Thu Apr 22, 2021, 05:01 PM
Top 10 Idiots (393 posts)
Top 10 Conservative Idiots #10-11: Don't Take Me Out To The Ballgame Edition


There's no one who's directly responsible for this but I am definitely venting my frustrations here in this entry. Because I have said it before many times, and I will say it again. Fuck guns. Fuck gun nuts. And fuck the NRA. Also, fuck Alex Jones too. The mass shootings are getting worse and it seems like there's one every other day anymore. It's becoming an epidemic. Hell it's such an epidemic that Trevor Noah was able to compare mass shooter manifestos and found that they matched almost word for word, and they are the incoherent ramblings of psychopaths! There's lots of people who you could blame for this mess. So instead I will combine everything I can find into one entry because we really don't have the kind of time to analyze all the news that's been going on. But I will say this. If you haven't George Carlin's 2005 special "Life Is Worth Losing", then you must see it now. In fact you can see it for yourself here:



In the special he saw what was going to be coming because of America's reckless policies. That terrorists were going to be coming out of the woodwork. The scary thing is this happened in 2005. He saw what was coming and he warned us. And well, here we are 15 years later when there's literally a mass shooting about every day or every other day. People are rightfully horrified, but Congress isn't doing anything because of the NRA's stranglehold on our government. So what we want to know is – what can be done?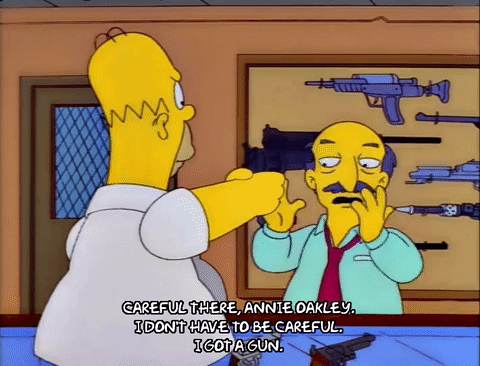 Yeah that's exactly about what it's come to in America. Here's the thing is that there's plenty of ways we could end this madness and they all have the support of the majority of the American people! But conservatives in Congress will *NEVER* vote against the NRA because of that stupid gun-toting, flag waving "SHALL NOT BE INFRINGED!!!11!!1!" bullshit. But after an entire month where literally every day was one mass shooting after another, it's time to maybe, I don't know, start infringing!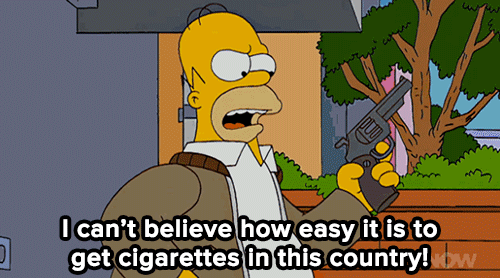 Seriously they might as well legalize dueling and get it over with. And by the way if you want to see where this is heading, don't worry we'll get to that in a minute. In fact most places are heading towards the exact opposite direction of what the people want. Really, in 2021 it's probably easier and cheaper if we all just keeled over and died, because that's what the NRA and republican lawmakers really think of us hardworking Americans.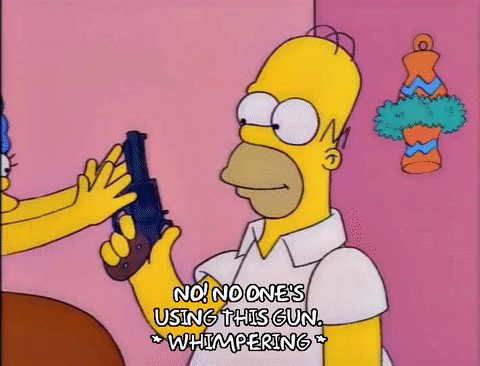 If only it were that easy, Marge! But if you really want to see where this is going let's take a look at what's going on in Nebraska! Because this is the opposite of what the people want. In a world where mass shootings are at an all time high, this is happening. And we may have to explore this in detail in a future edition. It's getting fucking scary out there, and people like Pete Ricketts of Nebraska, you're not helping!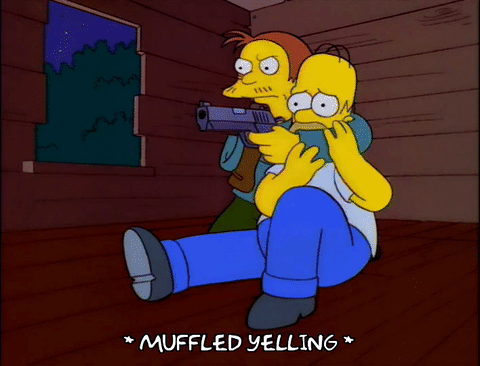 [div style="padding: 20px; background-color: #ffffff; border-radius: 10px; box-shadow: 0px 2px 4px 1px #aaa;"][div style="font-family: arial, helvetica; font-weight: bold; border-bottom: 1px dotted #999; padding-bottom: 8px;"]
[font size="8"]Lauren Boebert and Marjorie Taylor Greene

[br] [/font] [br]

So would you expect Lauren Boebert and Marjorie Taylor Greene (Q-Batshit) to be anything less than charitable? I mean come on, let's break it down. Lauren Boebert ran a gun themed restaurant called Shooters that got shut down by the health inspectors after an outbreak of food poisoning that gave their customers volatile diarrhea. And then there's Marjorie Taylor Greene – a Crossfit owner who got caught fleecing her gym members for political donations and then won the election because her opponent dropped out after getting death threats. So it's no surprise at all when out of 417 members of Congress, they were the only two that voted against something that literally everyone could agree on. I mean it's like come on, you don't have to be controversial and say stupid shit 100% of the time. Here's what happened this week. In one of the more shocking and stupid moves they've made so far, they voted against giving leukemia patients bone marrow donors. Which the 415 other members of Congress voted to approve! That's right, even Louis Gohmert and Steve King voted to approve this one! Greene and Boebert did not and they're almost quite literally sticking out like sore thumbs on this issue!






OK here's the thing – we would like to think that not getting sick and dying would be at the top of literally everyone's lists. But as we've seen in the last year, eh……… that is up for debate. And it seems the people who actually want to get sick and die are the ones who are affecting the ones that don't and making our lives that much more miserable. But really this is one of those instances where our life's motto of "don't be a dick" applies.






OK here's the thing – we get not voting at all. Or skipping the vote because you're unable to do so. But going against a 415 vote majority is not only vastly stupid, it makes you stick out like a sore thumb! 415 to 2! I just can't even get over how dumb that is. So why oppose the National Bone Marrow Registry? It doesn't hurt anybody and is helpful in actually saving lives. There's nothing I can say but I am literally shaking my head at how stupid this is! Argh!!!






Oh and this isn't the only stupid thing they voted on this week. Literally like if we proposed a law against torturing puppies, the republicans would vote in favor of torturing puppies. Seriously – the conservatives – Greene and Boebert included – voted for allowing companies to scam senior citizens, and for carbon monoxide poisoning. Come on guys, Rush Limbaugh is dead. Let's have Limbaughism die with him as well!







[div style="padding: 20px; background-color: #ffffff; border-radius: 10px; box-shadow: 0px 2px 4px 1px #aaa;"][div style="font-family: arial, helvetica; font-weight: bold; border-bottom: 1px dotted #999; padding-bottom: 8px;"]
[font size="8"]Capitol Rioters

[br] [/font] [br]

Everyone remembers where they were on January 6th, a day that will live in infamy. And everyone was rightfully horrified when a mob of frustrated Trump supporters stormed, looted and trashed the Capitol while threatening to murder the Vice President and other members of Congress if they went through with certifying the vote for Joe Biden as our 46th president. Well one thing I will say as the host of a program called Top 10 Conservative Idiots, is that this has been the gift that keeps on giving. We will seriously have material for like the next five years because of this one event. Well that is if we can keep going 5 more years. Not having strong ratings or a budget doesn't help things! But anyway we have to start because last week our old buddy Jon Schaffer, the founder and lead guitarist of heavy metal band Iced Earth (see: Top 10 #10-1 ) is back in the news because he's the first to plead guilty!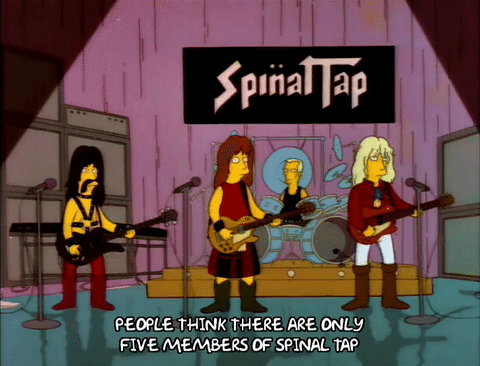 Now here's something that I didn't know prior to last week – did you know that Schaffer was a founding member of right wing terrorist group, er, militia the Oath Keepers? Yeah that was a shocking piece of news that came out, though it's not really that shocking. But one guy I love in metal who is the opposite of Schaffer, Twisted Sister's Dee Snider, had some very strong words to say about Schaffer. And yeah we actually kind of agree with him on this one.






As you can imagine this has divided the metal community very sharply. And it will be quite interesting to see if Schaffer rats out his Oath Keeper buddies. But naturally as the news broke last week, you can imagine that just about everyone in the metal community has had their opinions on Schaffer. But what's really interesting to point out is that Schaffer is someone who is almost kind of the exact opposite of the type of mind that Trump attracts.






So you can imagine that coming from someone who is a massive fan of heavy metal (and has actually seen Iced Earth in concert at one point), I have a natural interest of this case. And we will definitely be following with any updates as they happen. But getting back to what I said earlier, in terms of the sheer volume of content that is coming from the Capitol Riot, we won't have any shortage of material anytime soon. Especially since both Vice and the New York Times recreated the Capitol Riot from cell phone data, and it's pretty horrifying.







[div style="padding: 20px; background-color: #ffffff; border-radius: 10px; box-shadow: 0px 2px 4px 1px #aaa;"][div style="font-family: arial, helvetica; font-weight: bold; border-bottom: 1px dotted #999; padding-bottom: 8px;"]
[font size="8"]Ted Cruz and Josh Hawley

[br] [/font] [br]

History time, kids! Gather around, don't be shy! Well maybe still keep social distance, at least for a while longer! But anyways I want to give you a little history lesson. In 1918 the Major League Baseball season regular attendance hit an all time low. After the influenza pandemic, in 1919 when stadiums finally opened back up, they experienced record breaking attendance because of what economists refer to as "pent-up demand". And part of that was also thanks to a rookie Boston Red Sox shortstop – Herman George Ruth, aka Babe Ruth. Now in 2021, we're seeing some of that now and the possibilities of what will happen when we fully reopen after coronavirus. Now let's compare that with the fallout of MLB pulling the 2021 All Star Game out of Atlanta because of the voter laws. Well Ted Cruz and Josh Hawley (Q – Batshit) are going nuclear on the organization for this decision but you won't see that happening at baseball games anytime soon.






Yeah that's about what it feels like Cruz and Hawley are trying to do with this madness. But is it really going to work? Well of course they're going after "woke" culture to justify their actions. You know what though? It's all bullshit. We get that they're trying to send a message that you don't screw with the conservative mafia, but considering they're currently the minority party we don't expect this to go very far.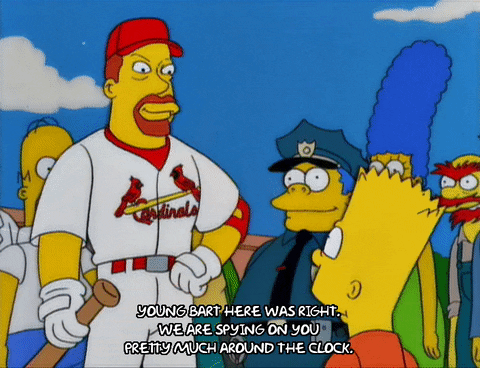 Yeah I'm pretty sure that's not how that works. So what is antitrust exemption? How exactly would targeting that hurt MLB as a large organization that employs thousands of people? Well just like the last pandemic, MLB's anti-trust legislation also goes back 100 years. And the idea is that it makes it exempt from the Sherman Act, which means that businesses couldn't collude with each other. So if this happens, what's to stop the MLB from colluding with the NFL or NHL? Hmmm… they might want to think this one through!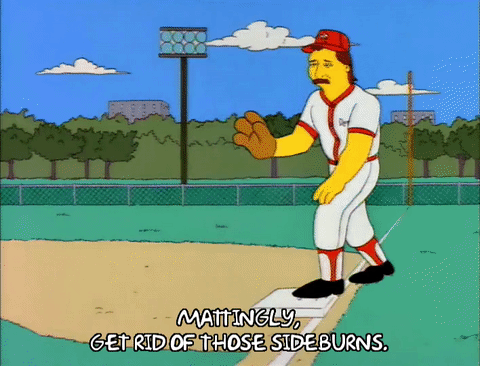 So maybe don't take me out to the ballgame. Don't take me out with the crowd. But in terms of actually putting up a fight with this, Ted Cruz is almost quite literally up a creek without a paddle. Although we would totally expect this coming from a guy who last week posted for pictures from his little stint at the border dressed like he was a Disneyland cast member auditioning for the Jungle Cruise ride. But yeah this whole thing is absolutely ridiculous, and right now, is probably #999 on the list of the 1,000 things we need to worry about right now. But that's conservatism for you!






[div style="padding: 20px; background-color: #ffffff; border-radius: 10px; box-shadow: 0px 2px 4px 1px #aaa;"][div style="font-family: arial, helvetica; font-weight: bold; border-bottom: 1px dotted #999; padding-bottom: 8px;"]
[font size="8"]Top 10 Investigates: Canceling Software Subscriptions

[br] [/font] [br]

It's time to investigate beyond the headlines! This is Top 10 Investigates!



If you subscribe to expensive software subscriptions, such as those from Adobe and Autodesk, you are at the mercy of their Terms Of Service agreements, which we all agree that nobody reads and they could say just about anything in there. Such is a problem of the 21st century digital age. In fact this is such a common occurrence that it was the subject of a South Park episode. In fact if you do wind up canceling your subscription service, you will wind up paying ridiculous cancellation fees and be subject to customer service hell. But buying software in 2021, with constant updates and cloud services, is not what one would call cheap. In fact reading the fine print, which we encourage you to do here, might cause one to think twice before buying that latest version of Photoshop.






That's right - $291 just to cancel a service contract. That is beyond ridiculous. But when you sign up you need to read the terms of service agreement. Who knows what they hide between the lines of those things because they are longer than the length of the US Constitution. But Mr. Daddy is not the only Twitter user who has been experiencing a beef with the software giant. In fact it's becoming an increasing problem throughout the industry.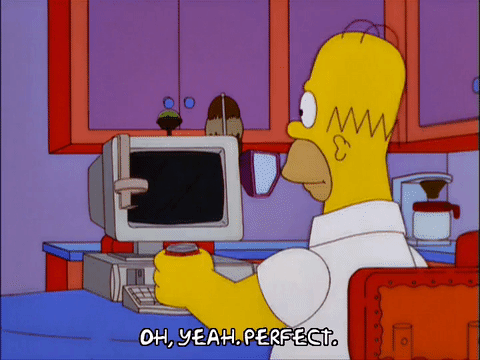 So this has sparked a rather interesting online debate. When software companies charge outrageous fees and put you through hoop after hoop to cancel their subscriptions, is it OK to pirate their software and use it instead of paying? Well you can argue the moral stance on what's right until you are blue in the face. But the bottom line is the answer is no. And you might be asking what's the alternative to this outrageous price gouging? Well there really isn't one.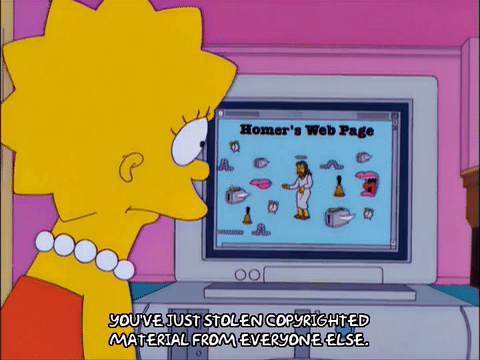 Yeah that seems about right. So people naturally have a right to be upset about getting fleeced if they hit the "cancel" button but this is one of those times where we actually encourage you to read the fine print. You most likely won't, but then again you did agree to this when you signed up. And yes you can gripe about the cancellation fees all you want but it is there in the fine print. However, we do agree with the users that companies should be more up front about this when you agree to join.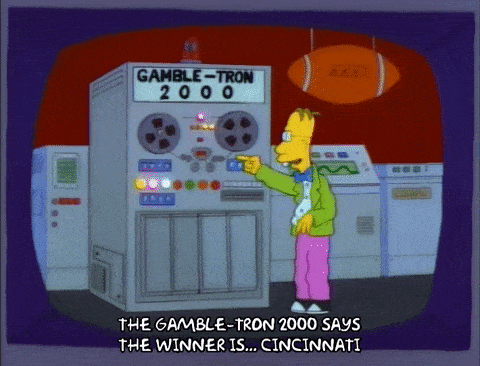 That's it for Top 10 Investigates! Good day!




[div style="padding: 20px; background-color: #ffffff; border-radius: 10px; box-shadow: 0px 2px 4px 1px #aaa;"][div style="font-family: arial, helvetica; font-weight: bold; border-bottom: 1px dotted #999; padding-bottom: 8px;"]
[font size="8"]Holy Shit

[br] [/font] [br]

Gather around my fair brothers and sisters! It's time to take a seat in the virtual pew and pass the VENMO collection plate, for the Holy Church Of The Top 10 has convened and it's time to remind you that the holiest among us are the most full of:




My fair virtual congregation! You know we cannot take vacations right now, so I have been hulled up in my cathedral dormitory. What have I been doing with this free time you might ask? Well I have been watching some of the crazy shit that has been going on with our brothers and sisters on the right, because they have been upping the conspiracy theories and it's getting nuttier and nuttier. My favorite example of pure, unfiltered crazy has been appearing on the Jim Bakker show. They have had some absolute doozies in the last few weeks. And that's not something that the good LAWRD JAYSUS would want now is it? There is some seriously next level crazy going on in some of these talk shows, but none and I repeat none are more crazy than what Jim Bakker has been peddling. I guess those end times gallon buckets of industrial grade mac and cheese aren't going to sell themselves now, are they? But like I said this is some next level crazy here.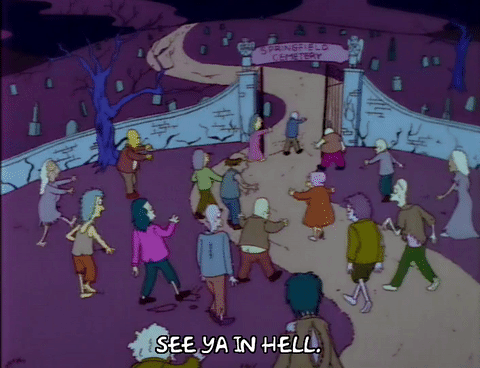 I'm pretty sure that's actual footage of the last episode now, isn't it? Now if zombies weren't enough to scare you into buying his end times products, maybe alien viruses will do the trick? And I'm of course not referring to the virus we're currently dealing with. But yeah as far as crazy goes, this I think breaks the crazy scale. And GAWD commanded that we not deal with certifiably crazy people such as this for they are wicked and insane!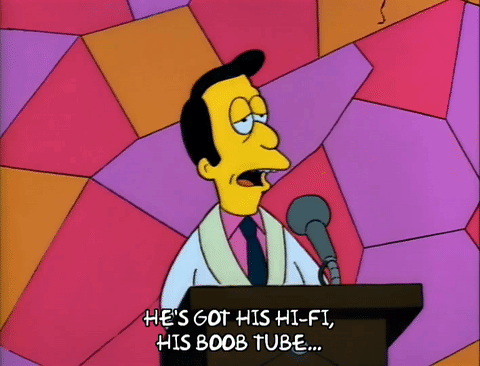 And I think these are all things that make people crazy right now! And come on, do we really need crazy theories about voter ID? I mean these theories that are peddled on this show are just getting crazier and weirder. During my week off, I was obsessed with watching the insanity that is the Jim Bakker Show, my fair virtual congregation! How does this guy still have an audience? There will always be crazies out there, but it seems they are getting even crazier!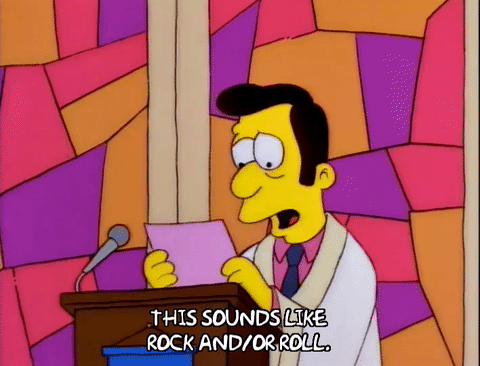 No it's just the sound of people being out of their minds ridiculous. You know what else is driving people crazy? The previous guy! Yes, I refer to a man so awful, foul, repugnant and repulsive that his name dare not be spoken in my church! Even if we are broadcasting to you on Zoom! That's right – the unholy, ungodly Dark One is rearing his ugly head again! So in context, Christians don't riot! Although do I really need to point out in the Bible the times that they did? Yes everybody let's riot! Whew, I really got to block this channel from my TV.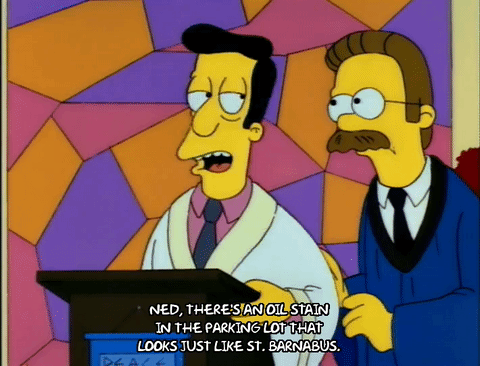 Whew, there we go folks! I think I've reached that stage of quarantine where boredom is taking me strange places! Mass has ended, may you go in peace! That's it this week for:





[div style="padding: 20px; background-color: #ffffff; border-radius: 10px; box-shadow: 0px 2px 4px 1px #aaa;"][div style="font-family: arial, helvetica; font-weight: bold; border-bottom: 1px dotted #999; padding-bottom: 8px;"]
[font size="8"]Beating A Dead Horse: The Gay Bachelor

[br] [/font] [br]




You know I'm completely shocked that in 25 seasons of The Bachelor that this has never happened in the show's history. And you'd think that, given the fact that contestants on that show go through a stricter vetting process than we have with our SCOTUS justices… what? Do I really need to explain Brett Kavanaugh to you again? Yeah no creepy weird guy in the back of the virtual audience… OK moving on… but anyways if you watch the morning talk shows that's literally all anyone is talking about right now. and you know what the technical term for that when someone keeps driving a talking point into the ground is, isn't it? Oh wait, I know what the term is… something about a dead horse… but that's neither here nor there. But anyways yada yada yada, there's a gay bachelor, but you probably already knew that.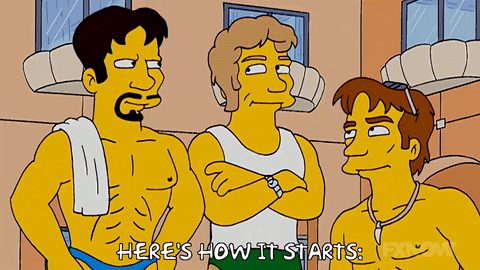 Yeah probably. Now here's where the fact that the Bachelor had a closeted gay man as its' leading man is making the show look horrible. But here's the thing – times are changing guys, and relationships are no longer limited to male and female. At least the good thing is that this hasn't seemed to affect the people who still watch this show for some reason. They're actually uniting behind their guy. So that's a good thing!






I'll admit I don't know how this sort of thing works, but I am pretty sure that if you're actively looking for gay porn online, wouldn't you already know the answer to that question? So now here's what is happening is that fans are actually demanding a Gay Bachelor season! And why not? Seems like a logical thing to do. They've had Straight Bachelor for the last 25 seasons, maybe it's time for a fresh outtake on the subject! Gay people need love and partners too, and now that gay marriage has pretty much been universally accepted, why not try it?






Good question! But how did Mr. Underwood manage to undo 25 years of the Bachelor's reputation and make the show look bad? Well I will answer that and you're not going to like it: It's a fucking reality show, they're made to look bad by design! That said since we're always on the forefront of the entertainment industry we'll keep an eye out on this subject. Here's the thing – the show was centered on him being a virgin, that is going to bite the producers in the ass hard! Just, seriously… stop watching this crap, we beg you! This is one of those cases where it's best to just let people be people. It's definitely time for a fresh take on this concept.








[div style="padding: 20px; background-color: #ffffff; border-radius: 10px; box-shadow: 0px 2px 4px 1px #aaa;"][div style="font-family: arial, helvetica; font-weight: bold; border-bottom: 1px dotted #999; padding-bottom: 8px;"]
[font size="8"]Good Luck With That

[br] [/font] [br]




Welcome to our brand new feature, Good Luck With That! It's the segment where we tell conservatives who attempt to take on the establishment – whether it's big tech, big retail, big sports, or big media with their own version of that thing, we know that it's most likely doomed to fail. So to that we say… "Good Luck With That!". This week we turn the spotlight to Mike Lindell. You know him as the scrappy self-made millionaire and former drug addict who founded the internet pillow sensation known as "My Pillow". Which of course got pulled from every major retailer who cares about its' public image (and profit margins) after his role in the January 6th attempted insurrection of the Capitol. Well this week, Mr. Lindell is launching his own version of a social media app, called FRANK, and well, that seems to be going well so far.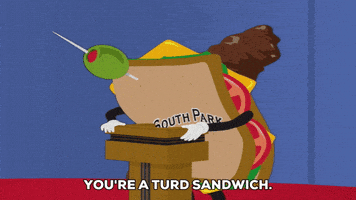 Now that's just the kind of thing that won't be allowed on FRANK. And by the way, the launch of FRANK is proving that he is a man who knows how to handle his websites. But as you might be able to guess, the launch has been a complete disaster so far. In fact it's such a disaster that the users and celebrities who are gunning for the site's VIP status – similar to the way Twitter verifies users, they are having trouble getting access.






And to further why he's the feature on our new feature "Good Luck With That", Mr. Lindell is also taking on… Amazon! That's right – in addition to taking on what conservatives have been referring to as "big tech", Mike Lindell is also taking on Big Retail! And yes, with as much as the FRANK site is getting off to a ripping start, we expect My Store to go about as well as FRANK. Though if you're seeing this you're probably waiting for the fail as much as we are.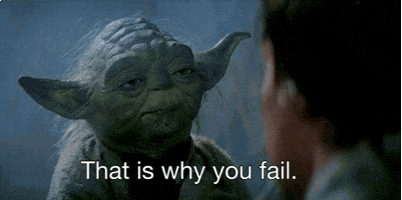 Seriously… Steve Bannon has a show? And people actually listen to it? Meanwhile I'm doing this thing in the back room of an empty Burbank comedy club with no air conditioning and a blue void to remind us of the fact that we have no audiences because of a raging pandemic? I might have to have a talk with my producer on this one. Getting back to the point, you might be asking – where is Mr. Lindell getting the money to accomplish all of this? Well, we might have Dominion Voting Systems to thank for this. But again this falls under "Good Luck With That!".







[div style="padding: 20px; background-color: #ffffff; border-radius: 10px; box-shadow: 0px 2px 4px 1px #aaa;"][div style="font-family: arial, helvetica; font-weight: bold; border-bottom: 1px dotted #999; padding-bottom: 8px;"]
[font size="8"]I Need A Drink

[br] [/font] [br]

Hey everyone! I don't know about you but I could really use a drink!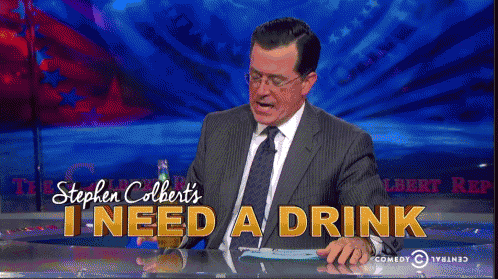 Of course you know the idea behind this segment is that we have some drinks and talk about anything in the news as long as it doesn't relate to politics. Because booze and politics don't mix, much like olive oil and balsamic vinegar. But this week we're actually going to break that rule. Because celebrities are running for office! And that doesn't matter whether it's Caitlyn Jenner running for governor of California, or Matthew McConaghey running for governor of Texas, or Dwayne The Rock Johnson running for president of the United States… wait, what? That's right you heard me! So tell me, virtual bartender, what goes well with a story about celebrity politicians? Aviator gin? Isn't that owned by Ryan Reynolds? OK… Francis Ford Coppola Wine? OK.. Heaven's Door whiskey? Owned by Bob Dylan? All right who's been screwing with the virtual bartender? I really need my real audience back, and a real bartender. I'll just have my usual Jack Daniels mixed with Jack Daniels. I call it the Double Jack. Anyway there's lots of celebrity politicians running but one sits at the top.






Oh come on!!!! 39% percent of Americans think Hollywood stars can make good politicians? I mean have we learned nothing from the previous administration? Or Schwarzenegger? Or Jesse Ventura? Or Reagan? You know the saying – "Fool me once, shame on you. Fool me 700 times… shame on me!". But the Rock isn't the only A list celebrity thinking of throwing his or her hat into the ring. There's also Matthew McConaughey for governor of Texas? I mean really?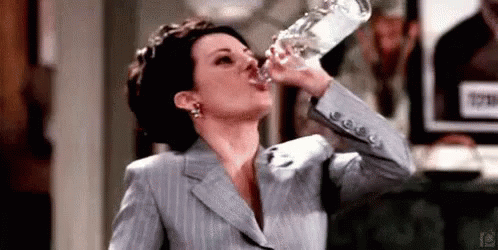 Yeah I'm going to need more of that! OK so there's the Rock, and there's Matthew McConaughey in Texas. What's behind door #3 you might ask? Well you know that my home state of California is in the middle of a messy recall effort against Gavin Newsom, fueled by white supremacists and rabid Trump fans. But who have they got to replace him? Unless they have a celebrity at the ready, which they did in 2008, they won't unseat Newsom. Unless…






Oh come on!!! There's no mistake – the GOP is in serious need of name brand recognition. Which it had under Trump, though Trump got rejected for a guy named Joe Biden. So now the GOP is in a scramble to rebrand itself, after the ejection of Trump and the death of Rush Limbaugh, and let's just say it's not going well. But here's the thing – no matter who's running, make no mistake that Americans can't resist a celebrity politician with name brand recognition.







[div style="padding: 20px; background-color: #ffffff; border-radius: 10px; box-shadow: 0px 2px 4px 1px #aaa;"][div style="font-family: arial, helvetica; font-weight: bold; border-bottom: 1px dotted #999; padding-bottom: 8px;"]
[font size="8"]Stupidest State

[br] [/font] [br]

16 states will enter and only one state will become the new Top 10 Conservative Idiots Stupidest State!




Welcome back everybody! After a really exciting round 1 full of ups and downs we're back for Round 2 and the Conference Championships! We're only four rounds away from the Final Four and the Stupidest State Championship. Which of these states will take the crown? In the Gun Nut Conference – it's #1 Texas against #3 Idaho! And in the Family Values Conference, #1 Indiana takes on #4 Arkansas! Over in the Fiscal Irresponsibility Conference - #2 Wyoming takes on #3 Nevada! And finally over in the Batshit Conference, #1 Georgia takes on #4 Michigan! There's some exciting matchups here and we can't wait to see the outcome! This week it's the Gun Nut Conference – Texas vs Idaho, who has enough ammunition and firepower needed to take the other one out? We shall see who will move on and who will stay home! Yeah it's probably a bad week to talk about guns but fuck it, here we go!

[font size="4"]Gun Nut Conference Championships: Texas Vs Idaho [/font]

[font size="2"]Texas [/font]





Holy shit Texas' gun credentials are strong! Even beings from other worlds know that Texas is the gun capitol of the world! That was a throw away joke in Thor: Ragnarok where Skurge shows the ladies the giant assault rifles that he bought while he was on Midguard in a place called "Texas". But there's something that our two contestants have in this round in common – both states are vying to be sanctuary states for gun rights! Yes, this is a fucking thing that conservatives are foisting upon us! So in a country where we want more gun laws, states like Texas actually want fewer! So let's find out what that means.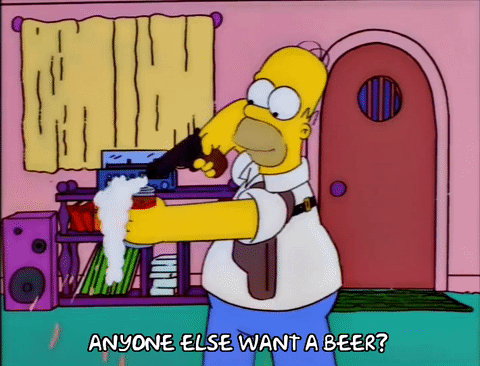 So flying in the face of all convention and moral wisdom, Texas is literally giving the middle finger to pro-gun activists all over the country and saying "your laws don't apply here! 'Murica!!!". And Texas gun laws put your states' gun laws to shame. They have something like 10,000 pieces of pro-gun legislation in the works. That is fucking insane! And in an era where we have mass shooting after mass shooting after mass shooting, Texas is still saying "fuck you" to anti-gun activists!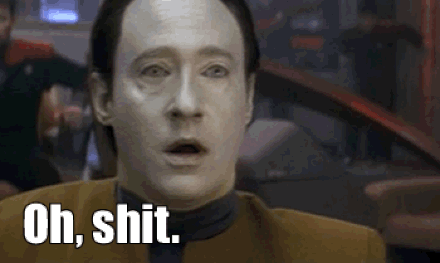 Yeah that's probably the right reaction to that. So what would happen if Texas told the Biden Administration to fuck off when it comes to gun rights? It's what one would easily describe as a "clusterfuck". I mean come on, do we really need more gun rights? I swear in this country, guns have more rights than the people who are getting shot do!






[font size="2"]Idaho [/font]



The Gem State is mostly a rural, small town America state. And you know what they say about those places – the residents there are packing some serious heat! In fact, just like Texas, Idaho is flying in the face of conventional wisdom and giving pro-gun activists a giant middle finger. We're suspecting that this insane legislation is only going to get worse before it gets better, and it's probably not going to end well. But here's how Idaho is challenging Texas for the insane gun nut crowd.






Two questions: 1. Do you even know what the word "sanctuary" means? And two – you do realize that no one is challenging the second amendment right? I keep saying guns have more rights than people do in this country and it's getting more ridiculous and absurd by the day, and it's a shame that gun nuts are pulling this shit. But here's what conservatives don't realize – the idea of a "sanctuary city" is mostly symbolic and there's no way this would hold up in court.






That's not proper use of a firearm either. But Nampa isn't the only Idaho city that is looking to become a sanctuary city for gun nuts. But with as popular and insane as these ideas are, there's no way they could possibly pass muster. In fact even the state commissioners are not going to even see the light of day, probably. So once again, gun nuts talk loads of trash and they talk a big game, but in fact once the dust has been settled, once again, nothing gets done.





[font size="2"]And The Winner Is: [/font]

Idaho is giving Texas a game here. But it's been a wild back and forth with the clock now running around the 1:00 mark. Current score: 91 – 91. Texas has the ball and is attempting to run out the clock. 38 seconds left… Texas has it, they shoot… they score!!! Texas for 3! With no remaining timeouts Texas is going to run out the remaining 20 seconds! Texas wins! Final score 94 – 91! Idaho goes home! Texas wins the Gun Nut Conference!

[font size="4"]Next Week: [/font]

It's Round 2 Week 2 which means it's the Family Values Conference championships! It's #1 Indiana vs #4 Arkansas. Will Arkansas pull off an upset or will Indiana hang onto advance to the Flyover League championship? Only time will tell!




See you next week!


Credits

Host: Initech
Top 10 Conservative Idiots Recorded At: Flappers Comedy Club, Burbank, CA
Images: All images copyright belongs to respective copyright holders.
Videos: All videos copyright belongs to respective copyright holders
Articles: All article content copyright belongs to respective copyright holders
Writing: Top 10 Writing Department
Graphics: Top 10 Graphics Department
Research: Top 10 Research Department
Lighting & Stage Props: Top 10 Lighting Department
Legal: Top 10 Legal Department
Advertising: Top 10 Advertising Department
HR: Top 10 Human Resources Department
Initech's Wardrobe Provided By: JAB Inc.
Wheel Of Corruption By: Studio 1 Stage Props, Burbank, CA
Management: Initech Productions, CCC Management
Follow The Top 10 On Twitter at: @10Idiots
New! Follow The Holy Church Of The Top 10 On Twitter: @churchoftop10
Questions? Comments? Complaints? Hate mail? E-mail The Top 10 at: [email protected]



Initech Productions: Yes, We Got The Memo



0 replies, 395 views