Thu Apr 8, 2021, 05:00 PM
Top 10 Idiots (393 posts)
Top 10 Conservative Idiots #10-10: I Smell Sex And Stupid Edition


Hey everyone! It's a clip without context!



What? You could make that claim about anything! I mean this CD I'm holding up of Kansas' greatest hits could be considered the equivalent of pedophilia. That is just fucking dumb. Anyway...

We need some music for this one!



OK there have been some ridiculously dumb scandals in history. But this one might take the cake for being one of the most shocking, jaw droppingly dumb scandals in history. When I found out that Matt Gaetz had sex with underage teenage girls I couldn't wait to report it this week. And the more you dig into this scandal, the dumber it gets. I mean you couldn't possibly be this dumb. Like that Marcy Playground hit from the 1990s – I smell sex and candy? This is more like "I smell sex and… stupid… yeah…!". Still can't believe that song was popular. I probably could have devoted the entire edition to this scandal because it really is that stupid. Here's how it started because it started out just like any other Congressional sex scandal in history.





Now here's where it gets weird and you knew it was going to. I mean after all, he's a Congressman from Florida. It's already implied that it's weird. But what makes it even weirder? The New York Times did their own investigation and they have receipts. Oh yes, my friends – they have receipts. How did they trace him you might ask? Well he used an electronic form of payment to solicit prostitutes. That's right – he used an easily traceable form of electronic payment to commit a crime! You might as well register with Instatrace!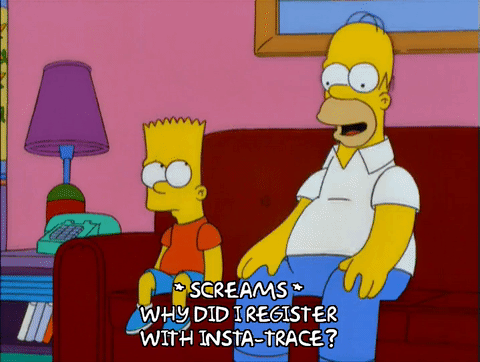 Let me speak to all the future wannabe criminals out there - if you're going to commit a crime, maybe, I don't know, don't use fucking Cash App to commit said crime! Oh look at that! He broke the stupid scale! Ladies and gentlemen, mark this very moment as the time of death for the stupid scale! By the way, Matt Gaetz turns on his full Trump conservative persona and suggests that he's actually the victim in all of this! Now really, you have got to be fucking kidding me on this one. But not really.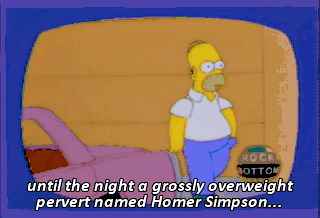 Yes, until that night a gross pervert named Matt Gaetz paid underage prostitutes with his iPhone… that's a really 21st century crime isn't it? But here's where it gets really gross. Like all sex scandals eventually do, and that's that there's an event coming up. I just don't get women for Trump. Because that's just weird, awkward and cruel. But having a women's conference at a Trump resort featuring Matt Gaetz as a keynote speaker is just gross on multiple levels. And we don't even have time to mention his pardon either, we'll save that for next week.







[div style="padding: 20px; background-color: #ffffff; border-radius: 10px; box-shadow: 0px 2px 4px 1px #aaa;"][div style="font-family: arial, helvetica; font-weight: bold; border-bottom: 1px dotted #999; padding-bottom: 8px;"]
[font size="8"]Marjorie Taylor Greene

[br] [/font] [br]

Let's do some clips without context!



Then why are you an elected representative who is supposed to be at the Capitol? Oh shit who am I kidding? It's impossible to analyze what they're saying vs what they mean.

Look people the bottom line is simple. Want to end this damn pandemic so we can all get back to having normal lives and fun things to do again? Take the damn vaccine! It's that fucking simple. Just get in your car, drive to the nearest point where you can get it, and take the damn shot. It's literally an hour (or two) out of your life. If I can do it, then believe me, literally anybody can do it. That's how end this. How we don't end it? Listen to kooks like Marjorie Taylor Green (Q – Batshit) who are spreading an insane new theory that eating healthy and maintaining an active lifestyle are going to be the magic cure for COVID. But just like any other theory this is all an insane hypothesis, but no more than the 10,000,000,000 other insane theories out there. This one is also gaining traction because of people who are looking to say stupid shit on Twitter for no other reason than to stick it to people who are taking this seriously. You're just selfish assholes, OK?






And yes that is shockingly dumb. Even for someone like Marjorie Greene who has been known to say ridiculously crazy and stupid shit on a daily basis. But to make matters worse, not only did she stand by her ridiculously dumb claims, she doubled down! And not only did she double down, she even went after overweight people as being the cause of the spread. No, it's not that. This virus is an equal opportunity killer, it doesn't care if you're in shape or not!






That is a good point, miss! And here's the thing – yes obesity is a very serious health risk that should be taken seriously, that's not wrong there. But that's not the issue here. The issue is ending the COVID-19 pandemic and getting life back to the normalcy we had in 2019. But I cannot stress this enough. TAKE. THE. FUCKING. VACCINE. Stop making excuses. The more you do, the more you give the virus opportunities to mutate, and we don't want that.






Here's the thing, everyone wants to be healthy, we're not making that argument here. But your workout is just bad form all around. You're supposed to lift those weights with your back and not with your legs, because that will result in injury. And the last thing you should be doing right now in the middle of a pandemic is making trips to the ER! But even the people who run Crossfit have had enough of Marjorie Greene's bullshit! So yeah again… she's wrong on every level!







[div style="padding: 20px; background-color: #ffffff; border-radius: 10px; box-shadow: 0px 2px 4px 1px #aaa;"][div style="font-family: arial, helvetica; font-weight: bold; border-bottom: 1px dotted #999; padding-bottom: 8px;"]
[font size="8"]Brian Kemp

[br] [/font] [br]

Time for another Clip Without Context!



Uh oh! He's onto us! Our cover is blown! Back to our regularly scheduled program!

OK so this is one of those "cause and effect" type of deals that we keep pushing here at the Top 10 Conservative Idiots headquarters in Burbank, California. Because if you notice, you will find out that actions have consequences. And Georgia's Brian Kemp found that out the hard way. Last week we reported on his shockingly evil new voter suppression laws, and yes, they are as bad as you would think they are. And not only did he have that insane fight with Georgia's largest employer – Delta Airlines, he's about to have another fight with Major League Baseball. That's right – conservatives are declaring war on America's pastime after Brian Kemp's actions cost Atlanta the All Star game. So yeah expect this to get very ugly very quickly!






That's kind of about what it feels like to Georgia right now – getting beaned over the head because of something that the boss did. And here's what else is going to happen – Georgia's dumb move is going to cost Atlanta businesses dearly. This is coming at a crucial time when people are starting to recover economically from the impact of everything being closed down for a year because of COVID. Just as predicted too, this thing is getting mixed reviews depending on who you talk to.






Yeah some cases it's all about money and then some cases it isn't. But one thing is for certain – you can't help but think that this entire thing is completely stupid – and also completely avoidable. Just like the rest of us, we can't wait for things to fully open from the reeling effects of being fully closed for an entire year. What Brian Kemp did is not the way to go about doing this, and it's going to cost the state of Georgia dearly.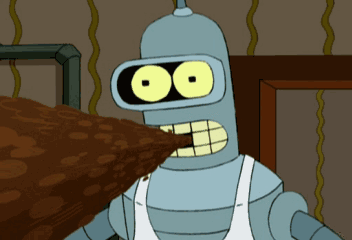 Yeah holy shit!!! This entire thing is going to cost the state of Georgia a whopping $100 million in lost business revenue! Or is it? Well again, just like the idea of whether or not this was a good idea, how much this is actually going to cost the state of Georgia is also going to change depending on who you talk to. But yeah keep getting your underwear in a wad over non existent voter fraud claims, it's only going to cost you!








[div style="padding: 20px; background-color: #ffffff; border-radius: 10px; box-shadow: 0px 2px 4px 1px #aaa;"][div style="font-family: arial, helvetica; font-weight: bold; border-bottom: 1px dotted #999; padding-bottom: 8px;"]
[font size="8"]Arizona Republicans

[br] [/font] [br]

Hey it's another Clip Without Context!



Hey Mike, I believe that the phrase that you are seeking for what you are attempting to do is called "beating a dead horse" and this horse has been beaten to death! Back to our latest entry!

So conservatives seem to be taking their unprecedented defeats in the 2020 election well. In fact there's at least over 100 ballot measures in 14 different states making it that much harder to vote and making Georgia's controversial voter laws look like child's play by comparison. But that's not what we're talking about in this entry. We're talking about Arizona Republicans and their flat out attempts to steal the election yet again. Guys, it's over! You lost! Get over it and move on! That's what we've been hearing for the last 4 years, it's time you deal with it as well. But nope, conservatives are that stupid. Remember the Chumbawumba song "I get knocked down but I get up again"? Yeah it seems they're taking that way too literally.






Ah you know the old saying, fool me once, shame on you. Fool me 700 times, 62 court cases, and 1 SCOTUS case later, you must be a Trump supporter! I mean come on they took this thing to a fucking 6 – 3 SCOTUS and still lost! Shouldn't that be a clear sign that it's over? Oh and if you haven't guessed that Q Anon is involved by now, you're right. Because one of the ring leaders behind this latest attempt to steal the election is a "Stop The Steal" organizer!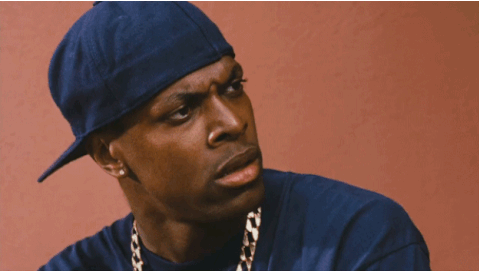 And that's about the appropriate reaction to this! So there's 4 companies involved in attempting to overturn the 2020 election… AGAIN. And it's the same bullshit that you've heard 100 times before and come on, it's time to put this to bed. But no let's keep banging your heads against the desk. This is one of the ultimate circular firing squads out there and as much as we would want to, I don't expect this shit to go away anytime soon.






And coincidentally that was the same reaction that I had when I saw that they were going to attempt this again! But here's the thing guys – it's going to be expensive. Although apparently money is no object to you. It's going to waste time, but it looks like you have plenty of that. And while the republicans are screaming voter fraud, it looks like they're about to commit some real voter intimidation, and that's a far more serious crime. Seriously, you have better odds of winning the Powerball than you do finding an actual case of voter fraud in America.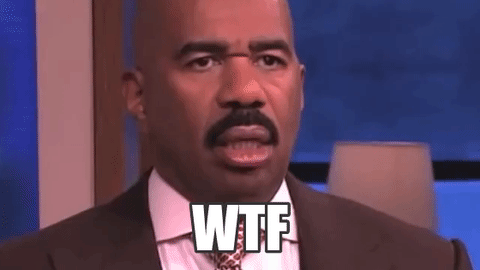 [div style="padding: 20px; background-color: #ffffff; border-radius: 10px; box-shadow: 0px 2px 4px 1px #aaa;"][div style="font-family: arial, helvetica; font-weight: bold; border-bottom: 1px dotted #999; padding-bottom: 8px;"]
[font size="8"]Top 10 Investigates: Small Pizza Joint, Big Sanctions

[br] [/font] [br]

It's another Clip Without Context!



Yeah no, Gordon, that was the last guy's agenda, and I'm pretty sure he was on Satan's payroll. Satan's Payroll - great band, by the way. Saw them at the Troubadour last year. It's time for Top 10 Investigates!

It's time to investigate beyond the headlines. This is Top 10 Investigates!



Now that it's been 3 months removed from the end of the Donald J. Trump administration, we're learning just how much damage this administration did in just four short years. They've broken the system beyond repair, and that's precisely what they set out to do. One of the things this administration broke was our many international relations, which are going to take a long time to repair. And this is one of those things we can't wait for the movie of this story. Because it's certifiably insane and we can't help but wonder what actually happened? Well if you do some investigating you'll find it's a variable clusterfuck of events that led to this. What happened was that Trump mistook a small Italian pizza joint in Verona, Italy for an international oil conglomerate.






Except that it wasn't Trump's first day, it was his last. And he was determined to make Venezuela public enemy number 1, apparently because he didn't have much else to do. But anyway with 7 billion people in the world it's pretty easy to see that someone could have the same name as a reclusive oil billionaire who dominates industry trade. Even someone like the owner of a small mom and pop pizza restaurant, but at least get the name right before you phone it in.






So there's so much more to this story. Apparently the US – Venezuela sanctions had a specific target: Venezuela's prime minister Nicolas Maduro – who we're pretty sure is one evil dude, and there may have been good intentions of hitting him with sanctions. Though our current leader at the time really wasn't much better. But they could have at least done the research before hitting a mom and pop pizza owner with sanctions.






So there are two men named Alessandro Bazzoni – one an Italian pizza restaurant owner, and the other an international oil billionaire -were both put on an international sanctions list, and the restaurant owner found out about it the hard way. But in terms of everything the Trump administration has done, this will forever be remembered as one of the biggest blunders in his administration, and it's completely full of huge blunders. The biggest blunders ever. Big, huge blunders.




g

That's it this week for Top 10 Investigates. Good day.




[div style="padding: 20px; background-color: #ffffff; border-radius: 10px; box-shadow: 0px 2px 4px 1px #aaa;"][div style="font-family: arial, helvetica; font-weight: bold; border-bottom: 1px dotted #999; padding-bottom: 8px;"]
[font size="8"]Holy Shit

[br] [/font] [br]

It's yet another Clip Without Context!



My answer to the "Biden stumbled up the stairs" argument? Trump killed 550,000 people and sent the US economy into a tailspin! Fuck off, creepy weird Christian goth guy! Now on to Holy Shit!

Gather around my fair brothers and sisters! It's time to take a seat in the virtual pew and pass the VENMO collection plate, for the Holy Church Of The Top 10 has convened and it's time to remind you that the holiest among us are the most full of:




My fair virtual congregation! We live in some very strange and very awkward times. My advice is to ride it out and wait for next week's wacky adventure. Because this week, while our brothers and sisters on the conservative side of things are screaming about "cancel culture", we'd like to take this time to remind them that Christianity is the *ORIGINAL* cancel culture! I mean even though our good LAWRD and savior, JAYSUS, states "judge not lest ye be judged", those people are participating in what might be the ultimate circular firing squad. So is it Christianity that's doing the canceling or is Christianity the one that is being canceled? Well like I said it's the original circular firing squad and it works the same for both sides!






That's because they're CANCELED! Oh wait, nobody is cancelling anything. Here's the thing though – this is what Rep Boebert said. Yes I know this woman is the craziest of the crazy but we have to talk about this for a minute. Now here's the thing – you are aware that GAWD literally canceled an entire city in the Bible, right? Do you not remember the tale of the righteous Gamorah and the sinful Sodom? And do you not know what happened there?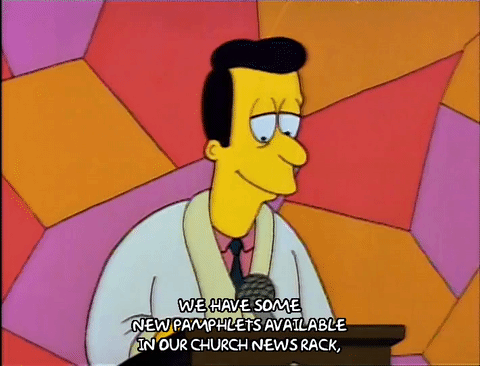 Yes and I suggest that you read those because there's far more instances of your "cancel" culture happening in the Bible! And come on really cancel culture doesn't really work both ways. If you don't want to be canceled, maybe I don't know, don't put yourself in the position to be canceled? See how easy that is? Yeah just don't say batshit crazy stuff and you'll be fine! But no these people continue to do that and the cycle will repeat itself. But it's not us, it's you.






Yeah because canceling each other is what JAYSUS would want now, isn't it? I mean it's the ultimate circular firing squad here. But here's the thing – no matter how many times you cry "wolf" at the subject of cancel culture, keep in mind that religion is the ultimate apex of cancel culture. And I'm sure that's what the good LAWRD JAYSUS doesn't want now. But the more you scream about it, the more it will ultimately come for you!






So it's projection – the more you scream about cancel culture, the more you might be hiding something ugly! Mass has ended, may you go in peace! That's it this week for:






[div style="padding: 20px; background-color: #ffffff; border-radius: 10px; box-shadow: 0px 2px 4px 1px #aaa;"][div style="font-family: arial, helvetica; font-weight: bold; border-bottom: 1px dotted #999; padding-bottom: 8px;"]
[font size="8"]Explaining Jokes To Idiots

[br] [/font] [br]

Hey everyone it's time for one of our patented clips without context!



Is it me or does this guy look like he plays in a goth band and then moonlights at cemeteries on the weekend? Now it's time for Explaining Jokes To Idiots!




It's the segment where we in the comedy business explain the concept of humor to people who just don't quite get it. And there's a lot of that this week whether it's Mike Huckabee attempting to throw shade and coming off as extremely racist, Chet Hanks declaring that the summer of 2021 is a "White Boy Summer", Charles Barkley schooling everyone on divisive politics, or Sharon Osbourne claiming that her comments on The Talk weren't racist! There's so much that we don't even know where to start with the headlines this week. But you know what? Before we get into the heart of this mess – and there's so many stupid people saying stupid things that it's almost impossible to pick a starting point. But let's get into what Charles Barkley said first – before proving the points made by everyone else. So Mr. Barkley made a point about politicians being divisive. Let's see where he stands on that issue:






So that's exactly what he said. Now let's put the context of what he said into some perspective. Starting with our old buddy Mike Huckabee, who we've previously called Twitter's Worst Comedian (see: Top 10 #2-18 ). This week he said something so jaw dropping, stunningly racist that he got repeatedly raked over the coals for it. But in the eyes of conservatives? Oh it was just a harmless joke. Ha ha ha ha ha…






Holy shit!!!! Now that's the serious side of racism, and Huckabee got called out on it. Remember when Jon Stewart and Conan O'Brien were fighting over this guy? I wonder if they regret their decision. So that said, let's take a look at the lighter, more playful side of casual racism. I'm looking at you, Chet Hanks. This is white male toxicity and Barstool culture gone absolutely haywire. Do we really need any more of this shit? We need less of it!






Fonts are racist? I had no idea! And I mean come on let's take a look at where "white boy summer" comes from. It's like starting a protest movement to counter a protest movement by changing a few words around… oh wait, that happened! And by the way you know what we say around here – if you have to ask it's probably racist! But here's what happens when you attempt to pass off racism as a joke – you get taken down like Sharon Osbourne. And yeah, don't be Sharon Osbourne.







[div style="padding: 20px; background-color: #ffffff; border-radius: 10px; box-shadow: 0px 2px 4px 1px #aaa;"][div style="font-family: arial, helvetica; font-weight: bold; border-bottom: 1px dotted #999; padding-bottom: 8px;"]
[font size="8"]Conspiracy Corner

[br] [/font] [br]

It's time for another Clip Without Context!



To which we say - "Good luck with that one, Rick!" Now onto Conspiracy Corner - time to break out those tin foil hats!




Welcome back to the segment that attempts to explain the unexplainable – Conspiracy Corner! We are coming to you live from our underground bunker in an undisclosed location deep in the New Mexico badlands. And that's where we are staying. Our location is off the grid. In fact it's so off the grid that there's no way that we could take selfies and post them on social media because we have extremely spotty Wifi reception here. Of course you know that when conservatives talk about "Big Tech" they really have no idea what it actually does. And when you have an app like Parler that's known for being vehemently toxic, what happens when you get a bunch of really angry people in the same room together? Why they only get more angry of course! And that of course causes Parler to take action, because no one wants to be considered a "high risk client" on their bank's credit application!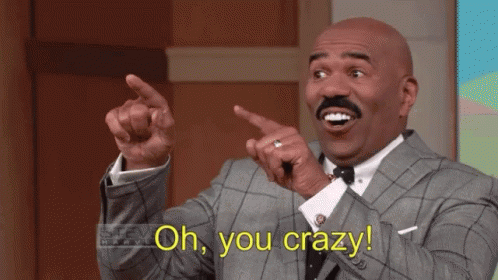 So yeah the owners of Parler warned the FBI a whopping 50 times that some shit was going to brew before it happened! Guess you could say this is a… conspiracy? Hey that's the name of this segment! I mean we specialize in conspiracies! And here's the thing – let me explain something about free speech to you guys. See all forums – public and private have this thing called a "terms of service" agreement – and if you violate it you get banned. Oh fuck it, I will just let Parler explain it.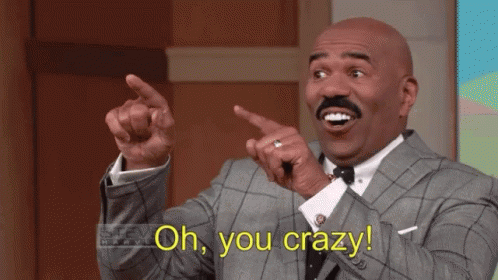 So even an entire platform dedicated to saving conservatives from the evil tyrannical clutches of "big tech" couldn't explain free speech! And by the way – not having Parler on the Apple App Store is hurting the platform big time. So much in fact that it's actually starting to police content. See guys? You'll soon learn that there's no such thing as truly free speech on the internet. Want it? Then start your own ISP, your own cell phone provider, and build your own cell phone operating system and app store. That might take a few billion or so.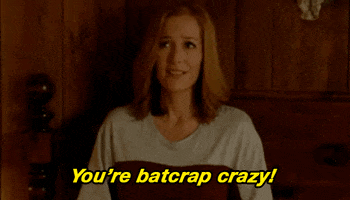 Yeah probably. But being "deplatformed" on Apple isn't the only thing that's hurting Parler. Aside from users repeatedly making death threats to everyone they don't agree with including each other, what could cause the demise of Parler is in fact – the original owner of Parler, Greg Metze himself. This dude is broke. And what Mike Lindell should learn form this venture is that running a social media platform isn't cheap, and you will eventually have to start policing content before the feds come knocking at your door!







[div style="padding: 20px; background-color: #ffffff; border-radius: 10px; box-shadow: 0px 2px 4px 1px #aaa;"][div style="font-family: arial, helvetica; font-weight: bold; border-bottom: 1px dotted #999; padding-bottom: 8px;"]
[font size="8"]People Are Dumb

[br] [/font] [br]

Now it's yet another Clip Without Context!



Now that is just... that's just certifiably batshit crazy. Really, I got nothing. Now it's time for People Are Dumb!

Hit it!



So of course you know by now that people are people and people are dumb. So who is dumb this week you might ask? Well first off you know that I love a good fast food rage story. Seriously I collect and trade these with my friends. Give me a story where McDonalds runs out of chicken nuggets and a customer goes crazy and trashes the restaurant and starts cursing out employess – and I'm in! I mean seriously why have they not made a reality show about fast food rage? I mean come on reality show producers, it's there! And it will be far more entertaining than another show starring the Kardashian family. For this we turn to the great state of Minnesota where a botched burglary took place after a botched fast food order.






Next up – dumb MAFIA criminals! There was a Mafia fugitive on the run, wanted for bank fraud in the Netherlands. What happens next is about as dumb as it gets. Well federal investigators in the Netherlands managed to track this guy to – the Dominican Republic. And how did they track this guy nearly 2,000 miles away? By his wife's Youtube cooking channel. That's right – his wife ran a cooking channel on Youtube. That had subscribers. Yes, this is dumb!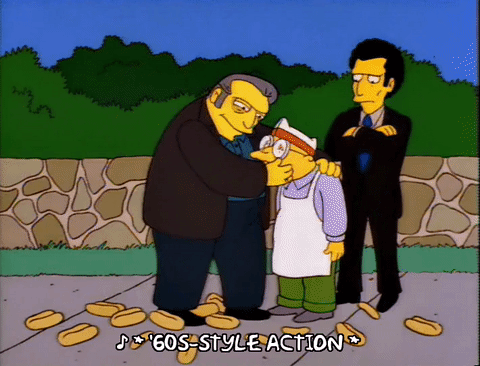 Next up – of course we're going to turn to the Sunshine State. Where would we be without Florida? I know you can post the flying cars graphic but that sounds about right. Anyway this first story concerns some stupid hackers who got caught. Although one could say it's the school's fault for making the homecoming queen vote in an online poll – and for that you reap what you sow. But still this is a "play stupid games, win stupid prizes" kind of deal.






Next up – face tattoos. Look people, no matter how tempting it may be – don't get one. Because face tattoos are a real judge of character and something that can easily identify you if you're fingered in a crime. This dolt from Florida (obviously) had a very easily identifiable face tattoo - *AND* - got caught doing something ridiculously stupid. So, and I say this without citing the law, might be what one might call a "double whammy".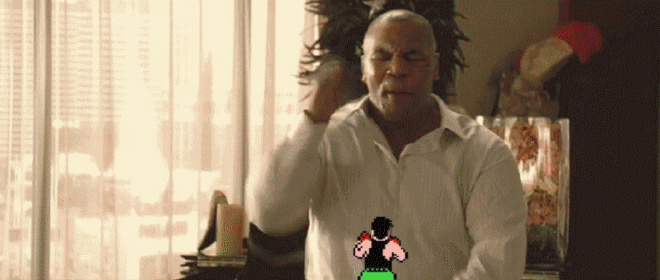 Because whenever I think face tattoos, Mike Tyson immediately comes to mind! Next up – peeping. And just like face tattoos – as tempting as they may be – don't do them! And this of course comes to us yet again from the Sunshine State. Yeah there was a strange lack of weird news this week. But really if you're even thinking of doing your best Quagmire impression, everyone is turned off by them. Maybe even Quagmire.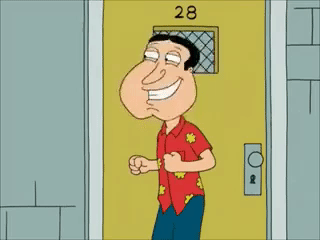 Finally this week – look people, I know that we're getting seriously restless in the wake of the COVID-19 pandemic and we're so close to being out of the woods. If you do venture out in public, at least play by the rules! We've been living under lockdown for a year and if you don't play by the rules, expect those lockdowns to extend to another 2 – 3 years. But really this guy takes the cake for selfish assholes being selfish assholes.






That's it this week for:




[div style="padding: 20px; background-color: #ffffff; border-radius: 10px; box-shadow: 0px 2px 4px 1px #aaa;"][div style="font-family: arial, helvetica; font-weight: bold; border-bottom: 1px dotted #999; padding-bottom: 8px;"]
[font size="8"]Stupidest State

[br] [/font] [br]

It's time for our final Clip Without Context for the week!



First off what's with these weirdos and calling themselves prophets? Get off your high horse! And second, have you actually read the Constitution? I'm pretty sure that's not how it works. And we're off to Stupidest State!

16 states will enter and only one state will become the new Top 10 Conservative Idiots Stupidest State!




Welcome back to Stupidest State 2021! Things are getting really exciting as the Elite 8 is almost set, and we have just one more round to go before the Final Four! Last week – we some exciting developments as Texas knocked off Florida to advance to the Gun Nut Conference championships! Meanwhile, over in the Fiscal Irresponsibility Conference, we had another upset as Wyoming's buzzer beater sent conference favorite Kansas home! This week, we return to the Batshit Conference to see league favorites Georgia and Kentucky duke it out to play Michigan in the Batshit Conference championship, while over in the Family Values Conference, Mississippi will bring an epic holy war to their neighbors to the north, Arkansas! Two of these teams will advance, the other two will go home! Let's go to the floor!

[font size="4"]Batshit Conference Finals: Georgia Vs Kentucky [/font]

[font size="2"]Georgia [/font]



The Peach State is back for another round and they've got better and crazier since their appearance in the 2018 Stupidest State contest! Since then they have inexplicably reelected governor Brian Kemp, and he's gone full asshole. Conservatives don't admit that they like to lose even when they get their asses handed to them in a major election. But what is making Georgia so crazy right now? Don't worry – we're heavily following the MLB incident. But as I have said, you can take Georgia out of the red, but you can't take the red out of Georgia. Want proof? The Nazi party is making a comeback!





Hey don't be a stupid, be a smartie! Come and join the Nazi party! You know what else makes Georgia flat out batshit crazy? The pornography industry! And Georgia loves them some porn. They love porn so much that a very toxic form of it known as "revenge porn" got so much traction that they actually had to have a bill that would outlaw the practice! Yes, this is a real thing!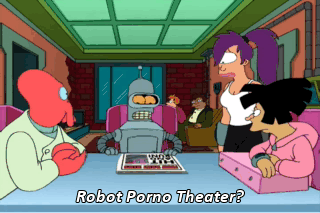 [font size="2"]Kentucky [/font]



Ah the Bluegrass State. They may have knocked off former governor Matt Bevin, but Mitch McConnell and Rand Paul – both useless wastes of space – still remain! But Kentucky is definitely the home of politicians willing to commit political suicide. Like Mitch McConnell for instance who has to hang onto his political legacy even if it means throwing Trump under the bus! And you know what? He'll also throw his own political career under the bus if it means saving his own ass. Yes he's that kind of self-loathing politician and he's probably also a complete psychopath.






And by the way, Kentucky even throws their own basketball team under the bus! Shit I've been to Rupp Arena, I have seen games there! You know what? Kentucky takes their basketball seriously. And this sheriff is the kind of asshole who is so glued into the Fox Ministry Of Propaganda that he would even throw the Wildcats under the bus. And you'd better not do that if you ever want to set foot in Lexington!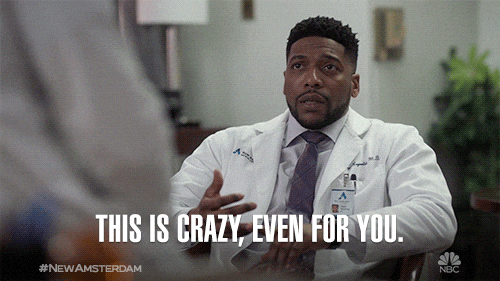 [font size="2"]And The Winner Is: [/font]

Oh this is a close one and it's down to the wire. But Georgia has the ball, for 3… it's good! 10 seconds left on the clock… and they're gonna run this one out! That is the game! Final score – 89 – 83. Georgia wins by 6 and they will advance to play Michigan in the Batshit Conference Championships!

[font size="4"]Family Values Conference Round 1: Mississippi Vs Arkansas [/font]

[font size="4"]Mississippi [/font]



The Magnolia State is certainly no stranger to the big dance as they've represented the Family Values Conference 4 times out of 5. They are currently led by hardcore Jesus freak and die hard Trumpster Tate Reeves. But this is the Family Values conference where abortion laws trump common sense and the church is trying but failing to take over the local government. And here's what happened when Tate Reeves attempted to enact one of the harshest abortion bans in the entire country. Really this is the stuff of pure fucking evil!






Yeah seriously! Boo this man! Although really… boo the people who elected him and put him into office because they're accessories to this. Make no mistake that the Christian right is getting louder and crazier, and unlike Thanos, we don't know what his Endgame is. And by the way if you want to know just how pro-life Mississippi is, let's just say they pick and choose which parts of being pro-life they want to be. Yeah just like the Bible.






[font size="4"]Arkansas [/font]



No one really knows what to call Arkansas – the Natural State, the Land Of Opportunity or the Wonder State. But the Razorbacks are ready to do battle in the Holy War over the Family Values Conference and face Indiana for the championship. The team is led by batshit crazy family values governor Asa Hutchinson (R-Obviously) and their pro-life and pro-Christian credentials are very strong. So strong in fact that the state is one of the first in the country to enact some ultra-strict, shockingly evil laws affecting healthcare for transgender youth. I mean really this is pure fucking evil.






Oh and if you think that's evil you ain't seen nothing yet. In fact the party of morals and values seems to look the other way on hate crimes. That's right – hate crimes. And we assume that's because they're the people who are most likely to commit them. You know what one of my favorite bands, Rage Against The Machine always says – some of those who work forces are the same that burn crosses. And the same is true all over the state and probably… Amreica.. DUN DUN DUN!!!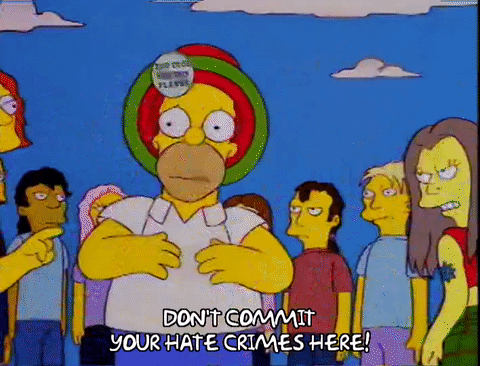 [font size="2"]And The Winner Is: [/font]

Oh this wasn't even a contest! Arkansas routed Mississippi by a score of 27 to take control of the Family Values Conference! Final score: 104 – 77! Wow, what an ass kicking! The Elite 8 is set and it's going to be hot!

[font size="4"]Next Week: [/font]

The Elite 8 is set! When we come back on 4/22, we will have the start of the Elite 8 featuring the Gun Nut Conference Championships! Texas. Idaho. Who has the big guns to shoot their way out of this one and punch a ticket to the Final Four? Stay tuned!


We're going to take a short break next week. You might have noticed that we played an April Fool's joke last week by running the entirety of last week's edition completely backwards. So on our week off next week we will post the forwards edition as it was originally intended to air. Enjoy! See you in two weeks!


Credits

Host: Initech
Top 10 Conservative Idiots Recorded At: Flappers Comedy Club, Burbank, CA
Images: All images copyright belongs to respective copyright holders.
Videos: All videos copyright belongs to respective copyright holders
Articles: All article content copyright belongs to respective copyright holders
Writing: Top 10 Writing Department
Graphics: Top 10 Graphics Department
Research: Top 10 Research Department
Lighting & Stage Props: Top 10 Lighting Department
Legal: Top 10 Legal Department
Advertising: Top 10 Advertising Department
HR: Top 10 Human Resources Department
Initech's Wardrobe Provided By: JAB Inc.
Wheel Of Corruption By: Studio 1 Stage Props, Burbank, CA
Management: Initech Productions, CCC Management
Follow The Top 10 On Twitter at: @10Idiots
New! Follow The Holy Church Of The Top 10 On Twitter: @churchoftop10
Questions? Comments? Complaints? Hate mail? E-mail The Top 10 at: [email protected]



Initech Productions: Yes, We Got The Memo



0 replies, 1125 views