Thu Mar 25, 2021, 05:00 PM
Top 10 Idiots (385 posts)
Top 10 Conservative Idiots #10-8: So You Had A Bad Day Edition


Sigh… well I guess now that COVID is subsiding, America can get back to the other epidemic that's sending Americans to the hospitals in large numbers. Mass shootings! No, that's nothing to cheer about, fake audience. But this one it appears is quite different. And I'm not talking about the way that when a white male commits a mass shooting in America that people start making excuses for everything but his whiteness and the gun that he used. The other thing is that this shooting one could say is *DIRECTLY* tied to the racist rhetoric coming from our former president. Yeah remember all those times he hurled racist slurs at the pandemic and called it "the China Virus"? That's had a real effect here.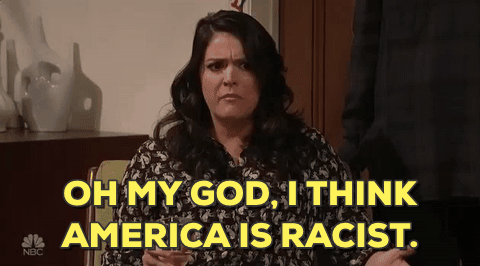 Gee, you think? Now here's where it gets fucking weird. Remember that Jewish synagogue shooting and the cops brought the killer some Burger King? Yeah think of it like that scenario. But really poor baby, he had a bad day! I know, cue the song!



You know what? We all have bad days and I've particularly had bad fucking days since the calendar day of March 13th, 2020. But you know what my bad days don't involve? They don't involve buying a gun and using it to go on a fucking killing spree!!






Oh fuck off!!!! We all have bad days, made even worse in the last year! You know what I don't do on a bad day? Buy a gun and murder 8 people working in salons! Just seriously... fuck off! Thank you my fake audience! But here's the thing – it wasn't racism that fueled this crime. Oh no, it was – wait for it – his sexual addiction! Oh and our good friends at Right Wing Watch have pointed out that some right wing bloggers didn't take long to make a "happy ending" joke in regards to the shootings. Classy.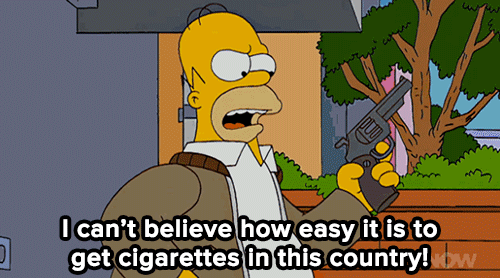 Yeah that's a great idea – give a guy a gun, an addiction, and an excuse to cross state lines. Now I know what you're thinking – that's the most fucked up game of Mad Libs ever! Oh and in case you're wondering if this gets weirder – oh believe me it does! Remember back at the beginning of this when I said that Trump might have been responsible? Well the arresting officer had promoted t-shirts calling it the "China Virus" on his Facebook page! It's the circle of shit and it screws us all!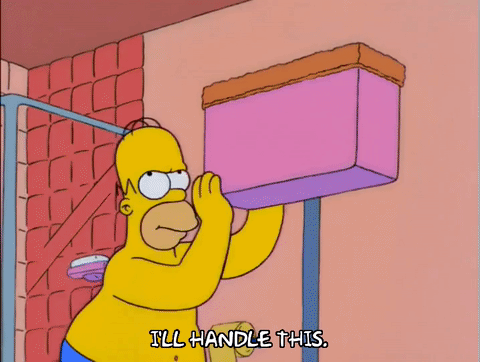 [div style="padding: 20px; background-color: #ffffff; border-radius: 10px; box-shadow: 0px 2px 4px 1px #aaa;"][div style="font-family: arial, helvetica; font-weight: bold; border-bottom: 1px dotted #999; padding-bottom: 8px;"]
[font size="8"]Joe Biden Vs Vladimir Putin

[br] [/font] [br]




It's time for another episode of Celebrity Deathmatch! This time in this corner, the 46th president of the United States. He's 78 years old and in much better shape than the guy before him, Joseph R. Biden! In this corner, he is the 3 term Russian president who will soon become the country's permanent dictator, the master of internet propaganda, Vladimir Putin! So this week, Biden finally nails Putin on his internet disinformation campaign! And here's the thing – when tensions between the two countries are already at an all time high, the last thing you want to do is set off what could be a literal and proverbial powder keg just waiting to go off. Because that could be disastrous. After all Putin was in charge of the US for the last four years. What could go wrong?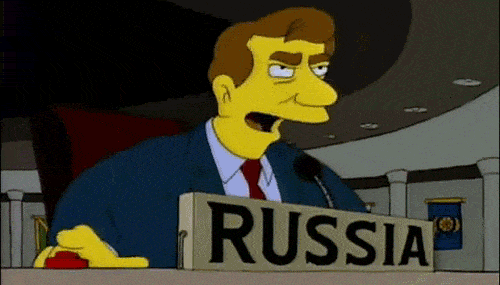 No we're not going that far yet. But so far Biden has the advantage here. However, this segment is about the former president of the United States, Vladimir Putin. Well, here's one thing I will admit – Putin has some balls. And one thing – when he's called a killer, Putin doesn't back down. Oh no, my friends, he doubles down! And he quite literally wears it on his sleeve. I mean we're treading into some serious Mr. Burns territory here! Think of this like Wolves In Wolves' Clothing.





Well as you can imagine this might have sparked the proverbial powder keg. And Biden may be the adult in the room, but as you can imagine you know the old saying "the enemy of my enemy is my friend". So China is jumping at the opportunity to be Russia's new ally. Gee, really, what could possibly go wrong there? No, we're not heading into Soviet territory yet. No, don't push that button!






Now here's why Biden's call may have rattled Putin a bit. It seems in Russia, they take childhood insults just a bit too literally there. Man, I am glad that Trump's insults didn't stick. Can you imagine Adam Schiff being called "Lil' Shifty Schiff" for the rest of his life? Yeah maybe that's part of their problem – they have a huge manhood problem in Russia. Maybe if they didn't take this stuff so seriously things might be better. But that's a pretty big "might".






[div style="padding: 20px; background-color: #ffffff; border-radius: 10px; box-shadow: 0px 2px 4px 1px #aaa;"][div style="font-family: arial, helvetica; font-weight: bold; border-bottom: 1px dotted #999; padding-bottom: 8px;"]
[font size="8"]Marjorie Taylor Greene

[br] [/font] [br]

Here's the thing, conservatives – if you don't want to be canceled, maybe don't put yourself in a place where you could be canceled! You can't just say crazy shit and spew racist conspiracy theories without it coming back to bite you. And before you ask, yes, I have been watching HBO's new Q Anon docuseries and it's every bit as crazy as you can imagine. Now this is where the subject of our next entry comes in, and that's Marjorie Taylor Greene (Q – Batshit). And you know what the really scary thing with the Q trolls is? Every time we ban them, that only gives them more fuel for the fire. But that's what makes people like Marjorie Greene get crazier with each thing that comes their way. It's almost like they live for it.






Yeah remember when their plan to "unleash the kraken" turned out to be nothing more than a dead squid thrown onto the ice at Red Wings games? Oh these people are so freaking hilarious. They get knocked down, and they get knocked down again. You're never going to keep them down. But what makes this even crazier is that this isn't the first time that Marjorie Greene has been banned from Twitter. This happened back in January.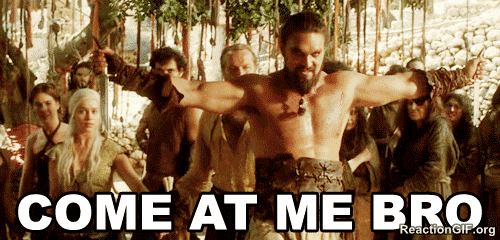 Excuse me a minute… But here's the thing Q bots and Trump fans – and I say this with the utmost sincerity – if you're not fit for Twitter, you shouldn't be fit for public office. In fact this happened after Marjorie Greene got elected – Twitter flagged a whole bunch of her Tweets as "misleading". And by a "whole bunch", we mean "almost half". And this is fucking shocking. Well not really, but it should at least be alarming to anyone who has a brain.






Oh fuuuuuuuuuuuuuuuuuuuuuuuuuuuuuuuuuck you. Like I said if you don't want to be canceled, stop doing things that will get you canceled, you stupid idiot! It's not that hard! And the thing is if you keep getting banned, that's on you! I don't want to say we helped with that, but yeah we kind of helped with that. But anyway this latest ban was only temporary… or was it?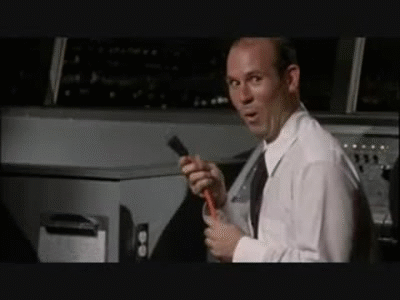 [div style="padding: 20px; background-color: #ffffff; border-radius: 10px; box-shadow: 0px 2px 4px 1px #aaa;"][div style="font-family: arial, helvetica; font-weight: bold; border-bottom: 1px dotted #999; padding-bottom: 8px;"]
[font size="8"]Donald Trump

[br] [/font] [br]

Last I checked the 45th president of the United States is still the world's biggest loser. He's the biggest loser, no one loses better than he does! But specifically there were two stories that I wanted to touch on this week. The first is his private jet. Remember the golden 757 that he flew in during the campaign while he gorged on buckets of KFC? Can we show that? In what might be one of the sadder "where are they now" episodes ever, let's check in on the condition of Trump's plane now. It's currently sitting abandoned in an airport hangar in upstate New York. And it doesn't look like it will be flying anytime soon. What's crazy about this is that it's perfectly on brand for Trump. Well maybe it's not that crazy.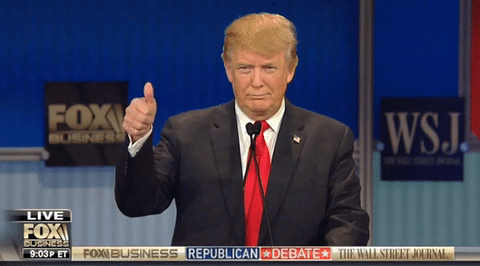 And that's probably about the appropriate reaction from Trump too. I mean having your own fully tricked out 757 should be the ultimate symbol of your wealth right? Well just like most things Trump throws away in the trash – including umbrellas, Big Mac wrappers, and pieces of toilet paper stuck to his shoe, the 757 ends up in an airplane graveyard. And nobody really cares, either. Especially him, though when has he shown he cares about anything?






Yeah well, switching gears, something else that bears Trump's name that will most likely end up in the trash is his new social media site that he's been "working on". And I say "working on" with quotation marks is because when has he ever been known to do any real, actual work? Well it's going to launch soon and it's going to compete with the already hundreds of radical , right wing communities out there like Parler, Gab, Dlive, Telegram, and Mike Lindell's new Pillow Talk app.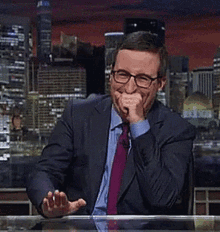 Aw… how cute! He thinks it's going to be a game changer! Well here's the cold, hard, economic news for you buddy – this is what's known as a "perfectly competitive" market. There are hundreds of products in the social media realm now that all offer almost literally the same product – posting your shit. And come on, at least some posters on Gab are more realistic about how it's going to do than Trump is. Seriously… I mean WTF???






[div style="padding: 20px; background-color: #ffffff; border-radius: 10px; box-shadow: 0px 2px 4px 1px #aaa;"][div style="font-family: arial, helvetica; font-weight: bold; border-bottom: 1px dotted #999; padding-bottom: 8px;"]
[font size="8"]Top 10 Investigates: Oakland's Abandoned Car Problem

[br] [/font] [br]

It's time to investigate beyond the headlines! This is Top 10 Investigates!

This week the city of Oakland is experiencing a very unique problem. Abandoned, torched, and stripped cars are being left aft the side of freeways everywhere. But is it a problem because of the city's skyrocketing homeless problem or is it because of another problem that the city rarely talks about – a seedy racist underbelly? Well some say that it's a combination of both. If you drive on the freeways in the city of Oakland, you won't see what's going on underneath. But underneath has something that is reminiscent of a post-apocalyptic movie – abandoned and scorched cars that were formerly luxury vehicles. But the problem has been persisting for some time and is now becoming an epidemic that authorities are having trouble dealing with.






That is a good question and we don't know the answer. In fact what makes this problem unique is that these abandoned cars aren't always abandoned. What makes this even stranger is that these cars are often what police and investigators consider to be "trap" cars – that is cars that are left with loaded firearms and drugs and are left for authorities to find, and for criminals to ambush them. Yes, think of this like a more horrifying mafia movie.






So there's many questions that are arising from this. Is it because it's a crime problem? Is it because there's a systemic racism problem? Is it because there's all of the above happening? Well the answer for this isn't easy and there's plenty of explanation but none of it is the right explanation that we are looking for. But Oakland is wondering if some districts are actually treated better than others.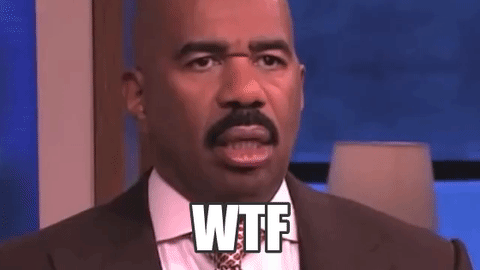 What makes this problem even more troublesome is that this isn't the first time Oakland has attempted to clear the city of abandoned cars. The last time this was attempted was in 2018 when a record 350 cars were found on city streets and underneath the freeways. But the truth of the problem is that nobody knows where abandoned cars will wind up and many of them end their life as abandoned.







This is it for Top 10 Investigates. Good day.




[div style="padding: 20px; background-color: #ffffff; border-radius: 10px; box-shadow: 0px 2px 4px 1px #aaa;"][div style="font-family: arial, helvetica; font-weight: bold; border-bottom: 1px dotted #999; padding-bottom: 8px;"]
[font size="8"]Holy Shit

[br] [/font] [br]
Gather around my fair brothers and sisters! It's time to take a seat in the virtual pew and pass the VENMO collection plate, for the Holy Church Of The Top 10 has convened and it's time to remind you that the holiest among us are the most full of:




My fair virtual congregation! This week I have a rather perplexing puzzle to ask – is religion really addicting? I ask because I ran across an interview last week that made me go "WTF?". That interview happened to feature the former guitarist for the band Korn. But we're here to look at the more positive side of this interview. After all, what Mr. Welch did was just trade one vice for another, which is the cornerstone of nearly all rehab programs. But that's not what the good LAWRD JAYSUS would want now is it? If you're going to decide that religion is the right thing for your life, maybe you shouldn't make a grand spectacle of it. I may be this virtual presence right now, but I do respect that one's religion is one's choosing, and that says so right in our Good Book!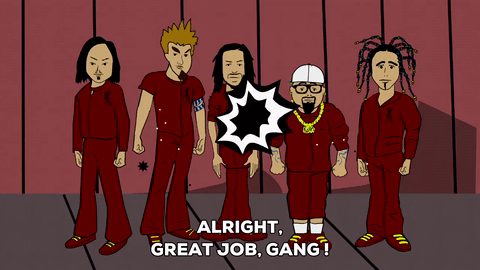 Now that's how it started. But let's get a clarification on this one. Because when you say something that controversial, it has the tendency to you know, get completely blown out of proportion. And by the way I love that he went on a podcast called "No Fuckin Regrets" to express his regrets. But here's the thing though – we forgive here at the Holy Church Of The Top 10, especially if one can turn around their extremist beliefs!






Now here's the thing – religion can be addicting and it can also be really addicting. I mean have you seen the kinds of shows that some churches have been putting on? My GAWD, boys and girls some of those shows are just absolute spectacles. Especially if you go to a megachurch the size of a stadium! And I can't help but be too alarmed when our houses of worship sound like they could take on Godzilla! But it works both ways, don't you know?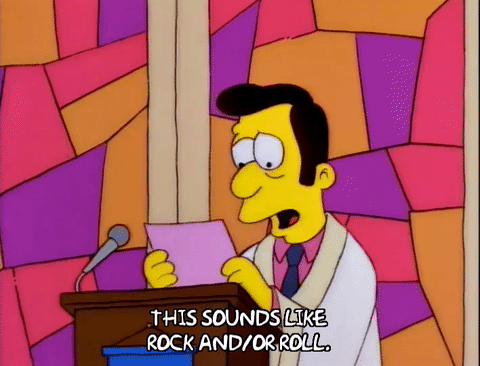 But in fact, my fair virtual congregation, there can be hope! Let's ask someone who is still involved with extreme religion. That man is Phil Vischer, who is the creator of the popular children's series about talking vegetables called "Veggietales", which you might remember from seeing a cross promotion at your local Chik-Fil-A. But I do agree with his wording, calling religion a "hot mess". I mean have you seen preachers lately? It's insane!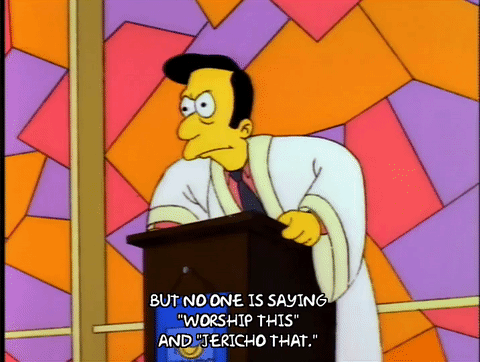 Well I think the thing we've learned today is that religion can be addicting, but don't treat it like an addiction and take things too far. Mass has ended, may you go in peace! That's it this week for:





[div style="padding: 20px; background-color: #ffffff; border-radius: 10px; box-shadow: 0px 2px 4px 1px #aaa;"][div style="font-family: arial, helvetica; font-weight: bold; border-bottom: 1px dotted #999; padding-bottom: 8px;"]
[font size="8"]Aw, It's Not So Bad

[br] [/font] [br]




Guys, let's have a talk, man on man. OK that's probably poor phrasing. But here's the thing – if you feel threatened by Cardi B's WAP performance at the Grammys, which was really just a live lesbian sex show set to music, then I guess you wouldn't mind if I took a look at your Porn Hub searches would you? You know, it's not so bad! At least that's what we think. But if you turned on the Fox News outrage machine, you'd think that the shit would hit the morality fan. You know what? Art is art! Cardi B's performance is really art. Sure, it's art you find offensive, but let's face it, people getting outraged about art is a thing going all the way back to when the fucking Sistine Chapel was constructed! And you know the most preserved parts of that are? The ones that were covered up. True story! OK getting off topic here. My favorite part of this misdirected outrage so far has to come from Jon Cooper, the far right lead singer of Christian rock band Skillet. Who by the way - did you know that he has his own podcast? And it's quite literally the stuff of pure insanity.






Oh sure, it starts out innocently enough – two attractive female singers have a sexually suggestive performance of a song about vaginas at a major award show, next they're taking over Europe, invading Poland, and killing 6 million people! Makes sense! Ah come on, Jon, it's not so bad. As if that wasn't enough, Tucker Carlson had to chime in. Seriously they're getting into "won't somebody think of the children" territory, aren't they?






Aw come on Candace, it's not so bad! Stop trying to find outrage where there isn't any. If you want to find perversion in America, how about looking at our former president? Yeah I thought so! You can't be a fan of a guy who committed some unbelievable sex atrocities, then be outraged at Cardi B's performance, you can't have it both ways! I mean come on after we had four years of Trump, there is nothing you can say or do that would get me outraged about this kind of stuff. Or can there?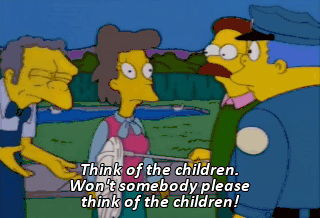 Yeah when will Cardi B ever get to perform WAP live? And come on let's face it – the Grammys are fucking boring! Especially in 2021 when it's a damn Zoom call! Remember that scene in the Naked Gun when the professor is giving a lecture on renewable energy and the entire crowd is asleep, then he wakes them by reading softcore porn? Yeah this is kind of like that! If you saw this and are still complaining about it a week later, hand in your man card! Come on, it's not so bad!






[div style="padding: 20px; background-color: #ffffff; border-radius: 10px; box-shadow: 0px 2px 4px 1px #aaa;"][div style="font-family: arial, helvetica; font-weight: bold; border-bottom: 1px dotted #999; padding-bottom: 8px;"]
[font size="8"]People Who Somehow Got Elected: Paul Gosar

[br] [/font] [br]

Politicians at the state and local levels who are so toxic, you wonder how they're able to get away with the things they get away with. This is:




This week – Paul Gosar. He's a Congressional representative from Arizona's 4th district. This includes the city of Prescott, where many of Arizona's elite reside. So you know what that says about Arizona's elite, and there might be a bit of racism in this state. And Paul Gosar is helping to fuel some of the more insane theories about American racism. So much in fact that he appeared at a rally for a white nationalist who actually celebrated the takeover of the US Capitol on January 6th. That's right – people actually celebrated this, while the entire world was horrified. This is what one might call "sociopathic behavior". And in fact Paul Gosar is not only aiding and abetting extremists, he's also participating among them.






And in case you're wondering if this gets worse, oh boy does this get worse! In fact his own siblings say that he's a raging white supremacist. Here's the thing maybe you should, we don't know, maybe live your life in such a way that your own siblings don't call you out for your racism. In fact he's such a racist that the people of Arizona's fourth district have launched a campaign to have the representative removed from power, similar to the way that Georgia's Marjorie Taylor Greene could be expelled.






Well maybe more than a little. In fact he's so extreme that he's too extreme for the Trump administration's favorite scheming conniver Ali Alexander, the guy who organized those "Stop The Steal" rallies. When caught at the Captiol Riot, Mr. Alexander pulled more than a few name drops when he outed who his contacts were. One such representative on his hit list? That's right – our subject in question, Paul Gosar.






Except he really isn't. But he's still a terrible person. But Paul Gosar isn't the only extremist in the GOP's Congressional ranks. This is also a party where representatives like Lauren Boebert, Louis Gohmert, Steve King, and Marjorie Taylor Greene reside. So how does one root out extremists in the party? Well part of this is admitting that the problem exists. At least it will be a start for trying to get these people out of our government.






That's Arizona's openly racist representative Paul Gosar. Yet another politician who inexplicably joins the ever-growing ranks of:





[div style="padding: 20px; background-color: #ffffff; border-radius: 10px; box-shadow: 0px 2px 4px 1px #aaa;"][div style="font-family: arial, helvetica; font-weight: bold; border-bottom: 1px dotted #999; padding-bottom: 8px;"]
[font size="8"]People Are Dumb: All Florida Edition

[br] [/font] [br]

Hit it!



Of course you know by now that people are people and people are dumb. And occasionally we like to check in with the Sunshine State, the great state of Florida, because they always have ridiculously stupid and crazy people, and we love them for that. And most of our articles in this come from the Twitter account @Floridaman_ account as well as other sources that pop up from time to time. I want to start with this story out of Boca Raton. So here's the thing – you just bought a house. I get it, you have no money to buy anything else. But seriously take out a credit card or do something, just don't get caught stealing! Yeah I know, cue Jane's Addiction!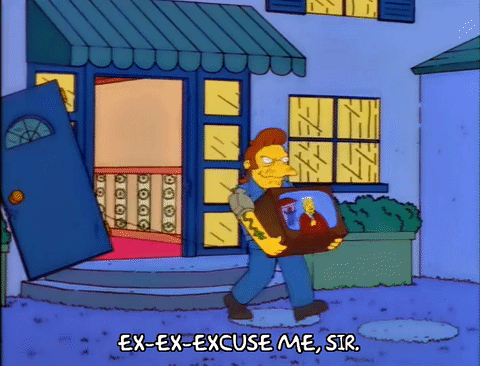 Next up – OK this guy gets the award for greatest teacher ever. OK not really. Man in high school all I got was anti-drug lectures telling us why we shouldn't smoke weed. Even weirder is that his wife is also a teacher and a stoner! You know what they say – the family that smokes together stays together! At least one can only hope. Just don't put yourself in a situation where you can get arrested.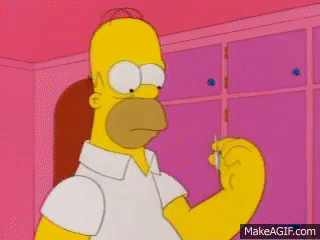 Next up: This story has everything! We go to the city of Leigh Acres for this one. No don't cue the Green Acres theme song for this one. But here's the thing – if you're caught naked jumping on a trampoline maybe don't enter the house unclothed. We're just saying. And there might be a reason as to why Florida is often referred to as the "penis of America". Or as Homer Simpson has famously called it, "America's wang".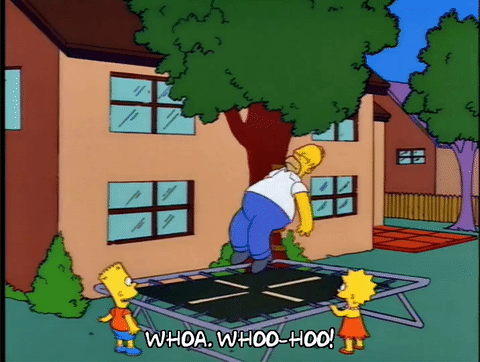 Next up: If you're going to hide from the authorities, maybe don't do it in a place where you could easily be found. So this guy went and hid… in a dryer. That's right – a dryer. And I'm sure there's probably about a million puns I could make for this one, but let's cue the Radiohead song and say that he's quite literally high and dry. Ha, bet you didn't see that one coming, did you?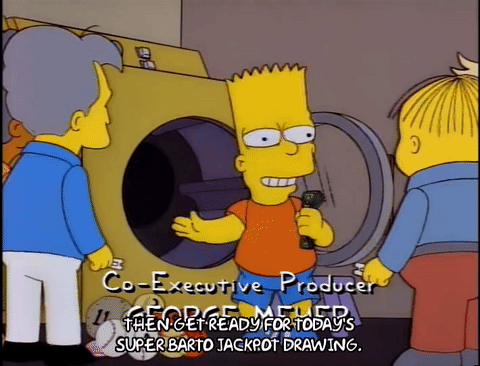 Finally this week we have to talk about this story, and we may have to do an entire People Are Dumb just dedicated to this one story. But this has everything and I can't say that enough. This guy found a double, literally stole an election, and then got caught. I cannot wait to see a movie made about this because I'm sure it will be magical. Too bad Fred Willard isn't alive anymore to play that role, because he'd be a perfect sleazebag.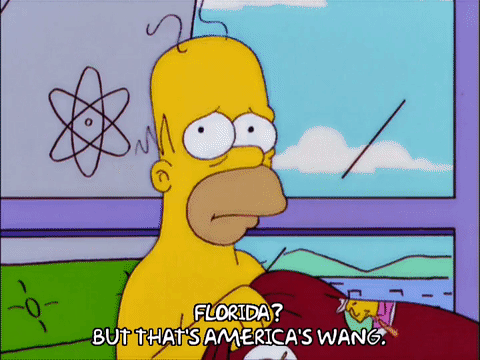 That's it this week for People Are Dumb!




[div style="padding: 20px; background-color: #ffffff; border-radius: 10px; box-shadow: 0px 2px 4px 1px #aaa;"][div style="font-family: arial, helvetica; font-weight: bold; border-bottom: 1px dotted #999; padding-bottom: 8px;"]
[font size="8"]Stupidest State Round 1 Week 2

[br] [/font] [br]

16 states will enter and only one state will become the new Top 10 Conservative Idiots Stupidest State!




Welcome back! The competition is heating up once again! Last week we had a great first round showdown as Michigan routed hot newcomer South Dakota to advance to the Elite 8, while over in the Family Values Conference, Indiana's last minute buzzer beater knocked off Ohio to advance in the Flyover League! This week it's a battle of the #3s and #4s as this week Fiscal Irresponsibility heavyweights Nevada and Iowa go for broke, while over in the Gun Nut Conference, it's an inter-state rivalry as #3 Oregon brings their big guns to the dance against #4 Idaho!

[font size="4"]Fiscal Irresponsibility Conference Round 1: Nevada Vs Iowa [/font]

[font size="2"]Nevada [/font]



Gambling rules the Silver State, whether your vice is Caesar's on the North side of the Las Vegas Strip, or MGM on the South side of the Strip. Or maybe your vice is the Golden Nugget over in the carefree realm of Freemont St. Or Harrah's in Laughlin. Or Sands in Reno. But there's also more to the Silver State than gambling. 2020 brought some big challenges to Nevada especially if you don't count the socially distanced homeless people sleeping in the parking lot of your favorite casino.






Yeah so COVID ripped the Silver State a new asshole and it's going to take a lot of time, patience, and of course money to recover. Especially when your state's main source of revenue is gambling, tourism, and the concert industry. And by the way in case you're wondering just how evil Nevada's state government is, they recently signed a bill that totally fucked over Nevada's homeless teenagers. This is a stunning, jaw-dropping level of evil!






[font size="2"]Iowa [/font]


The Cornhusker State is back and they are tanned, rested and ready to go! The home of such extremely evil elected representatives as racist Steve King, Charles Grassley, and Jodi Ernst is no stranger to the excessive greed brought on by America's farmers and meat packing industry. In fact if you want to see greed in action, look no further than Iowa's education system, where public schools are being fucked over by anti-government republicans in favor of private schools. That's right – they want to take over your right to attend a public school.






And by the way, expect Iowa to show up in future Stupidest State contests because if you think you've seen the last of Iowa's right – strap in! because it's about to get that much worse for the Cornhusker State! And I mean come on, Charles Grassley is 90 years old, there's no way he could last another term so get ready for Iowa to nominate a Josh Hawley type to the Senate, and yeah it's gonna suck!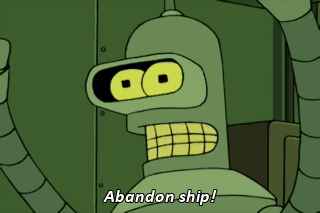 [font size="4"]And The Winner Is: [/font]

Not even close! Nevada utterly destroys Iowa to move onto the Elite 8! This time the Silver State routes the Cornhuskers by a score of 25, easily defeating them. Final score: 107 – 82!

[font size="4"]Gun Nut Conference Round 1: Oregon Vs Idaho [/font]

[font size="2"]Oregon [/font]



The Beaver State is a frequent contributor to the Gun Nut Conference. Now you might be thinking – hey wait a minute! Oregon is a blue state! That they may be appearing to be on the outside! But on the inside they are about as red as you can get. Sure, they may be home to the liberal utopia that is the city of Portland, but downtown Portland has become a breeding ground for weekly cage matches between the Proud Boys and Antifa! And by the way, in case you're wondering – why yes, Oregon's gun sales skyrocketed in the last year, which is really not that surprising considering what happened in the shittiest year ever.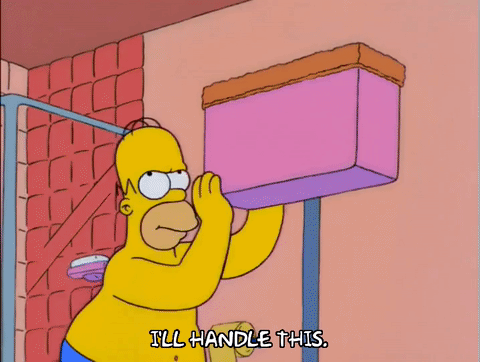 And if you're wondering about Oregon's gun chops, well they've got you covered. It's one of the few states that not only allows open carry of weapons, it allows you to carry them in public buildings! Gee, what could go wrong there? Mass shootings are on the rise once again, so yeah it's sadly only a matter of time before someone does something stupid.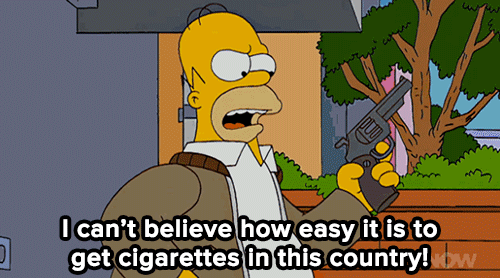 [font size="2"]Idaho [/font]



The Gem State has a strong following in the Gun Nut Conference and last year they bowed out quietly but are back for more! And in case you're wondering about Idaho's gun chops they have them, and they are not afraid to use them. Especially if you count Northern Idaho – which not only has hardcore gun nuts, they also have hardcore racism. And this might be one of my favorite stories to come out in quite a while. So some new countries might get added to the Powerball, which would further hinder your chances of winning. But Idaho? They don't want anything to do with this for an absolutely ridiculous and really not that shocking reason.






And in case you're wondering – Idaho has one of the highest concentrations of guns in the entire country, and with the recent uptick in mass shootings, guns aren't going anywhere. Yes, the people of the Gem State love their guns and they love the NRA lifestyle. Oh and did I mention Idaho is the home of our favorite bird lover, Ammon Bundy? Yeah there's that. But don't expect Idaho to lay down their arms anytime soon.






[font size="4"]And The Winner Is: [/font]

Here we go into overtime folks! The score was tied 92 – 92 at the end of regulation play. Idaho has the ball… they score! Oh man, 5 minutes and 15 points later, Idaho sinks Oregon and they move onto their first Elite 8! It's gonna be exciting folks!

[font size="4"]Next week: [/font]

The reigning kings of the Fiscal Irresponsibility Conference go for broke as #1 Kansas takes on #2 Wyoming, this is going to be a good one! Meanwhile, over in the Gun Nut Conference #1 Florida takes on #2 Texas! The Elite 8 is shaping folks!



See you next week!


Credits

Host: Initech
Top 10 Conservative Idiots Recorded At: Flappers Comedy Club, Burbank, CA
Images: All images copyright belongs to respective copyright holders.
Videos: All videos copyright belongs to respective copyright holders
Articles: All article content copyright belongs to respective copyright holders
Writing: Top 10 Writing Department
Graphics: Top 10 Graphics Department
Research: Top 10 Research Department
Lighting & Stage Props: Top 10 Lighting Department
Legal: Top 10 Legal Department
Advertising: Top 10 Advertising Department
HR: Top 10 Human Resources Department
Initech's Wardrobe Provided By: JAB Inc.
Wheel Of Corruption By: Studio 1 Stage Props, Burbank, CA
Management: Initech Productions, CCC Management
Follow The Top 10 On Twitter at: @10Idiots
New! Follow The Holy Church Of The Top 10 On Twitter: @churchoftop10
Questions? Comments? Complaints? Hate mail? E-mail The Top 10 at: [email protected]



Initech Productions: Yes, We Got The Memo



0 replies, 404 views