Thu Mar 18, 2021, 05:00 PM
Top 10 Idiots (414 posts)
Top 10 Conservative Idiots #10-7: Tucker's Got A Brand New Bag Edition
Last edited Fri Mar 19, 2021, 01:59 PM - Edit history (1)



So Fox News has been having what one would call "a week". And this is everything from Trump's latest pity party on the Maria Baritromo show to this… and I don't even know what the fuck this is, but only Fox News could do something like this. And mainly I want to focus on Tucker Carlson – the man who, when you look up the phrase "white supremacist" in the dictionary with "Derp! What's a white supremacist? Do you even know what that is?". And that is literally his answer to the deepest questions in life. What is this? Do you even know? It's a left wing conspiracy! Well, only Fox News could put a camera showing Tuckers' one-face reaction to Joe Biden's COVID-19 speech. And footage of this is – and I'm putting this lightly – is one of the batshit craziest things you will ever see.





No fucking shit! That's about the same as airing a news report that says "I hope you all get COVID and die, you scumbags!". That's how insensitive Fox News is. Really, Tucker's got a brand new bag. But it's the same old bag and the same stupid, dumbfounded look he asks about everything! And then showing how even further Tucker is, he doubled down on his insensitive remarks about women serving in the military. Which caused actual senior officers to tell Tucker to – and I'm directly quoting here – shut the fuck up!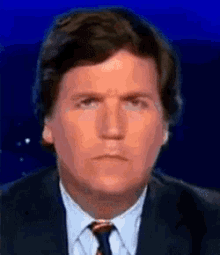 Hey! We don't need a Tucker reaction cam here! OK fine… I brought this on myself! So we will have this live Tucker reaction cam for the duration of this segment. And in case you're wondering if Tucker is an incompetent douchebag, well his insensitive remarks on our troops are hitting our nation's republican representatives right where they live. Except for Ted Cruz who you might think is what one would call a "snowflake" after hearing what Tucker said.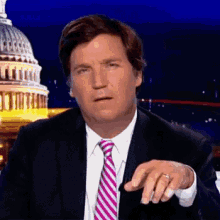 Oh come on, even Tucker is making faces at me now. Seriously can we please turn the Tucker reaction cam off now? No? OK fine. But in case you're wondering just how deep Tucker stepped in it with his insensitive remarks on the troops, well, let's ask actual military professionals exactly where they stand on this issue. We'll see how this pans out but maybe in a few weeks we'll be asking "Derp! Who's Tucker Carlson??? I don't know! It's a left wing conspiracy!".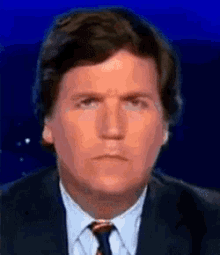 [div style="padding: 20px; background-color: #ffffff; border-radius: 10px; box-shadow: 0px 2px 4px 1px #aaa;"][div style="font-family: arial, helvetica; font-weight: bold; border-bottom: 1px dotted #999; padding-bottom: 8px;"]
[font size="8"]Marjorie Taylor Greene

[br] [/font] [br]

Look we've all had an assful of Georgia's Marjorie Taylor Greene (Q – Batshit). She's really the personification of the word "deplorable". Like if you were to look that word up in the dictionary, you would see her picture. But this story with her and Guam is absolutely fucking hilarious and completely on brand for her. In case you're unfamiliar, the island territory of Guam is a tiny island in Northwest Oceania, and is the gateway to many island hubs in the western Pacific Ocean, such as Fiji and Taiwan. The United States has a well established military base in this island territory. But Marjorie Greene wouldn't know that. And like all things this started off with good intentions – the intention was to educate Greene that Guam exists and that it's part of the United States. But Greene wouldn't have any of that. In fact rather than showing you our reaction to her insanity, why don't we show you how the local newspapers in Guam reacted?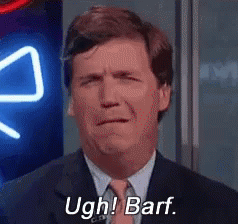 Seriously even Tucker is having a reaction to that one! Now here's how it escalated. Well, Guam had the right idea with the thought of visiting her office to educate her about the island territory. They showed up to her office on Capitol Hill bringing – and this is true – cookies and books on Guam. To the normal person who hasn't mainlined the Q Anon Kool Aid the way Greene has, you would think that this was a thoughtful and well planned gesture. That's how it started.






Now here's how it escalated. We've shown you on this program how many times conservative cause and effect doesn't play out the way you would think it would. And this latest incident is 100% completely on brand for them. Especially in the wake of the other side of the Trump administration, where conservatives paint themselves as the victim no matter what the scenario. You could tell them the sky is blue. "Oh the sky is not blue. The sky is really red and it's the violent and out of control PC mob that is responsible for not telling you the truth!". Yeah well that's exactly what happened here.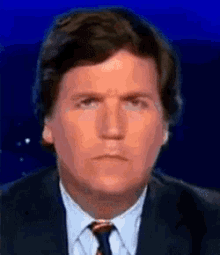 That's right, Tucker. In fact if you want to know just how deplorable and toxic Marjorie Greene really is, just look at this story at Right Wing Watch where Greene is giving away a gun after Biden promised more sweeping gun reforms. Seriously, just give him the finger and get it over with. But back to Guam, at least they're still trying but to that I say "good luck with that!".







[div style="padding: 20px; background-color: #ffffff; border-radius: 10px; box-shadow: 0px 2px 4px 1px #aaa;"][div style="font-family: arial, helvetica; font-weight: bold; border-bottom: 1px dotted #999; padding-bottom: 8px;"]
[font size="8"]Capitol Rioters

[br] [/font] [br]

Given the sheer number of people who were at the January 6th Donald Trump rally that turned into an armed insurrection on the Capitol protesting the certification of the election of our 46th president Joseph R. Biden, I think it's safe to say that we're never going to hear the end of this thing. Which is OK by me because it's going to keep me employed for a very long time. Right, Tucker? I thought so! And here's the thing – if you're going to commit a crime, how about this – don't take selfies and post them on Facebook and Instagram!!! Throwing your life away for a few likes is not a smart move. We could literally do an entire edition just devoted to this. But here's the latest. The FBI has cracked 300 arrested and there's literally hundreds more. That's right – HUNDREDS!






Well… we got some of them! So that's something to celebrate! I'm sure that even Tucker would approve of this one. And then there was this douchebag who was recently caught after it was learned that he stole a police badge. Yeah and we're the violent lunatics, right. I think calling these morons "deplorable" is being too kind. These guys are completely fucking insane.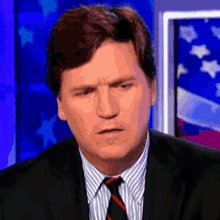 I thought so! But this might be one of my favorite stories to come out of the Capitol Riots so far. This happened in New Jersey. And here's the thing – this guy already got reprimanded a couple of times at work for wearing Trump clothing. Not only that, posted to – wait for it – social media with a photo that had time stamps and location tracking IDs! Yayyyyyyyyyyyyy!!! Here's the thing – maybe I don't know – live your life in such a way that your coworkers don't rat you out to the FBI. Just saying.






And of course Florida is involved. I mean come on, we literally had Florida Man as our last president, and you know who that is. You can always identify a Trump supporter when they scream at the cops and resist arrest, that sort of thing happens a lot. And no, I'm not referring to Johnny Damon. Instead I'm referring to another Florida Man Trump supporter who shown to be screaming at the cops and exhibiting other Trumphole behavior.








[div style="padding: 20px; background-color: #ffffff; border-radius: 10px; box-shadow: 0px 2px 4px 1px #aaa;"][div style="font-family: arial, helvetica; font-weight: bold; border-bottom: 1px dotted #999; padding-bottom: 8px;"]
[font size="8"]Is It Racist?

[br] [/font] [br]

Hey everyone it's time to play the hot new game that's sweeping the nation!




And we always say that if you have to ask, it's probably racist! And there's plenty of it this week. I want to start with racist pizza. Note: do not call your new band "Racist Pizza". But I'm of course talking about our old buddy John Schnatter. You know him best as the founder of Papa John's Pizza. A company that has seen its' brand turned from the preferred pizza of frat boy stoners everywhere to the preferred pizza of racist frat boys everywhere (see: Top 10 #3-21 ). Yes, Papa John's may be the official pizza of the Alt Right, but that hasn't stopped Papa John himself from being as batshit crazy as ever. He may have had a change of heart on the subject, but he's really telling the wrong people that he's had a change of heart on the subject.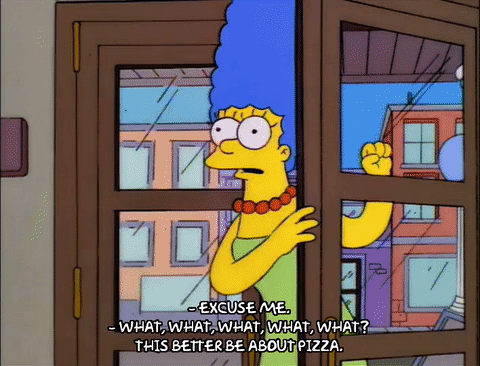 How about this - you want to prove you're not a racist? Maybe don't go on OAN to tell people that you're not a racist! OAN: It's like what Fox News would be if it were run by your racist uncle! So yeah is it racist? Of course it fucking is! You might as well have a Confederate flag backdrop while telling OAN that you've been trying to stop using the N word! Next up – racist talk shows! Look, I will admit that I am a huge Ozzy Osbourne fan and I love Black Sabbath. But Sharon Osbourne has always been despicable – so the question is, IS IT RACIST??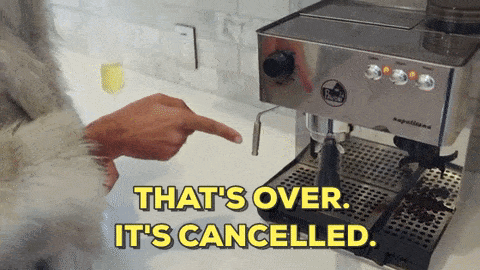 Well my fair virtual audience, I have to say… IS IT RACIST? And well yeah I think this one could easily qualify as racist, especially under my parameters! Next up – racist music! And while in this weird socially distant world in which we're currently living, concerts are few and far between. But while conservatives are still railing on "cancel culture", whatever that is, if you don't want be canceled, maybe don't put yourself in that position!






Here's the thing – maybe don't use the N word, threaten to fight an audience member, then blame it on cancel culture. That's entirely on you! You're a racist! We don't even have to guess at that one! Finally this week – racist reality shows! I'm of course talking about The Bachelor – which is inexplicably still on the air after what seems like 10,000,000 seasons. And when you're on the air that long, and it's unscripted, you're probably going to say or do something that one might consider to be well, racist.







[div style="padding: 20px; background-color: #ffffff; border-radius: 10px; box-shadow: 0px 2px 4px 1px #aaa;"][div style="font-family: arial, helvetica; font-weight: bold; border-bottom: 1px dotted #999; padding-bottom: 8px;"]
[font size="8"]Top 10 Investigates: Non Fungible Tokens

[br] [/font] [br]



Since the 2020 COVID-19 pandemic has brought the concert and event industry to a grinding halt until we figure out a way to deal with this virus, artists have been turning to other sources of revenue to make up for losses that they otherwise would have made if they had been touring or exhibiting. The latest way that they have been doing this is through what is called a "non fungible token" or NFT. This is nothing new, NFTs have been around since the beginning of the Bitcoin crazy. But lately have been exploding in popularity. The first band to sell their latest studio album as an NFT is from Nashville's Kings Of Leon. They sold their latest album "When You See Yourself" as an NFT. And because of that, they're able to make up revenue they lost from not being able to tour.






Money isn't the only thing being exchanged in an NFT. Both the sellers and the buyers can benefit from NFTs in different ways. NFTs are a type of cryptocurrency. The seller benefits because they can sell access to the album as well as rights to the album itself. The buyer benefits from the album because by buying shares in the album, they will get benefits and perks, similar to your frequent flyer rewards programs. But that's not the only way these work.






So that's how an NFT is supposed to work. But here's where the real NFTs will benefit – one recently sold at an auction for $69 million dollars for a JPG image that happens to be a composition of a bunch of really small rendered images stitched together. Another is a court case where someone sold art as an NFT that didn't belong to them. But if you do decide to get on the NFT bandwagon, here's what you're actually getting.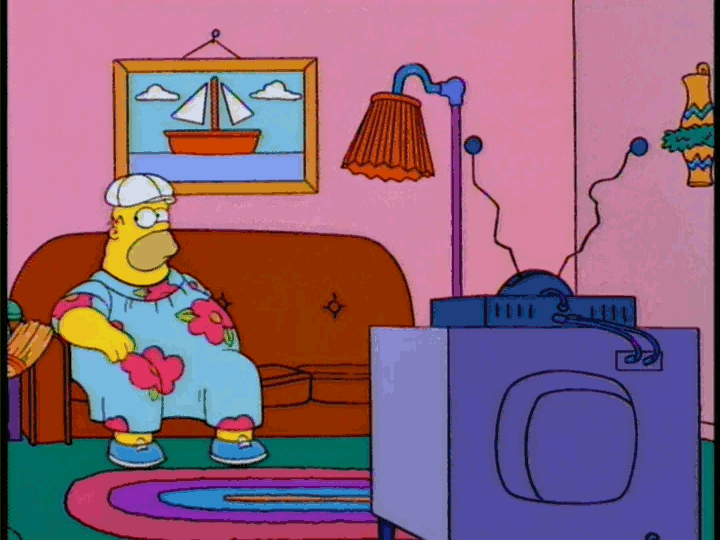 So NFTs are a blockchain designed for the art community and art lovers. Which could pave the way for all kind of digital currencies that are exclusive to one medium. And if you bought an NFT you can also trade it for another one. They have the tendency to go both ways and be used for good as well as for bad. So when you actually hit the buy button on an NFT here's what you will actually be doing for the art community.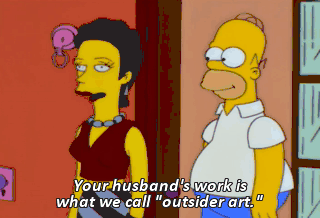 That's it this week for Top 10 Investigates. Good day.




[div style="padding: 20px; background-color: #ffffff; border-radius: 10px; box-shadow: 0px 2px 4px 1px #aaa;"][div style="font-family: arial, helvetica; font-weight: bold; border-bottom: 1px dotted #999; padding-bottom: 8px;"]
[font size="8"]Holy Shit

[br] [/font] [br]

Gather around my fair brothers and sisters! It's time to take a seat in the virtual pew and pass the VENMO collection plate, for the Holy Church Of The Top 10 has convened and it's time to remind you that the holiest among us are the most full of:




My fair virtual congregation! You know there's some people out there that are holding real congregations out there right now. And we want to be one of those. We're tired of being in a 2" window on a box on a PC monitor. You know we used to have things like audiences and a gospel choir. Oh man do I miss my beautiful choir. But there is a dark side to being a public figure – is that what you say on that stage can get you in trouble. So this week, my fair virtual congregation, we're going to take a look at some examples of cause and effect that can get you in trouble. Starting with this pastor from Missouri who as you can guess supports the unholy, ungodly Dark One – a man who is so disgusting that his name shall not be spoken in my church! Well let's just see the kind of trouble that gets you in!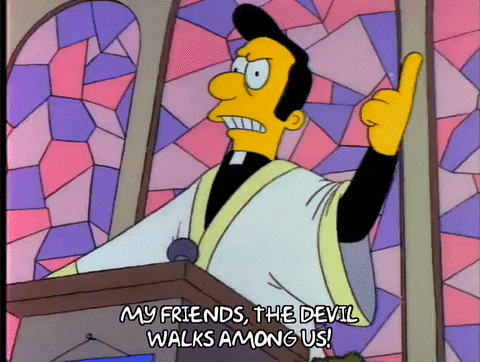 Of course he does! And what makes this even crazier is that Pastor Clark isn't the only pastor who has said some completely batshit crazy things in support of the Dark One! For his heart is EVIL and he is criminally insane, and turned America into what it is now! But enter our old friend, Rick Joyner – another student of the Dark One! In fact since the Dark One lost last year his supporters have been getting crazier, weirder, and more violent than normal! Brother Rick is just one more example!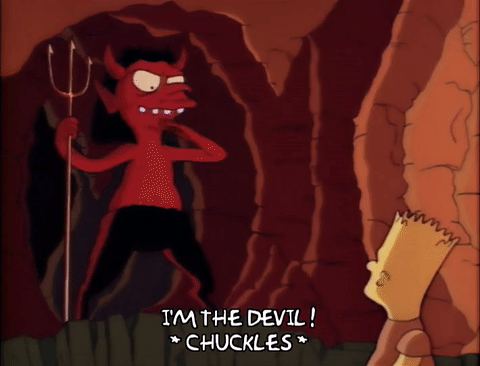 Now in case you're wondering if your support of the unholy Dark One will get you in trouble, well just ask our good friends at Liberty University! See his name has become so toxic that even the most holier than thou right wing of holier than thou right wing institutions is trying to distance themselves from his toxic brand! For you see that is actually what the good LAWRD JAYSUS would want! Well once again this kind of toxic politics can get you in trouble!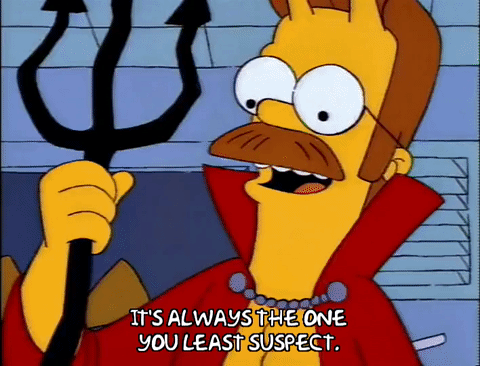 Yeah probably! Still don't think it can't get you in trouble? Well I'm here to tell you that you are wrong and will always be wrong! For you see, the Dark One's heart is so dark that he cannot see the light, it says so in our Good Book! Well this is coming from a guy who we presume hangs around cemeteries during the weekend and tells the goth kids that he knows how to unearth the dead. We're just assuming, but beware of anyone who calls themselves a "prophet"!






Yes, and these people do not know of the evil for which they speak! Do not follow these wicked people, for they will bring a true curse on society! Instead follow the good and righteous! Mass has ended, may you go in peace! That's it this week for:





[div style="padding: 20px; background-color: #ffffff; border-radius: 10px; box-shadow: 0px 2px 4px 1px #aaa;"][div style="font-family: arial, helvetica; font-weight: bold; border-bottom: 1px dotted #999; padding-bottom: 8px;"]
[font size="8"]What's Up With The Royals?

[br] [/font] [br]




We here at the Top 10 Conservative Idiots occasionally like to check in with the Family Windsor, which as you know rules all of England in what's known as a "monarchy". Whereas we here in America prefer what's called a "democracy". Anyway enough of that. But the one thing we do know is that conservative idiocy is not just a uniquely American problem. It's a global problem that expands over the entire world and conservatives worldwide are just as crazy as American conservatives. The Royals are no exception and we can already hear you groaning. We can imagine that you're probably sick of hearing about this interview but we got to talk about how fucking evil the entire thing was. But here's what I want to know – why the hell does Gayle King know more about the Royal Family than Prince Charles does?






That is a good point! Let's all acknowledge for a moment that this is weird! But let's think about what's even weirder. This interview is what one might call – and I'm just paraphrasing here - "extremely fucked up". I mean a member of the Royal Family going on American television to denounce how horrible the Royal Family is. But this is where it gets weird. Just like the Capitol Riot, the family just went home and acted like nothing happened.






That is a good point. But there is one thing about the Royals that they do not like outsiders. As in anyone who's not a Royal. So you can imagine the shit that hit the fan when Harry brought Megan Markle home to Queen Mum for dinner. But the thing you may or may not know is that the Royals have a problem with, well, racism. Yeah it's about as fucked up as you could possibly imagine.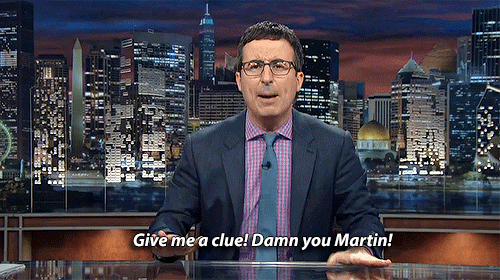 I cam imagine that would lead to some pretty horrible dinner conversations, given that you can actually shout across those extremely long dinner tables that the Royals eat at. But let's ask an actual Brit's opinion on this insanity, then we can shut the book on this discussion. I'm of course talking about our good friend John Oliver, and he found some very interesting insights into the interview that us Yanks looking from the outside are wondering about.







[div style="padding: 20px; background-color: #ffffff; border-radius: 10px; box-shadow: 0px 2px 4px 1px #aaa;"][div style="font-family: arial, helvetica; font-weight: bold; border-bottom: 1px dotted #999; padding-bottom: 8px;"]
[font size="8"]This Fucking Guy: Andy Ngo

[br] [/font] [br]




Seriously, Infowars, don't make me hate Mumford and Sons. Which is why this week's This Fucking Guy is Andy Ngo. I've avoided bringing up this professional troll in the Top 10 for a while now but we have to talk about this, especially after last week. And by the way if you think I'm kidding about this, just check out Telegraph, where they think that Mumford & Sons is literally the worst group of human beings in the world because their guitarist has taken a "leave of absence" following his decision to support professional trolls like Andy Ngo. In fact let's take a step back and see just what kind of professional troll Andy Ngo is. Some people call him an "independent journalist" but really, he's a troll. And he's such a troll that he's often been referred to as the "most dangerous grifter in America".






Oh stop rabbling! So Andy Ngo is a regular fixture at the weekly Proud Boys vs Antifa brew ha has in Portland. Which I'm still puzzled why they chose Portland. And in fact if you ask people who actually live in Portland, the real area where these two groups duke it out every week is about two city blocks. And if you listen to them you'd think that the whole damn city is on fire! And he regularly puts himself in these dangerous positions. In fact, last year he sued Antifa – a group that doesn't exist and has no central leadership – for an ungodly sum of money.






Well maybe just don't go to Portland and you'll be fine. So this week let's examine cause and effect here in terms of what happened last week. OK so popular Portland area bookstore Powell's Books announced they wouldn't carry Andy Ngo's self-pitying book about his counters with Antifa. Guess what happened? Powell's Books was the subject of such vicious trolling that they had to close for multiple days in a row!






I don't know if Stanley does know what you're talking about, sir. And yeah let's blame Antifa as being the out of control lunatics in this equation. Though we all know that Gavin McInnes is most likely pulling the strings for both groups. But anyway this is why I am mad that they're making me hate Mumford and Sons. Because this is what happens when you put your foot in your mouth politically, though in this case the foot should reach the other end. Anyways…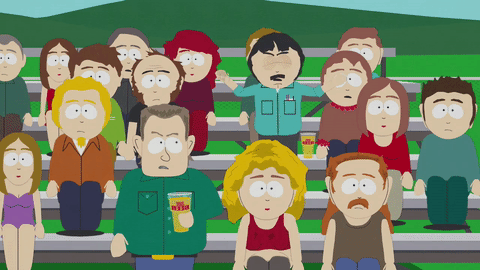 So yeah he's a guy who goes to fights, gets himself hurt, and then sues an invisible group for unprecedented sums of money. That's Andy Ngo, this week's:





[div style="padding: 20px; background-color: #ffffff; border-radius: 10px; box-shadow: 0px 2px 4px 1px #aaa;"][div style="font-family: arial, helvetica; font-weight: bold; border-bottom: 1px dotted #999; padding-bottom: 8px;"]
[font size="8"]People Are Dumb

[br] [/font] [br]



Of course you know by now that people are people, and people are dumb. So who is being really stupid this week? There's lots of competition for that category as you can imagine. Let's start with some graffiti, but not just any graffiti. Sure you've probably used your fancy new smartphone with the stylus and handwriting recognition to make penis jokes. We've all been there, don't be shy! But what if you take that idea to the next level? Well that's what one Phoenix artist did when he scribbled the word "penis man" on a row of portable toilets. And guess what? It went viral, which isn't exactly something that you want to do these days!





Next up – here's the thing. I can't blame this guy for wanting to be a good dad. Especially given his circumstances. But this is a whole new level of dumb. We go to the state of Washington for this one, and I get that there's ways to impress your kid. But there's also ways that can get you doing some hard time, and stealing playground equipment? Especially something that weighs 400 pounds? Yeah that's a one way ticket to the local jail!






At least he's a contender for dad of the year! Next up in People Are Dumb – the January 6th Capitol Riots. We may have to do an all Capitol Riot edition of People Are Dumb because there are tons of these stories coming and I feel like now with Merrick Garland as our new Attorney General that we're going to be seeing even more stories in the coming months. But this is a whole new level of stupid. And I mean really there is a moral of the story here but I can't quite put my finger on it.






Yeah maybe I don't know… how about this - live your life in such a way that your coworkers don't report you to the FBI! Next up in People Are Dumb – the great state of Florida. And there's a lot of Florida in the news this week so we'll dedicate the rest of our People Are Dumb segment to the Sunshine State! Which as you may know is also America's most penis shaped state. And really you can do a cross over a lot of "People Are Dumb" stories with "What's Up With Florida" stories because a lot of them can intersect. At least there's one guy who's brutally honest with this Florida Man credentials: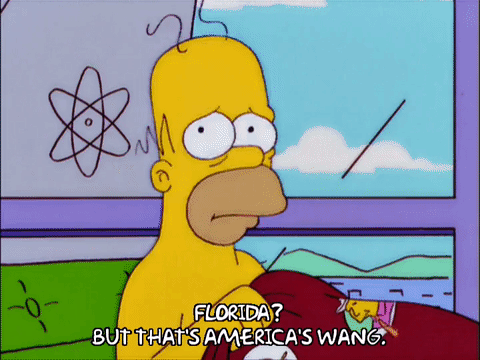 Oh we kid, we kid! We love Florida and we can't wait to go back! Finally this week – sticking with the Sunshine State, this is a lesson that you don't keep your drugs in the same place where you keep your license. Especially if you happen to get pulled over by a police officer. Also, I think "Dank Gummies" might be the name of my new Soundcloud rapper persona!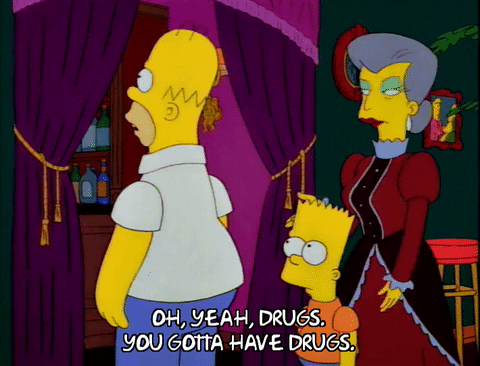 That's it this week for:





[div style="padding: 20px; background-color: #ffffff; border-radius: 10px; box-shadow: 0px 2px 4px 1px #aaa;"][div style="font-family: arial, helvetica; font-weight: bold; border-bottom: 1px dotted #999; padding-bottom: 8px;"]
[font size="8"]Stupidest State Round 1 Week 1

[br] [/font] [br]

16 states will enter and only one state will become the new Top 10 Conservative Idiots Stupidest State!




Welcome back everybody! This is it – we are in Phoenix, we are ready to tangle! This is the first round of 4 rounds that will determine the 5th annual Top 10 Conservative Idiots Stupidest State! And it's round 1 week 1 which means that anything goes! This week, it's a battle of Batshit favorites and Family Values heavyweights! Over in the Batshit Conference, it's red hot newcomer #3 South Dakota against conference favorite #4 Michigan. Could there be a Cinderella story brewing? Only time will tell! Meanwhile, over in the Family Values Conference, #1 Indiana takes on #2 Ohio! Guess which one is the home of a bizarre and dangerous underground cult? We'll let you be the judge! Let's go to the floor in Phoenix, right now!

[font size="4"]Batshit Conference Round 1: #3 South Dakota Vs #4 Michigan [/font]

[font size="2"]South Dakota[/font]
http://4.bp.blogspot.com/-4jO9ve5Ob7Q/UJQLtASAu1I/AAAAAAAAF1E/k0R4i6vdk9g/s400/SD+Flag+original.gif

This is the first time any of the Dakotas have made it to the big dance! But South Dakota – known as the Mt. Rushmore State earned a special place in the Batshit Conference for hosting the largest event in 2020 during a raging pandemic which epidemiologists call a "super spreader" event. And if you guessed that the Sturgis Biker Rally was ground zero for the 2nd wave of COVID-19, you are absolutely correct! A few thousand cases were tied to the Harley Davidson rally which was really just a slap in the face to those of us who didn't want to get sick and die. Here's how that went down.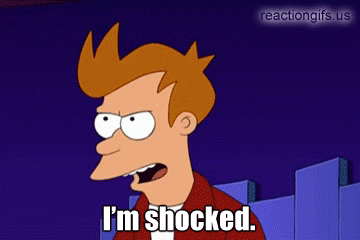 So yeah holding a super spreader rally in the middle of a raging pandemic is probably not the smartest idea one could have. Actually it's worse than that – it's completely fucking stupid! And if that weren't enough – conservative governors must be in the running to see who can be the worst governor in the country, and there is a lot of competition for that title! Heres' what governor Kristi Noem did in the last few weeks:






[font size="2"]Michigan[/font]



The Wolverine State is back for an unprecedented 4th year in a row. After a strong showing last year they decided to improve their game in order to make the tournament and switch conferences after a beatdown in the Fiscal Irresponsibility Conference. This year Michigan's far right upped their game and it's quite spectacular. Aside from some insane COVID protests, they took theirs one step too far and attempted to kidnap governor Gretchen Whitmore. For… reasons. And I cannot wait until the movie is made about this batshit time in Michigan history. I suspect Jeff Daniels will be involved somehow!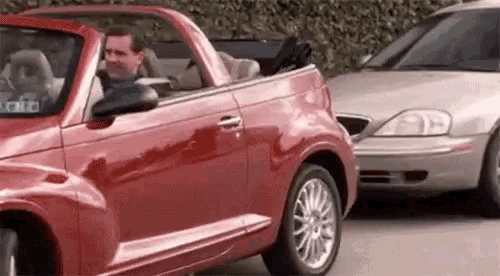 Yeah in an otherwise batshit year, this was one of the crazier plots to come out of it, and we will be keeping a close eye on this one! They literally had their own Matt Damon style FBI informant in the organization providing the Feds with Intel. And if that's not enough, the threats keep on coming! Keep using your phones to make threats, guys. They will only come back to haunt you!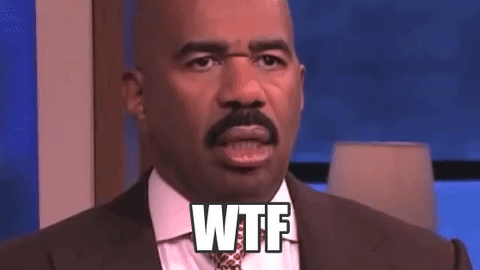 [font size="2"]And The Winner Is…[/font]

OMG, no contest! We have our first round and our first upset of the tournament! Michigan stuns South Dakota with 25 unanswered points and a 15 point victory! Michigan moves onto the next round, South Dakota goes home! Final score: 91 – 76!

[font size="4"]Family Values Conference: #1 Indiana vs #2 Ohio [/font]

[font size="2"]Indiana[/font]



The Hoosier State sits atop the Family Values Conference for an unprecedented 2nd year in a row! This year their chops are solid. Indiana is the Catholic capitol of the United States as it is the home to Notre Dame University and a super-secret Catholic cult that's been operating under our noses and aims to convert the entire state of Indiana to its' grips. That cult came to light last year when Trump nominated Amy Coney Barrett to replace Ruth Bader Ginsburg on SCOTUS. If you think Scientology is crazy, I give you People Of Praise!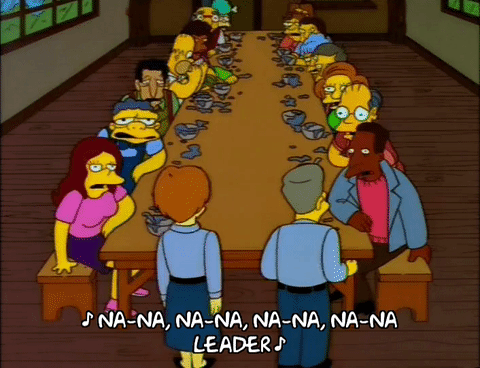 Yeah I could totally see them doing that during meetings! People of Praise was founded in South Bend – which as many know is the staple of the Catholic community known as Notre Dame University. And they wear their Catholicism on their sleeves there. In case you're wondering what they believe in, they believe in some ridiculously crazy shit, and it's stuff that would make even the most Catholic than thou person flush.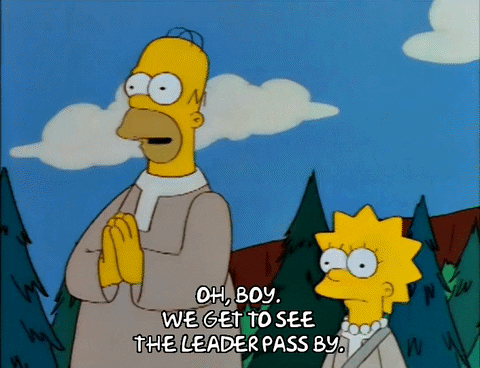 [font size="2"]Ohio[/font]



The Buckeye State is back for another go round. The state that's given us such pro-Jesus politicians as Jim Jordan and Mike DeWine is home to one of the largest concentrations of churches in the entire country. And not only have they elected such toxic politicians as Jordan, there's plenty more where that came from! And because Ohio is so toxic when it comes to Christianity, they're close to enacting one of the strictest abortion laws in the entire country. And this is going to get very ugly very quickly!






Holy shit! That is some fucking evil there! Now add in a dash of conservative stupidity on top of that and you've got a toxic cocktail just waiting to explode like a poorly made Molotov Cocktail. So how is this one of the stupidest things imaginable? Well guess what? It never took effect! That's right – conservatives are so hell bent on overturning Roe V Wade that they totally forgot to ensure their own bill is enforced! This is too damn good!






[font size="2"]And The Winner Is…[/font]

Oh man this was a close one – and it's down to the wire. Indiana has the ball, shoots… it's GOOD!!! IT'S GOOD!!!! Indiana sinks a buzzer beating 3 pointer to sink Ohio and send them home! And this was a high scoring game too, but in the end the Hoosiers pull out a win, the Buckeyes go home! Final score: 102 – 98. What a game!

[font size="4"]Next Week: [/font]

It's the dead man's hand as it's a battle of the 3s and 4s! Over in the Fiscal Irresponsibility Conference, #3 Nevada takes on #4 Iowa, while over in the Gun Nut Conference, #3 Idaho brings their big guns to the dance against #4 Oregon!



See you next week!


Credits

Host: Initech
Top 10 Conservative Idiots Recorded At: Flappers Comedy Club, Burbank, CA
Images: All images copyright belongs to respective copyright holders.
Videos: All videos copyright belongs to respective copyright holders
Articles: All article content copyright belongs to respective copyright holders
Writing: Top 10 Writing Department
Graphics: Top 10 Graphics Department
Research: Top 10 Research Department
Lighting & Stage Props: Top 10 Lighting Department
Legal: Top 10 Legal Department
Advertising: Top 10 Advertising Department
HR: Top 10 Human Resources Department
Initech's Wardrobe Provided By: JAB Inc.
Wheel Of Corruption By: Studio 1 Stage Props, Burbank, CA
Management: Initech Productions, CCC Management
Follow The Top 10 On Twitter at: @10Idiots
Follow The Holy Church Of The Top 10 On Twitter: @churchoftop10
Questions? Comments? Complaints? Hate mail? E-mail The Top 10 at: [email protected]



Initech Productions: Yes, We Got The Memo


3 replies, 753 views
Replies to this discussion thread
| | | | |
| --- | --- | --- | --- |
| 3 replies | Author | Time | Post |
| Top 10 Conservative Idiots #10-7: Tucker's Got A Brand New Bag Edition (Original post) | Top 10 Idiots | Mar 2021 | OP |
| | demtenjeep | Mar 2021 | #1 |
| | Top 10 Idiots | Mar 2021 | #3 |
| | murielm99 | Mar 2021 | #2 |
---
Response to Top 10 Idiots (Original post)
Thu Mar 18, 2021, 05:36 PM
demtenjeep (30,789 posts)
1. very nice work
---
Response to demtenjeep (Reply #1)
Fri Mar 19, 2021, 01:51 PM
Top 10 Idiots (414 posts)
3. Tucker Cam reaction:
---
Response to Top 10 Idiots (Original post)
Thu Mar 18, 2021, 05:51 PM
murielm99 (28,101 posts)
2. K&R