Wed Mar 3, 2021, 06:00 PM
Top 10 Idiots (414 posts)
Top 10 Conservative Idiots #10-6: Let Me Tell You About The Birds And The Bees Edition


It's the last week of February and that means that the annual Gathering Of The Deplorables, otherwise known as the Conservative Political Action Conference, is here. Now the thing is we could have spent literally the entire edition talking about how batshit crazy conservatives are. There was Ted Cruz and there was Josh Hawley, and there was Trump, and there was just an endless parade of psychos and crazy people. But this picture I feel perfectly sums up the conservative movement and the end of MAGA. Can we show that?:


Link to tweet



I don't think I need to add any commentary to this one, it's a perfect metaphor for the remnants of the Trump administration at this point, isn't it? But what we got to talk about is the shape of the stage at CPAC. That was a very interesting topic of discussion.






Wait, wait, wait, wait, wait, wait, wait, wait, wait. Wait. You're blaming the design of the stage on cancel culture extremists? That's rich! I don't want to point fingers but a Nazi symbol is a Nazi symbol, am I right about that? But what does the hosting venue – Hyatt Hotels think about this? Are they happy or sad that they hosted a gathering of white supremacists and Neo Nazis? Which is exactly on brand for the modern conservative movement!






Yeah seriously where are those guys when you need them? And I completely say this with all seriousness: Nazis can go fuck themselves. And the fact that the CPAC stage resembled a symbol from Hitler's SS is appalling. But let's move on to the main events shall we? There was Ted Cruz who was every bit as deplorable as you might expect.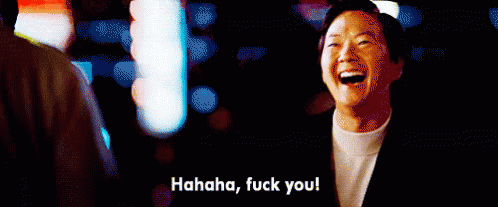 Yeah sorry Ted Trump is going away – we've had a collective ass full of him. And if Kimberly Guilfoyle's entrance was anything to scoff at, they're going out in a blaze of glory:


Link to tweet



Yeah what the fuck was that??? And Ted you don't get to walk away from what happened in Texas with a snappy one liner. Seriously… fuck you! But if there's one takeaway from CPAC 2021 it's that the conservative movement is only going to devolve into something more sinister if we let it.







[div style="padding: 20px; background-color: #ffffff; border-radius: 10px; box-shadow: 0px 2px 4px 1px #aaa;"][div style="font-family: arial, helvetica; font-weight: bold; border-bottom: 1px dotted #999; padding-bottom: 8px;"]
[font size="8"]Donald Trump

[br] [/font] [br]

You know it's so nice not having to dedicate brain cells to the word diarrhea that comes out of the mouth of our now FORMER president Donald J. Trump isn't it? Well unfortunately we had to this weekend because he was the headline speaker at CPAC. And as we predicted the word vomit that comes out of his head was extremely predictable. But here's the thing – what is to make of the now former president? Is he just becoming a parody of what he once was? Or is he an emerging threat to American democracy as we know it? Or is he literally just a golden calf to anyone that's to the right of the KKK? I mean he's Trump The Golden Calf! But this is crazy that the CPAC has become a loyalty test to the darkest corners of the Trump cult.






Yeah Trump can't even get 90% of the voters at CPAC! They were split down the middle, and this is after a convention that saw speeches from the most deranged, hard right members of the cult like Ted Cruz and Josh Hawley. But let's go through some of the zanier quotes from the speech. Yeah I didn't watch it, so I'll let someone else do the talking. And no, I don't want Trump to do the talking either.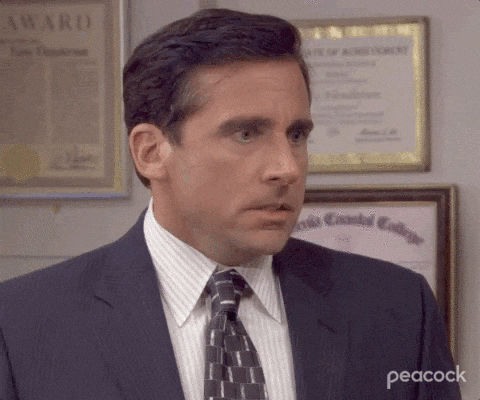 Yeah I kind of feel like Michael Scott when he saw Toby back at Dunder Mifflin after several months – like a bad weed that you keep having to spray weed killers on in order to get rid of, and it still grows back! But like any other boss, Trump has his own shit list of employees that he would like to get rid of if he had an opportunity to do so. Which would replace them with those who are the most loyal to his cause, and after 5 years, we're still unclear of what that cause is.






And here's something you're really not going to like. While we're all moving on from the nightmare that was the 2020 election and Trump's super spreader MAGA rallies, there's one thing that is perfectly clear about this. At least even the most die-hard cults, like Charles Manson's Helter Skelter cult, die out after they're found out that they are frauds. It turns out that the MAGA cult may be the next victim of a long line of cults, and we couldn't be happier about that!






[div style="padding: 20px; background-color: #ffffff; border-radius: 10px; box-shadow: 0px 2px 4px 1px #aaa;"][div style="font-family: arial, helvetica; font-weight: bold; border-bottom: 1px dotted #999; padding-bottom: 8px;"]
[font size="8"]Marjorie Taylor Greene

[br] [/font] [br]

We need some music for this one!



Yeah let me tell you about the birds and the bees. And Marjorie Taylor Greene. There's two things we know about Georgia's Marjorie Taylor Greene (Q – Batshit). The first is that her tenure in Congress is most likely going to be short lived. The second thing is that at some point in the next year and a half, Rep. Greene will get in a fist fight with another member of Congress. While we can't guarantee that, we can guarantee that Greene has caused quite the shit show in the last few weeks and isn't done yet. This week Greene took her fight to the transgender community and specifically attacked and intimidated Rep. Newman (D-IL), who has a transgender daughter. Yeah this woman is an incredibly vile piece of shit. And it seems the more we're offended by her, the more it drives her. Which makes her a psychopath.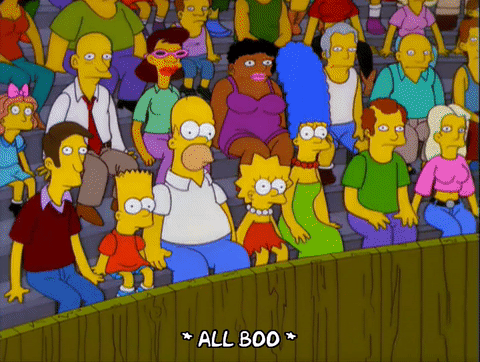 Man I wish we had an audience right now because this woman deserves all the booing and shaming that you can muster up. Seriously – calling Marjorie Taylor Greene a piece of shit, is an insult to actual pieces of shit. Because actual shit has useful purposes, like being turned into manure. This woman on the other hand does not. This woman is a colossal scumbag through and through. And like I said I would not be surprised to see her in an actual brawl on Capitol Hill sometime soon.





By the way in case you're wondering what actual trans people think of Greene, well, their opinion is not at all favorable. And this woman isn't going away no matter how hard we would like to thwack her into the sun. But this woman is fueled by a diet of hate and conspiracy theories, and our animosity towards
her is only making her stronger. So how does someone this full of hate and egomaniacism sleep during the night? Well it's going to be hard to tell.






Oh but you see? With Greene, the cruelty is the point! This woman has a media diet consisting of Alex Jones and social media fueled paranoid conspiracy theories that are getting increasingly amplified each and every day. Now here's where it's going to get even uglier. While embassies around the world are showing increasing acceptance of gay and trans rights, Marjorie Greene wants the exact opposite. Thank god the Dems retain control of the House right now. So Marjorie has a problem with the Pride flags, but no problem with the MAGA flag? I'm shocked, shocked I tell you!







[div style="padding: 20px; background-color: #ffffff; border-radius: 10px; box-shadow: 0px 2px 4px 1px #aaa;"][div style="font-family: arial, helvetica; font-weight: bold; border-bottom: 1px dotted #999; padding-bottom: 8px;"]
[font size="8"]The Andrew Cuomo Scandal


[br] [/font] [br]

I was having a debate with my staff on how to approach this one. Because I know the name of this show is "Top 10 Conservative Idiots" and we are about to talk about the plot to take down New York governor Andrew Cuomo. Who currently is up to his ass in scandal. And we try to be fair here. But the simple fact of the matter is that Cuomo is about to get the Al Franken treatment (see: Top 10 #3-26. Remember that guy? Well this is that scandal but with an added dose of an unrelated COVID scandal! Yeah holy shit is right, and we haven't even got to Holy Shit yet this week. But here's what we know so far – it is a coordinated attack to take down one of the most powerful governors in the country and here's how it is going so far, and it's not pretty.






Yeah you can say that again! So yeah the news here is not good. And it's only about to get worse for Gov. Cuomo. So now the debate rages – does Gov Cuomo resign or does he keep fighting against these accusations? Of course without proof, we have to assume that he's somewhat guilty but in order for him to be innocent, we need concrete, actual proof of this. And no, we don't need a bad court thingy just yet, there has to be a trial first!






Yeah so there's that to deal with too. I mean this whole thing is going to get worse before it gets better and that's if it gets better. And oh yeah I'm watching you too, Sean Hannity. If you're going to accuse the media of being mobsters, and the thing is the "media mob" didn't take down Brett Kavanaugh – he did that to himself. And he's still in power! But just like Brett Kavanaugh, Andrew Cuomo could be the victim of his own demise. Watch the conservative blogosphere, it's gonna get ugly very fast.







[div style="padding: 20px; background-color: #ffffff; border-radius: 10px; box-shadow: 0px 2px 4px 1px #aaa;"][div style="font-family: arial, helvetica; font-weight: bold; border-bottom: 1px dotted #999; padding-bottom: 8px;"]
[font size="8"]Top 10 Investigates: Social Media Deplatforming

[br] [/font] [br]

It's time to investigate beyond the headlines! This is Top 10 Investigates!



The topics of "cancel culture" and "social media deplatforming" were all the rage this weekend at the Conservative Political Action Conference, or CPAC. After four years of having a president who thrived as a social media troll, it's no wonder that conservatives are living in constant fear of saying or doing the wrong thing on social media. Because the conservative agenda deals with racism and sexism and it's becoming increasingly clear that they want to do something to be able to voice their controversial opinions publicly without fear of consequences. In fact when conservatives get banned from social media, they go and seek out alternatives. This led to the creation of alternate media sites like Parler, Gab, and Telegram, where the policies towards speech are "anything goes".





Yes think of the alternate reality social media sites like the refuge of the damned. These people clearly don't care about what others think of them, and it shows. But conservatives are getting increasingly fearful of what the visible social media companies like Facebook, Youtube, and Instagram will do to them if they're caught doing something that violates the platform's terms of service, even though they do this daily.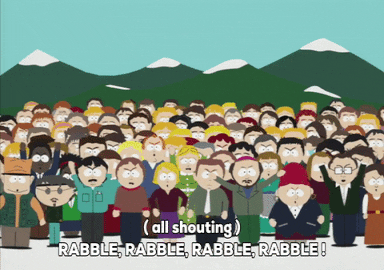 Now this brings about a really tricky area of banning people from social media. Does this make things better or worse? There's arguments that could be made for both sides. In fact one side is saying that it is making things better, but the other side is saying that it is making it worse. Stamping out trolls is more of a science than an art. You can ban them from the spotlight, but they aren't going away. And it is driving them completely crazy.






Yes probably. In fact you can deplatform users and they will regroup elsewhere. But you can't get rid of the trolls altogether, or can you? Because they will start their own platforms. What happens when the entire platform gets deplatformed? Well for that we look to Parler, which recently got banned from both the Apple App Store and the Google Play Store because there were users on this service threatening to murder elected officials. Yes, people. Trolling on social media can only get you so far then the death threats happen. It's an inevitable way of life in the 21st century – life, death, taxes, and the social media death threat. If you get deplatformed for this, don't say we didn't warn you.






That's it this week for Top 10 Investigates. Good day.





[div style="padding: 20px; background-color: #ffffff; border-radius: 10px; box-shadow: 0px 2px 4px 1px #aaa;"][div style="font-family: arial, helvetica; font-weight: bold; border-bottom: 1px dotted #999; padding-bottom: 8px;"]
[font size="8"]Holy Shit

[br] [/font] [br]

Gather around my fair brothers and sisters! It's time to take a seat in the virtual pew make an online donation in the LAWRD's virtual collection plate, for the Holy Church Of The Top 10 has convened and it's time to remind you that the holiest among us are the most full of:




My fair virtual congregation! You know it's not all fun and games here at the Holy Church Of The Top 10, we occasionally do have serious stuff to talk about. Because America's Christian right has been replaced with a dangerous and scary cult that is out for blood and revenge based on… reasons. Now that President Joe Biden has been with us for over a month and he is putting into place some sweeping protections for our LGBT brothers and sisters, the Christian right is hopping mad! In fact they are currently waging a war for equality! And this is something that does not sit well with us. They don't abide by the church or to JAYSUS! Instead they abide by all that is dark and EVIL in society!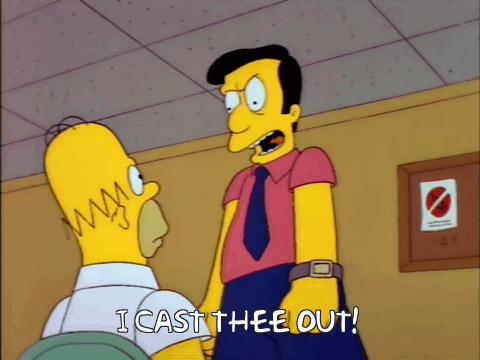 Religion for me, but none for thee! That's the way the Christian fascists in the right do things and it's not pretty. In fact it's pretty ugly and that's not what GAWD or JAYSUS would want now, is it? But that said since Biden cannot find religious allies among those in the US because they support the unholy, ungodly Dark One, he must seek answers elsewhere. Like for instance turning to Pope Francis, of which he shares a close alliance with!






So let's get this straight. The religious right want to continue to more to associate themselves with the most unholy, ungodly, disgusting excuse for a human being imaginable. A man who is so abhorrent that I do not allow his name to be spoken in my church! But an actual man of GAWD? He is cast aside because that's not what the cult wants! What does the cult want? Now see GAWD forbid that anyone else have a different opinion or orientation that they do!






Now see? You got two independent thought alarms there! The religious right are coming for the marriage decisions whether we want them to or not! So in case you're wondering what the religious right's radical agenda is when it comes to the GAWD given rights of our LGBT brothers and sisters, well, it's the exact opposite of what JAYSUS wants and believe me it's not good. First they came for the gay community… As the old saying goes!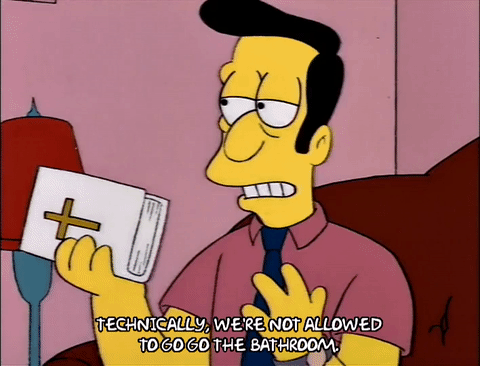 No we're allowed to do that, Reverend. So that's the evil agenda that the religious right is pursuing and they are not on the side of GAWD! Mass has ended, may you go in peace! That is it this week for:





[div style="padding: 20px; background-color: #ffffff; border-radius: 10px; box-shadow: 0px 2px 4px 1px #aaa;"][div style="font-family: arial, helvetica; font-weight: bold; border-bottom: 1px dotted #999; padding-bottom: 8px;"]
[font size="8"]Beating A Dead Horse: Mr. Potato Head

[br] [/font] [br]




By now you're probably sick and tired of hearing about "cancel culture". Well guess what? We're going to talk about it again! Because social conservatives seem hell bent on driving this talking point into the ground, which is what they do. Which is also why this segment exists. Well this week they're upset about not one, but two things being "canceled". Look, we get it. Nobody wants to be derived of having a voice, and this shit is getting to be completely ridiculous. But imagine flipping through the channels to find that Fox News has effectively canceled the doll formerly known as Mr. Potato Head, and for a completely ridiculous reason at that. And really it's the conservatives that are doing the canceling!






Now come on! I mean in all seriousness, has Mr. Potato Head ever been anatomically correct? I mean seriously unless you're actually checking the doll for a penis, and who hasn't, then any outrage you have over this decision is completely null and void. Here's where the conservative outrage comes in. They pick the pettiest and weirdest battles to fight don't they? If you tuned into Fox News at all the last week, this is what you got.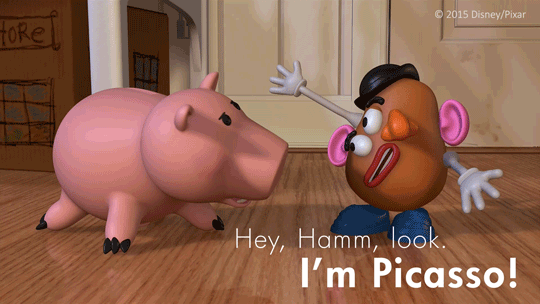 Oh come on! Of course it's a distraction! Did you really think we'd see it any other way? If you're keeping score at home – they are looking the other way on the Texas climate change disaster that happened last week. But Mr. Potato Head losing the "Mr."? That's the outrage to end all outrages and… sigh… that's why we can't have nice things. But they're angry! And oh man are they angry!





So why are conservatives outraged at this? I mean it's not like we've had a killer virus, or a deranged, bloodthirsty cult storm the Capitol, or a catastrophic climate change disaster any time in the last couple of months. But no let's be outraged that they removed the gender from a toy that really has no gender, and turn the outrage way past 11! I mean come on, Fox! Are you telling me you're going to look for the penis on a Ken doll? And let's be honest – if you answer yes to that question, you should probably be put on a sex offender watch list. But sadly conservatives were outraged enough that Hasbro is going to walk back on its' claims somewhat.









[div style="padding: 20px; background-color: #ffffff; border-radius: 10px; box-shadow: 0px 2px 4px 1px #aaa;"][div style="font-family: arial, helvetica; font-weight: bold; border-bottom: 1px dotted #999; padding-bottom: 8px;"]
[font size="8"]Conspiracy Corner

[br] [/font] [br]




Welcome back to our segment that attempts to explain the unexplainable, Conspiracy Corner! We are coming to you live from our underground bunker deep in the heart of the New Mexico badlands – undisclosed location of course. Just know that it is in New Mexico. And I say "attempt" because there's no making sense of the Alex Joneses and the Mark Taylors of the world. So there are times when you just have to smile and nod at the ridiculous shit that they say and say "what the fuck". This week we're taking a look at a conspiracy being peddled by anti-vaccination crusaders about a microchip being implanted in you when you go to receive the COVID-19 vaccine. And I'm here to tell you this – you are wrong. Just let me adjust my trusty tin foil hat here for maximum government interference to tell you exactly why!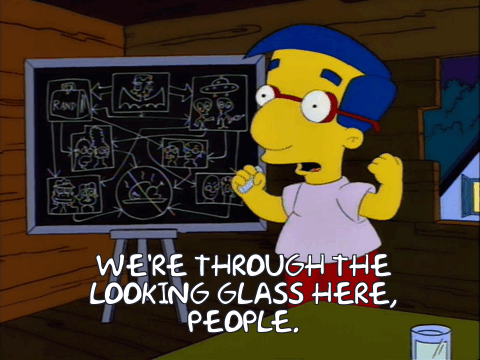 Of course we are, Milhouse! But that's neither here nor there. But there's plenty of things out there concerning the vaccine that would leave you to believe some insane bullshit. And there really is some insanity floating out there, folks. But the thing you have to remember is that Facebook is a place where disinformation and unchecked claims run rampant and it can be difficult to separate truth from fiction, but Facebook has a solution for that.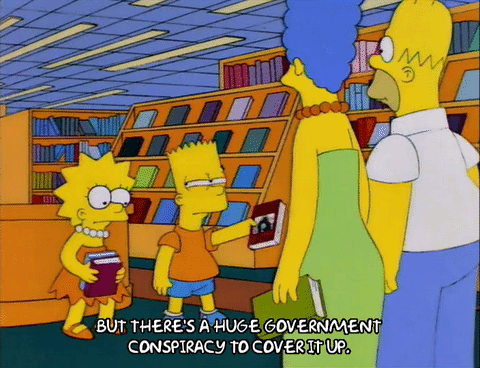 Mmmmmmmmm…. Not really. But even the WHO themselves traveled to China with the idea of putting behind the ridiculous myth that the virus originated in a lab and the outbreak was the result of a careless worker. So why are there so many conspiracy theories out there? The answer is insane, and it's insane that the WHO had to spend so much time, money, and resources into putting an end to this ridiculous myth!






Not really, you're among fellow conspiracy theorists, Bart. But then again the people who are watching the watchers are now denying that the watchers exist. That's right – Q Anon, you know them as the protectors of the children from the child molesters of the world! While Facebook may be cracking down on Q related groups and misinformation, they still haven't cracked the code. Hell I'm sure even the Q Anon idiots have cracked the code yet, it's the Da Vinci Code for idiots! And they're largely responsible for about 95% of the misinformation out there! And come on, who needs microchips when we have cell phones?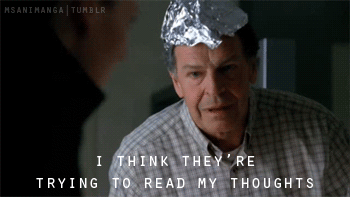 [div style="padding: 20px; background-color: #ffffff; border-radius: 10px; box-shadow: 0px 2px 4px 1px #aaa;"][div style="font-family: arial, helvetica; font-weight: bold; border-bottom: 1px dotted #999; padding-bottom: 8px;"]
[font size="8"]I Need A Drink

[br] [/font] [br]

Hey everyone I don't know about you but I could really use a drink!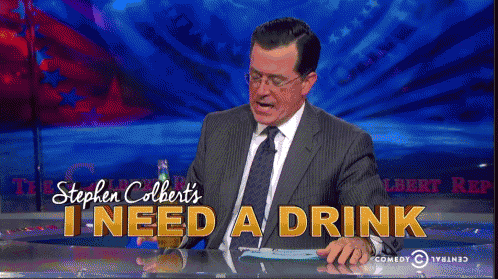 So you know the idea behind this is that we have some drinks and while we're drinking we talk about literally anything in the news as long as it doesn't relate to politics. Because there's a lot of dark shit out there. Even coming from this blank blue void in the back room of a Burbank Comedy Club, drinking is still fun, damn it! This week we have to talk about a really crazy thing that happened involving legendary metal band Metallica. No, it doesn't involve them robbing from the poor and giving to the rich. So tell me, virtual bartender, what goes well with a story about Metallica? Metallica beer? Made by Stone in San Diego? OK I'll take an extra large glass of that please! So this week Metallica became victims of their own copyright claims. Remember Napster? Think of that but worse, and it seems while we all can't wait to get back to having live events, your favorite livestream event may be in jeopardy!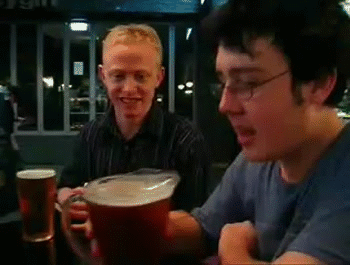 Yeah so that happened! Metallica got hit with a taste of their own medicine. You remember the whole Napster incident right? At least you do if you were born before 2001. And it wasn't just Twitch that got hit with DMCA claims either! Another Metallica live stream got hit with a similar claim and the hilarious part about this? They replaced Metallica's signature classic "For Whom The Bell Tolls" with real, actual bells! So keep this in mind the next time you buy a ticket for that virtual event!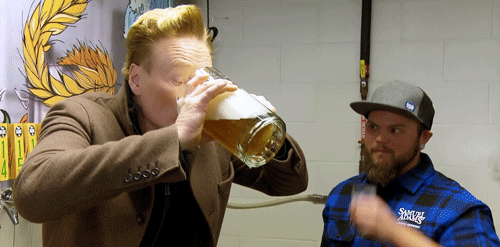 Now here's the thing – I am not a copyright attorney. But if I am reading these articles correctly, it could spell doom for certain music streaming platforms and certain games if these claims went any further in court than just a slap on the wrist. Blizzard is obviously very paranoid about selling and licensing this game for obvious reasons, and we don't blame them one bit. As long as it doesn't interfere with Diablo 4, we're good!






Thanks I needed that! And come on! You can't have a game called "Rock N Roll Racing" without some actual rock n roll! That would be like having a place called "Sal's Famous Beer Bar" and then not selling any actual beer! But that said these are some very tricky waters to navigate and we suspect things will get worse before they get better. But that said, there are people who are attempting to find work arounds for Twitch's ultra-strict policies.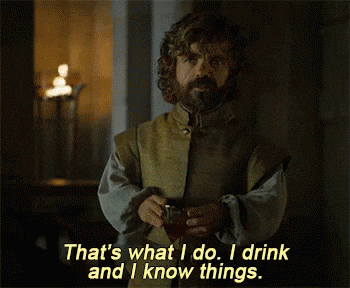 [div style="padding: 20px; background-color: #ffffff; border-radius: 10px; box-shadow: 0px 2px 4px 1px #aaa;"][div style="font-family: arial, helvetica; font-weight: bold; border-bottom: 1px dotted #999; padding-bottom: 8px;"]
[font size="8"]Stupidest State 2021 Selection Sunday

[br] [/font] [br]

16 states will enter, and only one state will become the new Top 10 Conservative Idiots Stupidest State!




Welcome welcome welcome! We are back for an unprecedented 5th year in a row! Last year our season nearly got canceled because of the COVID-19 pandemic. But now this year we're in a place to better manage the tournament. Because the circumstances have changed, normally we would go to venues all over the country. But because we're being advised against that, we're consolidating everything into a bubble in Phoenix this year! Why Arizona? Because they're one of the few places that is still allowing live crowds! That said, let's do this thing!

[font size="6"]Statement From The Commissioner [/font]

Welcome, welcome, welcome!!! As the official commissioner of the NFFSA, it is my honor and privilege to welcome this year's squad to the tournament! Last year we faced an extraordinary challenge and circumstance, and I want to thank the teams, their staff, and the NFFSA staff for their unrelenting support in carrying out this year's games. Also, congratulations again to last year's winner Florida, I hope that they are still enjoying that victory. This year we've got some red hot newcomers and some conference changes! Who will come out on top this year? Only time will tell! But our COVID bubble in Phoenix will make things extra exciting. Now to explain the rules, just like last year, this year will feature two matchups in round 1, then one matchup in round 2, then the Final Four, then the NFFSA championship! For Selection Sunday, we will also be providing you with the states, stats, odds, and info that you can use to fill out your brackets! Also new this year – follow the Top 10 Twitter feed for some Bracketology style info on your states! Now let's do this thing!

[font size="6"]The Batshit Conference [/font]



The Batshit Conference is the oldest and most distinctive conference in the entire NFFSA with 22 states stretching over a good majority of the country. Diversity is the strength to this division, as is complete and utter batshit craziness. These people are not only crazy, they elect crazy. Batshit Conference winners often assert a distinct method of being unable to tell fiction from reality, and the farther out your conspiracy theories are, the better. It's not enough that they believe in Bigfoot, aliens, and the Loch Ness Monster, these people believe in Pizzagate, Q Anon, and everything else that makes crazy go even crazier! The Batshit Conference: Still Crazy Since 1859!

1. Georgia: Now you might be thinking "Hey wait a minute, Georgia became a blue state in 2020!". We are here to tell you you're wrong! You can take Georgia out of the red, but you can't take the red out of Georgia! This is the state that gave us batshit Q Anon congress critter Marjorie Taylor Greene, and is toughening laws to make it easier for conservatives to vote and harder for everyone who doesn't have an R next to their name!
Smoking Gun: Marjorie Taylor Greene (R-Batshit) became the quickest congress woman stripped from committees because of her beliefs in far right racist conspiracy theories!
Odds: 2:1 Georgia didn't make the #1 seed for any reason, they had a strong regular season and are looking to win this whole thing!

2. Kentucky: One of the perennial favorites of the tournament has yet to win a title, but that doesn't mean that they couldn't win it all this year! The state that has given us our favorite punching bag, Senate Minority Leader Mitch McConnell also gave us Rand Paul! They are currently fighting a recall against governor Andy Beshear, which, as far as we know, has nothing to do with COVID.
Smoking Gun: Like the rest of us, Kentucky is sick of lockdowns and restrictions, but they're actually considering limiting the governor's powers on imposing more!
Odds: 5:1 Kentucky had a strong showing in the regular season, but a series of injuries have threatened to derail one of the best franchises in the league. They could go far, or not.

3. South Dakota: A newcomer to the tournament, the Mount Rushmore State had a strong showing last year, hosting a super spreader motorcycle rally at Sturgis in the middle of the worst pandemic in the last 100 years. On top that, governor Kristi Noem is taking one of the most lax approaches to the entire pandemic with an "anything goes" policy. South Dakota has an entire state population less than that of the city of Miami, but they have plenty of representation in Congress with some crazy representatives and senators!
Smoking Gun: At the height of the MAGA movement, the Trump administration met with South Dakota officials to add Trump's bust to the historic monument.
Odds: 7:1 We were shocked by this team's strong showing in the regular season. They could pull off some major upsets if capable.

4. Michigan: Now wait, you might be thinking that Michigan is a blue state! Well, you're wrong – they're mostly blue, but they have a dark red underbelly. The Wolverine State had a strong showing in the regular season with some stunning upsets and some of the craziest news in the entire country – most of which spawned the alt right protest movement called "The Boogaloo Bois" and Governor Whitmer becoming the target of hardcore Trump fans.
Smoking Gun: Last August, there was a bizarre plot to kidnap governor Whitman, which involved a bunch of alt right terrorists and a PT Cruiser. Yeah that happened!
Odds: 10:1 They are a long shot to win but could pull off some massive upsets if true.

[font size="6"]The Fiscal Irresponsibility Conference [/font]



Excessive greed is the name of the game in the Fiscal Irresponsibility Conference. It's not enough that you have one yacht, your entire family has their own fleet of yachts! Yacht rock is for chumps. You can afford to have the real Pablo Cruise play your next boat party! And who needs frequent flyer miles? You've got your own fleet of private jets and selecting the right one for the occasion is a first world problem known only to you and your other billionaire buddies! And millionaires, really, who needs them at all? These people are billionaires and trillionaires! Well maybe not trillionaires, but these people have more money than you'll ever see in a lifetime. While you're drudging through an Amazon warehouse that's visible from space on your third shift, your boss just bought the next 5 Amazon warehouses and will soon employ half the state! You will bow down to your corporate masters and like it, you worthless peasants! The Fiscal Irresponsibility Conference: Your misery is our pleasure since 1952!

1. Kansas The perennial favorites of the Fiscal Irresponsibility Conference have been going strong in the last 5 years. Fraud and billionaire insanity is rampant in Kansas. Kansas is the home to Koch Industries, which recently saw the death of one of the Kochs, and that's concrete proof that you can't take it with you! But in addition to the greed, Kansas is rife with insanity and one of the first states to completely lift restrictions all in the name of money!
Smoking Gun: Kansas shut down their unemployment system to deal with rampant, incriminating fraud in the offices!
Odds: 5:1 Kansas is usually the perennial favorite to win this conference, but they had a lot of injuries in the regular season. Expect if they win for them to go far.

2. Wyoming Wyoming is a newcomer to the Fiscal Irresponsibility Conference, but they have had some strong showings this year. In fact so much that your favorite celebrities and business tycoons are leaving Silicon Valley and Hollywood for Jackson Hole. The fresh air, low population, and lack of regulations means you can own plenty of land and not be bothered by the neighbors! It does a mind and wallet good!
Smoking Gun: The state is so broke because of the lack of taxes that they're considering a whopping $100 million cut to education. That's gonna leave a mark!
Odds 7:1 : Clear underdogs in the tournament, they could turn out to be a Cinderella story if they beat the reigning champs.

3. Nevada: The casino and gambling industry took a nose dive when COVID-19 hit as the once bustling Vegas strip became a virtual ghost town almost literally overnight. While many of Vegas' most prominent institutions, like MGM and Caesar's, are now finding new homes online, Vegas is looking to rebuild their tourism industry. As long as you don't count the socially distanced homeless people sleeping in the casino parking lots.
Smoking Gun: The cancellation of Reno's famed Burning Man festival cost the state a whopping $3 billion in much needed tourist revenue.
Odds: 7:1 The Silver State has a lot of competition in this category but they got hot at the right time so expect them to go far.

4. Iowa: The Hawkeye State makes its' long awaited return to the conference championships and they're out looking for revenge! There's lots of farmland in Iowa and with it comes excessive greed and hardcore racism! Yes, the state that gave us Charles Grassley and Steve King has reelected these old racist coots for who knows how many terms they've served? And on the home front things look scarier and more dire than ever, and it really shows.
Smoking Gun: In a half assed attempt to reopen the state to revive the economy, Gov. Reynolds did not consult experts prior to lifting restrictions!
Odds: 7:1 – very evenly matched in this conference, they are looking to make a big splash in this year's tournament!

[font size="6"]The Gun Nut Conference [/font]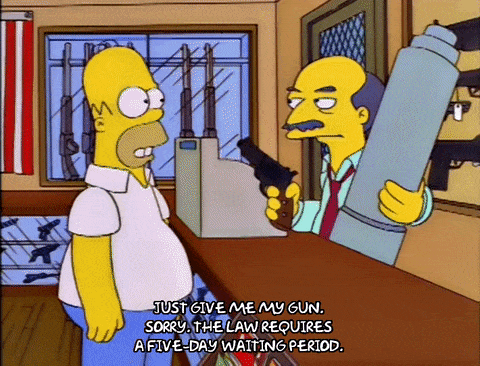 If you've got an itchy trigger finger, a bullet-proof vest, and a massive safe full of the latest in fully automatic and semi-automatic protection, then this is the conference for you! You carry your guns in your belt, your sleeve, and your ankle holster, because you never know when you can't be too quick on the quick draw! It's the conference where the debate between concealed carry and open carry is considered a contact sport! The cops will pull you over and ask for your driver's license and your NRA membership. Waiting periods are for chumps! You want your guns and you want them now, and it doesn't matter who you have to stomp on! Why not take your gun to Chili's? You're a raging maniac and you've deserved that write. There's no amount of firepower that will satisfy you, you want all the guns and all the ammo! The Gun Nut Conference: Shooting first and asking questions later since 1896!

1. Florida: What is there to say about the Sunshine State that hasn't already been said? The state once referred to as "America's Wang" by Homer Simpson, is the home to Miami, which is where Trump lives now, and Orlando, which recently hosted CPAC. Florida loves them some guns, they have one of the highest capita of gun owners in the country, and they're not afraid to use them! And in Florida you're allowed to carry your guns everywhere.
Smoking Gun: Florida is proposing a law that would allow open carry of guns in churches! What could go wrong there?
Odds: 2:1 Last year's champions are going to give any competitors a run for their money – provided that Florida Man doesn't screw up first!

2. Texas: Our 2019 reigning champion loves them some guns and they are looking to make a comeback after getting trounced by last year's reigning champion Florida. They say everything's bigger in Texas – the guns, the spectacles, the COVID cases, and even the people! But big guns aren't the only thing Texas has going for it! In fact they also harbor some old timey apocalyptic end of the world fantasy religion! Carrying out the apocalypse and doing it large, that's the Texas way!
Smoking Gun: Texas' complete lack of environmental restrictions meant the state suffered one of its' worst climate change disasters in history!
Odds: 2:1 The odds on favorite to win this year's conference and even the odds on favorite to win the Layover League, expect them to go far!

3. Idaho The Gem State switched back to the Gun Nut Conference after bowing out early last year, but they're not giving up! Last year their gun credentials are strong! Idaho bought more guns than anyone else in the entire country, and this is during a raging pandemic! And rural Idaho (read every city in the state not named Boise) is packing some serious heat, and is a hotbed for NRA membership and you can bet that your neighbors are carrying!
Smoking Gun: After a record year of school-related shootings, Iowa is looking to pass a law aimed at allowing people to carry guns in school, what could go wrong there?
Odds: 7-1 Iowa had a strong showing at the beginning of the season but then injuries plagued their team. But they are looking to rebuild and go far.

4.Oregon The Badger State is looking to lick its' chops after getting a serious beat down last year and they're not going out quietly. Oregon may be the home to liberal utopia Portland, but Portland has become the battleground city for weekly cage matches between the Proud Boys and Antifa. Outside of Portland isn't much better – the firearm rules all and it's inspired some people to do some extremely crazy things, like take over bird sanctuaries. Oregon packs some serious heat and they're not afraid to use it either!
Smoking Gun: Oregon's GOP proposed a controversial law that would allow individual jurisdictions to decide open carry laws. What could go wrong there?
Odds: 9-1 A very long shot, they've got some strong competition ahead. But if they stay healthy they could shock the pundits.

[font size="6"]The Family Values Conference [/font]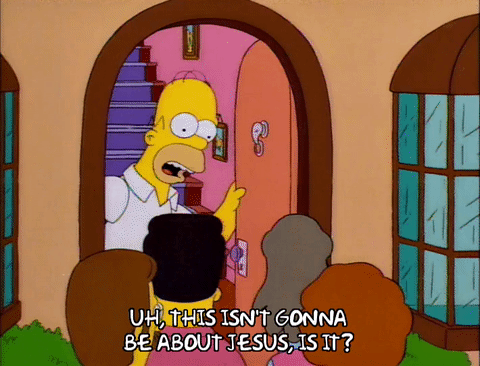 All things are about Jesus in the Family Values Conference! The Bible Belt is proudly worn on your waist, sleeve, and magic underwear in this conference, where something is put in the holy water and it's not the hand of God, either! Who needs the government when your parish is your governor? The lord of all things holy watches over each and every resident in these states, and going to church is the only form of entertainment most have! While you're out committing those sins, you godless heathen, your electors are looking to strip away your rights and give them to the church, making the church the most powerful entity out there. It's the states where the Red Hot Chili Peppers are replaced with Hillsong United on the radio and there's more Chik-Fil-A locations than there are Starbucks. If you're counting down the days until the rapture and wondering which prayer to say before breakfast, then the Family Values Conference is for you! The Family Values Conference: Proudly converting the non-believers since 1896!

1. Indiana The Sooner State got bumped up to the #1 seed this year after an abysmal showing last year. The state that gave us our now former Vice President, Mike Pence, also gave us Trump Supreme Court justice Amy Comey Barrett! And what's fueling Indiana's rise to the top? A super-secret underground Catholic Cult called People Of Praise that originated in South Bend at Notre Dame and came into the spotlight during the nomination!
Smoking Gun: People Of Praise has earned comparisons to an obscure Nazi cult from the 1940s, that can't be good, right?
Odds: 2 – 1 They owned the regular season this year and impressed the judges enough to get bumped to the #1 seed! Expect them to go very far.

2. Ohio: The Buckeye State has some of the largest and oldest congregations in the entire United States of America. The home to The Ohio State University (don't forget the "the", damn it) and Jim Jordan is also the home to some old school fire and brimstone religion. The state is also home to some of the strictest abortion laws in the entire country! And they are going to be a force to be reckoned with in this conference!
Smoking Gun: Ohio's controversial heartbeat law echoes the one recently passed in South Carolina that could deal a serious blow to women's rights.
Odds: 5:1 They had a strong showing in the regular season but got hammered by injuries, playing #1 seed won't help them but they could score a major upset if healthy enough.

3. Mississippi: The Magnolia State has a small but very loyal fanbase that keeps them coming back for more. The state has elected some absolutely crazy leaders in the last 20 years and is currently led by Tate Reeves, a man who is an old school fire and brimstone religious man who believes that Biden's policy regarding trans people is a "social experiment". Mississippi has also proposed numerous religious liberty cases, cementing their Bible belt beliefs!
Smoking Gun: Thanks to Mississippi's religious nuts, they only have one abortion clinic in the entire state – which did not receive any medication in the last year thanks to a SCOTUS ruling.
Odds: 7:1 They are a long shot to win but could shock the conference if they pull off an upset against a 1 or 2 seed.

4. Arkansas Arkansas was one of the original winners of this conference. While they sat out last year due to injuries, they are coming back strong this year! The Natural State is a religious conservative playground with many small towns and many large churches! They're also home to former governor Mike Huckabee. Arkansas also has one of the highest divorce rates in the entire country. The religious nuts in the state also oppose hate crimes bills and embraces old school LGBT restrictions!
Smoking Gun: Arkansas is planning a bill that would allow medical providers to discriminate based on religious reasons!
Odds: 7:1 They had a rocky regular season but could pull off an upset or two if healthy enough.

[font size="4"]The Schedule: [/font]

We're doing things a bit differently this year because of COVID travel restrictions but here we go!




[font size="4"]The Bracket: [/font]

Here's the brackets! Fill them out and post your predictions!




[font size="4"]Next Week: [/font]

We are taking a week off but to kick things off starting on 3/18 it's a battle of the Batshit as #3 South Dakota takes on #4 Michigan, while over in the Family Values conference, #1 Ohio takes on #2 Indiana in a rivalry showdown!




We're going to take a short break next week, we'll be back on 3/18/21 in our new Thursday time slot with a brand new edition and the kickoff of Stupidest State 2021! See you in two weeks!


Credits

Host: Initech
Top 10 Conservative Idiots Recorded At: Flappers Comedy Club, Burbank, CA
Images: All images copyright belongs to respective copyright holders.
Videos: All videos copyright belongs to respective copyright holders
Articles: All article content copyright belongs to respective copyright holders
Writing: Top 10 Writing Department
Graphics: Top 10 Graphics Department
Research: Top 10 Research Department
Lighting & Stage Props: Top 10 Lighting Department
Legal: Top 10 Legal Department
Advertising: Top 10 Advertising Department
HR: Top 10 Human Resources Department
Initech's Wardrobe Provided By: JAB Inc.
Wheel Of Corruption By: Studio 1 Stage Props, Burbank, CA
Management: Initech Productions, CCC Management
Follow The Top 10 On Twitter at: @10Idiots
New! Follow The Holy Church Of The Top 10 On Twitter: @churchoftop10
Questions? Comments? Complaints? Hate mail? E-mail The Top 10 at: [email protected]



Initech Productions: Yes, We Got The Memo


0 replies, 666 views