Wed Feb 24, 2021, 06:00 PM
Top 10 Idiots (385 posts)
Top 10 Conservative Idiots #10-5: Rush Limbaugh Is A Big Fat Idiot Edition


So as we were finalizing last week's edition, just as we were getting ready to go on, we got word that Rush Limbaugh, the original conservative idiot has died. Now rather than title this week's edition something snarky, we decided instead to simply name it after the book that put Al Franken on the political radar: Rush Limbaugh Is A Big Fat Idiot. And boy was he. You know what folks? Death isn't always sad. Rush Limbaugh was a garbage human being. He was a serial womanizer, liar, bully, and an abusive jerk who enabled the serial liars, bullies, and abusive jerks of the world. His divisive rhetoric gave us the most divisive president in American history. If you're a garbage person in life, that doesn't excuse your behavior in death. You can't all of a sudden flip a switch and think he's the greatest person on earth. Ask Michael Jackson how well that went. What? Too soon? You know the irony of this? He succumbed to the very disease he once called a hoax and literally blew smoke in the faces of its' victims.






Yeah that guy is pretty much Rush Limbaugh in a nutshell. And in death he's not done with his work of dividing America. We're more divided than ever. If you want to know just how divisive Limpballs was, then I will be posting some of his greatest hits here. Yeah if you have any barf bags you might want to get them out now, because it's going to get pretty dark pretty quick. And there's plenty more where this came from.






Oh and let's not forget his casual dips into hardcore racism. That isn't being forgotten either, especially as the racists and gun nuts merged into one psychopathic entity, much like a really fucked up ending to Terminator 2. And let's not forget what he said about Michael J. Fox either. A man who was the lead in one of my personal favorite movies of all time, Back To The Future. We're not letting him get away with that one either.





Oh man if we had an audience right now you can bet they would be booing as loudly as possible. That is fucked up! It is so fucked up! And if you want to know what he really thinks about people who have had crippling cancer, well, let's just say that he got what was coming to him. In fact I'm reminded of George Carlin's bit about cigars. Think about this as you see what he said about gay men suffering from AIDS, one of the worst possible ways to go. Yes, Rush Limbaugh, may you rot in peace.



https://ca-times.brightspotcdn.com/dims4/default/e25ad02/2147483647/strip/true/crop/1992x1308+0+0/resize/840x552!/quality/90/?url=https%3A%2F%2Fcalifornia-times-brightspot.s3.amazonaws.com%2F49%2Fcb%2F6806955b474da76a9af4fc598b31%2Fobit-rush-limbaugh-59904.jpg




[div style="padding: 20px; background-color: #ffffff; border-radius: 10px; box-shadow: 0px 2px 4px 1px #aaa;"][div style="font-family: arial, helvetica; font-weight: bold; border-bottom: 1px dotted #999; padding-bottom: 8px;"]
[font size="8"]Texas Weather Crisis


[br] [/font] [br]

Our policy here at the Top 10 Conservative Idiots is that we try to encourage you to know that elections have consequences. And that doesn't matter if it's at the state, local, national level. When you vote, leave no box unchecked. Now you might be asking what does this have to do with the Texas climate change disaster last week? Well, I answer you this: it has to do a whole fucking lot with what happened in Texas last week. If you elect disastrous politicians, you're going to find your self at the hands of an unthinkable disaster. It's that fucking simple! And don't worry Ted Cruz, we're not letting you get away with this. We're saving that for the next entry! But really this is a colossal fuck up of epic proportions and no one is spared in this. No one!






Holy shit! Let's think about this for a minute – try de-icing a fucking airplane when there's no de-icing equipment available anywhere in the state! Not only that, the elected officials dismissed climate change and thought it was a joke. And if you think I'm joking about this, if you want to see the cruelty of Gov. Abbott in action, just check out Idiots # 7-3 when he cared more about Chik Fil A getting banned from San Antonio Airport, or Idiots #4-19 when he suggested that schools have too many exits to allow mass shooters to enter. That's the kind of conservative idiot we're dealing with here!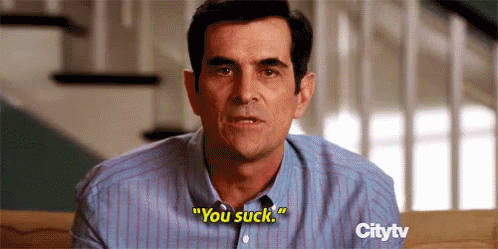 That's right! I know there's no audience right now but I can hear you booing through the power of telepathy! Greg Abbott might easily be the straight winner for the worst governor in America – by, and this is what we in the show business call – a long shot. He had the audacity to blame windmills for the reason the power went out! Taking a page from Trump are we? Yeah remember when he said windmills give you cancer? I do! Oh and here's the kind of politician Texas elects. Rather than face this disaster head on, this guy decided to flee and leave his constituents to fend for themselves! Oh 2021, and I thought you were going to be a much better year.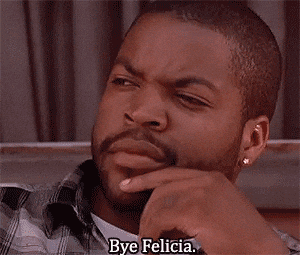 [div style="padding: 20px; background-color: #ffffff; border-radius: 10px; box-shadow: 0px 2px 4px 1px #aaa;"][div style="font-family: arial, helvetica; font-weight: bold; border-bottom: 1px dotted #999; padding-bottom: 8px;"]
[font size="8"]Ted Cruz

[br] [/font] [br]

Where's my guitar at? Gather around kids, and let me tell you the tale of the Senator who decided to flee! That's about the extent of my guitar playing and songwriting abilities. Teddy, Teddy, Teddy, Teddy, what are we going to do with you? It's not just that your state fucked up at the state level. Texas is so chock full of such batshit crazy politcians that it fucked up on every single level. But here's what makes this so fucking crazy. It's that Ted Cruz actually fled the border with his family seeking refuge in a place that's much warmer and had power. But the story goes much deeper than that, we haven't even begun yet to scratch the surface on what a colossal fuck up this story has been. And Ted Cruz is really just tanking his career at this point.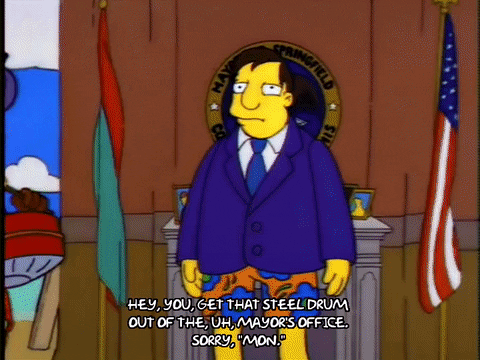 Seriously, Ted Cruz i a real life Mayor Quimby! Hey you get that steel drum out of the senator's office!




That is true! Even worse is that is that Ted Cruz didn't stop there. The man is an absolute monster and he had the audacity to blame his family for this fuck up. That's right – he's the kind of conservative who would literally throw his own kids under the bus if it meant saving his own ass. On top of that we're still in a raging pandemic and we can't travel anywhere. So why is Ted Cruz fleeing town?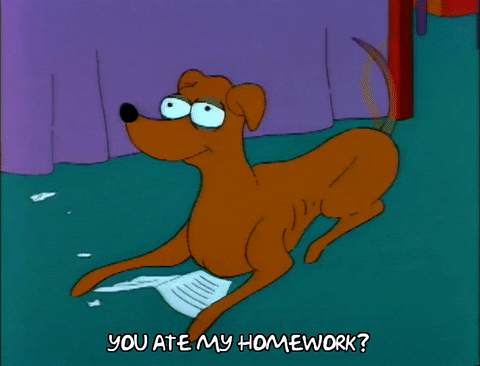 I mean seriously, Ted Cruz is the kind of guy who would have blamed the dog for eating his homework in the 4th grade. Now here's where it gets weird, and you knew it was going to. He not only brought his best friend from college on the trip, he stayed in the Ritz Carlton! That's not the place you go on an emergency trip! That's the kind of place you go when you're relaxing on the beaches during the day and drinking margaritas at night, all while pretending not to be a tourist!





I'd expect that kind of thing from Mayor Quimby! And he's hateable because he's a rich idiot who keeps getting reelected in spite of being a rich idiot! Though you could say the same about Ted Cruz, the man who ate bacon off a machine gun (see: Idiots #1-2). But ask Ted what he thinks about this debacle and he will tell you that it's not me, it's the media's fault! I told you he'd play the persecution card! If you're a conservative all you have to do is cry to Fox News and they'll believe any disgusting spin!







[div style="padding: 20px; background-color: #ffffff; border-radius: 10px; box-shadow: 0px 2px 4px 1px #aaa;"][div style="font-family: arial, helvetica; font-weight: bold; border-bottom: 1px dotted #999; padding-bottom: 8px;"]
[font size="8"]Donald Trump

[br] [/font] [br]

The downfall of Donald J. Trump, aka Loser 45, is the gift that keeps on giving. Back in late December, it was announced that Atlantic City was going to dear down the last remaining beacon of the Trump Mafia's reign in the gambling city – Taj Mahal. The casino had been boarded up and closed down for 7 years, finally meeting its' end this week. The only downside to this story is that I wish that I had been the one to pull the trigger and send that tower into a smoldering rubble. But this week it was revealed that Atlantic City had sent the Trump tower to its' ultimate demise. And that's before the NYSG laid the smack down too. Don't worry we will get to that in a minute!





I'm with that guy by the way! They could have blown up Taj Mahal with Trump inside and no one would miss him other than the MAGAs! Yeah but I'm not touching that with a 10 foot pole. But what is worth touching on (see what I did there?) is the SCOTUS decision on Trump's taxes. Don't worry we are going to keep a huge eye on this subject. It seems now that Trump is a private citizen, he's subject to the same laws as the rest of us are!






Yeah he's definitely boned all right! So exactly what are prosecutors hoping to gain from looking at Trump's tax returns? Well everyone knows that he kept them hidden for 5 years which could reveal some seriously shady business dealings, potential criminals he owes money to, and it could potentially reveal anything incriminating like he profited from the presidency. Well the answer to that is "well fucking duh! It doesn't take a forensic auditor to reveal that information!".






So think of this like a jigsaw puzzle – and one that could potentially incriminate the former president of the United States at that! And don't worry we will keep an eye on this as it develops. As it stands right now, Trump is in some serious deep shit. And he'll probably blame his subsequent arrest and trial on the deep state. But the truth is, he did it. And if he's found guilty, he will be going away for a very long time, so kiss 2024 goodbye! Oh by the way, the answer to the question of if he profited while he was serving as president? The answer to that question is fucking yes of course he did!







[div style="padding: 20px; background-color: #ffffff; border-radius: 10px; box-shadow: 0px 2px 4px 1px #aaa;"][div style="font-family: arial, helvetica; font-weight: bold; border-bottom: 1px dotted #999; padding-bottom: 8px;"]
[font size="8"]Top 10 Investigates: Is Your Mask Fake?

[br] [/font] [br]

It's time to investigate beyond the headlines! This is Top 10 Investigates!



We're nearly one year into the deadly COVID-19 pandemic that has claimed nearly 500,000 American lives. Now nearly everyone is asking the same questions. When will social distancing and mask wearing end for good? When will pandemic protocols end? And the thing is that nobody likes wearing the masks but we have to at the moment. Everyone is preparing for that time. With the advent of the vaccines, we're learning that a black market for vaccines is emerging. Now there's another side to the pandemic that is creating potentially new headaches. Black market masks. That's right – the mask you're wearing on your face to protect you from COVID-19 might be fake. This is a stunningly evil practice and the US just cracked down on the black market for masks.






But the numbers don't stop there, it's absolutely startling how it got this way. In fact the fake masks are stemming to nearly a dozen states now, making it almost impossible for the feds to control. At a time when personal protection equipment (PPE) is as important as clothing or shoes, knowing that you have a mask that meets federal standards is important. But how far does this go?






Oh yes it's real. Fake. Real fake. So how do you identify whether the mask you have is real or fake and what do you do about it? Well there's plenty of ways to determine and whether or not you have a real N95 mask or a fake one. So use caution when you are ordering your masks online and make sure that they meet a few simple requirements. Then you are good to go.





Yes probably. But until the COVID-19 pandemic is over you can never be too careful about having the right protection should you have to leave your house. But just as with the amount of fake products circulating on the internet right now, make no mistake that fake pandemic protection is becoming a real problem. The seizures at the Long Island Port Authority have shown that this could have the potential to be problematic as more people discover that they have purchased fake equipment.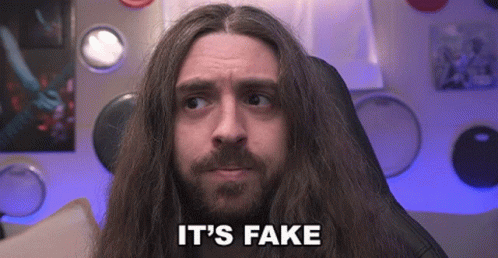 That's it this week for Top 10 Investigates. Good day.





[div style="padding: 20px; background-color: #ffffff; border-radius: 10px; box-shadow: 0px 2px 4px 1px #aaa;"][div style="font-family: arial, helvetica; font-weight: bold; border-bottom: 1px dotted #999; padding-bottom: 8px;"]
[font size="8"]Holy Shit

[br] [/font] [br]

Gather around my fair brothers and sisters! It's time to take a seat in the virtual pew make an online donation in the LAWRD's virtual collection plate, for the Holy Church Of The Top 10 has convened and it's time to remind you that the holiest among us are the most full of:




My fair virtual congregation! It is time that we talk about the violent side of the Bible. See, our Good Book doesn't have the kind of violent imagery that you see in the real Holy Bible. But before I get into that, I really want to talk about this comment that I saw coming from the Fox News channel. Yes, I happen to stumble upon it in my quarters while I was watching the SINS being committed on our regular television. But every once in a while you see something out there that is so stupid, so mind-boggling dumb that you can't help but wonder if this is what JAYSUS would even think! And let's not go over the 9 million ways GAWD struck down vengeance in the Holy Bible, because I could do that standing on my head thank you very much!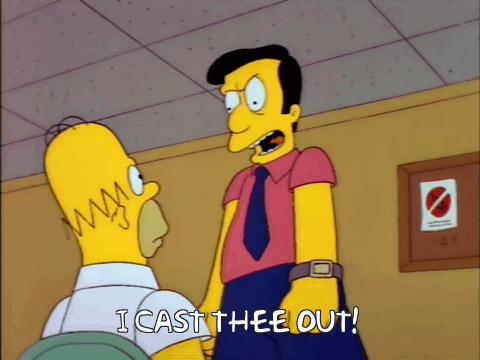 Oh but cancel culture does exist in the Bible! Need I remind you that GAWD canceled out an entire city when he destroyed Sodom? Or what about angels battling angels? That's some old, old, really old school cancel culture! But it's not the Bible that is the threat. It's white Christian nationalism that is the threat and their followers are getting weirder and scarier. Which is why we need to address this this week, because while we make fun, we're really poking the bear here.






Yes, Senator Hawley is a perfect example of what happens when Christian extremists turn violent and you don't want to be on the receiving end of this. And when someone says they want you to live by their values, run and run the other way fast! Because that's not what the GOOD LAWRD JAYSUS would want now, is it? Because his values are not what your values are. But here's the thing – even now that the unholy, ungodly Dark One is gone from power, his crap still remains!






But here's the thing they're not telling you – today's young Christians are proud and more violent than ever. They will make you pray, and that's after shooting first and asking questions later. And while most of our congregations have overwhelmingly supported the unholy, ungodly Dark One – a man who is so disgusting that his name shall not be spoken in my church, real or virtual! But he has turned the pulpit violent, and there's no going back!






And that's all you need isn't it? Well don't expect the violence to die down any time soon because it's going to get ugly. Just sit back, grab some popcorn and watch the show. Mass has ended, may you go in peace! That's it this week for:





[div style="padding: 20px; background-color: #ffffff; border-radius: 10px; box-shadow: 0px 2px 4px 1px #aaa;"][div style="font-family: arial, helvetica; font-weight: bold; border-bottom: 1px dotted #999; padding-bottom: 8px;"]
[font size="8"]Parlerfiles

[br] [/font] [br]




So when the far right gets butthurt by real world social media sites – Twitter, Facebook, Instagram, and YouTube - and retreats to their safe spaces of Parler, Gab, Dlive, and Telegram, that's where we come in! Oh yeah they think they can hide anonymously behind a user name and a teenage girl icon (don't ask me why, it gets more likes) but we're coming for them. There is some seriously batshit crazy stuff coming from the alt right and we're going to find the latest posts and dissect their craziness as we find them. And here's the thing, normally this is a free-floating segment where we usually don't have any news, but this week we actually have a story to start us off with!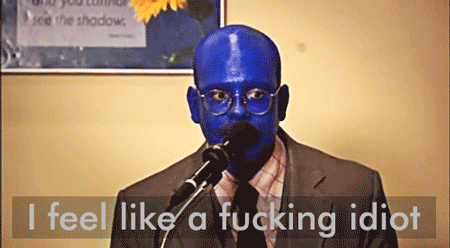 So that said let's go through and dissect some Parler posts. Oh my god these people are batshit fucking crazy. I am particularly drawn to the posts coming from an account called "Clay The…" and it's impossible to tell if this guy is for real, or if he's a troll, or what the drug of choice he might be smoking or inhaling is. But nevertheless, thanks to the Twitter feed called @Patriottakes, there's no shortage of good Clay material.


Link to tweet



What's a demon tag? You know what? Let us know in the comments what you think a demon tag is, because I'm sure it's code for something. Either that or he can't use a keyboard. Then this one makes absolutely no sense.


Link to tweet


NOOOOOOOOOOOOOOOOOOOOO!!! He broke the grammar checker robot! But even Clay has to pay his respects to R4vch Lebrumbgew! Even when I intentionally type something wrong it comes off looking like an airline conformation code. And here's another one – just trying to unravel the mystery of Clay The is stunningly maddening. What does he do? Pull a keyboard cat and start madly typing out the words hoping to form a coherent sentence?


Link to tweet



But then some of these just make absolutely no sense, and I will post them here without comment because these are fucking crazy. Your head will explode Kingsman style if you even dare try to comprehend what Clay is saying. No amount of English majors or 4th grade grammar teachers could ever properly diagram a Clay sentence. I'm calling it now.


Link to tweet
Link to tweet
Link to tweet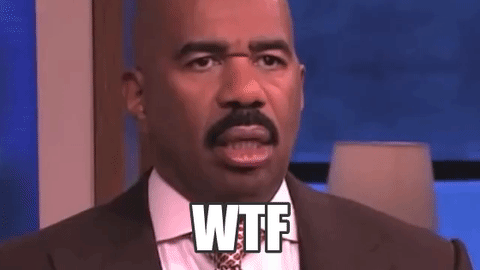 Well at least we'll sleep easier knowing more about Clay's balls! Moving on there's some other batshit crazy stuff being posted on Parler. What's even better right now is the social media circle jerk firing squad right now – Gab users are attacking Parler users, and Parler users are attacking Gab users, so sit back, relax, and grab a bag of popcorn and your favorite beverage and watch the show!


Link to tweet



Here's the thing, if you don't want to be canceled, maybe, I don't know, don't do anything that might get you canceled? I'm just throwing that suggestion out there. And in case you're wondering if they have some good old fashioned hardcore racism, oh yeah they got it!


Link to tweet



And you can also bet our old buddy Alex Jones is flocking to the site, where he's touting the "banned videos" and his precious armored tank:


Link to tweet



But at least this guy is honest!


Link to tweet


And with that it's time to close the files for this week! Don't worry, we hope to get some Gab, Dlive, and Telegram posts soon!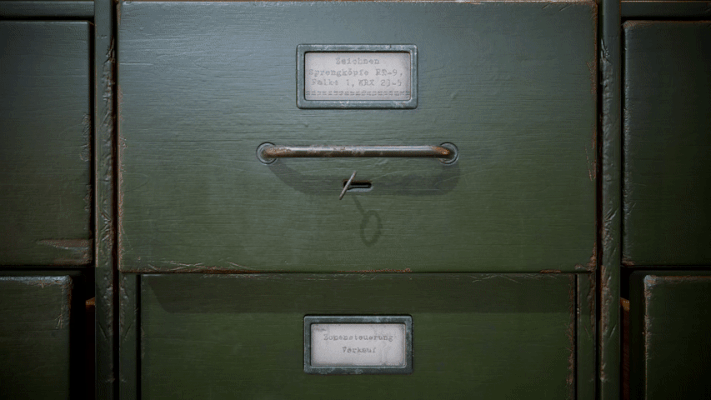 [div style="padding: 20px; background-color: #ffffff; border-radius: 10px; box-shadow: 0px 2px 4px 1px #aaa;"][div style="font-family: arial, helvetica; font-weight: bold; border-bottom: 1px dotted #999; padding-bottom: 8px;"]
[font size="8"]This Fucking Guy: Ali Alexander And Lin Wood

[br] [/font] [br]




Trump always attracts the best people to his cause doesn't he? That's why this week we've got a double feature on This Fucking Guy – in this corner, we have Trump's batshit crazy attorney and hardcore racist Lin Wood! And in this corner, we have the guy who is vying to be Trump's running mate on the 2024 ticket, the guy who is behind those "Stop The Steal" rallies that you might have seen popping up in your neighborhood – Ali Alexander! And here's the thing, guys, if you are conspiring to take down the 2nd most powerful man in the world, maybe, I don't know, don't advertise it on MSNBC beforehand! And hey I always thought they hated MSNBC. Remember all the shit we had to put up with when they called it "MSDNC"? Well anyway guys, you don't dox the doxxers because otherwise you will be on the receiving end of an FBI probe, and trust us, you don't want that!






Yes doxing the doxxers isn't just a crime – it might be considered "light treason". And you know what? Is there any person connected to Trump or the Trump campaign that isn't batshit fucking crazy? Here's how crazy Lin Wood is. He's so crazy that the Georgia State Bar Association is looking to remove him from membership! And I mean come on, this is the state that elected Marjorie Taylor Greene. So you know that Lin Wood doesn't scratch the surface of Georgia crazy!






That's future footage of Trump by the way! As if one brand crazy isn't enough, there's another brand of crazy that Trump attracts. Meet Ali Alexander. He's the organizer of those "Stop The Steal" rallies that have been popping up, probably in your city! Never mind that they have ties to anti-vaxxers and far right militias, and not to mention the usual crop of suspects like Roger Stone and Rudy Guiliani. But if you see a group like this in your neighborhood, you can rest assured they are all over the fucking place!





Oh yeah? Well I'll build my own city with blackjack and hookers! Really, these two goons are made for each other. So if you want to know the kind of person that might attend a rally hosted by Ali Alexander, well they're about the caliber of person you might expect. And don't expect these rallies to go away anytime soon. I've seen the ones in my town dwindle and they'll probably soon cease to exist. It will be one guy dressed in a clown suit with a bunch of Trump flags flying from his back.






So conniving and scheming to build their own places, and getting kicked out of the Bar Association and banned from Twitter. That's Lin Wood and Ali Alexander, this week's:





[div style="padding: 20px; background-color: #ffffff; border-radius: 10px; box-shadow: 0px 2px 4px 1px #aaa;"][div style="font-family: arial, helvetica; font-weight: bold; border-bottom: 1px dotted #999; padding-bottom: 8px;"]
[font size="8"]People Are Dumb

[br] [/font] [br]

Hit it!



Of course you know by now that people are people and people are dumb! And how you define a stupid person in this segment is the same way Dwight Schrute would. Ask yourself "If I were to do something, would an idiot do that thing? And if they would, I don't do that thing". So use this segment as a handy guide for things we shouldn't do. Even in the middle of a still raging pandemic. I want to start with stupid AI bots. Even in the world of super computers, the AI bots are no better than the people who program them. A YouTube algorithm that is designed for checking the trending status of videos actually violated Youtube's own terms of service agreement because… it flagged the video's use of "black" and "white" chess pieces for being racist! Yeah… and people wonder why other people hate "cancel culture".






Yeah I think we've been under Trump too long when our AI bots can't distinguish real conversation from actual hate speech. Moving on… next up, speaking of stupid people and machines, would you really trust your male organ parts to a device that can be locked electronically and hacked by Wifi? Seriously I don't even trust my phone to connect to my car stereo by Bluetooth. You must have balls of… oh wait… what would you call this thing?






That is a good question! Next up on People Are Dumb – we go to the south of the border to Cajeme, Mexico for this one. Now there's nothing funny about someone stabbing someone no matter what the situation is. OK yes I know George Carlin said you can joke about anything. But what makes this dumb is not that the woman stabbed her husband in a fit of jealous rage. But what happens after the fit of psychotic passion. Yes, plot twist!






Next up – we go to our favorite state, the great state of Florida. Because no "People Are Dumb" segment is complete without a trip to the Sunshine State, or as Homer Simpson famously called it, "America's Wang". First up you know those De Beers commercials when they show people giving people elaborate diamonds in romantic settings? Well I don't know what this next story is, but it's quite the opposite of that!






Yeah probably. Maybe, and I don't know here, don't steal an engagement ring and give it to another girlfriend. Finally this week – OK look we're all tired of the pandemic and we all want to see normal life come back. So get the vaccine people. But really don't cheat or do anything that could get you arrested as you wait for your turn in line. That's where these idiots come into play. But really just remember Dwight's thoughts on idiots and you are good.





That's it this week for:





[div style="padding: 20px; background-color: #ffffff; border-radius: 10px; box-shadow: 0px 2px 4px 1px #aaa;"][div style="font-family: arial, helvetica; font-weight: bold; border-bottom: 1px dotted #999; padding-bottom: 8px;"]
[font size="8"]Road To The White House

[br] [/font] [br]




Welcome back to the coverage of the 2020 election to end all elections in… *cue reverb* THE ROAD TO THE WHITE HOUSE!!! Ooh that was some good reverb there! This is the very last and final one of these we're ever going to do. Now don't be sad. We'll be back in 2024 when Biden will run for office again and we hopefully won't be in a raging pandemic! For our final thoughts on what has been an absolutely insane election cycle, we thought we'd go over Biden's poll numbers after his first month in office and the things he's done to get there. Because you know what? Now that the other guy is now a private citizen and been kicked off social media, who the fuck cares? This might be one of the best headlines I've ever seen and this is after four years of President Shithead McFuckface!





Oh man that felt good! And you know what? The Trump fans can claim that Biden is sitting in his basement all they want when he's actually at the Oval Office and making policies both national and international. So yeah who the hell cares what they think anymore? And the best part is that he's doing this as he is undoing Trump's dangerous agenda! I like to call this "the untrumpening". Not a horror movie either!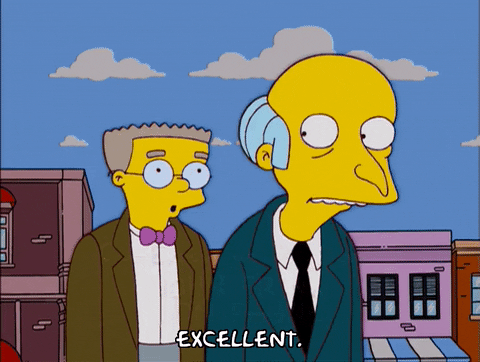 Even on the economy Biden is polling better than Trump. Imagine that! A guy who puts honor over humanity is actually good for the economy! Unlike Trump, who put himself and his ego over just about everything else. Right now, we need a guy like Joe Biden in the White House because he represents the honor that this nation needs after Trump came in like a bull in a china shop. Both literally and figuratively, I might add.






Oh man this is so excellent! And I must say everybody job well fucking done. From Stacy Abrahams flipping Georgia to Beto getting the vote out in Texas to strong showings in North Carolina and Ohio – both red states – we are going to turn the United States even bluer in 2024. Now that Rush Limbaugh is dead, let's make Limbaughism history. We did it! Let's celebrate this one. The battle may be won, but the war is far from over!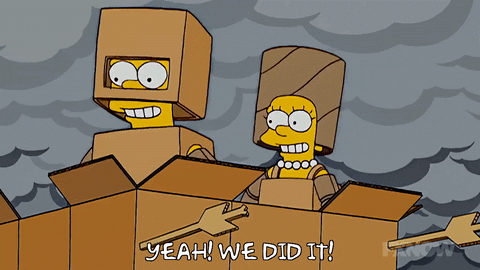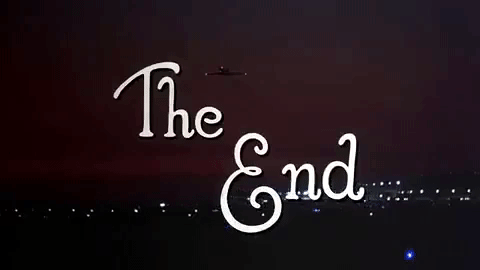 See you next week!


Credits

Host: Initech
Top 10 Conservative Idiots Recorded At: Flappers Comedy Club, Burbank, CA
Images: All images copyright belongs to respective copyright holders.
Videos: All videos copyright belongs to respective copyright holders
Articles: All article content copyright belongs to respective copyright holders
Writing: Top 10 Writing Department
Graphics: Top 10 Graphics Department
Research: Top 10 Research Department
Lighting & Stage Props: Top 10 Lighting Department
Legal: Top 10 Legal Department
Advertising: Top 10 Advertising Department
HR: Top 10 Human Resources Department
Initech's Wardrobe Provided By: JAB Inc.
Wheel Of Corruption By: Studio 1 Stage Props, Burbank, CA
Management: Initech Productions, CCC Management
Follow The Top 10 On Twitter at: @10Idiots
New! Follow The Holy Church Of The Top 10 On Twitter: @churchoftop10
Questions? Comments? Complaints? Hate mail? E-mail The Top 10 at: [email protected]



Initech Productions: Yes, We Got The Memo


0 replies, 707 views