Tue Feb 16, 2021, 11:13 PM
turbinetree (19,222 posts)
A special kind of stupid: GOP's Boebert drowned in ridicule after blaming windmills for Texas power
By Brad Reed
Published February 16, 2021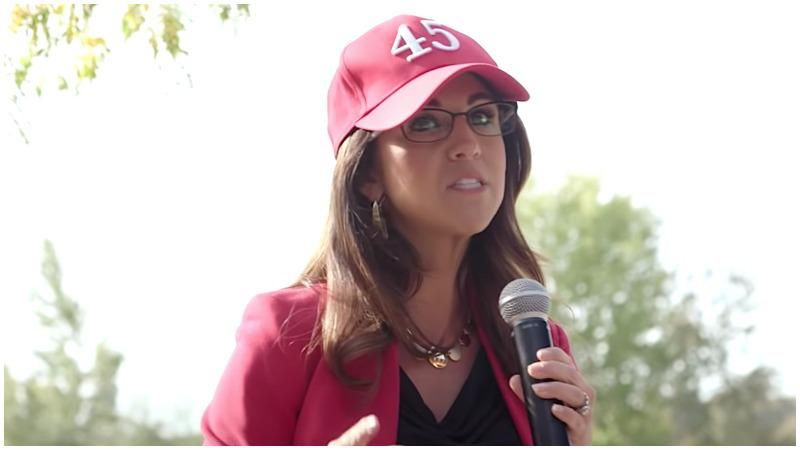 ?width=1200&height=675
Trump-loving Rep. Lauren Boebert (R-CO) on Tuesday was quickly drowned in mockery after she endorsed a false claim by Fox News host Tucker Carlson about windmills being to blame for power outages across the state of Texas.
Writing on Twitter, Boebert approvingly shared a video clip of Carlson blaming frozen wind turbines for the power outages, despite the fact that the outages were caused by a combination of a spike in demand and outages at energy plants that use multiple sources of energy, not just wind.
"It takes a special kind of stupidity to run out of energy in Texas," she wrote. "Tucker Carlson does a great job here of exposing the green energy scam and how bad policy hurts people."
https://www.rawstory.com/lauren-boebert-2650556280/
These two idiots are not only enablers of supporting traitors but just maybe the lady from Colorado should google wind turbines in Colorado..........and has for the "guy' living in New York making millions and the lady making $187,000 a year of the backs of Coloradans should resign...............just for being stupid, she probably doesn't know that it snows in Colorado and has wind turbines that she may get electricity from..................
https://kool1079.com/colorado-has-one-of-the-largest-wind-farms-in-the-nation/
4 replies, 1408 views
Replies to this discussion thread
| | | | |
| --- | --- | --- | --- |
| 4 replies | Author | Time | Post |
| A special kind of stupid: GOP's Boebert drowned in ridicule after blaming windmills for Texas power (Original post) | turbinetree | Feb 16 | OP |
| | highplainsdem | Feb 16 | #1 |
| | niyad | Feb 16 | #2 |
| | live love laugh | Feb 16 | #3 |
| | catrose | Feb 17 | #4 |
---
Response to turbinetree (Original post)
Tue Feb 16, 2021, 11:16 PM
highplainsdem (33,337 posts)
1. What she said was stupid, but it's a lie everyone in the RW alternate facts universe seems to
believe.

It's all over RW media and I've heard the lie from RWers I know.

---
Response to turbinetree (Original post)
Tue Feb 16, 2021, 11:32 PM
niyad (75,714 posts)
2. Sadly, that is not the stupidest thing bang bang barbie has said.
---
Response to turbinetree (Original post)
Tue Feb 16, 2021, 11:59 PM
live love laugh (6,376 posts)
3. It's all CYA: Republicon privatization is responsible for the rolling blackout phenomena. nt
---
Response to turbinetree (Original post)
Wed Feb 17, 2021, 01:06 AM
catrose (3,735 posts)
4. The TX ģov (R) said coal & nat gas generators were freezing