Wed Feb 10, 2021, 06:00 PM
Top 10 Idiots (415 posts)
Top 10 Conservative Idiots #10-3: This One's For All The Haters In The Room Edition


We here at the Top 10 Conservative Idiots in Burbank recognize that conservative idiocy isn't just limited to being a national or even a local problem anymore. No, it's a global problem and the line between our right wing idiots and right wing idiots all over the world is getting increasingly blurred each and every day. As such, we like to feature the international idiots from time to time. And they're the same no matter where you go. If you're in say, Spain, and you see someone who's a belligerent, raging douchebag, you can almost tell which side of the fence they fall on. Same goes for Italy, or France, or Australia, or Brazil. Let's take what is happening in Myanmar right now as an example. I could literally spend the entire edition comparing the Myanmar military to Q Anon because their beliefs are the same. But I don't have that kind of time! So let's get the rundown on what's going on. Make no mistake that social media played a huge role in this one!






OK so you know how Q Anon loves to drone on about military tribunals, martial law, public executions and jailing their political opponents? Well we can literally get a preview of what their wildest fantasies would look like being carried out right now in Myanmar! I mean seriously, this one's for all the haters in the room. No wait, this is Valentine's Day let's do that in a sexy voice. No take it down, like Barry White style. This one's for all the haters in the room! We did it everybody! We made a military coup sound sexy. But it's anything but sexy. In fact it's more Platoon and less Love Actually.






Yeah so here's the thing, Q Anon nuts – the next time you go spouting conspiracy theories about martial law, just think – it will affect you guys as much as it affects us! If a scenario were to arise where the military could cut off the entire internet, it would cut you off too. This really is what Q Anon could look like if their plan to storm the Capitol actually went through! And here's the bizarre part – the protests were organized through Facebook. And guess what the new government's first order of business was? That's right!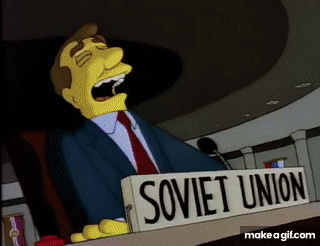 Yeah that's what it could be like. Look, I know that our long-standing policy here at the Top 10 is not to make fun of anything that's truly horrifying. But the reason why we're talking about this is because this is everything that Q Anon fans salivate about - think of the worst thing to happen in a Stephen King horror novel and then watch it come to life. The parallels are frightening. We stopped them here, but if what happened in Myanmar actually happened here, it would be catastrophic. Yes I'm paranoid about this but knowing Q nuts in real life, you can see how batshit their fantasies go, and how any scenario can play out like this. We'll keep an eye on this situation. But for now let's say it can't happen here, and thank god for that.






[div style="padding: 20px; background-color: #ffffff; border-radius: 10px; box-shadow: 0px 2px 4px 1px #aaa;"][div style="font-family: arial, helvetica; font-weight: bold; border-bottom: 1px dotted #999; padding-bottom: 8px;"]
[font size="8"]Kyle Rittenhouse

[br] [/font] [br]

I've seriously tried to put a moratorium on talking about this douchebag. I don't want any part of making him famous because he's basically George Zimmerman, version 2.0. Yes, you remember that fuck face who became an Alt Right celebrity after murdering an unarmed teenager in a dark alleyway. Well, the next evolution of George Zimmerman is Kyle Rittenhouse. You remember him as the teenager who borrowed an AR-15 and drove across state lines to murder two protestors who were protesting the murder of George Floyd in Wisconsin. And this would be a perfect use of the "How it started / how's it going" meme. Because it started off well. About as well as it could have for a wannabe teenage mass murderer. And then things went horribly, horribly south as you could predict.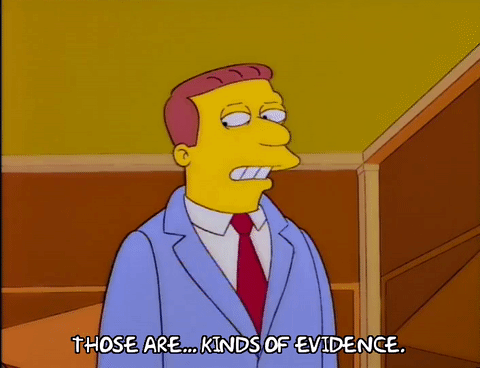 Yeah and Kyle Rittenhouse is sort of a racist and a murderer. Now here's the fun part because you can pretty much see where this is going. And it's not going what one would call "particularly well". And by the way, did you know that the Proud Boys have a theme song? Yes they do, and I curse them for making me look this up, but it was a rejected song from Disney's Aladdin called "Proud Of Our Boy", and Gavin McInnes adopted that as the official group song. So yeah that and also white power.






Yeah but that doesn't really apply here. But let's check in now with how is it going? Well, he's gone AWOL after being serenaded at a bar with singing racists who flash white power signs. Yeah this dude is 18 and in the last year, during a raging pandemic, he's had more adventures than I have. But seriously, this is kind of turning into a really, really fucked up version of Smokey & The Bandit.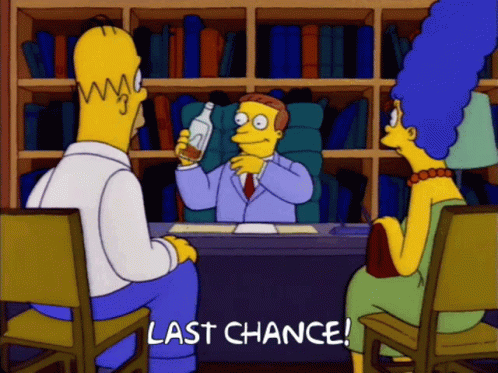 Shit, if I were Kyle Rittenhouse's attorney I'd be drunk too. Oh no wait, I would actually pray to be fired because there's nothing you can do to defend this douchebag. I mean this case is so toxic that it's almost impossible to begin to find any moral ground. And it's a perfect example of what happens when you make terrible people famous. That's exactly what the Trump administration has done – they make terrible people famous. Trump attracts sick and depraved minds, and Kyle Rittenhouse is no exception, no wonder he's loved by racists everywhere.






[div style="padding: 20px; background-color: #ffffff; border-radius: 10px; box-shadow: 0px 2px 4px 1px #aaa;"][div style="font-family: arial, helvetica; font-weight: bold; border-bottom: 1px dotted #999; padding-bottom: 8px;"]
[font size="8"]Robinhood

[br] [/font] [br]

I will admit that I know next to nothing about how the stock market works. But I will say that the clusterfuck that has arisen between Robinhood, Reddit day traders, and billionaire hedge fund managers has been one of the most entertaining thing to come out of late 2020 – early 2021. Because we're still in a raging pandemic and we don't know when actual entertainment will return. I hope soon! Last week we brought you the fact that they're screwing over their customers, and Google and Apple both seem to be looking the other way. So why does Robinhood seem to hate their own customers? Well while we're talking about the Super Bowl, let's say for the record that Robinhood had one of the worst ads in Super Bowl history. Like yeah let's just say "READ THE ROOM, GUYS!!!!".






Yeah so you're already unpopular because you're telling people not to buy stock in things that you could buy stock from, so you buy ad time to explain that you're all investors. Yeah read the room guys! Even worse – you know how you try to cancel that subscription service and then you go through customer service hell before you can actually speak to a person to cancel your account? Turns out that Robinhood is guilty of that too!





I'm pretty sure the only thing that would make Robinhood worse would be if you call customer service and Michael Scott were on the other line. Just what we need – some bad pop culture references and a that's what she said joke. Am I right? Oh wait that's what we do. So why are we talking about Robinhood when this is really just more ways of bashing politicians? Well see that's where the two worlds intersect – Wall Street and DC, and they have a lot more in common than you might think!






Everything burns! Even the stock market can burn and they are getting burned quite badly with this whole Robinhood debacle. But you know the phrase "risk management" comes to mind and everything Robinhood is doing is what one might consider "risky". Especially when you've planned an IPO and your customers are being pissed off that badly, it could end as badly for them as you might expect!






Well this might be one of the best things about this story. You know how when an angry mob starts destroying the wrong thing when they don't know what they're even angry at anymore? Well guess what happened? The angry mob that was bent on destroying Robinhood, the investing app, wound up taking aim at the wrong Robin Hood! I think they need to refine their Google searches a bit better!






[div style="padding: 20px; background-color: #ffffff; border-radius: 10px; box-shadow: 0px 2px 4px 1px #aaa;"][div style="font-family: arial, helvetica; font-weight: bold; border-bottom: 1px dotted #999; padding-bottom: 8px;"]
[font size="8"]Mike Lindell

[br] [/font] [br]

At the end of this week, My Pillow should probably change its' name to My Bankruptcy. Yes, the sleep manufacturing conglomerate founded by former drug addict turned born again Christian turned batshit hardcore Trump conspiracy theorist Mike Lindell is in some really deep shit. We already reported on how his part in the Capitol Riot caused major department stores to drop his business. So what do you do when that happens? Do you cry into your own product? No! In Mike Lindell's case he's so determined to prove that voter fraud existed in the 2020 election that he simply made a 3 hour documentary incorporating every conspiracy theory that's ever been on Youtube or social media. And it got picked up and aired by OAN. That's how it started, anyways!






That's right! You saw the documentary before it got pulled from Youtube, now buy the pillows! Use promo code "ABSOLUTELYWORTHLESS" and "OWNTHELIBS" to get 20% off at checkout! Thank you fake audience! I am here all week! But wait there's more! This might be my favorite part of this and I'll let the story run before I point out the irony. But this is too damn good not to mention this week.





Ooh can we have the Offspring sing it? I think it would be even funnier if they did it, and I know Noodles, he hates Trump! But let's think about the underlying irony here – OAN is the most pro-Trump TV network around, airing a 3 hour documentary from the most pro-Trump guy not named Donald Trump, with a lengthy disclaimer saying that the views in the documentary are not the views of OAN! See? Even they occasionally have to play by the rules! But this might be my favorite story – My Pillow now has some real competition! Coming from Parkland survivor David Hogg! Yes!






You're supposed to buy the pillows, not destroy them! Well you can destroy My Pillows anyways! But that said, Mike Lindell is soon going to be up shit creek without a paddle. But in case you're wondering if Mr. Hogg is serious or not, he's dead serious on taking down My Pillow with a more consumer, environmental, and politically friendly pillow company. I definitely look forward to buying one!







[div style="padding: 20px; background-color: #ffffff; border-radius: 10px; box-shadow: 0px 2px 4px 1px #aaa;"][div style="font-family: arial, helvetica; font-weight: bold; border-bottom: 1px dotted #999; padding-bottom: 8px;"]
[font size="8"]Top 10 Investigates: Subway Tuna Suit

[br] [/font] [br]

It's time to investigate beyond the headlines! This is Top 10 Investigates!



Every 5 or 6 years, there is a major lawsuit against a major fast food company alleging that the "meat" that they sell isn't exactly real meat. 10 years ago, that lawsuit took on Taco Bell, alleging that the ground beef that they sold wasn't exactly beef. This time around, the target is the world's largest sandwich chain, Subway. Subway previously got hit with a lawsuit alleging that their bread contained an ingredient that's also found in gym mats. But the target of the new lawsuit alleges that Subway's tuna isn't real tuna. Which could explain why it's one of the highest calorie sandwiches you can get on the menu. So what do you get when you actually order a tuna sandwich at Subway? Well, the lawsuit alleges that you could get something that isn't what you paid for.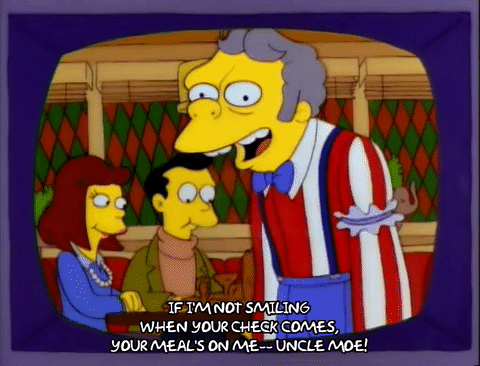 So how is Subway handling the suit? Well about as well as you might expect. Of course they're going to come out and say that their tuna salad is actually real tuna. But if you dig deeper their tuna might actually contain chicken. Which would wreak havoc on certain diets. And that's exactly what the lawsuit is alleging. But let's take a minute to see what is actually being sued for here.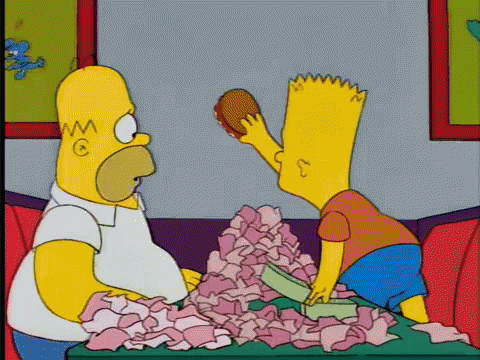 At least Krusty Burger would probably use actual fish in their fish sandwiches. So Subway's tuna isn't really tuna at all. It's more of a mixture of chicken and flaked tuna, then doused with mayonnaise. Which probably makes the Krusty fish sandwich a healthier alternative. What's in the actual lawsuit you might ask? Well using real tuna costs money. And Subway is out to move as many sandwiches as possible, so they might cut corners on their products. Which isn't really that shocking.





Yes, Subway has been featured in many different advertisements. But if you don't believe Subway you are welcome to try it yourself. In fact the store has an interesting take on the subject. It's almost like when someone denounces an advertiser, then finds out that the advertiser is sponsoring your own program! Whoa, that's a whole new level of meta!






That's it this week for Top 10 Investigates. Good day.




[div style="padding: 20px; background-color: #ffffff; border-radius: 10px; box-shadow: 0px 2px 4px 1px #aaa;"][div style="font-family: arial, helvetica; font-weight: bold; border-bottom: 1px dotted #999; padding-bottom: 8px;"]

[font size="8"]Holy Shit
[br] [/font] [br]

Gather around my fair brothers and sisters! It's time to take a seat in the virtual pew and pass the VENMO collection plate, for the Holy Church Of The Top 10 has convened and it's time to remind you that the holiest among us are the most full of:




My fair congregation! You know this has been a truly unprecedented time that we are currently living in when there's still a great plague going on. But people are still fighting about the 2020 election! Never mind that it's already been decided and the guy who is really the 46th president of the United States has already been inaugurated and is already making policies that will affect the United States and probably the entire world. But that doesn't matter! The 45th president of the United States – that's right, the unholy, ungodly Dark One thinks he still has a shot! Yes, even though he is no longer the president of the United States, his name shall not be said in my church, whether it is real or virtual! To hell with him! To HELL I say!!! So what does JAYSUS think of the issue? And where does GAWD stand?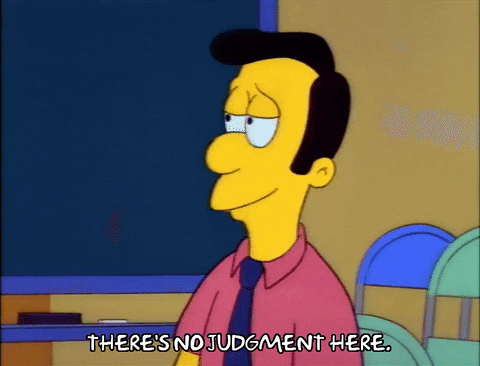 But there is you see, for this is a house of GAWD! And GAWD failed on January 6th, because we're learning that the Dark One commanded his minions to wreak havoc, and they did wreak some havoc all right, even if that meant for them all to get arrested! I mean is this Making America Great Again? I'm sure that even the LAWRD does not want him in power! But there's signs everywhere, even where you might least suspect them!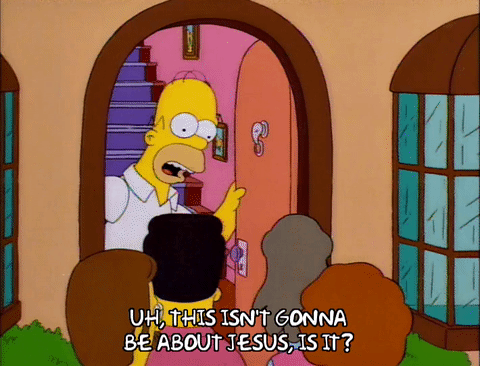 Oh but all things are about the LAWRD our GAWD! They are not about the unholy, ungodly Dark One, because that man is such a disgusting pig of a human that we can't even begin to list how desperate and depraved that man is. But really this is the Da Vinci Code but for idiots. But do we really need the church *MORE* involved in politics? And I ask this as a preacher! But I say this because they've already done enough damage!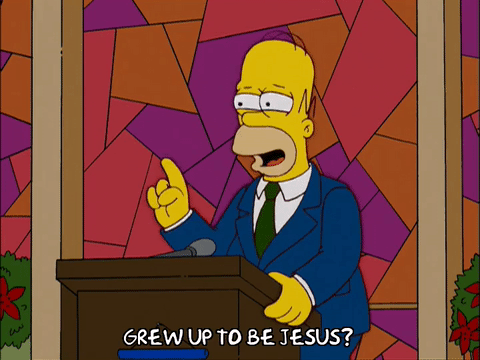 No there is no salvaging for that man. It's time to cast him aside and support a real man – Joe Biden – who is righteous and godly, and will lead us into a new era of prosperity after what we've been through in the last year! But you just can't go and declare yourself the government. That's not how this works, that's not how any of this works! But keep telling yourself that, guys!






Well that is a good question Homer! We can't tell you the answer though! But I will say, if the churches on the right want to die on the hill that supports the unholy Dark One, so be it! More for us! Mass has ended, may you go in peace! That's it this week for:





[div style="padding: 20px; background-color: #ffffff; border-radius: 10px; box-shadow: 0px 2px 4px 1px #aaa;"][div style="font-family: arial, helvetica; font-weight: bold; border-bottom: 1px dotted #999; padding-bottom: 8px;"]
[font size="8"]Beating A Dead Horse: Marilyn Manson

[br] [/font] [br]




Is anyone really that surprised that a guy who took his stage name from one of the world's most notorious serial killers for shock value would turn out to be a narcissistic, psychopathic, abusive, raging douchebag? No? Yeah us neither. While the entire world is lecturing each other about the concept of "cancel culture", we can see it in action! Now before I go any further, I must state the official Top 10 policy that we do not make fun of abuse or anything that would be considered horrifying. But we can take shots at someone as horrible as Marilyn Manson, am I right? Here's the other burning question that I have – why would anyone date someone who is easily searched on a Google database like this when you can easily find this out about someone? But that's neither here nor there.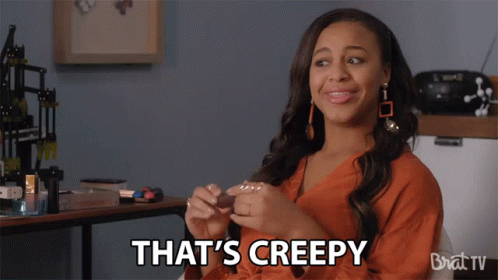 Yeah maybe a little bit! Oh no wait, a whole lot! So let me explain where the concept of "cancel culture" comes in. Brian Warner, the musician who is known as Marilyn Manson, is an abusive douchebag. We're not going to list all the creepy things he's done, like upskirt photos, or pulling guns on people. We don't have that kind of time! When you're an abusive douchebag and you get found out as an abusive douchebag, bad things should happen to you! But despite all the creepy things he's done, it's actually having the reverse effect!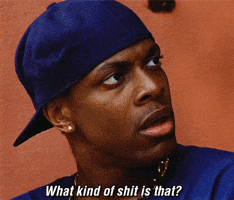 That is a good question, sir! Here's the thing guys, if you don't want to be canceled, maybe I don't know, don't do things that could get you canceled? Like being a creepy douchebag for instance? That could get you canceled, and it's what got Roy Moore canceled. Now let's hear from Warner / Manson himself, and you know the statement is going to be really shitty. You know, when you're in a hole, the best thing to do is to stop digging!






Now it doesn't quite work that way. I know what you music heads are thinking – what does Trent Reznor think about all of this? You know that Marilyn Manson started out on his Nothing Records label. I'm sure right now he's making faces at record labels going "I told you so" followed by a very childish "neener neener". Oh wait, Trent doesn't do that sort of thing. But here's how that is going!







[div style="padding: 20px; background-color: #ffffff; border-radius: 10px; box-shadow: 0px 2px 4px 1px #aaa;"][div style="font-family: arial, helvetica; font-weight: bold; border-bottom: 1px dotted #999; padding-bottom: 8px;"]
[font size="8"]Conspiracy Corner: Proud Boys Go Guerilla

[br] [/font] [br]




Welcome back to the segment where we attempt to explain the unexplainable, Conspiracy Corner! See when man has things that he can't explain, the mind obviously goes to conspiracies. We are coming to you live from our underground bunker deep in the badlands of New Mexico. Undisclosed location, of course! Just allow me to adjust my trusty tin foil hat for maximum government interference… they can read minds, don't you know? Well this week, it seems that conspiracy theorists have become self-aware, and one such group is the Proud Boys. Now the fight club of the alt right is adding some much needed military firepower, and this is where things could get really crazy.






You know why do these guys wear fucking polo shirts? That doesn't say "I am the leader of a rogue guerilla wannabe military unit", that says "Come take a look at this used Kia Optima, only $329 per month!". But there is good news – the Proud Boys are finally getting the terrorist designation that they very much deserve! So Canada is calling the Proud Boys terrorists, will the Biden administration? Let's hope they are!






And what's their excuse for morphing from a protest group designed to beat up protestors in the way that the Harlem Globetrotters beat up the Washington Generals, to a full blown terrorist organization that is going to overthrow the government? Well it can be boiled down to four simple words "Because Trump said so". That's right – 4th grade ideology, 4th grade ideas. And their minds haven't progressed beyond the 4th grade, either.






Tin foil hats and bras – interesting choice of uniforms! But the thing is that Trump may be gone, but his adoring fans aren't; but they aren't the only ones who are getting rowdier and adding some military firepower to their ranks. But the fact that the Proud Boys are recruiting former military members shows that there is extremism in the military and that it should be rooted out. Now that's a conspiracy!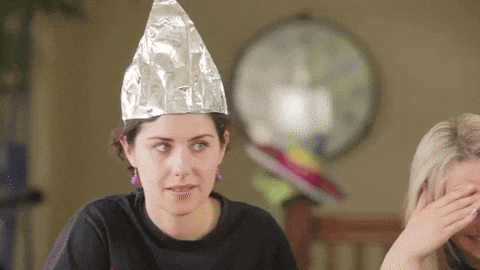 So if there's one cross section that the Proud Boys and the military have, it's they actually have members of both groups. And there's probably both ex-military and the Proud Boys involved in the Capitol Riots. We may never know the full extent of the damage that was done. Or who was there, or who gets caught. But one thing's for certain – you don't bring zip lines, pipe bombs, and AR-15s to a supposedly peaceful protest.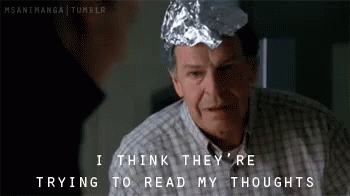 [div style="padding: 20px; background-color: #ffffff; border-radius: 10px; box-shadow: 0px 2px 4px 1px #aaa;"][div style="font-family: arial, helvetica; font-weight: bold; border-bottom: 1px dotted #999; padding-bottom: 8px;"]
[font size="8"]People Are Dumb

[br] [/font] [br]

Hit it!



Of course you know by now that people are people and people are dumb. And one thing I've learned about this year is that people are stupider than ever. Especially since we're still in the middle of a raging pandemic! But even that hasn't stopped stupid people from being stupid. I want to start with this story out of Oklahoma. The article doesn't specify the town but does state some positively shocking information about the criminal in question. And really we're on the side of the woman who tore down the flag, because, fuck Nazis. But I want to talk about this story because, yeah, fuck Nazis. And would you guess this guy has a profile on Gab? I'm not at all shocked. This story has everything!






Yeah where are Jake and Elwood when you need them? Next up – if you've seen any of the Marvel movies, particularly Guardians Of The Galaxy 2, in the beginning of that movie, the plot is put in motion when Rocket Raccoon steals a bunch of rare batteries. Well, guess what? In real life that happened, and what makes this dumb is these batteries have a location tracker in them, so Verizon was easily able to identify that they were stolen! D'oh!!!





Yeah maybe Rocket isn't the best being to go to for advice. Next up – we go to the Oregon city of Beaverton for this stupid criminal story. So here's the thing – if you are going to steal a car, you might want to, I don't know, check for things like toddlers or small persons in them. But also, you might not want to be around at the crime scene if you get caught because that could turn ugly quickly.






Ah, great movie! Next up – we got to go to our favorite state of Florida. Yes, America's most penis-shaped state never fails to amaze with all of the crazy people they have. And here's the thing – you don't want to send drugs through the mail. That's why you have vigilante groups for that sort of thing, because if you send meth through the mail, you will get caught. And that's exactly what happened.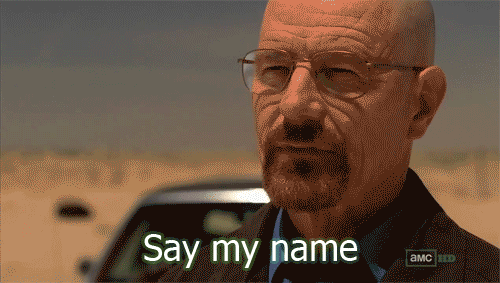 Oh man do I love that show. Finally this week – speaking of America's most penis-shaped state, Florida, we go to the town of Port Richie for this one, and if you have a rather easily identifiable tattoo, you might want to refrain from doing stupid things. I guess you could say this guy really is Florida Man because he has a Florida tattoo on his forehead! Now cue up "911 is a joke"!





That's it this week for:




[div style="padding: 20px; background-color: #ffffff; border-radius: 10px; box-shadow: 0px 2px 4px 1px #aaa;"][div style="font-family: arial, helvetica; font-weight: bold; border-bottom: 1px dotted #999; padding-bottom: 8px;"]
[font size="8"]Road To The White House

[br] [/font] [br]




Welcome back to our coverage of the 2020 election to end all elections in… *cue reverb* THE ROAD TO THE WHITE HOUSE!!! Ooh that was some good reverb there! You know, Biden is making it harder to get material for these things and I guess that's a good thing. We've only got two more of these and then we're done but before that I want to show you what a real president does. Last week we talked about what a real president does, and it doesn't involve golfing or rage tweeting while sitting on the toilet for two hours. It also doesn't involve eating cheeseburgers in bed and throwing the wrappers on the floor while yelling at 8 different monitors broadcasting 10 different channels. But no, Biden does presidential things, like honoring Black History Month for instance, which this is what is happening right now!






Well interesting point Tracy, but we'll save that for another topic! Anyway, unlike the last guy (who shall remain nameless), this administration does everything right and has been doing it so far! And the other nice thing about Biden is that unlike the last guy, he doesn't need to make a huge spectacle in front of a million people with cameras and microphones to do it! What else does he do in this case?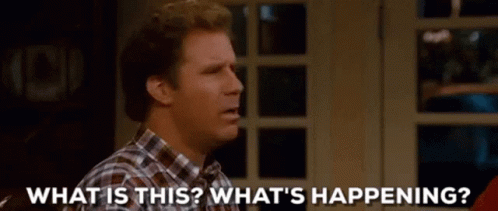 Well what's happening is more of that "radical left agenda" that the right wing media has been harping on about for decades. It will be nice to have compassion back in Washington and a return to a sense of normalcy now that we're past that other guy. See this? This is what a president is supposed to do! While we're on the subject of Black History Month it's important to know that Biden will not be like the other guy, who only recognized it in tweet form. Biden is much more than that!






Oh just more of that "radical left agenda" again! Seriously do we need any more of this? I mean with the previous guy people were literally fighting each other in the streets. I don't think you will have that with Biden in power! But unlike the last guy, Biden doesn't just talk the talk. He is a guy who actually practices what he preaches! Oh the horror!













See you next week!


Credits

Host: Initech
Top 10 Conservative Idiots Recorded At: Flappers Comedy Club, Burbank, CA
Images: All images copyright belongs to respective copyright holders.
Videos: All videos copyright belongs to respective copyright holders
Articles: All article content copyright belongs to respective copyright holders
Writing: Top 10 Writing Department
Graphics: Top 10 Graphics Department
Research: Top 10 Research Department
Lighting & Stage Props: Top 10 Lighting Department
Legal: Top 10 Legal Department
Advertising: Top 10 Advertising Department
HR: Top 10 Human Resources Department
Initech's Wardrobe Provided By: JAB Inc.
Wheel Of Corruption By: Studio 1 Stage Props, Burbank, CA
Management: Initech Productions, CCC Management
Follow The Top 10 On Twitter at: @10Idiots
New! Follow The Holy Church Of The Top 10 On Twitter: @churchoftop10
Questions? Comments? Complaints? Hate mail? E-mail The Top 10 at: [email protected]



Initech Productions: Yes, We Got The Memo


0 replies, 447 views