Thu Jan 7, 2021, 05:45 PM
Top 10 Idiots (341 posts)
Top 10 Conservative Idiots Best Of #13: A New Year Begins Edition


From: Idiots #3-7

Melinda K. from Provo, Utah writes:

"Hey Top 10, I am a huge fan! I can't wait to see the end of the Trump administration and particularly his disgusting family. Only 14 more days!"

Yes, Melinda, and we can't wait, either! Especially when Jared Kushner has been known to take sprawling apartment complexes and turn them into rat infested shit holes in a single inspection!'

Come on everybody say it with me. It's time for the WHEEL OF CORRUPTION!!!! Yayyyyyyyyy!!!




The wheel is back everybody! And of course if we had a bigger budget we'd have our own graphics and theme music. Yes just like last time I'll talk about whatever the wheel lands on. But remember that if it lands on the Guacamole option that it costs $1.50 extra. So this week the items on the wheel will be:

- Go Directly To Jail
- Clip Without Context
- Guacamole
- 5,000
- Fundies Say The Darndest Things
- Whammy
- Community Chest
- Bankrupt
- Voter Fraud
- Nazis
- Booze
- Chance
- Loser
- Buy A Vowel
- Donald Trump
- My Wife
- Treason
- Bathrooms
- Double Whammy
- A Recent Study
- Guns
- World Tour 2017
- Music
- Twitter
- Whammy
- I Need A Drink
- People Who Somehow Got Elected
- Pirates
- 10,000
- How Is This Still A Thing?
- Talk Shows
- California
- Golf
- Twitter
- Fox News
- 15,000
- Polls
- This F**king Guy
- A Random Tweet
- Conspiracy Theories
- Russia
- Something random in the news
- Pirates!!
- ??? (Mystery)
- T-Shirt Cannon
- You're Fired
- Florida (Obviously)
- Infowars
- Lightning Round
- Bonus Spin

Let's get this going! Spin that shit! Come on no whammy no whammy no whammy no whammy… stop!!! Infowars! Shit do I really have to talk about Infowars? It's just a funny clip? Got it.





Spin it again! And it lands on Donald Trump. Yes, President Trump. two words that just plain do not go together. Like Nutella bologna. Or Fly Spirit! So we start this week from the "oh look, he's tweeting again" department. Man he's been on a rampage. I guess he's eaten a lot of heavy foods with extra scoops of ice cream and had too many late night outings with the porcelain gods. So here's what he said this week:


Link to tweet



Because Hillary's not the president, Donnie! You are! So what could he possibly be distracting us from this week:






How many times must we argue here that Jedi Mind Tricks don't work in real life, Donald? I mean you can keep hiding the truth and supporting the Milford Academy graduate Jared Kushner all you want, but that's not hiding the fact that we're on to you! But the Jedi Mind Tricks still continue!






I mean so what if Jared Kusher's meeting was no big deal? And what if Trump had more secret meetings with Putin? Seriously this whole thing is beyond fucked up!






You know, Donnie, if you're under investigation for Russian collusion, you don't hang out with Putin in secret meetings, do you? You don't tell the guy trying to lose 100 pounds "go ahead, eat that giant plate of chili cheese fries with a side of mac and cheese", do you? I mean go ahead, eat the whole thing, it's right there in front of you!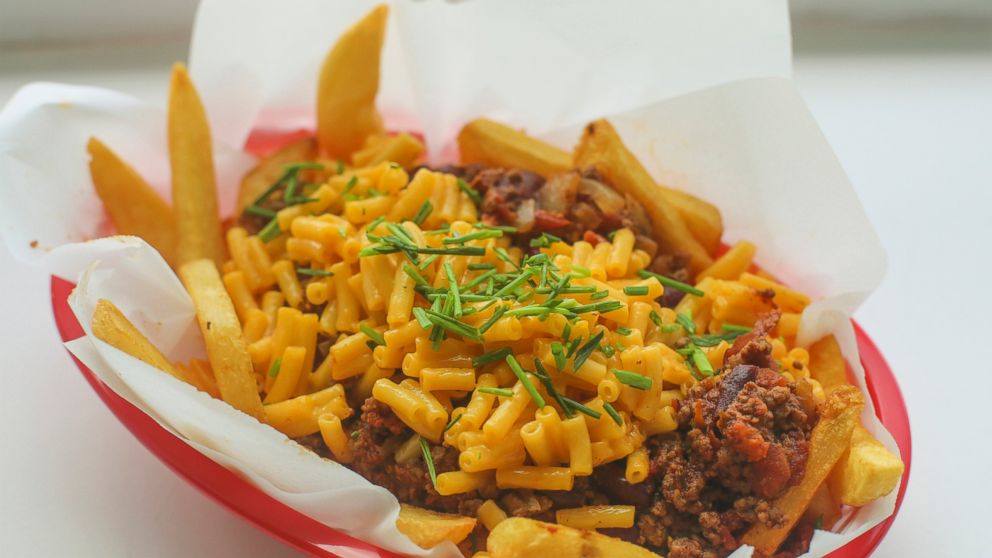 That's exactly what this is right now with this whole Russia thing. I mean we're still not done – where does this go? How deep does this go?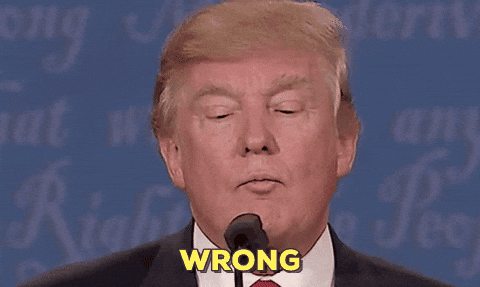 And guess what? Oh look he's tweeting again!


Link to tweet



[div style="padding: 20px; background-color: #ffffff; border-radius: 10px; box-shadow: 0px 2px 4px 1px #aaa;"][div style="font-family: arial, helvetica; font-weight: bold; border-bottom: 1px dotted #999; padding-bottom: 8px;"]
[font size="8"]Donald Trump

[br] [/font] [br]

From: Idiots #4-3

Brandon L. from Baton Rouge, LA writes:

"Why do people keep referencing Super Mario characters when the subject of what Trump does in the bedroom comes up? I don't get it."

Well, Brandon, you're not going to like the answer. And quite frankly, neither do we. In fact, it still gives us nightmares!

Let's spin the wheel shall we? Wheel goes round, wheel goes round… where it stops, nobody knows! And it lands on… clip without context!



I think someone needs to educate Mr. Trump on how that whole "giving birth" thing works! Spin it again! Donald Trump. Before we get into this one, a disclaimer.



Ugh… do we really have to talk about this one? I had to take a cold shower after talking about it in rehearsals. I'm having a sit in! No, make me! Hey this is my show! Excuse me a minute! Fine, fuck it, but you owe me one, Carlos! Yes, Carlos is our executive producer here. And he's making me tell the story of Stormy Daniels. Yeah… we know. So here's what went down.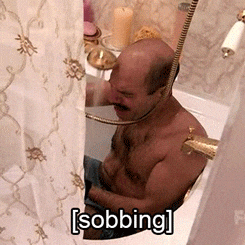 Must come clean! Dirt's not coming off! Well, on the plus side, millions of guys everywhere are now relieved that they can search for Stormy Daniels from their work PC! I don't even want to picture a naked Trump getting spanked. But there's more to this whole, extremely horrible story!






Who knew Trump was a Shark Week fan? "I love all sharks, OK? Because Sharks are the best and we all know they kill for fun!". So let's get this straight – the Christian right – the people who protect the "sanctity of marriage" are perfectly OK with a guy who cheats on his third wife and asks to be spanked with a copy of a magazine with his picture on it, because, Jesus. Well, just ask Mike Pence!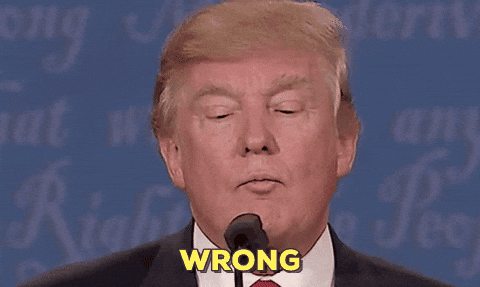 That GIF of him with the microphone suddenly seems very dirty doesn't it? But here's the best part about this – when you suddenly become Trump famous, as Stormy Daniels did, where is the best place to go? Why… a strip club! And it was quite the party!




?fit=638%2C416

Dude republicans, allow me to teach you about what a sex scandal is. Sure, what Bill Clinton did or was accused of doing was bad, but this guy is the president and did this! So where's the family values crowd at to denounce what Trump did? I know! Just ask Franklin Graham!







[div style="padding: 20px; background-color: #ffffff; border-radius: 10px; box-shadow: 0px 2px 4px 1px #aaa;"][div style="font-family: arial, helvetica; font-weight: bold; border-bottom: 1px dotted #999; padding-bottom: 8px;"]
[font size="8"]Matt Gaetz vs Ron Pearlman

[br] [/font] [br]

From: Idiots #9-2

Wendy P. from Peoria, IL writes:

"Matt Gaetz has to be one of the dumbest people in Congress!"

Well, that's not a question, but we'll let the audience be the judge of this one!

You know I love a good beef. Of course you know that Florida Man has representatives in Congress. And Matt Gaetz is that Florida Man. He's had not one, not two, but 7 DUIs. You know, fool me once, shame on you. Fool me 7 times, well, you must be Matt Gaetz! Now Matt, you shouldn't have picked a fight with 73 year old Ron Pearlman, who was the star of the show Sons Of Anarchy, a show about murderous vigilante biker gangs who hawk dangerous weapons and drugs to unseen masses. What did you learn, Matt? Oh who am I kidding? The guy who has 7 DUIs apparently doesn't learn anything! But this fight between a celebrity and a representative is the perfect reason why 2020 is a very strange and weird time to be alive.






Oh yes they are! Now here's where it gets weird. As if things escalated quickly between Perlman and Gaetz, if you're going to use a pop culture reference against someone, let alone someone who starred in the show itself, at least, I don't know, maybe watch the show itself? Yeah because when you do and you fail to use the reference as it was intended, well, you are the one who is the loser.






Now that's how you use a Sons Of Anarchy reference! As if this story couldn't get any weirder, Matt Gaetz got some backing from another Trump backer – Ted Cruz. Yes, Mr. Machine Gun Bacon managed to insert himself in between the beef with Matt Gaetz and Ron Perlman, and offered to turn this free for all into an actual free for all! Because if there's one social media faux pas you don't commit, it's that you don't take sides in a beef!






First rule of Twitter beefs, you do not talk about Twitter beefs! Oh and by the way in case you think Matt Gaetz couldn't possibly get any dumber, I love that he shared this photo of him with another guy and attempts to explain that the other guy is his adopted son. And no, I can guarantee no one was wondering if this guy was his adopted son.







[div style="padding: 20px; background-color: #ffffff; border-radius: 10px; box-shadow: 0px 2px 4px 1px #aaa;"][div style="font-family: arial, helvetica; font-weight: bold; border-bottom: 1px dotted #999; padding-bottom: 8px;"]
[font size="8"]The NRA

[br] [/font] [br]

From: Idiots #4-11

Michael S. from Inglewood, California writes:

"Hey man, I love Run The Jewels and RTJ 4 was one of the best albums of 2020! But doesn't Killer Mike have a beef with someone? I think I remember hearing that somewhere."

Well after searching the Top 10 database, there was that one time when the NRA had their own TV network and had a tendency to take things out of context, which really isn't that surprising.

So you ever wonder how celebrities get their nicknames? Well this week one celebrity made it really obvious how he got his nickname. I'm of course talking about the rap group Run The Jewels. Which features two guys – El-P and Killer Mike. The latter is the subject of this next entry, and the backlash and blowback that he received from appearing on NRA TV has been well, the most insane thing that has happened in 2018. And it's only March people!!!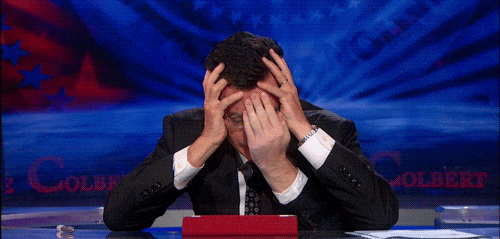 Well at least we know how he earned the nickname Killer! But as you can imagine there's more to this story as you can probably tell. I mean really when the whole country is marching against the NRA you don't go on NRA TV!






Oh come on Mike, did you really think you would be able to appear on NRA TV and *NOT* have them misquote you? I mean they could issue a new tape tomorrow and call it "Run The Jewels Live From Uranus!". Thank you audience! Oh and don't think they won't disguise a poop joke in that title either, I mean they did support President Bone Spurs after all! Don't worry Mike -we get it. We think people should have the right to protect themselves especially in this toxic political climate that we live in. At least they apologized for the interview, but Mike is not backing down on his stance. And you know what? We're OK with that. NRA TV is really the evil ones here.





Oh and by the way – if you think this was an isolated incident, Killer Mike wasn't the only gun nut apologist shooting his mouth off this week. Yeah you can take that pun either way. Behind door #2 – a guy who actually was a victim of a mass shooting – Jesse Hughes of Eagles Of Death Metal!







[div style="padding: 20px; background-color: #ffffff; border-radius: 10px; box-shadow: 0px 2px 4px 1px #aaa;"][div style="font-family: arial, helvetica; font-weight: bold; border-bottom: 1px dotted #999; padding-bottom: 8px;"]
[font size="8"]Top 10 Investigates: Foxconn WTF?

[br] [/font]
[br]

From: Idiots #5-19

Les P. from Lexington, Kentucky writes:

"I noticed that my new motherboard has Foxconn components. Weren't they supposed to come to the US or something?"

Actually yes, they were, and you might say that they got the standard "Art Of The Deal" treatment that we've all come to expect from Trump by now.

Hey Orlando, it's time to investigate beyond the headlines. This is Top 10 Investigates!



Last year, speaker of the house Paul Ryan and president Donald Trump made a deal with the state of Wisconsin to bring the extremely controversial electronics conglomerate Foxconn to Ryan's home state of Wisconsin. The deal that Trump was touting was not exactly met with a warm welcome, and now things seem to be getting much worse. Apparently the deal has also been about as shady as you can expect, with things like this happening .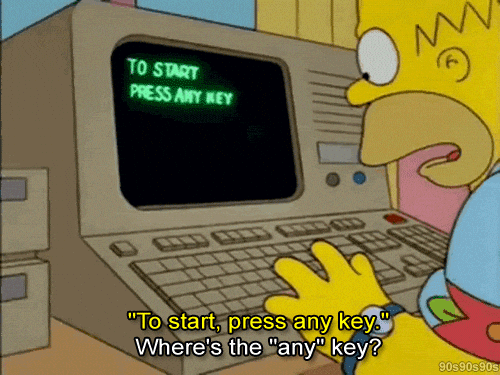 People generally associate Foxconn with Apple and all the horrors coming out of their Chinese factory in Shenzhen, and you rightfully should be horrified that they want to bring that here to the US. Especially when the deal made to bring Foxconn here was done with a dirty dealer.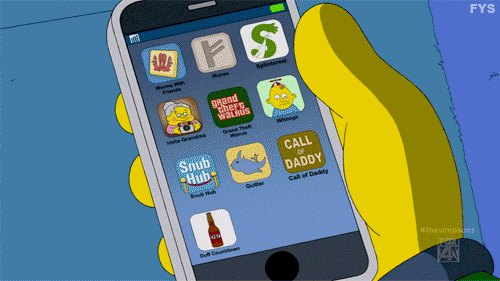 Don't worry, we won't. But if you work for Foxconn you should realize that if you do the math, those jobs really don't pay that much and they won't really make a dent in Foxconn's profits. Really, that's what happens when you deal with a dirty dealer. But here's where it could quite possibly get ugly – not that it hasn't happened already.






So… $10 billion to build an LCD manufacturing facility for 13,000 employees, if you do the math, is barely a fraction of the cost of building this thing. And they might not even hire American workers. That makes both Foxconn and Trump dirty dealers. So are they or are they not hiring workers from out of the United States?






Of course they did! They won't flat out admit that they are going to hire Chinese workers over American or they'd risk the deal entirely. And it doesn't take the guy who wrote "The Art Of The Deal" to tell you how bad this idea is, is it? Well…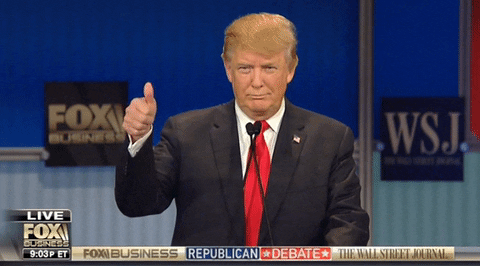 That's it for Top 10 Investigates. Good day.




[div style="padding: 20px; background-color: #ffffff; border-radius: 10px; box-shadow: 0px 2px 4px 1px #aaa;"][div style="font-family: arial, helvetica; font-weight: bold; border-bottom: 1px dotted #999; padding-bottom: 8px;"]
[font size="8"]Holy Shit

[br] [/font] [br]

From: Idiots #5-17

Jacquelyn B. from Canton, Mississippi writes:

"I guess Oregon had quite the New Year's Eve party. Why is there so much fighting going on there?"

In case you haven't noticed, Oregon is home to some absolutely extreme right wing militia groups, and one of those groups is called Patriot Prayer. Yeah that's a double oxymoron right there.

Gather around, my fair brothers and sisters of Philadelphia, it's time to take a seat in the pew and pass the collection plate! For the Holy Church of the Top 10 has convened and it's our weekly duty to remind you why the holiest among us are also the most full of: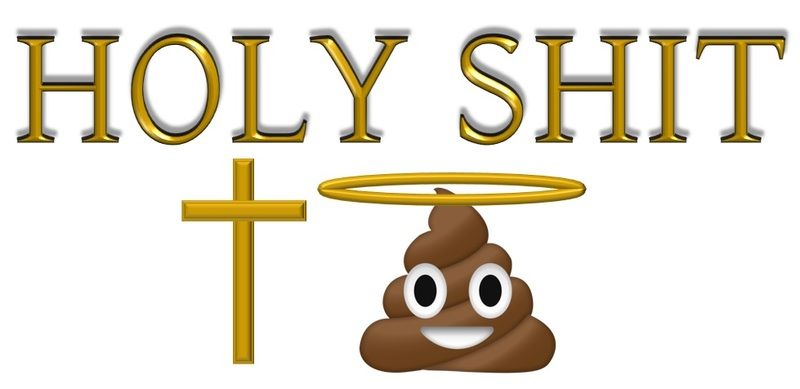 My fair congregation!!! You know that Saturday Night's All Right For Fighting! I heard someone say something like that once. No it wasn't Sir Elton, although that would make sense. Thank you sir! And while there's a non secular fight club on the east coast called the "Proud Boys", this group has been trying to take over Portland like nobody's business. And just like that secular group, this group called "Patriot Prayer" is certainly going to take over downtown Portland. Or are they?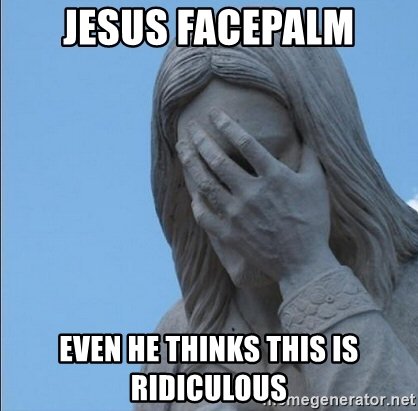 You know even the good LAWRD JAYSUS thinks this is ridiculous! I mean really I have read and memorized the Good Book from cover to cover and I don't remember anywhere where it said that JAYSUS shot first and asked questions later! Thank you! I mean did he pray six times or only five? I don't remember that passage! Yes, that was from the book of Harry, sir! But once again there were more counter protesters than actual protesters. But of course if you're going to show up to a Patriot Prayer rally, you're going to get into a fight! Because that's how they roll.






Sounds about right. Oh and nobody hates more than Patriot Prayer, they're the original player haters, and like all horrible things, the group started shortly after the Dark One – whose name shall not be mentioned in my church - assumed power. But unlike that other group, the Patriot Prayer warriors are armed and dangerous, and they're not afraid to use them!






Yes, even SAYTAN himself condemns this group of prayer warriors to the fiery pits of the darkest regions of HELL! Because that's where these sinners are going! But guess what? Just like Deadpool they're taking their fight international! Coming soon to a city near you – this shit!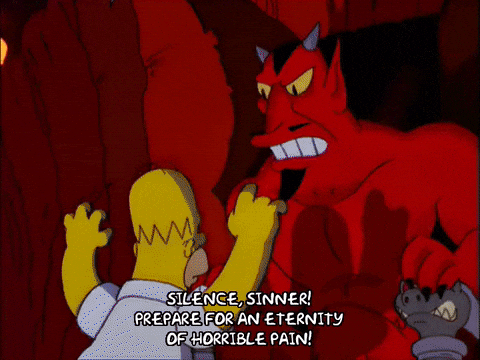 Well, Joey, you can talk all you want! Doesn't mean that anyone is going to listen, and you're probably going to get into a fight or two! By the way, how great is our gospel choir? Give it up for them! Can I get an amen??? But really the take away here is that these guys are dangerous and insane and you can't get away from them!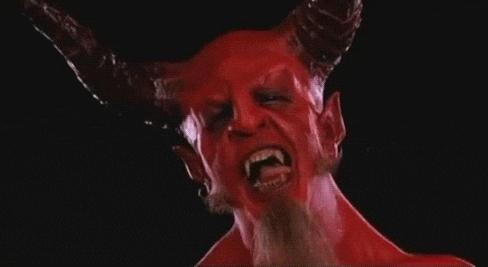 There you have it folks! The devil has spoken and it is through Patriot Prayer! Mass has ended, may you go in peace! That's it this week for: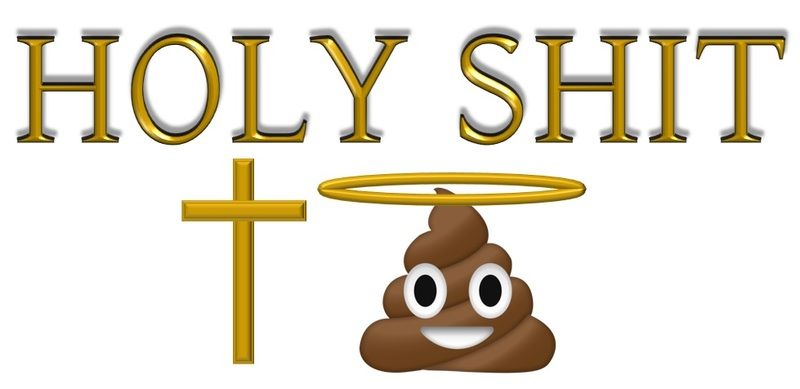 [div style="padding: 20px; background-color: #ffffff; border-radius: 10px; box-shadow: 0px 2px 4px 1px #aaa;"][div style="font-family: arial, helvetica; font-weight: bold; border-bottom: 1px dotted #999; padding-bottom: 8px;"]
[font size="8"]Beating A Dead Horse: Own Your Lameness

[br] [/font] [br]

From: Idiots #6-7

Brian F. from Albuquerque, New Mexico writes:

"Why are conservatives so lame???"

Leave it to people like Donald Trump, Rudy Guiliani, and Roger Stone to leave their cultural mark on what's cool with the kids at the moment.




Hey conservatives, guess what? You're not cool. You're lame! And if you want people to take you seriously, it's way past time that you own your lameness. In fact don't even try to be cool or hip. Because as we've seen time and time again, any time a conservative tries to be cool by showing us that they can use social media, or that they are into what the kids are into, it backfires on them big time. And don't even try to mix politics and your business, because then things like this happen. Yes, of course I'm talking about the guy in Colorado who brought politics into his sporting goods store business and then it backfired on him big time and now, well, who's the loser now?





Well, I guess that's why you don't mix business and politics. And next time, maybe shut the fuck up about it? So that's one way conservatives can own their lameness – don't take a stand. You know what else they should do? Maybe, I don't know, before you tweet out a video, maybe check the political status of the artist before hand?






So Trump attempted to show that he was cool and hip by tweeting out an egregious copyright violation, and replaced REM's song "Everybody Hurts" with Lee Greenwood's "God Bless The USA". As if that couldn't possibly get any lamer, guess what? The video was created by an Infowars troll who won a contest and has a ridiculous name at that.






Who knew Trump had mad video editing skillz, yo? And really? God Bless The USA? That's the best he could do? I mean he couldn't use Cat Scratch Fever or BAWITDABA? That's where Trump could take a stand and own his lameness. And by the way this wouldn't be the first time that Trump has used a song without the artist's permission. He's been caught not once, not twice, but over a dozen times! Yes, a whole fucking dozen!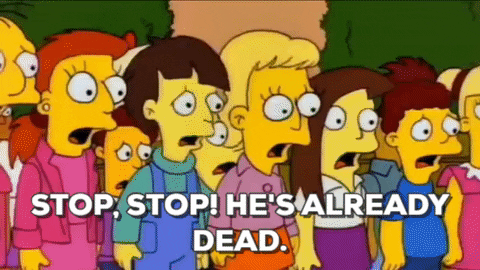 [div style="padding: 20px; background-color: #ffffff; border-radius: 10px; box-shadow: 0px 2px 4px 1px #aaa;"][div style="font-family: arial, helvetica; font-weight: bold; border-bottom: 1px dotted #999; padding-bottom: 8px;"]
[font size="8"]How Is This Still A Thing?

[br] [/font] [br]

From: Idiots #6-8

Olivia W. from San Diego, California writes:

"Conservatives always have a history of picking the worst celebrity representatives. Why is that?"

From Kid Rock to Ted Nugent to Roseanne Barr, Trump's list of celebrity supporters has always read like a cast list of the latest season of Celebrity Apprentice, and for good reason.

It's time once again to ask: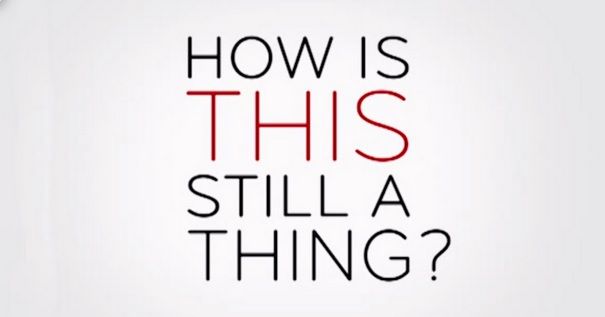 This week: TV shows who insist on interviewing Roseanne Barr. How is this still a thing? You know just like we think Twitter should have an "are you sure?" button before pressing send, we really need to have an intervention on reporters who still insist on interviewing the former TV star who has well, struggled to grasp reality. While we can't fault Roseanne for that, we can certainly fault her for whatever batshit crazy thing is about to come out of her mouth. And this week, she certainly did not disappoint in the slightest.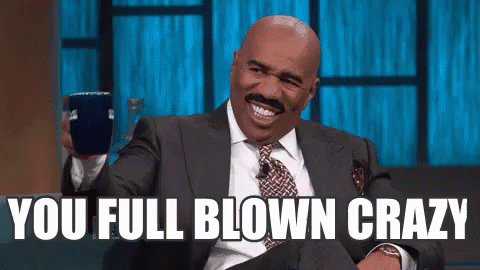 ?itemid=7369894

Now really, Roseanne. Did you learn anything? Apparently not. And now this gets even weirder with former confidant and the voice of Sideshow Bob himself, Kelsey Grammar, who not even 3 days before, called for Roseanne to be forgiven. Now really, Kelsey, what did you expect?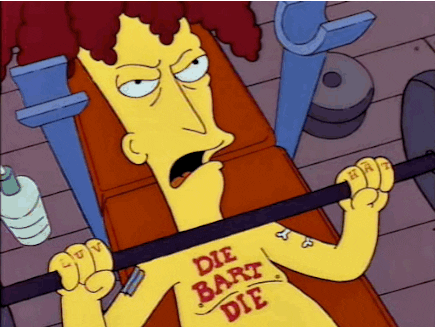 And really, you really had to go there? When you interview Roseanne you are almost guaranteed anymore that she will say something batshit crazy. Because Roseanne suffers from a condition where the rectum recycles matter that goes straight to the cranial cavity. And you probably know this disease better as "shit for brains". Well, her reasons for being fired are almost as crazy as the reason why she was fired in the first place.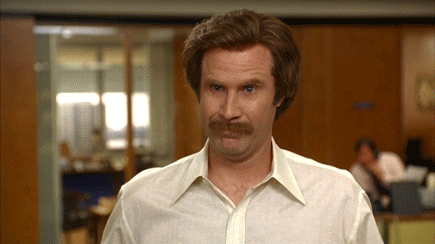 Anti-semitism is to blame? Really, are you Walter Sobchak from the Big Lebowski, Roseanne? Look, we support free speech here, nobody is going to come and take your free speech rights away. But after one crazy thing after another, we really need a sanity check before you go out in public and start saying crazy shit. Because she said this about Natalie Portman in January.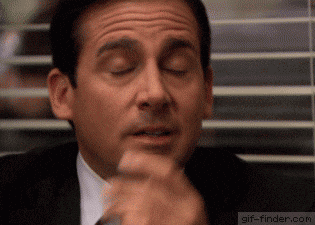 You're going to attack Natalie Portman for being Jewish when you're trying to claim anti-semitism is the reason why you got fired? That is what one might call "hypocrisy". That's enough to make you ask – interviewing Roseanne: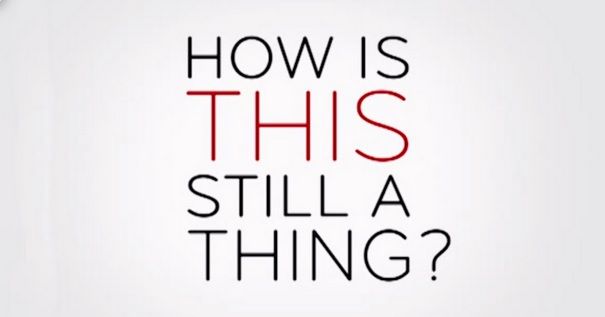 [div style="padding: 20px; background-color: #ffffff; border-radius: 10px; box-shadow: 0px 2px 4px 1px #aaa;"][div style="font-family: arial, helvetica; font-weight: bold; border-bottom: 1px dotted #999; padding-bottom: 8px;"]
[font size="8"]I Need A Drink

[br] [/font] [br]

From: Idiots #7-13

Micah O. from Hilo, Hawaii writes:

"2020 was a strange year. Did everyone forget about the aliens?"

You're right, Micah! In fact we drank so much reporting that story that we kind of forgot about it!

Hey guys I could really use a drink!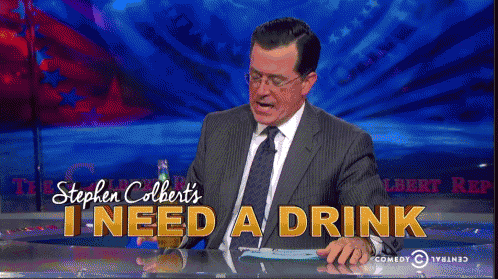 Of course you know by now that the idea of this segment is that we have some drinks, and while we're cocktailing, we talk about anything in the news as long as it doesn't relate to politics. You know I don't mix booze with politics, but during this administration, it certainly helps. So tell me bartender, what goes well with an alien invasion? A mellonballer? Well, it is a green drink. Ah, I'll just have my usual Jack Daniels mixed with Jack Daniels. I call it the Double Jack. Last Saturday all the crazy people from your social media feeds went to the military base outside of Lincoln County, Nevada known to the rest of the world as Area 51. So what did you get if you went and stormed Area 51?





Man why did you say alien love???? But you know if you're the closest town to Area 51, you got to be prepared to handle the worst. Thankfully that didn't happen. But given the military's warning prior to the "Storm Area 51" proposal, that went about as well as it could have expected. Think of it like a weird, less offensive Burning Man with more aliens, and less… Burning Man.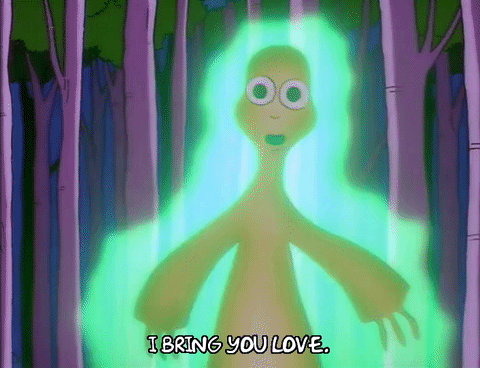 Well I would certainly hope that you would come in peace sir! Or… I don't know how genders work in the alien world. Hell, I don't even know how genders work in the human world. There, I will admit it. But this event just took off, and like your favorite sparkling fire product, just fizzled out. Even some of your favorite brands got in on the alien love. Wait, why did you say alien love? Don't say alien love!!!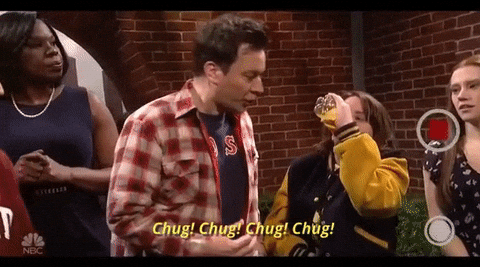 Oh yeah that's the stuff! So with marketers getting into that sweet, sweet alien love, they even have their own theme song now! Yes, so you too can rock out while making alien love as you wait for next year's Storm Area 51 event!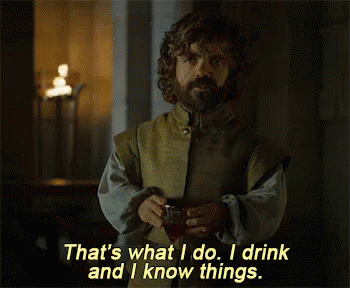 [div style="padding: 20px; background-color: #ffffff; border-radius: 10px; box-shadow: 0px 2px 4px 1px #aaa;"][div style="font-family: arial, helvetica; font-weight: bold; border-bottom: 1px dotted #999; padding-bottom: 8px;"]
[font size="8"]Keeping Up With The Candidates Ep. 12: Beto's Gun Policy

[br] [/font] [br]

From: Idiots #7-17

Sandra J. from Rancho Cucamonga, CA writes:

"You know I really liked Beto O'Rourke, how come he didn't fare better in the campaign?"

Well we liked Beto too, but perhaps this was too much of a hot button issue to warrant him further consideration.




Welcome back to our guide to the mother of all elections to end elections until the remainder of time in 2020, Keeping Up With The Candidates. Last week we discussed the breaking news about how Tulsi Gabbard might be being groomed as a Russian agent. Or a republican one. Or she might tell both to fuck off and go third party. Yeah that would be the absolute worst response to that. Kind of like getting into a car accident and telling your insurance company you did it for the LULZ. Yeah that never works. OK enough of that. We have to talk about America's 800 pound gorilla in the room and that's guns. What are we going to do about America's gun violence epidemic? There's only one man out of the 24 who has the balls to take on the NRA, and that's Texas' Beto O'Rourke. He has a very controversial plan to end gun violence, but what is it? We will take a look and see!






Seriously, good luck with that! I am definitely not poo pooing the idea, but have you seen the comments posted on gun threads, Beto? The most hardcore gun nutters definitely aren't putting down their weapons that easily. Yeah I know it's a comments section – the bathroom stall wall of the internet, and by the way – let us know what you think in the comments! Stay on target, stay on target! But what is specifically involved in this thing?






Yeah I think Stewie is the perfect example of someone who should not be allowed to own a gun because you know he won't use it for good! But a mandatory program Beto? You are really going there? I'm not saying no one should have guns and I'm not touching that one with a 10 foot pole. But here's the problem with a mandatory gun buy back program: the keyword "mandatory". Yeah some gun nutters, that's exactly what they want, and they're not going down without a fight!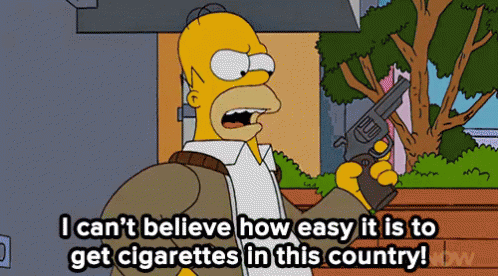 Yeah really, while you're concerned about vaping, there's plenty of people who are armed to the teeth that will kill you before inhaling a lifetime of electronic smoke will do! This is why Beto's gun buyback policy is a good idea in theory but would have a near impossible time working in real life. By the way if you want to see how an actual gun buyback program, here's how Japan handled the situation. And you know what? Japan has the lowest number of shootings in the entire world!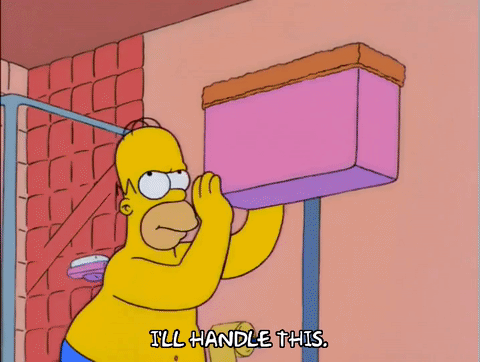 [font size="4"]Next Week:[/font]

Next week we're going to check in with the Bernie Sanders camp and find out what his latest chances of winning the election are after his recent health crisis!


[font size="8"]And Now This:[/font]
[font size="8"]The Hu[/font]

Ladies and gentlemen, my next guest is a really awesome band hailing from Ulanbataar, Mongolia. Their debut album is called "The Gereg". Playing their song "Shoog Shoog", give it up for The Hu!






So because of yesterday's events we will be postponing our Goodbye To Trump special edition indefinitely and will run a Best Of next week instead. And our original season opener was supposed to be on 1/20 but will be moved because of inauguration day, so our actual season premiere will be on 1/27!

See you next week!


Credits

Host: Initech
Top 10 Conservative Idiots Recorded In Front Of Live Audience At: Shrine Auditorium, USC, Los Angeles, CA
Special Thanks To: USC
Holy Shit Gospel Choir: USC Choir Club, Los Angeles, CA
Images: All images copyright belongs to respective copyright holders.
Videos: All videos copyright belongs to respective copyright holders
Articles: All article content copyright belongs to respective copyright holders
Writing: Top 10 Writing Department
Graphics: Top 10 Graphics Department
Research: Top 10 Research Department
Lighting & Stage Props: Top 10 Lighting Department
Legal: Top 10 Legal Department
Advertising: Top 10 Advertising Department
HR: Top 10 Human Resources Department
Initech's Wardrobe Provided By: JAB Inc.
Wheel Of Corruption By: Studio 1 Stage Props, Burbank, CA
The Hu Appear Courtesy Of: Eleven Seven Music
Management: Initech Productions, CCC Management
Follow The Top 10 On Twitter at: @10Idiots
New! Follow The Holy Church Of The Top 10 On Twitter: @churchoftop10
Questions? Comments? Complaints? Hate mail? E-mail The Top 10 at: Top10ConIdiots@gmail.com



Initech Productions: Yes, We Got The Memo


0 replies, 299 views