Wed Dec 16, 2020, 05:00 PM
Top 10 Idiots (341 posts)
Top 10 Conservative Idiots #9-19: 2020 Year In Review (Worst Year Ever) Edition


So you might be wondering – how the fuck did this year come to be the nightmare that it is? We here at the Top 10 face this question every year – how do you boil down an entire year's worth of stuff into just 6 short entries? When we left off in 2019, things were getting pretty interesting because Trump had gone too far in peddling conspiracy theories about Hunter Biden and Ukraine, and in attempting to dig up dirt on the subject, using super creep Rudy Guilani as an international detective, he went too far. As Trump always does. But 2020 started off in a very unusual way because at the end of 2019, Trump had got his ass impeached by Nancy Pelosi! So how did that affect him? Well about as well as you could possibly expect because he did the one thing you're always advised against on the Apprentice: He got his sorry ass fired like the intern who drinks too much at happy hour! Except that Trump is the creepy old weirdo who curses at you before pooping his pants and waddling off. Yeah that happened!





That is right! They walked out of the trial just like the Deltas in Animal House, though we secretly suspect that they are more like the Omega House. And of course Trump does his best George Bluth impression because he has the absolute worst attorneys. I mean come on, the guy has Rudy Giuliani as his primary lawyer. You might as well have Lionel Hutz or Barry Zuckerkorn as your attorneys. But yes these guys really are the bad guys in this case.





And in other news, remember the Doomsday Clock? It inched a few seconds closer to midnight this year, and it may have to do something with this. Remember Trump's precious border wall? Well it blew over, thanks to his continued and completely egregious denial of climate change! That's right, keep denying that it exists, Trumpers. It will eventually kill you all, and there's unfortunately no cure for that. But this was one of my favorite things to happen in the early part of the year.






But then I can't get out of here without mentioning the beginning of what is going to be the shittiest year ever, and all of the things that I just mentioned are starting to come together. And that was the absolutely tragic helicopter crash involving Kobe Bryant. As a die-hard and life-long Lakers fan this shook me to my very core. There's literally nothing funny I can make of this terrible atrocity so I won't even try. But that was just the first of the worst news yet to come and oh boy is it going to get worse.






And then there was February – where not a whole lot happened because March was only one month away and we all know what is coming, so we will save that. But by then the coronavirus had been identified and was spreading rapidly. But another virus that has been infecting the GOP for 40 years now may be on its' last legs. That's right – I'm talking about Rush Limbaugh, everyone's favorite pill-popping shock radio DJ – has terminal lung cancer. Nothing funny you can make about that, but considering that he's made fun of deadly diseasese in the past, everything is off the table!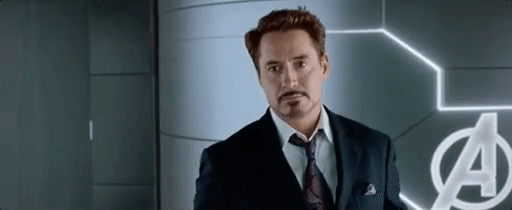 Winter is over, now it's time for:


[div style="padding: 20px; background-color: #ffffff; border-radius: 10px; box-shadow: 0px 2px 4px 1px #aaa;"][div style="font-family: arial, helvetica; font-weight: bold; border-bottom: 1px dotted #999; padding-bottom: 8px;"]
[font size="8"]March – April: COVID-19: Your Worst Nightmare Come True

[br] [/font] [br]

By now you might have been hearing reports of an incredibly deadly illness spreading in various parts of the world. The illness was identified as SARS-COVID-2. In fact, we even reported on COVID stories in the early parts of January (see: Top 10 #8-4 ) and in February (see: Top 10 #8-7 ) and while we weren't sure what to make of it in the beginning ,we knew it was coming. And by the middle of March, a full blown pandemic not seen since 1918 was declared and literally life as we knew it had come to an end. Everything was gone. International travel gone. Any large festivals and events, gone. Your vacations, business trips, sporting events, any activities you had planned, gone. And the restrictions on how to deal with this virus just kept coming. The death toll this virus was taking started rising. And it tanked the economy in the process because many businesses just had zero revenue because of it. And your life changed too. Your favorite restaurant became your kitchen table. Your office, school, and social life was your laptop, replaced with this video chat service called "Zoom". And we were wondering – what's it going to take to get things back to life as we knew it? Well it's going to take a lot. But then again we have President Shit For Brains at the helm, and when public health officials first became alarmed, he was doing his best impression of the Army guard from Animal House.






Of course he didn't. Trump is, as Al Franken would call him, a lying liar who lies, and don't worry, we'll talk about his infectious disease "experts" in the next entry because that is the stuff of pure insanity. I mean we used to laugh at these idiots. Now they are making policy. In fact we went on hiatus the week the pandemic was declared. Which forced us to take some extended time off to do some soul searching and well, we ultimately came back better off. But everyone was hurting and Trump's only stimulus during the early months of this thing left us with mere peanuts while other countries were getting thousands in stimulus money.






But that said, with everyone hurting from the newly imposed shut down orders because of the virus, what does Trump do? He rubs salt in the wound. Because like the sadistic psychopath that he is, guess who he puts in charge of handling the pandemic? Jared Fucking Kushner. That's right, he has a superpower – he can turn a bustling high rise into a rat infested shithole in single inspection! So why him? Well it's either that or the My Pillow Guy.






Aw… he went to Jared. Though this Jared won't give you a credit-card maxing diamond ring the size of a small car. This Jared will screw everything up and let his father in law sort it out, and fine mess of a job he's doing. Of course by this time the pandemic is dominating the news, and everyone was forced to do things differently than they have known their whole lives. Hell even Trump suggested his own cure for this deadly virus, and well, it didn't go over well. At least the memes were hilarious!



&feature=emb_title

Spring is over (finally!). Now it's on to the beginning of summer, where…


[div style="padding: 20px; background-color: #ffffff; border-radius: 10px; box-shadow: 0px 2px 4px 1px #aaa;"][div style="font-family: arial, helvetica; font-weight: bold; border-bottom: 1px dotted #999; padding-bottom: 8px;"]
[font size="8"]May – June: The Misery Continues

[br] [/font] [br]

The pandemic is over! Wooooooooooooooohooooooooo!! We can go out and party again! Oh wait, no, it's just beginning! In a raging pandemic, nothing is real. Everything is far away. You can't see anybody you care about. You can't visit places you care about. Many small businesses and large chains were going under because they had essentially zero revenue. Hell even your toddlers have to live out their baby years under this video chat service called "Zoom". And like that Zoom became a household name because that's how we had to live. Your commute to your office was however long it takes you to walk from your bathroom to your desk. Business attire became sweatpants. Your vacation was Netflix. Your weekends were Netflix. So much damn Netflix!!! Even your social life was your beverage of choice and a Zoom chat with your buddies. And it even forced campaigns to stop and go underground. And of course our Dear Leader wasn't having any of it and was resorting to doing his best impression of the Simpsons's Krusty The Klown. Think of the ratings! And the protests against these incredibly harsh lockdown restrictions were getting weirder and scarier. Just look at what happened in Michigan.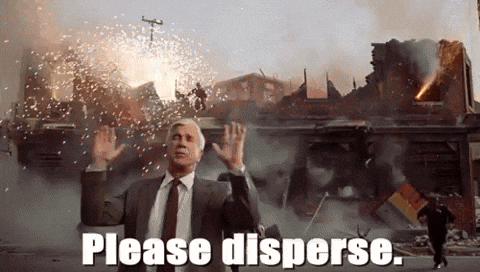 And then things really started getting ugly. There were anti-lockdown protests springing up all over the country. People had enough, and I totally get it. We are all miserable right now and it doesn't look like that misery is ending anytime soon. But that said, one of the craziest protests happened in the blood of my blood, Orange County, and the beach side community of Huntington Beach. And I'm not at all surprised that the anti-lockdown protests and MAGA supporters are going hand in hand.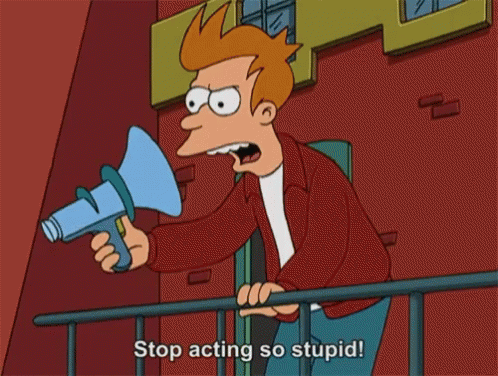 At least we got a break from all the virus insanity when Tesla CEO Elon Musk announced that he named his newborn son a series of unpronounceable syllables, and that he was going to be one of the first people living on Mars. Wait, what? You heard me. And he's even got the backing of Trump's insane Space Force division to go along with that. Why don't we try solving some of the problems here on earth before we go ruin other planets, shall we?






So by now Trump press conferences featuring special guests like quack doctors and the My Pillow Guy for a while, were our only source of entertainment. That's right – no sports, no concerts, no movies, no new TV shows. Just Trump blabbing about his bullshit every night to people who were willing to listen, and he finally gave people an excuse to put their Netflix and Disney Plus subscriptions to good use, but then 2020 started getting even weirder. Because, wait for it, the Pentagon proved that extraterrestrial aliens exist! Someone call Tom DeLonge quick!!!





Summer is just beginning. Now it's onto the heart of summer!


[div style="padding: 20px; background-color: #ffffff; border-radius: 10px; box-shadow: 0px 2px 4px 1px #aaa;"][div style="font-family: arial, helvetica; font-weight: bold; border-bottom: 1px dotted #999; padding-bottom: 8px;"]
[font size="8"]July – August: The Death Of George Floyd

[br] [/font] [br]

We here at the Top 10 home offices in Burbank, California, were throwing around ideas as to how to best broach this subject. But that said, I'm going to use an analogy from one of my favorite movies of 2019, Joker. It's about an anarchist who takes over the most powerful human beings in one of the most corrupt cities in the world. Oh wait, that's Q Anon. It's about… oh wait that's also Q Anon. My point is, the movie does not paint the father of Bruce Wayne, billionaire industrialist Thomas Wayne, in a positive light. And if you know the Batman franchise, Joker ends with the murders of Thomas and Martha Wayne in a dark alleyway that sets off Bruce Wayne becoming the Caped Crusader. But Gotham is in such disarray that the citizens are rioting thanks to the actions of the Joker and that's where this story kicks in. I'm of course talking about the Death Of George Floyd and the international firestorm that it set off.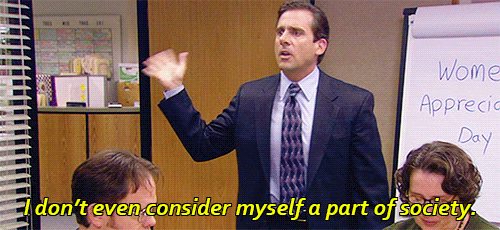 And the shit really hit the fan with protests, riots, and looting all over the world, in some instances it really did mirror the ending of Joker. But with any protest in the Donald Trump era, you know that some bad hombres are going to crash the party, and that gave birth to a dangerous and scary new group of anarchists called "The Boogaloo Bois". In fact their shit is so insane that we'll cover that in the next entry when it came to a head in Michigan. But these guys you don't want showing up at your next protest!





Yeah so the world is burning and everyone's infected with a new disease for which there is no cure, at least not yet, but vaccines were in development and looked promising. But then things got weird. While everyone was looking for a way to cure COVID, which was ravaging the country, Trump went all in on a drug called "hydroxychloroquine" which was banned, then banned, then repeatedly banned again. It was banned more times than the New York Jets have wins in 2020. Hey o! Remember when we talked about aliens in the last entry? Well, I don't want to say it was aliens, but it was aliens!






Yeah seriously, where are Mulder and Scully when you need them? Oh and what else happened during the summer? Oh yeah longtime Trump ally and hardcore racist Steve Bannon got arrested, in perhaps one of the stupidest stupid criminal schemes to ever scheme. And these people think they're capable of running the country better than Democrats? Good freaking god. And we sit here in front of our Zoom meetings wondering why we can't have nice things. Well, here's the reason.






That's it for summer! Now it's time to start the fall season! At least we get new TV!


[div style="padding: 20px; background-color: #ffffff; border-radius: 10px; box-shadow: 0px 2px 4px 1px #aaa;"][div style="font-family: arial, helvetica; font-weight: bold; border-bottom: 1px dotted #999; padding-bottom: 8px;"]
[font size="8"]September – October: RIP Ruth Bader Ginsburg, Hello Amy Comey Barrett

[br] [/font] [br]

We're getting into fall now. Unfortunately COVID is still here. Some good things were starting to happen. My basketball team, the Los Angeles Lakers, had secured their first title in the NBA's COVID bubble in Orlando, and honored Kobe's memory in the process. And the Los Angeles Dodgers had won the World Series playing in Arlington, Texas. But this might be one of the worst things to happen in an otherwise nightmare of a horrible shitty year. I'm almost certain that everyone knows where you were when you heard the news that SCOTUS justice, feminist icon, and the original social justice warrior Ruth Bader Ginsburg had finally succumbed after a long bout with lung cancer. And we needed her to live past this horrid administration so Joe Biden could appoint her replacement. But unfortunately, Trump got yet another SCOTUS nomination, and he chose Amy Comey Barrett – who's a member of a bizarre Catholic cult that's taking over Indiana at an alarming pace. And if you thought Heaven's Gate was deranged, I see your Heaven's Gate and raise you: People Of Praise!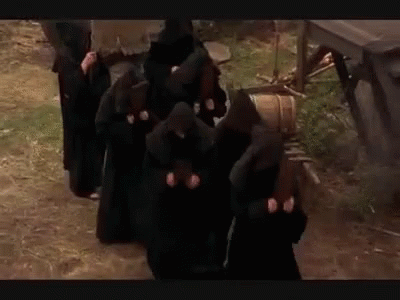 Ha ha ha ha, I love that movie! In campaign news, Joe Biden had been made the Democratic nominee and was polling way beyond anything Trump could ever imagine. But there was another candidate who burst on the scene and was every bit as batshit insane as you could possibly imagine. I'm of course talking about Kim Kardashian's baby daddy Kanye West. And his campaign was quite the stuff of insanity and thankfully he had no rhyme or reason as to what he was doing and his campaign pretty much ended before it started.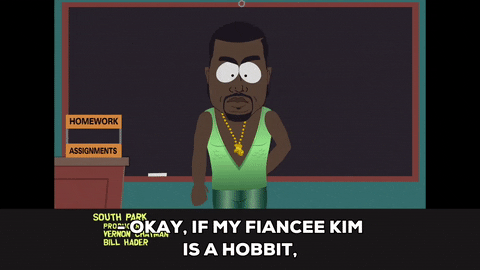 Whew, we dodged that bullet! One bullet we did not dodge though is the worst president of all time, Donald J. Trump. Though thankfully it was during this time that his favorite punching bag, the New York Times, nailed him on his taxes. While the GOP conspiracy theorists were snake-oil scamming their way into yet another "scandal" involving Hunter Biden, for which they got absolutely nothing, a real scandal was brewing with Trump's taxes. Oh yes and it was fun too, made you forget about COVID for a while!





But speaking of COVID, while we were celebrating the news that Trump's ass was as broke as the chain stores that were losing their businesses because of the COVID "hoax", Washington got another unwelcome visitor in the form of COVID-19 infecting nearly the whole damn West Wing! I mean shit, the whole place is probably a biohazard by now and I hope that our incoming president Biden will do some serious deep cleaning!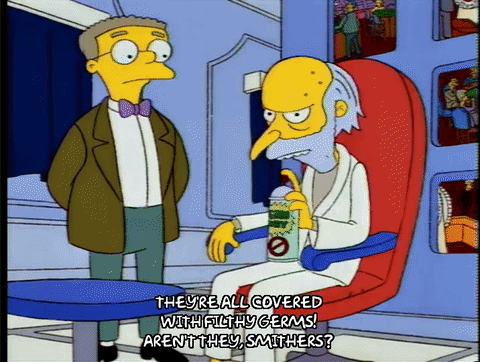 Trump still has a month before he goes full Howard Hughes! Then things got weird, because that's practically expected. While we were all laughing our asses off at the Vice Presidential debate, when a fly landed on Mike Pence's head and stayed there for a whopping 10 minutes, this happened. Remember when Trump tweeted to "Liberate Michigan" back in the early days of the pandemic as a moratorium on Governor Whitmer's lockdown restrictions? Well the Boogaloo Boys decided to act on it, and attempted to kidnap her in… a PT Cruiser! I mean come on guys if you've got sub machine guns and are armed to the teeth, maybe try using a vehicle that's more threatening than a PT Cruiser, OK?





That's it for fall! Now Winter Is Coming! Yes, all caps for the Game Of Thrones reference!


[div style="padding: 20px; background-color: #ffffff; border-radius: 10px; box-shadow: 0px 2px 4px 1px #aaa;"][div style="font-family: arial, helvetica; font-weight: bold; border-bottom: 1px dotted #999; padding-bottom: 8px;"]
[font size="8"]November – December: The Attempted Stealing Of The Election Of Joe Biden

[br] [/font] [br]

We're almost done, folks! So close to the end of the year and we're finally starting to get some good news. Especially now that the election is over and we can say that Joseph R. Biden is the 46th president of the United States of America! We did it!!! Well, he's still president elect, right? So Trump's plan for an "October surprise" in the form of yet another "scandal" directed at Hunter Biden failed big time and even got them blacklisted from social media sites. Finally! In an otherwise dismal clusterfuck of a year we were beginning to get some good news! That plus the vaccine! So we elected Joe Biden and we got a vaccine. OK yeah I know those two go hand in hand, but yeah otherwise, fuck Trump! OK I am rambling here, here's more.






That's right!!! Victory!!! Finally four long, frustrating and angry years of listening to that fucking pathetic excuse of a douchebag of a leader that is coming to pass. But sadly he's not going anywhere. We expect him to ditch Twitter for Parler like so many conservatives are doing, and it's going over really well. Don't worry, we will cover their social media exodus in a minute. But if you expect Trump to go quietly, well, being quiet was never his strong suit.






Sigh… god damn it. So when your children grow up and have children of their own, and they ask you why we can't have nice things, point them to this administration. But while we at least got one candidate to succeed, and that's Kanye West, that didn't stop President Turd Burglar from holding other marches and rallies, and that's exactly what has been happening and if you guessed that they would turn violent really quickly, well, you're not wrong!



Though now we are finally back to the present! I do have one of my favorite things that has been coming of the last few weeks and that is concerts. Man do I miss live music. Remember when NPR's Tiny Desk concerts were a thing? And they probably will return once this god forsaken pandemic is over. But Trump actually did his best impression of NPR's Tiny Desk concerts and gave a Tiny Desk MAGA speech, and well, it wasn't the same thing.






So with that said, now that we are finally back to the present, where do we go from here? How do we close out this absolute nightmare of a year that is 2020? And where do we go in 2021? Well there's plenty of ways that 2021 could go wrong and there's also a lot that could go right. But all I know is I am looking forward to the end of the right wing takeover of America. Oh man I am so ready! At least we won't have to see or put up with Jared or Ivanka anymore!

If the celebrations that spilled into the streets of New York City in the wake of Joe Biden's victory made one thing clear, it's that the Trumps aren't welcome here.

For the President, who changed his primary residency last year to Florida, that's perhaps no major loss, but for Ivanka Trump and Jared Kushner, the block parties celebrating the demise of the Trump administration may provide a glimpse of what awaits them once they exit the White House.

Now that their political lives in Washington are over -- the question for this once-golden power couple is what their time in the political spotlight has meant for their brand, particularly in their old Manhattan stomping grounds.

"[The President] was so awful and divisive about New York, saying it's a nightmare or that it's empty, or a has-been," said Jill Kargman, a writer, Upper East Side resident and daughter of the former chairman of Chanel who has socialized at events with the couple in the past. "No one here is going to forget that. To even come back here after everything he's said, it's not going to work."
https://www.cnn.com/2020/11/14/politics/jared-kushner-ivanka-trump-post-white-house/index.html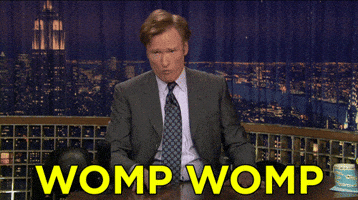 We did it everybody!!! We made it through 2020!!!!



[div style="padding: 20px; background-color: #ffffff; border-radius: 10px; box-shadow: 0px 2px 4px 1px #aaa;"][div style="font-family: arial, helvetica; font-weight: bold; border-bottom: 1px dotted #999; padding-bottom: 8px;"]
[font size="8"]Holy Shit

[br] [/font] [br]

Gather around my fair brothers and sisters! It's time to take a seat in the virtual pew make an online donation in the LAWRD's virtual collection plate, for the Holy Church Of The Top 10 has convened and it's time to remind you that the holiest among us are the most full of:




My fair virtual congregation! We are finally almost done with this nightmare year that is 2020, but before we go, you are probably like us and wondering how you should spend the high holidays with your family and friends. Well, if you're wondering what you should do, there's a right way to do things and there's a wrong way to do things. And if you want to know how to do things the wrong way, look no further than Dave Ramsey. If you don't know who Mr. Ramsey is, he is a Christian economist, but he's more of a snake oil salesman. Anyway Mr. Ramsey employs 800 people. And in this time of a great pandemic, Mr. Ramsey also employs mandates against masking and social distancing, and that's a big no no. So here's what is happening so far.






Yes and that devil's name is Dave Ramsey, who the good LAWRD JAYSUS would probably have smited by now, because it's pretty clear that Mr. Ramsey does not give a shit. Yes, as I have stated repeatedly, we're allowed to swear in my church. But that stated, you don't want this to happen at your holiday Christmas party whether it's in this nightmare year of 2020 or any year!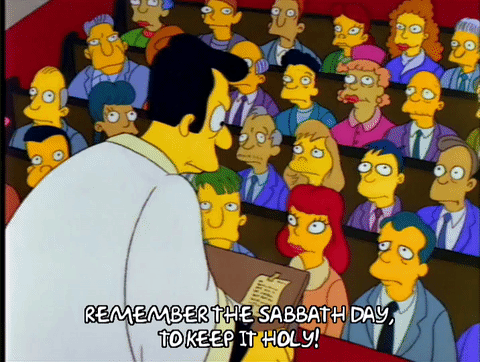 Yeah well you can only remember the Sabbath day if you have parishioners who are actually you know, alive to keep it holy! You know we may have to do a deep dive into Dave Ramsey in a future issue because this guy is a gem. And by the way, he's not the only one throwing a COVID Christmas party, because if there's one thing you can count on, it's for the unholy, ungodly Dark One, whose name shall not be mentioned in my church, to always be one to defy orders.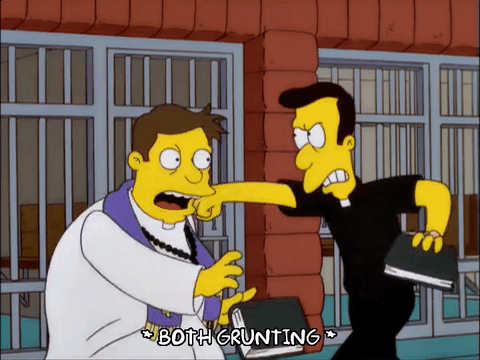 That's what you get when two pastors start fighting each other. But when you plan your COVID Christmas party, always think do not do what they do, do what is righteous! Because these people do not do what is righteous, whether it is Dave Ramsey, or the Dark One, or even the governor of Mississippi. As much as people are tired of this virus ruining our lives, let's adhere caution so we can have parties again!






Oh but all things are about JAYSUS!!! And that's it for Holy Shit in 2020, we will see you in what will hopefully be a much better 2021! Mass has ended, may you go in peace! That's it this week for:





[div style="padding: 20px; background-color: #ffffff; border-radius: 10px; box-shadow: 0px 2px 4px 1px #aaa;"][div style="font-family: arial, helvetica; font-weight: bold; border-bottom: 1px dotted #999; padding-bottom: 8px;"]
[font size="8"]Conspiracy Corner: The World Of Parler

[br] [/font] [br]




Welcome back to our segment that attempts to explain the unexplainable, Conspiracy Corner. Because in this trying time, people attempt to explain the unexplainable, so they turn to conspiracy theories in an attempt to explain them. We are coming to you live from an underground doomsday prepper shelter from deep in the alkali flats of the New Mexico badlands! Just allow me to adjust my tin foil hat for maximum government interference… there we go. So this week we're going to talk about the new safe space of the right, the social media website called Parler. And on Parler, everything is a conspiracy and everything is the fault of those dirty, scheming libtards! Because only they could come up with a word as lazy as that. In fact Parler is most likely the 2020 equivalent of My Space. Remember My Space?






Yes the people who are on Parler seem like perfectly normal, sane folks. Oh who am I kidding? They are all batshit crazy conspiracy theorists who think everyone and everything is out to get them! But in fact, Parler attracts the people who not only read misinformation, they revel in it. But for the last three years in particular we have seen conservatives go nuclear in their attempts to bring free speech to social media sites, and it has backfired on them spectacularly!






Oh stop your rabbling people! The only reason we're in this mess is because you're so unhappy with everything that you have brought on us! I mean with enemies like these, who needs friends? This is what free speech looks like!


Link to tweet


Come join the Proud Boys! You'll own the libs and look fabulous doing it! Oh wait, you'll also have the proud distinction of being a national embarrassment on social media. Good luck finding employment guys! Yes, grab a skirt and flash "fuck Antifa" on your ass because, owning the libs! And we bet all of these many men have Parler accounts! And on Parler everything is a conspiracy theory.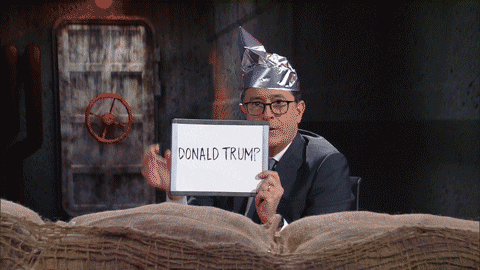 So with those guys at the helm in Parler, the platform's original intent of free speech goes the way side for a plethora of batshit crazy, and they just keep one-upping each other. I could spend all day talking about the craziest of the crazy, but instead I'm just going to give a shout out to a Twitter handle called @Parlertakes, because they wade through that sewer pretty awesomely. But these guys redefine the term "crackpot" because their worldview is so distorted.







[div style="padding: 20px; background-color: #ffffff; border-radius: 10px; box-shadow: 0px 2px 4px 1px #aaa;"][div style="font-family: arial, helvetica; font-weight: bold; border-bottom: 1px dotted #999; padding-bottom: 8px;"]
[font size="8"]People Are Dumb

[br] [/font] [br]

Hit it!!



Of course you know by now that people are people, and people are dumb, and this is my favorite People Are Dumb of the year because go back through all of the crazieness that happened in 2020, and there were and still are a lot of really fucking stupid people in this world! I want to start with this story out of the Bayou State, Looooooooooooooooooooosiana! Now here's the thing people, don't go wearing your name on your sleeve like this. This reminds me of the Simpsons episode where Homer saw an alien and Marge is wearing a "Homer Is A Dope" shirt. But yes, this really is that level of stupid. Now where's Leonard Nimoy to narrate this story?






And look at the fine stitching on Dope. Next up, as always we have to talk about good old Florida Man, hailing from the Sunshine State. America's most penis-shaped state. Of course we kid, we kid. But while Florida may bring the crazy, this brings the concept of "idol worship" to an entirely new level. Going to get dialysis is never something anyone wants to do, but if it's something you don't go through, maybe don't bring an emotional support cardboard cutout of Donald Trump!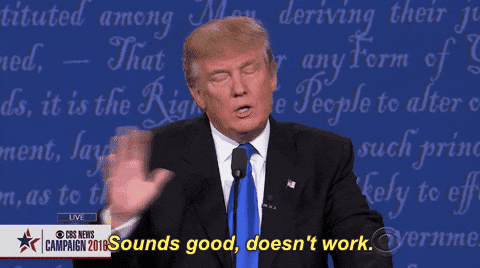 Next up – we unfortunately had to bid farewell to one of our People Are Dumb hall of famers, a Bakersfield member of the Flat Earth society known as Mad Mike Hughes. In fact the guy was so convinced that the earth was flat that he was building his own homemade rocket that would take him to the outer banks of the earth's atmosphere to prove it. And well, as you can guess, it ended about as spectacularly as it would expect! In fact we dedicated a whole segment to Mad Mike in Idiots #8-9.






Yeah it was kind of like that. Next up – the year 2020 brings about a whole new variety of stupid people, the COVIDiots! Yes, the coronavirus pandemic has brought about not one, but two breeds of COVIDiot – the people who don't wear a face mask, and the people who don't believe the virus exists. And that COVIDiots' name? Boris Johnson. Yes, the PM of the UK was in fact one of the biggest COVIDiots around!






Thankfully PM Johnson is taking this way more seriously now, can't say the same for our own president, because fuck it. So how do you follow Boris Johnson? Well of course we go back to the great state of Florida. And if you're going to give the police a fake name, maybe don't use the name of the world's most famous movie gangster. Yes, so maybe don't go against the family on this one!





That's it this week for:




[div style="padding: 20px; background-color: #ffffff; border-radius: 10px; box-shadow: 0px 2px 4px 1px #aaa;"][div style="font-family: arial, helvetica; font-weight: bold; border-bottom: 1px dotted #999; padding-bottom: 8px;"]
[font size="8"]Road To The White House

[br] [/font] [br]




Welcome back to our coverage of the 2020 election to end all elections in… *cue reverb* THE ROAD TO THE WHITE HOUSE!!! Oh man that was some good reverb there. Well so we are just about done with this year, but somehow the election is still not over? It's no surprise that Joe Biden won the election but now with all the votes certified, tallied, and certified again. But there are those who are still living in an alternate reality, complete with an alternate election. I guess that's what you get when you deny reality for 4 years and live in your own bubble. I mean just look at this map and you will see that the right wing has truly lost their shit. Can we throw that up there?


Link to tweet



Yeah they still think that! Meanwhile the rest of us who live in sane America are celebrating Joe Biden becoming the 46th president. Man I wish we had an audience because I would love that applause! But anyway that said here's the latest developments.






See that Trump? Unlike what you did, what we did was called "winning". You have now lost two elections and have occupied the White House for four inexplicable years. Just imagine if we had a competent president in charge right now! But right now we don't, and no matter how many times he gets knocked down, he… gets knocked down some more. Such sad attempts from such a sad, pathetic little man. At least PRESIDENT BIDEN has finally got some recognition!





So now you might be thinking this was supposed to be a preview of what Biden's first 100 days are going to look like. Well I have your answer. But I wanted to address the sheer assholery coming from the Trump administration. Now that I've done that, we have a preview of what the first 100 days coming from the Biden administration are going to be. And it's not going to be what one would call a "cake walk" but given the disaster that Trump has given us, Biden is going to have a lot of mess to clean up on his hands, and I'm not just talking about Trump's shit!








That's it folks! We are done with season 9 and the worst year ever! Season 10 starts on 1/13/21 with our Goodbye To The Trump Administration special edition! That's right we will dedicate all 10 entries to the best (and worst of) the Trump administration through all four years of this nightmare from when he wormed his way down that gold escalator to the Electoral College cementing the vote against him!

Merry Christmas, Happy Holidays, and Happy New Year! Stay safe everybody! See you in January!


Credits

Host: Initech
Top 10 Conservative Idiots Recorded At: Flappers Comedy Club, Burbank, CA
Images: All images copyright belongs to respective copyright holders.
Videos: All videos copyright belongs to respective copyright holders
Articles: All article content copyright belongs to respective copyright holders
Writing: Top 10 Writing Department
Graphics: Top 10 Graphics Department
Research: Top 10 Research Department
Lighting & Stage Props: Top 10 Lighting Department
Legal: Top 10 Legal Department
Advertising: Top 10 Advertising Department
HR: Top 10 Human Resources Department
Initech's Wardrobe Provided By: JAB Inc.
Wheel Of Corruption By: Studio 1 Stage Props, Burbank, CA
Management: Initech Productions, CCC Management
Follow The Top 10 On Twitter at: @10Idiots
New! Follow The Holy Church Of The Top 10 On Twitter: @churchoftop10
Questions? Comments? Complaints? Hate mail? E-mail The Top 10 at: Top10ConIdiots@gmail.com



Initech Productions: Yes, We Got The Memo


0 replies, 1707 views