Wed Nov 25, 2020, 04:37 PM
Top 10 Idiots (341 posts)
Top 10 Conservative Idiots Best Of #14 - Pre-Thanksgiving Edition


From: Idiots #6-6

Dolores G. from Queens, New York writes:

"Love you Idiots! I saw your show at the Grammercy last year! Can't wait for you to come back! My question is – what does Trump have on Mitch McConnell and Lindsay Graham?"

We appreciate the support! We have a great time every time we visit the Big Apple and can't wait to return next year! We don't know what Trump has on Mitch McConnell, but we suspect that the National Enquirer has something on Trump, and this story could also explain why he hates Amazon so much.

Yeah… we need some sexy time music cause this one is for the lovers in the house! That's right – we're going to talk about one of the lowest forms of behavior that you just shouldn't do – the dick pic! Yes, the subject of the dick pic once again rears its' ugly head. But do we really need a guy with the last name pecker threatening to publish dick pics? Let's just let that one sink in for a minute. This is quite possibly one of the most insane scandals ever to scandal.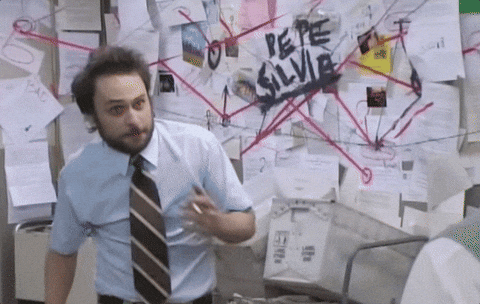 And by the way just how evil is AMI over this? Well this wouldn't be the first time a sleazy tabloid got caught in an extortion ring. That's pretty much what they do for a living! So just how legal is what AMI is doing? Well let's ask a real lawyer!






That's right – hell no!!! But what is AMI getting out of all of this? Well they're so deep in the collusion scandal that they actually asked the Justice Department whether or not they should register as a foreign agent with the Saudis! Yes that's right! AMI is deep in a hostile foreign power that is against American interests, much like the WWE. I mean come on, it's all connected don't you know?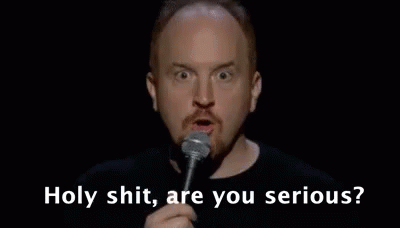 Yes… yes we are!!!! So you have a trashy entertainment company and a trashy supermarket tabloid journalism company both deep in a massive conspiracy to undermine the world's largest retailer, but how far does it go? Yes, that's what she said! Thank you sir! Got to love it when we have smart asses in the audience! But of course AMI is in full "nothing to see here" mode!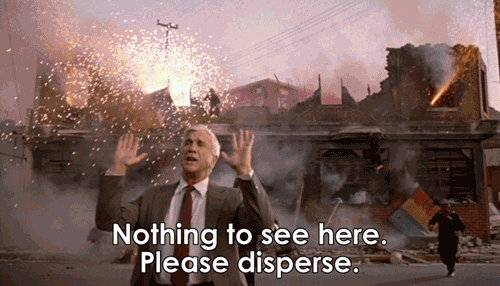 [div style="padding: 20px; background-color: #ffffff; border-radius: 10px; box-shadow: 0px 2px 4px 1px #aaa;"][div style="font-family: arial, helvetica; font-weight: bold; border-bottom: 1px dotted #999; padding-bottom: 8px;"]
[font size="8"]Donald J. Trump

[br] [/font] [br]

From: Idiots #8-2

Donna B. from Santa Ana, California writes:

Hello Idiots! Why is Trump so angry and pissed off all the time? Didn't he already get fired?

Well, Donna, I think it could have something to do with this!

I'm just going to warn you right now that next week's Top 10 could have a very different attitude depending on the outcome of the impeachment trial. Right now I'm expecting that the Senate will vote not to go through with impeachment and conviction which means that we will most likely be in a "fuck everything mood". On the other hand if they surprise us, we will be in a "pop the champagne" mood. So that said, since Trump nearly brought us to the brink of World War III to distract from impeachment, how is that sitting with Congress and most particularly Adam Schiff? Well, let's find out how well it's going.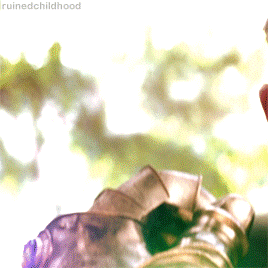 Where is Thanos? Can we just snap with the Infinity Stones and erase the last 3 years? Or can we snap forward 5 years? What? That's not how it works? The question now is whether or not John Bolton is going to testify at the big senate hearing. The strange thing is that we never, not once ever, thought that Mitt Romney would be the voice of reason when the opposing party has become a dangerous and scary cult.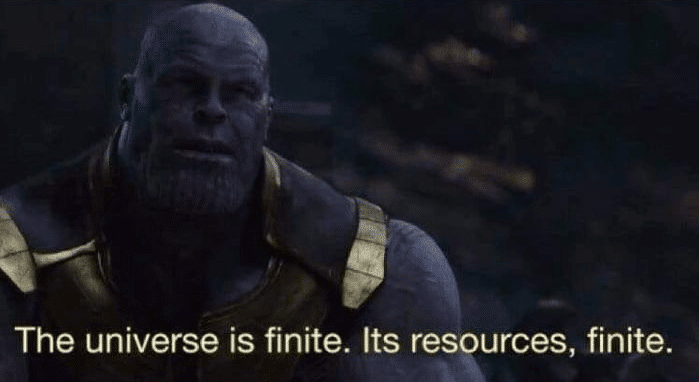 I don't know why we're using Endgame GIFs, but really it does feel like the end of a very long and strange trip doesn't it? But apparently now Nancy Pelosi says that there's a new "truckload" of evidence that suggests that Trump did the deed of asking the Ukraine to dig up dirt on Biden even though it's a completely baseless and bullshit conspiracy theory. How's that going?







Yeah…well why do we let Russia get away with anything? Since the 1980s, Russia has consistently produced nothing but bad for society. Hell, even before the 80s, it was pretty well known that Russia was the Loki to the USA's Thor. But you know next week is our Straw Poll Special, and with the Straw Poll happening in Iowa like it always does, how does impeachment fly there?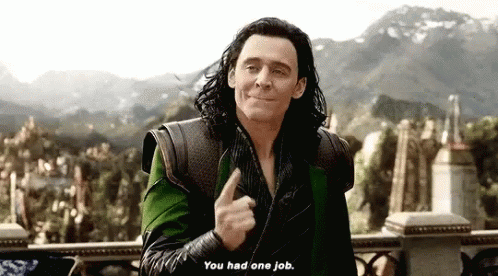 ?itemid=11527558


[div style="padding: 20px; background-color: #ffffff; border-radius: 10px; box-shadow: 0px 2px 4px 1px #aaa;"][div style="font-family: arial, helvetica; font-weight: bold; border-bottom: 1px dotted #999; padding-bottom: 8px;"]
[font size="8"]Rush Limbaugh

[br] [/font] [br]

From: Idiots #8-6

Mitchell H. from Grosse Point, MI writes:

"Rush Limbaugh got the medal of freedom? What did that guy do to deserve it? I thought he died or something?"

Mitchell, we know it's insane that Trump did that and tarnished the reputation of the Medal Of Freedom, but when Rush finally goes, here's how you should feel about that.

Let's spin it to win it! And it lands on… come on no whammy no whammy no whammy no whammy… stop!!! Something random in the news!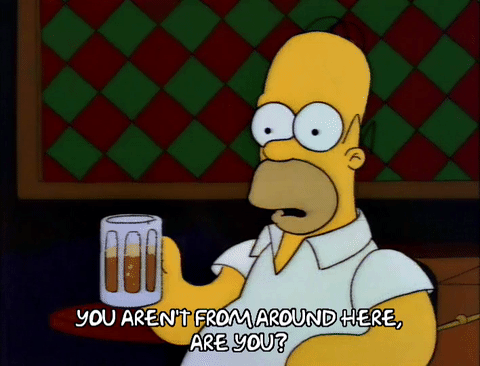 Come on, if you're going to tell a bunch of beer drinkers their product is crap, at least come back with something better than White Claw. That shit is basically La Croix mixed with alcohol mixed with tap water. Why not just chug some pure grain alcohol like Always Sunny In Philadelphia? Seriously, was Florida Man visiting Brooklyn? Spin it again! Talk shows! Folks, last week it was reported that Rush Limbaugh has potentially terminal lung cancer. Which prompted an outpouring of support from conservatives everywhere while Democrats were asking the question "Should we feel remorse for someone we hate?". Well the answer to that one is a very complex one. And there's no easy answer.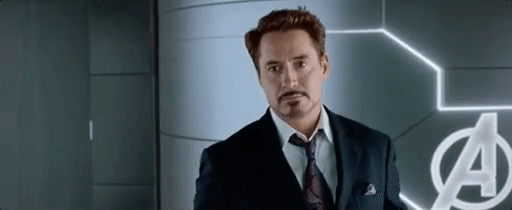 Now come on, who knew that Rush had a heart to begin with? Oh now we kid, that's the kind of joke we actually can make. And here's one that isn't. OK so Rush Limbaugh has said an awful lot of shit in the last 30 years. Among his greatest hits, he's gone on Carr mocked rape victims, trashed disabled war veterans and famously had that beef with Michael J. Fox after his Parkinsons diagnosis. But you know what we don't do? We don't wish death on people we don't agree with, even if they are ugly people both on the outside and inside. Just wait for nature to take its' course.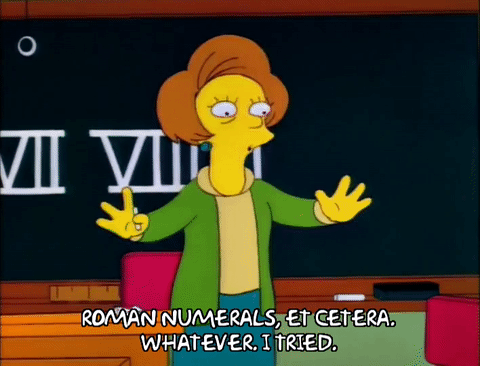 Yeah no, we don't encourage that kind of thing here. And if there's one thing that you never, ever do, it's piss off the cult. Because they will hold a grudge against you well into the next century. But here's one thing that you should never, ever do – don't ever, EVER celebrate that someone else has cancer, because it's a shitty disease no matter who has it. And if you're like the above teacher, really, there's no time or place for that. Leave it to yourself.







[div style="padding: 20px; background-color: #ffffff; border-radius: 10px; box-shadow: 0px 2px 4px 1px #aaa;"][div style="font-family: arial, helvetica; font-weight: bold; border-bottom: 1px dotted #999; padding-bottom: 8px;"]
[font size="8"]Sarah Sanders

[br] [/font] [br]

From: Idiots #7-3

Cassandra W. from Burlington, Vermont writes:

"Kaleigh McElenay is unbearable! What did we do to deserve her?"

Cassandra, keep in mind that Kayleigh is just another in the long list of airheads who have been at the helm as Trump's press secretary. We expect her to be fired any day now and be replaced with an even dumber replacement.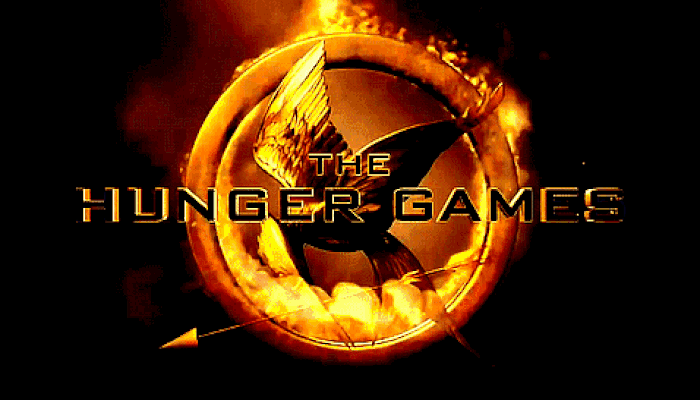 I'm baaaaaaaaaaaaaaaaaaaaaaaaaaaaaaaaaaack!!!!! Yes, my pretties, I am back for the latest installment because people keep leaving this administration so it is my duty to report on it and make fun of it while I imbibe on this freshly carbonated alcoholic beverage! Damn it, Charlie… oh wait that's right, Charlie left in the last episode that we did this so I must confide in my new assistant Nathaniel. So I say, Nathaniel… bring me the champagne! This week, it was Tribute Sanders from the 1st district who was eliminated, and Tribute Sanders has been in the Trump administration the longest! In fact, Tribute Sanders was at one point considered a lock to win the whole games. What was the final straw that broke the camel's back? Well it might have been this.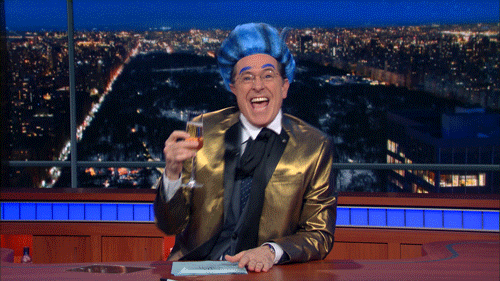 Ah it's good to be back! I mean can you imagine having to be in her position and having to lie 24 hours a day, 7 days a week for what is essentially the world's biggest reality show? I know I cannot! So Tribute Sanders has resigned, what is next for her? I know! Let's put her in charge of running the entire state of Arkansas, I mean how hard could it be?






Now to be fair, Mr. President, that would give Sarah Sanders more political experience than you had when you ran for the highest office in the land. Remember when the republicans said that they didn't want a "celebrity" running the show? Oh wait, they elected Ronald Reagan and now they support President Trump, whose cabinet is the largest revolving door ever. What poor sap, er, prospect is going to replace Tribute Sanders? I mean the only qualifications are that you have to lie 24 hours a day in an administration that has seen everything from Nazi camps to accidental war. Good luck! Well, meet Tribute Grisham from the 10th District!




Wait, there had been no formal press briefings in 90 days? Shit, during the previous administration, we knew what the president had for breakfast. Blueberry waffles with whip cream, light syrup, and a glass of orange juice. But that said, this latest tribute is going to be in for a wild ride as the Trump administration goes full in on Nazism. But for now, consider Tribute Sanders… ELIMINATED!!!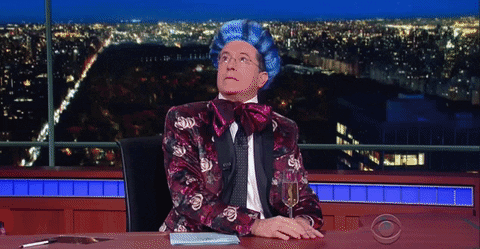 [div style="padding: 20px; background-color: #ffffff; border-radius: 10px; box-shadow: 0px 2px 4px 1px #aaa;"][div style="font-family: arial, helvetica; font-weight: bold; border-bottom: 1px dotted #999; padding-bottom: 8px;"]
[font size="8"]Top 10 Investigates: Student Loan Crisis

[br] [/font] [br]

From: Idiots #7-6

Stephen R. from Denver, Colorado writes:

"You know I really supported Bernie Sanders during the primaries. He had a lot of good policies. What happened?"

Well, Stephen, there's no explanation as to why Bernie didn't make it further in the primaries. But we do agree that he had some good policies.

It's time to investigate beyond the headlines! This is Top 10 Investigates!



Vermont Senator Bernie Sanders has made the student loan crisis the center of his 2020 campaign for president of the United States. Sanders and Warren have both made the loan crisis the underlying issue of their respective campaigns, but how do they plan to fix it? And just how broken is the system that puts new graduates under a gigantic mountain of absolutely crushing debt? Well, there's plenty of reasons how the system got this bad. If you look at right wing media, they're blaming everything from the parents to Obamacare, and in reality none of these things are fueling the crisis.






So really you can blame anything you want but in reality it's a combination of America's extremely loose business regulation laws, out of control loan interest rates, stagnant wages, and very slim chances of employment once you graduate. In fact if you want to see out of control debt at work, look no further than the state of Florida. Florida has a plan to do something about it, but then again this is Florida we are talking about here.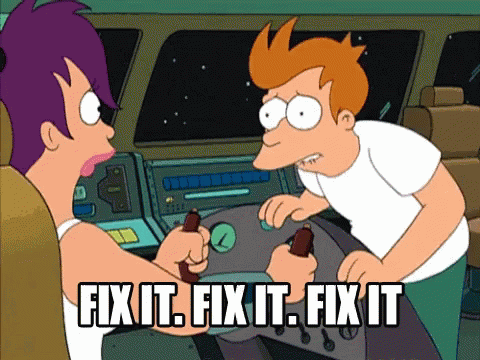 ?itemid=12738651

Yes, it needs to be fixed, but what can be done? Well, private corporations – many of which are blamed for causing this mess – are coming up with unique and innovative ways to fix it. One such solution is to stop risk free loans. And the risk part is what many are blaming for this crisis as it has created a scenario where interest rates are in the double digits meaning that there's a good possibility they will never be paid back. So let's cancel it entirely.






But again while we can play the blame game and blame literally everyone but the 800 pound gorilla in the room, the proposals by Bernie Sanders and Elizabeth Warren both highlight the real problem: our extremely loose corporate lax of corporate regulations that got us into this mess. Remember – capitalism is not the problem. It's the deregulation of capitalism that is the problem.







That's it this week for Top 10 Investigates. Good day.




[div style="padding: 20px; background-color: #ffffff; border-radius: 10px; box-shadow: 0px 2px 4px 1px #aaa;"][div style="font-family: arial, helvetica; font-weight: bold; border-bottom: 1px dotted #999; padding-bottom: 8px;"]
[font size="8"]Holy Shit

[br] [/font] [br]

From: Idiots #5-14

Erin F. from Lynchburg, Virginia writes:

"Proud Virginia voter for Joe Biden here! We flipped the hometown of Liberty University! Remember they have that guy who could predict the future? What happened to that guy this year?"

We are glad that Lynchburg flipped! And that guy is Mark Taylor, the so called "Firefighter Prophet", and Liberty University not only made this guy a celebrity among extreme RW groups, they inexplicably made a movie about him!

Gather around, my fair brothers and sisters, it's time to take a seat in the pew and pass the collection plate! For the Holy Church of the Top 10 has convened and it's our weekly duty to remind you why the holiest among us are also the most full of: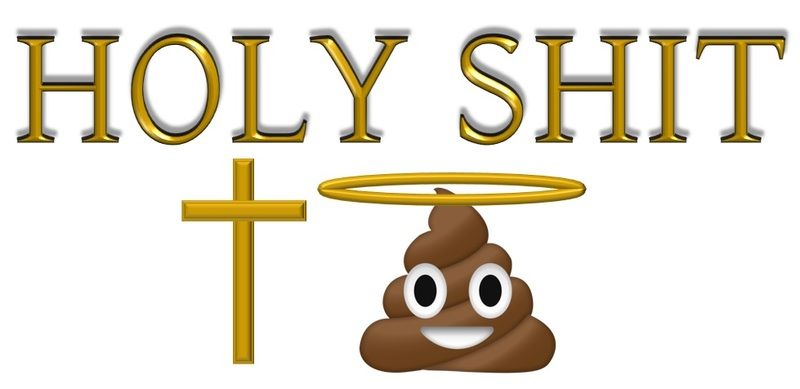 My friends, my fair congregation! Remember in that movie "The Dark Knight" when Batman only had one rule and that he would never break it for anybody? Well tonight I am actually going to break my one rule. And that rule is that I never mention the unholy, ungodly Dark One by name in my church! But when there's a movie being made about unforeseen prophecies surrounding the Dark One, as told by a crackpot, I feel that I must break character!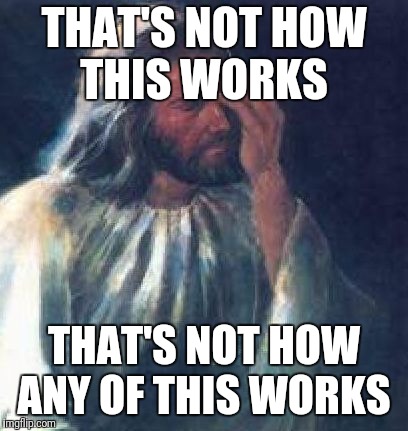 No, Rick, your end goal is to preach to the choir of supporters of the unholy dark one that their batshit crazy theories are justified! And that Dark One's name? Donald J. Trump. There, I said it! And you know this movie is a direct violation of IRS tax exempt rules. And also apparently it violates Facebook advertising policies!






Because nothing is worse than a bunch of falsehood nonsense told by a crackpot is there? And you guys are mad when you violated Facebook's rules are you? Well, you have nobody to blame but yourself, for the good LAWRD sayeth "man must not blame others for his own musings." Yes it says so in my good book here. So was this election GAWD's plan? Or was it not???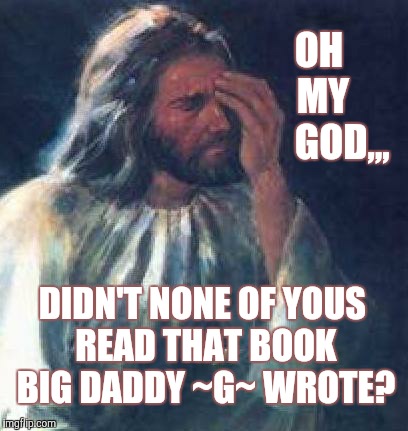 Now I do love that one! So is GAWD just getting started? Or do we need to remind you of the kind of crackpot that Mark Taylor is? And yes, he is a crackpot ladies and gentlemen of my fair congregation, because this is the kind of nonsense you can expect from Mr. Taylor!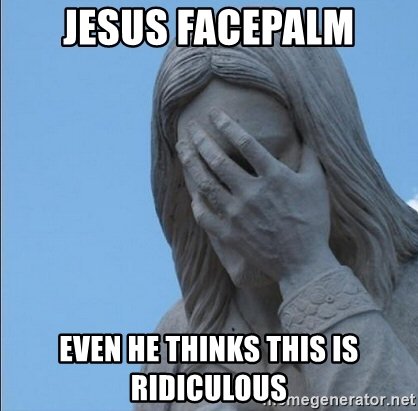 Really? This bullshit is still a thing? That's why you are going to get your asses handed to you in November, and yes, I realized I just violated the IRS rules there! But then again, so did Liberty University, and they should pay dearly for this! But then again, Mark also claims that GAWD confirmed his SCOTUS prophecy with a train horn. Can you spell "crackpot"?






Yes, Mark, even JAYSUS thinks you're doing it wrong!! For your crackpot theories about the Dark One are just that – crackpot theories! There you go, mass has ended, may you go in peace! That's it this week for: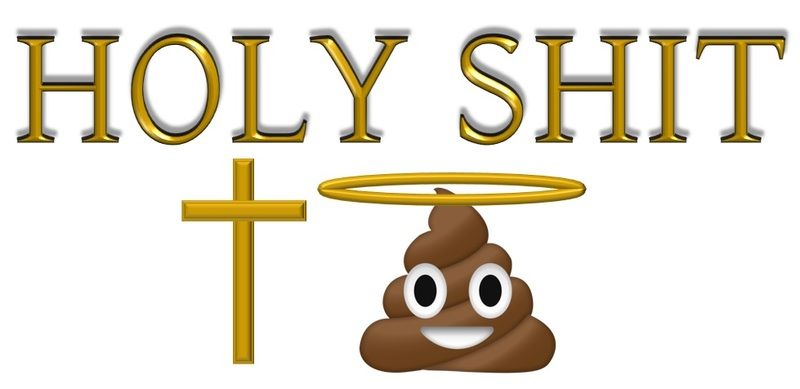 [div style="padding: 20px; background-color: #ffffff; border-radius: 10px; box-shadow: 0px 2px 4px 1px #aaa;"][div style="font-family: arial, helvetica; font-weight: bold; border-bottom: 1px dotted #999; padding-bottom: 8px;"]
[font size="8"]Beating A Dead Horse: Moscow Mitch

[br] [/font] [br]

From: Idiots #7-11

Jake P. from Augusta, Georgia, writes:

"Mitch McConnell got elected again!!! But I was wondering – where did he get the nickname "Moscow Mitch from?"

It's truly inexplicable that the people of America hate Mitch McConnell's guts and that he keeps getting elected over and over. As for where the name comes from, maybe this will shed some light for you!




We've all had terrible nicknames. Just ask anyone who's ever been through grade school. I mean remember in grade school when kids used to just call kids "Poopyhead McBoogerface" and that would be the end of it? Thank god we're not kids in the social media era, where you can get called about 600 racist slurs on Twitter and not get in trouble for it. But you know what? We get over it. And also, we're not the Senate Majority Leader, Mitch McConnell. So in case you don't follow the social media sphere, Mitch McConnell has been given the nickname "Moscow Mitch" for his inability to act on gun reform legislation that is designed to save lives and get guns out of the hands of the extremely dangerous. So why does Mitch have his underwear in a wad over this subject?





Yeah boo fucking hoo, Mitch! And you know what? If you can dish it out, you can almost certainly take it! So our Senate Majority Leader is as much of a crybaby as @realDonaldTrump is. I say let's keep calling him that, and if he would ever come out of his shell and do his job he might actually I don't know, be respected? Ah who are we kidding! This is the Trump administration we're talking about here, the Senate is as corrupt as the White House. So who's mocking who, Mitch?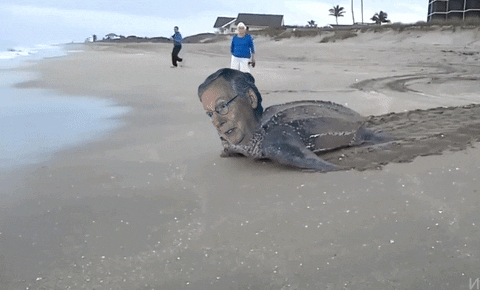 Come on, Mitch!! Time to come out of your shell already! I'm sure he's probably still pissed about getting called a turtle from way back when on the Jon Stewart Show. Although McCarthyism, do you really want to go there? And did you even know what McCarthyism is? I can give you a history lesson because you probably slept through that history class. But this is neither the time nor the place. Instead we'll just continue to make fun of you until you do your job. I mean come on, even Nancy Pelosi is taking some jabs at you!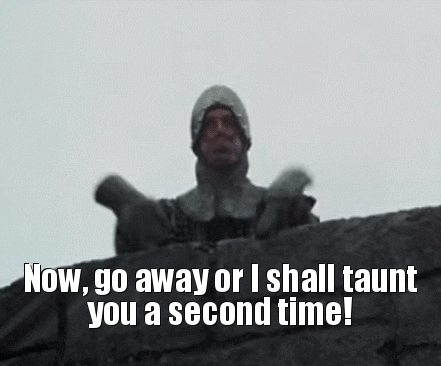 Moscow Mitch is nothing compared to the kind of insults that guy can dish out! And by the way if you think there's a republican double standard on nicknames, well, I got news for ya! There's republican double standards on everything, and it's always the worst kind of discrimination – it's the kind against them! These fuckers can dish it out, but they sure as hell can't take it!







[div style="padding: 20px; background-color: #ffffff; border-radius: 10px; box-shadow: 0px 2px 4px 1px #aaa;"][div style="font-family: arial, helvetica; font-weight: bold; border-bottom: 1px dotted #999; padding-bottom: 8px;"]
[font size="8"]This Fucking Guy: Mike Lindell

[br] [/font] [br]

Jorge Q. from El Paso, Texas writes:

"Hey Top 10, how come I keep seeing that My Pillow guy everywhere?"

Well Jorge, we don't have a clear answer on that, but we do know that come 6 weeks from now, he won't be hanging out at the White House anymore.




This week's This Fucking Guy is the CEO of My Pillow, Mike Lindell. And for the sake of this piece, I'm going to refer to him as the "My Pillow Guy". So My Pillow Guy is a rising star in the GOP because he's somewhat of a minor commercial celebrity. And the GOP loves them some weird celebrities, whether it's Meat Loaf, Ted Nugent, Jon Voight, or washed up televangelist Jimmy Swaggart. The Dems get all the cool celebrities, the GOP gets a guy who hawks cheap pillows. And he's something of a minor celebrity because he's been seen with everything from cardboard cutouts to partying with Trump on New Year's Eve at Mar-A-Shithole . Yes, that makes him a rising star in the GOP. And well he can pretty much do anything right? Well, what are his qualifications exactly?





That's right, in the GOP, all you have to do is say what they want to hear, trash dems, and blame everything on abortion, you've got it made in the shade, yo! So My Pillow Guy could be the next governor of Minnesota, an esteemed position previously held by fellow GOP celebrity Jesse "The Body" Ventura. You know for a party that claims they loathe celebrities, they sure do elect a lot of celebrities, don't they? I'll take that one, thank you! So how good are My Pillows? Let's ask the experts!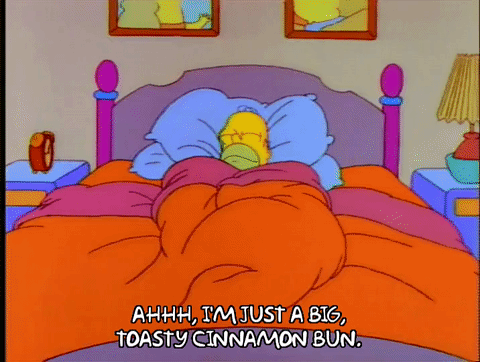 So $80 for a single marginal pillow endorsed by a former crack addict? No thanks, I like my pillows endorsed by Ambien addicts, because if anyone knows sleep, it's people who will take a drug that will make them do weird shit when they sleep! And in case you're wondering My Pillow Guy's GOP street cred, well he's got plenty of it! He's even got the same lawyers that they do! And of course if Rudy Guiliani is any indication, the GOP has a great track record there!






Nothing to see here, please disperse! Yup, it's a good old fashioned GOP circle jerk! Featuring My Pillow Guy and a failed candidate who should probably not quit his day job. Sure, the GOP and the Christian right love this guy because he's a self-made go getter who overcame addiction and built a global business empire. That's the American dream right? Well, he's using the money he made from his day job to finance his weekend job – ending legalized abortion. If you want this guy to be your next governor, Minnesota, you'd better be paying attention to what he's doing behind the scenes!






That's My Pillow Guy, this week's:





[div style="padding: 20px; background-color: #ffffff; border-radius: 10px; box-shadow: 0px 2px 4px 1px #aaa;"][div style="font-family: arial, helvetica; font-weight: bold; border-bottom: 1px dotted #999; padding-bottom: 8px;"]
[font size="8"]People Are Dumb

[br] [/font] [br]

From: Idiots #8-11

Jared K. from Gainesville, Florida writes:

"Why do you guys hate Florida so much? What did we ever do to you?"

Jared, we don't hate Florida! We love Florida! In fact we were planning a huge Florida tour similar to our Texas tour two years ago before COVID hit. And we might be returning to that next fall.

Hit it!



Of course you know by now that people are people and people are dumb. And as such whenever we visit the great state of Florida, we have to do a special all Florida man edition of People Are Dumb. Look, Florida, we kid. But you do bring the crazy extra hard. And before we get into this, I want to give a shout out to the @Floridaman_ Twitter feed that really just goes beyond to keep track of all the crazy happening in the Sunshine State. Let's start with this story out of Miami. Sigh here's the thing people, we may hate Trump here and everything that he stands for. But let's condone any acts of violence against him or his properties or the people in them. That said, this story has some of everything that makes Florida insane and weird.




That's right, Dude! Next up, we go to the city of Orlando for this one. And here's the thing, if you don't have anything creative to write when you're hammered and you've got a can of spray paint, maybe the best thing to do is just walk away. But not for this guy who painted – I shit you not – the word "slur" on the bathroom wall. This is a thing that happened!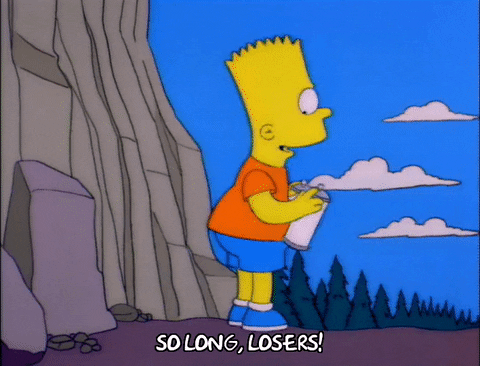 Next up, we're going to stay in the city of Orlando – what's up with Orlando this week? They're taking double doses of crazy pills! Anyway, I don't know much about boating, nor will I claim to know anything about boating, but I'm pretty sure this is not how the gas tank on a boat is supposed to operate. But it's also probably best not to get the fire department involved in your own stupidity as well.






Unless of course you have it inserted in the wrong hole. Yes, thank you sir! That's what she said! Finally – we go to South Florida and the city of Fort Lauderdale for this one. So we've all been the victims of credit and debit card fraud at some point. Because there's a lot of sleazebags out there to get their hands on your data. But this next story asks a lot of questions, namely, how does one spend $68 at Little Caesars?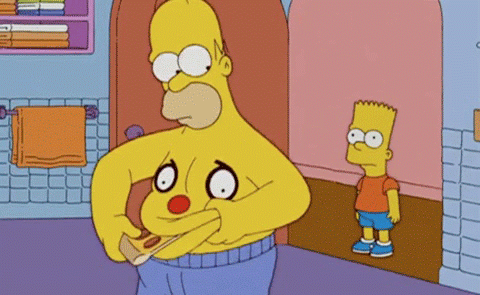 That's it this week for:




[div style="padding: 20px; background-color: #ffffff; border-radius: 10px; box-shadow: 0px 2px 4px 1px #aaa;"][div style="font-family: arial, helvetica; font-weight: bold; border-bottom: 1px dotted #999; padding-bottom: 8px;"]
[font size="8"]Stupidest State Contest: Selection Sunday

[br] [/font] [br]

From: Idiots #6-16

"Brittany C. from Coquitlam, British Columbia writes:

"Will Stupidest State be coming back in 2021? I love that segment!"

Well Brittany, we have an answer for you, and that answer is hell yes! In fact we hope since it starts in late March that we'll be able to bring back the full live production you know and love! We'll announce the schedule during our Christmas Best Of! Until then, here's a preview of what you can expect!"

16 states will enter and only one state will be crowned the new Top 10 Conservative Idiots Stupidest State!




We are in the home stretch here, people! Last week, Alabama showed Mississippi who's boss in the Family Values Conference by absolutely putting on an epic show and routing them by a whopping 24 points to win the Family Values Conference and set the tone for the Flyover League championship. Now we go to the Layover League as the Batshit Conference Championship commences! It's Kentucky vs red hot newcomer Georgia in a winner take all contest! We're live in Ontario, California at the home of the Ontario Reign and UC Riverside, the Citizens Business Bank Arena, for all the action! Who will become the new kings of guano? We will find out! Let's break out the brackets so you can follow along!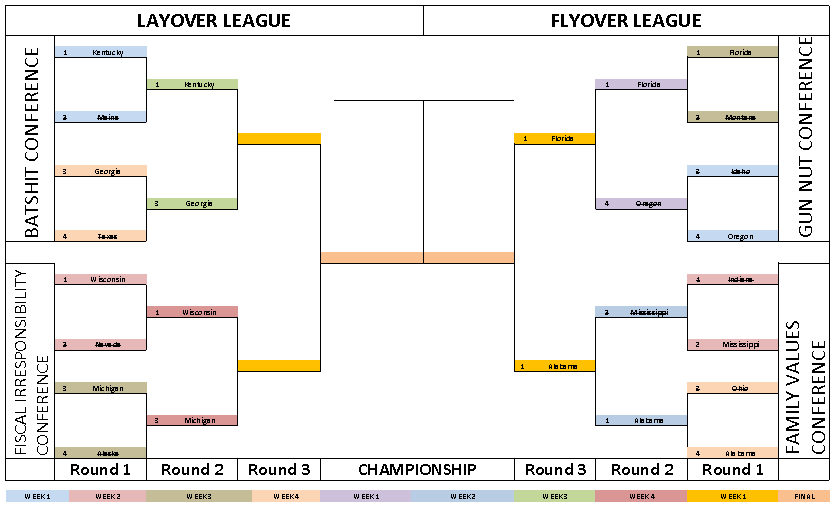 [font size="4"]Kentucky Vs Georgia[/font]

[font size="4"]Kentucky[/font]



So we're back in the Bluegrass State everybody! Since Florida left the conference, Kentucky frequently owns this conference as they're home to the nation's two worst senators – senate majority leader Mitch McConnell and Rand Paul. Yes, that Rand Paul, the guy who didn't know that monkey pancakes weren't a thing. They're also home to the worst governor in the country – Matt Bevin, a hardcore Christian fundamentalist who blames everything for bad things that happen but, say guns.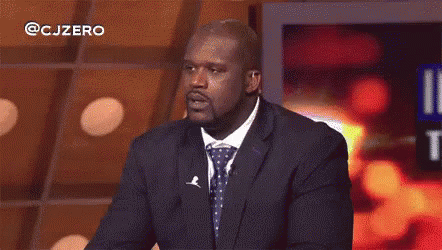 Oh come on, even Shaq is giving you the facepalm. I mean really… teacher sickouts are the reason why shootings happen? You should join those morons in Texas who blame school shootings on schools having too many exits. And I mean Kentucky is so hardcore Trump that you can't even get food at a food truck without being lectured about the Trump lifestyle brand. Really, these fucking people.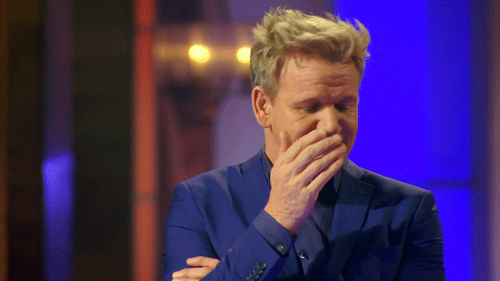 And by the way here's one of the craziest things ever. Not only does Kentucky have two of the worst national level senators, they also elect local reps as batshit crazy as the people who live in this state. It's really a second Florida if you think about it. One of the GOP's current favorite punching bags is Alexandria Ocasio-Cortez, and the fact that she simply exists is enough to drive the most hardcore Trump humper crazy.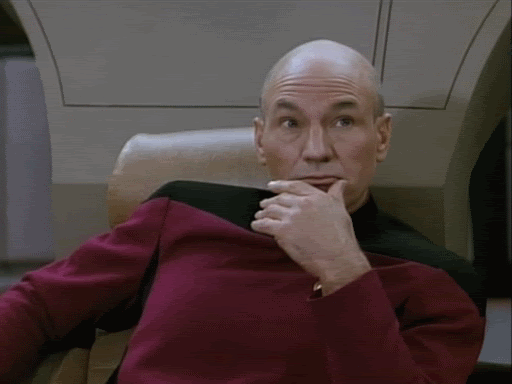 [font size="4"]Georgia[/font]



Last time we checked in with Georgia, they were still reeling from that insane election that saw Stacy Abrhams ousted as governor in what appeared to be an attempted coup engineered by crazy people with a white supremacist agenda. And white supremacy still thrives in Georgia, which explains why they're so batshit crazy. I mean look just because you're next to Florida doesn't necessarily mean that you have to smell Florida's stink! But they do. and they get people like this who claim that their free speech is being persecuted. How dare you be intolerant of my intolerance!!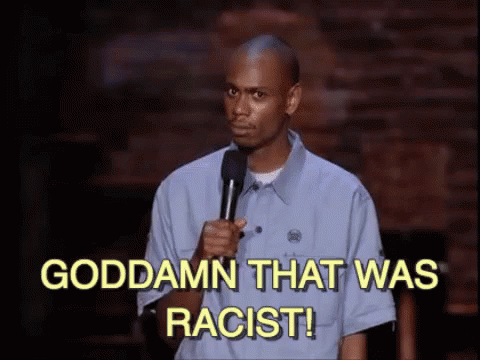 And by the way – republicans always scream that their views aren't heard. That is complete and utter bullshit! They're heard everywhere! And we're supposed to just shake our head and go "OK". But really they want a totalitarian dictatorship and they will get it whether we want it or not. But do we really have to put up with their shit like this? I can't imagine this will end well.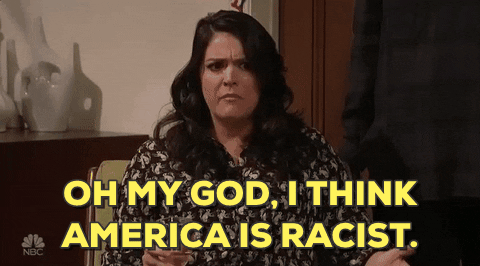 Yeah you think? And remember when George Bush famously uttered the words "Is our children learning"? Well, no they aren't, and there's always a method for their madness. And that method might be – teachers are getting screwed! And Georgia is one of the worst states in the country where teachers are getting screwed the most. No wonder people are so crazy down in the south. We need some more edumacation!






[font size="4"]And The Winner Is…[/font]

Ooh man this was a close one. It's down to the wire – Kentucky came back and answered 16 to Georgia's triple double run. Current score 88 – 86 with less than 30 seconds on the clock. Now down to 15 seconds… ten seconds… Georgia makes the shot… it's in!!!! 3 pointer at the buzzer! Down goes Kentucky, Georgia moves on!!! What an upset here folks!!! The Stone Mountain racists of Georgia have knocked off conference favorite Kentucky! Oh my god! Wow, what a performance!

[font size="4"]Next Week:[/font]

Next week the final two states are vying for their spot in the Final Four and it's a battle to see who can go for broke with the Fiscal Irresponsibility Conference championship! We're live from the home of the San Diego St Aztecs , the Viejas Arena for all the action! And it's a battle of the Beltways as two conference juggernauts – Wisconsin and Michigan will faceoff to see who will move on! Stay tuned!



[font size="8"]And Now This:[/font]
[font size="8"]Cage The Elephant[/font]

Ladies and gentlemen I am super excited to have this next guest on, you can see them on tour with Beck through the end of the month. Their latest album is called "Social Cues", playing their song "Night Running", give it up for Cage The Elephant!!!





Happy Thanksgiving! Next week we have just two more regular Top 10s remaining before our 2020 Year In Review finale! See you next week!


Credits

Host: Initech
Top 10 Conservative Idiots Recorded In Front Of Live Audience At: Rutgers University, New Brunswick, NJ
Holy Shit Gospel Choir: Rutgers University Choir Club, New Brunswick, NJ
Images: All images copyright belongs to respective copyright holders.
Videos: All videos copyright belongs to respective copyright holders
Articles: All article content copyright belongs to respective copyright holders
Writing: Top 10 Writing Department
Graphics: Top 10 Graphics Department
Research: Top 10 Research Department
Lighting & Stage Props: Top 10 Lighting Department
Legal: Top 10 Legal Department
Advertising: Top 10 Advertising Department
HR: Top 10 Human Resources Department
Initech's Wardrobe Provided By: JAB Inc.
Wheel Of Corruption By: Studio 1 Stage Props, Burbank, CA
Cage The Elephant Appear Courtesy Of: RCA Records
Management: Initech Productions, CCC Management
Follow The Top 10 On Twitter at: @10Idiots
New! Follow The Holy Church Of The Top 10 On Twitter: @churchoftop10
Questions? Comments? Complaints? Hate mail? E-mail The Top 10 at: Top10ConIdiots@gmail.com



Initech Productions: Yes, We Got The Memo


0 replies, 564 views