Wed Nov 11, 2020, 05:00 PM
Top 10 Idiots (452 posts)
Top 10 Conservative Idiots #9-16: Happy Days Are Here Again Edition


Hey everybody! I am baaaaaaaaaaaaaaaaaaaaaaack!!!! I am baaaaaaaaaaaaaaaack! Yes we are defying orders because we haven't done this since Top 10 7-3. Yes, it has been a while and there have been some departures but we couldn't do this segment because well COVID. But this week there has been an absolutely shocking turn of events – there has been an elimination! Yes, there has been one man who everyone has been dying to eliminate. That man is the president himself! Mmmm… yes… this champagne has never tasted so good! But where is my humble man servant Nathaniel? Yes, come on out here, Nathanial! We are celebrating today! Because as of November 7th – our long national nightmare is finally over! But the president himself is refusing to go quietly!






Oh that's fierce! And the president is hopping mad, people! He is not going to go quietly! Damn it Nathaniel, where is my champagne? Ah here it is! Next time don't keep me waiting! So how did the President himself get eliminated from the Trumper Games? Well it's a matter of the fact that well, he's a raging asshole. And two, there's nothing graceful about him. But really the president's biggest victim in all of this is the president himself.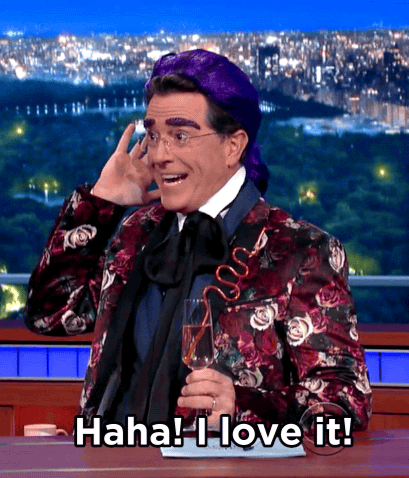 Yes, I love it too! And come on people, do you know the President like we do here at the Trumper Games? Well even members of the president's own family are telling him that he needs to step down and end this charade. It's madness. But he won't. Come on Trump just admit that you lost and you hate being the president so we can get on with our lives already! Seriously – Jim Carrey said it best – Trump is a grade A LOO-HOO-SE-HER.






Yes and anything goes during one of the biggest elections in the deeply divided America that we currently live in. Now kids, I am going to draw a line down the center of the house, and you live on your side and we'll live on ours. Got that? But as much damage as the President is doing, one thing is for certain – he's going to burn it all down in a blaze of glory before he goes! But for now consider the President – originally a tribute from the First District – ELIMINATED!!!







[div style="padding: 20px; background-color: #ffffff; border-radius: 10px; box-shadow: 0px 2px 4px 1px #aaa;"][div style="font-family: arial, helvetica; font-weight: bold; border-bottom: 1px dotted #999; padding-bottom: 8px;"]
[font size="8"]2020 Election Highlights

[br] [/font] [br]

We need some music for this one!



Yes at long last happy days are here again! One thing is for certain – Trump lost!! First incumbent in more than 30 years to not be awarded a second term! And rightfully so. But for this entry we're going to talk about the highlights of this election – well besides Joe Biden winning and Trump losing, there's plenty of other hot voting action going on throughout the country. Like senators and always the laughing stock of every single election – the propositions on the ballot in my home state of California. Of which there were many. But before we get into that – let's talk about Joe Biden winning for a minute. This is truly a momentous occasion that should be celebrated.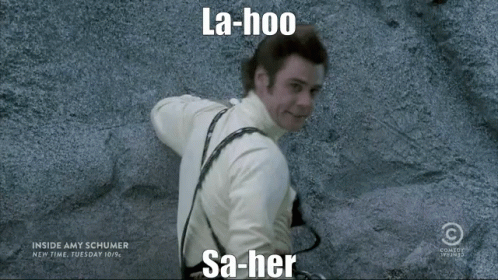 That's right – Trump is one pathetic loser and he's trying to steal what little he has left in the election – and don't worry – we will cover that in full next week. But now let's move on to the second biggest election in the entire country – the Kentucky senate election between Mitch McConnell and Amy McGrath. Don't boo yet – I can already preemptively hear your boos – but there really wasn't much of a contest there.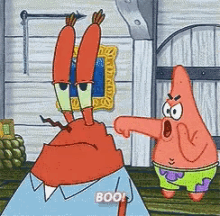 That's right – Mitch McConnell will remain the leader of the GOP senate unfortunately which means that if the Democratic elections in Georgia prevail, he still could be the deciding vote. Now let's switch gears and talk about my home state of California. Because no matter what state you're from, you will have measures on the ballot. But your measures don't measure to California's propositions of which there were many. They were varied, and both the yes and no had big money behind them. So what were the big winners and losers?






Yes unfortunately the "gig economy" will stay just that – a gig economy. And don't worry next week we will dive more into the like 20 or so propositions that were on California's ballot. But one that we will discuss was the controversial Dialysis measure that required doctors or trained nurses to be on site at all deregulated clinics. That would seem like a no brainer right? WRONG!







[div style="padding: 20px; background-color: #ffffff; border-radius: 10px; box-shadow: 0px 2px 4px 1px #aaa;"][div style="font-family: arial, helvetica; font-weight: bold; border-bottom: 1px dotted #999; padding-bottom: 8px;"]
[font size="8"]Rudy Guiliani

[br] [/font] [br]

OK I'll admit it – I've only seen 3 episodes of VEEP. And I just finally got around to finishing Parks & Recreation. And I'm aware no campaign – whether it's for city council or POTUS – is immune from blunders. But this blunder ranks as about one of the biggest blunders in history. I mean no one could have fucked things up the way this turned out am I right? In case you don't know what I am talking about – on Saturday, while the whole world was celebrating the downfall of Twitter's @realDonaldTrump, Trump's attorney Rudy Guiliani gave a press conference and they had an incredibly interesting choice of venue.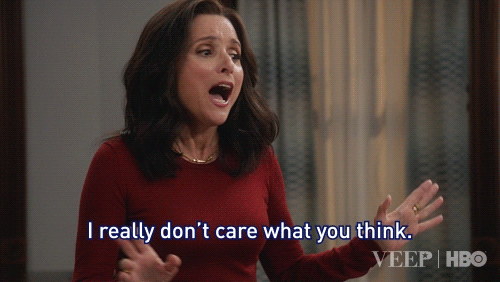 I have to say I'm really liking this new direction for Veep, I think the writers are... oh wait I am being told this is real! Seriously??? This actually happened? Someone is getting fired! Yeah that happened! In all seriousness, the Trump campaign started on a gold escalator. Now it's going to end in the parking lot of a landscaping company next to an adult bookstore. Well the good news is that the shit is being mocked out of this event. Like for instance VR furries!





That's right you VR explorers can now get your picture taken in front of the now famous landscaping company with people dressed like rabbits and dogs! I mean seriously people are going to look at the year 2020 and go "people lived this way????". And that guy was president? Oh and here's where it gets weird – you knew it was going to. You know that guy Guiliani brought up on stage claiming to have evidence of voter fraud? Guess what? He's a registered sex offender! No shit!





Yeah I think even Jesus would roll his eyes at this one! But in case you're wondering – yes the Four Seasons Total Landscaping company is having a sense of humor about the incident. That's right – they're merchandising the SNAFU! Merchandising, merchandising – that's where the real money from the political SNAFUs are made! Hell there's even a fun run for Philly fun runners!






[div style="padding: 20px; background-color: #ffffff; border-radius: 10px; box-shadow: 0px 2px 4px 1px #aaa;"][div style="font-family: arial, helvetica; font-weight: bold; border-bottom: 1px dotted #999; padding-bottom: 8px;"]
[font size="8"]People Who Somehow Got Elected: Tommy Tuberville


[br] [/font] [br]

Politicians at the state and local levels who are so toxic, you wonder how they're able to get away with the things they get away with. This is:




This week – Alabama's Tommy Tuberville. How did this guy beat Doug Jones? Well it is Alabama and they can never elect anybody blue. And if someone who happens to have a "D" next to their name in the Yellowhammer State manages to survive an election, chances are that they do not last very long. So who is Tommy Tuberville if you don't know? Well he's the former football coach who took Auburn University from zeroes to heroes. That's right – a football coach is now a United States senator. God bless America, right? Right?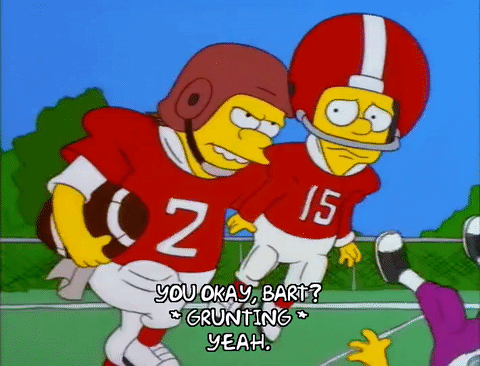 Well at least Nelson has a sensitive side. But in case you are wondering what Tuberville's former players and staff think of him running for senate, well it's about as mixed of a bag as you can possibly get. Some of course are for it, and others are against it. But of course his loyalty to Donald Trump will always be the 800 pound gorilla in the room. And Tuberville is very much on board the Trump train.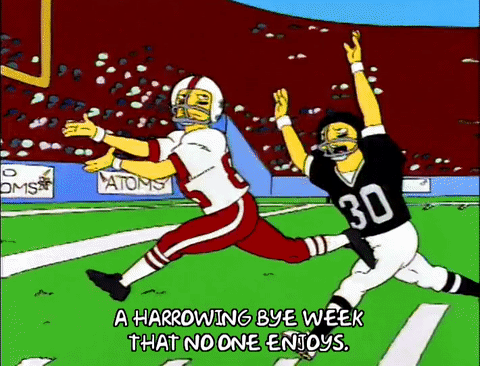 So Tuberville may have had the longest streak of beating the mighty Alabama Crimson Tide – which would be like the Miami Marlins beating the New York Yankees to win the World Series – and his platform is just about as Trumpian as you can get. In fact you could also see that he's like a mini me version of Trump. But will Tuberville's plan of avoiding every issue play out in the Senate? Probably not.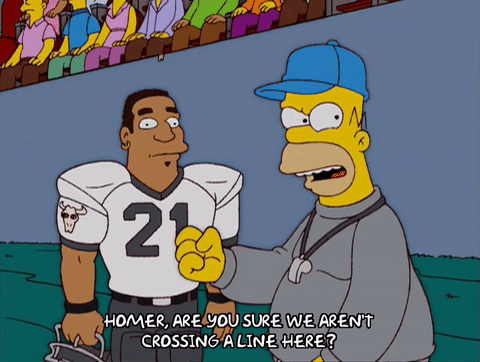 Yeah probably. Well now that Tuberville has become a senator – there's his record on the field which is spectacular, if you're into that sort of thing. Then there's his record off the field – which like most athletes supporting far right policies, is questionable. And if you dig deeper, Tuberville is quite the shady businessman. Which makes him a perfect representation of the GOP!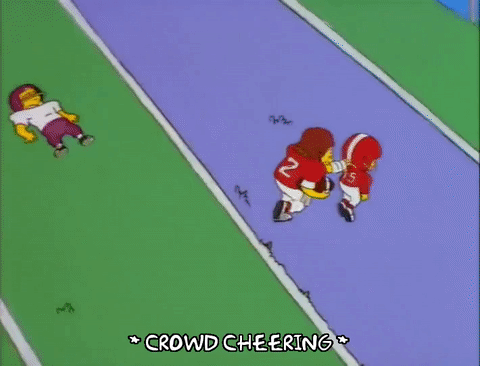 So questionable choices on and off the field, defrauding a charity, and actively avoiding the issues. That's Tommy Tuberville, yet another to add in the ever-growing list of:





[div style="padding: 20px; background-color: #ffffff; border-radius: 10px; box-shadow: 0px 2px 4px 1px #aaa;"][div style="font-family: arial, helvetica; font-weight: bold; border-bottom: 1px dotted #999; padding-bottom: 8px;"]
[font size="8"]Kanye West

[br] [/font] [br]

Did anyone really think that Kanye West had a legitimate chance to become president? We've spent the last four months covering his batshit crazy attempt to become leader of the free world. And he's going about doing this the same rate as Wiley Coyote trying to catch the Road Runner. And you might be asking what was the point of Kanye's campaign? Well we pointed out in Top 10 #9-11 that the whole point of Kanye's campaign was to siphon votes from Biden to help Trump. But it turns out that plan backfired on him spectacularly. Although you know the real sad thing? People actually voted for him! That's right – hold your boos!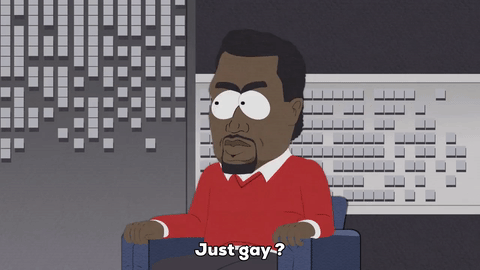 OK Kanye we get it! So what was the point of this whole experiment? If he runs third party you know that he doesn't have a chance in hell. So who is the Kanye voter? Everyone knows how toxic and dangerous Trump is, and then there's a certain group of people who will never vote Democratic no matter how hard you convince them. But here's what people who voted for Yeezy actually had to say about voting for him.





That's the last thing America needs – is another unstable jackass with questionable mental health and ties to the extreme religious right running the White House. I mean come on, how badly do we need to be punished here? And what did we do wrong? I want to know!!! But the thing is, as unorganized and unplanned as Kanye's clusterfuck of a campaign was, there's no denying he had some influence on how future campaigns will be run. Yeah, we're screwed.





Yeah that's the kind of guy we need running the free world. And if you think that he's going away anytime soon, well, you don't know Kanye. And if you think that it's easy to make fun of Trump, just think of the material that a Kanye administration will provide! Oh and by the way, people who say it's their "calling" to be the leader of America, are the ones who probably shouldn't be anywhere near the White House.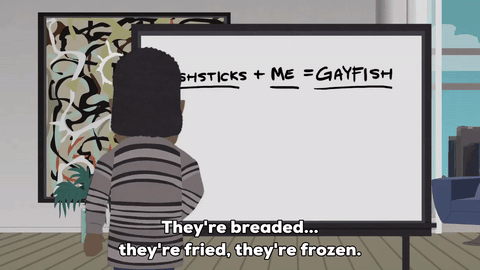 [div style="padding: 20px; background-color: #ffffff; border-radius: 10px; box-shadow: 0px 2px 4px 1px #aaa;"][div style="font-family: arial, helvetica; font-weight: bold; border-bottom: 1px dotted #999; padding-bottom: 8px;"]
[font size="8"]Stop The Steal

[br] [/font] [br]

Holy shit, Trump super fans are going to provide me with no shortage of material through the remainder of the Trump presidency and beyond. There's still five states that are inexplicably unaccounted for – Alaska, North Carolina, Nevada, Arizona, and Georgia. Now depending on what state you go to – Trump fans have conflicting messages but both want the same outcome – they think that Democrats are attempting to steal the election. Even though Trump himself is the one stealing it, and the New York Times polled all 50 states and found no evidence of voter fraud. Ah, who am I kidding? This is the Trump administration! Facts don't matter, only unfiltered outrage does! So who are they accusing of what exactly?






Oh god what are you people rabbling about again? Seriously it's time for you to shut up and let the adults run the country again. You snowflakes can go run to Parler and engage in white supremacist circle jerks for the rest of time. So one state in particular – has been the product of conservative anger and that's Nevada, even though Joe is leading by a sizable margin there and they have the least amount of votes. I mean come on really, grow up guys.







Well that is a good point! So who's organizing these protests and what do they hope to accomplish? So one of these guys is Ali Alexander, a high profile Trump troll who is the very definition of a guy who is voting against his best interests. And the way he's being funded is by people who willfully give him some money through online payment apps like Paypal and Venmo. Yeah this guy is a real piece of work, we may have to profile him for a future "This Fucking Guy".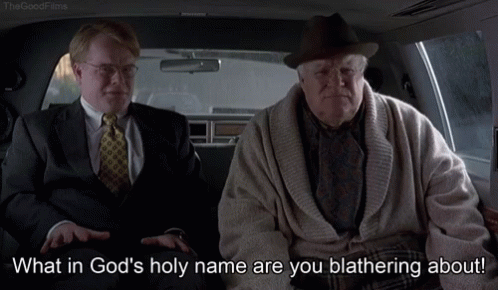 Seriously where is that guy when you need him? And by the way in case you were wondering, yes, the group is advocating for violence. And yes, Facebook banned them. But you can only keep trolls banned for so long before they start coming out of the woodwork. And they keep popping up elsewhere. Of course think of this as playing a game of Whack-A-Troll. These morons aren't going away, they're just getting both louder and dumber.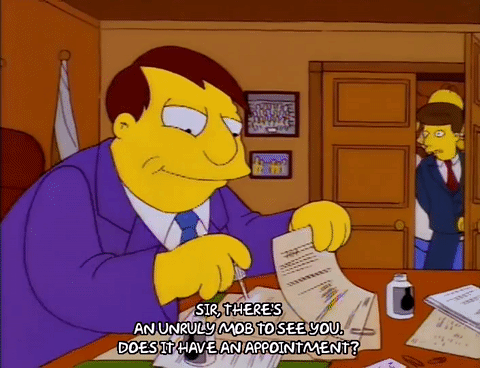 [div style="padding: 20px; background-color: #ffffff; border-radius: 10px; box-shadow: 0px 2px 4px 1px #aaa;"][div style="font-family: arial, helvetica; font-weight: bold; border-bottom: 1px dotted #999; padding-bottom: 8px;"]
[font size="8"]Holy Shit

[br] [/font] [br]

Gather around my fair brothers and sisters! It's time to take a seat in the virtual pew make an online donation in the LAWRD's virtual collection plate, for the Holy Church Of The Top 10 has convened and it's time to remind you that the holiest among us are the most full of:




My fair congregation! You know this has been a trying time but we have finally emerged victorious! That is right! For one thing we are no longer virtual! We have a church again! Of course we lack things like an actual collection plate and our famous gospel choir, but we are slowly getting back to normal! That said we are once again going to test the religious requirements of IRS 501(c) because that's what our brothers and sisters on the right are doing. And they are getting weirder, crazier, and more violent with their rhetoric. Which is what I'm sure the GOOD LAWRD JAYSUS had intended! Oh wait, he didn't intend this. Let's start with someone who I think is one of the craziest people on the religious right – Mark Taylor, that's right, the Liberty University fake profit just won't shut up.






That's right – the Devil walks among us!!! Or does he? Apparently according to these weirdos, we're the ones to blame for America not voting the way GAWD intended! But the unholy Dark One, whose name shall not be mentioned in my church, has a spiritual advisor. I mean come on really, that is so hilarious but is not that unexpected! Oh and in case you are wondering she's as crazy as he is!

Trump spiritual adviser and campaign surrogate Paula White hosted a second post-election prayer service Thursday night, during which she once again declared God's intention to put President Donald Trump back in the White House and denounced the demonic forces she said are trying to derail God's plans and Trump's reelection. As on Wednesday, she was joined by her son Brad Knight.

"God has already settled his mind" about the election, White said. "We will override any will of man over the mind of God."

White explained that "the Lord has already made his decision" but that there is a "spiritual battle" going on. She said that she was going to lead people in spiritual warfare to overturn "every evil wickedness" that was coming "against this nation and beyond this nation, what this nation is assigned to, what this nation has to carry forth with the gospel of Jesus Christ, with the prosperity of other nations, with the alignment of the church."

"You said you will mow down the wickedness," White prayed, adding:
https://www.rightwingwatch.org/post/paula-white-asks-god-to-override-will-of-man-and-keep-trump-in-office-her-son-urges-god-to-bring-rage-and-fury-against-those-who-resist-him/




That's right – he's the devil!!! But that isn't stopping those who claim to be righteous from openly supporting the unholy Dark One! In fact this is the hill on which they are willing to die. And they're not going away folks. Oh no. expect the rhetoric coming from our brothers and sisters on the right to get more violent and more crazy in the coming months! This is the kind of thing that their hard earned dollars get collected on Sunday for!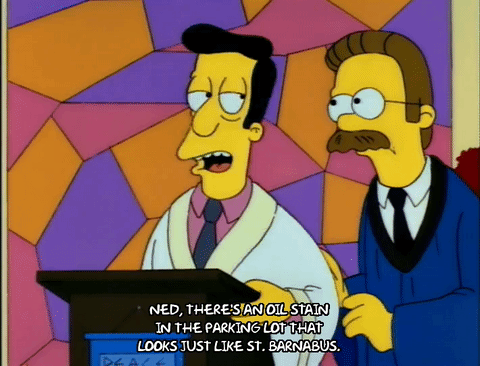 Whoa, the Reverend is getting uppity! And here's the thing guys – you're not prophets! And you deserve to be mocked because you say some unbelievably stupid and crazy shit. Yes, we're allowed to swear in my church. I make the rules. So maybe if you stop saying stupid things and stop supporting batshit crazy ideologies, maybe we might take you seriously for a change!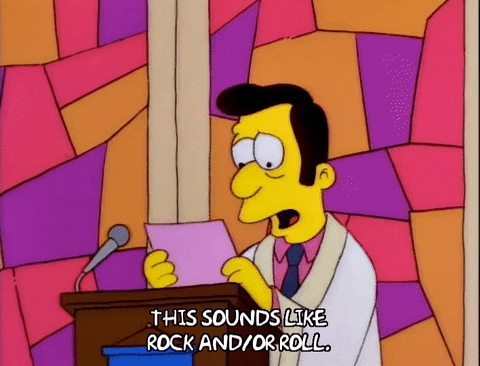 Oh if you think we will stop mocking you, you are wrong! You deserve every bit of it! Mass has ended, may you go in peace! That's it this week for:





[div style="padding: 20px; background-color: #ffffff; border-radius: 10px; box-shadow: 0px 2px 4px 1px #aaa;"][div style="font-family: arial, helvetica; font-weight: bold; border-bottom: 1px dotted #999; padding-bottom: 8px;"]
[font size="8"]Conspiracy Corner

[br] [/font] [br]




Hello again everyone and welcome back to the segment where we attempt to explain the things that cannot be explained, Conspiracy Corner! We of course are broadcasting this from an underground Doomsday Prepper shelter from deep in the alkalai flats of the New Mexico badlands – undisclosed location of course! Well our favorite crazy pseudo-religious cult known as Q Anon just refuses to go away. Even when Dear Leader does not get reelected. But they are getting out of the basement and going to Congress! Well of all the Q supporting candidates that ran in states like Florida, Georgia, and Colorado, one won. That is Marjorie Taylor Green. And if they actually got into Congress they could do some damage.






You have to be crazy to believe in Q Anon. But of all the candidates who ran, one stands out above the rest and that is Georgia's Marjorie Taylor Greene. How did Greene worm her way into Congress? Well of course I don't have to remind you that Q Anon believes in a baseless conspiracy theory about a secret society of Satanic pedophiles that rule the landscape and they're all about to be doxed. But there's no doxing going on here.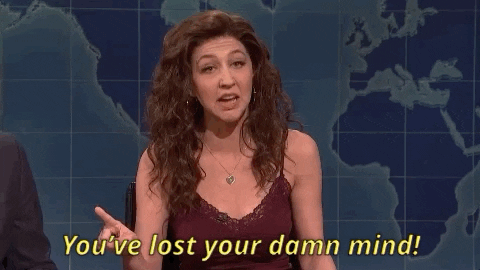 Yeah probably! But here's the thing – MIT's Technology review pointed out that Congress actually had a hearing on how dangerous Q Anon was becoming. They started out as just a group of people we could laugh at. But now it's getting real. In fact so real that they've actually got a foot in the door. And this is a reason why nobody should pay attention to conspiracy theorists. And when you do you probably shouldn't have.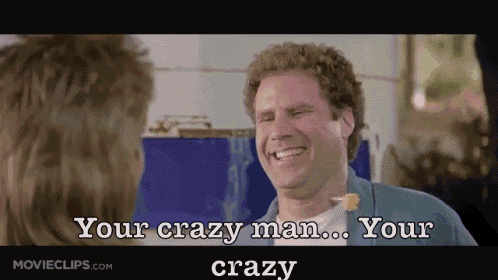 We're not surprised at all that nobody from the conservative side attended that hearing. Getting in bed with Q Anon is like eating that monster party sub. Sure it starts out to potentially be great. By the time you're three feet in, the lettuce has wilted and the mayo is starting to turn. And then by the time you're halfway through you're already sick of it. Then nobody gets to the end of the sandwich and you wind up throwing it in the dumpster. But that said, Q Anon should probably be ignored.







[div style="padding: 20px; background-color: #ffffff; border-radius: 10px; box-shadow: 0px 2px 4px 1px #aaa;"][div style="font-family: arial, helvetica; font-weight: bold; border-bottom: 1px dotted #999; padding-bottom: 8px;"]
[font size="8"]People Are Dumb


[br] [/font] [br]

Hit it!



Of course you know by now that people are people and people are dumb. It's been a while since we have done one of these, but there's no shortage of stupid people. That??s one thing that will be a constant even in the Biden administration. First off, everyone should know that impersonating a police officer is a felonious offense right? Hell I learned that from the Simpsons episode where Marge is a police officer. And even if you do abuse your fake police officer privileges, is using it for fast food really the way you should go? Well that said, this might be one of the dumbest examples we've seen of someone abusing their right to be a fake police officer.






Maybe don't give that guy a badge. Next up – remember that episode of the Simpsons where Homer buys a Monkey's Paw and it gives him three wishes? Well in India there's a story of men who were tricked into buying Aladdin's lamp. Now come on really this is a special kind of stupid here because everyone knows that's fake and Robin Williams won't pop out of the lamp when you rub it, right?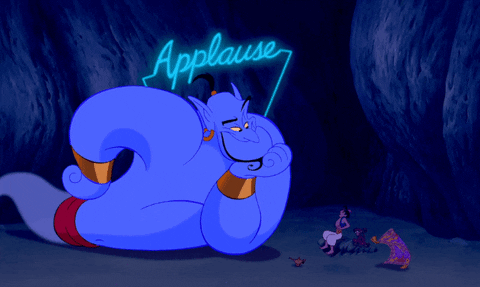 Yes, please clap! Next up – we go to the Land Down Under. That's Australia don't you know? Well there's stupid criminals as much as there are stupid police. And by stupid police I mean cops who do dumb shit. Let's be clear here. Here's the thing too – everyone is afraid of being involved in violence, but would you ever mistake a plant for a weapon? I mean come on when plants are outlawed…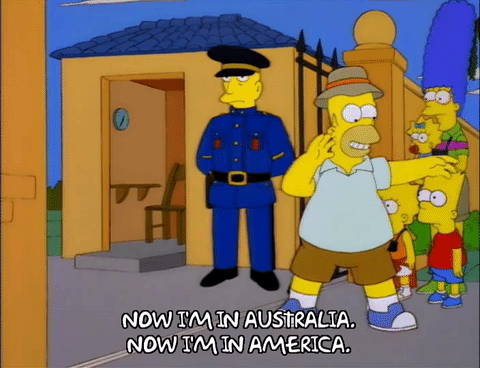 Next up – remember that scene from Vegas Vacation when Randy Quaid's cousin Eddie cooks chicken on some hot desert rocks instead of a grill? Well just because they're called "hot springs" doesn't necessarily mean that they're meant for cooking safely or sanitarily. After all we're in one pandemic and the last thing we need is another one! Seriously people cook your food safely!






I like how even the bottle and glass get deep fried! Finally this week – we go of course to the Sunshine State, America's most penis-shaped state, the state of Florida. Seriously where would this segment be without the state of Florida? They never fail to provide the crazy. And someone who eats fast food, I love a good fast food rage story. Give me a story about a guy who calls 911 because McDonalds didn't give him the right chicken nugget sauce and I'm in! Here's one where a guy melted down because Checkers ran out of lettuce. Come on!





That's it this week for:




[div style="padding: 20px; background-color: #ffffff; border-radius: 10px; box-shadow: 0px 2px 4px 1px #aaa;"][div style="font-family: arial, helvetica; font-weight: bold; border-bottom: 1px dotted #999; padding-bottom: 8px;"]
[font size="8"]Road To The White House

[br] [/font] [br]




Welcome back to our ongoing segment covering our now 46th president's historic election in… *cue reverb* THE ROAD TO THE WHITE HOUSE!!! Ooh that was some good reverb there! We did it! Joe Biden is our 46th president! Or is he? He may have got 279 electoral votes but Trump is still refusing to concede. And it's quite possibly the stuff of pure insanity. Remember during the beginning of his term I said that he'd go full Howard Hughes? Well that distinct possibility still remains. Well Trump of course is the egomaniacal narcissist everyone thought he was. And he's attempting to stall and delay what is ultimately going to be the inevitable – he lost! And he'd better get used to losing because I forsee a lot of that in his future!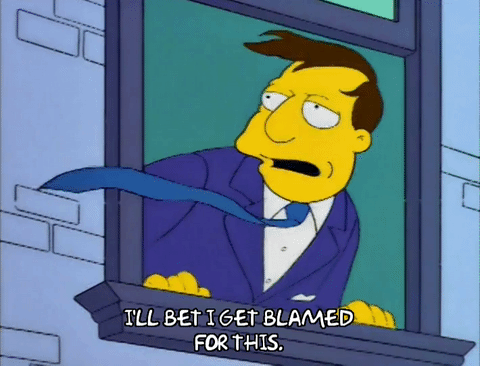 Yeah probably. Trump blames everybody but himself for the things he's done and it's not surprising that we're here now. And not only did we predict that Trump is going full Howard Hughes, he's also going full dictator in his quest to hang onto the White House. But it's slipping. And we want to know what Trump's end game is. He has no path to reelection and like we said it's just delaying the inevitable.






Yes, run along Trump. It's time to get the adults back in charge. Because if you don't concede not only does it make you look bad, it makes your whole party look bad. Oh who am I kidding? This is the republicans we are talking about here – there's nothing you can do to make them look embarrassing despite that they constantly look embarrassing!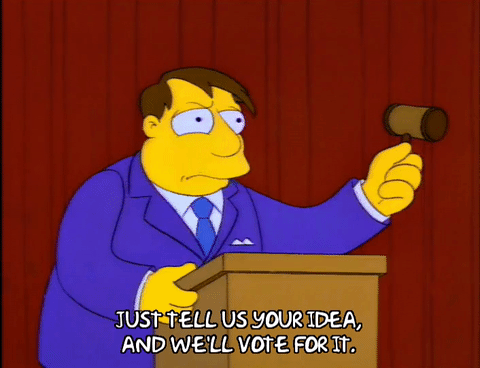 I'm not sure that's quite how that works. But never the less we are going to keep an eye on the situation as it develops because Trump is going full dictator and that's not a good thing. And if he somehow flips the election, he could install a dictatorship. And he'd have the Supreme Court backing him. But they're going about finding voter fraud in the same way that Wiley Coyote chases the Road Runner. And they're bringing in their arsenal of defective Acme products to do so!








See you next week!


Credits

Host: Initech
Top 10 Conservative Idiots Recorded At: Flappers Comedy Club, Burbank, CA
Images: All images copyright belongs to respective copyright holders.
Videos: All videos copyright belongs to respective copyright holders
Articles: All article content copyright belongs to respective copyright holders
Writing: Top 10 Writing Department
Graphics: Top 10 Graphics Department
Research: Top 10 Research Department
Lighting & Stage Props: Top 10 Lighting Department
Legal: Top 10 Legal Department
Advertising: Top 10 Advertising Department
HR: Top 10 Human Resources Department
Initech's Wardrobe Provided By: JAB Inc.
Wheel Of Corruption By: Studio 1 Stage Props, Burbank, CA
Greta Van Fleet Appear Courtesy Of: Republic Records
Management: Initech Productions, CCC Management
Follow The Top 10 On Twitter at: @10Idiots
New! Follow The Holy Church Of The Top 10 On Twitter: @churchoftop10
Questions? Comments? Complaints? Hate mail? E-mail The Top 10 at: [email protected]



Initech Productions: Yes, We Got The Memo


0 replies, 717 views