Wed Oct 14, 2020, 05:00 PM
Top 10 Idiots (481 posts)
Top 10 Conservative Idiots #9-14: Pretty Fly For A Really White Guy Edition


We need some music for this one!



Yeah love me some Offspring! I don't know if anyone saw the Vice Presidential debates but it was quite the shit show that everyone had expected. Kamala did great at the debate, as was expected, and Mike Pence showed himself off as Trump's mini me. But there was an unexpected star of the show during the 2 hour shit show, and that was that a fly unexpectedly landed on Pence's head and stayed there for a whole two minutes. And if you watched the whole thing you can see that well, even Pence himself didn't know about it! But that's to be expected, I mean flies are drawn to horseshit. Hey o!!! But yeah, like most things just walk it off!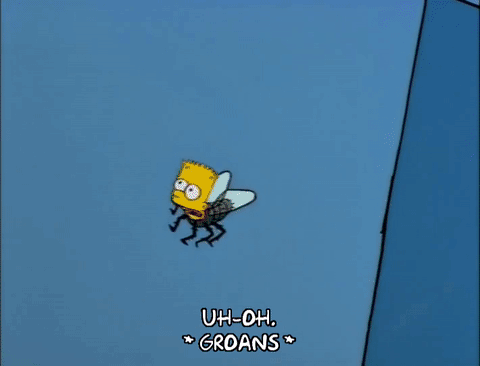 Unfortunately Bart's head wasn't on the fly. But that said it was absolutely hilarious that this happened, but no one in the Trump administration has a sense of humor and is able to laugh about themselves, so that's that. But that's kind of sad when you're such a transparent person that the fly not only outranks you in the debate but actually steals your thunder! Mike Pence is such a soulless, animatronic excuse for a human that he shows no emotion over this, nor does he have a sense of humor about it.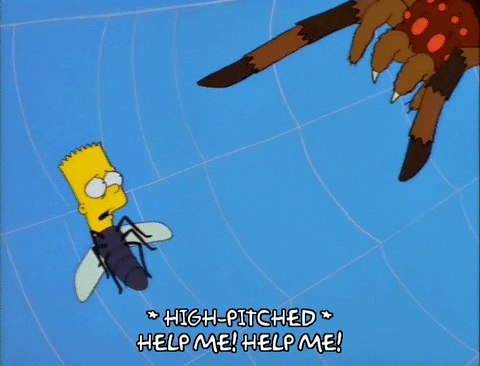 I think having a killer spider might make things even worse! But really no one took the liberty of naming the fly? That's pretty lame! Seriously, even the fly has more charisma than Mike Pence does. In this otherwise extremely dark and depressing year, we need things that make us laugh. And this was definitely one of them, even both sides can agree on! If that's pretty fly for a white guy, this is Pretty Fly For A Really White Guy!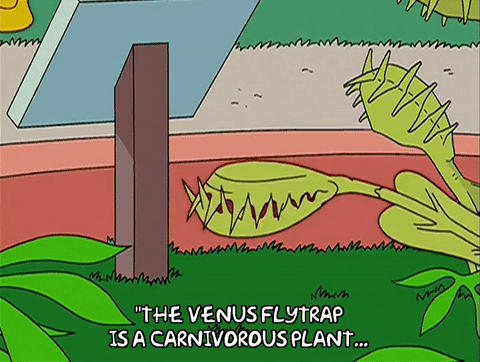 Yeah where's a Venus Fly Trap when you need it? Oh and in case you're wondering – yes the fly already has its' own brand of merchandise! Merchandising – that's where the real money from this administration is made! My personal favorite – even though Joe is already selling his own brand of fly swatter, there's the Mike Pence fly bobblehead! That's right this is a thing that exists!






[div style="padding: 20px; background-color: #ffffff; border-radius: 10px; box-shadow: 0px 2px 4px 1px #aaa;"][div style="font-family: arial, helvetica; font-weight: bold; border-bottom: 1px dotted #999; padding-bottom: 8px;"]
[font size="8"]Donald Trump

[br] [/font] [br]

Unless you have been living under a rock, you know that Trump not only got infected with, but has been spreading the very virus that he has been calling a hoax since this February! Well we've been following the events of this potential walking biohazard returning to the White House, and it's been quite the shit show that you would absolutely expect from the Trump White House. When Biden gets in, he's going to need to do some serious fumigation to not only get COVID out, but to get the smell of stupid out of the damn room! Thank you canned audience! Man I miss having an audience. But yes, Trump is turning the White House into a biohazard. And it's not pretty.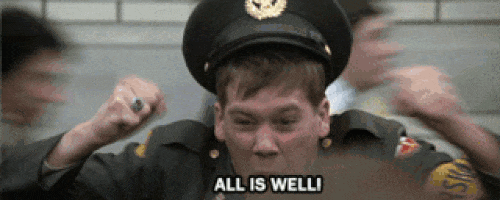 Yes everyone, all is well!!! Actually all is not well! If you want a truly alarming statistic, there's more cases of COVID-19 in the White House than there are in all of New Zealand! And you know what? The cases aren't going to stop there. While the rest of us watch in horror at the shit show unfolding at the West Wing, they simply don't seem to care and are getting back to business as usual!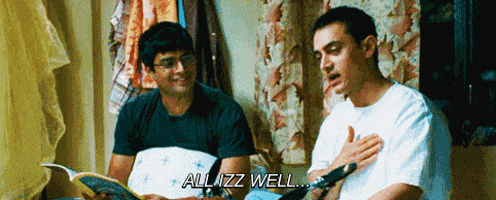 Seriously dude, what COVID precautions? Anyone who's been watching the horror show unfold the last 7 months should be aware that he clearly doesn't give a shit and that we're on our own. But $10 says that he doesn't make it past election day to serve his second term. And remember what I said about New Zealand? Look at this – there's more cases in the White House than there are in all of that country!






I don't think it's too early to tell sir. It's very well way past time to tell – Trump is a walking, talking biological weapon. He's so far infected 34 people and is on his way to infect the whole damn West Wing, and I don't want to point fingers but someone is going to die from this. Of course it's like playing a game of Russian Roulette and you never know who the bullet is going to hit. But as with most things, this is going to get worse before it gets better.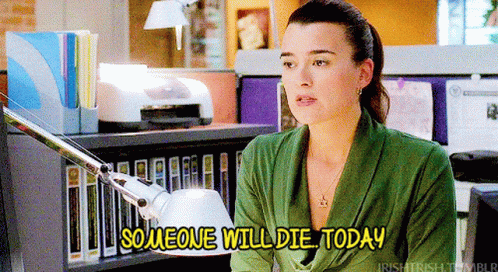 [div style="padding: 20px; background-color: #ffffff; border-radius: 10px; box-shadow: 0px 2px 4px 1px #aaa;"][div style="font-family: arial, helvetica; font-weight: bold; border-bottom: 1px dotted #999; padding-bottom: 8px;"]
[font size="8"]Michigan Republicans

[br] [/font] [br]

You know that every week in 2020 has felt like 10 years hasn't it? So remember back in April when Trump tweeted to "LIBERATE MICHIGAN!!!" when protesting the COVID lockdowns? We covered this back in Idiots #8-14, which feels like an eternity ago! Well anyways in that length of time, it seems that a group of people in the great state of Michigan have decided that they are going to well, liberate Michigan. And this is why you should never listen to a guy like Trump. Because he is a raging psychopath with serious anger issues, and you don't want to piss a guy like that off, he will explode! And these dumbfucks who attempted to kidnap Governor Whitmer, what did they expect? Were they going to go full Bane from the Dark Knight Rises and hold their own trials? Because let's ask Bane and Scarecrow how well that worked out.





Seriously was this plot inspired by Bane or something? I mean you couldn't make up something this frothing-at-the-mouth crazy! And in case you're wondering the caliber of people that Trump has been attracting to his cause lately, well let's take a look at a place that was going to be visited by one of Trump's dim sons – Eric. Apparently one of the guys who worked at this gun shop was being – wait for it – a belligerent, abusive jackass!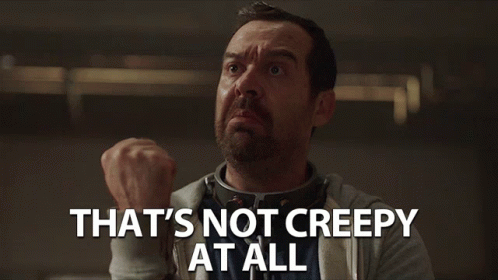 No it really isn't! But never mind the batshit crazy conspiracy theorists plotting to kidnap the governor and overthrow the government. That's all crazy talk don't you know? It's all just a big, hearty gut laugh that we can all look back in a few years and go "See? Remember how crazy the year 2020 was?". But that's the play from the defense – it was all crazy talk from a bunch of crackpots. Ha ha ha ha ha, it's all so obvious now!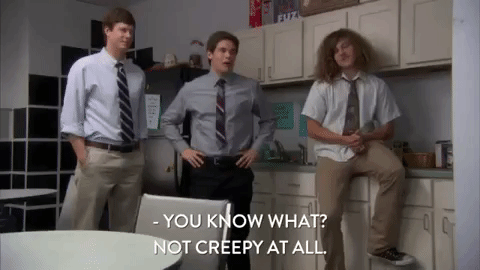 No it really isn't at all! Now here's where it gets weird. Because this is the Trump administration, and you knew it was going to. Apparently, Whitmer wasn't the only governor these goons were planning to kidnap. Virginia was also on their list of states to be "liberated". Because guess what? That's another of the states that Trump has been targeting because of lockdown restrictions, because he's a certifiably insane individual!







[div style="padding: 20px; background-color: #ffffff; border-radius: 10px; box-shadow: 0px 2px 4px 1px #aaa;"][div style="font-family: arial, helvetica; font-weight: bold; border-bottom: 1px dotted #999; padding-bottom: 8px;"]
[font size="8"]Donald Trump

[br] [/font] [br]

It's no secret that Donald Trump has gone off his fucking rocker. The man is certifiably insane and he's getting worse as each day inches closer to the election. And it's going to be the election from hell, that you can be assured of! So impeachment didn't work, and giving him a lame duck Congress didn't work, so what's behind door number 3? Why it's the 25th amendment! Yes, that most sacred of constitutional amendments that says that the president can be removed from power if he's proven to be abusing it, could actually be invoked! We actually saw this being put to use in season 2 of the TV show 24 when President Palmer's ability to govern is questioned by Vice President Prescott. So how would this work in real life?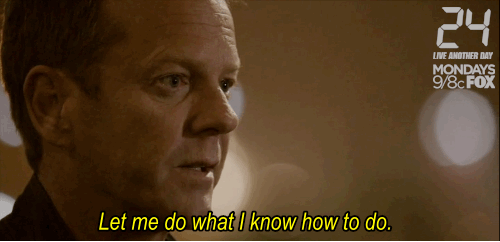 Ok, Jack, you do that! So how would invoking the 25th amendment work? There's numerous times over the last 4 years that it could have been used. So why wait until now? Nancy Pelosi has brought about the fact that it could be used. Because right now it would take a commission to kick Trump out of the Resolute Desk, but there's no way that committee could prove to be partisan. Well, there's a loophole.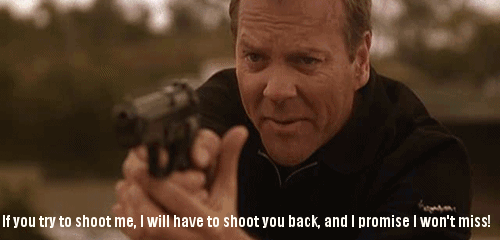 And that's a guy who you do not want to fuck with either. And speak of guys who you don't want to fuck with, Trump is hopping mad that this is even being remotely considered. But what he doesn't know is that in the event that he tries to fuck with the election and it's unresolved by December 15th, Nancy Pelosi becomes president. So yeah he's becoming his own worst enemy at this point.





Seriously, where is that guy when you need him? Of course we all know what happened when we saw Mitt Romney get ostracized from Trumpland when he voted for impeachment. And if you think Trump is bad now, wait until you see him on steroids! Not of the anabolic variety but of the kind used to cure crippling lung diseases. He is frothing at the mouth batshit crazy!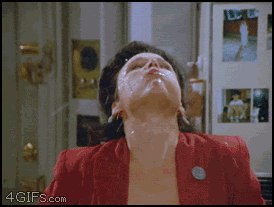 [div style="padding: 20px; background-color: #ffffff; border-radius: 10px; box-shadow: 0px 2px 4px 1px #aaa;"][div style="font-family: arial, helvetica; font-weight: bold; border-bottom: 1px dotted #999; padding-bottom: 8px;"]
[font size="8"]Top 10 Investigates: Plexiglass Barriers

[br] [/font] [br]

It's time to investigate beyond the headlines! This is Top 10 Investigates!



You may have seen pieces of plastic Plexiglass pop up at various supermarkets, fast food restaurants, and just about everywhere. They have also been a hot topic of discussion during the Vice Presidential Debates. But what do these windows do? Supposedly they're for stopping the coronavirus that causes COVID-19. However, in the health care world, there's been a debate about whether or not these plastic barriers are actually effective or not. Can they actually stop the spread of the virus? How do they work against protecting you from the virus? And in the long run is spending all this money on a temporary solution really a good thing? These are the many questions that need to be answered while the pandemic is still going on.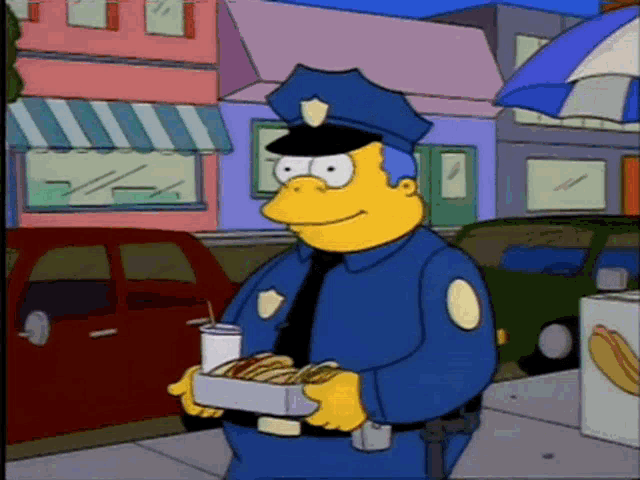 Much like shooting the virus, having a small piece of plastic on your desk isn't really going to help protect you from an airborne virus. And just like masks, plexiglass is not only the latest divide in the right wing culture wars, it's dividing scientists as well. So the question is – do plexiglass barriers really help protect you from coronavirus? The answer is a definite… maybe.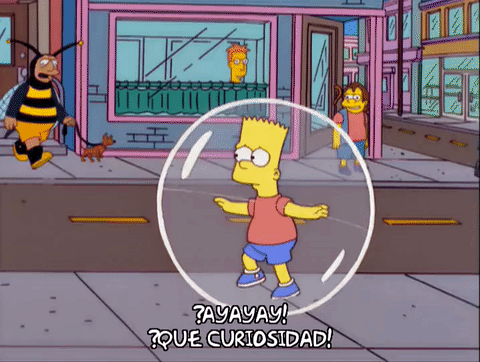 That's probably the only safe way you can protect yourself from COVID. Only problem is you cannot use the bathroom, eat, or drink in one of those. In fact leading medical experts are calling the glass "minimal protection" and saying that the barriers are mainly for cosmetic purposes. The next time you see a plexiglass barrier just remember that it really isn't doing much to protect you at all.





Unfortunately you're not Mr. Burns, and there's no such thing as being completely indestructible. So plexiglass shields are everywhere now based on CDC guidelines. And the truth of the matter is that they could not be helpful. Or someone could also be screwing with us. Because in a raging pandemic you can't take too many precautions but when you do, make sure that the ones you take are going to protect you from the virus and will not hurt you.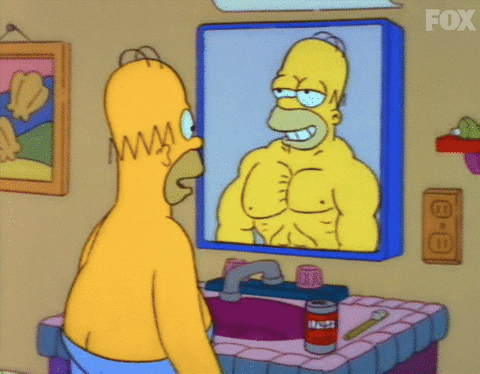 That's it this week for Top 10 Investigates. Good day.





[div style="padding: 20px; background-color: #ffffff; border-radius: 10px; box-shadow: 0px 2px 4px 1px #aaa;"][div style="font-family: arial, helvetica; font-weight: bold; border-bottom: 1px dotted #999; padding-bottom: 8px;"]
[font size="8"]Holy Shit

[br] [/font] [br]

Gather around my fair brothers and sisters! It's time to take a seat in the virtual pew make an online donation in the LAWRD's virtual collection plate, for the Holy Church Of The Top 10 has convened and it's time to remind you that the holiest among us are the most full of:




My fair virtual congregation! Is it safe to say that we are in the midst of a holy war? Because we are currently vying for the SOUL of this great country! And the reason I ask this is because I have been told by supporters of the unholy, ungodly Dark One, whose name shall not be spoken in my church that that is indeed the case! In fact, the Dark One is currently running a cult and it is a very dangerous and scary one at that. In fact here's a perfect example of how one takes his indoctrination into the cult way too seriously and way too far!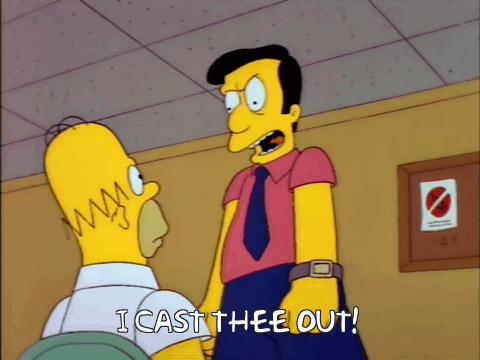 Now really there was a time when someone would talk like that and they would get sent to the place with padded walls and straight jackets! These days we give them a platform and followers who latch onto their garbage! Seriously we're less than 4 weeks away from the election that could send the Dark One packing, so that means that extreme far right Christians have upped their ante!






Man what book are you reading Reverend? You do *NOT* use GAWD to stump for the Dark One under any circumstances! For the good LAWRD JAYSUS is apolitical and if he were to meet the unholy one, would surely cast him into the fiery pit of HELL!!! Now here's where they are taking the Holy War a step too far. Fake coach Dave Daubenmire is taking the battle against Hillary Clinton just a wee bit too far!






Now you've dang gone too far there, fake Coach! These people have a bizarre obsession with Hillary Clinton's death, don't they? I would hope that the Secret Service is protecting her 24/7. That said, despite all the unusually violent rhetoric coming from the Christian right during this madness, when the Civil War comes, it will be "business as usual". But really since about March of 2020, nothing has been "business as usual".






So never mind that, just go buy things at Bed, Bath & Beyond and go to your favorite events during a civil war. It's just business as usual! These people are clinically insane! Mass has ended, may you go in peace! That's it this week for:





[div style="padding: 20px; background-color: #ffffff; border-radius: 10px; box-shadow: 0px 2px 4px 1px #aaa;"][div style="font-family: arial, helvetica; font-weight: bold; border-bottom: 1px dotted #999; padding-bottom: 8px;"]
[font size="8"]Beating A Dead Horse

[br] [/font] [br]




Saturday Night Live is finally back with their first new episodes since the pandemic began and it's been something of a mixed bag. You had SNL At Home, which fucking blew. But now they're back in the studio with a live audience which has been good but not great. However, their attempts to cater to the right wing after being accused of liberal bias have backfired on them spectacularly. But first off let's have a control group here, is that host Bill Burr had what some might call a "mixed" bag of jokes, mainly because he was railing on the concept of "cancel culture". Now this is 2020 and the Me Too movement is 3 years old, so we're already getting sick of the cancel culture talk!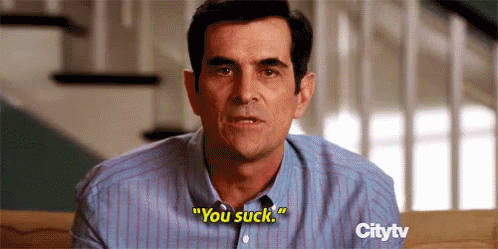 Seriously did you ever stop to think that the reason why you're getting canceled is because you're just not funny? Although that brings up another good subject – is how do you make fun of "woke" culture? It is not something you can really make fun of because otherwise your jokes come off as cringy and embarrassing. I mean seriously it's been 3 years since the dawn of the Me Too Movement, and you really can't joke about it.






See we live in a weird time in the comedy world. The pandemic has killed live audiences for the foreseeable future, and "woke culture" as it's been called has made everything from timeless monologues to current comedians super cringe worthy. And come on if you don't know why they're trying to cancel John Wayne… well let's just remember that John Wayne was a racist asshole! And if you don't know why, you're probably a racist asshole too.






And speaking of canceled, here's the kind of jokes that they come up with in what's been an increasingly humorless world. So since a lot of Bill Burr's material is off limits, they joke about, among other things – pumpkin spice beer! And come on, Sam Adams is the Boston equivalent of Foster – if you are in a real Boston bar and you try to order that shit, they laugh at you! And yes, I have tried just about every beer that Sam Adams makes, including the Pumpkin Spice variety!







[div style="padding: 20px; background-color: #ffffff; border-radius: 10px; box-shadow: 0px 2px 4px 1px #aaa;"][div style="font-family: arial, helvetica; font-weight: bold; border-bottom: 1px dotted #999; padding-bottom: 8px;"]
[font size="8"]Conspiracy Corner

[br] [/font] [br]




Hello everyone and welcome to Conspiracy Corner! When people have things that they can't explain, they turn to conspiracies of course! And this is the segment that attempts to explain the unexplainable! Of course I am coming to you live from an underground doomsday prepper shelter deep in the alkali flats of the New Mexico badlands. Undisclosed location of course. Now this week, the GOP is full of conspiracy theorists, and perhaps the two dumbest men in America – Jacob Whol and Jack Burkman, who we have covered on this program many times are finally throwing in the towel. Yes, they've decided to give up on their shenanigans and let the adults run things again. But they're not going down without a fight! Just let me adjust my tin foil hat for maximum government interference and… there we go!






That is a good question! Apparently the biggest kind because as we have pointed out, these guys are certifiably insane. And they are out to take down alleged democratic voter fraud… by committing real election fraud! Folks, I don't need to tell you that voter intimidation is a crime and we are in the final hours of the election that could send Donald Trump packing. But his supporters aren't going down without a fight. May they be regulated to the dust bin of history!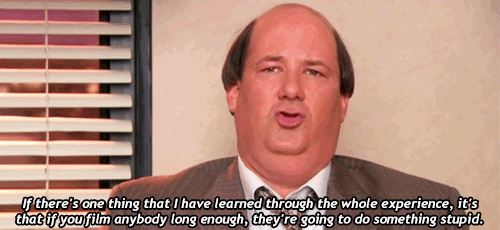 That is a good point sir! And yes these two if found guilty, will be going away for a long time, and they will emerge at a time when Trump is no longer president, so no pardon, fellas! And by the way that's not the only thing these two idiots have been up to. They've also been scheming and attracting the attention of the FBI through their leaking of documents pertaining to conspiracy theorist #1 Roger Stone's trial. Yes, it goes all the way to the top!!!






So voter intimidation and jury tampering… any other crimes these two Trumpiest of the Trump supporters can conjure up? How about extreme robodialing? Yes, not only are they trying to rig the election (and failing badly at it), they're also engaging in some extreme voter fraud and misinformation regarding propositions and ballot reforms! Really, the sooner these two idiots go away and are never heard from again, the better!







[div style="padding: 20px; background-color: #ffffff; border-radius: 10px; box-shadow: 0px 2px 4px 1px #aaa;"][div style="font-family: arial, helvetica; font-weight: bold; border-bottom: 1px dotted #999; padding-bottom: 8px;"]
[font size="8"]People Are Dumb

[br] [/font] [br]

Hit it!



Of course you know by now that people are people and people are dumb. So who is dumb this week? I want to start with dumb products. And this product… may be one of the dumbest! Seriously, there's a high tech chastity belt for men out there. Who the fuck would buy this and who the fuck would actually wear this thing? Oh and there's no surprise that it can be hacked! I mean come on it's one thing to get an STD. It's another thing to get a virus on the device that's supposed to be protecting your junk. Really I have so many questions about this thing. But if we answer all of them… fuck, I just don't have that kind of time!





Good pull! Next up – poop! Yes, our bathroom time is never immune from a People Are Dumb story, and we go to the state of Michigan for this one! Yes, Florida isn't the only state where the stupid and crazy exist. Shocker – they are everywhere!!! And this disgusting story is definitely something that Trump era politics have brought on us. And well, let's let the story do the talking.





Somehow I don't think Flushing Meadows is supposed to work that way! Next up – we of course have to go to America's most penis-shaped state, the Sunshine State, good old Florida. Florida is always one of the craziest states in the union and for good reason. For one thing – the Good Book is not supposed to be a weapon! Unless you're John Wick, but if that's the case, that dude can literally use anything as a weapon. But if you're not John Wick, don't do it!






Next up – we go to the Florida town of St. Petersburg! Look, I know times are tough right now because of COVID and we could all use a pick me up. But maybe don't follow the lead of Florida Man and start passing out weed like it's Halloween candy. Yeah really. I sure could use a hit right now and I know a lot of us could. But in some parts of the country – mainly in those run by conservative states – weed is still illegal last I checked!






Good point Homer! Finally this week is yet another Florida Man story – and this might be one of the strangest Florida Man stories yet! We go to the town of Ocala, that's the home of John Travolta don't you know. So here's the thing, if you are out fishing and you find something like, I don't know, an explosive hand grenade, do you really think your next stop should be getting some fast food? I know that I don't!






That's it this week for:




[div style="padding: 20px; background-color: #ffffff; border-radius: 10px; box-shadow: 0px 2px 4px 1px #aaa;"][div style="font-family: arial, helvetica; font-weight: bold; border-bottom: 1px dotted #999; padding-bottom: 8px;"]
[font size="8"]Road To The White House: Trump Bails On Debate

[br] [/font] [br] BODY HERE




Welcome back to…. Cue reverb… ROAD TO THE WHITE HOUSE!! Oh man that was some good reverb there. Last week, which seems like an eternity ago this year, we covered the first presidential debates and of course the term "shit show" doesn't even begin to describe it. Of course we are in a raging pandemic and all rules about the way society is supposed to function are thrown out the window, and we are in an election year at that! But then again Trump is still our president, and he refuses to abide by the rules. So put those two things together and the question is asked – is there a possibility there will even be a second debate? To which I answer: "are you fucking kidding me?".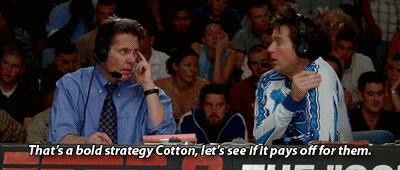 So rather than play by the rules and hold a virtual rally, Trump instead is going out on his own and holding super spreader events! So what happens if Trump decides to again bail on the second debate – it's widely known that he's infected with COVID and continues to infect everyone in his path, so the idea of holding an in-person debate is out of the question. But there's no mistaking that Trump is an abusive, obnoxious jerk and would love to give Biden the virus if he could!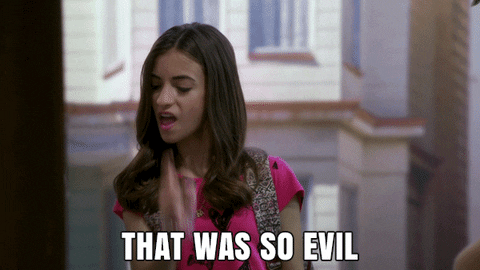 That is true and Trump is quite the evil fucker. In fact not only does he have COVID, he's flying out to Florida (obviously) to do another in-person campaign event. And of course his supporters don't give a flying fuck about COVID or their own health. Dear Leader is speaking and they will avoid Satan himself to go see him! But here's where it gets creepy and weird.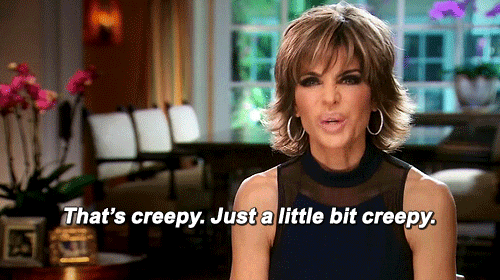 Ewwwwwwwwwwwwwwwww!!! EW! EW! EW! EW! EW! EW! EW! Wait a minute… EW. Why the flying fuck does he always make every thing so creepy and weird? Because he is a creepy weirdo and it's just totally disgusting. OK now that I have got that off my chest, you know what the GOP really thinks of us and Joe Biden? Well let's just say that they've gone full asshole and now all rules are off the table.






[font size="8"]And Now This:

Folks last week we lost one of the greats of all time – Eddie Van Halen. And I know that live music is off the table right now so I am paying tribute to him through live music. Really anyone who knows the Sunset Strip scene has a Van Halen story or two. Me I've always liked his song "Right Now" from his 1991 album "For Unlawful Carnal Knowledge" and it's a protest song even though it at one point was used for a Pepsi product that no longer exists. So here it is – Van Halen performing "Right Now".



Folks, before we get out of here, a programming note. Next week is our last new regular Top 10 before the election. 10/28 will be a Viewer's Choice All Time Best Of (with maybe a new entry or two), and 11/4 will go dark. Maybe we will do a Top 10 Mini depending on how I feel or how things are going. We will be back in full on 11/11 once the dust has been settled – and hopefully in a much better mood than we have been the last 4 years! Next week, we will have our final thoughts going into the election in "Road To The White House".

See you next week!


Credits

Host: Initech
Top 10 Conservative Idiots Recorded At: Flappers Comedy Club, Burbank, CA
Images: All images copyright belongs to respective copyright holders.
Videos: All videos copyright belongs to respective copyright holders
Articles: All article content copyright belongs to respective copyright holders
Writing: Top 10 Writing Department
Graphics: Top 10 Graphics Department
Research: Top 10 Research Department
Lighting & Stage Props: Top 10 Lighting Department
Legal: Top 10 Legal Department
Advertising: Top 10 Advertising Department
HR: Top 10 Human Resources Department
Initech's Wardrobe Provided By: JAB Inc.
Wheel Of Corruption By: Studio 1 Stage Props, Burbank, CA
Greta Van Fleet Appear Courtesy Of: Republic Records
Management: Initech Productions, CCC Management
Follow The Top 10 On Twitter at: @10Idiots
New! Follow The Holy Church Of The Top 10 On Twitter: @churchoftop10
Questions? Comments? Complaints? Hate mail? E-mail The Top 10 at: [email protected]



Initech Productions: Yes, We Got The Memo


0 replies, 510 views