Sat Sep 19, 2020, 06:22 PM
iluvtennis (13,977 posts)
Joy Reid: Someone put trump flags up in tall [public]trees in multi-racial suburban neighborhood
https://www.instagram.com/p/CFVdjkBpAOR/
joyannreid
Sometime in the last 48 hours, someone climbed, or laddered their way up a tree near where we live and hung these two Trump flags. To be clear, these are not campaign advertisements, which we've all seen — large signs staked into the ground, typically with a city or county permit.
These are high-flying flags, hoisted in a tree, in a very multi-racial, quiet suburban neighborhood where they can be seen from the main road, and potentially from the nearby shops
. This isn't political advertising. I flipped and zoomed in if you scroll to the last slide, so can see that one of the them reads: "Re-Elect Trump as President of the United States — Stop the Bullshit." What would you make of this?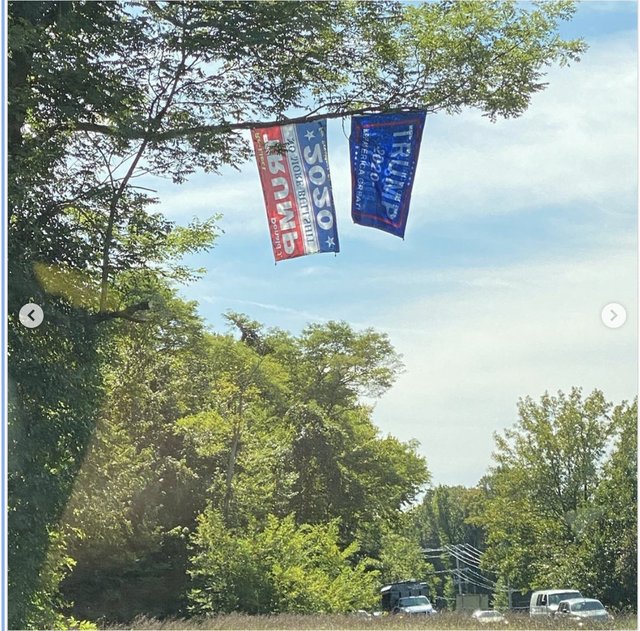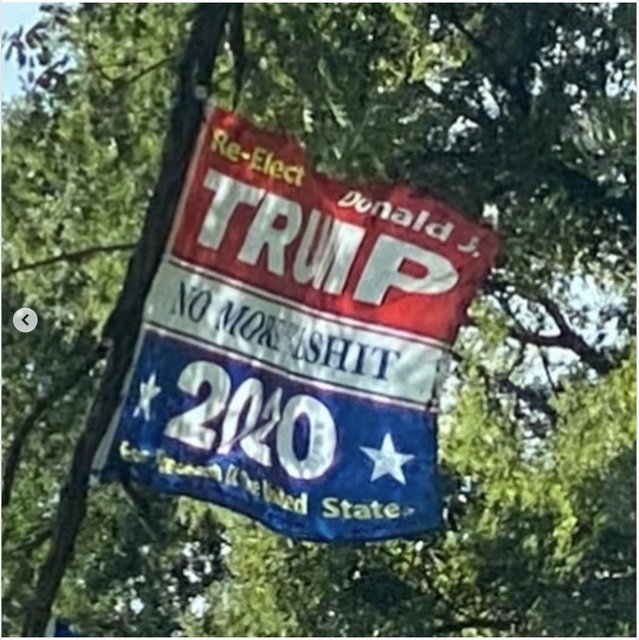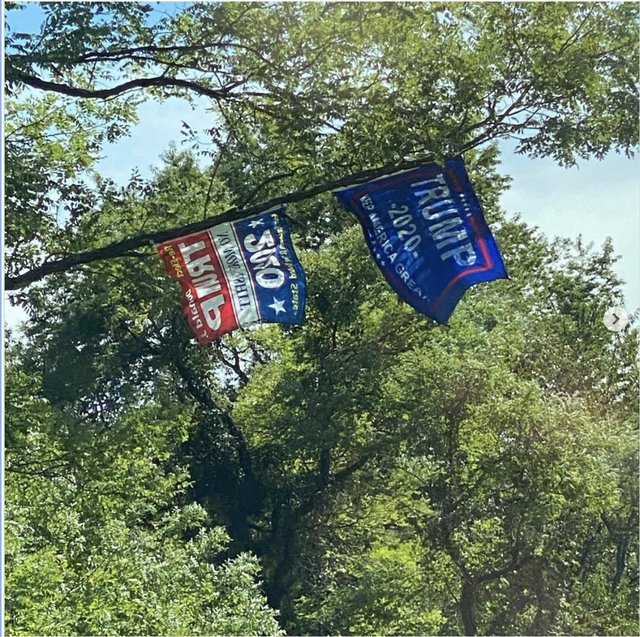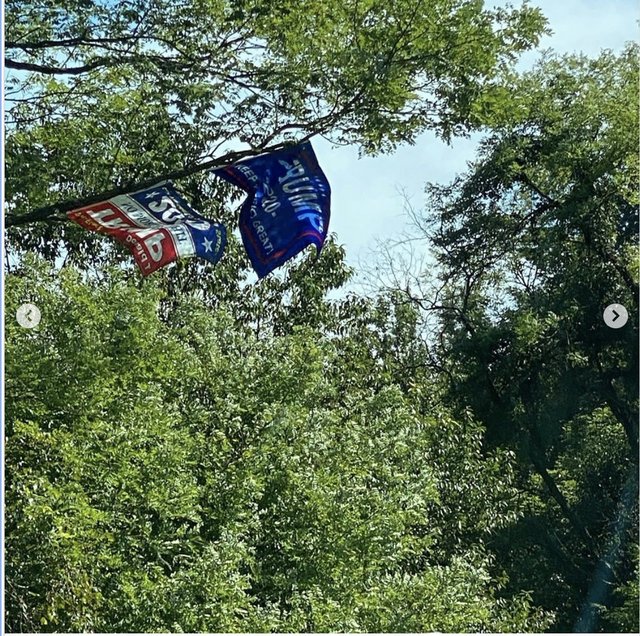 ----
Wouldn't this be considered vandalism/destruction of public property by "mr Law and Order".
3 replies, 728 views
Replies to this discussion thread
| | | | |
| --- | --- | --- | --- |
| 3 replies | Author | Time | Post |
| Joy Reid: Someone put trump flags up in tall [public]trees in multi-racial suburban neighborhood (Original post) | iluvtennis | Sep 19 | OP |
| | spooky3 | Sep 19 | #1 |
| | SergeStorms | Sep 19 | #2 |
| | Karadeniz | Sep 19 | #3 |
---
Response to iluvtennis (Original post)
Sat Sep 19, 2020, 06:24 PM
spooky3 (25,927 posts)
1. It's not clear this is public property. Reid should clarify. Nt
---
Response to iluvtennis (Original post)
Sat Sep 19, 2020, 06:29 PM
SergeStorms (9,409 posts)
2. I'm sure Dirty Donny didn't put them up there.
He can't even walk down a ramp. One of his deplorable cult members did it, and if someone could get them up there, I'm also sure someone can get them down. Or set them on fire. There were several Trump signs along a local interstate lately, nailed to trees along the road. I noticed yesterday that
someone
had burned them to cinders. That made my heart soar like an eagle.
---
Response to iluvtennis (Original post)
Sat Sep 19, 2020, 07:23 PM
Karadeniz (10,276 posts)
3. It's a free country for trumpers to do whatever they want.