Fri Sep 11, 2020, 10:12 AM
Solly Mack (84,188 posts)
With apologies to Winston Churchill and Others
(Trump grunts out his words of comfort and calm. Trump as Churchill, per Trump, himself, and Mike Pence)
"'Poor people, poor people,' he said. 'They trust me and I can give them nothing but magical thinking and lies to ensure continuing disaster for quite a long time.' "
"Never in the field of human conflict has so much been owed by so many to me, myself, and I. I, alone."

I, alone, saved you. I, alone, love you. I, alone, can fix it. Fear is the means to the end."
Keep calm and carry on. The sirens simply mean we're on top of things. Continue shopping. Go about your daily lives. The only people who run for cover are those who hate Great Britain. Bomb shelters are for those who do not believe in God. Be calm.

Remember: A bombed out building is an opportunity. We'll employ more carpenters and brick masons than ever before! The jobs we'll create! Numbers! The numbers! So high! This is a good thing.

Gas masks are for those who don't love me. You love me, right? So crowd the streets, leave your mask at home, and when you hear a siren - shake your fist in the air. Defy the bombs! Show them who is boss! Be patriots! Stand your ground! If you die, you die. But what a way to go!

I tell ya, wow. Talk about a show of strength. The crowd standing, all packed in together. That'll show the NAZIS. Let me tell you.

Still, you know, the NAZIS, some fine people on both sides.

I was talking to Stalin the other day. He's my friend. Lot of people think that's a bad thing. Say he can't be trusted. Lot of people don't know what Stalin has planned. Big plans. Yuge.

Stalin will make parts of Europe great again. Better than ever. With more freedoms than ever before.

That Roosevelt. He's a socialist, commie, Marxist elitist. I'm playing him for all he's worth. Seen him in his wheelchair? Some leader.

I'm your cheerleader in a time of need. I'll have your back. Just because I'm secured away in a bunker, coming to you live from a time-delayed radio broadcast, doesn't mean I don't stand with you. I'm there, right beside you, when the bombs hit. You know, most of them are duds. No, really. Fake bombs. No damage. Just POOF. A little smoke, a loud noise, and nothing.

Besides, the Lutewaffles have such bad aim. Most of the real bombs fall in the channel. The people are safe. The people are secure.

I'm not even sure there's a war going on at all. Maybe it's just fake news from the fake media. I think it could be. Lots of opinions on it. Who knows?

Experts (chortle) will tell you there's a war going on. That London is experiencing a Blitz attack. What does that even mean? Blitz? Sounds like ice cream. I like ice cream. Two scoops with chocolate cream pie.

The so-called experts would have you dive for shelter when the sirens go off. They would have you panic and seek cover. What do they know? That's not strength.

So, keep calm. Don't listen to fake news. Don't believe your eyes or your ears. Ignore the experts. Listen to me.

I, alone, can save you.

Thank you and God bless.
4 replies, 508 views
Replies to this discussion thread
| | | | |
| --- | --- | --- | --- |
| 4 replies | Author | Time | Post |
| With apologies to Winston Churchill and Others (Original post) | Solly Mack | Sep 2020 | OP |
| | Kid Berwyn | Sep 2020 | #1 |
| | Solly Mack | Sep 2020 | #2 |
| | empedocles | Sep 2020 | #3 |
| | Solly Mack | Sep 2020 | #4 |
---
Response to Solly Mack (Original post)
Fri Sep 11, 2020, 11:11 AM
Kid Berwyn (7,197 posts)
1. Con Exotic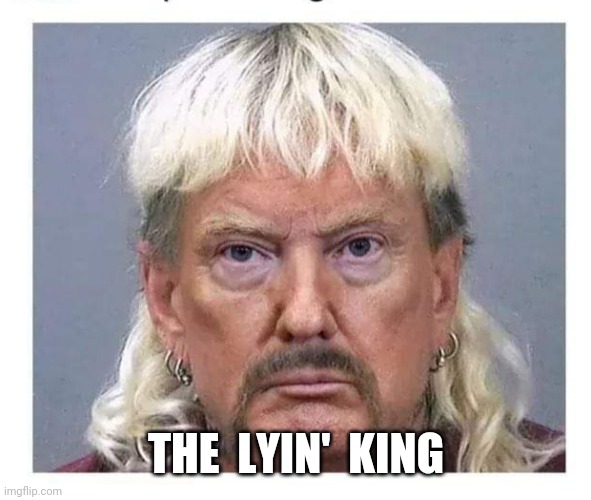 Great OP, Solly Mack. Every word.
---
Response to Kid Berwyn (Reply #1)
Fri Sep 11, 2020, 11:12 AM
Solly Mack (84,188 posts)
2. That fits. All too well.
---
Response to Solly Mack (Original post)
Wed Sep 16, 2020, 08:05 AM
empedocles (13,307 posts)
3. Nice work
---
Response to empedocles (Reply #3)
Wed Sep 16, 2020, 02:41 PM
Solly Mack (84,188 posts)
4. Thank you. Doesn't really capture the full crazy of Trump but, well,
I'm sane. (I'm fairly certain)