Mon Sep 7, 2020, 12:31 PM
Pluvious (3,564 posts)
EXCELLENT piece - Bruce Bartlett: Fox News Shares the Blame for Trump's Deranged, Ruinous Presidency
This really spells it all out quite succinctly...
But steel yourself, it won't leave you with the warm fuzzies.
A new book details how the president and his state media partners cash in on their symbiotic relationship while driving the country toward disaster.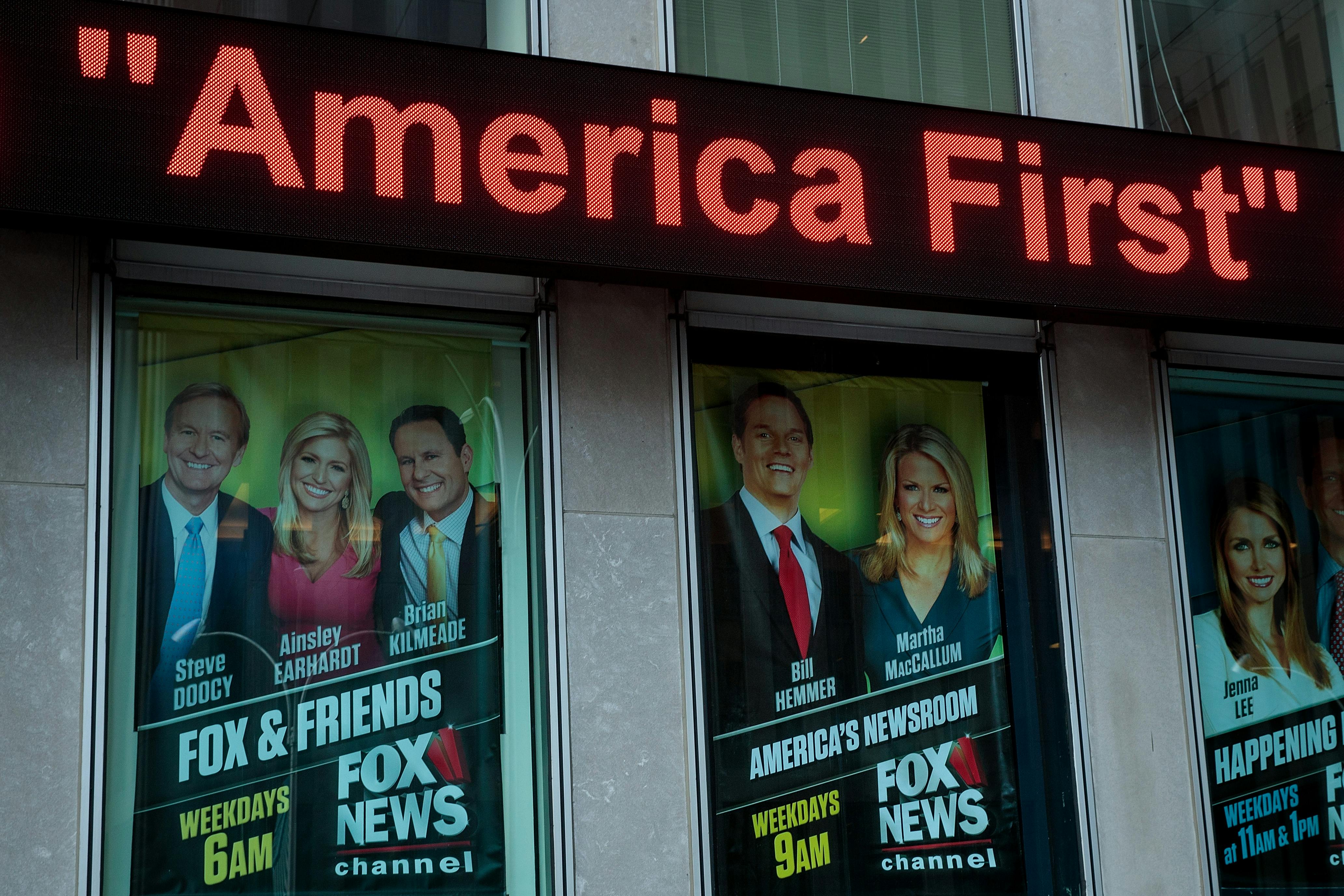 But the most influential show is Fox & Friends, which runs from 6:00 am to 9:00 am Eastern time. That's because Trump is an early riser and a television junkie who gets the bulk of his information about everything from cable news. In lieu of briefings from his advisers or even reports in daily newspapers, Trump relies heavily on oral downloads of dubiously sourced information from Brian Kilmeade, Ainsley Earhardt, and Steve Doocy, the morning show's three co-anchors. They often establish Trump's priorities, his interests, and take on the news of the day, as evidenced by his frequent early morning tweets that regularly follow Fox & Friends commentary in real time.

Stelter reports that Trump administration officials must beg for interviews on Fox & Friends just so Trump will see them and in the process get briefed on some subject for which he's otherwise too preoccupied to reserve office time. Corporations have also learned about Trump's addiction to the show and exploit it by buying advertising in its time slot. (Unfortunately for them, Trump likes to watch Fox & Friends on delay so he can fast forward through commercials.)
...
As the same time, Fox & Friends tutored Trump on policy, since Trump himself was a blank slate with no knowledge of any major policy issue. As one of the show's producers told Stelter, "People think he's calling up Fox & Friends telling us what to say. Hell no. It's the opposite. We tell him what to say."
...
The fanatic loyalty of Fox's audience delivers some $2 billion per year of profits into the pockets of Murdoch and his family. The bulk of this comes not from advertising, but from fees paid by cable systems for the right to carry Fox News. Typically, these systems pay Fox two dollars per subscriber per month—well more than what CNN or MSNBC nets. (CNN earns less than one dollar per subscriber, MSCBC only 33 cents, according to Angelo Carusone of Media Matters for America.) And Fox knows that no cable system would dare drop Fox—that would result in the rapid loss of thousands of subscribers and a likely outbreak of picketing and demonstrations outside its offices.
Too many insights to quote here, worth reading the rest...
https://newrepublic.com/article/159207/fox-news-trump-deranged-ruinous-presidency
4 replies, 1176 views
Replies to this discussion thread
| | | | |
| --- | --- | --- | --- |
| 4 replies | Author | Time | Post |
| EXCELLENT piece - Bruce Bartlett: Fox News Shares the Blame for Trump's Deranged, Ruinous Presidency (Original post) | Pluvious | Sep 2020 | OP |
| | Ferrets are Cool | Sep 2020 | #1 |
| | mzmolly | Sep 2020 | #2 |
| | american_ideals | Sep 2020 | #3 |
| | Yeehah | Sep 2020 | #4 |
---
Response to Pluvious (Original post)
Mon Sep 7, 2020, 12:37 PM
Ferrets are Cool (18,866 posts)
1. And the sun will burn your eyes if you stare at it
---
Response to Pluvious (Original post)
Mon Sep 7, 2020, 01:50 PM
mzmolly (50,186 posts)
2. Sounds like an interesting
---
Response to Pluvious (Original post)
Mon Sep 7, 2020, 03:35 PM
american_ideals (613 posts)
3. K&R
---
Response to Pluvious (Original post)
Mon Sep 7, 2020, 03:38 PM
Yeehah (3,588 posts)
4. A right-wing propaganda outlet has been normalized as a news network
Propaganda organs of political parties ARE NOT news organizations and should not be treated as such.