Wed Aug 12, 2020, 05:06 PM
Top 10 Idiots (431 posts)
Top 10 Conservative Idiots #9-8: Who's Afraid Of The Big Bad NRA? Edition


Well well well, who's afraid of the big, bad NRA? Well, NRA members for one thing. And Trump and the GOP too. One thing I will say about conservative America is that they do love their guns. And there is no organization that's more uniquely American than the National Rifle Association. Yes, the NRA is an organization that thinks that the 2nd amendment, particularly those four infamous words "shall not be infringed" shall be taken way too literally. And they are definitely not afraid to shoot first and ask questions later. They think that life is a Rambo movie. But could their reign of terror finally be coming to a long awaited end? A lawsuit in New York is challenging the NRA's right to exist as a lobby organization could finally dissolve the entity once and for all.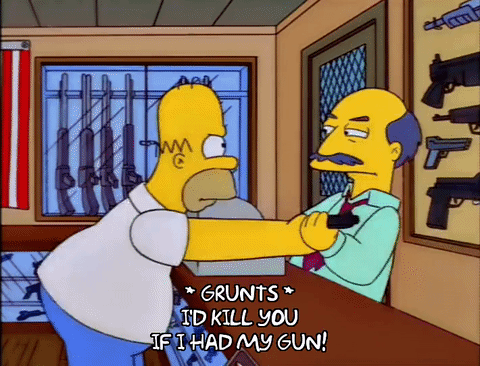 Come on, everyone knows that guns are for keeping the King Of England out of your face! So that is a thing that is happening. So could it happen? Could the NRA cease to exist in its' current form? It's entirely possible. But now the NRA is fighting back, and they are hopping mad. You don't want to get on their bad side, because they have guns and they're not afraid to use them. So does the NRA get the right to call itself a "charitable organization"? It's a bit complicated.






Yes, you are most definitely compensating for something! But what? You know it doesn't take a financial genius to see that the NRA is committing fraud on a felonious level. But could this, for lack of a better word, backfire on them>? Well yes it most certainly could, and no it couldn't. The NRA is in some absolutely deep doo doo, and it's going to take a miracle to get them out of this.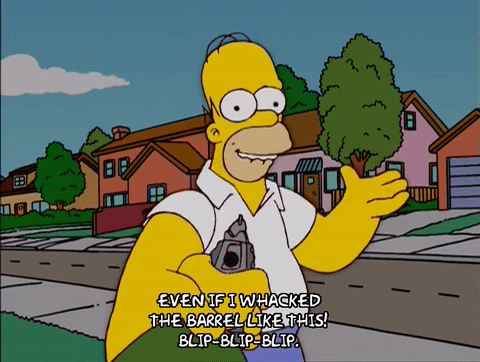 How has Homer not been shot yet? But the good news is that James' lawsuit against the NRA is warranted – they're not just throwing shade at that most American of institutions. But even going so far as to call it a "terrorist organization" really isn't that far off either – these guys could definitely be considered terrorists, considering that a lot of the guns they're selling aren't being used for the advertised purposes.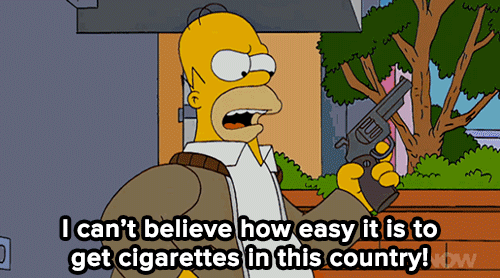 [div style="padding: 20px; background-color: #ffffff; border-radius: 10px; box-shadow: 0px 2px 4px 1px #aaa;"][div style="font-family: arial, helvetica; font-weight: bold; border-bottom: 1px dotted #999; padding-bottom: 8px;"]
[font size="8"]Kanye West


[br] [/font] [br]

Spoiler Alert!!!! Kanye West is completely full of shit! But if you're here and you've been following our reporting for the last few weeks, you already knew that. This week however, the Yeezy for president campaign took a turn when he got caught admitting what we all pretty much could have figured out the obvious – his campaign is a spoiler campaign meant to help Trump and hurt Biden. But what you may not know is that he's being used and abused by GOP operatives, and he doesn't care. You also might be wondering when Kim is going to step in and put a stop to this. I would say normally Kanye's hair brained schemes fizzle out when there's something good on TV. But we're in a pandemic and there's no new content being produced.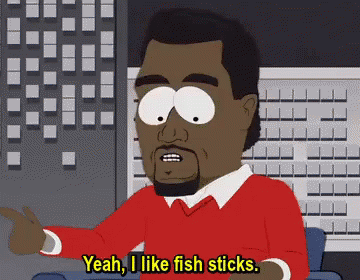 Seriously, I could just post clips from that South Park episode and it would not really be that much different than what's going on now. But let's do a little bit of onion peeling here. See, if we take a pairing knife to the onion and start removing the layers, this story stinks. Of course he actually admits to being a spoiler in the election and it's a hell of a lot worse than you might think.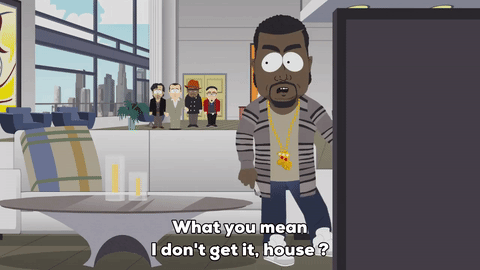 We already have one batshit crazy, completely unstable egomaniacal jackass running the show, do we really need another one? Hell no! and we also don't need this coming around in 2024 either. So what's stopping Kanye? Well, there is this thing called the Federal Election Commission, which we profiled during our tour of the government (see: Top 10 #5-18 ). So yeah they're stepping in in the great state of Illinois!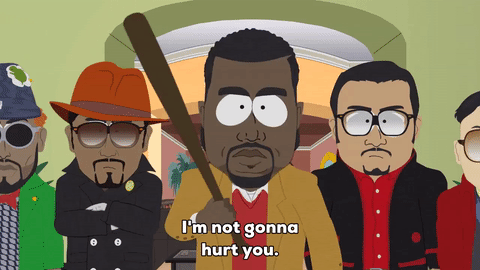 God, I would certainly hope not! But wait until you see *WHY* Kanye is not getting on the ballot. Sure, he may have racked up those signatures pretty quick, but it turns out that a good majority of said signatures are complete bullshit. See, you know people aren't taking his campaign seriously when they start fucking with the petitions and putting fake names on it. But even more so when they put names of celebrities and cartoon characters. Well, Kanye is kind of a cartoon character.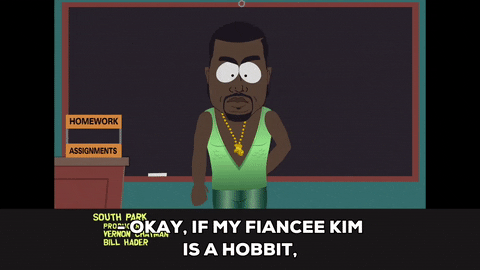 [div style="padding: 20px; background-color: #ffffff; border-radius: 10px; box-shadow: 0px 2px 4px 1px #aaa;"][div style="font-family: arial, helvetica; font-weight: bold; border-bottom: 1px dotted #999; padding-bottom: 8px;"]
[font size="8"]Sturgis Rally

[br] [/font] [br]

Yes, sadly, COVID-19 is still a thing. And look we get it, we're all fucking bored as hell. Reruns, video games, and leftovers can only get you so far. But right now COVID is running the show, as much as we don't want it to. And we get that all your favorite events have been canceled. I lost a lot of money in tickets and travel when the pandemic started, I get it! So while we're all suffering, one event hasn't canceled. That event is the annual gathering of Harley Davidson enthusiasts in Sturgis, South Dakota – a town whose population nearly triples in size during the week of the Festival and nothing else. So what is not stopping bikers from attending? Come on, even the Harley Davidson people aren't attending this year!






Seriously, I think even the Sons Of Anarchy are sitting this one out. OK so people aren't going to follow the rules that the rest of us are following. But there is one thing that the Sturgis rally is known for in years when there aren't pandemics – crashes! And fighting! You know, biker culture! So while nobody cares about the virus during the Sturgis Rally, it's good to know that it's business as usual!






Holy shit!! Crashes have actually increased! I'm sure that it has nothing to do with the fact that people are packing the bars in Sturgis like there's nothing wrong going on. Now let's talk concerts. Music festivals around the whole damn world have been canceled because of COVID fears. But that's not stopping Sturgis. Nope. But let's think about this for a minute – of all the bands you could risk your life to go see, this is who you pick? Really? I guess people really are that desperate for entertainment!






Woohoo! Now we can relive all the excitement of Woodstock 1999! No dude, you don't risk your life to see Smash Mouth. The Rolling Stones are a band worth risking your life to see. The Foo Fighters are a band you risk your life to go see. AC/DC is a band you risk your life to go see. Guns N Roses and Iron Maiden are bands you risk your life to go see. You go see Smash Mouth during a 1990s "Where are they now" celebrity montage. Of course none of the good bands are touring right now, so sacrifices must be made, damn it. But it does seem that COVID, and logic are taking a holiday at Sturgis. Well, see you at the ER in two weeks!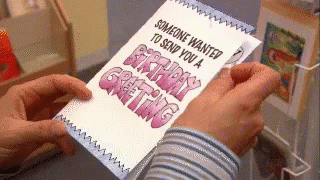 [div style="padding: 20px; background-color: #ffffff; border-radius: 10px; box-shadow: 0px 2px 4px 1px #aaa;"][div style="font-family: arial, helvetica; font-weight: bold; border-bottom: 1px dotted #999; padding-bottom: 8px;"]
[font size="8"]The Maskholes: Party Boat Edition

[br] [/font] [br]

Look, believe me, I get it. It's a pandemic, and one that is happening once in a century at that. Everyone is bored as fuck and looking for any excuse to get out of the house and away from their webcams and Zoom meetings and video chats. But don't be a maskhole. And don't go and make things worse for the people like me who are trying to take this seriously. So if you can't go to a party and mingle with people in person right now because of COVID restrictions, where do you go? How about cruising around international waters? That's right – one industry that is thriving right now is the party boat! Yup, if you're brave enough to go mingle in public, you can take the party to international waters, because as we learned from the Simpsons, you can do just about anything!





Is that shit really helping? Having hand sanitizer to protect from a virus that's transmitted by respiratory droplets is like putting a piece of duct tape on the Titanic after it hit the iceberg. Go on, try the buffets, they're the best buffets! Amazing, tremendous buffets. And the shuffleboard court, tremendous, tremendous shuffleboard. But New York isn't the only place that is cracking down. Even Europe is cracking down on illegal parties right now.






Gambling, drinking, no masks during a pandemic… what else do you need? You know who else can't help but party when there's a deadly super virus that's roaming the landscape? One of our favorite punching bags – Jerry Falwell Jr! Yes, the Liberty University captain was caught steering the ship off the waterfall, and I'm not even going to link to the absolutely disgusting picture that's been circulating around the internet. You can Google that shit yourself!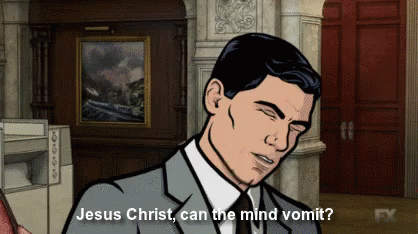 That is a good question! And I honestly don't want to know the answer to that! But while we're all stuck at home and going ridiculously stir crazy, people like Falwell are not resisting temptation and going out and partying like it's 1999! Even Donald Trump Jr and his COVID-diagnosed girlfriend Kimberly Guilfoyle couldn't help themselves and shacked up on a party boat in the part of Long Island famously known as "The Hamptons"!







[div style="padding: 20px; background-color: #ffffff; border-radius: 10px; box-shadow: 0px 2px 4px 1px #aaa;"][div style="font-family: arial, helvetica; font-weight: bold; border-bottom: 1px dotted #999; padding-bottom: 8px;"]
[font size="8"]Top 10 Investigates: Murder Hornets

[br] [/font] [br]

It's time to investigate beyond the headlines! This is Top 10 Investigates!



Back in June, which during a pandemic, seems like an eternity ago, everyone was obsessed with the latest bug developing out of Asia. Though this was no ordinary bug. The insect, an unusually large cicadia wasp, originating from central Japan, was dubbed the "murder hornet". The murder hornet is an insect capable of ravaging bee and honey populations, destined to wreak havoc on the environment. The first one arrived in Washington State last week. And has been caught. What can we learn about these so called "murder hornets"? And are there more coming? Maybe this is the proverbial "storm" that Q Anon fans are going on and on about. But there's more to it than just the hornets got caught – how close are they to your backyard?





Yes, bees can defend themselves. And the murder hornets are called that because they have an unusually large stinger. So how do murder hornets differ from that of native hornets? And why are native hornets being mistaken for these killer insects? Well that's because there's already a similar hornet that's native to Michigan's Upper Peninsula that looks very similar to the Japanese murder hornet.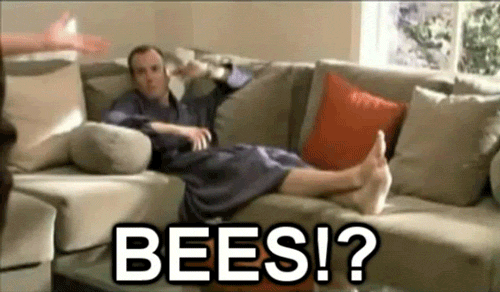 Not bees, hornets. No, this guy is not on board with us. But thankfully the hornets won't be showing up in your backyard anytime soon. If you saw what you thought is a murder hornet, you probably saw one of these instead. Because the actual murder hornet is only one of a small species of hornets and there's already bees and hornets that look similar to native American populations, but don't have the destructive and killer nature of the ones originating from Japan.






Well there won't be any honey if the actual murder hornets show up on American soil. But no, if you think you spotted any murder hornets in your backyard, don't worry. You're safe for now. At least that is one thing that you don't have to worry about possibly killing you in 2020, because we've already had lots of other things that could. But there's no murder hornets on American soil right now and let's try to keep it that way.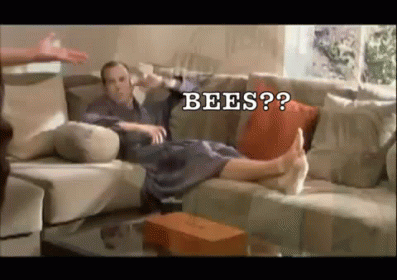 That's it this week for Top 10 Investigates. Good day.





[div style="padding: 20px; background-color: #ffffff; border-radius: 10px; box-shadow: 0px 2px 4px 1px #aaa;"][div style="font-family: arial, helvetica; font-weight: bold; border-bottom: 1px dotted #999; padding-bottom: 8px;"]
[font size="8"]Holy Shit

[br] [/font] [br]

Gather around my fair brothers and sisters! It's time to take a seat in the virtual pew make an online donation in the LAWRD's VENMO collection plate, for the Holy Church Of The Top 10 has convened and it's time to remind you that the holiest among us are the most full of:




My fair congregation! This year has been a year of plague! In case you don't know, COVID-19 is a thing that we must deal with. This wretched, EVIL virus has divided many of us. And none of our nation's congregations can well, congregate like we used to. But does that mean that there is a holy war brewing among the nation's faithful? Look, there's nothing that says that you cannot worship. No! We are free to worship as we see fit! Because that is a right that is guaranteed to us under the Constitution of the United States Of America! But the unholy, ungodly Dark One, whose name shall not be spoken in my church, has a really different theory!






And he most certainly does! If you can't beat 'em, join 'em! So if you cannot hold a live, in-person congregation right now because of the pandemic, where can you go? How about we go to the place where one can usually indulge their fantasies, to a place called Sin City! That's right, the Christian right are taking their show to Vegas! Well, it's quite literally the only show going in Vegas right now!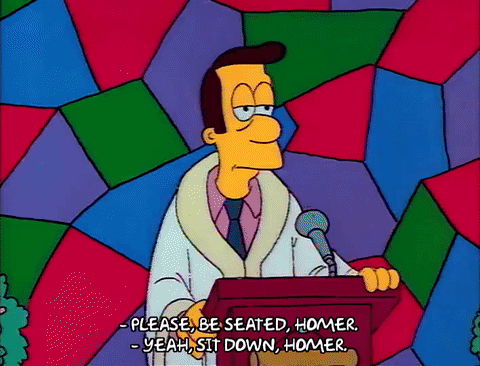 Hey it's a virtual congregation, everyone must be seated in front of their webcams right now! But don't call it a "holy war". Don't call it a comeback either! Because I'm certain that's not what the good LAWRD JAYSUS would want now is it? So Evangelicals for the unholy Dark One, a man so disgusting and ungodly that his name must NEVER be spoken in my church, even if it is virtual, are attempting to bypass the current rules and restrictions! And what is that getting them?






That could happen in Vegas! And I hope that when travel restrictions are finally lifted on this nightmare pandemic that we'll be able to go preach in Sin City again. But here's the sad thing the COVID holy war isn't going away, and when the religious right is done with Sin City, they'll take their show elsewhere. So the moral of the lesson here? Don't shoot the messenger. And that's exactly what Vegas did!






And that's why some things should probably stay in Vegas! Virtual mass has ended, may you go in peace! That's it this week for:





[div style="padding: 20px; background-color: #ffffff; border-radius: 10px; box-shadow: 0px 2px 4px 1px #aaa;"][div style="font-family: arial, helvetica; font-weight: bold; border-bottom: 1px dotted #999; padding-bottom: 8px;"]
[font size="8"]Beating A Dead Horse: Ryan Reynolds Wedding

[br] [/font] [br]




Let's talk about weddings. Everyone has their vision of the perfect marriage ceremony. Beautiful backdrops, everyone's friends and family there, ravishing looking wedding parties, free flowing booze, and an overall good time. But could you regret where you have said wedding? Well, lately with racism being erased all over the world after the death of George Floyd, it's hit the glorious star of everyone's favorite wise-cracking, foul-mouthed, murderous superhero Deadpool, the great Ryan Reynolds, pretty hard. See, he and his wife Blake Lively got married at one of America's oldest plantations. Which sounds pretty innocent until you start digging deeper and find out the true history of where he got married.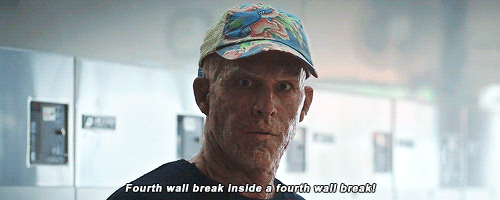 That's like what? 16 walls? Yes, that probably was a bad idea to begin with. And this might be a good topic to explore in the future but who knew that weddings could be racist? I mean aside from when your creepy drunk uncle gets up during the toasts and makes uncomfortable remarks about white supremacist content he found on Facebook – and hey we've all been there, right? So why is this not OK to do something like this?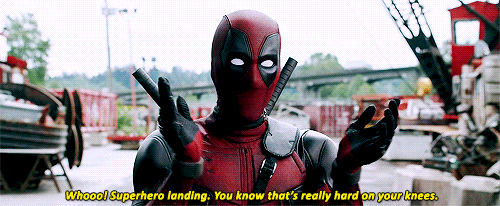 No wonder Southern people are always clamoring for "heritage" – they want that sweet, sweet Antebellum lifestyle! Which really if you think about it, is really just a trashy version of the rich life from Pride & Prejudice. Mr. Reynolds would say that this is a mistake. But that said, I am sure that Deadpool would be mocking you before slicing and dicing you after saying that. I'm just saying.








[div style="padding: 20px; background-color: #ffffff; border-radius: 10px; box-shadow: 0px 2px 4px 1px #aaa;"][div style="font-family: arial, helvetica; font-weight: bold; border-bottom: 1px dotted #999; padding-bottom: 8px;"]
[font size="8"]Conspiracy Corner: Q Anon Vs The Troll Dolls

[br] [/font] [br]




Welcome back to the segment that attempts to explain the unexplainable, Conspiracy Corner! Yes, we are still holed up here in a doomsday shelter in the the remote alkali flats of the Iowa badlands while we anxiously await the end of the world. Oh, you say that's actually going on? Great. Just allow me to adjust my trusty tin foil hat for maximum government interference. So what's so batshit crazy this week? Well, we have to talk about the group that is off their rocker known as Q Anon. Last time we reported on the Q, they were accusing furniture manufacturer Wayfair of human trafficking because they have too much free time on their hands. This week they're taking their fight to actual trolls. Which came first? The trolls or the troll dolls? That is a question only real trolls can answer!






Yes, that is a good question! And normally this is where I would say that Q Anon fans should get a hobby, but the sad reality is that this probably is their hobby! But that said, there is some good news for the Q Fans – Hasbro was just named one of the most ethical companies in the entire world for the 9th year in a row! And it's probably because they don't listen to Q Anon trolling dipshits!






Well do we really have to? I mean we have Q Anon who is really thinking of children just a little too much. No really, in an almost certifiably creepy sort of way. Although the bad news is that Hasbro actually did listen to Q Anon and Pizzagate trolls, and just like Wayfair, it is costing them deeply. So the moral of the story here? Don't listen to Q Anon dipshits guys! And I mean yeah, we do live in a world right now where there's nothing better to do than point out the sex characteristics of troll dolls, so what?





Yeah I thought they did close the sex cauldron down! And speaking of sex cauldrons, here's the thing when dealing with Q Anon idiots – they're just making this shit up! That's right my faithful audience – they are just making this shit up as they go along, much like the creators of LOST did. Hell with the way things are going this year, I totally expect to find a mystery VW bus that will take us to a part of the island where they're conducting secret experiments.






[div style="padding: 20px; background-color: #ffffff; border-radius: 10px; box-shadow: 0px 2px 4px 1px #aaa;"][div style="font-family: arial, helvetica; font-weight: bold; border-bottom: 1px dotted #999; padding-bottom: 8px;"]
[font size="8"]I Need A Drink: Cartoon Reboots

[br] [/font] [br]

Hey everyone I don't know about you but I could really use a drink!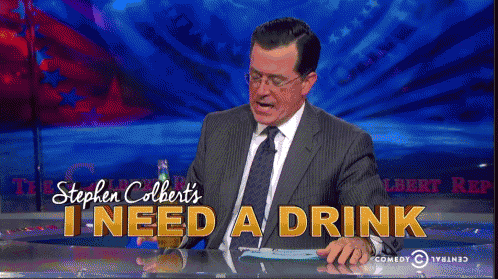 Of course you know by now that this is the segment where we have some drinks and while we're drinking we talk about anything in the news as long as it doesn't relate to politics or to world events, because there's a lot of dark shit out there. This week we're going to discuss the rebooting and reimaging of some of our favorite cartoons. You know since the virus hit, there hasn't been much production going on in Hollywood these days. But now that's about to change. Tell me virtual bartender, what goes well with a story about cartoons? A dirty martini? Eh, I will just stick with my usual Jack Daniels mixed with Jack Daniels. So what cartoons are getting rebooted? Well one of my personal favorites to start with – Beavis & Butthead!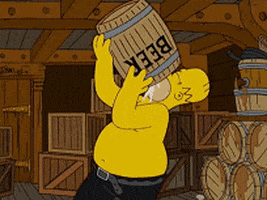 Ah that hit the spot! Man I miss my bartender and my audience. Well, maybe Beavis & Butthead isn't for you. Maybe you prefer the comedy stylings of Nickelodeon's Ren & Stimpy – the children's show that was deemed too racy for children! Maybe that's because series creator John Kricfalusi was outed as being a creepy weirdo. But that hasn't stopped Viacom from wanting that sweet sweet revenue!






You know folks, maybe we really have reached the end of ideas! Because there's over 30 shows being remade and it's not just cartoons either. Maybe you're more interested in some real nostalgia, like the remake of Looney Tunes. Yes, all your beloved Looney Tunes characters are getting a much needed 2020 makeover, and no, their remake does not include coronavirus. Oh did that go too far? Sorry.






So we have Beavis & Butthead, Ren & Stimpy, and now Looney Tunes. Anything else getting the modern remake? How about Teenage Mutant Ninja Turtles? Yes, the original Saturday Morning Cartoon that's had more remakes and reboots than Star Wars is going back for yet another round! And do we really need Seth Rogen helming this one? Does that mean that the Turtles are going to smoke copious amounts of weed before consuming all the pizza in New York City?







[div style="padding: 20px; background-color: #ffffff; border-radius: 10px; box-shadow: 0px 2px 4px 1px #aaa;"][div style="font-family: arial, helvetica; font-weight: bold; border-bottom: 1px dotted #999; padding-bottom: 8px;"]
[font size="8"]Road To The White House: Who Is Karen Bass?

[br] [/font] [br]






Welcome back to… ROAD TO THE WHITE HOUSE!!! Ooh that was some good reverb there! Of course you know, thanks to COVID-19, we're in what seems like literally the longest election year ever with each day slower than the one before it. So has presumptive nominee Biden chosen his running mate yet? Oh I see, maybe next week? Of course, the three stooges – Trump, Johnson, and Bolsonaro, are sadly, still inexplicably still in power. With two of those clowns having the virus and one shockingly still doesn't. So the original piece that I had planned to do is no more, because it's official! We have a running mate! And it's who I called way back when the campaign started, and as a Californian, I couldn't be happier for this nomination!





Yes that is a good point, while the rest of us are attempting to embrace diversity, the GOP is thinking of it the same way that Ron Burgundy does! So how did Kamala get to be the vice president on what is going to be the ticket that will end Trumpism once and for all? Well, her list of qualifications should surprise no one, and especially no one that's been following California politics for quite some time!






Hell yeah let's do this thing! We are fired up and we are ready to send Donald Trump and the Christian right packing! We need a real leader to lead us through these times so we can get back to doing what we love doing. And only Joe sees the dire straits that COVID-19 has put the US in, and it's going to take a near Herculean effort to lead us out of this. But Joe and Kamala are ready to take charge on day one and do what needs to be done!






Yes let's do this! Finally after 3 years of hell and 6 months of living in an absolute fucking nightmare, we are ready to tackle this thing. And at the end of this segment, I have a special message for the guy who we call president, Donald J. Trump. Hey Trump, guess what? You're fired. And it's time that we get a real president and a real vice president who know what they are doing, and Joe is ready! It's time to kick their sorry asses to the curb and send them packing!



Hey Trump! Guess what?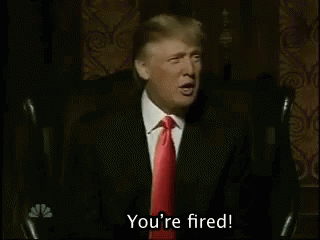 See you next week!


Credits

Host: Initech
Top 10 Conservative Idiots Recorded At: Flappers Comedy Club, Burban, CA
Images: All images copyright belongs to respective copyright holders.
Videos: All videos copyright belongs to respective copyright holders
Articles: All article content copyright belongs to respective copyright holders
Writing: Top 10 Writing Department
Graphics: Top 10 Graphics Department
Research: Top 10 Research Department
Lighting & Stage Props: Top 10 Lighting Department
Legal: Top 10 Legal Department
Advertising: Top 10 Advertising Department
HR: Top 10 Human Resources Department
Initech's Wardrobe Provided By: JAB Inc.
Wheel Of Corruption By: Studio 1 Stage Props, Burbank, CA
Greta Van Fleet Appear Courtesy Of: Republic Records
Management: Initech Productions, CCC Management
Follow The Top 10 On Twitter at: @10Idiots
New! Follow The Holy Church Of The Top 10 On Twitter: @churchoftop10
Questions? Comments? Complaints? Hate mail? E-mail The Top 10 at: [email protected]



Initech Productions: Yes, We Got The Memo


0 replies, 614 views