Sat Aug 8, 2020, 07:32 PM
Celerity (13,570 posts)
Incremental Change Is a Moral Failure
Mere reform won't fix policing.
https://www.theatlantic.com/magazine/archive/2020/09/police-reform-is-not-enough/614176/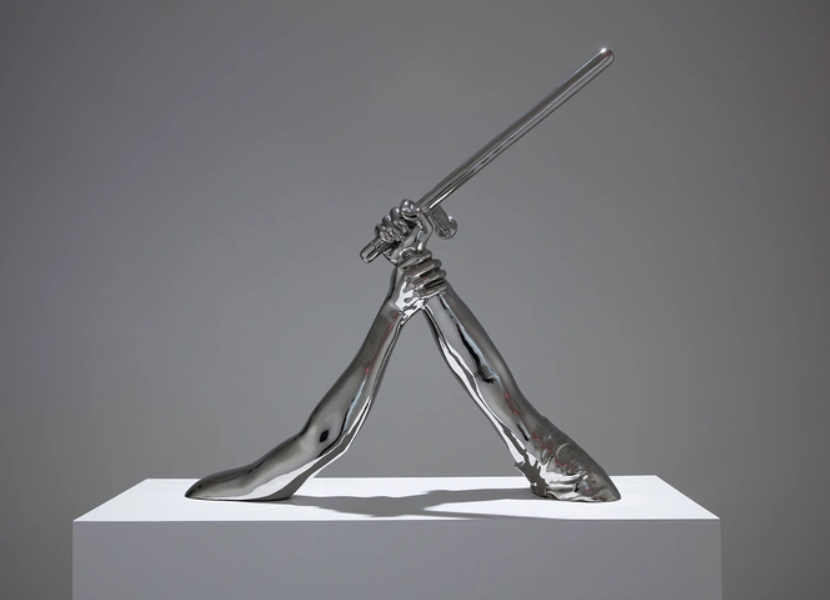 I know that where I live is the hood, and not only because I am in a part of Brooklyn where a substantial number of Black people still live. Nor is it because, year after year, for a solid month before the Fourth of July, my neighbors and I all play the game "gunshots or fireworks?" It is not because of the constant police presence, though that certainly helps with identifying it. I witnessed half a dozen police officers respond to one shoplifting call, and that was after the accused had already been handcuffed. But still this is not the telltale sign of the hood. It is the trash. There is trash everywhere, always. Nearly 8.5 million people live in New York City, not including the tourists and bridge-and-tunnel folks who, in more normal times, flow in and out on a daily basis. Of course there is an abundance of trash. But when I get off the train to walk to my therapist's office on the Upper East Side, a neighborhood devoid of any of the character that makes New York City appealing, I notice that there is no trash on the street. More people live in this neighborhood than where I live; presumably they are creating more garbage, but their clean streets suggest otherwise.
A casual observer might suggest that the people who live in my neighborhood—mostly poor, mostly Black, mostly immigrant—take less pride in where they live. They throw their candy wrappers and used napkins, their half-empty soda bottles and unfinished pizza, their Styrofoam to-go containers and paper receipts on the ground because they don't care about keeping their sidewalks presentable and livable. And this, the observer may argue, is because of a cultural deficiency. They do not value this place, their home, because such value has not been inculcated by their surroundings. Some of these observations have been turned into academic studies that became the foundation for what we now call "broken-windows policing," a theory that can be traced to
a 1982 article in this magazine
, which claims that if such minor infractions are allowed to fester, they serve as the prelude to much larger, more serious crimes.
Little, if any, consideration is given to the fact that my neighborhood has fewer public trash cans than neighborhoods such as the Upper East Side. On the walk from the train station to my therapist's office, I see a trash can on every corner. They are fewer and farther between on the 10 blocks from my local subway stop to the next one, on the always crowded, always bustling Flatbush Avenue. The city could put more trash cans here, if keeping this neighborhood where mostly poor, mostly Black, mostly immigrant people live clean—as clean as the neighborhoods where mostly affluent, mostly white New Yorkers live and work and go to therapy—were important. But then the city would also have to pay someone to collect the garbage from those cans. The city's elected officials would have to deem these residents worthy of that expense. What these officials have deemed the hood worthy of is policing, and not because it is so much cheaper. Policing is
a costly public service
, but the one most readily available here. There are undercover officers busting drug dealers. There are uniformed officers in patrol cars sitting on corners all day, all night. Sometimes they are standing next to huge, overpowering floodlights, warning the criminals off the street. Sometimes there are raids, 10 to 15 squad cars deep, in which one or two people are arrested.
The police are always on duty. The people here do not lack for police, the way they do trash cans. A casual observer may tell you that this is because there is so much crime in this hood. That the people here are lawless, violent. And it's true, there is violence here, just as there is violence anyplace where the people are stripped of the means to build a good life. Casual observers, who aren't always so casual—they begin to include academics, media professionals, policy makers, presidents—excuse the presence of the police here, and in other hoods like this one, because their position is that in order to stop the violence of the hood you must impose the violence of the state. The police are meant, in this view, to protect the people from themselves, to enforce the discipline their culture lacks. In reality, the police patrol and harass. They reluctantly answer questions better suited for town visitor centers. They enforce traffic laws at their discretion, or to shore up municipal budgets through
the imposition of exorbitant fines
. They arrest people who have disobeyed them and then make up the charges later. They
dismiss the stories of rape victims
; they side with domestic abusers. They break into homes via no-knock warrants. They introduce the potential for violence by responding to calls about loud music—or
counterfeit $20 bills
. They shoot and kill with impunity. Regardless of the other responsibilities police have assumed, they have consistently inflicted violence on the most marginalized people in society.
snip
3 replies, 495 views
Replies to this discussion thread
| | | | |
| --- | --- | --- | --- |
| 3 replies | Author | Time | Post |
| Incremental Change Is a Moral Failure (Original post) | Celerity | Aug 8 | OP |
| | boston bean | Aug 8 | #1 |
| | Laelth | Aug 8 | #2 |
| | TreasonousBastard | Aug 8 | #3 |
---
---
Response to Celerity (Original post)
Sat Aug 8, 2020, 07:40 PM
Laelth (27,881 posts)
2. Superb essay. Highly recommended.
Ignore the title. It doesn't do the essay justice.

-Laelth
---
Response to Celerity (Original post)
Sat Aug 8, 2020, 08:18 PM
TreasonousBastard (36,100 posts)
3. Excellent article-- bookmarked. I remember "broken windows" and Giuliani was one of its...
biggest proponents, even though he never really understood it. He just hid the problems, not solved them.

You see, you have to fix those windows, and find out why they got broken.

And, of course, you have to remember that the squeakiest wheel gets the grease. The residents of the Upper East Side must have their clean streets-- made so by the presence of trash cans and armies of street sweepers. The residents of Harlem and Brownsville make a lot of noise, but not the kind that drives City Hall.

There is that part of me that wishes maybe half the energy that goes into complaining about City Hall could be better put to organizing community cleanups and giving the city good answers that won't cost as much as doing all the cleanup itself. In many cases that's actually being done but there's always certain recalcitrance-- mainly, but not entirely, from the city.

There are always those who find it easier to complain about a problem than solve it. Especially if the complaining is profitable in some way. And not just in dollars-- power is a popular payment.

We all tend to be "racists" and every group, Jews, Koreans, Irish, Italians, Peruvians... had to fight their way in against resentment and prejudice. But only Black Americans have had to fight legal and ingrained discrimination going back generations to slave days.

I forget which comedian it was (I think Nipsey Russel, but not sure) had a routine where he played the white restaurant owner who proclaimed to a potential black customer, "No N******s allowed in here."

"But sir, I am a business representative from Ghana."

"Oh, you're an African! Come right in."