Wed Jul 29, 2020, 05:00 PM
Top 10 Idiots (431 posts)
Top 10 Conservative Idiots #9-6: Person. Woman. Man. Camera. TV. Edition


So in case you're wondering what some good old fashioned iron-fist style autocracy will look like when it comes to the United States Of America, well guess what? It's already here! Because we got a glimpse of what it would look like in Portland last week. See, the protest zone in downtown Portland is only two blocks long and two blocks wide. But if you saw Fox News last week you'd think the whole damn city was burning down and that the Taliban was taking over! AHHHHHHHHHH!!!!! We're all gonna die by protestors!!! Well maybe not really, but while the rest of us are staring in horror, here's the real shit that went down that Fox won't tell you.





Yeah so picture it like the USSR returning and that's what you get. But the truth is even more frightening about what Trump and his cabal are doing. Unfortunately we won't get to cover the Barr hearings until next week but definitely stay tuned for that! But that was just a preview, think of it like the sneak trailer because we don't have movie theaters right now, so no trailers. That was just a taste. The real festivities will be going nationwide!






Hey clean that up! But the shit is definitely about to hit the fan, my friends! Oh yes. We haven't seen anything yet. Right now it's contained to a two by two block radius in downtown Portland. But it will be coming to a city near you. Imagine this being deployed in Seattle, San Diego, Los Angeles, Denver, Dallas, Miami, Washington DC, New York City… Trump could do some serious damage here. And he's not done yet!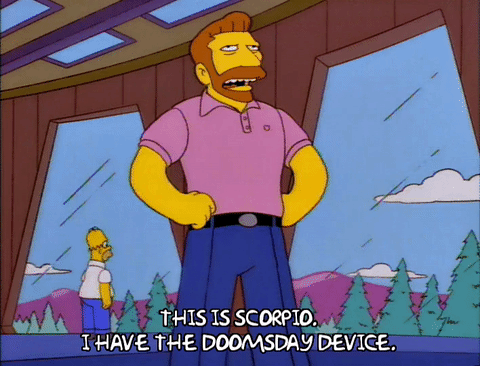 Yeah the real Doomsday Device is currently sitting at the Resolute Desk inside the Oval Office at the White House. That's another joke that would kill in front of a live audience! So our president is currently sitting on the batshit level somewhere between spy movie supervillain and supreme overlord of the entire universe. He wants to be there. But he's barely an Ernest Stavo Blofeld. Hell, he's barely even Dr. Evil yet, but you know that he wants to be!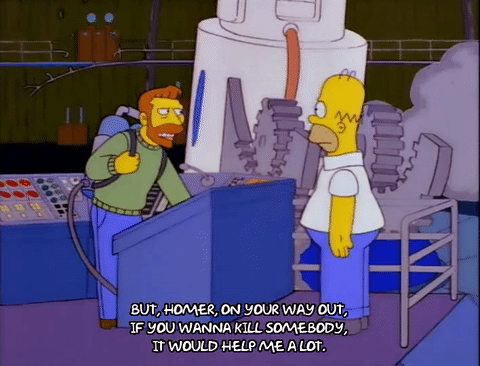 [div style="padding: 20px; background-color: #ffffff; border-radius: 10px; box-shadow: 0px 2px 4px 1px #aaa;"][div style="font-family: arial, helvetica; font-weight: bold; border-bottom: 1px dotted #999; padding-bottom: 8px;"]
[font size="8"]Donald Trump

[br] [/font] [br]

Oh my fucking god. This man is the current leader of the free world. I'm too embarrassed to even begin to comprehend this segment. You know what? Let's roll the damn tape.



That guy is our current president. That guy. The guy who thought drinking a glass of water was a test of coherence now thinks that being able to name five things is a test of cognitive ability. Well guess what, jack? We can name five things too! How about jackass, idiot, asshole, douchebag, jerkoff? See that's the kind of joke that would kill in front of a live audience right now! Man, I miss live audiences. But really I think Trump might be losing it. If this is what he thinks is a good thing, I would really hate to picture what he thinks is a bad thing.





Seriously, MI-6 had better cognitive tests than that! I mean this whole thing is certifiably insane. So one minute, President Stable Genius goes on one of the most unhinged rants you've ever heard in your entire life. And the next minute? Well he's claiming that nobody likes him and that Dr. Fauci has a higher popularity rating than he does! Hey, that's why you were given the test, dipshit!





Well, President Simple Jack does have one point – if you want to see the test of one's cognitive ability don't look at popularity ratings, look at how well it can form a password. Because the strength of one's password can count as an IQ test. So could he have been trying to remember his password or was it something else? I mean come on, even President Skroob in Spaceballs could remember a 5 digit suitcase combination!





Yeah really! By the way if you want a real test of one's cognitive ability, why don't you just take a good look at the people who they call "experts". Because you know that Trump is going all in on his bullshit hydroxychloroquine "cure" for COVID-19, despite the fact that it's been dangerously unproven by the FDA and AMA. But if these are the "experts" then who are the idiots? And don't think I won't tear into this in full next week!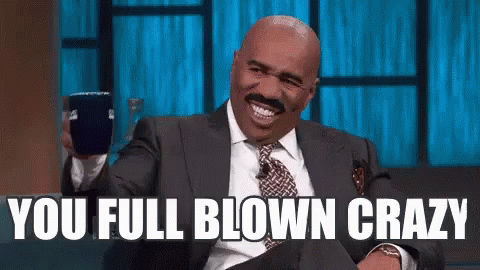 [div style="padding: 20px; background-color: #ffffff; border-radius: 10px; box-shadow: 0px 2px 4px 1px #aaa;"][div style="font-family: arial, helvetica; font-weight: bold; border-bottom: 1px dotted #999; padding-bottom: 8px;"]
[font size="8"]Kanye West

[br] [/font] [br] B

Speaking of absolutely batshit crazy, mentally unwell people, I don't know about this one, do we continue shaming Kanye for his bizarre run for president when we're less than 100 days out from the real, actual election or do we get him the help that he so desperately needs? I think we still need to shame him. So he failed to get on the ballot in South Carolina, one of the last states that still needs to have their presidential primary, which was pushed back because of the current COVID crisis. But it appears that batshit crazy billionaires are a special breed, since they seem to only interact with each other and not the general public. But should Kanye just postpone until 2024? Yeah probably!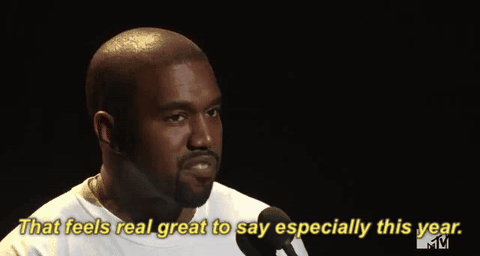 Uh… you sure about that Kanye? This hasn't exactly been what one would call a "great year" by any stretch of the imagination! Hell, it hasn't even been a mediocre year! But do we really need an unstable narcissist like Kanye becoming commander in chief? Would he be any better than the one we have in office currently? No. Fuck I need a boring leader to come back! Please, Kanye please!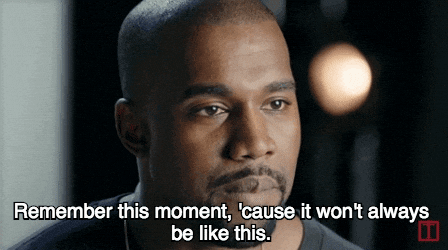 Well there's two things from 2020 that I want to go away permanently – Coronavirus and Kanye's presidential campaign. So you might be asking, why the hell is he doing this? And as long as this is going to be a thing we are going to keep covering it! In fact Kanye is so serious that he's already on the ballot in five states. I wish I were making this up. Fuck why can't I time travel out of this year?






Not sure about that one there, slick. Because here's the one underlying issue why you shouldn't vote for a fringe candidate like Kanye. Not only would it make Kim Kardashian our first lady, he is batshit fucking insane. And he's got some serious issues. That's not the kind of guy who we want leading the free world right now. Especially in a time of crisis like we're currently dealing with.







[div style="padding: 20px; background-color: #ffffff; border-radius: 10px; box-shadow: 0px 2px 4px 1px #aaa;"][div style="font-family: arial, helvetica; font-weight: bold; border-bottom: 1px dotted #999; padding-bottom: 8px;"]
[font size="8"]The Maskhole Files

[br] [/font] [br]

Holy shit, people! How hard is it to wear a god damn mask in the middle of the worst pandemic in a century? These people have lost their fucking minds. Look, we all want some kind of normal in this weird pandemic world that has been unleashed upon us. No one likes this socially distant hell that we've been forced to endure since the Coronavirus outbreak. But people just don't seem to fucking get what dire straights that we are in. Take for instance a beach town that is not too far from my own – Huntington Beach. God damn motherfucking Huntington Beach. Why have you become the symbol of mask tyranny during the Great Pandemic?





Seriously where is the Sheriff of Malibu when you need him? Maybe that's not in his jurisdiction? But anyway here's what is coming next. There's a lot of Maskholes out there and remember in a pandemic, one with an extremely contagious disease at that, everything – even the most banal, mundane tasks that would otherwise not be a problem - becomes a life or death situation. And by the way who is more likely to refuse to wear masks? Well it's pretty obvious.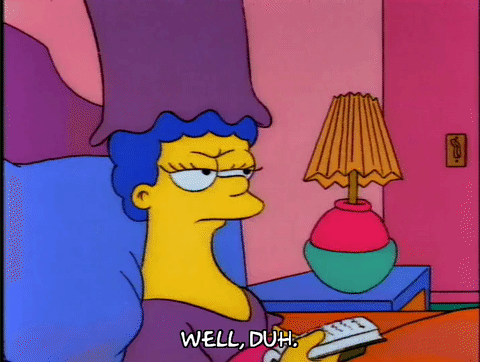 Of course that's pretty obvious. In fact we might do a feature where we ask for your personal stories of Maskholes out in the wild. But in a pandemic with a highly contagious disease, you're not just putting yourself in danger when you venture out in public, you're putting everyone they come across in danger, and you're putting everyone those people come across in danger. It's exponential math. But even Wal-Mart is taking precautions now. Wal-Mart! Well… sort of.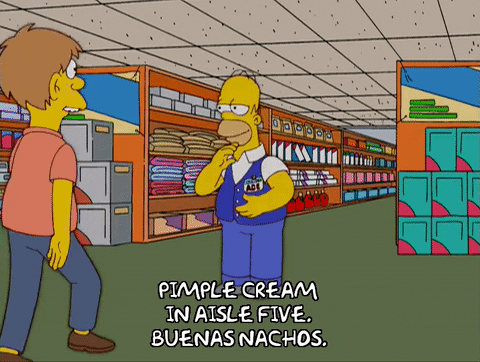 Really, I had no idea that Homer was a Wal-Mart greeter. Next he might be a buyer for Amazon because you know that's how they roll. But if you do encounter people who refuse to wear masks in public don't be an asshole. That's not a good look. Because if it backfires on you, then you're the asshole. And I've said time and time again that shaming and doxing is never a good idea, no matter what the situation – it's a two way street!







[div style="padding: 20px; background-color: #ffffff; border-radius: 10px; box-shadow: 0px 2px 4px 1px #aaa;"][div style="font-family: arial, helvetica; font-weight: bold; border-bottom: 1px dotted #999; padding-bottom: 8px;"]
[font size="8"]Top 10 Investigates: Vaccine Latest

[br] [/font] [br]

It's time to investigate beyond the headlines! This is Top 10 Investigates!



As the 2020 Coronavirus pandemic rages on and ravages North America and the rest of the world, people are wondering when we will be able to have treatments and cures available that will combat this virus and we can get on with our lives? Well, there's several scenarios that can happen and we will even discuss what happens if there's no vaccine found that can cure this thing. One of the biggest vaccine trials is happening at the University Of Oxford. That's of course in England. There, they have developed what is probably the most advanced vaccine for COVID that is known around the world right now and it is entering the proverbial phase 3 of its' human trials. So how does that work? And what has to happen for the vaccine to be approved ? There are many possibilities.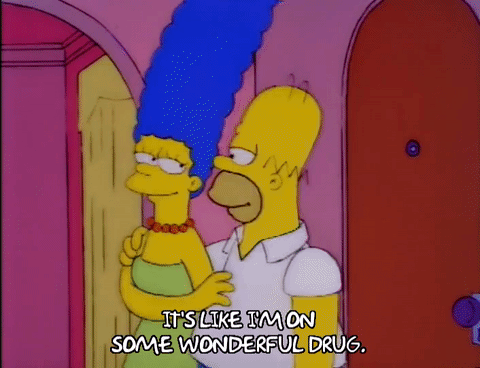 Wherever these wonderful drugs are, we need them! Because everyone wants to get back to the lives we had before this nightmare pandemic started and the bizarre world that we live in right now has become to disappear. So even if a vaccine is created and it's proven to be successful in combating COVID, then who gets it first? Where are the priorities? Well, again that is also something that could play out in a number of different ways.






Yes, it could be contraband. Getting doses of a vaccine could be the kind of thing that starts wars if we're not careful about distribution. So while the UK is working on the vaccine that could possibly save the world from the dreaded COVID-19 virus, what about efforts on North American soil? The promising vaccines from Johnson & Johnson and Moderna are not to be forgotten though.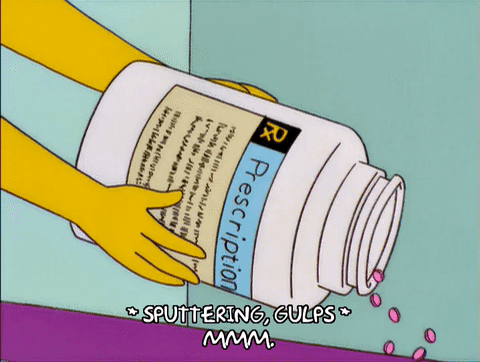 Yes, there is a Simpsons GIF for everything. But every government on earth is scrambling to find answers as it has literally affected every government on earth, and 2020 is considered to be a year lost to a major pandemic – one we haven't seen in an entire century. So how do you get involved? What's there out there for you? The answer might lie in Houston, where they are looking for 5,000 volunteers for a new COVID vaccine.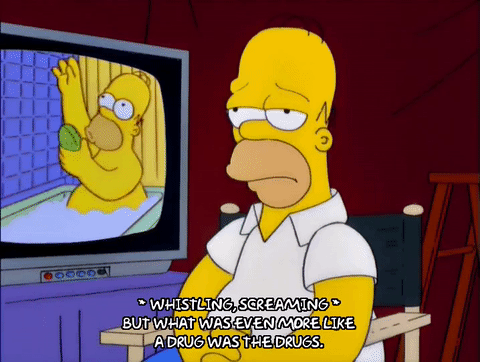 That's it for Top 10 Investigates. Good day.




[div style="padding: 20px; background-color: #ffffff; border-radius: 10px; box-shadow: 0px 2px 4px 1px #aaa;"][div style="font-family: arial, helvetica; font-weight: bold; border-bottom: 1px dotted #999; padding-bottom: 8px;"]
[font size="8"]Holy Shit

[br] [/font] [br]

Gather around my fair brothers and sisters! It's time to take a seat in the virtual pew make an online donation in the LAWRD's virtual collection plate, for the Holy Church Of The Top 10 has convened and it's time to remind you that the holiest among us are the most full of:




My fair virtual congregation! You know this pandemic has meant that we cannot bring you the full and proper Holy Shit that you deserve, but we will as soon as we can! Until then, don't fall for bullshit! And yes, we are allowed to swear in my church! Everyone wants answers and cures for the dreaded virus that is plaguing the landscape. And I do too! No one wants it more than me! But there are some that are determined to make a dollar off the pandemic, and that's not what the good LAWRD JAYSUS would want now, is it? Of course not! Can I get an amen? Like for instance, don't take bleach! That's not exactly what it says on the bottle! And it's not intended for that purpose! But some on the other hand don't see it that way, and they are certifiably EVIL!






Of course he does! But really in the form of those ultra-far right preachers who are preying off the less fortunate! Because that's not what the good LAWRD JAYSUS would want. And bleach isn't the only cure being peddled by these purveyors of bullshit. There was one leader in the state of Florida (obviously) that took the idea of selling a miracle bleach-based cure to the next level! And really, don't try this at home kids! Or don't try it anywhere!






Was there a Los Pollos Hermanos involved in this one? Yes, I get that reference! But you know what people? If your church is hawking a cure that you might think is bullshit? Guess what? It most likely is bullshit. The only cures that we should be allowing are ones based on actual science. And we support science in my church! But really, don't take anything unless you read about it first. I mean come on we have access to this thing called Google.






You shouldn't do that with bleach either! But you know who above all else you should never, under any circumstances listen to? The unholy, ungodly Dark One whose name shall not be mentioned in my church! For he is not a smart man, and he is definitely not a wise man! His ideas are not sound, and you should never try any of the things that he suggests at home, or anywhere. They are bad ideas and not something that the good LAWRD JAYSUS would approve of!






So fake huckster preachers selling fake cures, what else do you need to know? If it's bullshit, it's most likely 99% a big steaming pile of it! Virtual mass has ended, may you go in peace! That's it this week for:





[div style="padding: 20px; background-color: #ffffff; border-radius: 10px; box-shadow: 0px 2px 4px 1px #aaa;"][div style="font-family: arial, helvetica; font-weight: bold; border-bottom: 1px dotted #999; padding-bottom: 8px;"]
[font size="8"]People Who Somehow Got Elected: Mike Parson

[br] [/font] [br]

Politicians at the state and local levels who are so toxic, you wonder how they're able to get away with the things they get away with. This is:




This week, Missouri Governor Mike Parson. Here's the thing, we are all looking for some resemblance of normal life to resume during the deadliest pandemic in over a century. But that line of thinking has switched to schools. How do you safely open schools up back to where kids, high school, and college students can learn and interact with each other safely? School districts across the country are scrambling to find answers to these questions. And then there's Missouri's republican (obviously) governor who's come up with an absolutely draconian response to the burning questions that are on everybody's mind.






Yes, in a time when teachers and students alike are preparing their wills and preparing their worst case scenarios during this virus catastrophe, Gov. Parson has literally the wrong answer to the question that is on everyone's mind. But just how bad can things possibly get in the Show Me State? Well, let's never mind that St. Louis just posted a record high number of cases. Seriously, Mr. Parson might want to see what's going on in his state before he makes an assumption like that.






So the state has a record number of cases and Mike Parson wants to open schools anyway. How could that possibly go wrong you might ask? Well, the masks and temperature taking are providing a lot of security theater for the virus, but if you let your guard down for one second, the slightest slip up could make things go really south really fast. But Coronavirus isn't the only problem plaguing Missouri at the moment. Remember the husband and wife team who were brandishing guns at protestors? They haven't been forgotten.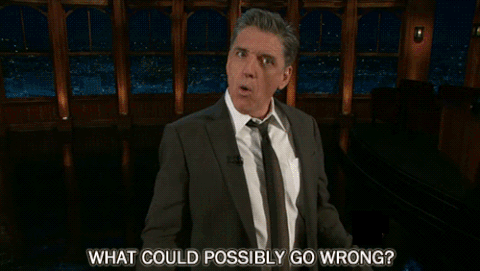 So there's Coronavirus and the McCloskeys. Both extremely terrible problems for a state to have. But as unhinged as Mike Parson is, is he really the guy who needs to be leading the Show Me State at this trying time? Well, no. Especially when they have to clarify the comments and they're even worse than what the original statement is. Just remember, when it's time to elect your next governor, do your research!






So Coronavirus and gun toting maniacs are both plagues in your state, that's Missouri governor Mike Parson, yet another one to add to the ever growing list of:





[div style="padding: 20px; background-color: #ffffff; border-radius: 10px; box-shadow: 0px 2px 4px 1px #aaa;"][div style="font-family: arial, helvetica; font-weight: bold; border-bottom: 1px dotted #999; padding-bottom: 8px;"]
[font size="8"]Conspiracy Corner

[br] [/font] [br]




Welcome back to the segment that attempts to explain the unexplainable! It's Conspiracy Corner! Oh hello, I am broadcasting the inner most thoughts from deep inside my brain from an underground bunker in the vast cornfields of the rural Iowa farmlands! Of course it's an undisclosed location! Just let me adjust my tin foil hat for maximum government blockage. They are trying to read my thoughts and your thoughts after all. So this week, an extra dose of crazy happened as Trump's favorite cult Q Anon attempted to dig up some dirt on furniture purveyor Wayfair, and not only did it backfire on them spectacularly, they have lost one of their biggest social media hangouts where they can wreak their brand of conspiracy theory havoc!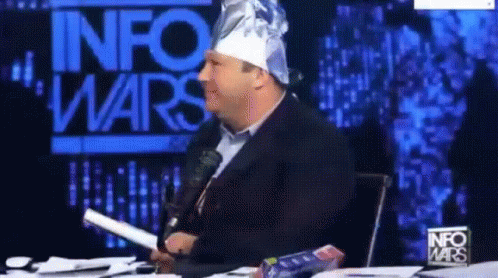 Ahhhhhhhhhhhhhh!!! Put a warning label on that one! But seriously, Q Anon has gone full batshit, and in a world where we currently don't have anything to do, can we at least get something to do for the Q Anon nuts? Because they clearly need a hobby, and this one ain't it. So who started this insane conspiracy theory? And why are they so convinced? Yeah right now we're trying to survive a horrible pandemic and retailers might be going a little overboard with price gouging, but not this.





Well I guess that's one way to go furniture shopping right now! But yeah sure, buy a $17,000 desk and it contains a… child? How did that one get past the loading docks? Really, these people are fucking batshit crazy, and they really need to find a hobby. But you know what is not to be done? Don't overload the national child sex trafficking hotline with bullshit conspiracy theories, OK? This is a fake crisis, don't make it a real one!






Yes, we get it, this is one of the worst crimes imaginable. But why the fuck are you so obsessed with it right now? I get that we don't have anything to do. Really, don't waste Wayfair's time, and don't waste the time of actual officials who are trying to find real sex traffickers. And by the way this can have some real world consequences for you if you get caught trying to do this. So really, shut the fuck up and keep the batshit insanity to yourself.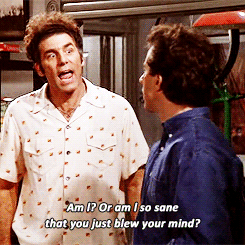 [div style="padding: 20px; background-color: #ffffff; border-radius: 10px; box-shadow: 0px 2px 4px 1px #aaa;"][div style="font-family: arial, helvetica; font-weight: bold; border-bottom: 1px dotted #999; padding-bottom: 8px;"]
[font size="8"]I Need A Drink

[br] [/font] [br]

Hey everyone I could really use a drink right now!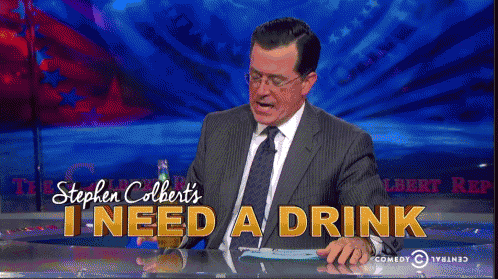 So of course you know by now that the idea of this segment is that we cocktail and while we cocktail we talk about anything in the world that does not relate to politics. Of course in a world right now where there's nothing to do thanks to Coronavirus, there's really not much to talk about other than these two things. But last I checked we still had a baseball season right? But one mystery still dumbfounds me about this season. So tell me oh virtual bartender, what goes well with a story about the Toronto Blue Jays? A bottle of Crown Royale? OK fine that's what I got for this bit. So of course the Blue Jays are the only team that doesn't have a home for the 2020 season because, coronavirus. And Canada. Well it's turned into quite the shit show as you can imagine.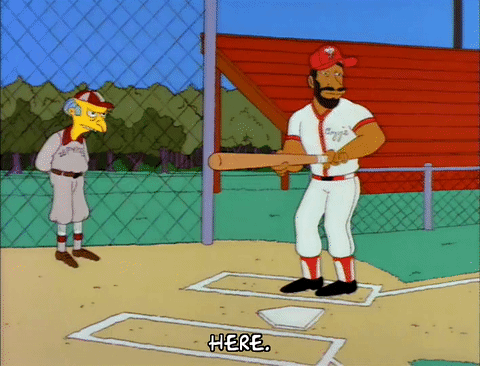 So the Blue Jays have no home or no country right now and they are currently what one might call in limbo, and it's not a good situation. But really, are we still sure that there might be a baseball season this year? Hell there may not be one after the end of this segment. I just need a few more bottles of this so I can time travel out of this year and into next. So if Toronto isn't a possibility, and Pittsburgh is a definite no, where else could they go?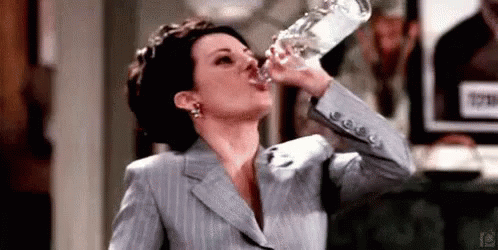 I don't think that I am drinking fast enough because the 2020 baseball season still exists. But it looks like as of right now they're playing in Buffalo, New York for the time being. Although… does the 2020 season still exist? I'm being told yes. And the Blue Jays aren't the only ones who are wading through the coronavirus disaster of 2020. The rest of the other teams might have to call it a day too. And we're only one week into the season.






Now if we're comparing this season to 1918, the last time we had a pandemic of this magnitude that fucked up life as we knew it, the 1918 baseball season only lasted until September before they had to call it a year, but they did inexplicably have a World Series. Will this season make it that long? Maybe as long as it will take me to finish this bottle of Crowne. But for now the season is on very thin ice.







[div style="padding: 20px; background-color: #ffffff; border-radius: 10px; box-shadow: 0px 2px 4px 1px #aaa;"][div style="font-family: arial, helvetica; font-weight: bold; border-bottom: 1px dotted #999; padding-bottom: 8px;"]
[font size="8"]Road To The White House

[br] [/font] [br]




Welcome back to our coverage of the mother of all elections! Yes, we are counting down the days until the 2020 election. And in case you're lost in all the craziness of the news right now, where it's just a constant, never-ending stream of dark shit, we have less than 100 days and we need to get this going, people! We are on the home stretch. And it's time to unseat Trump once and for all and make him a one term president. And how do we do that you might ask? Well for one thing uniting the party and setting aside all the bullshit is what will do it. I really want to talk about some good news this week because for the most part, the news is all bad. But this week, Joe Biden sat down with former president Barack Obama for a one on one interview and it was great.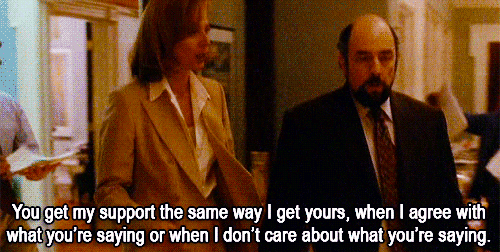 I don't know about you, but I miss having a president who speaks in complete sentences, pronounces words correctly, and oh yeah, isn't a raging asshole! And I don't know about you all, but in a world where the news is literally all bad all the time, this is something good that is happening! Like I said, I am tired of all the bad news and wanted to talk about good things. They even slammed Trump's mishandling of COVID.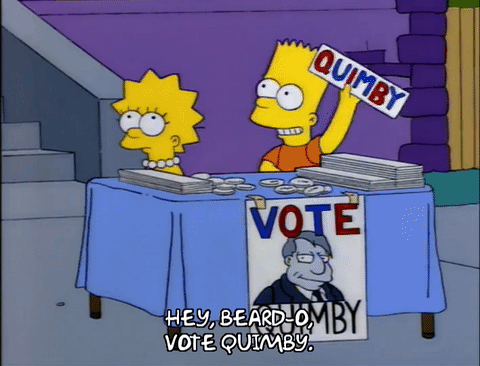 Maybe calling people "Beardo" isn't the way to get votes. But even they get it – it's almost like Trump tries to come up with the absolute worst response to everything. My personal favorite thing about the entire Trump administration is the underlying irony that Trump can relate to the common man. But guess what? The guy literally lives in a gold and ivory tower! He does not relate to you or me!






Maybe that's why so many Americans can't vote – they can't fit in the damn booths! But what lies ahead for America after enduring the worst pandemic in an entire century? Well, for one thing the rebuilding process is going to be long and difficult. At least with competent leadership at the helm, we will be able to remake America. Or we can have four more years of this. I know which one I would choose! And keep in mind that someone terrible could win (Trump)!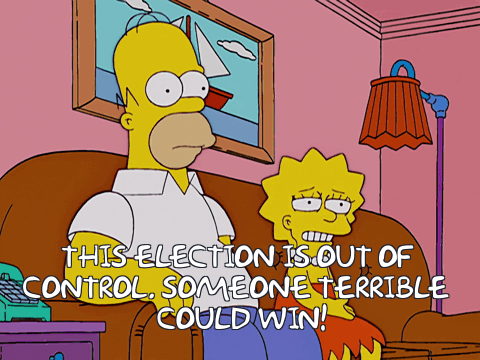 See you next week!


Credits

Host: Initech
Top 10 Conservative Idiots Recorded At: Flappers Comedy Club, Burban, CA
Images: All images copyright belongs to respective copyright holders.
Videos: All videos copyright belongs to respective copyright holders
Articles: All article content copyright belongs to respective copyright holders
Writing: Top 10 Writing Department
Graphics: Top 10 Graphics Department
Research: Top 10 Research Department
Lighting & Stage Props: Top 10 Lighting Department
Legal: Top 10 Legal Department
Advertising: Top 10 Advertising Department
HR: Top 10 Human Resources Department
Initech's Wardrobe Provided By: JAB Inc.
Wheel Of Corruption By: Studio 1 Stage Props, Burbank, CA
Management: Initech Productions, CCC Management
Follow The Top 10 On Twitter at: @10Idiots
New! Follow The Holy Church Of The Top 10 On Twitter: @churchoftop10
Questions? Comments? Complaints? Hate mail? E-mail The Top 10 at: [email protected]



Initech Productions: Yes, We Got The Memo


0 replies, 592 views