Sat Jul 25, 2020, 02:09 AM
TomCADem (15,533 posts)
Clint Watts "Election 2020: Russia Cares, China Doesn't"
While you see Trump and Pompeo going out of their way to attack China, not surprisingly you hear little mention of Russia's continued efforts to interfere with the U.S. election. Has Russia lost interest in the U.S. election? Clint Watts, who testified to Congress on Russian election interference in 2016, recently posted that Russia continues to the be the most active foreign actor trying to interfere in the U.S. election in support of Trump:
https://www.fpri.org/fie/election-2020-russia-china/
In anticipation of Chinese interference claims ahead of Election Day in November, the Foreign Policy Research Institute's (FPRI) Foreign Influence Election 2020 (FIE 2020) project included Chinese outlet the Global Times alongside its analysis of the Kremlin's Russia Today (RT) and Sputnik News. Our analysis of Global Times content from January 1, 2019 to present day shows China has published significantly less English-language content than Russia regarding the presidential election. Chinese state-sponsored articles about the 2020 election, either observed by the FIE 2020 team or viewed on the Alliance For Securing Democracy's Hamilton 2.0 dashboard, hardly travel into the U.S. audience space when compared to RT and Sputnik News.

Furthermore, an examination of the paltry Chinese election coverage shows they spend remarkably little time seeking to elevate one candidate over another. The trade war, Huawei, COVID-19, and the Hong Kong protests dominate Global Times headlines—not the 2020 election. Of 1,211 mentions of the 2020 candidates over a 15-month period, more than 85% discussed President Trump. Trump's mentions were far more negative than positive, and most always in the context of China's foreign policy goals vis-à-vis the U.S. rather than the presidential election. When China discusses the 2020 election, it's not about capturing a victory, but undermining the integrity of the American democratic process.

Conversely, Russia's outlets talk about internal U.S. politics and the election all the time, with their state-sponsored news outlets authoring a high volume of stories and mentioning the candidates more than twice as much as China. It is clear the Kremlin prefers a second term for President Trump heading into the fall and strongly opposes the election of former Vice President Biden. Russian President Vladimir Putin has openly said he wanted Trump to win in 2016, and Russia's overt propaganda portrays Trump far more positively than Biden. Although they've soured a bit on the president in recent months, taking the opportunity to bash him with respect to America's failed COVID-19 response and the administration's authoritarian response to racial justice protests in D.C., nothing Russia says negatively about Trump compares to how derogatory the Kremlin is toward Biden. Headlines trash Biden continuously, and Russian derision of Biden will hit full swing this summer when a curiously timed movie out of Russia-occupied Donetsk, Ukraine, titled "Alpha R" hits theaters warning of a "New Cold War" if Biden wins the election.

The Kremlin's strategy since 2016 has remained consistent—"secure the base, split the opposition." Facebook takedowns of the Kremlin's troll farm in 2019 showed Russian content promoting President Trump, denigrating Biden and elevating Sanders. In March of this year, Facebook closed a Russian troll farm cutout operation in Ghana that sought to infiltrate American minority groups on Facebook and Instagram, presumably hoping to divide the political left and influence voters headed into Election Day.
5 replies, 517 views
Replies to this discussion thread
| | | | |
| --- | --- | --- | --- |
| 5 replies | Author | Time | Post |
| Clint Watts "Election 2020: Russia Cares, China Doesn't" (Original post) | TomCADem | Jul 25 | OP |
| | roamer65 | Jul 25 | #1 |
| | TomCADem | Jul 25 | #2 |
| | roamer65 | Jul 25 | #3 |
| | BigmanPigman | Jul 25 | #4 |
| | TomCADem | Jul 26 | #5 |
---
Response to TomCADem (Original post)
Sat Jul 25, 2020, 02:14 AM
roamer65 (22,111 posts)
1. The Russian side of the Sino-Russian alliance is doing the dirty work.
Putin is Xi's lapdog. If he pisses off Xi, Putin loses Siberia.
---
Response to roamer65 (Reply #1)
Sat Jul 25, 2020, 02:27 AM
TomCADem (15,533 posts)
2. Please. Russia Would Wipe Out China
Russia has far more advanced and numerous military hardware than China given that Russia has long sought to keep up the U.S. and NATO. Russia has the second most powerful military behind the U.S., and it has over a hundred times more nukes than China.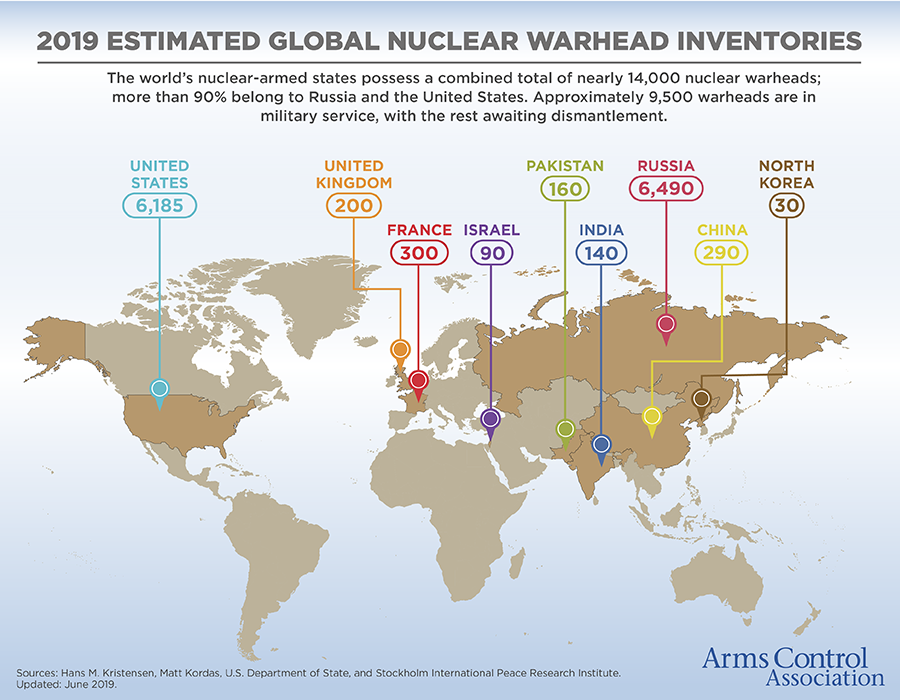 ---
Response to TomCADem (Reply #2)
Sat Jul 25, 2020, 02:39 AM
roamer65 (22,111 posts)
3. That's in a nuclear war.
China has 1.5B people.

The entire population of the SCO nations is somewhere around 3 billion. Imagine the size army they could field.
---
Response to TomCADem (Original post)
Sat Jul 25, 2020, 03:58 AM
BigmanPigman (37,877 posts)
4. I have to agree 100% with Watts.
Putin has wanted to take down the US since he was conceived/spawned. He is going to be dictator for life now. The next Dem POTUS had better destroy him financially, and any other possible way. That evil, little bastard will never permanently back down, NEVER ever!
---
Response to BigmanPigman (Reply #4)
Sun Jul 26, 2020, 01:20 PM
TomCADem (15,533 posts)
5. Trump's resistance led intel agencies to brief him less and less on Russia
Even though the evidence shows that Russia is posing the far greater threat of election interference, I think the reason why you see Russia portrayed as being no different than other countries such as China or Iran with respect to election interference is the threat that Trump will complain about the focus on Russia as noted in this story:
https://www.cnn.com/2020/07/01/politics/trump-intel-briefings-russia/index.html
Washington (CNN)President Donald Trump's resistance to intelligence warnings about Russia led his national security team, including those who delivered the President's Daily Brief to brief him verbally less often on Russia-related threats to the US, multiple former Trump administration officials who briefed Trump, were present for briefings and who prepared documents for his intelligence briefings tell CNN.

As the White House denies Trump was briefed about Russia placing bounties on US soldiers in Afghanistan, which CNN has confirmed was included in the written PDB this spring, the question of what the President knew and when has moved to center stage. And it brings Trump's aversion to hearing negative analysis about Russia into renewed focus.

Multiple former administration officials I spoke to for my upcoming book, "The Madman Theory: Trump Takes on the World," which will be published August 11 by Harper Collins, paint a picture of a President often unwilling to hear bad news about Russia.

According to one former senior intelligence official, the President's briefers had one simple rule with Trump: never lead with Russia.