Wed Jul 1, 2020, 05:01 PM
Top 10 Idiots (431 posts)
Top 10 Conservative Idiots #9-3: Nobody Expects The Democratic Inquisition Edition


Since last year, even way before COVID-19 was discovered and the shit hit the fan, the Trump brand was already becoming toxic. Well, as we are putting this together, Kentucky and Colorado and Utah are finishing up their primaries, and it may be a while before we see the results. But it seems that while the Trump brand is becoming as toxic as your local sewage treatment plant in the middle of a hot summer day, it seems that Trump is losing on multiple levels. I don't want to say that the GOP is done, finished because that would be getting too ahead, but it definitely feels like people have had enough of their bullshit. And it's showing too! Nobody expects the Democratic Inquisition!





Yeah how awesome is that? Oh and what's even more awesome? It seems that people aren't buying Trump's hard-in stance on the 2nd amendment either! The 2nd amendment people have been turning up at protests and that's been causing people to really see how toxic right wing politics can really get. So by now you've probably seen the husband and wife team that pointed guns at protestors? Well actions do have consequences!






Yes, totally rejected! So Trump is toxic, the 2nd amendment is toxic, is there anything associated with the GOP that is not toxic? Well, money maybe. But even that's becoming toxic depending on what causes it's being spent on. And if you're expecting or dreading a Trump tweet, be aware that it can hurt or help both sides equally. If Trump supports you, you know that person is going to be one of the caliber of character that supports him, and that's not good!






Oh and by the way, if you think that Trump is done, in his mind, he is definitely not. But he thinks that he is. The coronavirus has put his sheer incompetence on display for the entire world to see. While other countries are starting to enjoy things like travel again, we're only wishing what that was like. Instead, the real virus is sitting in the White House, and it's going to take a lot to knock him out. His endorsements are being seen as a huge lie!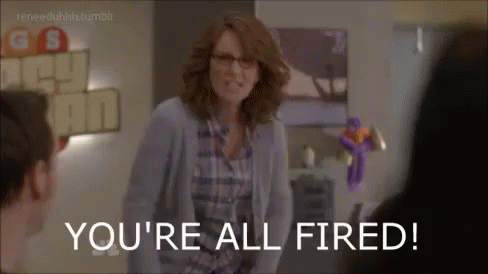 [div style="padding: 20px; background-color: #ffffff; border-radius: 10px; box-shadow: 0px 2px 4px 1px #aaa;"][div style="font-family: arial, helvetica; font-weight: bold; border-bottom: 1px dotted #999; padding-bottom: 8px;"]
[font size="8"]The White Male Groper's Club

[br] [/font] [br]

Story time, kids! Gather around! Not too close, we must adhere to the guidelines. Let me tell you a story. Wayyyyyyyyyy back in the year 2018 – which was a much simpler time before coronavirus, the big plague infecting the land was the White Male Groper's Club. Yes, some huge names in show business – primarily white male celebrities like Kevin Spacey, Jeremy Piven, Bryan Singer, and Harvey Weinstein were caught sexually harassing young women (and also men) and engaging in some serious criminal activity. Now the White Male Groper's Club is back and rebooted for version 2.0. This time it's younger actors and stand up comedians who are being exposed for the criminal grab assers that they are! First up – the star of Baby Driver, one of my favorite movies of the last few years, Ansel Elgort!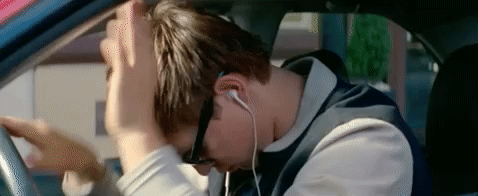 Seriously, Kevin Spacey *AND* Ansel Elgort? How the hell did they manage that one? But what is really becoming of the entertainment industry is the world of standup comedy. Yes, the world once made popular by the likes of Jerry Seinfeld and Rodney Dangerfield is currently populated with some real pieces of shit, like Chris D'elia and Jeffrey Ross, for instance. Let's get into that. And Chris D'elia is a friend of Trump's BFF Joe Rogan too.






I really hope cats aren't involved! So we're currently fighting two pandemics – COVID-19 and serial womanizing. How is it that these creeps are able to get away with the crap that they are able to get away with? Well they're rich white males for one thing. And if you're a rich white male in showbiz that happens to be in a popular TV show or movie, man, you got it made! Oh , and then there's Danny Masterson. Yeah fuck that shit. And he's got the Church Of Scientology on his side!





Seriously guys, send him to Sea Org, or that weird branch of Scientology that kidnaps and tortures people. Oh I'm sorry, they *ALLEGEDLY* kidnap and torture people. What? No, I am not apologizing to the Church Of Scientology. But it does seem that sexual harassers are a dime a dozen and it doesn't matter what industry they are involved in. They're everywhere. What about the owners? Oh yeah there's that.







[div style="padding: 20px; background-color: #ffffff; border-radius: 10px; box-shadow: 0px 2px 4px 1px #aaa;"][div style="font-family: arial, helvetica; font-weight: bold; border-bottom: 1px dotted #999; padding-bottom: 8px;"]
[font size="8"]COVID Deniers

[br] [/font] [br]

Hey anti-maskers, there's something that I've been meaning to get off my chest for the last two months so excuse the all caps. WE HATE WEARING MASKS TOO!!!! It's not a political statement, though Trump and his goons would most certainly like to make it one. But as long as Coronavirus is still a thing, we either all have to abide by the rules, or we all don't. And you know what? Just roll the fucking tape, this is beyond insane.



Seriously, that reminds me of the town hall meetings from Parks & Rec. Look, no one likes wearing masks, and we all want this fucking virus to go away. So the sooner we all do it, the sooner we can all get rid of this beast. Get how that works?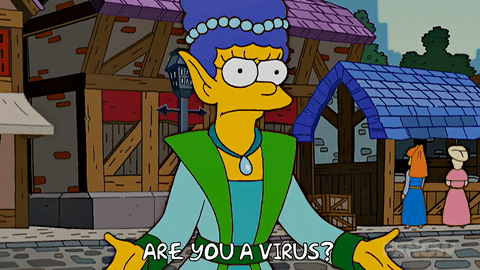 OK, dude. Don't wear the mask. But when you get COVID, leave the ICU beds for the people who actually need it, OK? And Florida is not the only state in the country where this debate is heating up, my own county – Orange County, CA, is having this insanity. Really folks, don't come here right now, we're the Florida of California. And it pains me to say that. But really, shut the fuck up.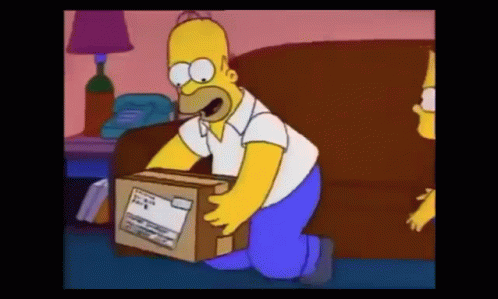 Sigh……….. fucking idiots like this are why we can't have nice things, like a world where Coronavirus doesn't exist. Better get used to the virtual world everybody, you might not be seeing the real one for a very long time thanks to these morons. Where's the Matrix simulator when you need it? But why is this even a debate? If you want things to go back to normal, you should get on this. If not, you're part of the problem!






Yeah probably. So mask, no mask, what's the difference? it's your own fucking health, and to stop a very easily transmittable virus from exploding exponentially! Doesn't matter what state you live in, every single state has their fair share of these people, and we'd run out of time trying to list them all. You don't have to like wearing a mask, just don't act like a fucking idiot when you're asked to have some common courtesy in public during this pandemic.







[div style="padding: 20px; background-color: #ffffff; border-radius: 10px; box-shadow: 0px 2px 4px 1px #aaa;"][div style="font-family: arial, helvetica; font-weight: bold; border-bottom: 1px dotted #999; padding-bottom: 8px;"]
[font size="8"]Is It Racist?

[br] [/font] [br]

Hey everyone! It's time to play the hot new game that's sweeping the nation!




And the answer to that question? If you have to ask, it's probably racist! Wait, no, you shouldn't be cheering for that one. But there's a been a lot of racism in the news this week with the fallout from the protests stemming from the death of George Floyd last month. One of the biggest changes in the world of racism is coming in your supermarket breakfast aisles. Yes, two of America's most beloved products – Uncle Ben's Rice, and Aunt Jemima syrup, are both products of the Davis Milling Company, originally from St. Joseph, Missouri. That product was then bought by the Quaker Oats Company, and the character remained. But guess what? That character might be a bit racist. But this might be an overtly stupid portrayal of the original character.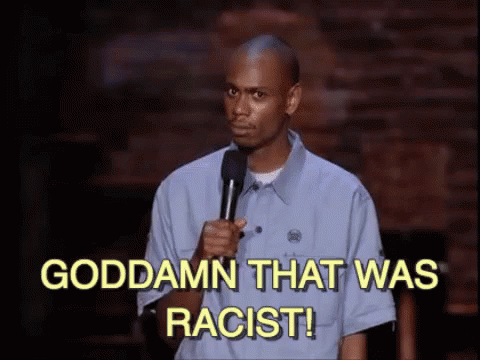 Seriously, that happened! Miss, you might want to use that thing called "Google" or even that thing called "Wikipedia" before you say something that stupid again. Really, this is why we can't have nice things people! And no, it's not cancel culture that's coming for your beloved advertising mascot, it's common sense. But what about a complimentary product of Aunt Jemima, Uncle Ben's rice? Yup, that's getting retired as well!






Gee, ya think? Although it's great to see a company like ConAgra Brands take a stand against racism by retiring or changing the name of some of its' most beloved advertising characters. Even Mrs. Butterworth is getting the axe. But not to be outdone, while we must present equal viewpoints here, the family of the woman who portrayed and was the basis for the Aunt Jemima character is speaking out, and they're not happy!






Yeah probably! So don't get too comfortable when questioning racism, because as I say if you have to ask, it's probably racist. However, even some of your favorite bands might be getting in the mix – like the Dixie Chicks recently dropped the "Dixie" from their name, and now the country rock group Lady Antebellum appears that it will be changing its' name. So is it racist? Yeah probably!







[div style="padding: 20px; background-color: #ffffff; border-radius: 10px; box-shadow: 0px 2px 4px 1px #aaa;"][div style="font-family: arial, helvetica; font-weight: bold; border-bottom: 1px dotted #999; padding-bottom: 8px;"]
[font size="8"]Top 10 Investigates: Disneyland Reopening

[br] [/font] [br]

It's time to investigate beyond the headlines! This is Top 10 Investigates!



There isn't any aspect of life that hasn't been changed by the Coronavirus pandemic. And if you're like most of us, you're most likely bored, angry, and pissed off. But where do you go to relieve those frustrations with the changing world around you and how do you get out to have fun in the day and age of the virus? How about going to the Happiest Place On Earth, Disneyland? Well, while Disneyland has reopened in Shanghai to a somewhat rousing success, getting the wheels turning on the Happiest Place On Earth back on track is proving to be way more difficult than it has been anticipated. So how is life going to operate at Disneyland in Florida and Anaheim as it starts getting back to where it was before the pandemic?






So Disneyland in California may not happen for at least the foreseeable future. What about Disneyland in Orlando? The home of Epcot Center could also be the home of Coronavirus as the cases in Northern Florida are starting to resurge and show no signs of slowing. But if you're headed to the Happiest Place On Earth in 2020, then you should be prepared to face a reality check.






Hey wait, we still have 7 more continents to get through! Although if you are on the fence about all the restrictions being put in place in Disneyland, maybe consider an alternative, like the State Fair. Yes, most state and county fairs have shut down because of the pandemic, but one is defying expectations and going on anyways! Just don't be disappointed if you don't get to go to the petting zoo this year.





That's it this week for Top 10 Investigates. Good day.




[div style="padding: 20px; background-color: #ffffff; border-radius: 10px; box-shadow: 0px 2px 4px 1px #aaa;"][div style="font-family: arial, helvetica; font-weight: bold; border-bottom: 1px dotted #999; padding-bottom: 8px;"]
[font size="8"]Holy Shit: The Dark One Goes To Church

[br] [/font] [br]

Gather around my fair brothers and sisters! It's time to take a seat in the virtual pew make an online donation in the LAWRD's virtual collection plate, for the Holy Church Of The Top 10 has convened and it's time to remind you that the holiest among us are the most full of:




My fair online congregation! You know with churches going online and not congregating in public for the foreseeable future due to coronavirus, we're kind of running low on material right now. But thankfully last week that SAYVED! For the unholy, ungodly Dark One whose name shall not be mentioned in my church – even if it is an online and virtual one, actually went to a church. He is a SINNER, who does some absolutely unspeakable things, yet he views himself as the godliest of the godly! And among that crowd, he can do no wrong! So why is he pandering to the holiest among us? Well, also why not? Because screw everyone that he doesn't agree with, that's why!






Yes let's wait two weeks to see where this is heading and it cannot be good. For the commander in chief is doing an absolutely terrible job of setting such an example of what to do during these trying times, he is failing on every level! But how is his second in command doing? Well he's not doing much better, and he was the guy who was picked to lead us in charge to tackle this forsaken virus!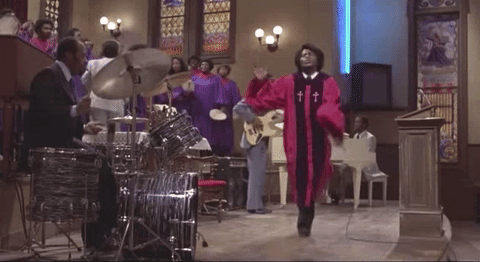 Seriously guys, this isn't the 1980s, this is 2020 and there is a deadly virus roaming the landscape, and it is not stopping! It's going to get worse. And you shouldn't be going to church right now. But no one is canceling church, and I'm sure that the good LAWRD JAYSUS would back me up here! If you want to get back to your old life and I know we all do, real change starts at the top! Of course I still won't mention his name in my church, even if it is virtual!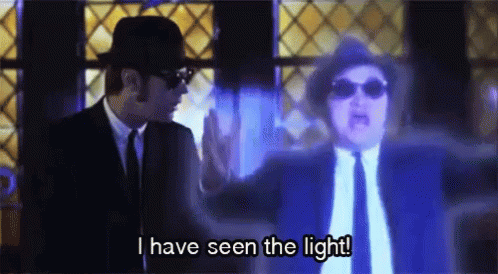 Yes, churches are the biggest problem that the unholy, ungodly Dark One and his DAYMONS are facing at the moment. But he's not going down without a fight. For his network is actively encouraging people to defy orders and defy the LAWRD, you've got another thing coming! And you are most definitely not welcome in my church – online or in person – until you get a grip on reality! But this is not the kind of thing you want to hear in a sermon, and you won't hear it in my church! I won't allow it!






So do not take any medicine offered by the Dark One, for he is the virus! Mass has ended, may you go in peace! That's it this week for:





[div style="padding: 20px; background-color: #ffffff; border-radius: 10px; box-shadow: 0px 2px 4px 1px #aaa;"][div style="font-family: arial, helvetica; font-weight: bold; border-bottom: 1px dotted #999; padding-bottom: 8px;"]
[font size="8"]Beating A Dead Horse: Safe Spaces

[br] [/font] [br]




We've been talking a lot of shit about right wingers needing safe spaces. So many editions that it would take me forever to list them all, so I am not even going to try to attempt to do that. And with high profile internet services like Reddit and Twitch and several other platforms banning far right personalities and chat rooms, it's easy to see why the right has taken such a beating lately. You want to know why? It's easy to see: NOBODY WANTS TO HEAR YOUR MESSAGE OF HATE, DOUCHEBAGS! OK, I needed to get that off my chest. But if you're a far right personality that has fans and followers, where do you go when you get kicked off the major websites? Well, first they had Gab, now they have Parler. Want to know the kind of content that gets passed around on Parler? Well…






Yeah blah blah blah. Let's not underestimate the irony here – conservatives are using Twitter to promote a direct competitor to Twitter, to complain that their voices aren't being heard! I don't know about you but I have had enough of this bullshit! And I think the entire world has had enough of the far right, and it's time to start flushing them out. In case you're wondering the kind of lax content that Parler is known for, well, it has some people up in arms.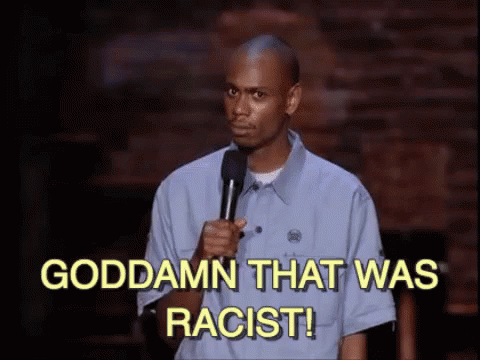 So racists, first off there's something that I have been meaning to say for a long time. Hear me out here, because listen up. There are no safe spaces in the real world. You are all a bunch of pathetic snowflakes, so suck it up, buttercup! Yeah people don't want to hear your racist bullshit. And if you think that doesn't have consequences, well it can cost you sponsors. Just look at what's happening to Facebook and their refusal to police bullshit.





Seriously, you're just now figuring how toxic social media is? You guys really need to do some research here. Don't get me wrong, it's great that we're finally addressing the systematic, unfiltered racism in this country that's been running rampant for decades since the Civil War, and the online racism that allowed Trump to become president. But would anyone want to debate these assholes? Conservatives don't need equal footing, they have 3 24/7 cable news networks and nearly all AM radio stations at their disposal, they don't need more platforms to fling their bullshit!







[div style="padding: 20px; background-color: #ffffff; border-radius: 10px; box-shadow: 0px 2px 4px 1px #aaa;"][div style="font-family: arial, helvetica; font-weight: bold; border-bottom: 1px dotted #999; padding-bottom: 8px;"]
[font size="8"]How Is This Still A Thing: Underground Cockfighting

[br] [/font] [br]

It's time once again to ask:




This week: Underground cockfighting, how is this still a thing? In a world run by COVID-19, where no sports, recreation, or fun of any kind is to be had until we deal with this virus, people have to make their own fun. And one sport that's equal parts dangerous, illegal, and banned in over 50 countries is on its' way to making a comeback. And it's an unwanted comeback too, as it not only puts the lives of the competitors at stake, it puts the fans and spectators at stake too. That sport is cockfighting, the sport that pits dangerously large roosters against each other in a battle for supremacy. The sport is so controversial that it is not shown on TV and even Vegas won't take bets on it. But now, thanks to COVID, and a world without real professional sports, it's making a comeback.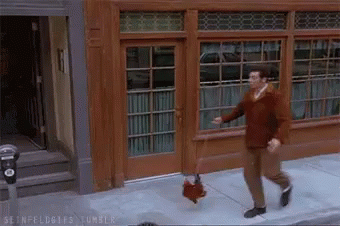 Supposedly the sport of cockfighting was canceled in 2002 when Oklahoma officially outlawed it, but it's not just rampant in Oklahoma and Alabama, cockfighting is everywhere. But it's not necessarily the birds who are being abused, they're also being exported. It turns out that the US territory of Guam is also a hot bed for illegal cockfighting. And how were these illegal breeders caught? Through a series of contact tracings.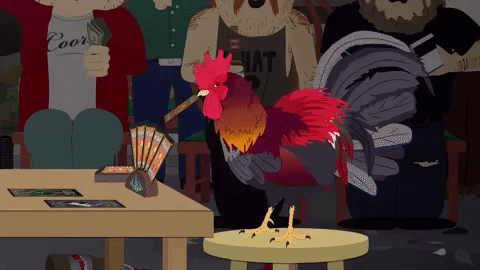 That's definitely not the use of birds you want them for. What are the consequences of cockfighting if you are caught participating or breeding roosters for the illegal purposes? Well, the fines are pretty stiff and you can also face some serious jail time, and that's something that you do not want to do in 2020. But with the illegal cockfighting ring comes another illegal component with it – gambling. Yes, not only can you bet on the outcome of the fights, that is also illegal!





And guess what? Cockfighting isn't just a uniquely American problem. It's also an international one, and countries all around the globe are cracking down on cockfighting. And the people who engage in this sport are not exactly the kind of people who are looking to make a legitimate dollar. Instead they are teeming with all kinds of illegal activity, and it's not exactly limited to what the roosters are doing in the fighting ring.






So illegal gambling, drugs, and guns – all around the sport of two roosters fighting. That's enough to make you ask – underground cockfighting:





[div style="padding: 20px; background-color: #ffffff; border-radius: 10px; box-shadow: 0px 2px 4px 1px #aaa;"][div style="font-family: arial, helvetica; font-weight: bold; border-bottom: 1px dotted #999; padding-bottom: 8px;"]
[font size="8"]People Are Dumb

[br] [/font] [br]

Hit it!



Of course you know by now that people are people, and people are dumb. So who is dumb this week? I want to start with this story out of Trump's rally in Arizona. Yeah we usually don't bring politics into People Are Dumb segments but this one is a fucking classic. So the virus isn't going away any time soon, and it's really making people crazy. But where this falls into the "stupid" category is that two guys claim that they have an air conditioner system that filters out pathogens, much like the one on the USS Enterprise on Star Trek. But in reality, something tells me that I wouldn't trust these guys with a cheapo $99 air conditioner from Costco.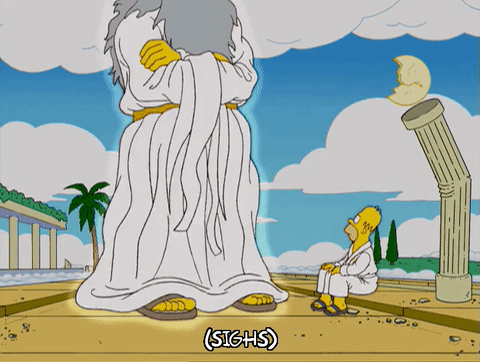 Yeah I think even God is sighing on this one. Next up – of course we have to go to our favorite state, the Sunshine State, America's most penis-shaped state of Florida. Ah, Florida, can you ever go one day without doing something batshit crazy? Well there's a lot of Florida this week so let's go through some of the crazier ones. Here's the thing – if you're going to make a Godfather reference, at least get the reference correct!





Yeah maybe don't go against the Family there! Next up – we go to the Florida town of Cocoa Beach, and why does the weirdest shit in Florida always happen in beach communities? Well this is something that maybe you don't want to see in a bakery right now, or maybe ever. Remember the emotional support animal craze of the last couple of years? When we lived in much simpler times. Well, I don't remember you being allowed to bring one of these in an establishment!






Damn those gators! Next up – sticking with the Sunshine State, do you know that old expression "is there a bottle of wine from your pants or are you just happy to see me?". Well, first the answer to that question is always yes. And second, yeah sometimes there might actually be a bottle of wine stuffed down your pants. And wine that is crazy expensive at that!






That damn Merlot, it ruins everything doesn't it? Next up – even the DEA is dumb. You know that whole good cop – bad cop routine? Well what if there was a bad cop – even worse cop? Well, the even worse cop got caught being, well, even worse than usual. And if it's a fraud scheme that you got caught for, well, there's no coming back from that. And this guy got caught in maybe the worst way possible.





Damn right!!! Man I miss that show. Finally this week – of course we end with Florida. But maybe this time don't let your kid drive! Ever! There's no excuse for that, and yeah I get that kids love cars, especially young boys. I know, I was one at one point. But there's no excuse for this stupidity, but then again I am reminded of what state this is in.






That's it this week for:




[div style="padding: 20px; background-color: #ffffff; border-radius: 10px; box-shadow: 0px 2px 4px 1px #aaa;"][div style="font-family: arial, helvetica; font-weight: bold; border-bottom: 1px dotted #999; padding-bottom: 8px;"]
[font size="8"]Road To The White House

[br] [/font] [br]




Welcome to our segment where we are documenting Joe Biden's road to the White House! Yes, it's been quite the tumultuous time here in the states because of the COVID-19 pandemic. But things are getting better and gradually progressing. Of course it happens to be an election year. Maybe god is trying to send us a message? Last week we talked about the rising blue tide in the Lone Star State of Texas, this week – we're talking about Biden's support among the holier-than-thou crowd. Yes, my people, the tide might finally be turning in America's congregations. It seems 40 years of toxic conservatism is finally starting to grate on America's evangelicals.






Yes, the Ned Flanders types are finally coming around to being liberal after nearly 40 years of supporting ultra-hard right policies and fantasies. Gee, you think that may be bad for business? Well while normally Democrats don't touch the evangelical vote, Biden is embracing them with open arms. Well I hope they turn a blind eye to Trump because you know that some won't change their opinions no matter how hard you try.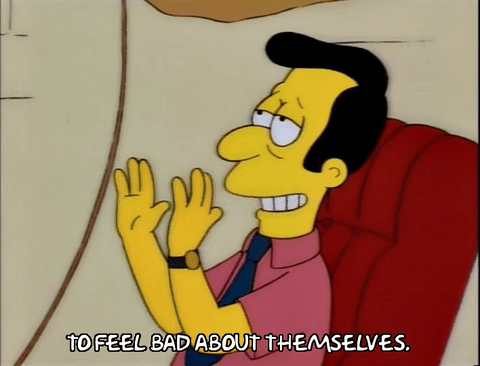 if you don't want to feel bad about yourself, don't vote for Donald J. Trump! See how simple that is? We need someone who is going to try to unite America, and man we need someone like this now more than ever especially in the face of the worst pandemic in over a century. Even Catholics – Catholics!!! Are starting to turn the tide towards Biden, and they're the kind of people who won't change their mind for anything!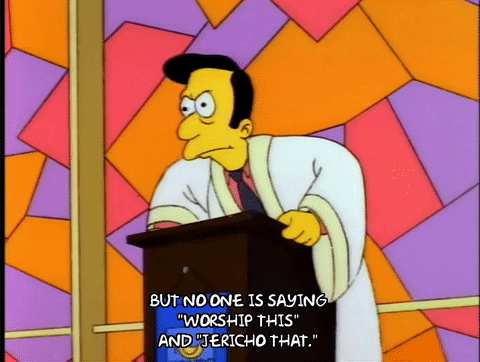 But the biggest mystery of the 2020 election overall – while Christians are still overwhelmingly voting in favor of Trump, could this be enough to finally give him the heave ho? Even the once heavily GOP favored born again segment is finally starting to realize that supporting Trump and dangerous republican, white supremacist ideologies might finally be bad for business.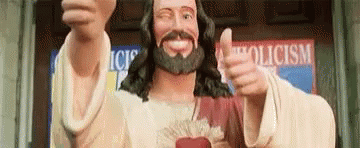 [font size="4"]Next Week[/font]

We're taking a couple of weeks off but when we come back we'll explore some states that are heavily pro Joe and heavily pro Trump.


We are taking a short break next week, we'll be back on July 15th with our first ever Top 10 Hot 10 Edition! See you in two weeks!


Credits

Host: Initech
Top 10 Conservative Idiots Recorded At: Flappers Comedy Club, Burbank, CA
Images: All images copyright belongs to respective copyright holders.
Videos: All videos copyright belongs to respective copyright holders
Articles: All article content copyright belongs to respective copyright holders
Writing: Top 10 Writing Department
Graphics: Top 10 Graphics Department
Research: Top 10 Research Department
Lighting & Stage Props: Top 10 Lighting Department
Legal: Top 10 Legal Department
Advertising: Top 10 Advertising Department
HR: Top 10 Human Resources Department
Initech's Wardrobe Provided By: JAB Inc.
Wheel Of Corruption By: Studio 1 Stage Props, Burbank, CA
Greta Van Fleet Appear Courtesy Of: Republic Records
Management: Initech Productions, CCC Management
Follow The Top 10 On Twitter at: @10Idiots
New! Follow The Holy Church Of The Top 10 On Twitter: @churchoftop10
Questions? Comments? Complaints? Hate mail? E-mail The Top 10 at: [email protected]



Initech Productions: Yes, We Got The Memo


0 replies, 746 views