Thu Jun 25, 2020, 10:35 PM
Rhiannon12866 (115,323 posts)
Giuliani No Longer Worst Lawyer in Country
WASHINGTON (The Borowitz Report)—In an unexpected turn of events for the former New York mayor, a poll of legal experts has determined that Rudolph Giuliani is no longer the worst lawyer in America.
According to the law professor who supervised the poll, Davis Logsdon, of the University of Minnesota Law School, Giuliani's dethronement from the worst-lawyer championship was all the more shocking because his claim to that title had remained unchallenged for so long.
"Giuliani had faced worthy competition from the likes of Michael D. Cohen and Michael Avenatti and dispatched them with ease," Logsdon said. "But this new challenger left Rudy in the dust."
The new titleholder as the nation's worst lawyer, who won in a nearly unanimous vote, is so egregious that he may cause some legal experts to reassess Giuliani's career as an attorney. "Compared to our country's new worst lawyer, Rudy demonstrated the utmost respect for the Constitution and the rule of law," Logsdon argued.
Reached in the makeup room at Fox News, where he was about to make an on-air appearance, Giuliani took the news of his ouster philosophically. "I had a good run," he said.
Short article, no more at link:
https://www.newyorker.com/humor/borowitz-report/giuliani-no-longer-worst-lawyer-in-country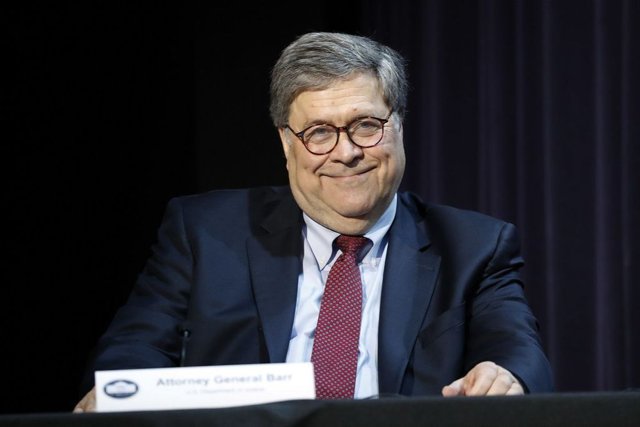 Photograph by Alex Brandon / AP / Shutterstock
4 replies, 740 views
Replies to this discussion thread
| | | | |
| --- | --- | --- | --- |
| 4 replies | Author | Time | Post |
| Giuliani No Longer Worst Lawyer in Country (Original post) | Rhiannon12866 | Jun 25 | OP |
| | CaliforniaPeggy | Jun 25 | #1 |
| | Rhiannon12866 | Jun 25 | #2 |
| | TexasTowelie | Jun 25 | #3 |
| | Rhiannon12866 | Jun 25 | #4 |
---
Response to Rhiannon12866 (Original post)
Thu Jun 25, 2020, 10:38 PM
CaliforniaPeggy (132,662 posts)
1. Well played, my dear Rhiannon!
I love Borowitz!
---
Response to CaliforniaPeggy (Reply #1)
Thu Jun 25, 2020, 10:47 PM
Rhiannon12866 (115,323 posts)
2. Thanks! That pic of the smirker-in-chief says it all...
And yes, Borowitz is just the best, always manages to give us a laugh, even now...
---
Response to Rhiannon12866 (Original post)
Thu Jun 25, 2020, 11:04 PM
TexasTowelie (76,231 posts)
3. How soon has our country forgotten about Orly Taitz. nt
---
Response to TexasTowelie (Reply #3)
Thu Jun 25, 2020, 11:52 PM
Rhiannon12866 (115,323 posts)
4. Now that's an unpleasant blast from the past
But with Trump, an unprecedented number of deplorables are coming out of the woodwork. I keep seeing footage of that insane woman who was complaining about covering up "God's breathing system." How insane does it have to get??!! Would she have complained about those who used gas masks during WWII in Europe?? Anyone who listens to these nutjobs is a product of a failed education system. I keep wondering what it takes, apparently a lot more than we ever imagined. And we thought things were tough under Bush*...