Wed Jun 24, 2020, 05:00 PM
Top 10 Idiots (428 posts)
Top 10 Conservative Idiots #9-2: Kung Flu: Enter The Fist Edition


Everyone knew that Trump holding an indoor event in the middle of the deadliest pandemic in 100 years was a colossally bad idea. And holding it in Tulsa, Oklahoma – the site of America's worst race riot, on the day that slavery was ended – was also a bad idea. But allow me to engage in a bit of schadenfreude here. Because, nobody showed up! That's right – absolutely nobody showed up to this rally. Don't worry, we will get to that in a bit here. But he can make all the excuses all he wants, the fact of the matter is that COVID still reigns supreme, and until we start reeling in this monster, we can kiss large stadium gatherings like this goodbye. But that didn't stop his most hardcore fans from showing up.






Ooh boy this one hit Trump where it hurts! Yes, he's about as mad as an angry, animated Lewis Black with flames shooting out of his head. Of course, anger is the only emotion that Trump knows. Does he know fear? No. Does he know compassion? No. Does he know disgust? No. Does he know Joy? Hell freaking no! Trump wouldn't know joy if it bit him in his ass! So he's hopping mad about what happened in Tulsa, and it was glorious. This might be my favorite thing about this whole rally. Can we throw that image up there?




May that image be forever known as the downfall of the Trump administration! And I love all of the Spinal Tap comparisons – Trump might be at that stage.





Oh god that movie is a classic. I could totally see Trump going down that road. Maybe next he will open up for petting zoos and puppet shows. Assuming we have such activities in the near future. But you can bet there will be some firings and when that happens, get ready for the return of the Trumper Games! I mean this whole year just can't get any weirder. And Trump's gone through as many cabinet members as Spinal Tap has drummers. At Trump got him some ratings! Oh, those sweet, sweet ratings!






Yeah so there's no sports, or recreation, or entertainment of any kind during this nightmare known as COVID-19. So Trump is the only game in town! He's literally the kind of guy who would find a way to broadcast from the Springfield badlands while the entire world was held hostage by a nuclear bomb, and I wouldn't put that past him. But that's not stopping him from taking his show on the road!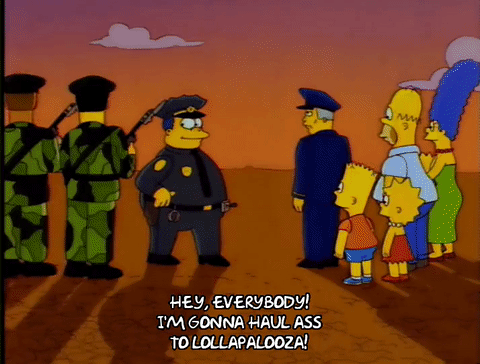 [div style="padding: 20px; background-color: #ffffff; border-radius: 10px; box-shadow: 0px 2px 4px 1px #aaa;"][div style="font-family: arial, helvetica; font-weight: bold; border-bottom: 1px dotted #999; padding-bottom: 8px;"]
[font size="8"]2020 SCOTUS Session, Round 1

[br] [/font] [br]

The tide is most definitely turning folks, and boy does it need it more than ever. After Trump brought us to the brink of World War III, and he brought us to the brink of annihilation with COVID, it seems people are fighting back and hopping mad. Sit tight, it's only June, but it is going to be an absolutely rocky ride until January. But some light at the end of the tunnel – Trump lost two major blows to his administration last week. The first was the decision to overturn DACA – one of his key talking points in the 2016 election, to overturn that referendum by the Obama administration. And guess what? He not only lost on that one, he lost big time!





Yes, HA HA!!! That is a colossal blow to the Trump administration. But that wasn't the only decision that I want to talk about. Another one of the biggest talking points of the Trump 2016 campaign was ending gay marriage and increasing discrimination. They have been trying to score points with their ultra far right religious base by pandering issues like this. And guess what? They're on the losing side of history with this one! This is definitely some of the best news in a while, and boy did we need a day like that!






Yes, that is why you fail! So two huge blows to the Trump campaign. And if you fail that hard, you might as well fail in such a way that people scream "Wow, that guy failed!". So while 2020 may be one of the most miserable failures of a year that we've seen in history, there are some bright spots. And what else does SCOTUS have on the horizon for this year? We'll definitely cover these as they happen.






Here's the thing progressives, while we can't go out and hold victory parades just yet, we can't get too cocky or arrogant. We must savor each victory while it lasts, because who knows what tomorrow will hold? And please tell me because even I don't know! But one that could potentially be as damaging as abortion is a 2nd amendment case - but thankfully SCOTUS is giving the gun rights advocates the heave ho for now!







[div style="padding: 20px; background-color: #ffffff; border-radius: 10px; box-shadow: 0px 2px 4px 1px #aaa;"][div style="font-family: arial, helvetica; font-weight: bold; border-bottom: 1px dotted #999; padding-bottom: 8px;"]
[font size="8"]Matt Gaetz vs Ron Pearlman

[br] [/font] [br]

You know I love a good beef. Of course you know that Florida Man has representatives in Congress. And Matt Gaetz is that Florida Man. He's had not one, not two, but 7 DUIs. You know, fool me once, shame on you. Fool me 7 times, well, you must be Matt Gaetz! Now Matt, you shouldn't have picked a fight with 73 year old Ron Pearlman, who was the star of the show Sons Of Anarchy, a show about murderous vigilante biker gangs who hawk dangerous weapons and drugs to unseen masses. What did you learn, Matt? Oh who am I kidding? The guy who has 7 DUIs apparently doesn't learn anything! But this fight between a celebrity and a representative is the perfect reason why 2020 is a very strange and weird time to be alive.






Oh yes they are! Now here's where it gets weird. As if things escalated quickly between Perlman and Gaetz, if you're going to use a pop culture reference against someone, let alone someone who starred in the show itself, at least, I don't know, maybe watch the show itself? Yeah because when you do and you fail to use the reference as it was intended, well, you are the one who is the loser.






Now that's how you use a Sons Of Anarchy reference! As if this story couldn't get any weirder, Matt Gaetz got some backing from another Trump backer – Ted Cruz. Yes, Mr. Machine Gun Bacon managed to insert himself in between the beef with Matt Gaetz and Ron Perlman, and offered to turn this free for all into an actual free for all! Because if there's one social media faux pas you don't commit, it's that you don't take sides in a beef!






First rule of Twitter beefs, you do not talk about Twitter beefs! Oh and by the way in case you think Matt Gaetz couldn't possibly get any dumber, I love that he shared this photo of him with another guy and attempts to explain that the other guy is his adopted son. And no, I can guarantee no one was wondering if this guy was his adopted son.







[div style="padding: 20px; background-color: #ffffff; border-radius: 10px; box-shadow: 0px 2px 4px 1px #aaa;"][div style="font-family: arial, helvetica; font-weight: bold; border-bottom: 1px dotted #999; padding-bottom: 8px;"]
[font size="8"]Donald Trump

[br] [/font] [br]

So Donald J. Trump is worried about his mental health? Well, it's good that he's finally addressing the real problem. Well, the DSM defines narcissism and egomaniacism as a "a grandiose sense of self-importance". And no one feels the need to gratify himself with pictures of himself than our 45th president, Donald J. Trump. But before we get into the meat of this entry, let's take a look at what happened after the Tulsa rally. This definitely fits that definition of having a need to constantly satisfy himself!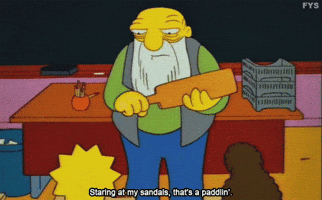 Turning around Air Force One so you can have an admiring crowd that was the size you were originally told it was, even though no one showed up? Oh you better believe that's a paddlin! So in addition to narcissism, he also has an unprecedented rage disorder. Yes, he is one very angry mofo. And man is he pissed off at something. Though no one really knows what he is pissed off at! He's so angry he doesn't know what he is angry at!






So really Trump is a narcissist and a rage-a-holic. Does that sound like anyone? Well it could describe Homer Simpson, or it could describe one of my favorite TV characters of all time, George Costnaza. Yes, Trump is a real life George Costanza. He's one of the most deceitful, depraved minds known to mankind, and that's not a good thing! At least George Costanza was funny, Trump is serious.






Yes, come on down to the wacky shack, Trump! You think that's bad, you should climb up Bart and Milhouse's stairs! But just like Elon Musk's tweets, a Trump rage can cause mass speculation around the world and tank some stocks! Be careful what you wish for, guys! Seriously, this guy is bonkers, and he's definitely not well – physically or mentally.






[div style="padding: 20px; background-color: #ffffff; border-radius: 10px; box-shadow: 0px 2px 4px 1px #aaa;"][div style="font-family: arial, helvetica; font-weight: bold; border-bottom: 1px dotted #999; padding-bottom: 8px;"]
[font size="8"]Top 10 Investigates: American Unhappiness Index


[br] [/font] [br]

It's time to investigate beyond the headlines. This is Top 10 Investigates!



Are you happy? It's nearly impossible to find happiness in the year 2020. Because while Americans strive for happiness, a lot of dreams and realities have been squashed by the COVID-19 pandemic, which has turned world economies upside down and disrupted supply chains all over the globe. While the need for personal material possessions has diminished, that doesn't necessarily make people happy. And in this year 2020, a year that has been met by Coronavirus turmoil and protests and looting following the death of George Floyd, people are finding that Americans are the unhappiest they've ever been in the last 50 years, and that is an easy prediction to make.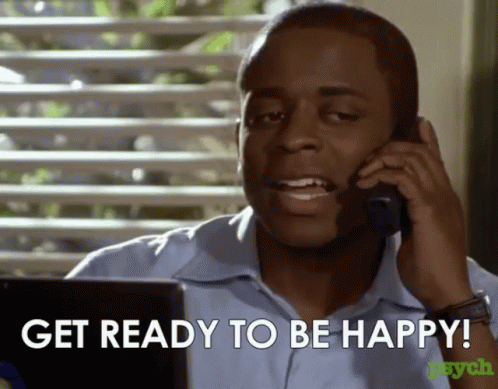 Can the happiness index be improved? Well there's many ways that this could happen, or it could not happen. But what about another factor of unhappiness – loneliness? The pandemic has also created an epidemic of loneliness, as more and more Americans experience being alone while unable to congregate in groups of any size because of the severity of the virus.






That's about what it is like anymore in a world without sports, concerts, restaurants, or gatherings of any kind. But there is an underlying hidden danger of the pandemic that's not being discussed, and that is a mental health crisis. The pandemic has created separation anxiety and depression, among other illnesses that can be caused mentally as well as physically. But it is getting harder to cope with the outside world.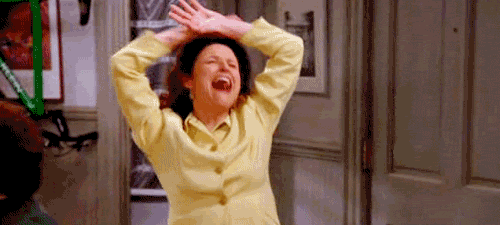 Yes, do the happy dance! Although be careful what you wish for, because even in the happiest country in the entire world – the Scandinavian country of Finland, even they have their issues. But don't let this news get you down. Instead use it because while you might think things are bad now, they can almost always be worse.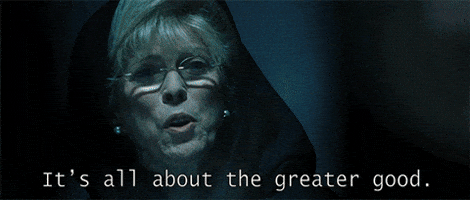 That's it for Top 10 Investigates. Good day.



[div style="padding: 20px; background-color: #ffffff; border-radius: 10px; box-shadow: 0px 2px 4px 1px #aaa;"][div style="font-family: arial, helvetica; font-weight: bold; border-bottom: 1px dotted #999; padding-bottom: 8px;"]
[font size="8"]Holy Shit

[br] [/font] [br]

Gather around my fair brothers and sisters! It's time to take a seat in the pew and pass the collection plate, for the Holy Church Of The Top 10 has convened and it's time to remind you that the holiest among us are the most full of:




My fair congregation! You know when the actual, real-life churches aren't congregating in public, I have to say we're getting starved for material here. But you know my one rule here is that I never, under any circumstances mention the unholy, ungodly Dark One, by name! For he is the DEVIL himself, and he is out of control! While most of us were marveling at what was going on in Tulsa, here's why people still showed up anyways! Because he is the preacher, and his sermons are a lot like church. But what really disturbs me is that my brothers and sisters on the right think of him like some sort of GAWD. Well there's only one GAWD and I'm pretty sure that he wouldn't like people praying in his name, and it says so right in our Good Book!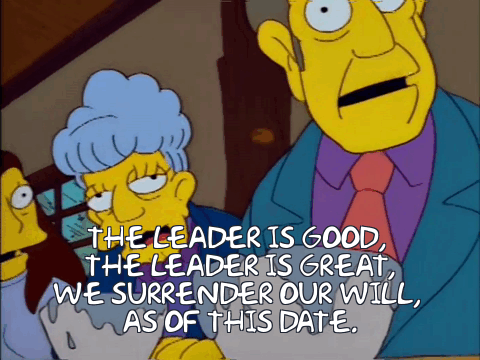 You know we here at the Holy Church Of The Top 10 tend to pick on Christianity a lot, mainly because of their absorbance of super far right talking points and ideals, but we welcome all ideals and faiths, even scary death cults! So just how much has the party of he who shall not be named become a death cult in the last few years? Way more than you will ever know! And I'm sure that it's something that the good LAWRD JAYSUS would not approve of!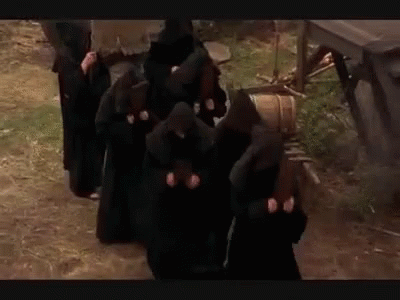 The thing with cults is that you can't question dear leader, and you almost certainly can't go against their core line of thinking. And that's kind of what we do here, especially when I used to do these things in front of live audiences. Yes, these people are cults and yes they are dangerous. And the idea of a death cult has taken on a whole new meaning. So should you join this church?






No you don't want to do that sir, because cults are EVIL! And they are most certainly not something that the good LAWRD JAYSUS would approve of! Because in a cult, you cannot question Dear Leader, nor can you question his motives, or anything else he does. But this leader commands a cult that encompasses 45 million people and he is determined to get rid of them. Funny, I don't remember JAYSUS being a genocidal maniac!






Probably not, but if you find yourself praying for this madman, you might be in one! Mass has ended, may you go in peace! That's it this week for:





[div style="padding: 20px; background-color: #ffffff; border-radius: 10px; box-shadow: 0px 2px 4px 1px #aaa;"][div style="font-family: arial, helvetica; font-weight: bold; border-bottom: 1px dotted #999; padding-bottom: 8px;"]
[font size="8"]How Is This NOT A Thing: Juneteenth Holiday

[br] [/font] [br]

It's time once again to ask:




This week: Juneteenth as a national holiday. How is this *NOT* a thing? In a time when systematic racism is an endemic, it seems that people are finally waking up to the atrocities being committed by America's law enforcement. This problem has been going on for well over 40 years and does not show any signs of ending any time soon. However, Americans now want to recognize one day that should be a national holiday – the day that most mark the official end of slavery, June 19th, 1865. Known as "Juneteenth", this has been the day that slaves were freed and also in 1921, the day of a deadly massacre in Tulsa, Oklahoma. But as the plight of African Americans in the 21st century continues – in an era dominated by abusive police forces, many are recognizing the importance of Juneteenth.






That is a good question sir because even we don't know! Now the idea of making Juneteenth a national holiday is not a new idea. But it is the first time since the days of Martin Luther King Jr that this idea has been. But of course while Trump is president, we can't have nice things. Because while we're protesting and raging at the injustices being done, Trump is bragging about how he took credit for the idea of making it a national holiday.






Actually yes that really was racist. But the biggest hurdle to Juneteenth becoming a national holiday isn't your state or local government. The biggest hurdle? Your employer. Who might not like it if you take a non-sanctioned day off. Which of course spells out the underlying irony of making Juneteenth a national holiday. Just look at what Tesla wanted to do with its' employees on making the day a national holiday – you won't get the time off if you request it!






That's about the maximum amount of time that your employer will not allow you to take off. So how do you make Juneteenth a national holiday? There's an easy way to get the public on board with this idea, and that's advertising! Yes, some catchy, creative advertising with big billboards and some catchy TV jingles should do the trick! That's exactly how you change minds in the 21st century!





So employer difficulty and not enough advertising. That's enough to make you ask – the Juneteenth National Holiday:





[div style="padding: 20px; background-color: #ffffff; border-radius: 10px; box-shadow: 0px 2px 4px 1px #aaa;"][div style="font-family: arial, helvetica; font-weight: bold; border-bottom: 1px dotted #999; padding-bottom: 8px;"]
[font size="8"]Conspiracy Corner: You Dang K-Pop Fans!!

[br] [/font] [br]




Welcome back to the segment where we bring you the latest in batshit crazy, Conspiracy Corner! We are broadcasting live from the darkest regions of your innermost thoughts from an underground bunker in the remote badlands of Arizona! Because where else other than the middle of the desert that we can broadcast without the government interfering with our thoughts? Well true, an Iowa cornfield would be a somewhat nicer climate. But just let me adjust my tin foil hat for maximum government interference… ah there we go! So what's the latest coming from the minds of America's conspiracy theorists? Trump's Tulsa rally. And the extremely poor attendance has the rumors and conspiracies flying!






That's right – fans of the KPOP band BTS are the ones behind the sabotage! Or are they? Maybe they're paid operatives by liberal billionaire George Soros! But even the Trump campaign itself is not buying into that conspiracy theory! Remember last week when Trump's campaign manager Brad Pascale said that they had almost a million tickets reserved? Well, the opposite happened.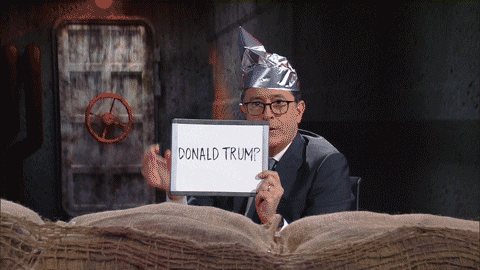 So once again, Trump proves he is the great flip flopper! But the question remains – did Trump's rally intentionally tank or is he entering the Spinal Tap phase of his career? Well that remains to be seen. But this isn't the first time KPOP fans have attempted to meddle in American politics. Their gods, the band BTS, have also taken sides with Black Lives Matter. Ooh, I can see conservatives burning BTS merchandise right now!






Ahhhhhhhhhhhhhhhhhh!!!! Put a warning label on that thing! Please!!! So how did they do this you might ask? Well, the Trump administration said that you could reserve as many tickets as you want, and they artificially inflated the numbers! DUN DUN DUN!!!!!!!!!!! Oh yeah and you can bet Trump himself is seething with anger, as this one hit him where it hurts! And they would have got away with it too if not for those meddling kids!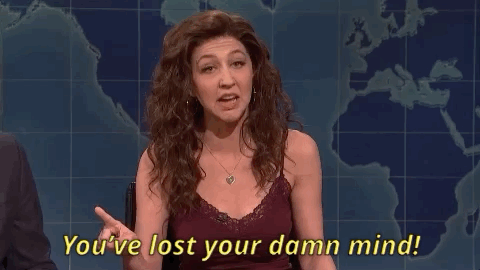 [div style="padding: 20px; background-color: #ffffff; border-radius: 10px; box-shadow: 0px 2px 4px 1px #aaa;"][div style="font-family: arial, helvetica; font-weight: bold; border-bottom: 1px dotted #999; padding-bottom: 8px;"]
[font size="8"]I Need A Drink: Return To Filming

[br] [/font] [br]

Good freaking god everyone, time is slow, and I could really use a drink!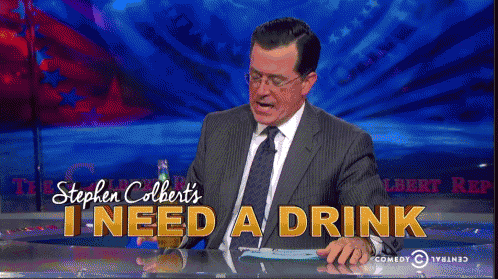 Of course you know the idea behind this is that we have some drinks and discuss literally anything in the news as long as it doesn't relate to politics. Of course that's hard because in a world where there's nothing to talk about, you got to come up with something! And of course right now CDC guidelines prohibit me from having a bartender so I must discuss it with my virtual bartender. Tell me, virtual bartender, what goes well with a story about movies? Buzz Cola? No thanks, I need something much stronger than that, Jack Daniels mixed with Jack Daniels. So with movie production finally resuming after 4 months, how is that going to look? Well, it's quite insane.





Yup, just like the ending of Jurassic World: Fallen Kingdom, thanks to Coronavirus, America is experiencing threats which we have never seen before! Don't applaud that. So what will be the first movie being produced under these super strict new guidelines? It's the sequel to Jurassic World: Fallen Kingdom, Jurassic World: Dominion. Yeah I don't need to see a movie about threats to humanity when I'm already living in one, thanks!






Oh man do I miss being able to drink in a bar. But yeah just like Trump's rally in Tulsa, this has the potential to be a really bad idea. How bad? Well if one person gets the infection the entire staff, crew, and actors could be affected as well. And that has the potential to be a colossal shit show! So where can we film? Well, since every superhero movie takes place at a carnival or a fair, how about an actual fair?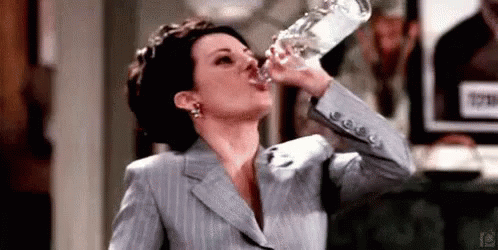 Man I needed that! So what do actual movie stars think of this strict return-to-sort-of-normal? Well let's ask the star of Jurassic World herself, Bryce Dallas Howard! Sure, Universal may be going "above and beyond" but one little slip up and bam! You're fucked. Because right now the virus is in charge and until it goes away we're all going to have to play by its' rules for now.







[div style="padding: 20px; background-color: #ffffff; border-radius: 10px; box-shadow: 0px 2px 4px 1px #aaa;"][div style="font-family: arial, helvetica; font-weight: bold; border-bottom: 1px dotted #999; padding-bottom: 8px;"]
[font size="8"]Road To The White House Ep. 2: Biden Wins Texas?

[br] [/font] [br]




Welcome back! This is the segment where we are chronicling the… cue reverb… ROAD TO THE WHITE HOUSE!!! Oh man that was some good reverb there. Yes, Joe Biden is the presumptive nominee for the Democratic ticket, and while we await his choice of VP and the eventual convention, which right now seems like an eternity away, we are putting together the pieces of what his nomination is going to look like. And man does it seem like the public is turning on Trump doesn't it? But this week a lot of clout seems to be forming around how the impossible could happen in 2020 – Texas could finally, after 40 years, turn blue! It seems like wishful thinking but the virus has really turned people against Trump.






Yes, that's what the average American thinks of people from Texas who are not from Texas. This could be a monumental shift if possible and it will change the politics of Texas forever. While Trump is loudly appearing in public, Biden is quietly flipping Texas due to people's seething anger over the Coronavirus pandemic. The possibility of flipping Texas seems like a pipe dream, but is it reality?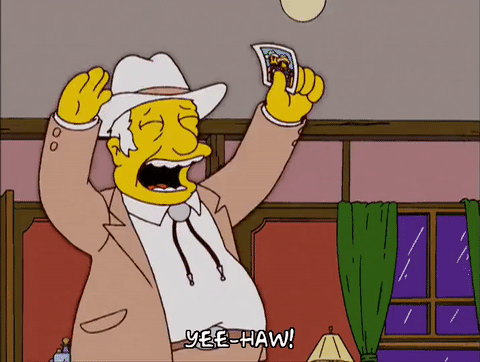 So now you might ask – what's Joe Biden's secret weapon in Texas? Is it people's animosity toward Trump or is it something else? Well, a little from column A, a little from column B. But his real secret weapon might lie in one of his former competitors, and that's Beto O'Rourke! Yes, O'Rourke has been a formidable weapon in the Democratic Party, and during this time of lockdown, he is doing his due diligence to get people registered!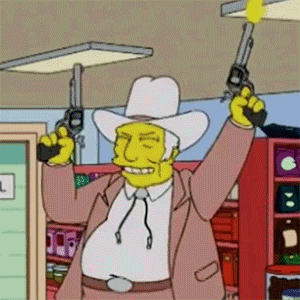 Yes, they are definitely compensating for something! Even the Texas Republican party is worried about the possibility of losing Texas. Well guys, we hate to say it, but you did it to yourselves. They definitely aren't taking November seriously – and I assume that's because they have to change Trump's dirty diapers and tell him that mommy loves him. But that would really be something, because if Texas goes, so goes the nation!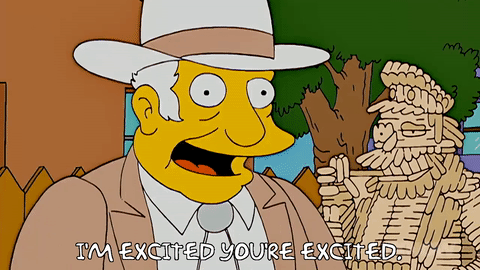 [font size="4"]Next Week:[/font]

What's Joe Biden's status among Evangelicals? Many leaders are urging America's pulpits to change their affiliation!



See you next week!


Credits

Host: Initech
Top 10 Conservative Idiots Recorded At: Flappers Comedy Club, Burbank, CA
Images: All images copyright belongs to respective copyright holders.
Videos: All videos copyright belongs to respective copyright holders
Articles: All article content copyright belongs to respective copyright holders
Writing: Top 10 Writing Department
Graphics: Top 10 Graphics Department
Research: Top 10 Research Department
Lighting & Stage Props: Top 10 Lighting Department
Legal: Top 10 Legal Department
Advertising: Top 10 Advertising Department
HR: Top 10 Human Resources Department
Initech's Wardrobe Provided By: JAB Inc.
Wheel Of Corruption By: Studio 1 Stage Props, Burbank, CA
Greta Van Fleet Appear Courtesy Of: Republic Records
Management: Initech Productions, CCC Management
Follow The Top 10 On Twitter at: @10Idiots
New! Follow The Holy Church Of The Top 10 On Twitter: @churchoftop10
Questions? Comments? Complaints? Hate mail? E-mail The Top 10 at: [email protected]



Initech Productions: Yes, We Got The Memo


5 replies, 1495 views
Replies to this discussion thread
| | | | |
| --- | --- | --- | --- |
| 5 replies | Author | Time | Post |
| Top 10 Conservative Idiots #9-2: Kung Flu: Enter The Fist Edition (Original post) | Top 10 Idiots | Jun 2020 | OP |
| | cayugafalls | Jun 2020 | #1 |
| | Top 10 Idiots | Jun 2020 | #3 |
| | cayugafalls | Jun 2020 | #4 |
| | underpants | Jun 2020 | #2 |
| | malaise | Jun 2020 | #5 |
---
Response to Top 10 Idiots (Original post)
Wed Jun 24, 2020, 05:08 PM
cayugafalls (4,858 posts)
1. Great OP as always,
thanks for fixing!

Edited...
---
Response to cayugafalls (Reply #1)
Wed Jun 24, 2020, 05:13 PM
Top 10 Idiots (428 posts)
3. Fixed it!
---
Response to Top 10 Idiots (Reply #3)
Wed Jun 24, 2020, 05:23 PM
cayugafalls (4,858 posts)
4. Thank you!
I'll revise my message so people are cool with page.
---
Response to Top 10 Idiots (Original post)
Wed Jun 24, 2020, 05:10 PM
underpants (164,860 posts)
2. 😆
---
Response to Top 10 Idiots (Original post)
Wed Jun 24, 2020, 06:47 PM
malaise (235,789 posts)
5. K & R
Bookmarked