Wed May 27, 2020, 05:00 PM
Top 10 Idiots (426 posts)
Top 10 Conservative Idiots #8-19: Nobody Cared Who I Was Until I Put On The Mask Edition


Hey kids! Gather around! It's time for another edition of Goofus Vs. Gallant! Though in this case, the role of Gallant is being played by our future 46th president and the embodiment of what a real leader of the free world should look and act like, Joseph Biden. Meanwhile, the part of Goofus, will be played by our current 45th president and the guy who is a bumbling dumbass who always makes the wrong decision no matter what the scenario is, and that's Donald J. Trump. In short, don't be like Goofus. Look, nobody likes wearing these masks. And I do mean nobody. But as long as this god forsaken virus is still a thing, we have to. The latest on this insanity.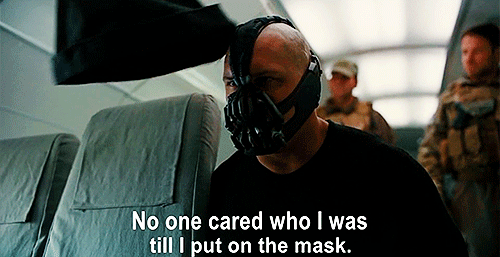 Yes, nobody cared who I was until I put on the mask! Of course nobody cared who I was until I put on the mask either! Hey o! of course that's the kind of joke that would kill in front of a live audience, which I wish I had right now! So that's how Goofus would handle the situation. Now let's see how Gallant, aka Joe Biden, would handle the situation. See, he's a guy who listens to experts and doesn't let his ego get in the way. That's what a real leader does!






Yes, this does give you power. Because right now, I can guarantee nobody likes wearing masks or living in this nightmarish world where you can't talk to anybody or touch anything. Nothing sucks more ass than this does. But the sooner we abide by the rules, the sooner society gets back to normal. And believe me I want normal to come back! But once again the conspiracy theorists make it weird, and boy do they make it weird.






Oh and by the way people, don't go dressing as fucking Bane or wearing any kind of costumes during this thing. That doesn't help things. That's the sort of thing Goofus would do. And by the way, let's take a moment to extrapolate this - the guy who wears lifts in his shoes, adult diapers, a girdle, and copious amounts of bronzer and hair products, is complaining that wearing a mask makes him look totally ridiculous. Let that sink in for a moment.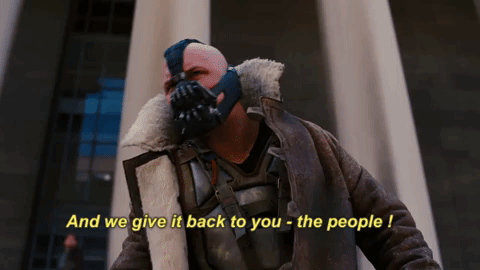 [div style="padding: 20px; background-color: #ffffff; border-radius: 10px; box-shadow: 0px 2px 4px 1px #aaa;"][div style="font-family: arial, helvetica; font-weight: bold; border-bottom: 1px dotted #999; padding-bottom: 8px;"]
[font size="8"]Reopening The Country

[br] [/font] [br]

The economic fallout from the Coronavirus response has been, well, to put it bluntly, not good. In fact it's been almost as big of a disaster as the virus itself. As it wreaks havoc around the world, we're starting to see just how fragile our economy really is. And it's going to take an FDR style effort to repair it once the dust has been settled once and for all. But we're all just numbers, or to use the Trump administration's terminology, "human stock capital". Yeah I can hear the boos on that one, but save them until we show you what that really means. What does it really mean? Well, basically we're all walking dollar signs to the upper 1%.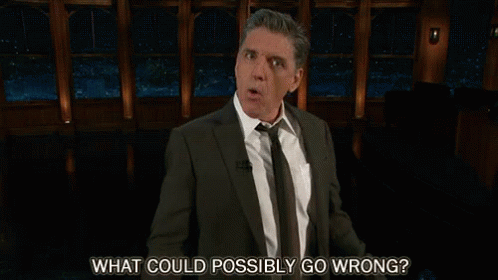 Yes and that's the question we need to keep asking ourselves – what could go wrong? Well I know that our president isn't taking this seriously. How do I know that? Just take a look at his Twitter feed – this was an actual tweet by the president of the United States. Oh how I wish I could say I am making this up.


Link to tweet


If there ever was an argument for why we need education, just remember that this guy is the president of the United States! Seriously he's President Kevin Malone. And what else could go wrong you might ask? Well let's look at barbers, people have been using the haircut as a symbol of coronavirus freedom, but guess what? Well..






Holy shit! From two hairstylists to nearly 140 customers! That is, um, to put it scientifically, a shit hitting the fan level of infection. You know what else could go wrong? Well the lack of humans has wreaked havoc on the city animal population – something we may have to explore for a future Top 10 Investigates. But America's rats, feral cats, pigeons, and other bottom feeders are going to have a rough time while Americans continue to social distance.






I can imagine that's where this is going. But the other thing is that reopening America can be done if done properly, and that's the narrative that governors like Newsom and Inslay are trying to convey, but it seems more people are willing to jump in the deep end than wade in the shallow end, especially since cases of CV have not gone down. Oh it's going to get worse, so much worse. But if you do go out, consider the consequences!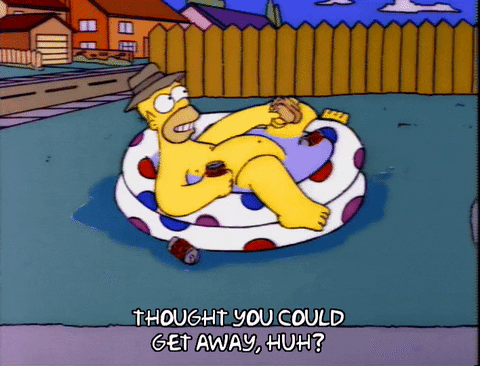 [div style="padding: 20px; background-color: #ffffff; border-radius: 10px; box-shadow: 0px 2px 4px 1px #aaa;"][div style="font-family: arial, helvetica; font-weight: bold; border-bottom: 1px dotted #999; padding-bottom: 8px;"]
[font size="8"]MAGA Protestors

[br] [/font] [br]

There's no question that the Coronavirus outbreak has the potential to be the biggest disaster of a generation and could have social and economic consequences that will last way until the next century, even after eradication. So naturally the masses from both sides are getting pissed and we want some answers. But there's only one side that is taking it to the streets and protesting in mass numbers. And they're not wearing masks. OK maybe they are wearing masks as V For Vendetta characters. Which, if you explain them the true meaning of the movie, well… they might not take it so well. So how are the MAGA protests going? Let's take a look at my home state of California where they're going after Gov. Newsom hard.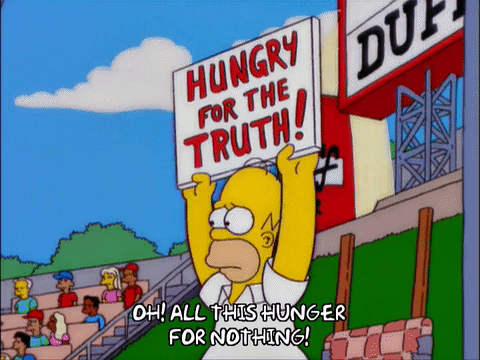 Judging by their looks, I don't think any of these men and women will be performing hunger strikes any time soon. Hey o!!! See what I did there? Of course we're at the stage of the pandemic where we're getting extremely restless. If you look at 1918, it was at this point where the dreaded second wave first started appearing, even as cases went down. So do you trade responsibility for freedoms? This is America, nobody wants to be responsible for anything!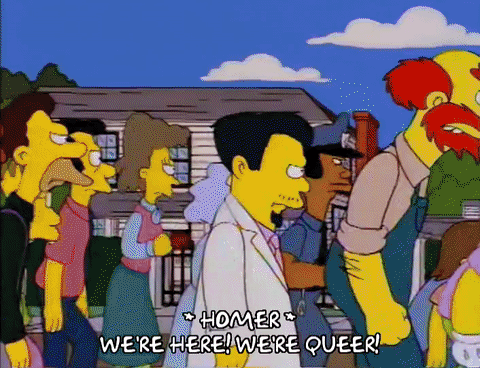 Just wait until that chant gets heard outside Sacramento! But the US isn't the only country experiencing protests from the ultra far right. Of course I've mentioned frequently on this program that the ultra far right are the same no matter what country you visit. Remember when we used to visit other countries before the pandemic? That was nice. But let's take a look at Spain for instance.






Hey MAGAs, conservatives, and Trump supporters – let me liberal 'splain something for you – we both want the same thing! No one wants social distancing. No one wants to live in this weird, isolated world that we've become since the pandemic. We all want things to go back to the normal we had before the nightmare started. I want to go back to seeing movies, live shows and sports again. I want to resume traveling and touring again! But if you don't follow the rules during the pandemic, there might not be a normal to return to! Especially if this guy gets his way!







[div style="padding: 20px; background-color: #ffffff; border-radius: 10px; box-shadow: 0px 2px 4px 1px #aaa;"][div style="font-family: arial, helvetica; font-weight: bold; border-bottom: 1px dotted #999; padding-bottom: 8px;"]
[font size="8"]QAnon In The Senate

[br] [/font] [br]

Every fringe group has run candidates for office. Does it mean that they are successful in doing so? Well we finally got a Tea Party president after putting up with 10 years of their bullshit, so there is that. The latest fringe group is the Trump-worshipping cult that originated in the dark corners of the internet known as Q Anon. A conspiracy group that alleges that Trump is going to mass arrest many of his most prominent political opponents including former president Obama and Hillary Clinton. Now not only have they run a lunatic fringe candidate, they were successful in running said lunatic fringe candidate! Meet Jo Rae Perkins, who just won a very hotly contested primary in the state of Oregon. And well, she is definitely what the Q nuts look for.






Yeah probably! The fact that a lunatic fringe cult could have someone in the US Senate is a very real and very frightening prospect. Sure there are cults both good and bad, but let's say for this piece, that they're mostly bad. Come on, everything from the Branch Davidians to Heaven's Gate and now Q Anon, yeah, they've given us nothing but bad things. Yeah so when you see a MAGA follower on Twitter spouting slogans like WW1WGA and promoting pro-Trump conspiracies, you can almost guarantee that they are an unhinged lunatic! But even Trump himself is upping the war on the conspiracy front. You can see this on Twitter where he is attempting to peg Joe Scarborough for an alleged murder that happened 19 years ago. Now do the 100,000 who have died from COVID. No conspiracy there.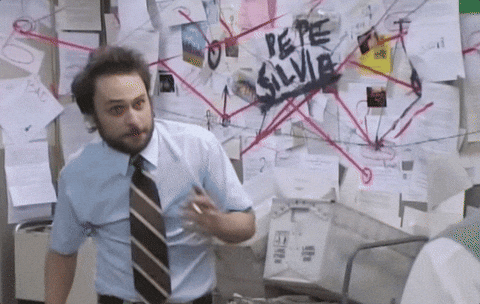 Yeah that is some serious crazy there! But here's the thing, to understand Q, you must… well I am not exactly going to advocate going to 4chan and becoming a member so you can explore the depths of their insanity, because you will not be able to comprehend it. But considering we have a president who loves him some conspiracy theories and an internet willing to promote them, having someone in the Senate could be a disaster. Remember the good old days when conspiracy theories were just about Bigfoot and Area 51?







[div style="padding: 20px; background-color: #ffffff; border-radius: 10px; box-shadow: 0px 2px 4px 1px #aaa;"][div style="font-family: arial, helvetica; font-weight: bold; border-bottom: 1px dotted #999; padding-bottom: 8px;"]
[font size="8"]Top 10 Investigates: Parallel Universes

[br] [/font] [br]

It's time to investigate beyond the headlines. This is Top 10 Investigates!



One question that man kind has asked since the beginning is "are we alone in the universe?". While the military may have recently answered that question, there are still many other questions that need to be answered. Parallel universes are a concept as old as science fiction itself – imagine an entire universe completely identical to ours, only one tiny aspect of it might have been changed, such as time or hair color, or say people's language. But what happens when science fiction and actual science collide? We dig deeper into this story and there may be more to it than people think. Last week NASA scientists working in the Antarctic might have actually discovered that one such parallel universe may actually exist. And it has one rather bizarre trait that makes it different from ours.






So there is a possibility that that universe could exist! But what caused the parallel universe and what could make NASA draw that conclusion? Well it was a very well timed experiment to measure the air pressure on the south pole. But however, this parallel universe has one unique trait in that time actually runs backwards. Does this mean that we can live in a world where COVID-19 doesn't exist?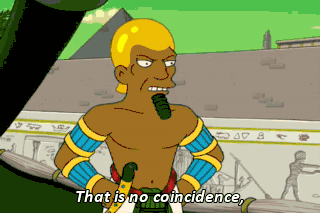 So why Antarctica? Well time there apparently moves at glacier levels, and NASA was testing to see how ice travels through space. The indication of natural water (H2O) on another planet may be an indicator of the fact that another planet out there could possibly sustain life. It's also a place where high energy particles from space could give glimpses of life on another planet. But could life exist on another planet or is it something tangible? There are more questions than answers.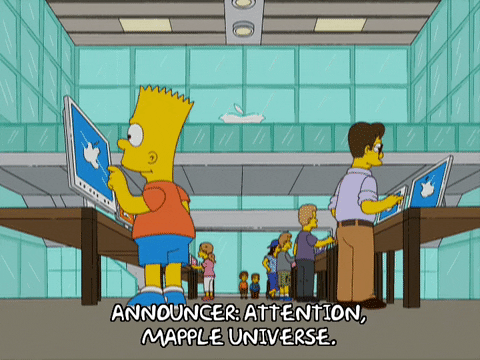 Maybe that universe exists too. So this research has been going on for the last four years. But have scientists finally been able to make a breakthrough? Could we actually be living in the possibility that parallel universes exist? If so is there a universe out there in which COVID doesn't exist? Or a universe in which there's a cure for COVID? Well you may be disappointed for now because that didn't happen, or did it? The truth is out there!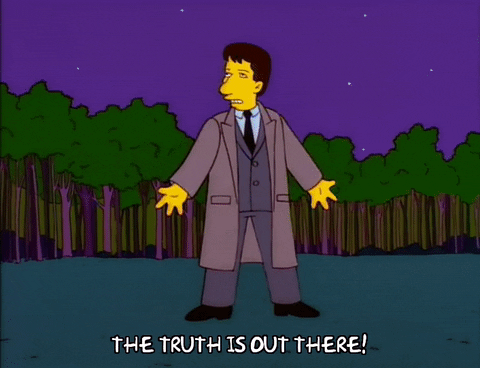 That's it this week for Top 10 Investigates. Good day.




[div style="padding: 20px; background-color: #ffffff; border-radius: 10px; box-shadow: 0px 2px 4px 1px #aaa;"][div style="font-family: arial, helvetica; font-weight: bold; border-bottom: 1px dotted #999; padding-bottom: 8px;"]
[font size="8"]Holy Shit

[br] [/font] [br]

Gather around my fair brothers and sisters! It's time to take a seat in the pew and pass the collection plate, for the Holy Church Of The Top 10 has convened and it's time to remind you that the holiest among us are the most full of:




My fair congregation! Guess what? We are now considered an essential business! Well, in the eyes of the unholy, ungodly Dark One, whose name shall not be spoken in my church, thinks so! But guess what? He is the president of the United States, and if he says so then we should all partake no matter what the consequences are, right? Look, we all want to get back to our pre-virus lives. And I can't think of one person sitting in our virtual pew who doesn't think that. We all had plans before the Great Pandemic shut them down. And I can't wait to see you all in the flesh again. But that's not what the good LAWRD JAYSUS would want right now is it? No, he would want us to be alive through this so he can see us all in eternity!!!






Oh come on what's the fun of church when you have things like regulations and social distancing to put up with? Yeah sure, the threat of the virus still lingers and as long as it does we are all sitting ducks for this thing. And what will a socially distant church look like? Or will it look like the way GAWD and JAYSUS intended? With a huge crowd and everyone singing and dancing like we're in the Blues Brothers? I am guessing more the former than the latter.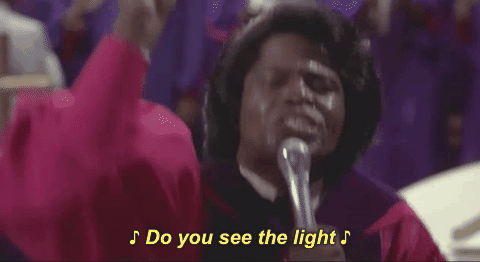 I do now see the light oh LAWRD!!! Because now that churches are essential business, that means that I can go take my show back on the road right? But there's a smart way to open and there's also a ridiculously dumb way to open. Just look at Minnesota where they can reopen but the question remains – should they reopen? Things will look very different if they do.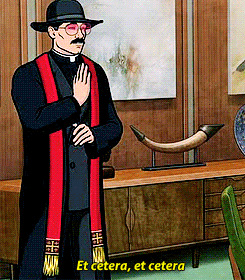 Yes, et cetera, et cetera! Look, we all can't wait to get back to normal life because I'm sure that's what the good LAWRD JAYSUS would have intended! I can't wait to take my show on the road again for you all! But of course leave it to the unholy, ungodly DARK ONE, whose name shall not be spoken in my church, to screw things up. Because boy did he screw this one up badly!






I have seen the light too! Of course I am a pastor. But religious and godly people, your religious rights are not being tramped on in this bizarre time we are living. You just don't need a building to gather in until they are done. Mass has ended, may you go in peace! That's it this week for:





[div style="padding: 20px; background-color: #ffffff; border-radius: 10px; box-shadow: 0px 2px 4px 1px #aaa;"][div style="font-family: arial, helvetica; font-weight: bold; border-bottom: 1px dotted #999; padding-bottom: 8px;"]
[font size="8"]What's Up With China: Hong Kong Protests

[br] [/font] [br]




It's time to ask "What's Up With China?". And there's a lot that's up. The country that the entire world is pegging responsible for the coronavirus is up to its' usual old bag of tricks. Folks I don't need to remind you about the dire straits that the entire world is in right now with no foreseeable end to the pandemic anytime soon. But if you think things are bad here, it's nothing compared to what is going on in China. Well last year as you know, Hong Kong separatists threatened to secede from mainland China over the rule of their supreme leader Xi Jianping. Well, the coronavirus forced most of China's Hong Kong protestors back in their homes and underground. So how are the Chinese and in particular Hong Kong getting around these strict new security measures?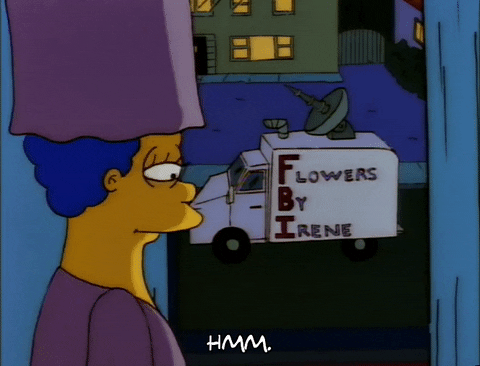 While we're watching the horror of the possibility of a police state unfolding in Hong Kong, don't think for a minute that it can't happen here. So how is China getting around such extreme measures? By the way of VPNs! The VPN is of course one of the most commonly used hacking tools known to man and it doesn't take a super genius to be able to figure out how to use one. This could get very ugly very quickly.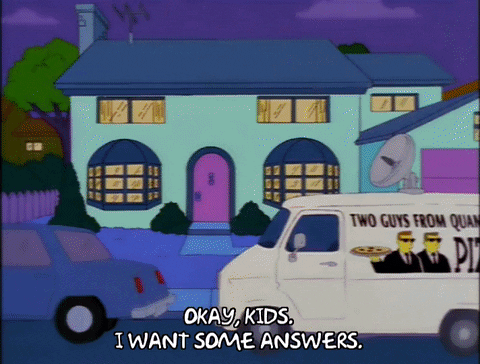 Yeah how do you get answers? And how do you even know what they want? In the quest for absolute power, the only country that is reigning supreme on this is of course our good friends in China. They're Trump's very fine people on both sides, don't you know? Oh wait, wrong rally. But there is some good news is that the Hong Kong protestors vow to keep on protesting because they need all the help they can get right now.






Oh come on people stop rabbling! Hey look the masses are getting restless! But here's the thing, as I keep saying on this program, we are the human race and we don't like being told what to do. And how do you police in an increasingly authoritarian state when people want their freedoms? And we also want to be free of this wretched virus. Well, strap in because things are going to get extremely ugly in the next couple of years. I wouldn't want to be Hong Kong right now!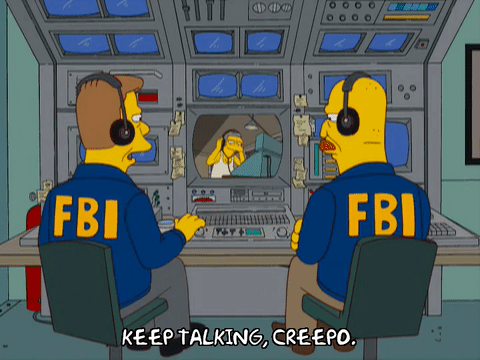 [div style="padding: 20px; background-color: #ffffff; border-radius: 10px; box-shadow: 0px 2px 4px 1px #aaa;"][div style="font-family: arial, helvetica; font-weight: bold; border-bottom: 1px dotted #999; padding-bottom: 8px;"]
[font size="8"]Conspiracy Corner: 5Gs To Freedom

[br] [/font] [br]




Welcome back to the segment where we read people's minds and attempt to debunk the latest in batshit crazy, Conspiracy Corner! Just allow me to adjust my trusty tin foil hat for maximum government interference… OK good! Just got to check outside to make sure there's no Illuminati owned black helicopters circling overhead. We're good to go! Hey look people, I don't know how much clearer I can say this. STOP DESTROYING 5G CELL PHONE TOWERS! They are here for your communication benefits, not to give you coronavirus! Where is this shit coming from? But the thing is if we attempt to trace the origins of the latest batshit crazy theory to emerge from the darkest corners of the internet, it might melt your brain! But that's where we come in!






Yeah so look I get it, we all want answers into why the Coronavirus has grounded society to a halt and turned our lives upside down and inside out. But destruction of property definitely isn't what we need right now. Especially when it's something that's designed to, I don't know, make our lives easer? But the relentless destruction of 5G cell phone towers isn't the only side effect of stupid when it comes to coronavirus conspiracy theories. Yeah the virus is here to stay until we find a vaccine, but so is 5G.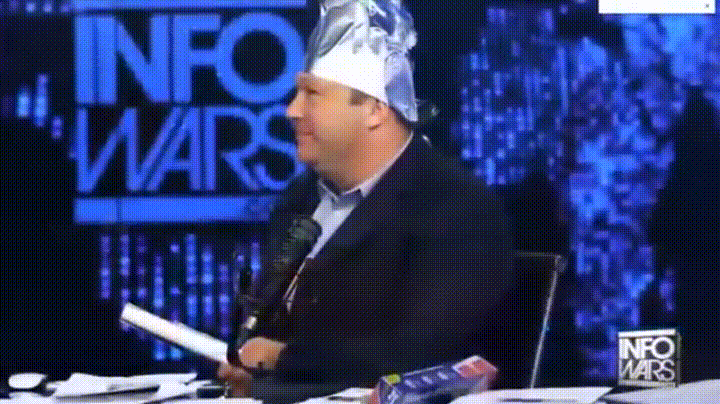 Ah!!! Of course I should have known that it was Infowars behind this! However, the Coronavirus isn't the only thing that's crossed international waters in the last few months. You know what else has? Rampant, unwavering stupidity! You know one of the bigger threats to humanity right now that isn't the coronavirus? It's rampant online disinformation and extremist stupidity! Verizon and AT&T had better be having some maximum security around their towers in the next few months because it's gonna get weird.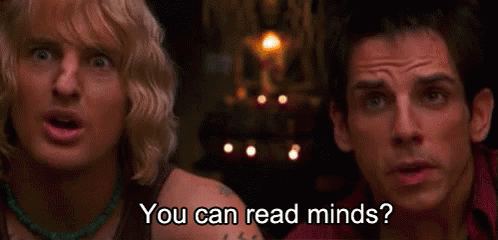 And by the way let's examine for a minute that a major pandemic happens about once every 40 – 50 years in our society that changes the way we do things. Coronavirus is just the latest in a long string of 20th and 21st century pandemics including polio, the Spanish Flu, and HIV. And when a pandemic like this hits, you can bet that conspiracy theories are sure to follow! But if we unmask the situation, who's responsible for this? Is it China? No, it could be Russia! And they would have got away with it too if not for those meddling kids!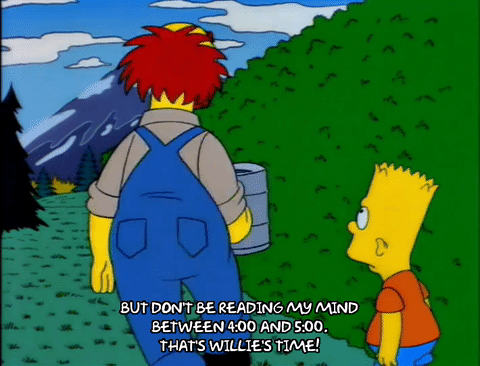 [div style="padding: 20px; background-color: #ffffff; border-radius: 10px; box-shadow: 0px 2px 4px 1px #aaa;"][div style="font-family: arial, helvetica; font-weight: bold; border-bottom: 1px dotted #999; padding-bottom: 8px;"]
[font size="8"]I Need A Drink: Varisty Blues Update

[br] [/font] [br]

Hey everyone it's our last Top 10 of Season 8 and I could really use a drink!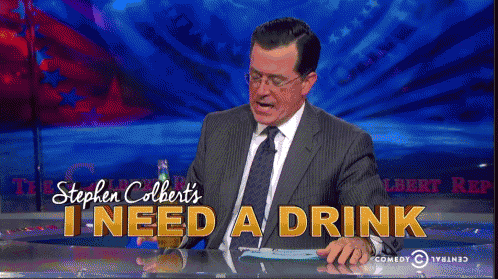 ?

So of course you know by now that the idea behind this segment is that we get drunk and while we get drunk we talk about anything in the news as long as it doesn't relate to politics. And also as of lately, the coronavirus. But since the coronavirus has taken away my set, my bartender, my audience, and my wait staff, we're forced to sit here and drink alone, which makes this segment way less funny. So tell me virtual bartender, what goes well with a story about college admissions scandals? Oh come on, a 40 ouncer of Mickeys? Ah whatever, I'll just take my usual Jack Daniels mixed with Jack Daniels. But we got to talk about this College Admissions thing, otherwise known as Operation Varsity Blues. I don't want your life!!!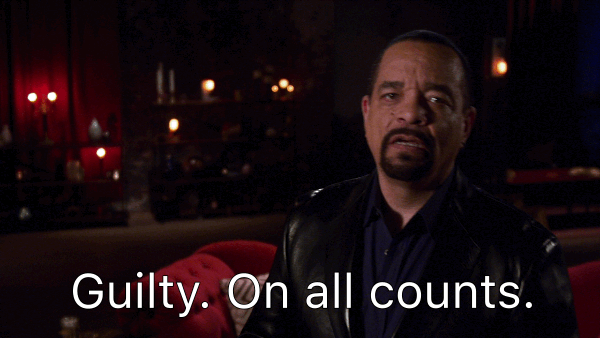 Yeah probably! So here's the thing – only in America could you be uber rich and expect to get only a slap on the wrist when you commit something so heinous. Of course, October 2019 was a much simpler time before the coronavirus came along and destroyed our entire society as we know it. But some good news is that the people behind the insane scandal known as Operation Varsity Blues will get what is coming to them!






We're gonna need a bigger wine glass! Of course I can't wait to get out of this socially distant void and start drinking in public again. However, if you're keeping score at home, you know 2020 threw us all into a loop with the coronavirus outbreak, and you might be wondering how can a rich woman like Lori Laughlin serve jail time? Well at least the judges have more common sense than the people behind this scandal do!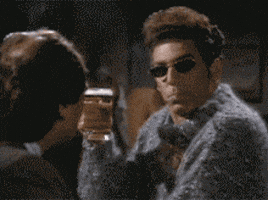 So let that be a lesson to all you would-be scammers out there! Coronavirus does not exempt you from having to serve real jail! And come on, actresses and heiresses to the Hot Pocket fortune don't get special treatment! Hey you know what would be really good with this drinking right now? Some Hot Pockets!







[div style="padding: 20px; background-color: #ffffff; border-radius: 10px; box-shadow: 0px 2px 4px 1px #aaa;"][div style="font-family: arial, helvetica; font-weight: bold; border-bottom: 1px dotted #999; padding-bottom: 8px;"]
[font size="8"]Stupidest State Round 4: The Finals

[br] [/font] [br]




Welcome back to the Stupidest State Championship! Yes, we managed to wade through the 2020 Stupidest State Season through the worst pandemic in an entire century! Next year we hope to bring you Stupidest State in our typical grand fashion. But it's not about us. It's about the States. Now let's focus on the states that made it here. Last week, Michigan stopped underdog Idaho's epic run to secure their first Flyover League title in franchise history. Over in the Layover League, Florida shocked the pundits and routed last year's champion Alabama to advance to their second NFFSA title fight! We're at the brand new Banc Of California Stadium for the action!

[font size="4"]Stupidest State: The Finals: Michigan Vs Florida[/font]

[font size="4"]Michigan:[/font]

So last week Michigan managed to stop Idaho's epic run in their tracks. The only thing standing in their way is Florida. While the rest of the world stares in sheer horror at the lockdown protests going on in Michigan, what is it looking like as the state is slowly reopening? Here's the thing. Michigan says that if people behave, the state will reopen. But the other thing is that people aren't behaving, in any way, shape or form. What's it going to look like when the state reopens? Well it is going to look much differently than it is right now.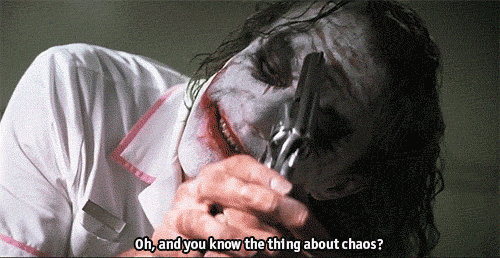 Of course that's a perfect world but we are the human race, and we don't like being told what to do even if a highly contagious virus is spreading across the entire planet and ravaging everything that it comes across! Let's pull back the curtains and find out what life is really like in some of these parts that aren't exactly playing to the rules.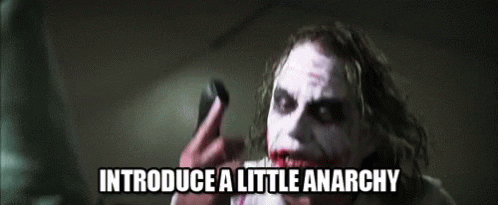 Yeah so people are naturally saying "fuck it" to the COVID stay at home orders and doing their own thing, but it's obviously having an effect on the governor. Wanna make it another month guys? Keep showing up at the Capitol armed with machine guns and making threats outloud. That kind of thing is going to get you nowhere!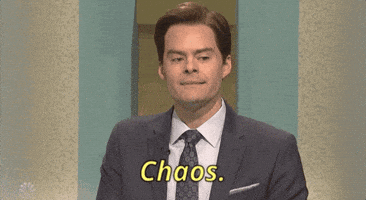 [font size="4"]Florida:[/font]

Last year, Florida got trounced by Alabama in the second round early. This year they're back and seeking revenge! How is Florida dealing with all the madness? Well of course they're dealing with it in the most Florida way possible. Here's the thing – as I said humans, especially Americans, don't like being told what to do. And we're certainly not going to let something like COVID get in the way of us having fun, even in America's most penis shaped state.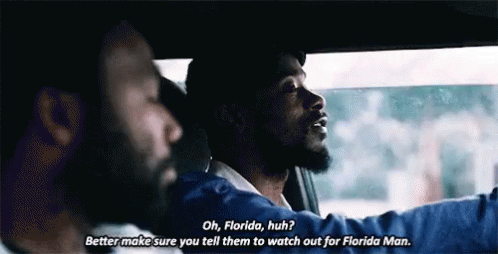 Yeah and Florida Man has been showing his true colors lately! I could go on and on about his achievements – both good and bad. Restrictions and social distancing be damned, people need to get their beach fix on! Sure everyone wants to get outside and see people and this virus has put a temporary stop to that. So who cares? Beach, yo!!!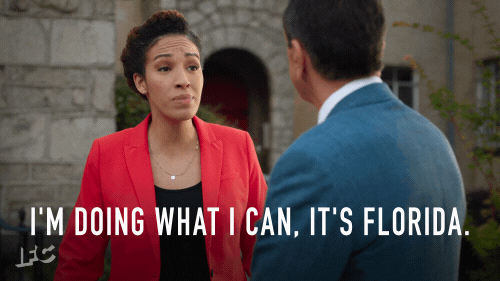 Overcrowded beaches and a shooting! Of course if you can't go to Disneyworld then the beach is obviously your next option in Northern Florida. But in case you're wondering if Florida can't get any dumber than they already are, here's how stunningly stupid Florida is. Northern Florida invaded Southern Florida as part of a ridiculously stupid plan. I mean… just…. Ah!!!!!! Guess we're going right back to where we started!






[font size="4"]And The Winner Is:[/font]

WE HAVE A WINNER!!!! Florida is our 2020 Stupidest State! With a final score of 18, Florida sinks Michigan to advance to their second title! Final score – 108 – 90! Michigan, you put up a great run but you are no match for the almighty Florida! Cut that net guys, you earned it!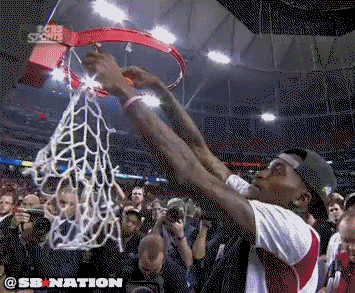 [font size="4"]Trophy Presentation & Statement From The Commissioner:[/font]

Congratulations to Florida! They are the winners of this year's 2020 NFFSA Stupidest State finals! I know this year the virus turned our world completely upside down and we almost weren't able to hold this contest this year. But we did it, and we will be back next year in hopefully the grand fashion that you've come to expect from the NFFSA! Florida you have earned this one and you are a shining example of conservative idiocy! Now let's sing that song we all know and love!



[font size="4"]Locker Room Celebration:[/font]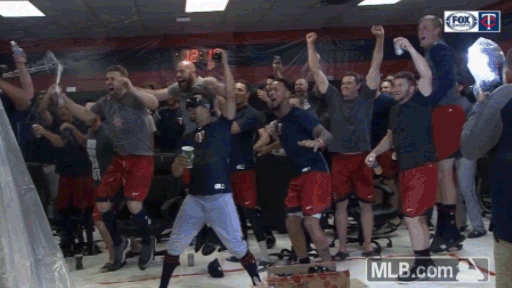 [font size="4"]And now this: :[/font]
[font size="4"]King Gizzard & The Lizard Wizard:[/font]

Folks, since we can't have a live band to close out this season, we instead are going to have the next best thing! And now performing an excerpt from their brand new live album "Chunky Shranel", give it up for King Gizzard & The Lizard Wizard!





Season 8 is done everybody! We made it through the first part of the Coronavirus pandemic and I want to thank my staff, my crew, the fans for everything! We wouldn't have made it 8 seasons and nearly 5 years without you! Season 9 starts June 17th with hopefully a limited run at our new home in Burbank and we will be documenting Joe Biden's road to victory! See you in two weeks!


Credits

Host: Initech
Top 10 Conservative Idiots Recorded In Front Of Live Audience At: Houston Improv, Houston, TX
Special Thanks To: Improv Group
Images: All images copyright belongs to respective copyright holders.
Videos: All videos copyright belongs to respective copyright holders
Articles: All article content copyright belongs to respective copyright holders
Writing: Top 10 Writing Department
Graphics: Top 10 Graphics Department
Research: Top 10 Research Department
Lighting & Stage Props: Top 10 Lighting Department
Legal: Top 10 Legal Department
Advertising: Top 10 Advertising Department
HR: Top 10 Human Resources Department
Initech's Wardrobe Provided By: JAB Inc.
Wheel Of Corruption By: Studio 1 Stage Props, Burbank, CA
Greta Van Fleet Appear Courtesy Of: Republic Records
Management: Initech Productions, CCC Management
Follow The Top 10 On Twitter at: @10Idiots
New! Follow The Holy Church Of The Top 10 On Twitter: @churchoftop10
Questions? Comments? Complaints? Hate mail? E-mail The Top 10 at: [email protected]



Initech Productions: Yes, We Got The Memo


2 replies, 1212 views
Replies to this discussion thread
| | | | |
| --- | --- | --- | --- |
| 2 replies | Author | Time | Post |
| Top 10 Conservative Idiots #8-19: Nobody Cared Who I Was Until I Put On The Mask Edition (Original post) | Top 10 Idiots | May 2020 | OP |
| | Alliepoo | May 2020 | #1 |
| | malaise | May 2020 | #2 |
---
Response to Top 10 Idiots (Original post)
Wed May 27, 2020, 05:48 PM
Alliepoo (1,829 posts)
1. Whew!! A lot to read! I'm bookmarking
So I can come back and read the rest!!
---
Response to Top 10 Idiots (Original post)
Wed May 27, 2020, 06:13 PM
malaise (235,321 posts)
2. Back on the nose of 5.00pm - as usual
K & R
Bookmarked