Thu May 21, 2020, 01:20 PM
catbyte (18,443 posts)
Kushnerville finds itself in unfamiliar territory as CV restrictions halt apparatus of intimidation
May 21, 2020
By Pro Publica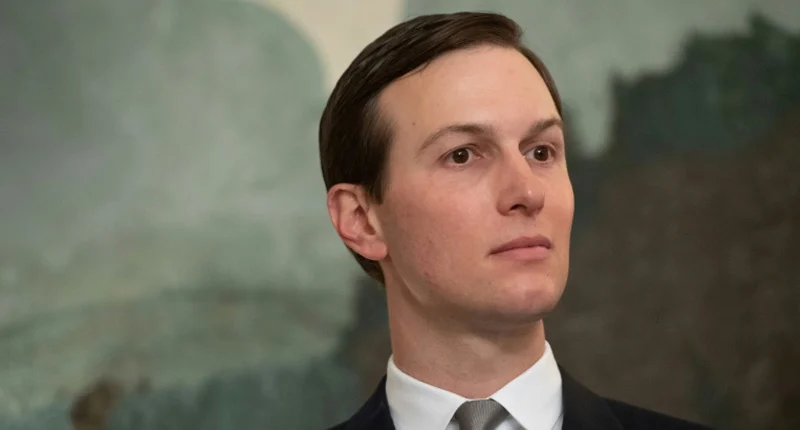 [Gack. What an empty, soulless little dweeb. A perfect Nazi-in-training--my comment, catbyte]
It was the day after April rent was officially due — April 6 — and Kevin Maddox was officially late. The week before, he had lost both of his jobs within a few days of each other. Both were at food-service warehouses. "My job is to get the food to the restaurants, and if no one's going to the restaurants, then I'm out of a job," Maddox said. So he filed for unemployment and now stood outside his small rental row house just beyond the Baltimore city line watching his young daughter as she rode around in her plastic car.
snip
Here, there is nary a telecommuting professional to be found. Here, there is no escaping the upheaval. The need in the complexes is so great that one of them, Cove Village, has become a main distribution spot for free food from the Baltimore County school department: Every Monday through Thursday, a truck arrives at Cove Village and parks on Driftwood Court from 11 a.m. to 1 p.m. Families line up for a breakfast, lunch and snack, with an extra set given out on Thursday to tide kids over on Friday.
There is another reason to track the upheaval in these complexes. It happens that they are owned by the company led until not long ago by the person now tasked with overseeing the federal government's response to the crisis: Jared Kushner, son-in-law of President Donald Trump. The Kushner Companies, in which Jared still holds a large financial stake, has come under scrutiny in recent years for its litigious pursuit of tenants who allegedly owed back rent or broke leases, and for the poor conditions of many of the units. It was even the subject of a Netflix television documentary that aired just as the lockdowns first went into effect.
But the pandemic has now thrust Kushnerville, which consists of nine complexes in inner-suburban Baltimore County, some with as many as 1,000 units each, into unfamiliar territory. For years, tenants have learned to dread the aggressive tactics of their landlord: late-payment notices and court summons slapped on their doors, late fees and "court costs" and attorney fees added to bills, and, in some cases, even threats of jail time. Disclosure of those tactics led to a class-action lawsuit and a lawsuit by the state attorney general. The Kushner entities have denied wrongdoing. (A judge this year denied the plaintiffs' bid to form a class, which is on appeal; the attorney general's suit is ongoing.)
snip
https://www.rawstory.com/2020/05/kushnerville-finds-itself-in-unfamiliar-territory-as-coronavirus-restrictions-halt-its-apparatus-of-intimidation/
0 replies, 560 views