Mon May 11, 2020, 12:10 AM
Name removed (0 posts)
6 replies, 1604 views
Cannot reply in locked threads
Replies to this discussion thread
| | | | |
| --- | --- | --- | --- |
| 6 replies | Author | Time | Post |
| Message auto-removed (Original post) | Name removed | May 2020 | OP |
| | GriffenRamsey | May 2020 | #1 |
| | Name removed | May 2020 | #2 |
| | alwaysinasnit | May 2020 | #3 |
| | Lock him up. | May 2020 | #4 |
| | oasis | May 2020 | #6 |
| | Celerity | May 2020 | #5 |
---
Response to Name removed (Original post)
Mon May 11, 2020, 12:15 AM
GriffenRamsey (181 posts)
1. Try this:
Add to this resource list.
Looking for good resources, statistics, news feeds, and livestreams
I'm looking for good resources this election season. I found this list from a month ago. Can anyone add anything?
Corona Virus Tracker -
https://gisanddata.maps.arcgis.com/apps/opsdashboard/index.html#/bda7594740fd40299423467b48e9ecf6
Joe Biden's Here's The Deal podcast -
https://joebiden.com/heres-the-deal/
Take Action for Joe -
https://joebiden.com/take-action/
Electoral-vite.com -
https://electoral-vote.com/
This site offers analysis,news, and statistics.
FiveThirtyEight -
https://fivethirtyeight.com/
This is Nate Silver's data heavy statistics and analysis site.
Media Matters -
https://www.mediamatters.org/
This site turns its eye on the media and is a great source for calling out the often uncritical and occasionally outright lying news coverage.
Crooks and Liars -
https://crooksandliars.com/
This is a snarkier, more video-heavy site analyzing coverage similar to Media Matters above.
Open Secrets -
https://www.opensecrets.org/
A source for statistics and details on political donations. I find it is a great way to sniff out Republican donors and "fake" liberals who will crop up to claim support for Trump.
Wonkette -
https://www.wonkette.com/
A joyfully snark-laden source for left-leaning political news.
Alternet.org -
https://www.alternet.org/
A good source for progressive political opinion and news.
Crooked Media -
https://crooked.com/
A source for liberal news and analysis from former Obama staffers. Their podcasts, especially Pod Save America and Pod Save the World are excellent.
Al Franken Podcast -
https://podcasts.apple.com/us/podcast/the-al-franken-podcast/id1462195742
It's just a joy to hear his voice again.
MSNBC Livestream -
https://livenewschat.eu/politics/
Live Streams for MSNBC, FOXNEWS, CNN, and CNBC. -
https://www.livenewsnow.com/american/msnbc.html
Democracy Now -
https://www.democracynow.org/
A wonderful source for news the media ignores and far-left political opinion.
Media Bias/Fact Check
We are the most comprehensive media bias resource on the internet. There are currently 3100+ media sources listed in our database and growing every day. Don't be fooled by Fake News sources. Use the search feature above (Header) to check the bias of any source. Use name or url.
https://mediabiasfactcheck.com/
Debunkatron
For the fun of debunking,
duty of skepticism,
and love of science.
http://debunkatron.com/
Metabunk
Metabunk.org is dedicated to the art and pastime of honest, polite, scientific investigating and debunking. It is primarily a discussion forum, however the focus is on providing concise useful resources, and attempting to avoid repetitive debate and arguments.
https://www.metabunk.org/home/
Right Wing Watch
Right Wing Watch is a project of People For the American Way (PFAW) dedicated to monitoring and exposing the activities and rhetoric of right-wing activists and organizations in order to expose their extreme agenda. Our researchers monitor dozens of broadcasts, emails and websites, and use their expertise on right-wing movements to analyze and distill that information for media, allies and the general public. By shedding light on the activities of the right-wing movement, we help expose the risks its extreme and intolerant agenda presents to our country. We do not endorse the views of groups that we report on.
https://www.rightwingwatch.org/
The Empire Files - Abbey Martin
From inside history's biggest empire:
Files logged by Abby Martin recording a world shaped by war & inequality.
http://theempirefiles.tv/
Cannot reply in locked threads
---
---
Response to GriffenRamsey (Reply #1)
Mon May 11, 2020, 01:21 AM
alwaysinasnit (4,319 posts)
3. Thanks for the list!
Cannot reply in locked threads
---
Response to GriffenRamsey (Reply #1)
Mon May 11, 2020, 02:03 AM
Lock him up. (4,141 posts)
4. K&R + Bookmark
Great post & list
electoral-vote.com =
tsunami
Cannot reply in locked threads
---
Response to GriffenRamsey (Reply #1)
Mon May 11, 2020, 08:18 AM
oasis (48,620 posts)
6. Fantastic list. Thanks
Cannot reply in locked threads
---
Response to Name removed (Original post)
Mon May 11, 2020, 02:28 AM
Celerity (28,942 posts)
5. Where Have All The Boot Boys Gone
SLAUGHTER & THE DOGS
Label:
Decca ‎– SKL 5292
Format:
Vinyl, LP, Album
Country:
UK
Released:
1978
Genre:
Rock
Style:
Punk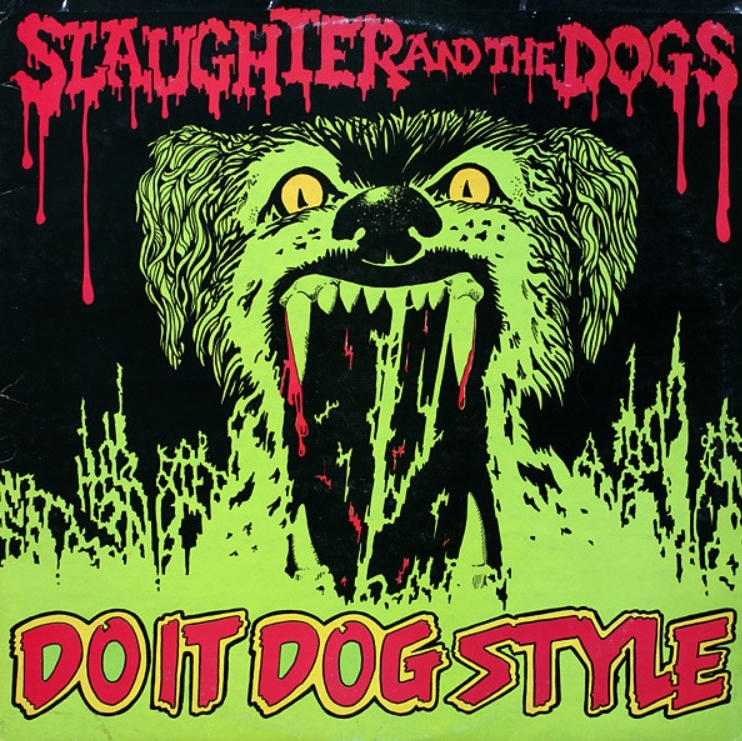 Cannot reply in locked threads