Mon May 4, 2020, 12:31 AM
Top 10 Idiots (279 posts)
Preview For This Week's Top 10 Conservative Idiots
Think you're going stir crazy from the coronavirus lockdown? Conspiracy theorist Alex Jones can probably top whatever disturbing thoughts you might be having.
He said on his far-right radio talk show Friday that he's willing to go full cannibal.
If COVID-19 shutdowns continue, he said, he has "extrapolated this out" and may have to resort to drastic and disgusting methods of survival.
"I'll admit it. I will eat my neighbors," Jones said, predicting a dystopian future plagued by food shortages.
"I won't have to for a few years 'cause I got food and stuff ― but I'm literally looking at my neighbors now and going, 'I'm ready to hang 'em up and gut 'em and skin 'em. My daughters aren't starving to death. I will eat my neighbors. ... I will."
https://www.huffpost.com/entry/alex-jones-cannibalism-covid-19_n_5eac56e7c5b624b39692b1f2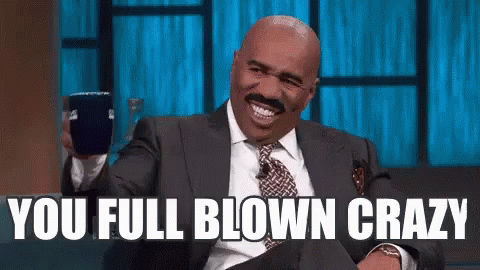 And there you have it folks, Alex Jones officially admits that he would eat some ass. Perhaps maybe with some fava beans and a nice chilled Chianti. Well I mean come on, if you're going to to cannibal, you might as well go full Hannibal Lecter!
**Canned audience laughter and applause**
This week the Top 10 is yet another home show and jam packed! The MAGA protests get more insane, we find out what could go wrong if we reopen too soon, we play a game of what is Elon Musk smoking, aliens might possibly exist, we probe the Land O Lakes label controversy, and we ask how the Green Party is still a thing. In our weekly investigative piece, Top 10 Investigates, after there are many debates on the origins of coronavirus, there's only one true theory and we will explore that in detail! And in our weekly visit to the Holy Church Of The Top 10 in "Holy Shit", our resident pastor is going to take a break from making fun of the Christian right and embrace his Jewish side, because what is going on with them in NYC? It is quite the stuff of insanity. Plus we also have a new I Need A Drink - could movie theaters be a thing of the past or are we just really, really bored? We will find out the answer! And it's also time for Stupidest State Round 2 Week 3! This week it's a tale of secession, guns and greed as the Batshit Conference finals pit heavily favored #1 Virginia against red hot #3 Idaho!
Top 10 Conservative Idiots: Wed at 2:00 PM /shameless self promotion
1 replies, 334 views
Replies to this discussion thread
| | | | |
| --- | --- | --- | --- |
| 1 replies | Author | Time | Post |
| Preview For This Week's Top 10 Conservative Idiots (Original post) | Top 10 Idiots | May 4 | OP |
| | bubbazero | May 4 | #1 |
---
Response to Top 10 Idiots (Original post)
Mon May 4, 2020, 02:58 AM
bubbazero (281 posts)
1. Don't forget to set your DVR unit to FULL VOLUME
DVR = Dynamic VOCAL Response