Sat Apr 25, 2020, 02:32 AM
Rhiannon12866 (116,446 posts)
Coronavirus has created conditions for unique environmental science 'global experiment'
Stay-at-home orders enacted to slow human movement, and consequently the spread of COVID-19, have had obvious benefits for the environment, but they are also impacting environmental science. Researchers are racing to collect atmospheric and other data, which they can use to assess their climate models and determine the extent of the impact of the coronavirus on the environment and human health as it relates to pollution and air quality.
"There's a global experiment going on in our atmosphere," said Joellen Russell, professor in the University of Arizona Department of Geosciences.
But before researchers can determine with confidence how and why greenhouse gas emissions are changing due to the social and economic impacts of COVID-19, they probably need several months of monitoring, said Riley Duren, research scientist in the Office for Research, Innovation and Impact. That's because multiple measurement types and sophisticated computer models are required to disentangle the effects of a highly variable atmosphere and the complex interactions between human and natural processes that govern emission and removal of atmospheric gases.
"In the United States, most atmospheric measurements come from the National Oceanic and Atmospheric Administration," said Russell, who also is chair of the Climate Working Group for NOAA's Science Advisory Board. The board recently requested that NOAA aggregate greenhouse gas measurements with other entities and also collaborate with health agencies to assess whether there are consequences on human health.
Duren is co-founder of the interagency Megacities Carbon Project in Los Angeles—part of a global network of urban pilot projects that tracks greenhouse gas emissions across geographic scales and economic sectors to support efforts to mitigate climate change.
All greenhouse gas emissions—which are a combination of human and natural activity—are quickly mixed in the atmosphere after they're released, Duren said. Carbon dioxide and methane, two of the most potent gases that contribute to global warming, are not very reactive and linger in the atmosphere, making it challenging to disentangle the new gases from what has been there for decades.
"Imagine a street where multiple homes have sprinkler system leaks and you're measuring water in a downstream storm channel, trying to determine who has the biggest leak. It's going to be hard unless you have a way to trace the source," Duren said. "The scientific opportunity here is that there are currently some large and well-known changes in human activity. That offers a known input to better disentangle what's contributing to gases in the atmosphere."
Read more:
https://phys.org/news/2020-04-coronavirus-conditions-unique-environmental-science.html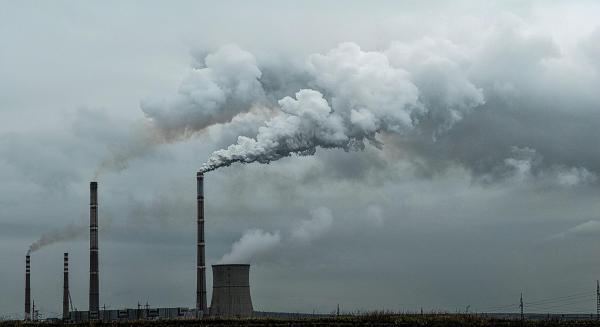 Credit: CC0 Public Domain
1 replies, 384 views
Replies to this discussion thread
| | | | |
| --- | --- | --- | --- |
| 1 replies | Author | Time | Post |
| Coronavirus has created conditions for unique environmental science 'global experiment' (Original post) | Rhiannon12866 | Apr 2020 | OP |
| | SheltieLover | Apr 2020 | #1 |
---
Response to Rhiannon12866 (Original post)
Sat Apr 25, 2020, 02:36 AM
SheltieLover (5,062 posts)
1. Thank you so much!
It is imperative that our species pay attention & stop destroying the planet.
Oil profits be damned! Those who can should continue to work from home, and stop running around like Earth is a playground. It is not.
Thank you again!