Wed Apr 8, 2020, 05:06 PM
Top 10 Idiots (279 posts)
Top 10 Conservative Idiots #8-13: He Went To Jared Edition


In case you haven't heard, we are in the middle of the worst public health crisis that hasn't been seen in a century. And the last thing you want to do is put people's lives in danger. That's what the people of Wisconsin have been suing over. See, they had an election this week where a vital state supreme court seat was at stake. Now, Trump has been actively pimping out for the incumbent saying that he will protect your 2nd amendment rights. Now in the age of pandemic, guns really should be like last on the list of things to protect right? Well, we live in backwards fuck town, and we have this to deal with. So why is this election so important?






Yeah BOOOOOOOOOOOOOOOOOOOO!!!!! So this is one of the worst choices that you could possibly make, like which half of the shit sandwich tastes the best. I would personally pick the left half because it has mustard on it. Because a shit sandwich with mustard on it, is still a shit sandwich. And you know how bad this is going to get? Well I will happily put on a hazmat suit to vote for Joe Biden. Especially after this.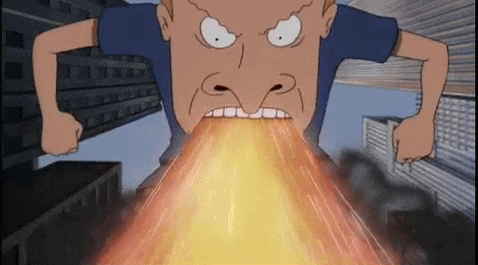 Yes, this is literally playing with fire here. And you know how much fire this is? Well picture a burning building. Now picture fucking Godzilla attacking that burning building while pouring kerosene on it and sulfur reigns down on it. That's about the extent of the severity of this. And assuming this coronavirus drags on all year guess what? they're setting things up so they can steal the election in November from Biden! That's where this is headed. The dominoes are in place.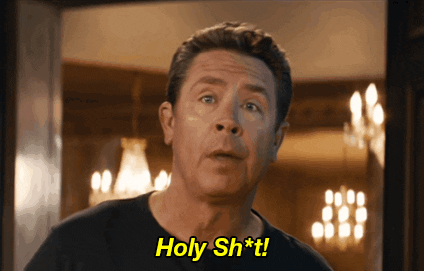 Yes, holy shit indeed! If the fact that they didn't even spend a full minute debating this reckless disregard for life should fucking terrify you, then nothing will! Just how evil is this decision? Well it's pretty damn evil and everyone from Ruth Bader Ginsburg to Bernie Sanders to Biden himself has been decrying this decision because it will put people's lives at stake. The coronavirus is nothing to fuck around with, and SCOTUS put party over country with this one. Well guess what? COVID-19 doesn't care which side you vote for. We're all sitting ducks, and this made it worse.







[div style="padding: 20px; background-color: #ffffff; border-radius: 10px; box-shadow: 0px 2px 4px 1px #aaa;"][div style="font-family: arial, helvetica; font-weight: bold; border-bottom: 1px dotted #999; padding-bottom: 8px;"]
[font size="8"]Donald Trump

[br] [/font] [br]

OK you know how you get that feeling when someone says one thing and then turns around and does that thing that they accuse the other person of? Well, Trump and the republicans do that often, and very frequently. Well, after spending the better part of last year accusing Hunter Biden of nepotism, Trump goes around and appoints Jared Kusher to head the pandemic response team. Yes, that's right – he went to Jared. Damn it, I've been saving that one for 3 years and I can't tell it in front of a live audience. This bites. Fuck this virus. But yeah this is the exact kind of person who you don't put in charge of a pandemic – a millionaire slum lord. And I say that because Jared Kusher ran his apartment complexes into the ground. So yeah you don't want him in charge of something like this.






What unique status? The only reason he has a unique status is that he happens to be married to your girlfriend, er, daughter Ivanka. Yeah that got weird didn't it? I would expect groaning and moaning from a live audience over that joke. But no, you're sticking with me. Yeah I keep dwelling on the fact that I have no audience but I am dealing with it. Back on topic, oh yeah letting Jared do this is an extremely bad idea. And conspiracy theorists know that having the word "shadow" when describing their unit means that it is fucking shady to begin with. So why are they OK with this?






Yeah except when most people go to Jared, they get excited because it means they're getting married, or they're getting a ridiculous piece of jewelry they can't possibly afford! This Jared, on the other hand is a literal fuck up. In fact he fucks things up so much that he should get a cover story on "Fuck Up Of The Year" magazine! If such a magazine existed. But we don't have to tell you that this is a really terrible idea.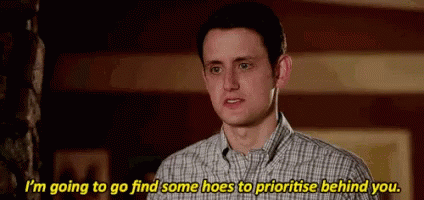 And honestly that's kind of what Trump did. He put a fucking real estate executive in charge of the worst health crisis not seen in an entire century. Maybe he should put, I don't know, people who know shit about public health in charge! Is it any fucking wonder why people don't trust the government? Yeah let's put a guy in charge of housing in a health crisis. That's an epic fail no matter how you look at it. And yes, this will end badly. Just look at how it went this week!







[div style="padding: 20px; background-color: #ffffff; border-radius: 10px; box-shadow: 0px 2px 4px 1px #aaa;"][div style="font-family: arial, helvetica; font-weight: bold; border-bottom: 1px dotted #999; padding-bottom: 8px;"]
[font size="8"]The Fate Of Captain Crozier

[br] [/font] [br]

WHO FIRED THE WHISTLEBLOWERS??? OK why am I shouting? I am doing this out of my house, there's no audience right now. But yeah if you've been following the absolutely shocking and horrifying developments out of the US Navy, and you're not looking with absolute horror, then you sir or madam, have no soul. Because when you see what happened with Captain Brett Crozier, the longtime captain of the USS Theodore Roosevelt, it is truly stunning what happened. He sounded the alarm about COVID being on his ship, and guess what? He got fired! Because that's how Trump rolls. Yeah so last week reports of the horrid disease aboard USS Roosevelt started spreading. And here's what Trump did.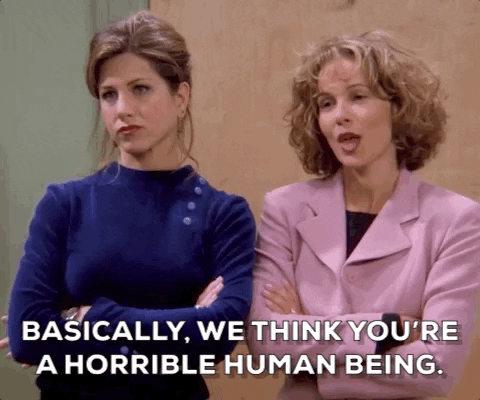 Well yes, ladies I would absolutely agree with you! And it gets worse. Oh it gets so much worse my friends who are braving with me on this home edition. I'm not even going to acknowledge that he has COVID, because you probably already knew that. And you probably also knew that Trump most likely didn't read Capt. Crozier's letter, and if you think he did, well, I've got a bottle of silver solution to sell you for $59.99.





Oh come on, we kid! We kid! Really, sir, that's the joke you choose to go out on? We love our Navy brothers and sisters here! But this is one of those things that fall under the "everything Trump touches dies" category. Yes, he probably didn't read the letter. Yes, he probably fired the captain, and the captain's replacement. Because he's Trump. He's now turned things into a literal revolving door.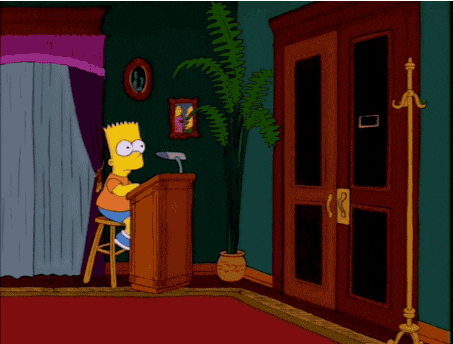 Yeah it's just like that. So Trump fired Capt. Crozier, then he fired the Navy secretary, and he will most likely fire the acting Navy secretary. Because like I said, everything he touches dies. He's the literal opposite of King Midas. But in case you're wondering, if you think our hospitals are bad now, well, Navy hospitals really aren't much better. In fact this might be a good topic for a future Top 10 Investigates.







[div style="padding: 20px; background-color: #ffffff; border-radius: 10px; box-shadow: 0px 2px 4px 1px #aaa;"][div style="font-family: arial, helvetica; font-weight: bold; border-bottom: 1px dotted #999; padding-bottom: 8px;"]
[font size="8"]Who's Profiting From The Pandemic???

[br] [/font] [br]

By now everyone knows that the first case of the highly contagious and very deadly coronavirus was confirmed by the WHO on 12/31/19. And we know that in that length of time, Trump went golfing 6 times, held 3 fundraisers and also held 5 MAGA rallies. During that whole time he downplayed the true dangers of this deadly disease. And while we were being distracted, the Senate knew that it was coming, and what they did next will make your blood fucking boil. Guess what they did? They profited off the pandemic. Yes, they sold stocks that they knew were going to tank because of this thing, before the stock market went into a free fall. Hold your boos.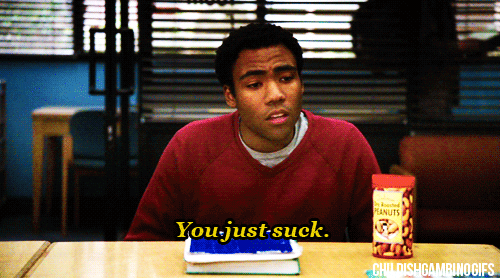 Yeah BOOOOOOOOOOOOOOOOOOOOOOOO!!! Normally this would be a number one entry in the Top 10 any other week but in this world that's been upended by the virus, this gets bumped to number 4! I mean there's no way that anyone involved in this should get a "get out of jail free" card. While we're scrambling to find supplies, these monsters profited. And they should not be allowed to get away with it!






You got that right sir! This is unquestionably what one might call a "dick move". And it's such a dick move that they knew this was coming and rather than sound they alarm, they opened up their wallets because, why not? This is America!! This is huge, and this is certainly one of the most evil, egregious acts that has ever happened. Crap, they put Martha Stewart away for less than this! Just how bad is this whole thing? Well it gets worse!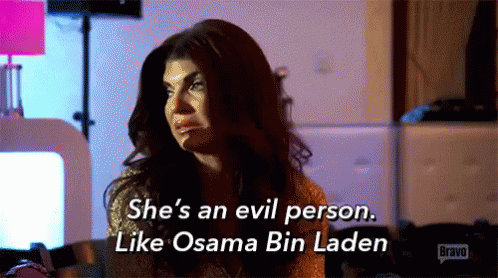 I wouldn't go that far, but considering over twice as many people have died from this wretched virus as have died in 9/11, it's not that far of a stretch. So we know that four senators have made untold money on this deadly pandemic. Not only did they dump retail stocks, it gets worse! They also dumped travel stocks because they knew a travel ban is coming. These are people who are going to have to answer for their crimes.







[div style="padding: 20px; background-color: #ffffff; border-radius: 10px; box-shadow: 0px 2px 4px 1px #aaa;"][div style="font-family: arial, helvetica; font-weight: bold; border-bottom: 1px dotted #999; padding-bottom: 8px;"]
[font size="8"]Top 10 Investigates: Zantac Recall

[br] [/font] [br]

It's time to investigate beyond the headlines! This is Top 10 Investigates!



Drugs. We need them now more than ever in the day and age of a killer virus roaming the landscape. In this time though, a recall of a major drug used to fight heartburn isn't exactly the headlines that we need to hear right now. But your heartburn medication along with a whole bunch of other ones might be contaminated. How did this happen and who allowed it to happen? Well in the case where the cure might be worse than the disease, you can always count on the American FDA to produce a recall of the drug when we most need it. And for how long has this been going on? Well, you might very well be at risk if you require this medication.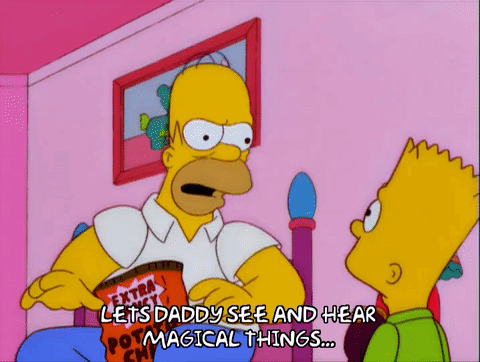 No this drug doesn't do that unfortunately. It treats heartburn and that's about it. And that's part of what fears about a coronavirus cure could bring – the risk of contamination. So why is the NDMA so important in these drugs? Well in the day and age of a deadly disease, you don't want to risk getting further contaminated with anything because that could end really badly for you. But it is good that they caught it before it got really bad.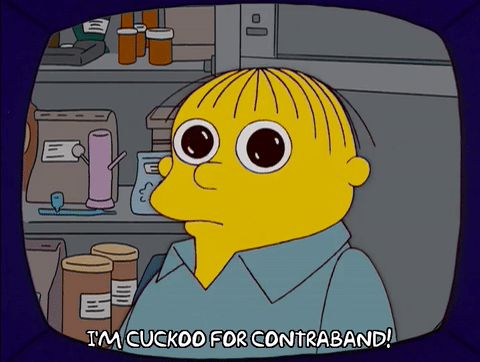 That might be one of the side effects of that drug, actually! So as far as drugs go, this highlights the need to test them regularly for impurities and imperfections. But we also need a world where you can take a drug without worrying about the horrifying side effects. Much like the pharmaceutical ads where they spend most of the time talking about said side effects. But really this highlights a potentially broken part of our healthcare system that needs to be fixed.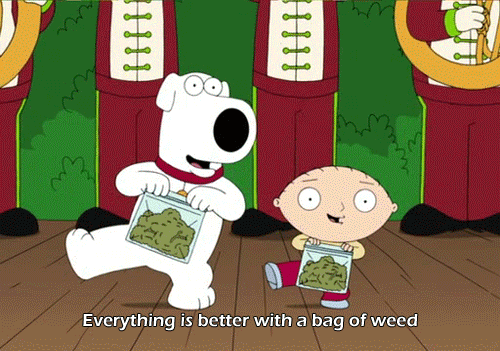 Well it's not weed but if you take Zantac and you need it, what are the alternatives? For one thing, remain calm. There's plenty of heartburn medication alternatives out there, and you don't need a commercial from Larry The Cable Guy to tell you which one to take. If you've been taking Zantac, then there's plenty of other ways you can get what you need when you need it.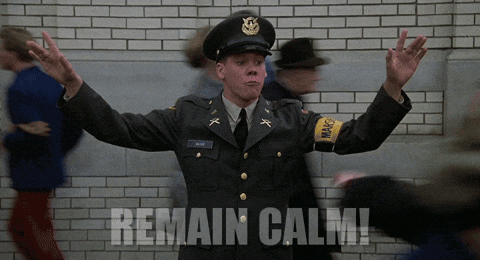 That's it this week for Top 10 Investigates. Good day.




[div style="padding: 20px; background-color: #ffffff; border-radius: 10px; box-shadow: 0px 2px 4px 1px #aaa;"][div style="font-family: arial, helvetica; font-weight: bold; border-bottom: 1px dotted #999; padding-bottom: 8px;"]
[font size="8"]Holy Shit

[br] [/font] [br]

Gather around my fair brothers and sisters! It's time to take a seat in the pew and pass the collection plate, for the Holy Church Of The Top 10 has convened and it's time to remind you that the holiest among us are the most full of:




My fair congregation! We are conducting yet another online meeting since we cannot convene in the holy temple! The Holy Church is currently closed so we're going virtual until it is safe to convene in the Holy Church again. That said, a lot of our brothers and sisters on the right still refuse to take this thing seriously. So much in fact that there's one guy in Pennsylvania who is planning to take the anti-quarantine to the next level. In fact he is going to do the opposite of a quarantine and hold a giant gathering with all the things that the modern Christian loves! But did anyone ever stop to tell him that this is a really bad idea?






Now I hope Mr. Shuttlesworth will be visited by the 3 spirits during the night to tell him why this is a bad idea, but then again I am reminded that is a work of fiction and not in any way grounded in reality! So instead I will do that. Because in the time of the great pandemic, we need to be reminded of why this is a terrible idea! And that is if a group of us gets this terrible virus, then it will set off a chain in which a lot of us will get sick and die as a result! And that's not something that the good LAWRD JAYSUS would want now, is it?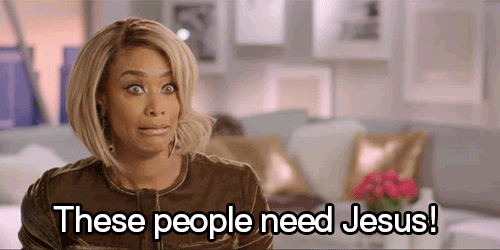 Yeah but not that badly, miss! In fact that's just one congregation, and I am not in the least surprised that it's Bethel! But they are not the only ones that are defying what the good LAWRD JAYSUS would want now, is it? So death or church? That is the decision that we must make in this trying time. But when JAYSUS would make a sacrifice for the greater good, it appears his fellow evangelicals… are not willing to do the same!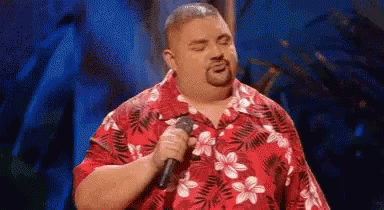 Yes but do we need JAYSUS that badly sir? Everything can wait right now, the only thing should be getting rid of this most wicked of viruses! But if you want to see the dire consequences of your actions, I know everyone is tense and not getting social interaction right now. Before you go attending Pastor Shuttlesworth's convention there's something that you should know before hand – if you go to church right now, you'll probably get it. I'm just saying it happens!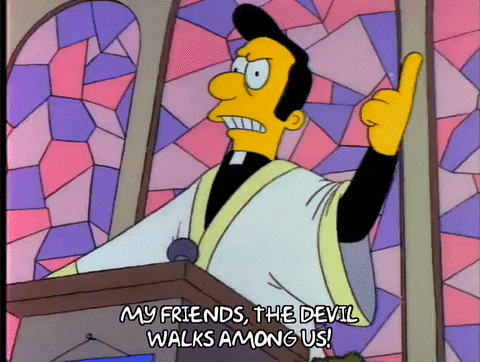 Yes, the devil walks among us, and until we rid ourselves of the devil virus, expect this to keep happening over and over! Mass has ended, may you go in peace! That's it this week for:




[div style="padding: 20px; background-color: #ffffff; border-radius: 10px; box-shadow: 0px 2px 4px 1px #aaa;"][div style="font-family: arial, helvetica; font-weight: bold; border-bottom: 1px dotted #999; padding-bottom: 8px;"]
[font size="8"]Explaining Jokes To Idiots: Suing Your Parody Account

[br] [/font] [br]




OK, MAGAs and Trump fans, let me teach you a little something about comedy. Because we're here to educate as well as entertain. And look, we're all stuck at home during this Great Quarantine. And nobody likes it. We're all bored as shit. Netflix can only get you so far. But here's the thing I want to tell you – if you can dish it out, you'd better damn well be prepared to take it. Because if you can't take it, then who's the real snowflake in that picture? Hint: It's you!!! Now there's a couple of incidents of this. The first is the Twitter parody account made famous by John Oliver – Devin Nunes' Cow (@devincow). And we will get to that in a minute. The other right now is the 90s alternative metal band Trapt, who recently went full MAGA on a group of trolls. And you don't go full MAGA or it will end badly for you.






Yeah you can dish it out but you sure can't take it! Now here's where this whole thing gets weird, and you knew it was going to. Because in the day and age of coronavirus, where there's uncertaintly, angst and anxiety in everyone, everywhere, you got to latch on to whatever entertainment you can get your hands on. But I do love that the people who take things to the next level.






Yup, see you in court! Now you would think that Mr. Brown would be alone in suing his parody account, but nope, he is definitely not the only one! Let's now switch subjects and talk about our old buddy Devin Nunes. Remember when he sued the Twitter handle called "Devin Nunes Cow " (@devincow)? Well, let's check in and see how that is going! Really, Devin's ego should be last on our list of things to worry about right now.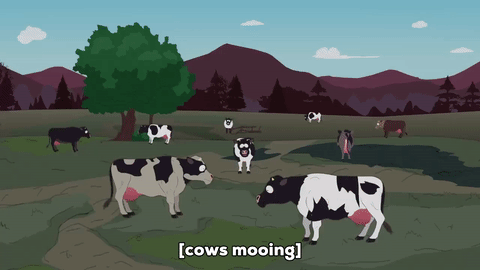 Yeah so if you're caught in a lawsuit like this, you can use this as your defense, and it is directly mocking you. Because hey, a cow doesn't have opposable thumbs and can't use Twitter. Devin Nunes doesn't have a soul and therefore can't be a real person. Can he? I don't know, I am just speculating. But here's the thing – if you sue your own parody account, the real joke is you. Because you clearly can't take one as much as you can dish it out. Just ask Devin Nunes or that Trapt guy.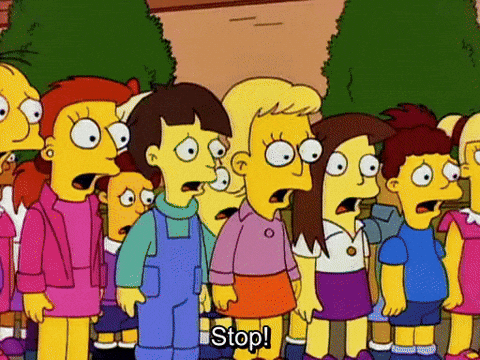 [div style="padding: 20px; background-color: #ffffff; border-radius: 10px; box-shadow: 0px 2px 4px 1px #aaa;"][div style="font-family: arial, helvetica; font-weight: bold; border-bottom: 1px dotted #999; padding-bottom: 8px;"]
[font size="8"]Conspiracy Corner

[br] [/font] [br]




Welcome back to Conspiracy Corner – the segment where you can nurture your tin foil hat and go full truther if your heart so desires! Well in the time of the Great Pandemic, naturally, there's going to be conspiracies. Last week we talked about the bizarre theory that celebrities are purposefully using a tainted batch of adrenochrome, a drug used to treat mental illness, as a way of purposefully getting COVID-19. And if that sentence makes absolutely no sense, you're not alone. This week, conservative conspiracy theorists have gone so far as to film their local hospitals. In yet another move that makes absolutely no sense.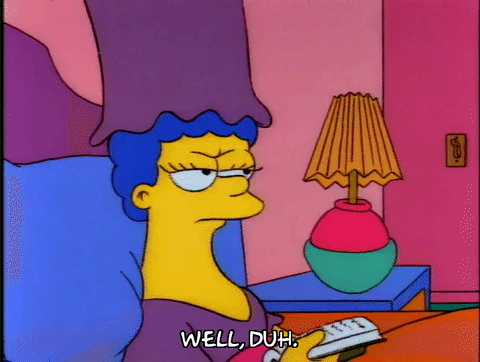 See here's the thing morons, there's a book I would suggest reading called "The Hot Zone" which was about a pandemic exactly like what we're experiencing. The real chaos is happening inside the hospital and they've restricted visitors and access. And when there's a highly contagious disease roaming the landscape, they are currently places you do not want to go! And you most definitely don't want to listen to people like this for advice!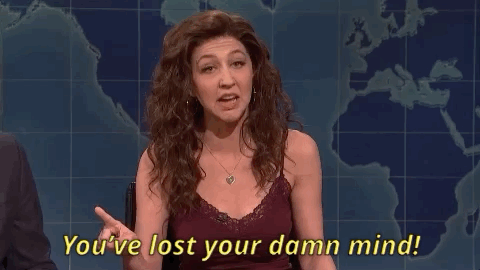 You got that right! But this is why you should never listen to truthers – they are actually full of some pure grade A bullshit! There's nothing to joke about the current situation that we are all in, and harassing doctors is counter productive. I know, my brother is one. And guess what? They don't have time for your bullshit! So don't do this people. Really, just stay the fuck out of it. So whether it's Coronavirus truthers or 9/11 truthers or flat earthers, or anti-gravity fliers, they're all the same brand of crazy with a different pattern on the cloth. But here's the thing – you do not want to listen to the conspiracy theorists on literally any subject, because they will almost certainly be wrong. In this case, you have to respect and trust the experts. Like Dr. Fauci, you cannot ignore t this man, and Trump is literally going out of his way to do so.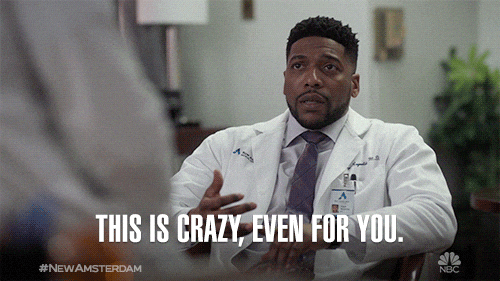 [div style="padding: 20px; background-color: #ffffff; border-radius: 10px; box-shadow: 0px 2px 4px 1px #aaa;"][div style="font-family: arial, helvetica; font-weight: bold; border-bottom: 1px dotted #999; padding-bottom: 8px;"]
[font size="8"]I Need A Drink: Crimes Of The Virus

[br] [/font] [br] B

Hey everyone, we're cooped at home during the Great Quarantine, and I have never needed a drink more!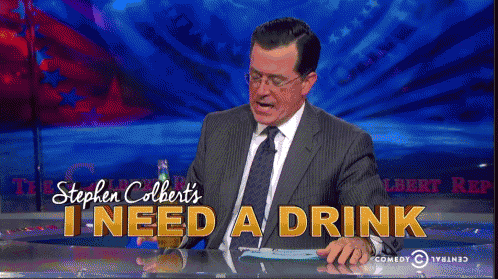 You know this segment is usually reserved for when the news gets too dark. And boy has it got dark lately. There's nothing we can say or do on this segment that will make people feel better. And on this show, it's usually funnier when I'm plastered in front of a live audience. We can't replicate that here but we can at least try to cheer you up. So that said, New Jersey might be the new Florida. And in this time of the Great Quarantine, when you can't leave me house, we need more of this in our lives don't we? I am also proud to announce that my bartender has been declared an essential business, so we can have some booze! Tell me bartender, what goes well with quarantine? A quarantine cocktail? No thanks, I will take my usual Jack Daniels mixed with Jack Daniels. Here's the thing, it's getting weird with the virus. And we are going to chronicle some of the stranger things going on in this one. Starting with: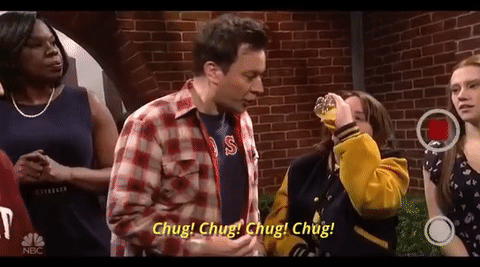 Thanks I needed that! That goes without saying though, we are indoors all day and we are bored out of our minds. But don't go doing something fucking stupid like doing donuts in a parking lot. Or launch a Molotov cocktail. Well the Molotov Cocktail is generally a bad idea to begin with. But you definitely know that things are going south when someone starts stuffing rags into a bottle of booze and lighting it on fire!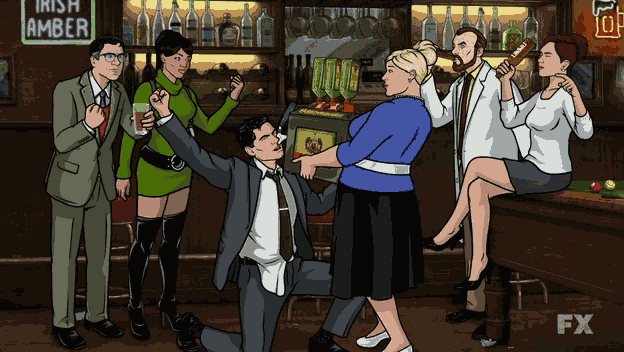 Yeah people, in the time of the virus, when we're all considered biological weapons, don't do anything fucking stupid. And things like this are why this thing is going to get dragged out months instead of weeks, and we all want this gone sooner than later! And the thing is now in this day and age, you can get arrested for the mere act of coughing. Yes, coughing is now a crime.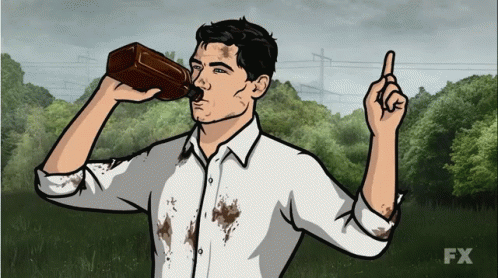 So here's the scary truth people – as long as coronavirus is a thing, we're all biological weapons, and we're all sitting ducks as a result. So don't be like these douchebags. Really, just don't. And if you do you'd better be prepared to face the consequences. Because they could very well be fatal, and you are not the only one who is going to suffer. If this is the hill you choose to die on, you'd better be prepared to face the consequences. And I'll drink to that!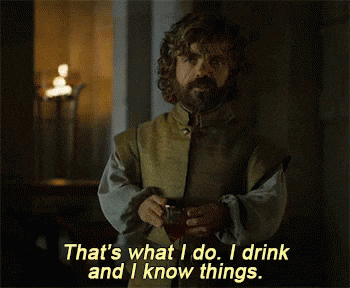 [div style="padding: 20px; background-color: #ffffff; border-radius: 10px; box-shadow: 0px 2px 4px 1px #aaa;"][div style="font-family: arial, helvetica; font-weight: bold; border-bottom: 1px dotted #999; padding-bottom: 8px;"]
[font size="8"]Stupidest State 2020 Round 1 Week 4

[br] [/font] [br]

16 states will enter and only one will become the new Top 10 Conservative Idiots Stupidest State!




Welcome back! We are just one short round away from the Elite 8! We are here at the Smoothie King Center in New Orleans where an electrified crowd is on their feet as the Elite 8 is shaping up. This week, it's the final round of week 1 as the remaining two matches will duke it out for the chance to advance while the loser goes home! This week, it's a battle for the Batshit as #3 Idaho takes on #4 South Carolina, while over in the Family Values Conference, #3 Ohio takes on #4 Indiana! It's god and crazy in the final round of week 1!

[font size="4"]Idaho:[/font]



The Gem State is back for another go round. Boise State may be the home of the famous blue football field that's somehow ironically visible from space. It's one of the things that make Idaho uniquely Idaho, and is so batshit crazy that birds often mistake it for a body of water and will fly into it. But what other batshit crazy things has the Gem State got themselves into? Of course before COVID-19 upended life as we know it, Idaho has of course Boise State. And then of course with Boise State comes the toxic frat environments that universities are known for these days.






Yeah! He'll do one! Then of course you lie on the couch face down in a pool of your own vomit. Going on 3 days, and your employer will never call you back. I'm just saying it happens! But Idaho is so batshit crazy that even in the age of the Great Pandemic, their efforts to take 2/3 of rural Oregon have been upended by the beast known as the coronavirus. Yes, the virus has even hindered insane gun nuts.




[font size="4"]South Carolina:[/font]


The Palmetto State is home to a guy who is widely regarded as one of the worst Senators in America, and that's Lindsay Graham. Apart from being one of the first states in the union to secede during the Civil War, a combination of batshit insanity, Koch fueled economics, and megachurch religious mentality fuels South Carolina as a beacon of the south. So what else are they known for? Well, the Family Values crowd might be declaring South Carolina an LGBT-free zone! Yes, this is widely being considered a thing in 2020.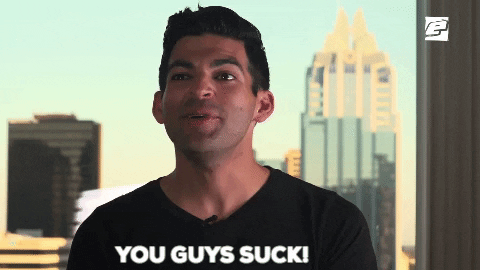 You know really, we got more important things to worry about guys. Like I don't know the fact that there's a supervirus roaming the landscape turning us all into sitting ducks and frying our internal organs, that ring a bell? Oh yeah and you might want to look out because if this guy is an indicator of the caliber of person they're looking for judicial positions, then we are fucked.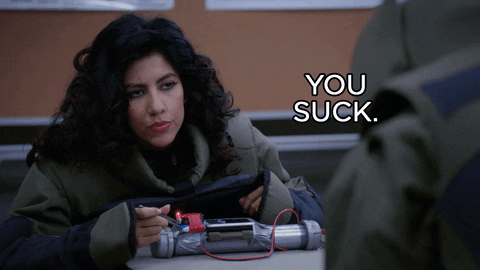 [font size="4"]And The Winner Is:[/font]

Ladies and gentlemen, we have a very close one here. Current score is 81 – 81 going into the final quarter with 8.5 seconds left… Idaho has the ball, they sink it… It's good!!! 3 pointer at the buzzer! Oh my god, Idaho stuns South Carolina and they will move on to face Virginia. Final score 84 – 81.

[font size="4"]Ohio:[/font]



The Buckeye State. They are a long time purveyor of the Family Values Conference. They are home to such bustling, vibrant metropolises as Cincinatti, Cleveland, Dayton, and Colombus. But they're also home to some of the biggest farm towns in the country. And with those farm towns comes rural insanity and some old school fire and brimstone religious values. So much that they overlook the biggest sex scandals in the state. Like the scandal at Ohio State University for instance.






Just remember kids, back in the day before there was a killer virus roaming the landscape, we had the sex scandal at Ohio State – in a town known for family values. And so much that they elected Jim Jordan to represent them.

[font size="4"]Indiana:[/font]


[font size="4"]And The Winner Is:[/font]

[font size="4"]Next Week:[/font]

When we come back on the 22nd it's Stupidest State Round 2 Week 1 and the road to the Final Four! This time it's the Gun Nut Conference championships, from the home of the Minnesota Wild, Target Center in Minneapolis! The Elite 8 is set!



We are taking a short break next week, we will be back on April 22nd with a brand new edition and Stupidest State Round 2! See you in two weeks!


Credits

Host: Initech
Top 10 Conservative Idiots Recorded In Front Of Live Audience At: Houston Improv, Houston, TX
Special Thanks To: Improv Group
Holy Shit Gospel Choir: UCLA Choir Club, Westwood, CA
Images: All images copyright belongs to respective copyright holders.
Videos: All videos copyright belongs to respective copyright holders
Articles: All article content copyright belongs to respective copyright holders
Writing: Top 10 Writing Department
Graphics: Top 10 Graphics Department
Research: Top 10 Research Department
Lighting & Stage Props: Top 10 Lighting Department
Legal: Top 10 Legal Department
Advertising: Top 10 Advertising Department
HR: Top 10 Human Resources Department
Initech's Wardrobe Provided By: JAB Inc.
Wheel Of Corruption By: Studio 1 Stage Props, Burbank, CA
Management: Initech Productions, CCC Management
Follow The Top 10 On Twitter at: @10Idiots
New! Follow The Holy Church Of The Top 10 On Twitter: @churchoftop10
Questions? Comments? Complaints? Hate mail? E-mail The Top 10 at: Top10ConIdiots@gmail.com



Initech Productions: Yes, We Got The Memo


0 replies, 459 views