Wed Apr 1, 2020, 05:00 PM
Top 10 Idiots (279 posts)
Top 10 Conservative Idiots #8-12: Easter Sunday Bloody Easter Sunday Edition


Remember back during the Bush years when they gave everybody a check for $300 as a way to stimulate the economy? Well if you don't remember that, I would suggest watching a Futurama episode from 2003 called "Three Hundred Big Boys" in which the Planet Express crew spent their $300 refunds on some absolutely ridiculous items. Well, this Coronavirus stimulus bill is kind of like that. Except we're all getting $1200. And your bosses are getting some unchecked, very loosely defined rules as to how they get their end of the pie. And this thing is shockingly evil if you read the fine print. Which is what we are here to do.






Yeah so some of you will be getting the check, some of you won't. And for those of you who won't, that will be because it will be at the expense of large corporations also wanting their fair share of the pie, which will mean that they will get it all and we will get peanuts. Shit, $1200 will barely cover the rent in some areas. But here's why this isn't the quick fix that many will think it is. And we all know how much Americans love their quick fixes.






Yeah that's about what I would expect from the guy who uses the words "beautiful" and "tremendous" the way a Zappa-esque valley girl would use the phrase "like you know whatever". Yeah OK that was a bit sexist and I do apologize for that. So that covers your average Joe Sixpack, but what does it mean for small business owners? Well they will see money but don't expect it to last as long as you may need it.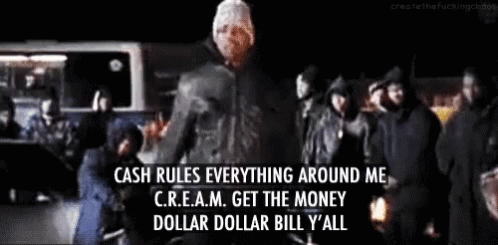 ?itemid=5912557

So that covers phase 3. What does phase 4 hold up? Well phase 4 is going to include things like infrastructure and more stimulus money. Because who knows how long this whole thing is supposed to go on for? We could be looking at months before this virus dies the horrible death it deserves. This is going to be a long and rocky road before we can put the Coronavirus behind us. And we personally cannot wait until that day.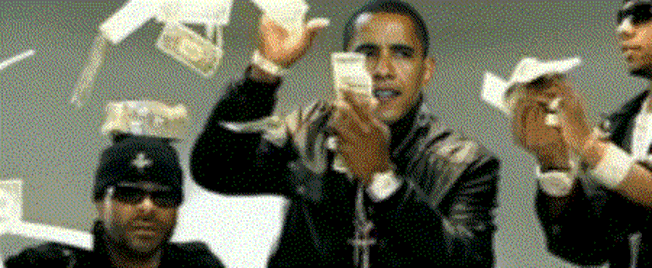 [div style="padding: 20px; background-color: #ffffff; border-radius: 10px; box-shadow: 0px 2px 4px 1px #aaa;"][div style="font-family: arial, helvetica; font-weight: bold; border-bottom: 1px dotted #999; padding-bottom: 8px;"]
[font size="8"]Donald Trump

[br] [/font] [br]

So is the country really going to be reopen by Easter? Is it really? If you guessed "no", you are… absolutely 100% correct! It won't be Sunday Bloody Sunday. Instead it will be Easter Sunday Bloody Easter Sunday, because if Trump's plan went through, a lot of people could die. This thing seems to get worse by the day and our president currently has his head stuck up his big, fat ass. Well here's the thing – the Coronavirus is not going away anytime soon, whether we want it to or not. But Trump is having some completely unrealistic expectations about what he expects the virus is going to do. And here's the thing – there's a million projection models out there, and none of them are good. And there's not a whole lot we can do to make fun of the situation at hand, so we won't try.






That is not a joke, by the way. that is an actual, unaltered, unedited picture from last year's White House Easter Egg roll. And you actually have to feel sorry for the Easter Bunny in that picture. He's probably saying "FML". Is there anything that he doesn't make weird or creepy? No. At the very least there is a silver lining here, because this year, we won't be subjected to creepy Easter Bunny photos.





Dude, Jay and Silent Bob, take it out on Trump. Don't take it out on the Easter Bunny. And by the way, Melania, your husband put us in this position because he called the virus a hoax! And come on, are empty pews really a bad thing? So the Christian right doesn't get their annual traditions in. Big fucking deal. We're all making sacrifices right now, they should have to make some too.






A Beautiful Timeline? OK the title of the next musical bio picture aside, there's nothing about this that is beautiful. In fact I could spend this entire edition posting stat after stat saying there's no such thing as what Trump is talking about. In fact, you could say that he is pulling these figures directly out of his ass, and that's not a pretty sight, I can guarantee you that! Instead, I'll show you what changed his mind and leave it at that.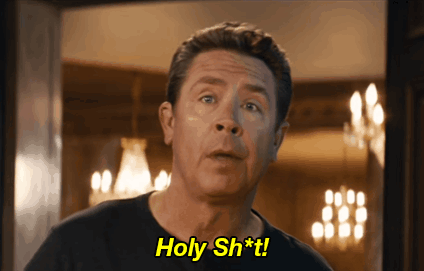 [div style="padding: 20px; background-color: #ffffff; border-radius: 10px; box-shadow: 0px 2px 4px 1px #aaa;"][div style="font-family: arial, helvetica; font-weight: bold; border-bottom: 1px dotted #999; padding-bottom: 8px;"]
[font size="8"]My Pillow Guy

[br] [/font] [br]

We currently live in a fucking cartoon. Actually no, we live in an infomercial that runs during the really late night shift once Stephen Colbert is over. Trump's press conferences are so insane that I keep expecting him to say "BUT WAIT!! THERE'S MORE!!!". Hell, I also keep expecting to hear the 1-800-EMPIRE commercial jingle in the background. Oh yeah that happened. And dude, when we're all hurting for answers as to what the fuck is really going on, maybe don't invite the fucking My Pillow Guy to a White House press conference!!! Really what the hell did you expect that would happen Trump? He turned official government business into one of his MAGA rallies.






There's honestly nothing you can say because this is too fucking stupid to be able to believed, but then again this is the year 2020 here. And for the people who say "Oh he's only trying to help, what have you done?". Well, to that I say "fuck you!!!". Seriously you can't pray this thing away, and just like gun violence, your thoughts and prayers aren't going to work. And for Trump to use his platform for this guy, well, that's sad.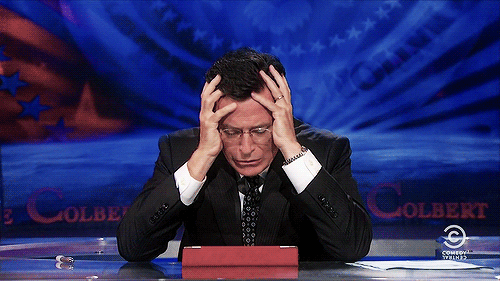 Yeah no, your prayers aren't going to work, Mike. You need way more than that to stop this virus from killing a whole lot of us. But to claim that Trump's presidency is an act of God, well, that is so fucking stupid I can't even come up with a response to it. Does that mean that God is a raging asshole? Oh yeah and if you think Mike's masks will be the same quality as his pillows, there's this from last year that you might have missed.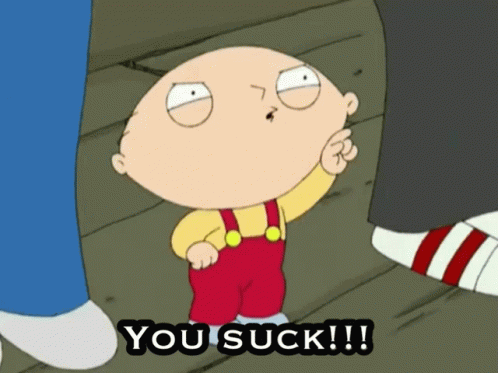 Oh and by the way, do we really need this guy in any position of power? There's no way this guy is equipped to be governor of anywhere. And if you think running the country like a business is the way to go, well, it got us here. In the middle of a global pandemic that is affecting literally everyone. So yeah, no, fuck you Mike. I hope the good people of Minnesota are better than you.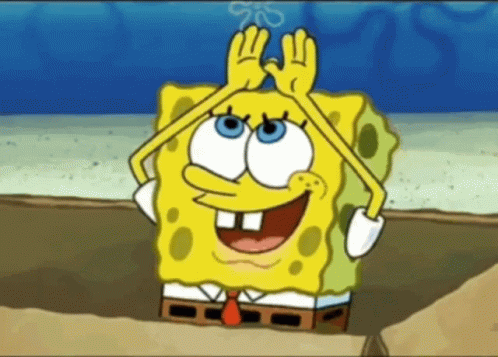 [div style="padding: 20px; background-color: #ffffff; border-radius: 10px; box-shadow: 0px 2px 4px 1px #aaa;"][div style="font-family: arial, helvetica; font-weight: bold; border-bottom: 1px dotted #999; padding-bottom: 8px;"]
[font size="8"]People Who Somehow Got Elected: Tate Reeves

[br] [/font] [br]

Politicians at the state and local levels who are so toxic, you wonder how they're able to get away with the things they get away with. This is:




This week – Mississippi governor Tate Reeves. Just like the governor of Florida, Ron DeSantis, Tate Reeves seems to just not care that a lot of his people are going to die from COVID-19. Just as in Florida, which seems to have a few very loosely defined restrictions on COVID-19 gatherings, Mississippi also does the same. In fact, you might say that they have even looser restrictions on public gatherings. And it's because, economy, stupid. Yes, Tate Reeves is willing to put your lives at risk because he doesn't feel that your life is worth more than your contributions to the economy are. And because of that, you will most likely die.






Yes, you suck for sure. Sure, he could be ready, or he could not. In fact this should have been issued weeks ago. but leave it to the Gulf Coast states to screw it up for the rest of us who really could have seen this coming. But what is Mississippi doing? While other states have much stricter rules against this sort of thing, it seems that anything goes in Mississippi. Even the mayors of the cities are divided on this.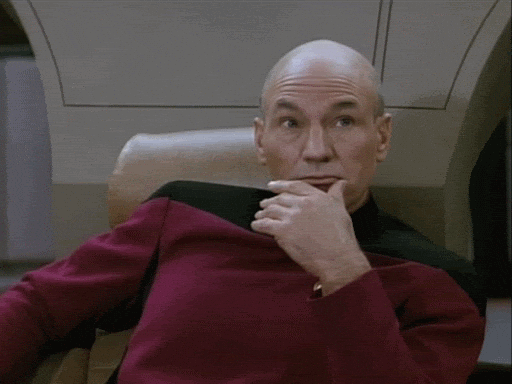 There aren't enough facepalms for things that are going on in the world right now. Even the former governor of Mississippi is yelling at Gov. Reeves and telling him to shelter in place. And the rest of the country is going "THIS SHOULD HAVE BEEN DONE TWO WEEKS AGO YOU MORON!!!". Well, things are going to get very ugly for the state of Mississippi.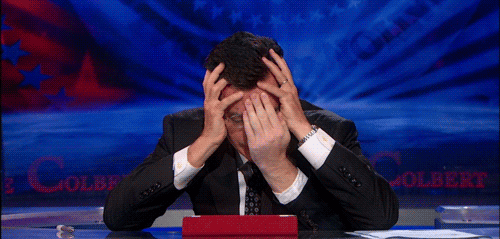 There aren't enough facepalms for this. But apparently if you live in Mississippi, your governor values his state's economy over your life. So much in fact that he's not willing to listen to rhyme or reason to protect the citizens of his state. Oh yeah and it's his fucking job to do that! In the end is it going to be incompetence that will cause our demise? You betcha!



Yup, America, with people like this at the helm, we're screwed. That's Mississippi governor Tate Reeves, yet another in the growing list of:





[div style="padding: 20px; background-color: #ffffff; border-radius: 10px; box-shadow: 0px 2px 4px 1px #aaa;"][div style="font-family: arial, helvetica; font-weight: bold; border-bottom: 1px dotted #999; padding-bottom: 8px;"]
[font size="8"]Top 10 Investigates: Coronavirus Scams & Fake Cures

[br] [/font] [br]

It's time to investigate beyond the headlines! This is Top 10 Investigates!



The spread of the novel coronavirus has launched a spread of misinformation out there. It's also launched a share of scams, cons, and fake cures. While COVID-19 has brought life to a near halt around the globe, that hasn't stopped the worst of us from making a profit off this deadly disease and subsequent disaster that has followed. Which has turned America and the rest of the world into a hotbed rife for scamming. In fact there's so much scamming and phishing going on right now that the Federal Trade Commission has issued guidelines that will help you deal with the forthcoming barrage of scamming from this disaster.





If you're a senior especially, be extremely careful about answering that phone or replying to that text message if it's not from a number that you don't know. Medication seems to be one of the scams that is emerging from this virus pandemic. But it is a good thing that governments are cracking down on this sort of thing because the virus has everyone terrified to leave or even answer the phone.






That's easier said than done. In fact you are going to need to be very vigilant in the forthcoming weeks to protect yourself. So how do you protect yourself from Coronavirus scammers? Well for one thing just like any scam the key is to not give out any personal information to anyone, just like you would in normal, everyday life. Because you can never be too careful.






See? Even the kids can see that this is a scam. You've got $1200 and they want it, and they are coming for it. Even worse – there's people who will perform back alley operations for you. Yes, much like the meat market in Futurama, there's the possibility of people offering cures for the virus in a back alley if your hospital has too many long lines. Gotta love deregulated America, right? So yeah if you come across this guy, don't do it.





That's it this week for Top 10 Investigates. Good day.




[div style="padding: 20px; background-color: #ffffff; border-radius: 10px; box-shadow: 0px 2px 4px 1px #aaa;"][div style="font-family: arial, helvetica; font-weight: bold; border-bottom: 1px dotted #999; padding-bottom: 8px;"]
[font size="8"]Holy Shit

[br] [/font] [br]

Gather around my fair brothers and sisters! It's time to take a seat in the pew and pass the collection plate, for the Holy Church Of The Top 10 has convened and it's time to remind you that the holiest among us are the most full of:




My fair congregation! We are only conducting this second online meeting for the duration of this unholy virus infecting the landscape. But that said, my fellow zealots are not taking this thing seriously. So with that in mind we're going to take a look at some incidents around the country that will show that this is the work of GAWD. Now GAWD wants people to come together. He truly wants that. But in this time of pandemic and isolation, that's incredibly hard to do. However, the people who pray to JAYSUS are , well, lost to the message right now. See, if we stay at home, the virus goes away sooner. But if we keep congregating, this is going to go on months. Which would you rather have? I know which my choice and the choice of our LAWRD would be!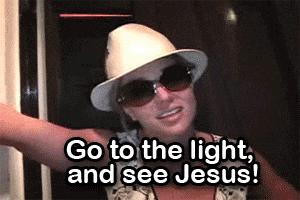 Yes, you need JAYSUS! And just because that one student lives off campus, that does not make it OK to do that, Falwell! Now here's where actions have consequences! Jerry, you should have been punished by your almighty GAWD. But you didn't listen. And now you will instead be punished by the state. And you do not want to be punished by the state. Because, as I said, actions have consequences!






Now see here's where actions have consequences. Because Falwell did what he did, the governor of Virginia locked out all schools until this quarantine is over! Yeah, you got this in trouble for the rest of us, Jerry. Switching gears, let's go over to our favorite state of Florida where a pastor has landed himself in some extremely hot water for violating the state and CDC rules on this sort of thing. See, this is why this thing is going to drag on months instead of weeks.






Yeah probably! But the good LAWRD JAYSUS wouldn't put people in jeopardy like that. though, but look at that almighty palace of a church though! Wouldn't you want to worship there, now? Well considering the toxic politics of the main pastor we wouldn't. Though here's why this is a bad idea no matter which way you look at it. Let's go back to Virginia where another pastor threatens to break curfew.






Oh yeah, let them be mad. The sooner we get this over with the better! That's it this week, mass has ended, may you go in peace! That's it this week for:





[div style="padding: 20px; background-color: #ffffff; border-radius: 10px; box-shadow: 0px 2px 4px 1px #aaa;"][div style="font-family: arial, helvetica; font-weight: bold; border-bottom: 1px dotted #999; padding-bottom: 8px;"]
[font size="8"]Beating A Dead Horse: Twitter Vs James Woods

[br] [/font] [br]




Now Twitter, what did you learn? You knew that James Woods is a toxic asshole but you let him out of the bag anyways. And guess what? You learned nothing. In fact not only did you not learn nothing, this is what one might call a "circular firing squad". Because what he did to Florida's Andrew Gillum, who is currently suffering from his own mess, might be what one would call "rubbing salt in the wound". And not only did Mr. Woods rub some salt in the wound. We've talked a lot about celebrities being banned from Twitter and their love-hate affair with social media. But this might take things to a whole new extreme. Hold your boos.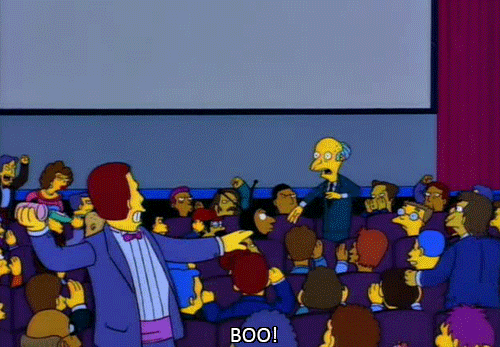 Yeah BOOOOOOOOOOOOOOOOOOOOO!!! Of course you already knew that James Woods was a pompous, self-serving asshole. The perfect mind for Trump to attract. But James Woods wasn't the only prominent conservative being banned from posting on Twitter. Look at what happened when Rudy Giuliani broke Twitter's now heavily reinforced rule about hawking misinformation about COVID-19.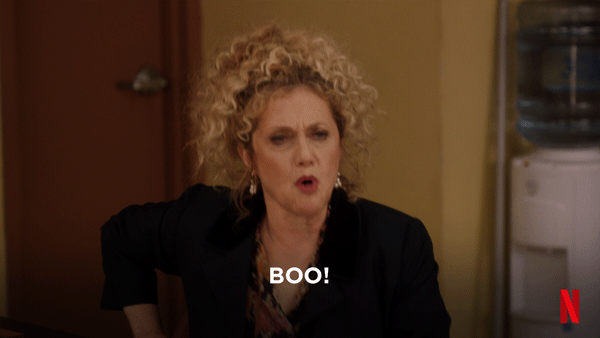 Yeah so here's the thing, conservatives. You can whine and cry all you want about "shadow banning" (not a thing). You can claim that there's a social media war against conservatives (again, also not a thing). But in the end, just like a bad breakup, you have to tell yourself "It's not them, it's me.". If you don't believe me, just take a look at what happened when The Federalist also tried to be complete dicks during this pandemic. Yeah, they actually went there!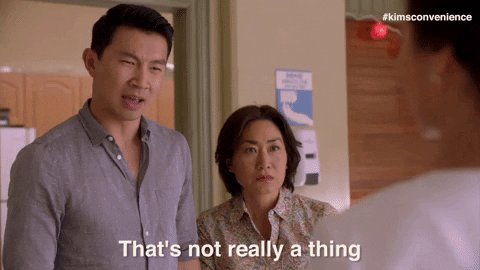 And let's hope this doesn't become a thing. Look, conservatives, it's not social media sites, its' you. It doesn't matter if you're James Woods or the Federalist. We're all in this together. You can keep your social media accounts. Just don't be a dick. Also, don't hawk dangerously misleading information from a guy whose organization became famous for wearing diapers to promote safe spaces! So yeah every time you're a dick on social media, you're playing with fire. Just look at the last time James Woods got banned from Twitter.







[div style="padding: 20px; background-color: #ffffff; border-radius: 10px; box-shadow: 0px 2px 4px 1px #aaa;"][div style="font-family: arial, helvetica; font-weight: bold; border-bottom: 1px dotted #999; padding-bottom: 8px;"]
[font size="8"]Conspiracy Corner

[br] [/font] [br]




Hey everyone welcome to our first ever edition of a segment that we're sure will take off – Conspiracy Corner! Yes, it's the segment where we dissect the latest batshit nuttery from conservative conspiracy theorists. And you can rest assured that in this day and age where there's a killer virus on the loose, the tin foil hat batshit will be flying hard and fast! And specifically I want to start by talking about a conspiracy that I knew nothing about until COVID hit Kathy Griffin last week, and the usual amount of hate coming from Trump trolls was exactly what I expected was there. But then there was this absolutely baffling conspiracy theory that I had no idea even existed until now. And this might be the single nuttiest thing they've come up with yet.






Absolutely! This might be the craziest thing I've ever heard coming from the Trump / Q crowd, and I've heard them say a lot of crazy shit. So their quest to find a global satanic pedophile ring has dwindled into believing that a tainted batch of a drug is made from the brainstems of children and aborted babies. See, this is what happens when we lack access to mental health facilities. They tend to become conspiracy theorists. So just how crazy are they lately? Well let's ask Tom Hanks' son, Chet.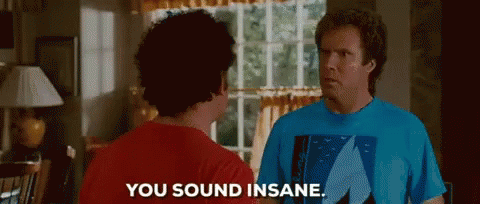 Yes, you absolutely sound insane, oh followers of the Q! I think I get it now – Tom Hanks is using 5G technology to send tainted batches of adrenochrome to his fellow celebrities so they purposefully get Coronavirus as part of an illuminati plot to destroy Trump! It's so obvious now! Except of course for that part about nothing in that sentence being true. But this whole thing is all part of a massive disinformation campaign.






Dude, come on, you know things are bullshit when you overload Snopes. I mean that's a site dedicated to tracking bullshit! You broke the fact checker, conspiracy theorists! I hope you are happy with yourselves! But this has opened up a can of worms that should not have been opened! Here's the thing people, keep your god damn fake news and conspiracy theories to yourself. You want to see where this is leading? Let's head to Iran to find out!







[div style="padding: 20px; background-color: #ffffff; border-radius: 10px; box-shadow: 0px 2px 4px 1px #aaa;"][div style="font-family: arial, helvetica; font-weight: bold; border-bottom: 1px dotted #999; padding-bottom: 8px;"]
[font size="8"]People Are Dumb

[br] [/font] [br]

Hit it!



Of course you know by now that people are people, and people are dumb. And while we're all sidelined by the Coronavirus, you can rest assured that there's no shortage of stupid people even while we're all quarantined. And not only are we learning that people are dumb, we're also learning that people are gross. Now I don't want to report this as being stupid but in this day and age where there's a supervirus living among us, this kind of thing just flat out should not happen. So here's the thing, while people are inexplicably buying toilet paper, others are coming up with some various ways to cope. So much that the EPA is issuing a statement saying "don't do this!!!!".






Yes, listen to the great Cornholio. By using anything other than TP, and flushing that thing down the toilet, you are putting your life in danger. Speaking of people putting other people's lives in danger, don't be like this next moron. It's one thing to accidentally cough in a public place, it's another thing to intentionally cough. And in the days of Coronavirus and social distancing, that's actually putting someone's life in danger.






Yeah let's save the boos for a new segment: "People Are Awful". Speaking of people who are fucking awful, there's the Coronavirus challenge going around. Yes, people think getting a deadly disease that fries your lungs is fucking hilarious. Just ask Tate Reeves and Key Ivey. It's hilarious don't you think? I mean well just ask these people who gathered at an Arkansas church. Gee, shocking, don't you think?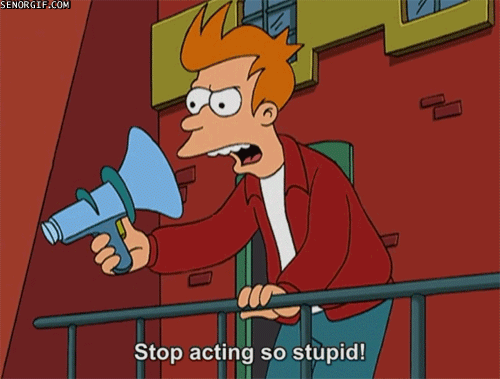 Finally this week for the People Are Dumb category – I'm not even going to mention the fucking idiot who licked a toilet seat or the guy who used a fake tongue to lick a subway pole – you already know those guys are stupid. This time, our entrant into the People Are Dumb category – is Boris Johnson, yes, the PM of England. I always wondered which of our ragtag group of leaders would end up in this file, and I always assumed that it would be Trump. But then Boris Johnson comes along and says "Hold my pint of Boddingtons!".






Seriously, if this guy who was with BoJo was the health inspector? Is it any wonder why we're fucked for the foreseeable future? I wish I had my staff here because someone really needs to pry my hand from my face. I know. That's it this week for:




[div style="padding: 20px; background-color: #ffffff; border-radius: 10px; box-shadow: 0px 2px 4px 1px #aaa;"][div style="font-family: arial, helvetica; font-weight: bold; border-bottom: 1px dotted #999; padding-bottom: 8px;"]
[font size="8"]Stupidest State 2020 Round 1 Week 1

[br] [/font] [br]

16 states will enter and only one will become the new Top 10 Conservative Idiots Stupidest State!




Welcome back! Well, well, well. It has been quite the eventful Round 1 hasn't it? If you're wondering where you're at so far, you can find the updated bracket posted weekly at the @10Idiots Twitter feed through the rest of the tournament. Last week, Nebraska stunned Tennessee to advance to the Fiscal Irresponsibility Conference championship. Meanwhile, over in the Gun Nut Conference, New Mexico hung on to defeat Missouri to advance to the Gun Nut Conference Championship! This week, Florida and Oregon duel it out for Gun Nut supremacy and the right to play New Mexico, while over in the Fiscal Irresponsibility Conference, #1 Michigan goes for broke against red hot #2 Pennsylvania! Let's go live to the floor of the Smoothie King Center in New Orleans for all the action!

[font size="4"]Oregon:[/font]



Folks, you might be thinking "Hey! Oregon is a blue state! Why are they here?". Well, Oregon is home to that most liberal bastion of cities, the almighty Portland. But they're also home to some of the country's most extreme militia groups like the Proud Boys and Oath Keepers. But once you get outside the major cities, there is a venerable melting pot of some of our favorite people like anti-government extremists and doomsday preppers. But in the day and age of Coronavirus how are things holding up in that part of the world?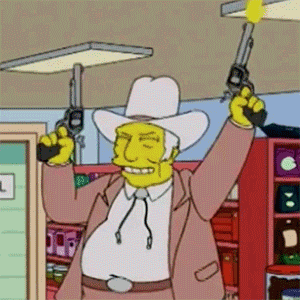 Well in this case they might not be compensating. But there was that insane plan to split Oregon because conservatives can dish it out, but they sure as hell can't take it. When you come at them, they scream and cry and run the other way. Because when you get a bunch of gun nuts in the room, this happens. Much like that insane plan to split Virginia in two.




[font size="4"]Florida:[/font]


Ah, the Sunshine State. America's most penis shaped state of Florida is always good for bringing the insanity. And guns. Boy, do they have a lot of guns in Florida. Our 2018 Stupidest State champion has rebuilt their team and heavily armed them. Once again, as we have reported all around the country, Florida has seen a rise in the sale of guns. That is probably true anywhere, but Miami is going to be in for a very long and rocky ride through this whole pandemic.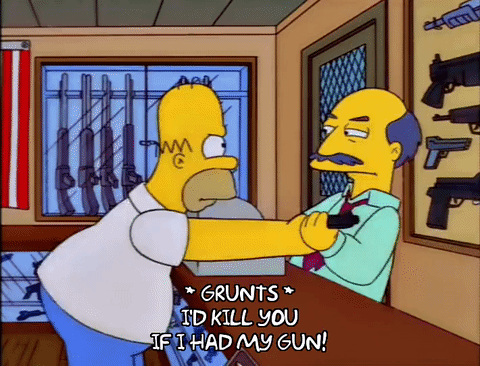 It's good to know that in the age of pandemic that America has its' priorities. Well, at least France's are less violent. So what's selling during this time of pandemic? Oh, just the essentials. Not so much food and anything necessary to survive. But instead, it loves guns, booze, and toilet paper. Yes, guns, booze, and toilet paper are what is selling. I'm going to need a lot more booze to get through this thing.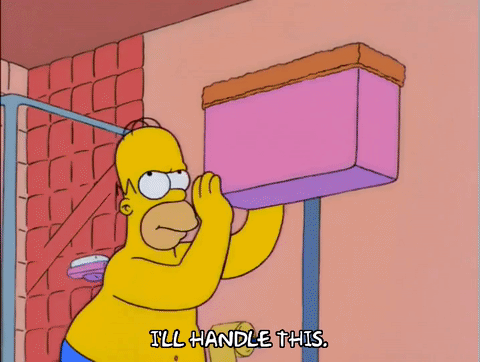 [font size="4"]And The Winner Is: :[/font]

Oh my god, ladies and gentlemen, we have an upset brewing! Florida has trounced Oregon by a score of 25! And this might be the highest score of the tournament so far. Final score – 119 – 94! Both teams gave it their all, but the almighty Florida will advance.

[font size="4"]Michigan:[/font]



So Michigan is a longtime staple of the Fiscal Irresponsibility Conference. If you want to see where the Koch and Heritage Foundation talking points are leading, look no further than the city of Flint, where the city still has no functioning water supply. And in this day and age, having viable drinking water is very important. They're also hurting for money, and when Trump comes to town, he leaves behind a trail of destruction and debt.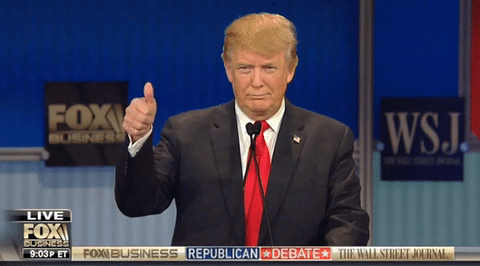 So those MAGA rallies aren't exactly all that they're made out to be. But this is why elections matter – any other governor in the country would have succumbed to this, but Michigan has Gretchen Whitmer, who is proving to be one of the cooler heads through this tragedy. But yes, elections matter at every single level. Or else!




[font size="4"]Pennsylvania:[/font]


The Keystone State are long time conservative idiocy champions. They are home to two of the biggest cities in the country – Philadelphia and Pittsburgh. It's also home to mountain towns and coal mining towns, all of which have been ransacked by reckless Koch policies. So here's how much that line of thinking is hurting the Keystone State. Did you think that a diet tax on soda would stop people from drinking soda? No? Neither did we!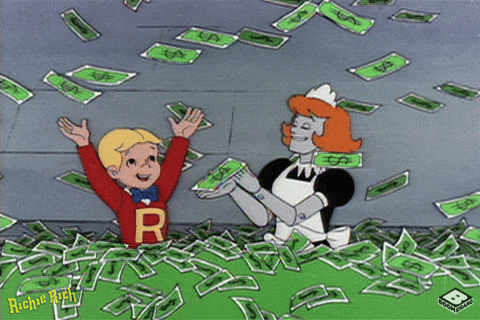 Yeah so that happened. Even worse is when your travel budget is so overblown that you have to spend money to figure out how to spend money! Ever wonder why we're in a bureaucracy? Well, let's look at a level of money spending that is to figure out how a department spends money. It's Inception, but for accountants and auditors!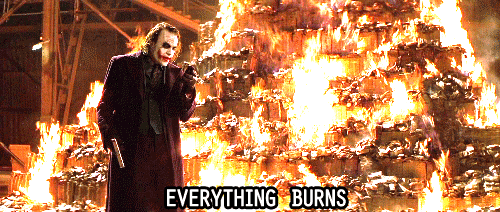 [font size="4"]And The Winner Is: :[/font]

Ooh this is a close one, but Michigan is going to hang on to advance to Round 2. Final score – 83 – 77.

[font size="4"]Next Week:[/font]

It's the final week of Round 1 and this time we're live in Lexington, Kentucky at the home of the UK Wildcats, where Idaho goes stir crazy against South Carolina in a battle for Batshit supremacy, while over in the Family Values Conference, Indiana is praying for a win against Ohio and the right play Alabama in the conference championship! It's getting exciting folks!


Thank you very much for being with us through this home edition! It's unfortunately going to be like this for the next few weeks. But we will get through it! Yes, we will. See you next week!


Credits

Host: Initech
Top 10 Conservative Idiots Recorded In Front Of Live Audience At: Flappers Comedy Club, Burbank, CA
Special Thanks To: Improv Group
Holy Shit Gospel Choir: UCLA Choir Club, Westwood, CA
Images: All images copyright belongs to respective copyright holders.
Videos: All videos copyright belongs to respective copyright holders
Articles: All article content copyright belongs to respective copyright holders
Writing: Top 10 Writing Department
Graphics: Top 10 Graphics Department
Research: Top 10 Research Department
Lighting & Stage Props: Top 10 Lighting Department
Legal: Top 10 Legal Department
Advertising: Top 10 Advertising Department
HR: Top 10 Human Resources Department
Initech's Wardrobe Provided By: JAB Inc.
Wheel Of Corruption By: Studio 1 Stage Props, Burbank, CA
Management: Initech Productions, CCC Management
Follow The Top 10 On Twitter at: @10Idiots
New! Follow The Holy Church Of The Top 10 On Twitter: @churchoftop10
Questions? Comments? Complaints? Hate mail? E-mail The Top 10 at: Top10ConIdiots@gmail.com



Initech Productions: Yes, We Got The Memo


0 replies, 417 views