Wed Mar 25, 2020, 05:00 PM
Top 10 Idiots (262 posts)
Top 10 Conservative Idiots #8-11: Do The Fauci Facepalm Edition (Mini edition!)


Politicians at the state and local levels who are so toxic, you wonder how they're able to get away with the things they get away with. This is:




This week – Florida governor Ron DeSantis. We've previously profiled Gov. DeSantis in previous installments. But this week, he took the insanity to an entire new world. While the rest of the country is on lockdown, Floridians and people visiting Florida have been partying at Spring Break. But in the last week, pictures have been emerging and have been well, unsettling in the day and age of COVID-19. And he's not backing down. While the rest of the country is in a state of emergency, Florida is, well, confused as to what it wants to do. Because it is, after all, Florida. And what does that entitle exactly? Well, you're on your own and SOL apparently.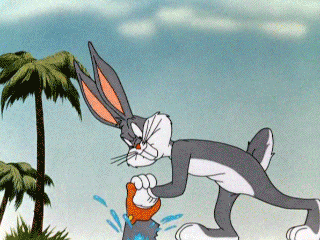 Yeah we might as well just cut Florida off and get on with it. No, we're kidding. We love Florida. But we do not love Gov. Ron DeSantis, or his nearby fellow governor Tate Reeves. Who we will profile in a future edition. But Florida Gov. DeSantis is a crazy person. So as you can imagine Florida is handling this situation very poorly. And as you can imagine it's taking him long enough.






The party should be the least of your worries right now. In fact if you think things can't get any crazier in Florida right now, just take a look at what is happening at Florida airports. Rather than issue an out of state travel ban which is what should have been done, Florida instead is requiring a mandatory quarantine for travelers from one specific area. And that area happens to be New York City. Never mind if you're from anywhere else. And it's screwing up airports, which you can imagine, are already screwed up.






Yes, the party is over for Florida for the foreseeable future. But have no fear! It's all good, according to Governor DeSantis! Just keep calm and go about your business. Because it's no matter that the fears surrounding the coronavirus aren't justified! No, it's the economy, stupid! And that's all that matters to fiscal conservatives. Which is exactly what Ron DeSantis is, and why things aren't going to change in Florida in the future.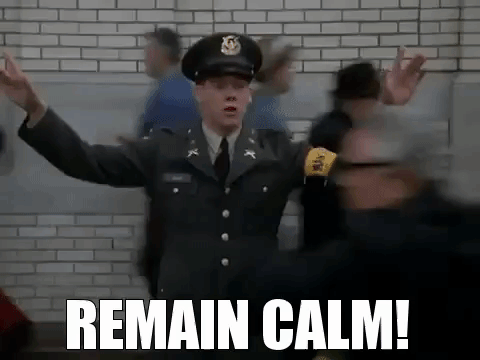 With such pristine leadership as this, is it any wonder why we're fucked? And it could all be because of Florida Gov. DeSantis, who is yet another in the ever long and growing list of:





[div style="padding: 20px; background-color: #ffffff; border-radius: 10px; box-shadow: 0px 2px 4px 1px #aaa;"][div style="font-family: arial, helvetica; font-weight: bold; border-bottom: 1px dotted #999; padding-bottom: 8px;"]
[font size="8"]Quarantine Life

[br] [/font] [br]

OK, I lied, there really aren't any upsides to quarantining. However, we here at the Top 10 urge you to help fight the spread and do your part. But you do get to see the sheer stupidity of people in a time of crisis like this. Like take for instance the daily press conferences that Trump has. So before we get into it, can we see that press conference from the other day?


Link to tweet



Wow, this is insane. That was the exact moment where Dr. Fauci litereally became the Kif Kroker to Trump's Zapp Branagin. I mean that's the face that says "Dude, you're a fucking idiot". Let's all do the Fauci facepalm. And you want to know who else is a fucking idiot? Let's take for instance, Gamestop. Are they really an "essential business" as some are saying? I mean really how badly do you need to play the latest edition of Borderlands? Most of us real gamers buy it from Steam anyways. But yeah let's put our employees and stores at risk, because profit!






Yeah you might as well take your money and light it on fire at this point. But if you're wondering if Gamestop is the last of businesses like these in the time of pandemic, then you're not wrong. But as the economy continues to tank in the age of coronavirus, Trump and his lackeys might be gearing up to do something ridiculously dumb that could result in a lot of people ending up dead. Yeah Trump supporters, the "Obamacare is going to kill your grandma" crowd is going to get a lot of this. Bet you wish you had Obamacare now didn't you?






Yeah BOOOOOOOOOOOOOOOOOOOOOOOOOOOOOOO!!!! As if that's not bad enough, oh it gets much worse than that! You know what? Let's stop talking about the bad news. I'm tired of it. I want to talk about some good news. Yeah Trump may kill 20% of the population if we're not careful. But let's put some good news in this entry. Although if you're a guy or a hot woman looking to make some money and you live in the Portland area, strip clubs are turning to alternative ways to deliver the boobs and entertainment to otherwise deprived gentlemen during this time of pandemic.





Yeah we can imagine that it probably lasts at least that long! But there is some good news – if you're bored out of your mind, and looking for something to do, there is a place you can go that you probably haven't thought about in years. That's right – your local drive thru! Yes, when the regular movie theater is closed, your drive through can provide a safe space that is very accurately socially distanced!






[div style="padding: 20px; background-color: #ffffff; border-radius: 10px; box-shadow: 0px 2px 4px 1px #aaa;"][div style="font-family: arial, helvetica; font-weight: bold; border-bottom: 1px dotted #999; padding-bottom: 8px;"]
[font size="8"]Holy Shit

[br] [/font] [br]

Gather around my fair brothers and sisters of Wichita! It's time to take a seat in the pew and pass the collection plate, for the Holy Church Of The Top 10 has convened and it's time to remind you that the holiest among us are the most full of:




Well, my fair congregation, this is something new. As you can plainly tell, we are not at our current venue or comfort zone. Our regular church is not being held this week. So that means, no congregation, no choir, no band, and most importantly, no collection plate. I mean come on, this is a church. We are not above our GAWD, the almighty dollar. But we are most certainly not below it either. Running a church gets costly after all. But you got to remember that in this day and age where there's a deadly plague ravaging the earth, that you got to pray it away. Because after all, that's what GAWD would have wanted, wouldn't he?






And that devil, my friends, is Pastor Browne spreading some unbelievably stupid nonsense. You know in our last full and proper sermon, we pointed out how much fear and misinformation is out there in the open, and things can get really scary. But my fellow GAWD warriors are rallying around each other in these trying times. But this is the time when you shouldn't be rallying around each other.






Yeah really people are dying and all you care about is people who pray in a stadium? Look at us, we're just a janky operation in an auditorium. But is that really what GAWD would want? You're not Billy Graham, sir. And in fact while most of the economy is going crazy amid the virus panic, when only essential businesses are open, you know what is considered an essential business? Hobby Lobby! Yes, the store where you can buy personalized knick knacks and Joanna Gaines' latest biography, that's essential!





So they care more about stadium prayer rallies and keeping Hobby Lobby open than they do about the greater good of the human species! Now I'm certain that the good LAWRD JAYSUS would say otherwise about their stupidity. Now does it not say that in our Good Book? Why of course it does, I have it right here in my hand! But according to Christian "doctor" Steve Hotze, the easiest way to avoid the virus is to just not get it. See? It's that simple!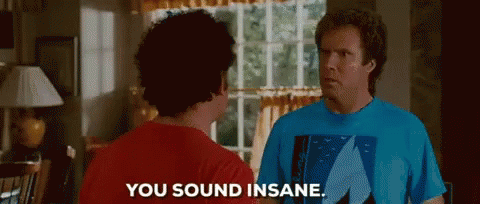 Yes, that's right, sir! You are wrong, and not only that, you sound insane. Mass has ended, may you go in peace! We hope to be back live again real soon everybody! That's it this week for:





[div style="padding: 20px; background-color: #ffffff; border-radius: 10px; box-shadow: 0px 2px 4px 1px #aaa;"][div style="font-family: arial, helvetica; font-weight: bold; border-bottom: 1px dotted #999; padding-bottom: 8px;"]
[font size="8"]Stupidest State Round 1 Week 2

[br] [/font] [br] B

16 states will enter and only one will become the new Top 10 Conservative Idiots Stupidest State!




Welcome back to Stupidest State 2020! Last week, it was Batshit and religion as both #1 seeds hung on to advance, with Virginia hanging on to defeat #2 Kentucky in a very close Batshit conference matchup. Meanwhile, our favorite Family Values champion and last year's tournament champion Alabama routed Oklahoma to advance to the Elite 8! This week we're live in Austin where it's guns and greed! Over in the Gun Nut Conference, it's a duel to the death as #3 New Mexico takes on #4 Missouri, while in the Fiscal Irresponsibility Conference, #3 Tennessee takes on #Nebraska! Let's go live to the floor at the home of the Texas Longhorns, the Frank C. Irwin Events Center in fabulous Austin, Texas for all the action!

[font size="4"]Fiscal Irresponsibility Semifinals: #3 Tennessee Vs #4 Nebraska[/font]

[font size="4"]Tennessee:[/font]



The Volunteer State has grown by leaps and bounds to become a favorite of the Fiscal Irresponsibility Conference. It's home to such metropolises as Nashville, Memphis, and Knoxville. Tennessee is home to the good ol' Smoky Mountains which means that they are home to the coal mines. And with coal mines comes – can you guess what? Coal mine CEOS! Which have just ravaged the TN economy while making things safer for their pocketbooks. But that said, COVID-19 has just drastically altered the way thing are going for just about everybody. But the good news – if you lost your job working in the coal mines, you can get a new job as – wait for it – a pizza deliveryman! Yes, pizza is doing gangbuster business right now with everyone staying at home!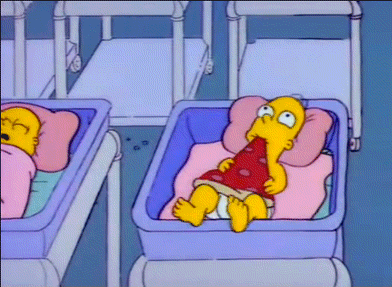 Hey! How did that baby get a pizza? So unless your dream career involves owning a Dominoes franchise, you may be screwed for the foreseeable future. That said, if you're a sanitation worker, your situation may also be fucked. Because as the entire world is emphasizing cleanliness in the wake of COVID-19, the mayor of Memphis is announcing a shockingly evil move:





[font size="4"]Nebraska:[/font]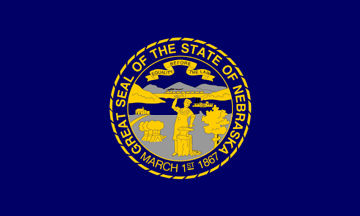 The Cornhusker State is home to farms as far as the eye can see. It's also home to the major cities of Omaha and Lincoln. It's also home to the University Of Nebraska. It's home to one of my all time favorite bands, and friend of the show, 311. But how is Nebraska taking it lately? Well like most states in the Midwest, Nebraska has been ransacked by Koch policies and Heritage Foundation talking points. So much in fact that the University Of Nebraska recruited some outside help in getting their new hospital wing off the ground, and we're going to need a lot more of those where that came from!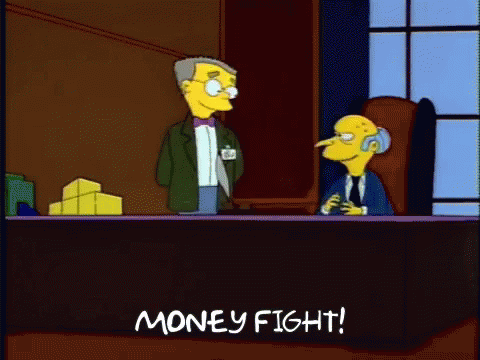 And by the way if you are wondering just how much Koch policies have ransacked Nebraska, well, let's keep in mind that their chief export is corn. And their chief import is well, also corn. In fact there's so much corn in Nebraska that people are actually seeing it as a sign of some extreme climate change in the state. Just think when religious zealots think that they can actually change the weather, there might be some truth to that!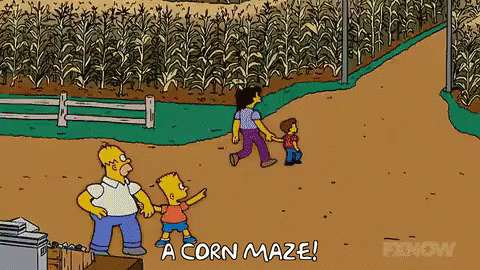 [font size="4"]And The Winner Is:[/font]

Ladies and gentlemen, we have our first upset of the tournament brewing! Nebraska easily hands Tennessee the loss by returning 10 unanswered points! Final score – 87 – 77!

[font size="4"]Gun Nut Semifinals: #3 New Mexico vs #4 Missouri[/font]

[font size="4"]New Mexico:[/font]



If you're a fan of recent TV like I am, you know that the Land Of Enchantment is the home of Walter White, Gustavo Fring, and Saul Goodman. Oh wait, that was Breaking Bad, and Better Call Saul. And there's a reason why Vince Gilligan chose New Mexico as the home of one of the best shows on TV in the last decade. It's home to guns and crime, and lots of them. So much in fact that there's panic buying of guns setting up in wake of COVID-19. It is going to get very ugly very quickly.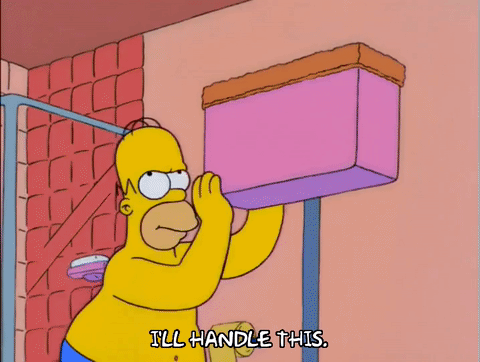 Who still has an overhead toilet in this day and age? But sigh… this is exactly why we cant have nice things. We're in the middle of the worst pandemic in an entire century that has upended lives as much as it's destroyed them, and your first thought is to go get a gun? I mean really you must have some fucked up priorities. At least New Mexico is telling the gun nuts where to stick it.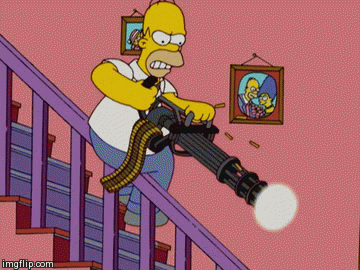 [font size="4"]Missouri:[/font]



The Show Me State is the home you know of course to such major cities as Branson, St. Louis and Kansas City. Which are the home to the World Champion Kansas City Chiefs. Of course if you are a Trump fan, you know that Kansas City is in Kansas. But that's neither here nor there. Missouri is also the original home of Black Lives Matter. And the reason why Missouri is such a repeat offender in the Gun Nut Conference is that it has some of the loosest gun laws in the entire country. Everybody and their mother, and probably grandmother, is packing some heat. And I do mean everyone!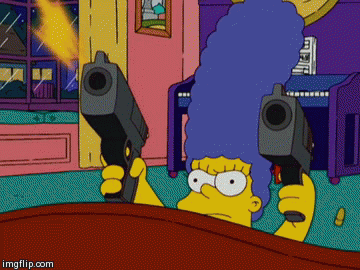 Damn you know things are bad when even Marge is packing some heat! But we don't have to tell you that in these troubled times, gun sales are surging. But here's why people need to get their guns in check is because in Missouri, pretty much anything goes. And there's some groups of people who probably should have their guns taken away. Domestic offenders are one of those groups.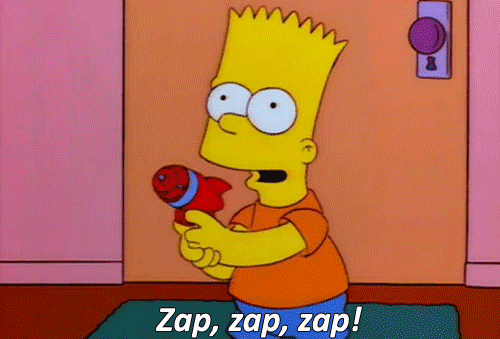 [font size="4"]And The Winner Is:[/font]

Ooh this is a close one here. Coming right down to the wire, New Mexico has it, shoots… they score!!! Oh man, Missouri got robbed. New Mexico moves on. Final score 75 – 72.

[font size="4"]Next Week:[/font]

Next week it's Round 1 Week 3! And we are live at the home of the New Orleans Pelicans, the Smoothie King Center in New Orleans, LA, for all the action! The battle to go for broke continues as the Wolverines in #1 Michigan take on red hot #2 Pennsylvania! Meanwhile, over in the Gun Nut Conference, it's a duel to the death as #1 Oregon takes on perennial favorites in #2 Florida! The Elite 8 is shaping up folks!



Thank you for indulging us with this mini edition! We should be back with a return to the full and proper Idiots you know and love on April 1st! See you next week!


Credits

Host: Initech
Top 10 Conservative Idiots Recorded At: The Lab At Hollywood Improv, Hollywood, CA
Images: All images copyright belongs to respective copyright holders.
Videos: All videos copyright belongs to respective copyright holders
Articles: All article content copyright belongs to respective copyright holders
Writing: Top 10 Writing Department
Graphics: Top 10 Graphics Department
Research: Top 10 Research Department
Lighting & Stage Props: Top 10 Lighting Department
Legal: Top 10 Legal Department
Advertising: Top 10 Advertising Department
HR: Top 10 Human Resources Department
Initech's Wardrobe Provided By: JAB Inc.
Wheel Of Corruption By: Studio 1 Stage Props, Burbank, CA
Management: Initech Productions, CCC Management
Follow The Top 10 On Twitter at: @10Idiots
New! Follow The Holy Church Of The Top 10 On Twitter: @churchoftop10
Questions? Comments? Complaints? Hate mail? E-mail The Top 10 at: Top10ConIdiots@gmail.com



Initech Productions: Yes, We Got The Memo



4 replies, 358 views
Replies to this discussion thread
| | | | |
| --- | --- | --- | --- |
| 4 replies | Author | Time | Post |
| Top 10 Conservative Idiots #8-11: Do The Fauci Facepalm Edition (Mini edition!) (Original post) | Top 10 Idiots | Mar 25 | OP |
| | malaise | Mar 25 | #1 |
| | Top 10 Idiots | Mar 25 | #3 |
| | malaise | Mar 25 | #4 |
| | underpants | Mar 25 | #2 |
---
Response to Top 10 Idiots (Original post)
Wed Mar 25, 2020, 05:01 PM
malaise (205,316 posts)
1. You could teach the Con a thing or two about time
---
Response to malaise (Reply #1)
Wed Mar 25, 2020, 05:25 PM
Top 10 Idiots (262 posts)
3. Yeah it's very slow here at the Top 10 home office!
Which is why we're reduced to four this week!
Next week we will be bringing the full 10 back!
---
Response to Top 10 Idiots (Reply #3)
Wed Mar 25, 2020, 05:36 PM
malaise (205,316 posts)
4. You do heroic work
week after week
---
Response to Top 10 Idiots (Original post)
Wed Mar 25, 2020, 05:03 PM
underpants (148,706 posts)
2. All I'm getting here is Ferris Bueller Nurse