Wed Feb 26, 2020, 06:00 PM
Top 10 Idiots (261 posts)
Top 10 Conservative Idiots #8-8: 4 Pardons & A Penance Edition


Remember when we used to just lock crooks up? I miss those days. But with a crook in charge it seems like all the criminals who got locked up before him are now getting off the hook. Perhaps the most famous of these is former Illinois governor Rod Blagojevich. BLAGO!!!! Yeah where is Jon Stewart when you need him? Yes, I understood that reference. But this week Trump pardoned a whole bunch of criminals who got locked up, mostly for financial crimes, but the most troubling of this bizarre series of pardons is most definitely Blago himself. And when you see the group that Trump included Blago in, well, it gets worse and worse!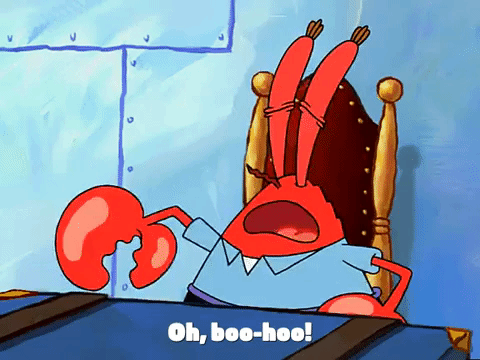 Aw… poor baby! He served in jail a long time? Don't do the crime if you can't do the time! Man, conservatives can dish it out but they sure as hell can't take it. By the way if you want to see the company that Trump keeps, not only did he pardon Blagojevich, he also pardoned people like former San Francisco Giants owner Edward DeBartolo, Jr, who was busted for fraud. And former NYPD commissioner Bernie Kerik, also busted for fraud. Or financial kingpin Michael Milkin, also busted for fraud. I'm sensing a patten here but I can't quite put my finger on it. Oh wait.






Except that there is no bad court thingy here. Trump pardoned a bunch of fraudsters, hucksters and scam artists. If we extrapolate this, does that mean that Trump is a fraudster himself? Of course everyone in this audience already knew that! But let's go back to that thing that Trump said about him not knowing Rod Blagojevich. YES YOU DID!!! He was on the Celebrity Apprentice!! Kiss Trump's ass and it is a get out of jail free card!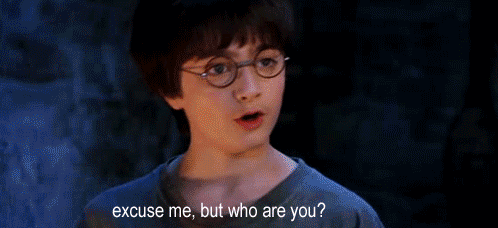 Ah yes, Celebrity Apprentice – the show where Meatloaf and Gary Busey practically murder each other over art supplies and former governors get fired for doing some poor research on Harry Potter. This is such a great time to be alive isn't it? But there is an interesting development in all of these pardons – it turns out that they could have a huge damper in the GOP's election strategy in Illinois – a key swing state, because Rod Blagojevich is considered persona non grata in that state!






[div style="padding: 20px; background-color: #ffffff; border-radius: 10px; box-shadow: 0px 2px 4px 1px #aaa;"][div style="font-family: arial, helvetica; font-weight: bold; border-bottom: 1px dotted #999; padding-bottom: 8px;"]
[font size="8"]Julian Assange

[br] [/font] [br]

Is quid pro quo a crime or is it not a crime? Well this isn't so much an act of quid pro quo as it is a complete and total clusterfuck. And of course if former California representative Dana Rohrabacher (R-Kremlin) were one of the witnesses in the impeachment trial against Donald J. Trump, then this could have serious implications. Just because Trump was implicated on two crimes does not excuse him from the other 100,000,000 he's accused of! And it doesn't take a Harvard educated lawyer to figure that one out! So what happened between Rohrabacher, Assange, and Trump? Calling this entire thing a "clusterfuck" is a misnomer if there ever was one!






Yeah that's kind of what trying to figure out this whole thing is like. So Assange was offered a pardon if he could clean up the hacking mess and say that it didn't happen? After seeing the shape he left the Ecuadorian embassy in, asking Assange to clean something up would be like hiring Walter White's pest control service to kill your bugs. Kills bugs dead! So how did this whole thing go down?






This whole thing is absolutely fucking crazy. And why is this already page 6 news? This should be on the front page with big, bold headlines highlighting that there was a former Congressmen in all of this and that the entire administration was in on it! These guys are completely insane. And come on, it's Trump, he'll give you a pardon and you don't have to do anything! Just have your lips firmly placed on Trump's ass! And his ass is big, it needs a lot of kissing!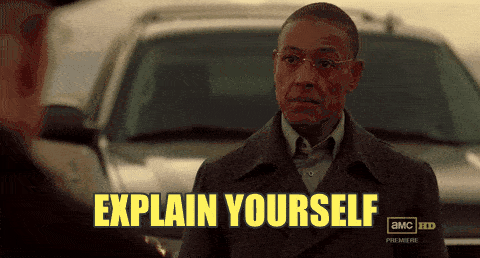 Please!! And come on, if you think this whole Assange thing is bad, just wait until you see what he has in place for Roger Stone! Instead of 4 weddings and a funeral, this is 4 pardons and a penance. Getting the R next to your name is basically a get out of jail free card when they're the most corrupt and out of control administration in American history? Yeah break the law and you get a slap on the wrist!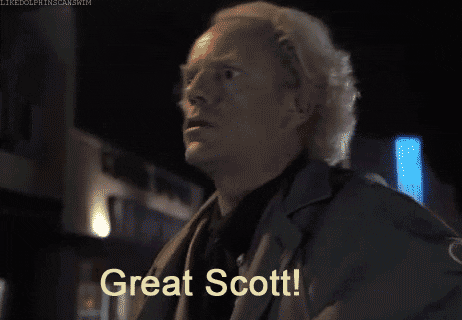 [div style="padding: 20px; background-color: #ffffff; border-radius: 10px; box-shadow: 0px 2px 4px 1px #aaa;"][div style="font-family: arial, helvetica; font-weight: bold; border-bottom: 1px dotted #999; padding-bottom: 8px;"]
[font size="8"]Bill Barr

[br] [/font] [br]

See here's the thing Bill, you knew the job was dangerous when you took it! When you work for an unstable man child like our president, @realDonaldTrump, he's going to break the rules and treat you like shit. It just goes with the territory. But there's been lots of calls for our Attorney General, Bill Barr, to resign. The Trump administration has created a revolving door and an absolute mockery of the highest institutions in the USA. Doesn't matter if it's the Attorney General, the State Department, or even the White House janitor. Well, given Trump's diet, I would hate to have that job! But why does Bill Barr suddenly have a beef with Trump over his tweets?






Well yeah actually Bill is the guy who is in the wrong here! Stop saying wrong!!! But come on Bill, are you serious? Have you seen @realDonaldTrump's Twitter feed? Dude, he's calling Adam Schiif an idiot right now! Oh look he used "Shifty Schiff" again! What a remarkably clever stable genius he is! And if you need any further proof that these two are stable, functioning geniuses who should be in charge of the highest levels, just check this out!






Dude, Bill, we need to have an intervention here. When 1,100 of your fellow attorneys are calling on you to resign, you should probably resign. Shit, even Bill's own close, personal friends are calling on him to resign. Yeah, cue the Sad Hulk Music! We haven't heard that in a while. At this point is there really no one who has called yet on Bill to resign? Maybe Trump but he's claimed the Attorney General as his own personal fixer. That's what happens when you're run by the mob!






Dude, Bill, you fucked up! You trusted Trump! That's what is going to happen! And you know Trump can't exist without his fixer. I mean the average lawsuit against him is currently hovering around the $20 million mark. Of course that's a conservative estimate. So really, how are you going to manage all those lawsuits? You need an asshole. Trump's an asshole, Barr is an asshole. It seems only natural that these two would be compatible with each other!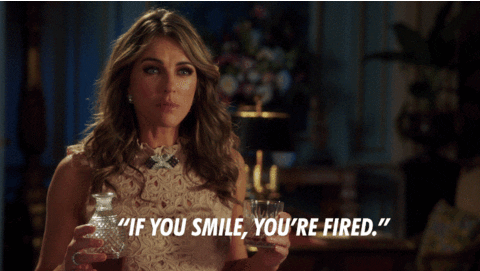 [div style="padding: 20px; background-color: #ffffff; border-radius: 10px; box-shadow: 0px 2px 4px 1px #aaa;"][div style="font-family: arial, helvetica; font-weight: bold; border-bottom: 1px dotted #999; padding-bottom: 8px;"]
[font size="8"]The Alt Right

[br] [/font] [br]

The Alt Right. They're the younger, hipper version of the KKK. Proudly terrorizing cucks and libtards since 2017. It's so easy to make fun of them isn't it? And for a group who claims to hate safe spaces, they sure do need a lot of safe spaces don't they? But like I said it is really easy to make fun of the Pepe The Frog crowd. One we need to talk about is Kailin Bennett. Yes, you know her as the gun-toting, 2nd amendment absolutionist who gained internet notoriety and a job at Infowars when she took her AR-15 to her Kent State graduation ceremony. Well, Bennett is the host of a talk radio podcast called "Liberty Hangout", because they're so cool and hip. Well, Kaitlin Bennett is one person who probably should not be invited anywhere, because she'll get kicked out.






No, they're saying boo-urns!! Yeah why don't we file that one in Reddit under "Oddly Satisfying" because nothing is more fun than watching a trash talker get her ass handed to her. You can't go out in public like that, honey after shit talking people. And then you can't go to your safe space to complain about it later. This is the real world, you got to be tough!!! There are no safe spaces! Of course the degree of this event varies depending on who you talk to.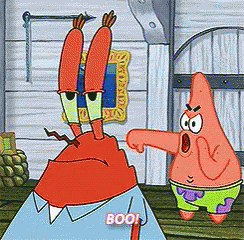 Wow, she seems like a real upstanding citizen! Not notifying police of who she is or the fact that she was going to be filming at the campus? Sounds like something Trump would do. So how does someone as crazy as Kaitlin Bennett become a media star? Well to become a star in the conservative world, all you have to do is launch a podcast talking about how much you hate Democrats and Hollywood, then retreat to your safe space when you get called out. And that's exactly what she did!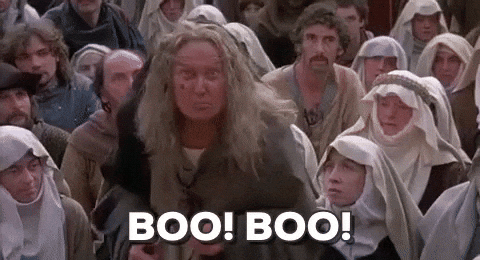 Shut up!!! Yeah so in order to become a star in the conservative world, all you have to do is wave a Bible, shoot a gun, and talk shit about Democrats. It's a winning formula! I've figured it out! Well, Kaitlin Bennett must be grinning to join Tomi Lahren as the Fox News blonde du jour. But really you can't talk trash, and not expect people to fight back. And don't go crying to your safe space the next time you get your ass kicked in public, honey!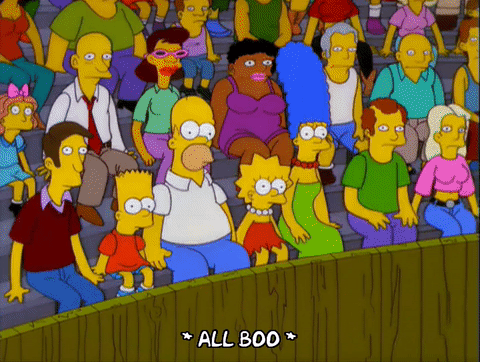 [div style="padding: 20px; background-color: #ffffff; border-radius: 10px; box-shadow: 0px 2px 4px 1px #aaa;"][div style="font-family: arial, helvetica; font-weight: bold; border-bottom: 1px dotted #999; padding-bottom: 8px;"]
[font size="8"]Top 10 Investigates: The Corona Flight

[br] [/font] [br]

Hey everyone it's time to investigate beyond the headlines! This is Top 10 Investigates!



News about the dreaded Corona Virus has everyone on their toes and wondering what is going on as news of the virus spreads all over the world. In fact how safe is it to travel as news of the Corona Virus spreads to the far corners of the globe and beyond? It's not limited to just one specific case in one state or any states, or any countries for that matter. The Corona Virus is making it difficult to travel with place after place getting quarantined. So how safe are you on your next flight? Where are you the most vulnerable? Let's take a look at some cases that may be arising all over the world, some maybe even in your own back yard. No, don't cue the horror music just yet.





So with the Corona Virus landing in Maui, it's safe to say that it has lead to all airports in Hawaii have begun screening for the virus. But what if you're traveling to Mexico or Canada? Or anywhere in Europe or South America? Well there's no telling where it could land next, and is one of the biggest nuisances lately. In fact if you travel to Italy you might want to have second thoughts, at least for the time being.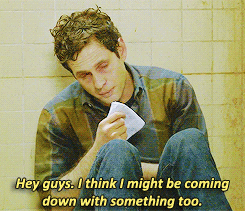 In fact at this point you're probably better off sitting at home with a nice glass of your favorite beverage and some music. And seriously, don't go anywhere, do anything, or buy anything for the foreseeable future, because you could probably die of the Corona Virus. Just quarantine yourself in an encased dome and stay at home. And if you do go somewhere that could come in contact with the Corona Virus, you should probably stay at home after you get home.






No, and in fact self-isolation isn't the solution either. So what do you need to do if you have travel plans that involve a place that has the Corona Virus? Where do you go? How do you protect yourself? And no, wearing a tent contraption like that one guy did. But no if you need to travel and you want to know what to do to protect yourself ahead of time there's plenty of precautions that you can take to make sure that you don't get the dreaded virus.






That's it this week for Top 10 Investigates. Good day.




[div style="padding: 20px; background-color: #ffffff; border-radius: 10px; box-shadow: 0px 2px 4px 1px #aaa;"][div style="font-family: arial, helvetica; font-weight: bold; border-bottom: 1px dotted #999; padding-bottom: 8px;"]
[font size="8"]Holy Shit

[br] [/font] [br]

Gather around my fair brothers and sisters of Madison! It's time to take a seat in the pew and pass the collection plate, for the Holy Church Of The Top 10 has convened and it's time to remind you that the holiest among us are the most full of:




My fair congregation! You know I don't like to revel in the sorrow of others. Because that's not what the good LAWRD JAYSUS would want, is it? Well to be fair, engaging in schadenfreude is kind of what these guys do on a daily basis. And does it not say in our Good Book "Judge not lest ye be judged?". Of course it says that! But what am I talking about today? I am of course referring to everyone's favorite Bible-based theme park, called "The Holy Land Experience". It's such a fun loving family destination where people can watch live crucifixion on the hour, explore ancient Biblical artifacts, and watch live gladiator battles. Just fun for the whole family! And its all tax free. Well, for them, not for you. So how is this dog and pony show losing money? Well there's a lot of factors.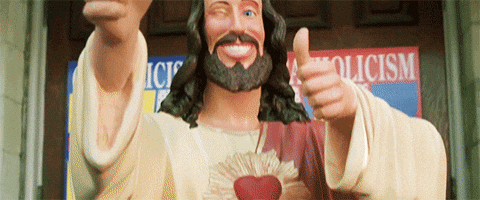 Yes, come to the light and see Buddy Jesus! He is the Jesus that we worship, oh LAWRD! You know how can something faith based, which enjoys tax exempt status be hurting financially? Everyone knows that the fastest growing religion on earth is atheism. And with such gawdy tourist attractions like these, why would anyone spend time and/or money on them? Well let's take a look at another faith based theme park, The Ark.






You know Ken Ham and his flock also need to go to the light and see JAYSUS! Because he is the way and the truth, can I get an amen??? It's no wonder that Christianity is on the decline in America, and if faith based leaders like Paula White are any indication, is it really any wonder? JAYSUS just isn't selling and moving merchandise like he used to. So why open a faith based theme park in 2020 when there is a huge possibility you could go out of business?






Hey we're on a mission from GAWD! So if you're Christianity, and your Holy Land Experience theme park isn't drawing the crowds that it used to, how can you be expected to make a profit in 2020? Because that's what JAYSUS would want! He would want us to be rich and to prosper monetarily! After all it says so in our Good Book here! Oh and give it up for our gospel choir, how great are they? Well if we want faith-based tourism, maybe our good friend Kanye can bring 'em in! JAYSUS merches, after all, people!






Yes, we are serious, Kanye! How about you open up your own religious theme park! And you can sell $225 sweatshirts, and enjoy tax exempt status! That's how you expand the faith-based tourism industry if others can't! Mass has ended, may you go in peace! That's it this week for:





[div style="padding: 20px; background-color: #ffffff; border-radius: 10px; box-shadow: 0px 2px 4px 1px #aaa;"][div style="font-family: arial, helvetica; font-weight: bold; border-bottom: 1px dotted #999; padding-bottom: 8px;"]
[font size="8"]Explaining Jokes To Idiots: Wendy Williams Insensitivity

[br] [/font] [br]




Yes it's the segment where we in the comedy profession explain humor to people who just don't quite get jokes. Or in this case someone who is really bad at telling them. You never, *EVER*, joke about someone's death. Ever. Sure, we've joked about death, destruction, and mass shootings a lot on this program. Hell, we even started the Top 10 when the San Bernardino mass shooting happened. And that one hit way too close to home. But you know what? We never joke about a specific person. We joke about the politicians who put us in these positions. We joke about the circumstances that lead to tragedy, but we never joke about death. And never at someone. If you want to know where that leads, just check out Top 10 #5-3, when punk rock band NOFX, a band known for having a low brow, self-deprecating sense of humor, made a joke about the Route 91 tragedy while they were in Las Vegas. That resulted in them losing sponsorship deals with Stone Brewing Company and getting kicked out of their own festival. So you can imagine what happened this week when talk show host Wendy Williams joked about the tragic murder of the ex-fiancé of Price Is Right host Drew Carey. Yes, she went there, and as you can imagine, a shit show ensued.





Now see Wendy? That's how you do a Price Is Right joke! No one is getting fired, but you can bet that some heads are definitely rolling at the Wendy Williams show. So when you say something that ridiculously insensitive, you can only imagine the backlash that is going to follow. Made of course worse by the fact that we live in the social media era where everyone and anyone can say literally whatever they want, and you can imagine that Wendy Williams is getting some well deserved shit.






Yeah they should probably pull a Liz Lemon here and tell the entire writing team to fuck off. You'd think that they would have standards and practices and quality control and about a hundred other channels before this goes on TV, and someone would say "Hey! This is a really bad idea!". But nope, that ain't happening here. The thing about this whole incident though – the reason why we can say whatever we want is that we're not on a major network! We have that coveted Wednesday at 2:00 PM slot at the local chuckle hut! Or the university commons which is where we're at right now! We're not on nationally syndicated TV with millions of viewers! And this comes off after literally a week when she made insensitive comments about trans people.





So there's plenty of comments about Wendy Williams both for and against. So according to Wendy Williams, gay men (or any men, for that matter) can't wear skirts, and premediated murder is just something to joke about. Just a hearty gut laugh. Does anyone even watch the Wendy Williams show? Does anyone at all? Besides people in nail salons during their lunch breaks? Oh was that insensitive? Yeah see what I did there? Only difference is, I don't command a national audience! At least Ms. Williams apologized to one part of her audience.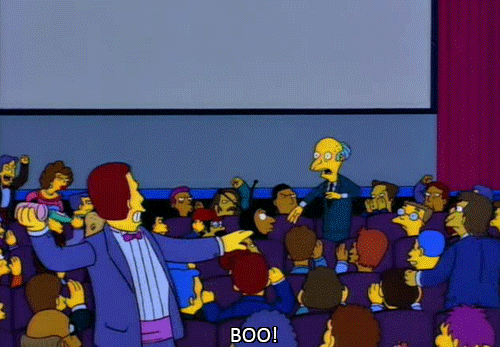 [div style="padding: 20px; background-color: #ffffff; border-radius: 10px; box-shadow: 0px 2px 4px 1px #aaa;"][div style="font-family: arial, helvetica; font-weight: bold; border-bottom: 1px dotted #999; padding-bottom: 8px;"]
[font size="8"]This Fucking Guy: Frank Amedia

[br] [/font] [br]




This week's This Fucking Guy is Frank Amedia. You may not know the name but he's a far right Trump loving pastor and creator of a group called POTUS Shield. Of course only in the Trump administration could such a group exist. And if you guessed that this group is steeped in some super far right, batshit crazy conspiracy theories, well, you guessed correctly! Like what? Well, the Corona Virus is probably the worst thing to come out of a Chinese fish market since that piece of Tilapia that you ate at Applebees that gave you food poisoning. Well, POTUS Shield has an opinion on that, and it's about as crazy as you might expect. Yeah it's becoming increasingly a common pattern among these kooks is to say the most absolutely batshit crazy thing that comes to mind. But the Christian right is getting really dangerous with their rhetoric and groups like POTUS Shield aren't helping things. And here's where things get scary – in an era where the Christian right is amping up its' game on the abortion front, maybe don't call the impeachment effort a "political abortion". Yeah that's a very poor choice of words!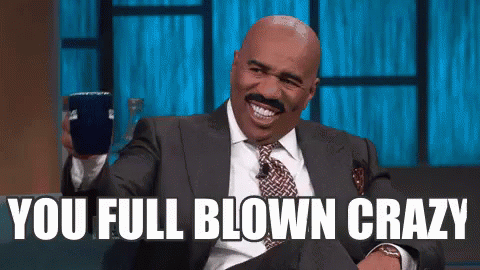 I'm pretty sure that somewhere, even Jesus is going "fuck this shit". But yeah that's a very poor choice of words there, Frank. And by the way in case you're wondering which God people like Frank Amedia worship, it's not the fun loving father of Jesus presented in the New Testament. No, they worship the Old Testament God, the God that reigns down fire and brimstone, and is a raging, egomaniacal asshole, you know, like a certain president that they also worship. Yeah, that guy!





Yeah really, with friends like these who needs enemies? So let's put it this way – Frank Amedia is the Paula White of Billy Grahams – just enough of an audience to go full batshit crazy with a bit of Trump's over the top ego-maniacism. Do we really need people like Paula White or Frank Amedia preaching from inside the White House? I'm pretty sure that's how dictators are created. And if you see the way that the world is heading, that's the last thing we need!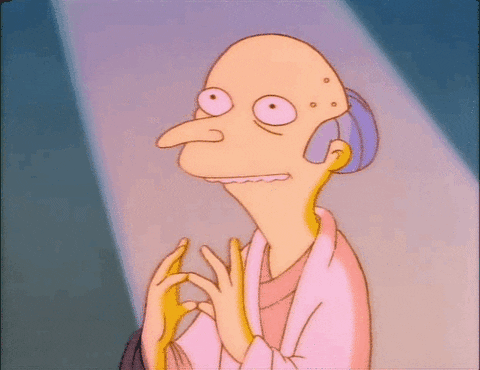 Yeah with these two at the helm of far right Christian conspiracy theorists, is it any wonder that we're doomed? Doomed, I tell you! That's Frank Amedia, this week's:





[div style="padding: 20px; background-color: #ffffff; border-radius: 10px; box-shadow: 0px 2px 4px 1px #aaa;"][div style="font-family: arial, helvetica; font-weight: bold; border-bottom: 1px dotted #999; padding-bottom: 8px;"]
[font size="8"]I Need A Drink

[br] [/font] [br]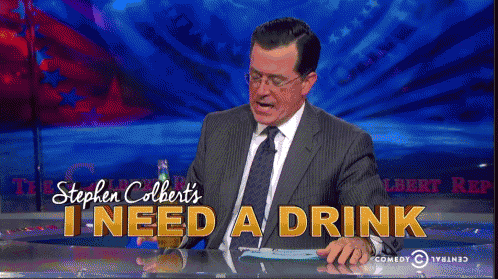 I'm sure that I don't have to tell you that when the news gets way too dark, the only solution is to kick back with your favorite beverage, chill out, and talk about literally anything else. So that's what we do here is to bring the lighter side of the news while imbibing our favorite beverages. This week we're going to talk about planes. Of course, traveling has been miserable since 9/11 but these days it's getting way more entertaining. So tell me bartender what goes well with a story about travel? Oh you mean that I can have anything I want as long as it's served in those tiny liquor bottles? OK then I will take an airplane sized Jack & Coke thanks. Anyway, hysteria, stupidity, and misinformation surrounding the Corona Virus is a thing. And this guy, in a perfectly normal flight from Cincinatti, this guy whipped out a tent to protect himself from the virus. Or so he thought.





Come on dude, you do realize that thing has holes in it right? You're about as safe as if you wore laser proof sunglasses to protect you from a laser pointer. But if the Corona Virus is inhibiting your travel plans, there's plenty of other things that you should probably stay away from the next time you board your next trip. Like emotional support animals for instance. Can we please let this trend just fucking die already?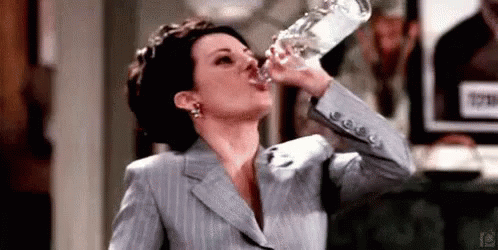 Thank god! If I get on a plane and I have to sit next to someone's emotional support parrot, I'm getting off that plane! Whether it's strange guys in tents or your next door neighbor's emotional support donkey, there's plenty of reasons why you might want to make your next trip to Oklahoma City a road trip. Like for instance, no, I don't need a donkey on my next flight to Detroit, OK? There's a reason why people haven't been allowed to bring pets like this on planes!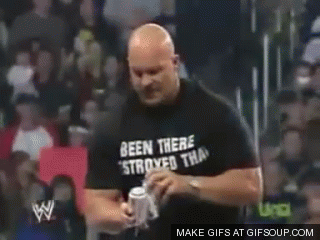 Yeah I need to chug some beers like Steve Austin does! Because this whole thing is getting way out of hand. We don't need guys in tents on planes. And we certainly don't need your emotional support peacock on my flight to Boca Raton. Why is Florida immediately the first place that comes to mind when I think of this? This trend started with the super rich. You know what the only difference is? The rich fly on private planes! They're not on a United A320 that stops in Denver! The good news is that this insanity might be ending soon, we can only hope.






[div style="padding: 20px; background-color: #ffffff; border-radius: 10px; box-shadow: 0px 2px 4px 1px #aaa;"][div style="font-family: arial, helvetica; font-weight: bold; border-bottom: 1px dotted #999; padding-bottom: 8px;"]
[font size="8"]Keeping Up With The Candidates Ep.25: The End

[br] [/font] [br]




Welcome back to our 2020 voters' guide Keeping Up With The Candidates! This is the very last and final edition of Keeping Up With The Candidates. But why is it coming to an end? Because we are head fast heading into the primaries. We're going to take a break with our 2020 Stupidest State contest, and Selection Sunday is next week. That said, when we come back after our traditional Memorial Day break, we are going to jump into the deep end of the election. And as such, this segment will be called "Stumble To The White House (Probably)". When we should hopefully have a candidate picked out by then that the Democratic party can get behind. Well the debate in Las Vegas proved to be extremely interesting.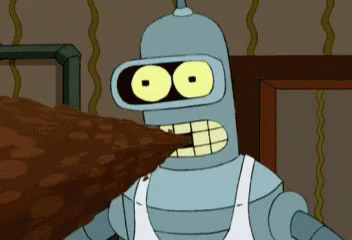 Holy shit, Liz, where the hell have you been this whole time? If we can see more of that before the election, that would be great! Someone has to beat Trump, someone has to! Now the question is how do we go about doing this? Well, for one thing the Dems really need to cut out the Circular Firing Squad, because it's not helping.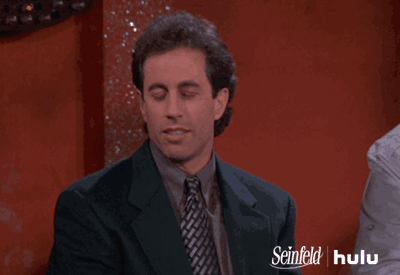 This is going just great guys! Come on, we need to get the lead out! It's going to take a miracle to beat Trump and the Christian right and send them packing in November. So how? How do we get the lead out and where do we go forward and not backward? Because in order to beat Trump it's going to take an army to do so. And last week I said that Bernie Sanders commands that army. But really why is Bloomberg still in it? At this point he's the XFL of AFLs competing against the NFL.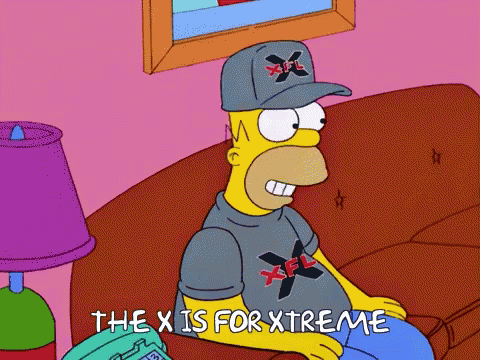 Yeah and have you seen how much of a dumpster fire the XFL is this week? Whew, we're only 3 weeks into the XFL and it's the shit show that everyone expected it to be. Oh yeah and that seems to be about how many weeks Bloomberg has been in it. It's like when your favorite team makes the wild card and they're going up against the Yankees. Come on, dude, you'll get lucky if you make it past the first round.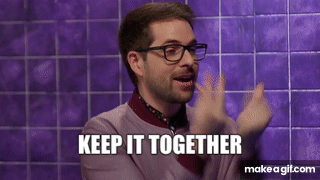 By the way normally this is where we would end it, but we got to show how Bloomberg is faring in cities like Flint, Michigan, and yeah it's exactly what you would expect.


Link to tweet



[font size="4"]Next Week:[/font]

There is no next week. This is the end everybody! Thank you for watching. We will be back with our Road To The White House… Probably segment after Stupidest State 2020!






[font size="8"]And Now This:[/font]
[font size="8"]Sons Of Apollo[/font]

Ladies and gentlemen, I am super excited to have this next group on! They are a progressive metal super group featuring members of a bunch of different metal bands. Playing their song "Goodbye Divinity" from their album MMXX, give it up for Sons Of Apollo!





Thank you Madison! We had a great time! We are off to Wichita next with the kickoff of our 2020 Stupidest State contest! See you next week!


Credits

Host: Initech
Top 10 Conservative Idiots Recorded In Front Of Live Audience At: University Of Wisconsin, Madison, Wisconsin
Holy Shit Gospel Choir: UWM Choir Club, Madison, WI
Images: All images copyright belongs to respective copyright holders.
Videos: All videos copyright belongs to respective copyright holders
Articles: All article content copyright belongs to respective copyright holders
Writing: Top 10 Writing Department
Graphics: Top 10 Graphics Department
Research: Top 10 Research Department
Lighting & Stage Props: Top 10 Lighting Department
Legal: Top 10 Legal Department
Advertising: Top 10 Advertising Department
HR: Top 10 Human Resources Department
Initech's Wardrobe Provided By: JAB Inc.
Wheel Of Corruption By: Studio 1 Stage Props, Burbank, CA
Sons Of Apollo Appear Courtesy Of: Inside Out Music
Management: Initech Productions, CCC Management
Follow The Top 10 On Twitter at: @10Idiots
New! Follow The Holy Church Of The Top 10 On Twitter: @churchoftop10
Questions? Comments? Complaints? Hate mail? E-mail The Top 10 at: Top10ConIdiots@gmail.com



Initech Productions: Yes, We Got The Memo


0 replies, 352 views