Mon Feb 24, 2020, 12:45 AM
A HERETIC I AM (20,403 posts)
There is WAY too much TV & Media and we are all too fucking wrapped up in it.
There is.
There's simply too much.
This isn't about the election, it's about simple overload. There. Is. Too. MUCH.
(God fucking damn, how I hate that bullshit about putting a period after every word, but there you go)
Look..Let's stop the bullshit about how we are all somehow the mainstream, OK? That we have some special insight. That we're fucking special.
WE AREN'T.
Democratic Underground is NOT the mainstream of the left side of the political culture in the United States, OK? It just isn't. And it never has been.
We need to admit, and come to grips with the absolute fact that this is a group of old farts that have free time and access to computers, And that's bloody well all, for fucks sake.
To be more clear, DU is a shitload of folks that for the most part, have had, or still own a copy of "Rubber Soul" and seemingly have failed to evolve fast enough to understand that there is
TOO MUCH FUCKING TV.!!!
Look...this is but ONE SINGLE FOLDER on my iPad;
Here's page two!
How the ever living fuck am I, or any one of you supposed to keep up with all that bullshit?
Add Facebook, Twitter, Postimage, Instagram, Whogivesafuck, etc. etc. etc.
THERE IS SIMPLY TOO MUCH.
Here's what I do is these days when I see a controversial post on DU, regardless of the forum;
I look at the members profile, and if they have been here less than 4 years, they go on my "second page".
THERE IS TOO MUCH TELEVISION AND MEDIA AND INTERNET AND I DON'T HAVE TIME FOR ANY BULLSHIT ANY LONGER.
I have porn subscriptions to watch, for fucks sake,
Thanks for your time. We now return you to your regularly scheduled programming of clutching pearls and grasping straws.
Oh..and one more thing.....
GO OUTSIDE, FOR CRYING OUT LOUD!
The sun sets every day;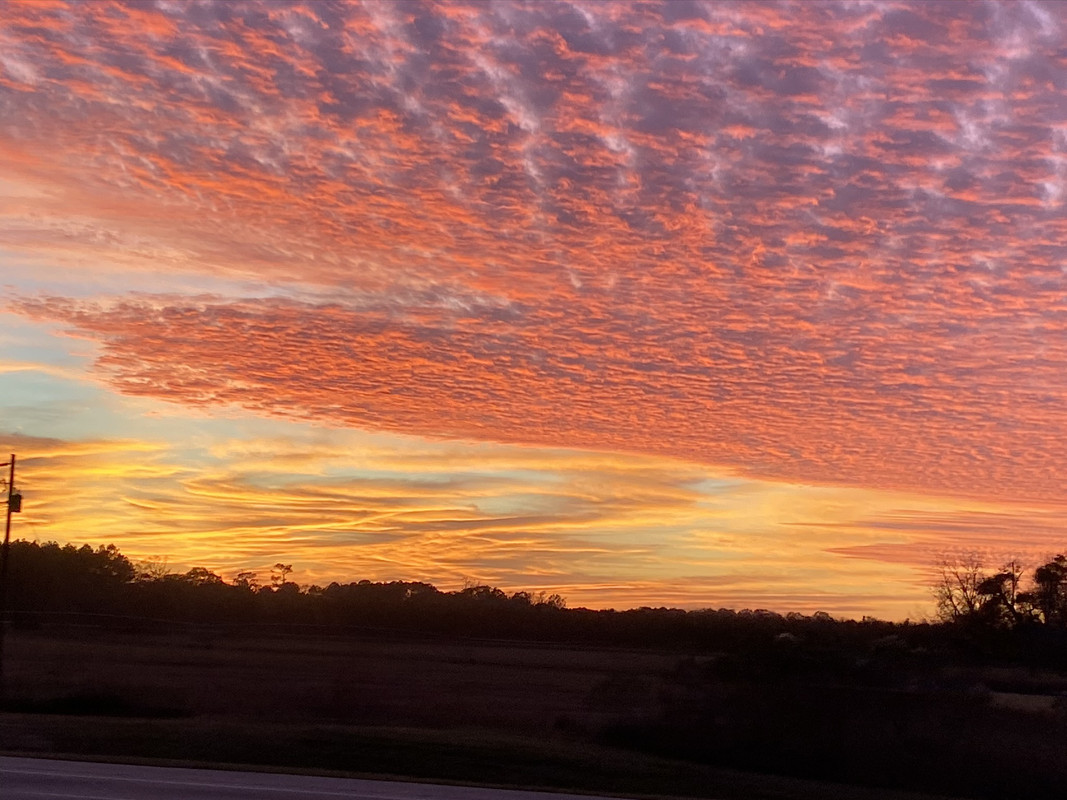 8 replies, 609 views
Replies to this discussion thread
| | | | |
| --- | --- | --- | --- |
| 8 replies | Author | Time | Post |
| There is WAY too much TV & Media and we are all too fucking wrapped up in it. (Original post) | A HERETIC I AM | Feb 24 | OP |
| | elleng | Feb 24 | #1 |
| | SlogginThroughIt | Feb 24 | #2 |
| | A HERETIC I AM | Feb 24 | #3 |
| | PoindexterOglethorpe | Feb 24 | #4 |
| | PSPS | Feb 24 | #5 |
| | treestar | Feb 24 | #6 |
| | Initech | Feb 24 | #7 |
| | hunter | Feb 24 | #8 |
---
Response to A HERETIC I AM (Original post)
Mon Feb 24, 2020, 12:50 AM
elleng (96,175 posts)
1. Right!
I DO sunsets every night, and watching Mama Mia for a break.
We know LITTLE.
We DO know that putin + repugs will disrupt.
---
Response to A HERETIC I AM (Original post)
Mon Feb 24, 2020, 12:50 AM
SlogginThroughIt (567 posts)
2. ok boomer?
---
Response to SlogginThroughIt (Reply #2)
Mon Feb 24, 2020, 12:57 AM
A HERETIC I AM (20,403 posts)
3. For once in who knows how long, you're actually correct
Born when there were 49 states, and when the last decent Republican held the office of the President.

So yeah...I am by definition a "Baby Boomer"


:::Whisper::::: (You actually read the rest, didn't you, sonny?)
---
Response to A HERETIC I AM (Original post)
Mon Feb 24, 2020, 01:05 AM
PoindexterOglethorpe (12,669 posts)
4. No doubt.
I have not had conventional TV/cable/satellite since 2008. I moved then from Kansas to Santa Fe NM (after a divorce in case that matters) and didn't buy a TV for the following reasons:

1. If I'm going to have a TV I'm going to have cable or whatever for the better reception.
2. I did not want to spend the money needed for a real TV.
3. (and while this may seem trivial, it was the deciding factor) The only place to put the TV, where the cable hook up was, was in front of the window in the living room. For what it's worth, we have VERY strong light here in northern NM, and to watch a TV placed in front of that window would mean having the blinds closed. Really? Having the living room dark all the time? No thank you.

At first I considered no TV to be an experiment. After all, I'd gone without TV three or four times earlier in my adult life and always returned. But this time, I had the internet.

I moved here in July, 2008. The National Conventions were getting ready to happen. Guess what? CNN (and probably other networks) did streaming of the conventions. Hooray! I could watch them live!

I quickly learned that whenever there was a breaking news story, local TV stations went to live streaming coverage. Yes!

I am not a purist who never watches TV shows. I watch my share of them, even if I'm not always up-to-date on the most current shows. We truly live in a golden age of television, and there is far more to watch, much of which is quite good, than any of us have time for. I occasionally find it annoying that a show I want to watch is not available to me, but I just shrug my shoulders and move on to something else.
---
Response to A HERETIC I AM (Original post)
Mon Feb 24, 2020, 01:28 AM
PSPS (9,128 posts)
5. It's called "outrage porn" and it's the bread and butter of media today. Don't get sucked in.
Someone else mentioned looking at members' longevity and it dawned on me that I've been on DU for 20 freaking years! It all started when W was installed. Where has all the time gone? Geesh!
---
Response to A HERETIC I AM (Original post)
Mon Feb 24, 2020, 10:19 AM
treestar (76,298 posts)
6. And we let the pundits decide
what is important. And are distracted from what is. The pundits are in it for money. They will entertain, not inform.
---
Response to A HERETIC I AM (Original post)
Mon Feb 24, 2020, 10:24 AM
Initech (79,889 posts)
7. I like what John Oliver said last week:
"It's like saying that the number one show on Netflix is spending 40 minutes trying to find something to watch and then you can never agree on anything!"
So true!
---
Response to A HERETIC I AM (Original post)
Mon Feb 24, 2020, 11:55 AM
hunter (30,974 posts)
8. My wife and I quit television more than ten years ago.
No cable, no satellite, no broadcast.

Best of all no crap news, opinion, or commercials. I think television is the worst possible medium for news and opinion. Political advertising is an abomination. Yelling at the television accomplishes nothing. Television makes people anxious so they feel like they have to buy something or vote for some asshole like trump won't make their miserable ineffective lives any better.

Television made trump, television can fucking eat him and die.

Netflix is $8.99 a month, and Redbox DVD rentals are $1.75 a night.

That's plenty of television.

Best of all, no commercials.