Wed Jan 29, 2020, 05:00 PM
Top 10 Idiots (246 posts)
Top 10 Conservative Idiots #8-4: Extremely Loud & Incredibly Angry Edition
Last edited Wed Jan 29, 2020, 05:34 PM - Edit history (1)



Impeachment is all over the news and we got to talk about it. But the specific angle that I want to talk about is everyone's favorite mustachioed James Bond villain sidekick John Bolton. Yes, Bolton's testimony could be the final nail in the coffin for the Donald J. Trump administration. But most likely probably not. Really this thing with Bolton is turning out to be quite the shit show. Seriously, even Fox News is turning against Bolton. And what do you have to do being a member of the GOP to get Fox News to turn on you?






So Bolton is defecting! This is quite the interesting turn of events. As the entire world is creeping toward fascism, anti-globalism, and hard right dictatorships. Is this what we really want? I know that I definitely do not want this! Can a guy who was formerly on the inside of the UN be the one to stop this? Quick! To the dictator-mobile! These guys are extremely loud and incredibly angry! Can't believe I pulled that reference out, did you? Well I've got plenty more where that came from!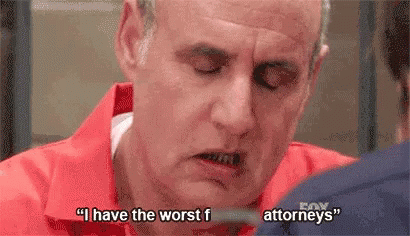 So let me get this straight – while Trump's lawyers were arguing that the trial should be over as quickly as possible, Bolton's book that is coming out may be the very thing that extends it? Get ready everybody because this could be a very long trial. But the good news is – John Bolton may have very well proven Nancy Pelosi's claims. This would make him the anti-hero hero of the Democratic Party. You know, like Walter White, but without the meth.






No we're not bringing in the dancing lobsters just yet. This is just a small piece of a very complicated puzzle. You don't just commit treason against the United States. No sir. You can't drain the swamp when there's a turd clogging the drain. And that turd's name is Donald J. Trump. So what's the next step as this trial wraps up? What's the next part of John Bolton's plan? Well there's no easy answers, that's for sure!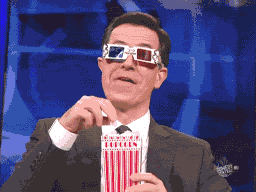 [div style="padding: 20px; background-color: #ffffff; border-radius: 10px; box-shadow: 0px 2px 4px 1px #aaa;"][div style="font-family: arial, helvetica; font-weight: bold; border-bottom: 1px dotted #999; padding-bottom: 8px;"]
[font size="8"]Impeachment Part 2

[br] [/font] [br]

Yeah so there's a lot of news and conflicting reports surrounding impeachment coming through the pike and you're going to be hearing a lot of it. Unfortunately we won't get to the Trump Barfs His Brain rally in New Jersey this week. Nor will we get to his interview before the Super Bowl. I mean who knew that he could land an interview with Sean Hannity? Really? You really need to know the answer to that question? Because if you have to answer why Sean Hannity is interviewing Trump, you are in the wrong place my friend. It's been long established on this program that Hannity has his lips super glued to Trump's ass and not even the strongest crowbar could pry them off.






Hey man I thought the NFL had a policy against showing boobs on TV! Thank you I will take that one, audience! Back to impeachment. We talked about the witnesses in the first entry. For this entry I want to talk about the transcripts. You know Trump, like the broken record that he is, is insisting that we read the transcripts. Which we're betting that he hasn't. We're also betting most of his supporters haven't either.





Read the transcripts! Read the transcripts! Shut up! There's no such thing as a "perfect" phone call, Trump. Only in your warped mind could that happen. But then again there's a lot of things he says that don't make sense. But come on, is there anything that Trump doesn't lie about? Is there anything that his increasingly warped supporters won't lie about?






Damn straight he does! And when it comes to impeachment, it's not the transcript we're interested in, and there's no way that Hunter Biden did what Trump said he did. And how can we read the transcript when it's being read under lock and key? Yeah no, that transcript it's already been said and done, it's this transcript that I'm interested in! Really, shut up, Trump. You're fired.






[div style="padding: 20px; background-color: #ffffff; border-radius: 10px; box-shadow: 0px 2px 4px 1px #aaa;"][div style="font-family: arial, helvetica; font-weight: bold; border-bottom: 1px dotted #999; padding-bottom: 8px;"]
[font size="8"]Doomsday Clock

[br] [/font] [br]

We need some music for this one.



Yeah that's my shit! If you haven't noticed, the Doomsday Clock has been ticking towards midnight ever so slightly. But lately with the world preferring batshit crazy fascist dictators and the USA having an uncontrollable man child at the helm in charge of our nuclear weapons, is it any wonder why we've moved past the proverbial two minutes? Yes, just like in a football game, the 2 minute warning has served as a reminder that we are ever closer to the impending Armageddon that is going to kill us all in a horrible fiery apocalypse. So why is it now moving past the two minute mark? Well we're mere seconds away from total catastrophe.





Lousy beatniks!! But before you go cueing the "We're all gonna die" graphics, this isn't that segment, at least this week! Thanks to global instability, you never know what's going to happen. But guess what is fueling the fire? Well it's not Trump, it's the fact that nuclear arms treaties signed by Russia and the US are set to expire. And with Putin and Trump at the helm, anything can happen. Let's just sit back and watch the fireworks. Literally.





Well I hope we have the ability to survive an atomic meltdown like Homer does. But he's an expert at this sort of thing. Us average joes on the other hand, are not. But that said, is it time to stop the Doomsday Clock from ticking forward? And what happens when we get to midnight? And is nuclear war the answer? Tune in next week to find out! Wait, don't tune in next week to find out.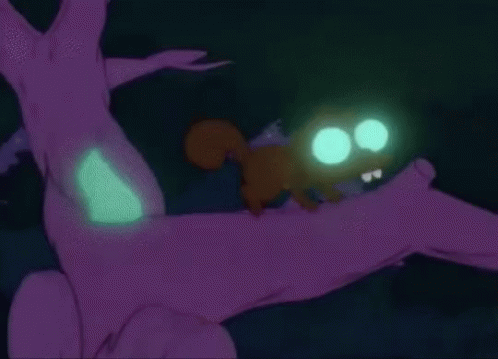 Well I for one welcome our nuclear squirrel overlords. And Nuclear Squirrel I hear just got added to Coachella. And in case you're wondering what is fueling the fire moving the Doomsday Clock well guess what? It's that device that you're holding in your hand right now. Yeah I'm talking to you. It's your phone – your Facebook, Twitter, and social media accounts.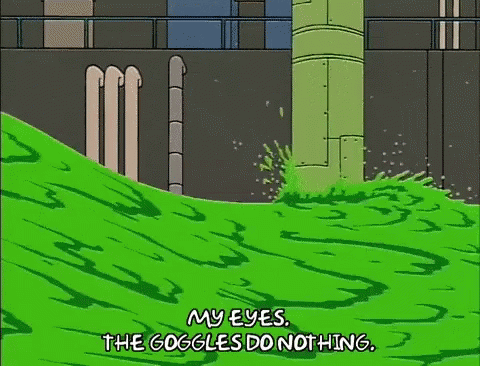 [div style="padding: 20px; background-color: #ffffff; border-radius: 10px; box-shadow: 0px 2px 4px 1px #aaa;"][div style="font-family: arial, helvetica; font-weight: bold; border-bottom: 1px dotted #999; padding-bottom: 8px;"]
[font size="8"]We're All Gonna Die

[br] [/font] [br]




Hey everyone guess what! We're all gonna die! Wooooooooooooooo!!!! Woooooooooooo!!! Wooo. Woo. And in case you're wondering how we're all gonna die – it's because there's a new super virus that is going to kill us all. And I love when the media tacks the word "super" on to anything. Super virus. Super food. Super man. Super monkeys. Yes, there probably are super monkeys out there. That was our planet!!! Damn you all to hell!!! I'm getting carried away here. But we have to talk about the utter insanity surrounding the Corona Virus. Could you get it? Yes. But at this point your odds are about the same as winning the lottery.






That's right – the Corona Virus may have originated in Southeast Asia, and there have been 4 confirmed cases. Yes, I can literally count the number of cases on one hand. So yes we're all gonna die!!! Ahhhh!! I mean seriously people let's lighten up and revel in facts before we let the media get the better of our biggest fears regarding deadly diseases. Oh wait what's that? Oh cue the horror music!






I love how confident that guy is. So if you go to an airport like Boston Logan coming from Southeast Asia, you will get screened for the Corona Virus. And that's quite possibly the worst thing you can get screened for, other than if your girlfriend screens your credit before you start dating. What? You will only date guys with a 720 credit score or better? Get out of here!! And don't think we're onto you, World Health Organization! Even you can get this wrong!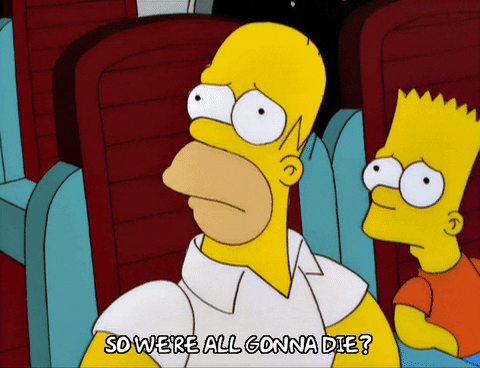 Yeah probably. But fear not! You know who created this most evil of super viruses that could possibly kill you? I'll give you a hint – it's the most evil creature of them all! Yup, we created this virus. It originated in a cave in Thailand, like all horrible things do. But as much as we created this virus epidemic, we alone get to fix it. That's why we are the worst creatures of them all.






[div style="padding: 20px; background-color: #ffffff; border-radius: 10px; box-shadow: 0px 2px 4px 1px #aaa;"][div style="font-family: arial, helvetica; font-weight: bold; border-bottom: 1px dotted #999; padding-bottom: 8px;"]
[font size="8"]Top 10 Investigates: Jeff Bezos Hacked

[br] [/font] [br]

It's time to investigate beyond the headlines! This is Top 10 Investigates!



The issue of cyber security is a very complex one. People day in and day out complain about, and are worried about their bank accounts and personal data being bought and sold under very shady circumstances. But this hack claim surrounds just one person. And that person just happens to be the wealthiest man in the world, Amazon CEO Jeff Bezos. Even Jeff Bezos is not immune from hacking and phishing scams that have plagued the internet since its' inception. But just how accurate are the claims that Bezos was hacked by Saudia Arabia via the What's App application? So who is to blame in this situation?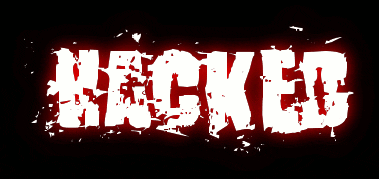 Yes, there's a chance Jeff Bezos could have been hacked, but then again he is Jeff Bezos. It's not like you have to do a search on the black market internet to find out much information about him. Also, it's the National Fucking Enquirer too, they don't exactly have the highest journalistic integrity in the journalism industry. But then again, neither do we. But who is to blame for this? Do you blame the Saudis? Or is it the fault of the phone manufacturers?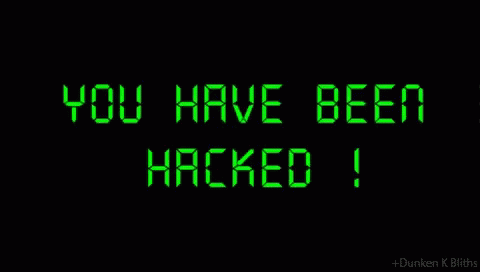 Yes, you could have been hacked, or someone could have done a Google search. But how it happens and why it happens could apply to just about anybody. But could Saudi Prince Muhammed bin Salman been behind the hack? Yeah probably. But don't go playing the blame game. Because that's how they win, and they thrive off this sort of thing. Did Jeff Bezos get hacked or did he not get hacked?






That is a good question. But the question of whether or not Jeff Bezos' phone was hacked is more of a discussion of power. And both of these men – Jeff Bezos and Muhammed bin Salmon have been in a competition for a quest for power and money for a very long time. Where does it end? That is a question for the ages. But who is more powerful? It might surprise you to learn that neither of them is.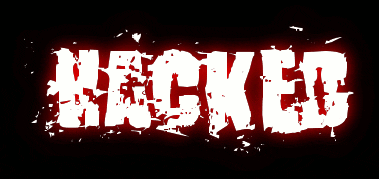 That's it for Top 10 Investigates. Good day.




[div style="padding: 20px; background-color: #ffffff; border-radius: 10px; box-shadow: 0px 2px 4px 1px #aaa;"][div style="font-family: arial, helvetica; font-weight: bold; border-bottom: 1px dotted #999; padding-bottom: 8px;"]
[font size="8"]Holy Shit

[br] [/font] [br]

Gather around my fair brothers and sisters of Miami! It's time to take a seat in the pew and pass the collection plate, for the Holy Church Of The Top 10 has convened and it's time to remind you that the holiest among us are the most full of:




My fair congregation! I was in Washing ton DC last week. Of course you know that last week there was an annual event called the "March For Life". It's the annual gathering of misogynists and anti-abortion activists from all over the globe. And yes, they are becoming a diverse bunch. But let's not distract from the issues, because I'm sure that is not what the good LAWRD JAYSUS would have in mind! Am I not right about that? And really, do we need the unholy, ungodly Dark One, whose name shall not be spoken in my church. to lead such a ceremony? Because he is the most ungodly man of them all yet he is being treated like some kind of saint among anti-abortionists!






Why yes he does!!! And he also sits in the Oval Office, and that is why his name shall *NOT* be spoken in my church! Have the Christian right become so deluded that they really thin that he's the savior when we all know that he is not? I ask you that! I do not believe that it is in the good book, thank you very much sir. But we're not out to tame the pro-life movement. No. Instead, how do we get them on our side? That's a question as old as time itself.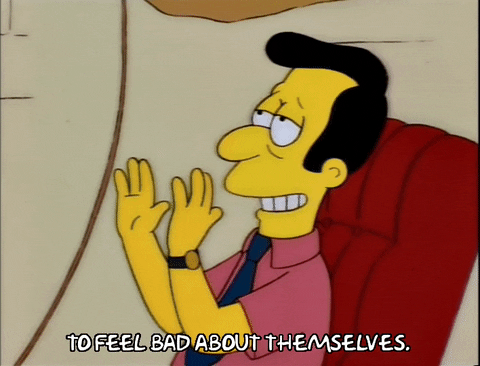 No, we can't reason with these people or even get them to join our side. They are entangled with the Dark One, and they are brainwashed by social media propaganda and the right wing clergy, and 40 years of this isn't going to end overnight. So I ask you, my fair congregation! What can we do? What's really bizarre is that they are calling themselves "pro woman" when we all know they are anti and have always been anti! Can I get an amen??






Yes! Jesus facepalms at the fact that the Dark One slams Democrats, because that's all he does – lie, cheat, name call, and play the GOP blame game! Now I ask you, my fair congregation, why is the youth movement getting involved in anti-abortion politics? Because it's a movement designed to trick people into voting against their best interests. And no one does it better than anti-abortionists. All I have to say is that if young ladies want to get involved in this movement, well, here's what they are in for!






But do they have actual knowledge of abortion or just the propaganda that their parents passed onto them? Either way we are in a fight for the unforeseeable future my fair congregation! Mass has ended, may you go in peace! That's it this week for:





[div style="padding: 20px; background-color: #ffffff; border-radius: 10px; box-shadow: 0px 2px 4px 1px #aaa;"][div style="font-family: arial, helvetica; font-weight: bold; border-bottom: 1px dotted #999; padding-bottom: 8px;"]
[font size="8"]Beating A Dead Horse: LA City Council Vs Houston Astros

[br] [/font] [br]




Last week, we pointed out that the Houston Astros are dirty cheaters that cheat, and Alex Cora is the dirty cheater who lied and got fired for it. But then an interloper had to go and make things worse. That interloper? The Los Angeles City Council. Los Angeles is of course home to the LA Dodgers, who faced both teams managed by Alex Cora in back to back World Series. Now if you're the city of Los Angeles, what do you do in this situation? Well, you petition the MLB to take back the World Series that were won under shady circumstances and give them to the team that rightfully deserves them. Wait, that doesn't work in real life does it?





Dammit Mattingly, I thought I told you to get rid of those sideburns!!! But is it the business of the LA City Council to say who can and who cannot win a World Series, or any title game for that matter? Sure, the Houston Astros are dirty cheaters that cheat. But as social media was quick to point out, the fact that the Dodgers didn't win the World Series is actually the least of their problems.





Yeah come on, LA City Council, you've got way more on your plate to deal with, who won the World Series should be the last thing you care about. I mean come on, you have a homeless crisis and people pooping on the sidewalks to deal with. Let's address that first. Then maybe item number 567 on your list can be figuring out who rightfully won the 2017 World Series. And I mean come on let's ask the Dodgers what they think should happen. Do they want this?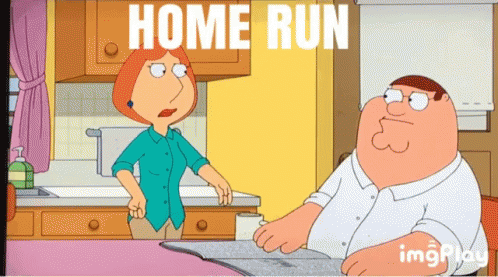 Eh… not exactly a home run here as the players don't want it, the fans don't want it, and really the LA City Council opened up a can of worms that it shouldn't have. So who exactly wants it? The answer is nobody and this is something that nobody asked for and nobody wanted. Is it a home run? Hell no, it's a swing and a miss on strike three.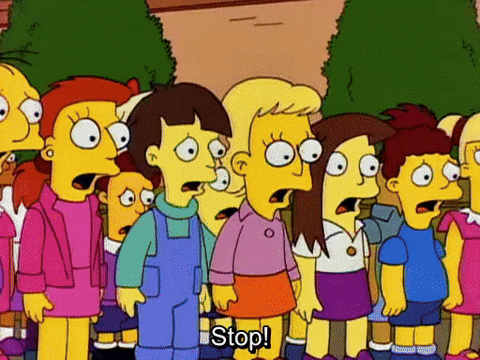 [div style="padding: 20px; background-color: #ffffff; border-radius: 10px; box-shadow: 0px 2px 4px 1px #aaa;"][div style="font-family: arial, helvetica; font-weight: bold; border-bottom: 1px dotted #999; padding-bottom: 8px;"]
[font size="8"]This Fucking Guy: Mike Lindell

[br] [/font] [br]




This week's This Fucking Guy is the CEO of My Pillow, Mike Lindell. And for the sake of this piece, I'm going to refer to him as the "My Pillow Guy". So My Pillow Guy is a rising star in the GOP because he's somewhat of a minor commercial celebrity. And the GOP loves them some weird celebrities, whether it's Meat Loaf, Ted Nugent, Jon Voight, or washed up televangelist Jimmy Swaggart. The Dems get all the cool celebrities, the GOP gets a guy who hawks cheap pillows. And he's something of a minor celebrity because he's been seen with everything from cardboard cutouts to partying with Trump on New Year's Eve at Mar-A-Shithole . Yes, that makes him a rising star in the GOP. And well he can pretty much do anything right? Well, what are his qualifications exactly?





That's right, in the GOP, all you have to do is say what they want to hear, trash dems, and blame everything on abortion, you've got it made in the shade, yo! So My Pillow Guy could be the next governor of Minnesota, an esteemed position previously held by fellow GOP celebrity Jesse "The Body" Ventura. You know for a party that claims they loathe celebrities, they sure do elect a lot of celebrities, don't they? I'll take that one, thank you! So how good are My Pillows? Let's ask the experts!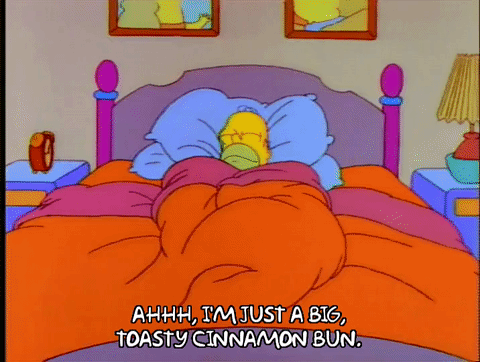 So $80 for a single marginal pillow endorsed by a former crack addict? No thanks, I like my pillows endorsed by Ambien addicts, because if anyone knows sleep, it's people who will take a drug that will make them do weird shit when they sleep! And in case you're wondering My Pillow Guy's GOP street cred, well he's got plenty of it! He's even got the same lawyers that they do! And of course if Rudy Guiliani is any indication, the GOP has a great track record there!






Nothing to see here, please disperse! Yup, it's a good old fashioned GOP circle jerk! Featuring My Pillow Guy and a failed candidate who should probably not quit his day job. Sure, the GOP and the Christian right love this guy because he's a self-made go getter who overcame addiction and built a global business empire. That's the American dream right? Well, he's using the money he made from his day job to finance his weekend job – ending legalized abortion. If you want this guy to be your next governor, Minnesota, you'd better be paying attention to what he's doing behind the scenes!






That's My Pillow Guy, this week's:





[div style="padding: 20px; background-color: #ffffff; border-radius: 10px; box-shadow: 0px 2px 4px 1px #aaa;"][div style="font-family: arial, helvetica; font-weight: bold; border-bottom: 1px dotted #999; padding-bottom: 8px;"]
[font size="8"]People Are Dumb

[br] [/font] [br]

Ed. note: Due to the Kobe tragedy, our planned "I Need A Drink Piece" on the death of Mr. Peanut will not air at this time. Instead expect to see it in a future "Best Of" edition. So enjoy this People Are Dumb segment instead. Enjoy!

Hit it!



So of course you know by now that people are people, and people are dumb. Because the crazy never fails and there's plenty of things that can go wrong in the course of a day. And then there's people who are just plain dumb. So who is dumb this week? Well I want to start with a very overlooked category of idiots – stupid cops! And this story is an international one, coming all the way from the beautiful country known as Thailand! Really, if you're setting up a car for a police auction, wouldn't you think to remember to check the contents of the car first? Because I would think that the people who you sell the car to would like to know that , I don't know, it's loaded with drugs!






I think the drugs are probably worth more than the CR-V in this case! Next up, we go to Scotland for this story. Here's the thing, this is so reminiscent of the "squirrel!!" distraction from the movie UP, or the robbery scene from the movie Big Trouble, that it's a case where life imitates art. Or does art imitate life in this case? Well, if you rob a bank, maybe don't stop to pet dogs or run slowly.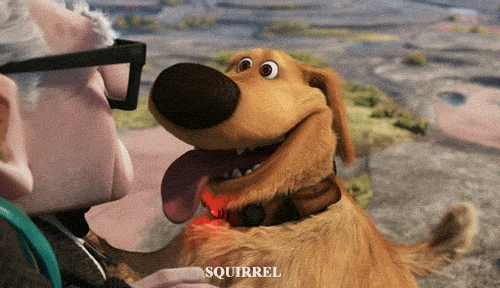 Next up – we go closer to home with this one. Look, nobody likes waiting in traffic. And when we do, you got to get creative with ways that you get around traffic. But somehow I would think that if you get pulled over with a fake skeleton in your backseat, that you would have an awful lot of explaining to do to your arresting officer.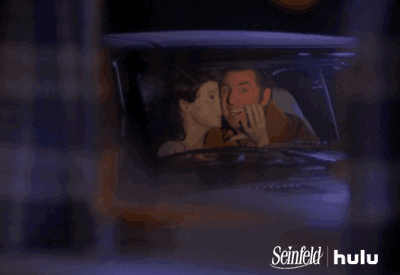 Somehow that scene just seems weirder in GIF form! Next up – of course we can't get out of here without mentioning America's most penis shaped state, the state of Florida. And this is a great Florida story. So this guy was out and decided that he was going to try to jack someone's car. Well, he should have thought of that when an undercover cop was driving in the very car he decided to jack.





Finally this week, if you've been viral for any reason, maybe don't commit a crime with the thing that helped you go viral. Because if it's something easily identifiable, it can get you nailed faster than the cops can slap the handcuffs on you. We go to the great city of Orlando for this story. And by the way where have I seen this sort of thing before?





That's it this week for:




[div style="padding: 20px; background-color: #ffffff; border-radius: 10px; box-shadow: 0px 2px 4px 1px #aaa;"][div style="font-family: arial, helvetica; font-weight: bold; border-bottom: 1px dotted #999; padding-bottom: 8px;"]
[font size="8"]Keeping Up With The Candidates Ep.21: Joe & Bernie

[br] [/font] [br]




Welcome back to our 2020 voters' guide Keeping Up With The Candidates! Where we combine all the news, issues, polls, and candidates you care about! We are exactly one month down, we have 11 long, grueling, and fucking insane months to go before we elect the next president of the United States. And we had an entirely different entry planned this week. But over the weekend, Joe Rogan started trending and it was because of his "all-in" support for Vermont Senator and old man trying to send back soup in a deli, Bernie Sanders. Yes, thank George Costanza for that line. But do you welcome a guy into the party who some have called "The Gateway Drug To The Alt Right"? Yes, Joe Rogan commands one of the biggest troll armies in the world and he's been known to cheat, harass, and slam people online who he doesn't agree with, and is part of the reason why our culture has become so toxic. So, what's up?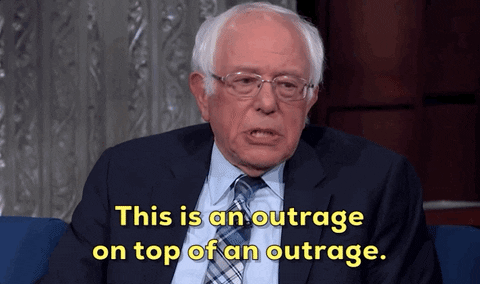 That is a good point Bernie! So is Joe Rogan a guy who you really want on your side? He's a bit racist, extremely misogynistic, and commands a troll army that would dwarf the one that is owned by glorious dictator Vladimir Putin. And if you want to know some of Rogan's greatest hits, well, let's take this time to go down the wormhole, shall we?






So here's the thing – do we include Joe Rogan's die hard fans in the mix or do we not? I mean at one point the guy was called "the gateway drug to the Alt Right". And that is a label that nobody under any circumstances should be strapped with. But his raunchy behavior and a tendency to ignore rules and all sense of common decency aside, do we include them in the party or not? He could be the key to defeating Trump and sending this administration packing, or not.






Oh come on people stop rabbling! Yeah Joe Rogan has a track record and a history of being a boorish buffoon reminiscent of your average Trump supporter. But let's face facts – beating Trump should be our number one priority and we can't keep fighting with ourselves if we're going to beat him. We must unite damn it! And if we have to include Rogan supporters in the mix, so be it!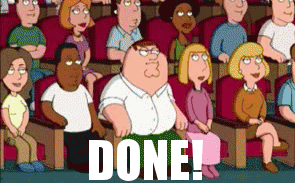 [font size="4"]Next Week:[/font]

Why are people in Iowa protesting outside Joe Biden's office? We will analyze this and much more coming out of Iowa.



[font size="8"]And Now This:[/font]
[font size="8"]Cold War Kids[/font]

Ladies and gentlemen, my next guest is a great band from Los Angeles, you can see them on tour though March 21st. Playing their song "Complainer" from the first of a 3 part album series "New Age Norms I", give it up for Cold War Kids!





Thank you UF-Miami! This was fun! We're off to Florida State University next! See you next week!


Credits

Host: Initech
Top 10 Conservative Idiots Recorded In Front Of Live Audience At: University Of Florida – Miami, Coral Gables, FL
Special Thanks To: Improv Group
Holy Shit Gospel Choir: UF Miami Choir Club, Coral Gables, FL
Images: All images copyright belongs to respective copyright holders.
Videos: All videos copyright belongs to respective copyright holders
Articles: All article content copyright belongs to respective copyright holders
Writing: Top 10 Writing Department
Graphics: Top 10 Graphics Department
Research: Top 10 Research Department
Lighting & Stage Props: Top 10 Lighting Department
Legal: Top 10 Legal Department
Advertising: Top 10 Advertising Department
HR: Top 10 Human Resources Department
Initech's Wardrobe Provided By: JAB Inc.
Wheel Of Corruption By: Studio 1 Stage Props, Burbank, CA
Cold War Kids Appear Courtesy Of: AWAK Records Managment
Management: Initech Productions, CCC Management
Follow The Top 10 On Twitter at: @10Idiots
New! Follow The Holy Church Of The Top 10 On Twitter: @churchoftop10
Questions? Comments? Complaints? Hate mail? E-mail The Top 10 at: Top10ConIdiots@gmail.com



Initech Productions: Yes, We Got The Memo


1 replies, 485 views
Replies to this discussion thread
| | | | |
| --- | --- | --- | --- |
| 1 replies | Author | Time | Post |
| Top 10 Conservative Idiots #8-4: Extremely Loud & Incredibly Angry Edition (Original post) | Top 10 Idiots | Jan 29 | OP |
| | PatSeg | Jan 29 | #1 |
---
Response to Top 10 Idiots (Original post)
Wed Jan 29, 2020, 05:11 PM
PatSeg (29,624 posts)
1. K&R to read later