Sat Jan 25, 2020, 01:31 PM
KY_EnviroGuy (11,196 posts)
Updates on Houston, Texas explosion.
2 victims killed in massive explosion in northwest Houston identified; hundreds of homes damaged
The blast knocked some homes off their foundations and jolted people awake as far away as Nassau Bay and La Porte.
Author: Doug Delony, KHOU 11 Staff
Published: 4:39 AM CST January 24, 2020
Read more here (with video):
https://www.khou.com/article/news/local/breaking-large-blast-rattling-windows-felt-across-houston-area/285-dfb38cd1-484e-48f3-b87c-6bac0b7f2a25
(
Warning:
possible right-wing ads on this page)
(snips)
Two people were killed early Friday in a massive explosion at an industrial site in northwest Houston.

Authorities identified the victims as Frank Flores and Gerardo Castorena. The two were apparently employees of the business and had shown up early to use the gym on the site.

A nearby resident was also taken to the hospital with unknown injuries and 18 people self-reported to emergency rooms with minor injuries, such as cuts and breathing issues, associated with the blast.
++++
Houston Mayor Sylvester Turner got his first look at the damage caused by the major explosion on Friday evening that leveled the facility. He toured some of the more than 200 homes damaged by the blast, many of them left unlivable.
++++
Mayor Turner said the facility had been here since 1972 and many of the communities were built around it. "It would be irresponsible on our part not to evaluate and assess what has taken place here today and to do everything that we can to mitigate the risk of future explosions of this kind to the extent we can," Mayor Turner said.

The city said all things have to be considered moving forward in a changing city to protect residents. The investigation of the debris field is expected to take several days.

Meanwhile, State leaders are reaching out to FEMA Looking at the possibility of getting federal help.
Will Texas ever learn? This brings back memories of many other events where poorly regulated chemical plants in towns with few zoning controls blew up and killed many people such as the West Fertilizer Company explosion in 2013.
KY..........
4 replies, 801 views
Replies to this discussion thread
| | | | |
| --- | --- | --- | --- |
| 4 replies | Author | Time | Post |
| Updates on Houston, Texas explosion. (Original post) | KY_EnviroGuy | Jan 2020 | OP |
| | LastDemocratInSC | Jan 2020 | #1 |
| | Firestorm49 | Jan 2020 | #2 |
| | KY_EnviroGuy | Jan 2020 | #4 |
| | dalton99a | Jan 2020 | #3 |
---
Response to KY_EnviroGuy (Original post)
Sat Jan 25, 2020, 02:37 PM
LastDemocratInSC (1,714 posts)
1. Like the old tourist advertisement said
"Texas, it's like a whole 'nother country."
---
Response to KY_EnviroGuy (Original post)
Sat Jan 25, 2020, 02:48 PM
Firestorm49 (2,372 posts)
2. Ever since those stupid pesky chemical reporting regulations were minimized by
the Trump regime, Texas seems to be exploding weekly.

Please excuse me if I am in err, but I did read that chemical plants in Texas and perhaps nation wide (?) which could include refineries as well, no longer needed to report to the government the type and quantity of dangerous chemicals that are being used / stored at manufacturing facilities. Apparently, big money felt it too cumbersome to let the governmental agencies know what kinds of dangerous chemicals that they have at the facility - thereby making it much more hazardous for firefighters and those living in proximity to the facility. But, God bless big money. They won again, and now we have this ongoing mess happening in Texas.




---
Response to Firestorm49 (Reply #2)
Sat Jan 25, 2020, 03:16 PM
KY_EnviroGuy (11,196 posts)
4. But all the Rethug politicians, preachers and other corporations will be lovingly......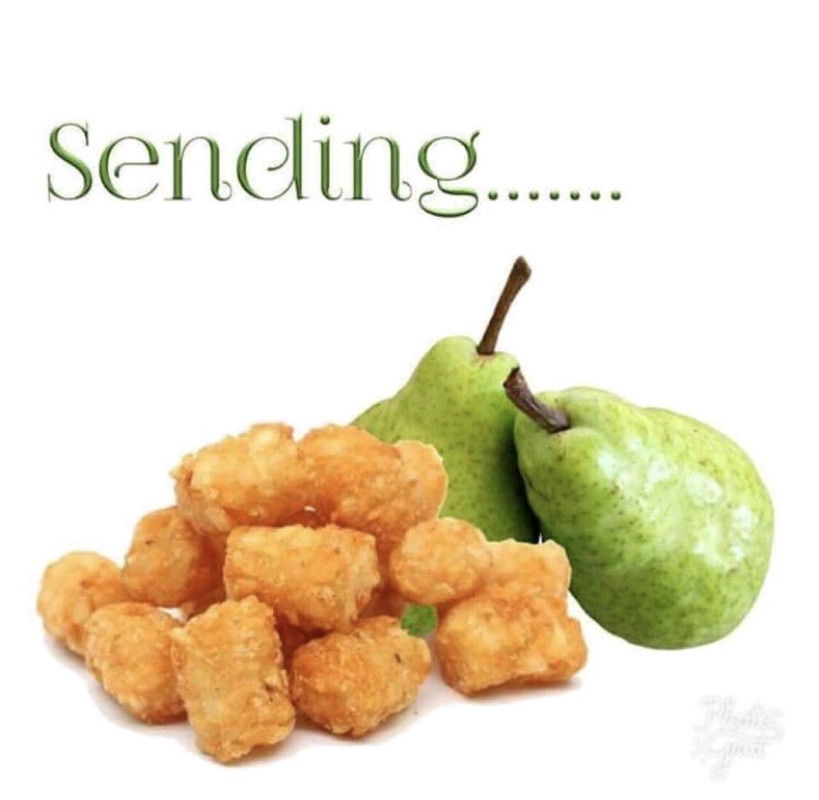 I get so sick of reading their after-the-fact pearl clutching and then they don't do a damn thing 'cause they play golf together with the CEOs.....
......and people keep dying and losing their homes.....
I've witnessed a lot of mischief hidden behind those chain-link security fences as a field service engineer. The public in those towns has little knowledge of the hazards and they're complacent just to keep a job. Employees dare not stir up any shit or else get fired or refused a promotion. Meanwhile, they and their children are inhaling fumes from the plant to insure they die young.
But we've got our wonderful free-market capitalism.....
---
Response to KY_EnviroGuy (Original post)
Sat Jan 25, 2020, 02:50 PM
dalton99a (54,885 posts)
3. Trump EPA eases safety requirements enacted after West explosion
https://www.texastribune.org/2019/11/21/west-texas-fertilizer-explosion-spurred-safety-rules-trump-rescinding/
Trump EPA eases safety requirements enacted after West explosion
Attorney General Ken Paxton applauded the new rules, saying they would make Texans safer. The Obama-era regulation was meant to improve chemical safety practices and prevent tragedies like the deadly 2013 fertilizer plant explosion in the tiny Central Texas town of West.
by Kiah Collier | Nov. 21, 20193 PM
Days before President Barack Obama left office in 2017, the U.S. Environmental Protection Agency finalized a rule aimed at preventing tragedies like the 2013 explosion and fire in the tiny Central Texas town of West that killed a dozen first responders.
Among other requirements, what came to be known as the "Chemical Disaster Rule" would have made it easier for the public to access hazard-planning documents and required increased coordination with first responders. It also required companies to provide increased emergency planning information to local officials and to hold more frequent meetings and trainings.
On Thursday, the EPA — which delayed implementation of the Obama rule after Trump took office — announced it would largely unwind the regulation, which was widely unpopular in the chemical industry. Republican officials argued it was too burdensome and increased the risk of terror attacks as it required some divulgence by facilities regarding what dangerous chemicals they stored. Some first responder groups also argued the regulation is too complex, though in lawsuits filed after the West incident and other recent chemical plant explosions, first responders have argued that a lack of information impacted their ability to respond effectively.
An EPA fact sheet explains that the new regulations would rescind most of the public information availability provisions of the Obama-era rule and modify the emergency coordination and exercise provisions, as well as suspend all accident-prevention program provisions while EPA coordinates with other federal agencies like the Occupational Safety and Health Administration on further regulations. The fact sheet also noted that an investigation by the Bureau of Alcohol, Tobacco and Firearms found that the West incident was due to arson.