Wed Jan 15, 2020, 03:00 PM
Top 10 Idiots (246 posts)
Top 10 Conservative Idiots #8-2: War, What Is It Good For? Edition


Here's the thing – you elect a republican, you're going to go to war. That's about as basic of a statement as you're going to get. Trump and the military industrial complex want a war with Iran, and they're going to give it to us whether we want it or not. Because why? There's profit to be made in war, peace is boring and not profitable for weapons manufacturers. Where's Tony Stark when you need him? He managed to privatize peace. But over New Year's, Trump nearly brought us to the brink of not just a war with Iran, but with World War III. And it's having some serious consequences. So just how bad was the killing of Soleimani and what are the consequences of it? Well…

Donald Trump on Saturday drew what may come to be seen as the most significant red line of his presidency in a three-part tweet, vowing specific military action against Iran if it "strikes any Americans, or American assets."

"We have ... targeted 52 Iranian sites (representing the 52 American hostages taken by Iran many years ago), some at a very high level & important to Iran & the Iranian culture" and "if Iran strikes any Americans, or American assets... Iran itself, WILL BE HIT VERY FAST AND VERY HARD," Trump wrote in a series of tweets.

Trump reiterated his warning in a series of tweets early Sunday, saying the United States just spent $2 trillion on military equipment.
"We are the biggest and by far the BEST in the World! If Iran attacks an American Base, or any American, we will be sending some of that brand new beautiful equipment their way...and without hesitation!," he tweeted. "They attacked us, & we hit back. If they attack again, which I would strongly advise them not to do, we will hit them harder than they have ever been hit before!"
https://www.cnn.com/2020/01/04/politics/trump-warning-iran-52-assets/index.html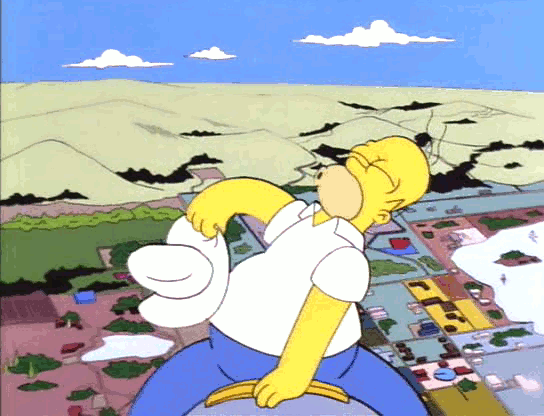 Man remember the good old days when the mere idea of bombing Iran was just the musings of a creepy old guy singing a Beach Boys song parody?

&feature=emb_title

Yeah that happened! But now it is not just the musings of a creepy old guy in song format, but it could possibly be a reality, and a reality which we should all be fearful of! Because, that's our media – fear fear fear fear fear!!! Be afraid!!!






Holy shit!! Yeah he's going to get a whole bunch of people killed in the process. But remember the terror code list from the Bush era where things were red to green in terms of severity? Well, Trump downgraded the severity of Soleimani's killing from "imminent threat" to "deterrence". Despite that the government and citizens of Iran are saying literally the opposite.






I don't claim to know a lot, but I'm pretty sure that's not how a red herring works. And now we play the blame game. Who is getting blamed for this? Well since no one reads past the headlines anymore, the US is blaming Iran, and Iran is blaming the US. But Iran doesn't have a petulant man baby currently holding the highest office in the land. Apparently they haven't joined the Putin Dictators' Club yet .I hear there are a few memberships open for that position.






Yeah that's kind of what the international blame game is like. I would talk more about the horrible plane crash that happened in Baghdad as a result of this, but making fun of that would be beneath us. That said, we can talk about President Man Baby's revealing of why he killed Soleimani. I mean really this begs the question – did Mar A Lago guests know about the killing before hand? And the other question - WAR! HUH! WHAT IS IT GOOD FOR? Absolutely nothing!!! Say it again!!






[div style="padding: 20px; background-color: #ffffff; border-radius: 10px; box-shadow: 0px 2px 4px 1px #aaa;"][div style="font-family: arial, helvetica; font-weight: bold; border-bottom: 1px dotted #999; padding-bottom: 8px;"]
[font size="8"]Donald J. Trump

[br] [/font] [br]

I'm just going to warn you right now that next week's Top 10 could have a very different attitude depending on the outcome of the impeachment trial. Right now I'm expecting that the Senate will vote not to go through with impeachment and conviction which means that we will most likely be in a "fuck everything mood". On the other hand if they surprise us, we will be in a "pop the champagne" mood. So that said, since Trump nearly brought us to the brink of World War III to distract from impeachment, how is that sitting with Congress and most particularly Adam Schiff? Well, let's find out how well it's going.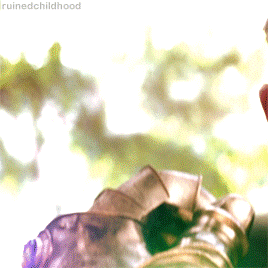 Where is Thanos? Can we just snap with the Infinity Stones and erase the last 3 years? Or can we snap forward 5 years? What? That's not how it works? The question now is whether or not John Bolton is going to testify at the big senate hearing. The strange thing is that we never, not once ever, thought that Mitt Romney would be the voice of reason when the opposing party has become a dangerous and scary cult.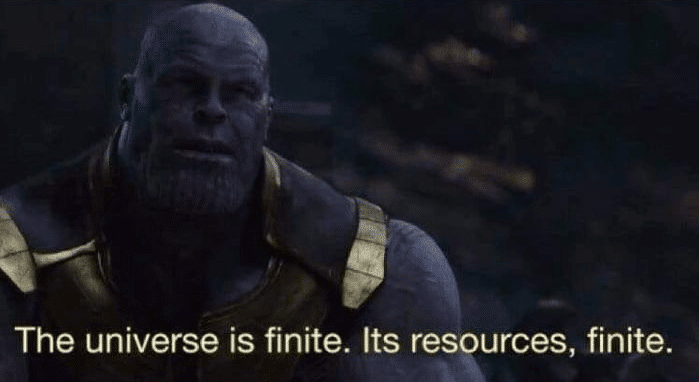 I don't know why we're using Endgame GIFs, but really it does feel like the end of a very long and strange trip doesn't it? But apparently now Nancy Pelosi says that there's a new "truckload" of evidence that suggests that Trump did the deed of asking the Ukraine to dig up dirt on Biden even though it's a completely baseless and bullshit conspiracy theory. How's that going?







Yeah…well why do we let Russia get away with anything? Since the 1980s, Russia has consistently produced nothing but bad for society. Hell, even before the 80s, it was pretty well known that Russia was the Loki to the USA's Thor. But you know next week is our Straw Poll Special, and with the Straw Poll happening in Iowa like it always does, how does impeachment fly there?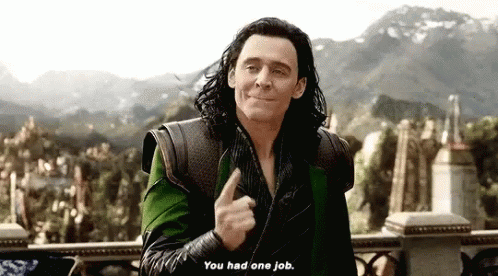 ?itemid=11527558


[div style="padding: 20px; background-color: #ffffff; border-radius: 10px; box-shadow: 0px 2px 4px 1px #aaa;"][div style="font-family: arial, helvetica; font-weight: bold; border-bottom: 1px dotted #999; padding-bottom: 8px;"]
[font size="8"]Brexit Goes Through

[br] [/font] [br]

Last week while the rest of the world was sleeping and Trump was rage-tweeing whatever his brain barfed while he was on the toilet, his doppleganger, Boris Johnson got to work with the newly elected, ultra conservative British Parliament, and got to work on derailing Europe's economy. Yes, after the glorious clusterfuck of the last 3 years watching the British government absolutely implode, Brexit is going to be a reality and we have exactly two weeks before it takes effect! So just what can you expect from this latest shit show? Well we're going to be hearing a lot about it in the last 10 days.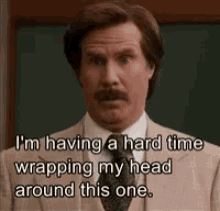 That is a good point, sir. But I'm sensing a pattern here. The people who want Brexit are the same as the people who want Catalan separated from Spain. Who are the same people who are bringing white supremacy back to Italy. Who are the same people who elected Bolsonaro in Brazil and Erdogan in Turkey. And… the same people who want Johnson and Trump! I figured it out! The entire planet is sinking into a right wing hell hole! Sit back and watch the show, boys and girls, it's gonna get ugly!






Except none of this is good! I mean come on, in 3 and a half years that the planet has been turned upside down and flipped toward the right wing hell hole we're vast descending into, should anyone be surprised at this? Anyone? Well, just wait until you see how much Brexit is already destroying the British economy – and we're not even 15 days out from it taking full effect!





Holy shit!!! Hey, I thought conservatives hated wasteful government spending! It's only a mere $260 billion, that's what, half an Amazon? But really conservatives are going to keep digging their own holes, and the sad thing is that they will blame this on liberals, because reasons. But let's listen to actual MEPs who may hold grave warnings about what's ahead for Europe. But why should they listen?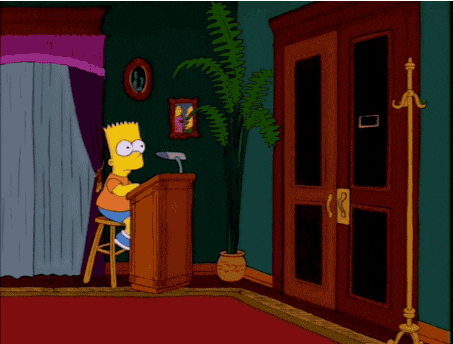 [div style="padding: 20px; background-color: #ffffff; border-radius: 10px; box-shadow: 0px 2px 4px 1px #aaa;"][div style="font-family: arial, helvetica; font-weight: bold; border-bottom: 1px dotted #999; padding-bottom: 8px;"]
[font size="8"]Duncan Hunter

[br] [/font] [br]

One of the stupidest political scandals we've seen in quite some time come from San Diego's Duncan Hunter. Remember when he got caught spending ungodly amounts of campaign money for personal expenses (see: Idiots #5-10). And it got to be quite the stuff of insanity especially when he spent $600 transporting his pet rabbit on a Southwest flight. Yeah that's a thing that happened. Well, Duncan Hunter is no longer going to be an elected representative from California. And we can't be the first to say "Bye! Don't let the door hit you on the way out!".





Yes, ha ha indeed! But here's the weird thing about this – Gov. Newsome hasn't stated that he wants to hold an election to replace Hunter. And San Diego is a pretty heavily republican district, and we're really not sure why. We suspect that Mr. Hunter only got elected because not enough people showed up to the election to vote on his replacement. So who is vying to replace him?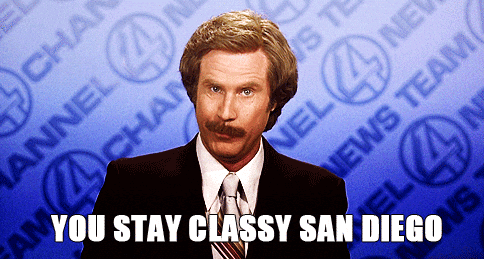 Yes, stay classy San Diego, but now that the dust has settled, where does the blame lie? You could probably blame the voters because they fall for the classic textbook definition of insanity. Which as you know is doing the same thing over and over and expecting different results. So why is Hunter's seat remaining vacant for a year? Well the answers are not as easy as you might think.








[div style="padding: 20px; background-color: #ffffff; border-radius: 10px; box-shadow: 0px 2px 4px 1px #aaa;"][div style="font-family: arial, helvetica; font-weight: bold; border-bottom: 1px dotted #999; padding-bottom: 8px;"]
[font size="8"]Top 10 Investigates: Really Horrible Bosses

[br] [/font] [br]

It's time to investigate beyond the headlines. This is Top 10 Investigates!



You might think that your boss is the worst boss out there. But the idea of bosses being psychopaths is nothing new. Whether it happens in a dark comedy or it happens in real life, the dangers of your boss being a horrible person are not only a much more common occurrence, you could right now be employed by one. And the more likely a person is to be anti-social and reckless with their behavior, the more likely they are to be employed on the higher ranks of the corporate ladder. And the overall statistics are more alarming than you might think. It's not just your boss, one out of 3 tend to be psychopaths and engage in inappropriate behavior.





But bosses shouldn't be mocking people for calling their grandmother "gam gam". However, just like being in an abusive relationship, being in a horrible work relationship may be detrimental to your overall health. Psychopaths, like Donald Trump or Mr. Burns from the Simpsons, for instance, thrive under a certain kind of leadership, and it's the kind that those of us who aren't leaders are the ones that everyone else hates.






So you cringing at staying at work a few extra hours late, or doing things that your boss orders you to do, is perfectly normal. It's your boss who is the one who isn't. So how do you look for signs that your boss might be a psychopath? Well one of the clues might lie in his e-mails that he sends not only to you but to the whole company. Just watch for certain keywords.






And that is usually the ultimate goal of a CEO is to squash the competition. But just like any movie where the boss is the bad guy, in the end they will all get their just desserts. You may have to answer to your boss, but even your boss has to answer to his boss, and ultimately isn't that where it all leads in the end?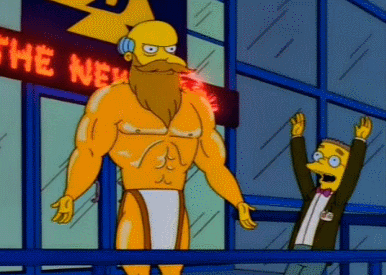 That's it this week for Top 10 Investigates. Good day.





[div style="padding: 20px; background-color: #ffffff; border-radius: 10px; box-shadow: 0px 2px 4px 1px #aaa;"][div style="font-family: arial, helvetica; font-weight: bold; border-bottom: 1px dotted #999; padding-bottom: 8px;"]
[font size="8"]Holy Shit

[br] [/font] [br]

Gather around my fair brothers and sisters of Amherst! It's time to take a seat in the pew and pass the collection plate, for the Holy Church Of The Top 10 has convened and it's time to remind you that the holiest among us are the most full of:




My fair congregation! Are you a "prayer warrior"? Well of course you are, you're attending my church after all! But the reason why I ask is that there was an event in Virginia last week. We did not attend, instead we watched the live stream. But it was very alarming. The higher ends of this church were alarmed that the Christian right wants to tear down the separation of church and state. That's the very thing keeping this country from becoming a totalitarian hell hole. These people are determined to break down the things that keep America a free country. The event in question is called the "Movement 2020" conference. Come on, this should be called the "Gathering Of The Deplorables". These people are organized, they are armed, and they are angry!






Now these are some very dangerous groups who preach where the highest levels of government are present. What are they trying to accomplish? What is their motive? Well when you peel back the layers of this insane event, their motive becomes far more shockingly clear. And if you guessed it's the opposite of what the good LAWRD JAYSUS would want, well, you might be right. Take for instance, one of our favorite groups, One Million Moms, they were there.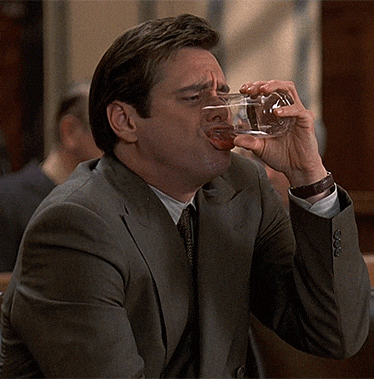 Yeah seriously come on!!! They give us shit for being snowflakes but they can't even hear the word "damn"?? That's a shocking level of hypocrisy from the Prayer Warrior movement. And that's certainly not what the good LAWRD JAYSUS would want. In fact let's examine the Prayer Warrior movement a bit further. These people are not on our side. Instead, they worship the unholy, ungodly Dark One, whose name shall not be spoken in my church!






That he does! And his name is someone who I shall not say in my church, because he currently occupies the highest office in the land!! These Prayer Warriors are not out to change America or the world for the better, they're only making it worse! So much worse! If you want a rundown of some of the attendees in this conference, just look at how their "harvest of souls" even t went, and who was in attendance.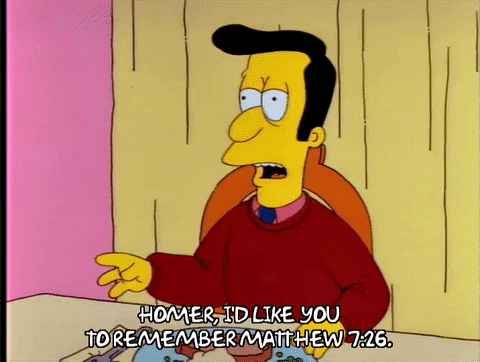 Except that doesn't have any relevance to what we're talking about. Or maybe it does. But really "Harvest Of Souls"? "Prayer, praise and prophecy?" Are they starting a religious movement or a heavy metal concert? Mass has ended, may you go in peace! That's it this week for:






[div style="padding: 20px; background-color: #ffffff; border-radius: 10px; box-shadow: 0px 2px 4px 1px #aaa;"][div style="font-family: arial, helvetica; font-weight: bold; border-bottom: 1px dotted #999; padding-bottom: 8px;"]
[font size="8"]Beating A Dead Horse: Conservatives Vs Greta Thunberg

[br] [/font] [br]




While we were taking our much needed break during the holidays, we missed Time Magazine naming 16 year old Swedish environmental activist and social media darling Greta Thunberg as their Person Of The Year. And conservatives lost their collective minds over this. Not to mention Trump has his head up his ass on this subject. But the fact that Trump didn't get the award and lost his shit over it, really shows where Trump's head is at in 2020. Come on, we're just 15 days into the year. It's going to be a really long year, people. So why do conservatives have such a beef with a 16 year old environmental activist? Is it because she's out there making it happen while they're sitting on their computers doing absolutely nothing about it but complaining? Sounds about par for the course.





I'll do anything for loooooooooooooove, but I don't care about facts! Ah, that doesn't have the same ring to it doesn't it? But really Greta, the first thing you should remember in the social media is that this is the era of the troll. And I'm not even going to say what Sebastian Gorka called her, you can Google that one yourself. Because, fuck that guy. Anyway Greta, don't feed the troll. Just don't do it, don't do it, don't do it…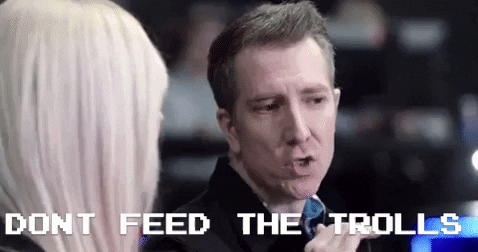 Ah you fed the trolls why did you do that??? You can't win a guy like Meatloaf over with facts. It's pretty well known that since the Trump train attracts has-been celebrities that he's a solid contender for a D-list republican. But let's expand on feeding the trolls a bit. In the social media era, people have been compelled to bully children because reasons. Just ask the Parkland Survivors. It's a phenomenon that really needs to be addressed.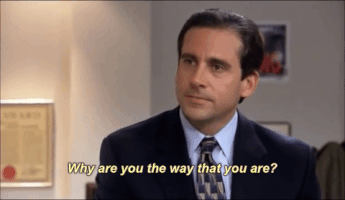 That is a good question sir! And that is coming from the President Of The United States by the way. Yes, the PRESIDENT OF THE UNITED STATES sent an insulting tweet to a teenage climate change activist. And the Trumpsters are apparently OK with that. And children aren't the only ones who are being targeted, look at someone like Lizzo who had a meltdown last week after some vicious trolling. Can we stop it with this shit already? Just don't feed the trolls!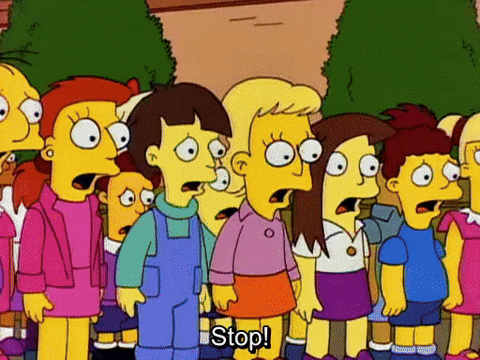 [div style="padding: 20px; background-color: #ffffff; border-radius: 10px; box-shadow: 0px 2px 4px 1px #aaa;"][div style="font-family: arial, helvetica; font-weight: bold; border-bottom: 1px dotted #999; padding-bottom: 8px;"]
[font size="8"]What's Up With The Royals?

[br] [/font] [br]




Just when you think our government can't get any crazier, the British come along and say "hold my pint of Boddington's!". As American looking to engage in a bit of schadenfreude, you can't help but marvel at the mystical clusterfuck that is the Royal Family. Mystical Clusterfuck, by the way, just got added to Coachella night #2. Anyway, the last time we explored what the Windsors were up to was in our Big British Edition (see Idiots #5-23. The other baffling thing is that here in America, we laugh and mock the supermarket tabloids mercilessly, because they're full of ridiculously stupid shit. In England? They have so much power that they control the narrative. And they control the narrative so much that they're actually manipulating the Royals. Which is why Harry and Meghan just said "fuck it". And you know what Harry? We don't blame you one bit.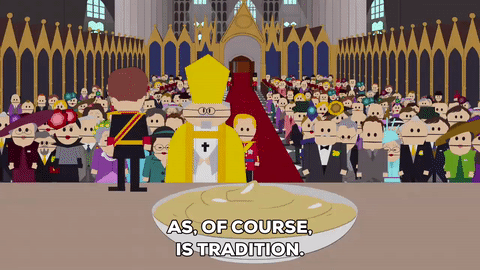 Damn they have some wacky traditions don't they? And the weird thing about this story is that the level of bullying from the supermarket tabloids against Meghan and Harry varies depending on who is doing the reporting. But this is never OK under any circumstances and we know how this ends unfortunately, so there is that.






And seriously, wrong wedding by the way. If our British friends happen to be watching, keep in mind that the people responsible for our GIFs in this segment have been sacked. Although I mean could you imagine working for a company like Paribas or Chase or Deloitte and having Harry Sussex being your cube mate? Wouldn't that be just such a mind blower? But Mr. and Mrs. Sussex may want to take a step back before figuring out their tax situation. See in the UK they take taxes a lot more seriously than we do in the US.






Still not the Royal Family but that will do. But things are getting serious with the Royals and this Megexit strategy. Is it Megexit? Or is it Megharexit? Let's go with Megexit. But just like the actual Brexit, things are getting serious in Merry Ol' England. So serious that even Parliament is having a say into why this Meghan and Harry thing needs to be resolved and resolved quickly. But yeah we're not hearing the end of this anytime soon and we will keep you informed!







[div style="padding: 20px; background-color: #ffffff; border-radius: 10px; box-shadow: 0px 2px 4px 1px #aaa;"][div style="font-family: arial, helvetica; font-weight: bold; border-bottom: 1px dotted #999; padding-bottom: 8px;"]
[font size="8"]People Are Dumb

[br] [/font] [br]

Hit it!



Of course you know by now that people are people and people are dumb. And I love these stories because we could do 100 of them every single week and they would be all different, and they would be all crazy. So who is dumb this week? Well I want to start with this story out of Bridgeport, Pennsylvania where a guy stole a whole bunch of merchandise from a CVS and then came up with an absolutely bonkers excuse for the police as to why he had all the stolen goods in his pants. But at least he saved a few thousand trees for printing one CVS receipt. Hey, they are that long. Yes, that's what she said. But let's hear the guy's excuse.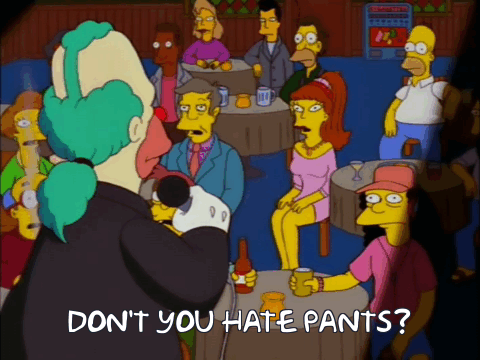 I'm going to start using that excuse. "Hey these aren't my pants!!". Next up – we are going to Amish country in Michigan. Yes, even the Amish are not immune from stupidity. And we've had so many different types of DUIs featured in "People Are Dumb". We've had DUI on a lawnmower, we've had DUI on bicycles. We've had DUIs on horses, and now we have DUI on a horse-driven carriage. And surprisingly it's more common than you might thing.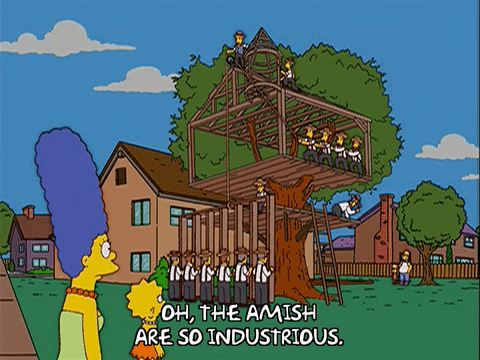 Yes they are! Next up – I think this might be the all drunk edition of People Are Dumb because we're going to Oklahoma for this next story. But here's what I want to know – how do you drive a pickup truck with a sleeping passenger and a goat across state lines without the goat making some noise? Goats are assholes when it comes to that sort of thing and they don't like to be disturbed. So this story raises a whole bunch of questions!



https://imgur.com/gallery/WniV1SM

Yeah that was a goat! Next up of course we can't get out of here without mentioning America's most penis-shaped state, the great state of Florida, because Florida never ceases to bring the crazy week after week after week. And this story involves a man and a dog. Except the dog in question happened to be a police dog, and the guy in question happened to be naked and high on meth. Or as they call it in Northern Florida, Tuesday.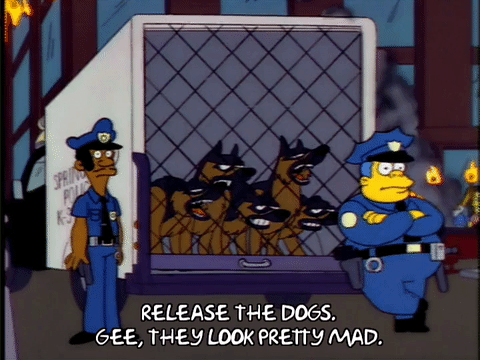 Yeah you don't provoke a police dog under any circumstances. Finally for this week – we go to Louisiana, yes, Looooooooooooooosiana has their fair share of stupid people. Not all of them who live in the Gulf Coast live in Florida. But this might be one of the stupidest drug users that we've ever seen here. If the cops pull you over, maybe don't hide your stash in such an obvious place!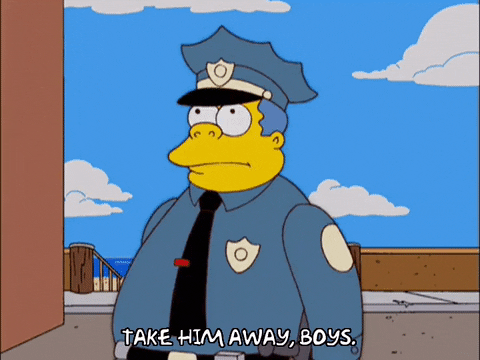 That's it this week for:




[div style="padding: 20px; background-color: #ffffff; border-radius: 10px; box-shadow: 0px 2px 4px 1px #aaa;"][div style="font-family: arial, helvetica; font-weight: bold; border-bottom: 1px dotted #999; padding-bottom: 8px;"]
[font size="8"]Keeping Up With The Candidates Ep.

[br] [/font] [br]




Welcome back to our 2020 voters' guide "Keeping Up With The Candidates"! We're going to keep this up all the way through the election, save for when we start Stupidest State in March. But our voters' guide is designed to keep all of our information about the 2020 election in one place – whether it's the candidates or the issues, you can find it here! Last week, we talked about the dropouts and we would discuss the end of Cory Booker's campaign, but instead we're going to talk this week about one of the unsung heroes of the 2020 campaign and that is businessman Andrew Yang. But his followers, on the other hand, are almost kind of like a cult. So what are they after? What do they want? We will examine these things.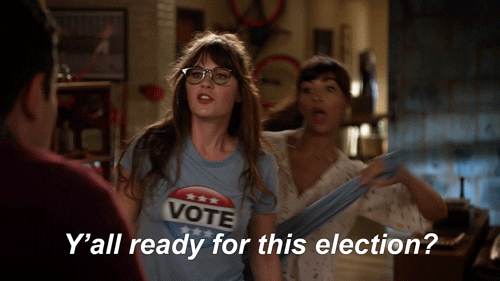 Well, easy answer to that question is a resounding "NO!". I mean come on we're a mere 3 fucking weeks away from Iowa and we have to unseat Trump, and everything is an absolute mess right now. That said, we need a front runner. While Cory Booker ended his campaign, Trump is attacking anyone and everyone who dares to question him. But the "Yang Gang" as they're called, are ready to fight back! I mean they are hopping mad.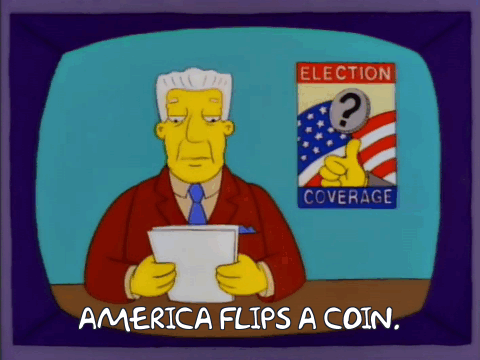 Well let's hope that it doesn't come to that. But that's why Andrew Yang is so popular! His fans want to get paid! And seriously who doesn't with skyrocketing rent and student loans? We need some dolla dolla bills y'all!!! But there is some good news – as the Yang Gang is getting hot at the right time, they have picked up a celebrity endorsement! And that is from our good friend Childish Gambino!






See that kids? You want to hang with the cool people, vote Dem. You want to hang with white supremacists, sexless losers, doomsday preppers, and angry assholes, vote Trump. So Donald Glover is down with the Yang Gang but his list of celebrity endorsements doesn't stop there. Trump picks up who? Kid Rock? Ted Nugent? Bill O'Reilly? On the other hand Dem candidates like Andrew Yang can pick up endorsements like these.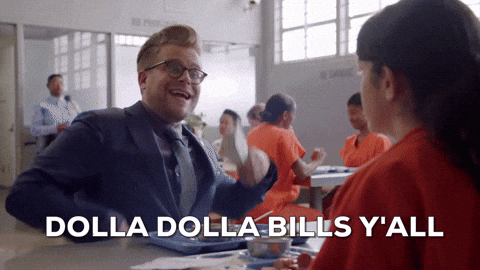 [font size="4"]Next Week:[/font]

Next week we're one week away from the Iowa Straw Poll and we'll offer our big preview and what you can expect. The road to the DNC 2020 continues!



[font size="8"]And Now This:[/font]
[font size="8"]Foals[/font]

Ladies and gentlemen my next guest is an awesome British band, they have a great new double album out called "Everything Not Saved Will Be Lost", playing their song "Exits", give it up for Foals!





Thank you U-Mass! We had an awesome time! We are off to Georgetown in fabulous Washington DC next! See you next week!


Credits

Host: Initech
Top 10 Conservative Idiots Recorded In Front Of Live Audience At: University of Massachusetts, Amherst
Holy Shit Gospel Choir: U-Mass Choir Club, Amherst, MA
Images: All images copyright belongs to respective copyright holders.
Videos: All videos copyright belongs to respective copyright holders
Articles: All article content copyright belongs to respective copyright holders
Writing: Top 10 Writing Department
Graphics: Top 10 Graphics Department
Research: Top 10 Research Department
Lighting & Stage Props: Top 10 Lighting Department
Legal: Top 10 Legal Department
Advertising: Top 10 Advertising Department
HR: Top 10 Human Resources Department
Initech's Wardrobe Provided By: JAB Inc.
Wheel Of Corruption By: Studio 1 Stage Props, Burbank, CA
Foals Appear Courtesy Of: Warner Music Group
Management: Initech Productions, CCC Management
Follow The Top 10 On Twitter at: @10Idiots
New! Follow The Holy Church Of The Top 10 On Twitter: @churchoftop10
Questions? Comments? Complaints? Hate mail? E-mail The Top 10 at: Top10ConIdiots@gmail.com



Initech Productions: Yes, We Got The Memo


0 replies, 382 views