Sun Jan 12, 2020, 07:09 PM
Top 10 Idiots (237 posts)
Preview For This Week's Top 10 Conservative Idiots
Donald Trump on Saturday drew what may come to be seen as the most significant red line of his presidency in a three-part tweet, vowing specific military action against Iran if it "strikes any Americans, or American assets."
"We have ... targeted 52 Iranian sites (representing the 52 American hostages taken by Iran many years ago), some at a very high level & important to Iran & the Iranian culture" and "if Iran strikes any Americans, or American assets... Iran itself, WILL BE HIT VERY FAST AND VERY HARD," Trump wrote in a series of tweets.
Trump reiterated his warning in a series of tweets early Sunday, saying the United States just spent $2 trillion on military equipment.
"We are the biggest and by far the BEST in the World! If Iran attacks an American Base, or any American, we will be sending some of that brand new beautiful equipment their way...and without hesitation!," he tweeted. "They attacked us, & we hit back. If they attack again, which I would strongly advise them not to do, we will hit them harder than they have ever been hit before!"
https://www.cnn.com/2020/01/04/politics/trump-warning-iran-52-assets/index.html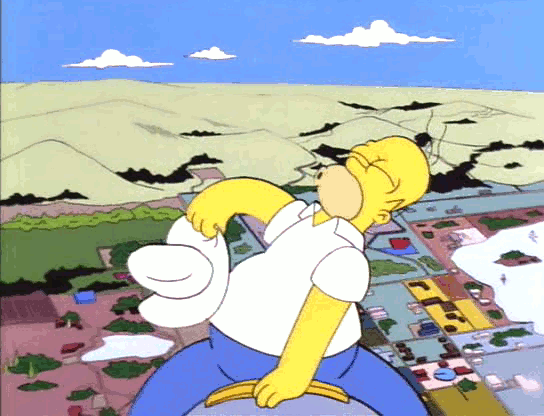 Man remember the good old days when the mere idea of bombing Iran was just the musings of a creepy old guy singing a Beach Boys song parody?
Yeah that happened!
**audience laughs and applauds**
This week the Top 10 is live from the University Of Massachusetts! This week, Trump attempts to stop World War III before it starts, the impeachment SNAFU is going to head to the Senate, Brexit gets approved, Duncan Hunter leaves Congress, we find out what's up with the Royals, and we find out why conservatives have a beef with Greta Thunberg. Plus in our weekly investigative piece, Top 10 Investigates, is your boss a psychopath? Some frightening new stats released show that this is a more common occurrence than you might think! And in our weekly visit to the Holy Church Of The Top 10 in "Holy Shit", we're going to Virginia where a shocking new conference aims to tear down the walls separating church and state, and our resident pastor tells you why you should be very frightened by this gathering! We also have a new People Are Dumb, because of course they are! And in our 2020 voters' guide Keeping Up With The Candidates, what's up with Andrew Yang fans? We're going to find out! All this plus some live music from the great Foals!
Top 10 Conservative Idiots: Wed at 2:00 PM /shameless self promotion
0 replies, 288 views