Wed Dec 18, 2019, 06:00 PM
Top 10 Idiots (319 posts)
Top 10 Conservative Idiots #7-23: 2019 Year In Review Edition (Season Finale!!!)


This is always one of the hardest Top 10s of the year to do because the question is how do you cram an entire year's worth of idiocy into six short entries? Where do you start? Well we have to start at the beginning of the year of course. The Dems have just come off the high of retaking the house out from underneath this corrupt administration. And of course, Dear Leader wasn't having any of it. For someone who doesn't quite get pop culture references, for him to see himself as the champion of some bizarre Game Of Thrones contest that no one else was playing was simply stunning.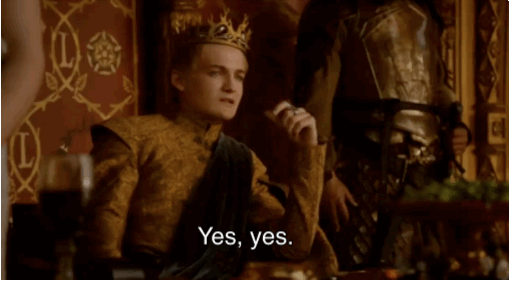 I think that's how Trump actually envisions himself. For someone who doesn't read and doesn't get pop culture references (he recently failed by comparing himself to Thanos), Game Of Thrones is way too advanced for him! He should start with something easy like the Diary Of A Wimpy Kid series and work his way up! And then the government shut down happened in January and the entire world saw how he greets champion athletes visiting the White House. Remember when that was an honor? Well, he reduced the White House dinner to going to the drive through, because that's what Trump does. And that's what he did when the world champion Clemson Tigers visited the White House. Literally everything he touches turns to shit!



&feature=emb_title

Seriously forget House Of Cards, this is a House Of Carbs! Then we go to February where it's Valentines Day and we're coming off the 1 year anniversary of the Parkland Massacre. But that was completely overshadowed because we were introduced to Nicholas Sandmann and the ultra right wing Covington Catholic high school in Covington, Kentucky. Who were just coming off the March For Women wearing MAGA hats (natch) and then stared down Native American war veterans at the Indigenous People's March, and the resulting shit show was quite spectacular.






Yes, that escalated very quickly. And of course since Trump attracts the assholes, he invited Sandmann and his crew to the White House, and then Sandmann attempted to sue the Washington Post and New York Times for an ungodly sum of money, and that suit will most likely never pass muster. Then one of our favorite controversies, the Blackface controversy, ensued once again in Virginia when some old pictures recently started surfacing of Gov. Ralph Northram.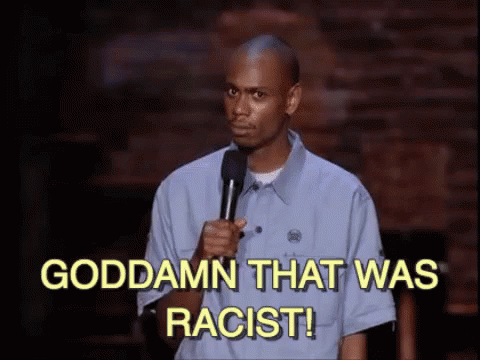 That's it for January and February, which brings us to…


[div style="padding: 20px; background-color: #ffffff; border-radius: 10px; box-shadow: 0px 2px 4px 1px #aaa;"][div style="font-family: arial, helvetica; font-weight: bold; border-bottom: 1px dotted #999; padding-bottom: 8px;"]
[font size="8"]March – April: Scandals And Animals

[br] [/font] [br]

Remember the Q Anon conspiracy theory? You know the one where it said that Trump was going to have "mass arrests" and "military tribunals" aimed at taking down the country's elite for acts of sexual perversion? Well, the spring season started off with the owner of the Patriots, Robert Kraft, along with a metric fuck ton of celebrities and professionals getting busted for having connections to the alleged Miami Madam that has been a staple of the country's elite. Well it turns out the table might be on the other foot, as Kraft got taken down with a whole bunch of other celebrities and billionaires, which may or may not include billionaire who lives on a secluded pedo island, Jeffrey Epstein. Well, let the conspiracy theories start flying!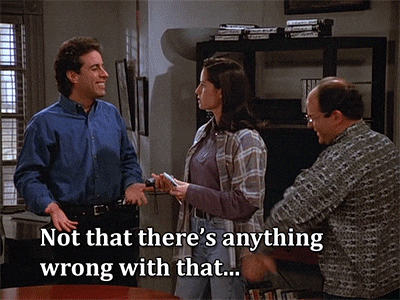 Uh… except that there is everything wrong with that! And speaking of controversies coming back to bite us, Michael Jackson, outside of his singing career, has never been in the news for any particularly good reason, and even 10 years after his death, stories continue to linger over what really happened at Michael Jackson's Hollywood home known as "Neverland Ranch". Especially when the documentary "Leaving Neverland" shed some light on what really happened when kids were invited to stay over at Michael Jackson's Neverland Ranch: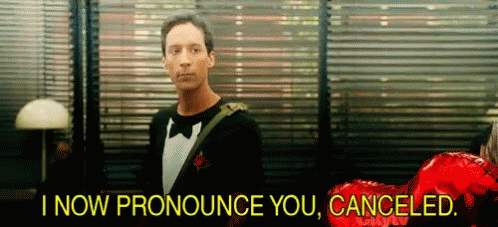 The sad thing is that death was probably a good career move for Mr. Jackson. Then, as if the arrest of Robert Kraft wasn't troubling enough, Trump's senior campaign manager Paul Manafort went down in a shocking blaze of 16 crimes being committed. You commit 16 crimes, whaddya get? Another day in prison and deeper in debt. Yeah that joke didn't work the first time, but the subpoenas are still there!






Now this brings us to April where Trump was coming off the high of the Mueller Report being completely redacted and lots of blacked out tape polluting what was actually said in the report, so we may never know what really happened. And how do you celebrate if you're Donald J. Trump? Well, you celebrate by going to Scotland where you make some shockingly stupid statements about wind power.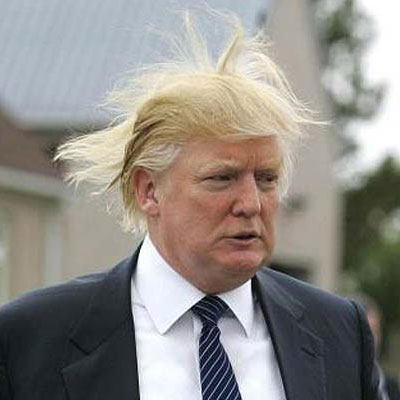 Ahhhhhhhhhhh!!!! Come on, put a warning on that thing! If that's what passes for your hair, no wonder you make those claims about wind power. But at the end of April something really sad happened when we nearly lost the ancient French landmark of the Notre Dame cathedral. But Trump was celebrating Easter in the most Donald J. Trump way possible. Let's roll the tape on that:

&feature=emb_title

At that point you almost have to feel sorry for the Easter Bunny, though we probably all know that it was Rudy Giuliani underneath that weird rabbit mask. That's it for March and April, and the winter and spring season. Now we dive head first into the summer season with…


[div style="padding: 20px; background-color: #ffffff; border-radius: 10px; box-shadow: 0px 2px 4px 1px #aaa;"][div style="font-family: arial, helvetica; font-weight: bold; border-bottom: 1px dotted #999; padding-bottom: 8px;"]
[font size="8"]May & June: Conservatives' War On Social Media

[br] [/font] [br

You know Mark Zuckerberg is a James Bond villain. In fact the scenario that's playing around the globe right now with the rise in hate and white supremacy and people preferring dictators over freedom, is pretty much the plot of the movie Tomorrow Never Dies. In that movie, Elliot Carver is a media tycoon who is using a nuclear stealth boat to manipulate the headlines to pit two superpowers together with the intent of starting World War III. Sounds plausible right? Well Mark Zuckerberg is nowhere near as charismatic as Elliot Carver was. So thanks to conspiracy theories, conservatives really have it in for social media outlets over "shadow banning" which as we've explained many times on this program, is not a thing. Instead… they're just being hateful dicks. And they still can't see it even after grilling the head honcho himself. At this point, you almost have to feel sorry for Mark Zuckerberg… but eh, why waste the time and effort?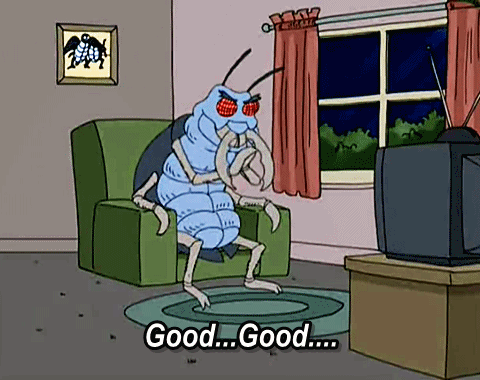 I'm pretty sure that's a live look in at what Trump is really thinking. I mean two of his biggest minions got banned from nearly all social media platforms, because, well, they're colossal dicks. But then one of the biggest bombshells of the administration to date – Trump's ass is flat broke! Yet, he acts like a billionaire, just like George Bluth acts like a billionaire.






Yes, I don't care either. And then this might be one of my favorite stories of the year, and we did an entire Top 10 Investigates on it (see: Top 10 #6-18 ). Why are anti vaccination crusaders hanging on to an old episode of the Brady Bunch to describe their feelings toward measles? Oh measles are harmless – it's just a day off school! Ha ha ha ha ha ha ha ha… fuck you!






Well if you gave someone the measles, they probably wouldn't be your friends either! Well then June comes and republicans go all out on their feelings about abortion, and as you can guess, is one of the driving factors fueling this wretched administration. People like Pat Robertson have some incredibly warped feeling s on the subject.






Hey I'm intolerant of your intolerance, sir! Good day! But my favorite thing about the summer was the utter implosion of the lobby fueling conservatives known as the National Rifle Association. Yes, after years and years of mass shootings, NRATV finally closed up shop, and may are citing that Parkland may have been the straw that broke the camels' back. So I say this with all sincerity – a hearty "womp womp".





That's it for May and June, now we trod head first into the meat of summer with…


[div style="padding: 20px; background-color: #ffffff; border-radius: 10px; box-shadow: 0px 2px 4px 1px #aaa;"][div style="font-family: arial, helvetica; font-weight: bold; border-bottom: 1px dotted #999; padding-bottom: 8px;"]
[font size="8"]July – August: Epstein Gets Suicided
ttps://
[br] [/font] [br]

Summertime, and the livin's easy. Top 10 is on the microphone to Ras MG. All the people in the dance will agree that we're well qualified to represent the LBC. G. Me and Louis, we go run to the party, dance to the rhythm, it gets harder… OK I'm no Brad Nowell but that was my Sublime chunk. We are well into the summer and halfway through the year now. Don't worry, we will get into the Epstein tragedy in a few minutes. But first I want to talk about how Trump don't know much about anything – biology, history, you name it. Especially history. I don't want to say that Trump most likely slept through history class, and probably biology class as well. At least that was the case during his July 4th Americagasm Spectacular held at the National Mall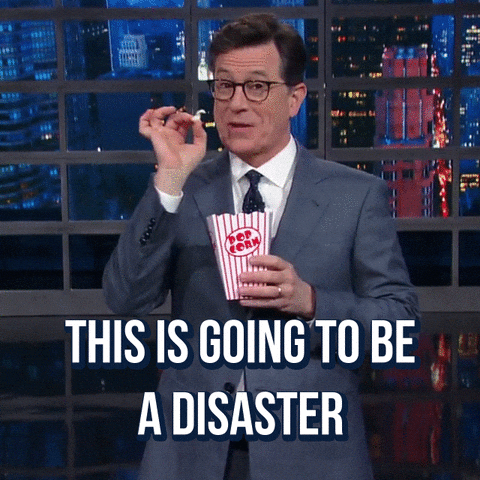 Oh it absolutely was a disaster. But before we get into Jeffrey Epstein, we got to talk about another conservative related tragedy – the Seth Rich conspiracy theory. We found out that the conspiracy peddled by everyone from Alex Jones to Sean Hannity to Rush Limbaugh – that said that DNC staffer Seth Rich was gunned down to cover up evidence of election rigging and profiteering, and it was an intentional hit job – was revealed to be a steaming load of BS. And when Fox News tells you it's bullshit, it's bullshit.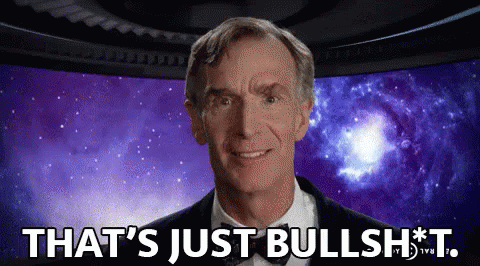 Damn right, sir!!! Now that we've stalled enough, we got to get through the Jeffrey Epstein mess, which is what happened when he got locked up. The mess was so huge that it caused yet another huge resignation in the Trump camp – Alex Acosta. Which probably marks that as the 1,242,563,659,304th resignation from the Trump camp.






Good point! Then tragedy struck as Jeffrey Epstein killed himself. Now, here's where the whole thing goes to shit. Conspiracy theorists on both sides are making the claim that he didn't kill himself – he was murdered. And the degree of suicided varies on which news outlet is doing the reporting, and who gets the blame depends on what your late night or AM radio talk show of choice is.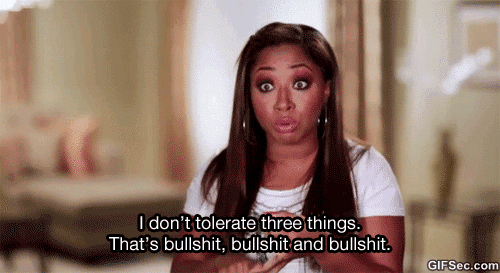 That is a good point, madame! One thing we don't have a tolerance for at the Top 10 is bullshit, and there are some serious peddlers of it. Like for instance in Portland, where the famous alt right fight club known as the Proud Boys fight the mysterious, mask wearing protest group known as "Antifa", even though we have a reason to suspect that Proud Boys founder Gavin McInnes controls both groups and pits them against each other in a fight to the death.





Hey! Stop fighting guys!!! And speaking of fighting, before we close this chapter of the year, we have to delve into one of my other favorite stories of the year not involving Trump. It involves the internet sewer message board known as 4chan. A teenage social media influencer known as Bianca Davis was murdered (we delve into this in Idiots #7-4 ). And 4chan went completely off the wall insane posting her dead body all over the internet, possibly committing multiple felonies in the process. Yeah you don't want to do that, it makes a bad situation that much worse.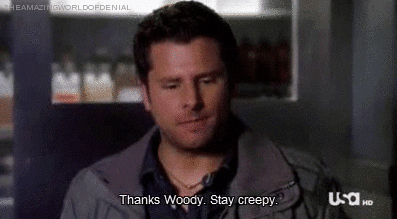 I love that show! That's it for the summer, now we head straight for fall in…


[div style="padding: 20px; background-color: #ffffff; border-radius: 10px; box-shadow: 0px 2px 4px 1px #aaa;"][div style="font-family: arial, helvetica; font-weight: bold; border-bottom: 1px dotted #999; padding-bottom: 8px;"]
[font size="8"]September – October: Vaping Death

[br] [/font] [br]

The fall season for idiocy was so insane that I had to name it after a Metallica song because, well, it sounds pretty metal! I mean "Vaping Death" sounds a lot like the Metallica song "Creeping Death" doesn't it? Well before we get into that, September is of course hurricane season, with Hurricane Dorian raving through the Gulf Coast. But up in the North, there was an insane thing that happened, and we missed a chance to cover it, because our show at Syracuse got cancelled. But that thing is the Straight Pride Parade in Boston, which was needed to be held because, reasons. And of course the usual band of alt right assholes, not only organized it, but showed up at the event and turned it into the shit show we all knew it would devolve into.






Seriously, even the Delta House had a better taste in float decoration than the people attending the Straight Pride Parade did. Maybe they could take some decorating tips from the Queer Eye guys? I'm just saying. But while everyone was still reeling from a string of recent mass shootings, Trump had to go and ban vaping because – shocker – people *MIGHT* die from it. Yeah 6 deaths from vaping vs nearly 80,000 this year alone from guns. Which is more important? Well…






No, don't smoke to that, it will wreck your lungs! But Vaping Death sounds pretty metal doesn't it? Then the Trump campaign headed to Michigan where Mike Pence went to a whistle stop in Mackinac Island – a place that famously has not allowed cars since the automobile was invented. And this comes *AFTER* the Trump administration decided that cars "have too much junk on them" (see: Idiots #7-13 ). Cue The Dude – this aggression will not stand, man!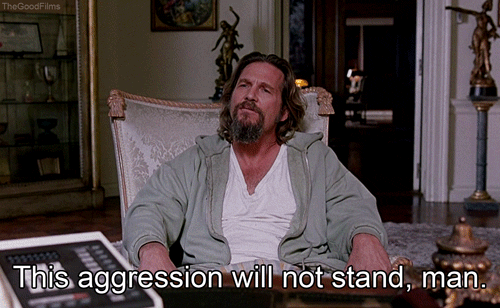 While that's going on, we also have to tell the tale of the gruesome murder of Jamal Khashoogi and the ensuring mystery surrounding it. Did the Saudis do the dirty deed or didn't they? This is a conspiracy that goes far deeper than the Jeffrey Epstein murder, and it turns out that the Dear Leader whose name dare not be questioned, Donald J. Trump, may have had a hand in both. Jeffrey Epstein had connections to Trump and Clinton, but Khashoogi was getting to close to the real truth about the brutal Saudi regime.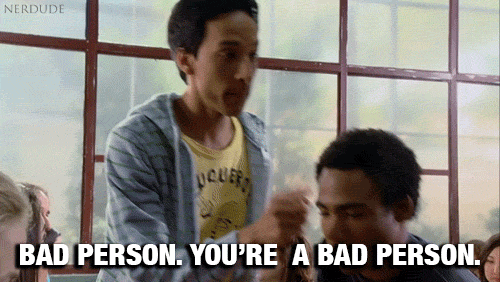 And speaking of bad people, one of my favorite movies of the year was the Joker, starring Joaquin Phoenix about the origin and rise of the famous Batman villain. And we can't get out of here without examining the controversy surrounding the movie and whether or not history would repeat itself with a midnight mass shooting (and we covered this controversy in Idiots #7-14 ) , a la The Dark Knight Rises. So what could possibly await people seeing the Joker? Well, they could, but really didn't.






Yes it is! And we're almost done here! That brings us to the winter season, and we are ending with…


[div style="padding: 20px; background-color: #ffffff; border-radius: 10px; box-shadow: 0px 2px 4px 1px #aaa;"][div style="font-family: arial, helvetica; font-weight: bold; border-bottom: 1px dotted #999; padding-bottom: 8px;"]
[font size="8"]November – December: Impeacment Is The Reason For The Season

[br] [/font] [br]

Yay, we're almost done for the year. What? I still have 5 more entries? I just want to get it over with and see Vampire Weekend. Come on, I can see Ezra and the guys warming up backstage! OK fine, let's power through this thing. So it's very likely that Donald J. Trump stole the 2016 election and he will attempt again to steal the 2020 election. At the end of October, Nancy Pelosi dropped the big one and said that Trump can and should be impeached. Well, the biggest losers of this whole shindig easily turned out to be Jim Jordan, Steve Scalise, and Matt Gaetz all three of them R-Obviously. And with friends like these – a guy who's roped in one of the biggest university sex scandals of all time, a gun shot victim turned full gun fetishist, and a guy who's been convicted of a whopping 7 DUIs, who needs enemies? But the question is how will it end? Will Trump and those who have aided and abetted him finally get their just desserts? Or will Trump be the guy who gets away with it all like in the 90s classic movie LA Confidential? Either way you know they're planning to blame the "deep state" which as we've discussed, is not really a thing.






So let's recap – Trump's biggest supporters are a guy who got shot at a baseball game and continues to support guns, a 7 time DUI champion, a guy who's been roped in one of the biggest university sexual harassment scandals of all time, and a guy who's suing a cow. With friends like these, who really needs any enemies? Elsewhere, the Washington Nationals won the World Series and visited the White House, and we learned that Kurt Suzuki and Ryan Zimmerman were both hardcore MAGAs.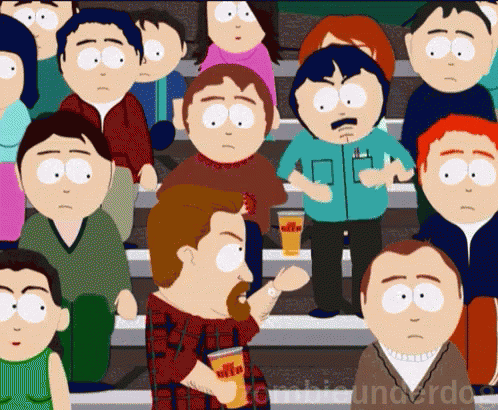 Seriously? Baby Shark? That's how you choose to use the Marine Corp Marching Band? Really? As if that wasn't weird enough, check out what Trump did to spend his Halloween:


Link to tweet



They can't even give out Halloween candy without it being weird. And we saw how weird Easter was, at that point, you almost have to feel sorry for the Easter bunny! Getting back to the impeachment trial, one of the highlights so far has been one of the biggest far right conspiracy theorists in the world, Roger Stone, going down in flames. But not before Alex Jones and his merry band of idiots attempted to interfere in the trial and got caught with their pants down:






Hey don't go full Infowars, never, ever go full Infowars. Because Alex Jones is an insane crazy man, and it was recently revealed that they just make shit up, which is not at all shocking. And if you're expecting guys like Scalise, Jordan, Nunes, and Gaetz to make complete asses of themselves, you're correct on that one because they absolutely did!






But that's not exactly true, Cartman! And by the way, it's been a while since we checked in with Melania's "Be Best" campaign, and if you want to see how well that's going, just look at what Trump's been tweeting since Greta Thunberg beat him out for Person Of The Year in Time Magazine! And if you want to see how to completely derail an entire campaign in one tweet, look no further than what happened in Baltimore: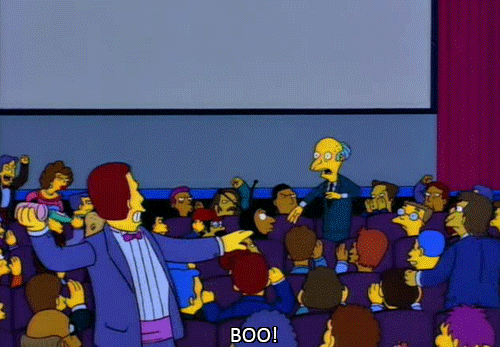 Yeah you don't want to go there, Melania. Maybe go to Alabama, or Mississippi where they still support you. Anyway before we wrap it up, I could point out that Kid Rock got caught saying something racist, or Borat himself claiming that Facebook has gone full Nazi, but one of my favorite things to happen at the end of the year was the completely batshit crazy, off the wall interview with John Schnatter of Papa John's fame, I'm not even going to show the articles, let's just play the clip, this is 2019 in a nutshell:



Yeah of course it wont if you eat 40 pizzas in 30 days, I think the meat sweats are coming out of your pores, man. That's it for our 2019 year in review everybody! I'm out!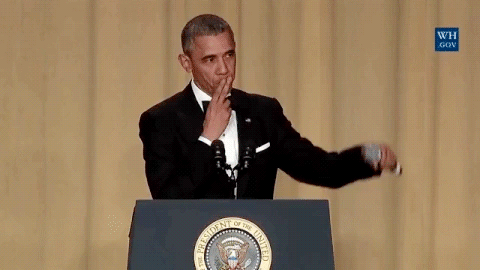 [div style="padding: 20px; background-color: #ffffff; border-radius: 10px; box-shadow: 0px 2px 4px 1px #aaa;"][div style="font-family: arial, helvetica; font-weight: bold; border-bottom: 1px dotted #999; padding-bottom: 8px;"]
[font size="8"]SantaCon: How Is This Still A Thing

[br] [/font] [br]

It's time once again to ask:




This week: Santa Con, how is this still a thing? You know it's Christmas time and everyone looks forward to Santa's visit. Except of course for New York City, during the week before Christmas, thousands of people dressed as Jolly Old St. Nick gather in the Big Apple for a weekend of some hard drinking and debauchery. And the citizens of New York usually don't want anything to do with the hard partying Santas. In fact these Santas really don't care if you are naughty or nice. They just want to hang out in New York City and drink, wearing the signature Santa outfits. In fact if these Santas are coming to your door, you probably don't want leave cookies and milk for them.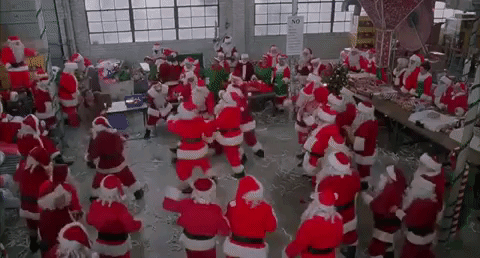 Yes that's pretty much what going to SantaCon is like for New Yorkers. Even the creators of SantaCon don't want anything to do with SantaCon. In fact actual New Yorkers have been calling on mayor Bill DeBlasio to flat out cancel the Gathering Of The Santas. But there is one thing that all New Yorkers can agree on is that everyone hates SantaCon. No, not SantaCon!






However, while New Yorkers dread the now annual gathering of the Santas and all the drunken, Fireball fueled debauchery that now comes with Christmas, the real party is happening in nearby New Jersey, where the NJ Transit System has actually ordered the Santas to keep their booze off of the Jersey trains and buses. Yes, this is a thing that actually needed to be said.






Well despite all the drunken debauchery that follows when thousands of Santas flood the streets of New York City and nearby New Jersey, SantaCon manages to get away with it because it's billed as a charity fundraiser, and has actually raised legitimate charity money for legitimate causes. And there was that incident where the Santas helped a guy after getting stabbed on the LIRR, which is likely to happen when you visit New York. But that's also one of the weirdest scenes to happen in New York lately, but even the police chief of Hoboken is sending an alarm into the "charitable causes" of SantaCon.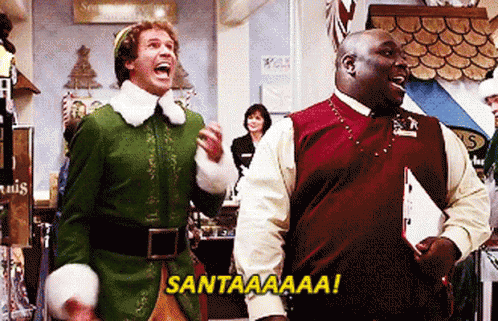 So it's just like Santa, only these Santas don't care if you're naughty or nice. That's enough to make you ask – SantaCon:




[div style="padding: 20px; background-color: #ffffff; border-radius: 10px; box-shadow: 0px 2px 4px 1px #aaa;"][div style="font-family: arial, helvetica; font-weight: bold; border-bottom: 1px dotted #999; padding-bottom: 8px;"]
[font size="8"]Holy Shit

[br] [/font] [br]

Gather around my fair brothers and sisters of UCLA! It's time to take a seat in the pew and pass the collection plate, for the Holy Church Of The Top 10 has convened and it's time to remind you that the holiest among us are the most full of:




My fair congregation! You know this is that time of year when we take an annual look at the conservative culture war that they've been waging since the dawn of time, and it's a war that no one wants to fight. In fact people just flat out don't care what stores say "Happy Holidays" vs "Merry Christmas" anymore. They are actually, outright, gloating about it. I mean really, was it ever OK to *NOT* say Merry Christmas? I mean America is a land of opportunity, where all races and religions are welcome. Well, at least they used to be before Fox News took over the landscape.





Now here's where I have a problem with that – we've been doing this thing for 3 years now and every year we've been doing a Christmas edition! Every year! Nobody is making it a burden on you to say "Merry Christmas" or put up tinsel and Christmas trees, you're doing that to yourselves! Now contrast that with what happened over the weekend. If you watch the Hallmark Channel at all, well, you might have heard about this controversy.






Yeah so we've been putting up with their bullshit for 15 years. They can't take 15 seconds of a commercial and then they call us the lunatics? Get the hell out of here! Seriously, what's wrong with them? This is something that the good LAWRD JAYSUS would hate! Can I get an amen?? I mean come on One Million Moms, your schtick is getting old. And even Saturday Night Live was able to see through your bullshit!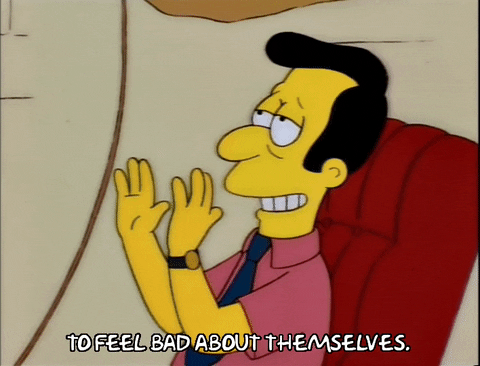 Imagine being so petty that you have to hound the network into submission so that way they pull an ad featuring two women in love and they can't handle it? And somehow we are the snowflakes? Right. Oh and I don't have to picture that, that man currently sits in the Oval Office! But there is some good news is that the Hallmark Channel reinstated their ties with Zola and resumed the ad. Really, One Million Moms, you can go eat one million bags of shit. Can I get an amen??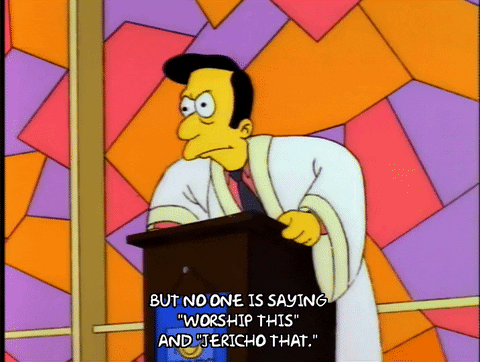 That's because no one wants to do business with these morons, Reverend! That's it for Holy Shit this year, we will be back on January 8th! Mass has ended, may you go in peace! That's it this year for:





[div style="padding: 20px; background-color: #ffffff; border-radius: 10px; box-shadow: 0px 2px 4px 1px #aaa;"][div style="font-family: arial, helvetica; font-weight: bold; border-bottom: 1px dotted #999; padding-bottom: 8px;"]
[font size="8"]People Are Dumb

[br] [/font] [br]

Hit it!



Of course you know by now that people are people, and people are dumb. And this is always my favorite People Are Dumb segment of the year because we get to go through an entire year's worth of epic fails and colossally stupid people throughout the year. Not anyone involved in the government, mind you, no, this is ordinary folks like you and I. So where do we begin this week? Well for the first one, going back to the beginning of the year, I love it when people try to recreate scenes from movies and it winds up ending very bad for them. And one scene you should never try and recreate is the driving scene from the Netflix movie "Bird Box". It's, well, it's just a movie, people!






Well duh! Don't drive blindfolded I believe is the take away from this story. Next up – remember that episode of Seinfeld where George was riding the subway and he got blindfolded and taken for everything he had by a crazy con artist? Well, this is kind of like that except this guy had a boatload of cash and his own girlfriend was waiting for him in the lobby! This story has everything!





Yeah the bigger question is where was he going with that $10K? I feel like there's a huge yada yada yada there. Next up – fast food fights! I love a good fast food fight. The thing with fast food – you get your bag of crap, check your order and then leave. And this one took place at a Taco Bell after this guy claimed they made his Mexican Pizza wrong and things went south from there.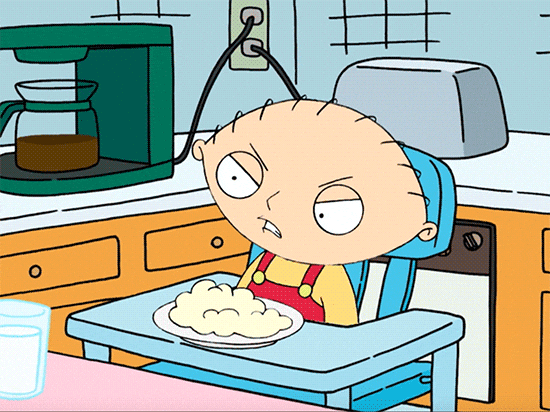 Next up – ever try to unclog a toilet by yourself? It's a maddening job isn't it? Well, these two guys attempted to try it themselves and things only went south from there. Yeah it's kind of like the Cousin Eddie toilet scene from National Lampoon's Christmas Vacation.





God remember when Randy Quaid only played characters like that? Next up I want to talk about an epic car fail story back from July. This is the kind of thing that people hate about marketing, and a promotion gone berserk. If you want to see the full story – it's quite insane. Just go back to Idiots #7-4 . But a car dealer should not be giving away free guns, along with Bibles and American flags. First off, way to placate the stereotype. Second, that could end very badly for you!





Finally I want to post the Florida Man story to end all Florida Man stories. Especially since it involves one of the biggest Disney flicks of all time, Frozen. Of course now Frozen 2 looks to shatter some box office records. Anyway, people, don't do this type of thing with an inflatable toy! Meth is a hell of a drug, and good luck explaining that to your children! Just… let it go!






That's it this year for:




[div style="padding: 20px; background-color: #ffffff; border-radius: 10px; box-shadow: 0px 2px 4px 1px #aaa;"][div style="font-family: arial, helvetica; font-weight: bold; border-bottom: 1px dotted #999; padding-bottom: 8px;"]
[font size="8"]Keeping Up With The Candidates Ep. 18: Next Year

[br] [/font] [br]




Welcome back to our handy guide to the 2020 election, which we will be entering the cycle in a mere two weeks, Keeping Up With The Candidates! This is where we are keeping our guide to the mother of all elections, the 2020 US presidential election in one place! Last week, we said goodbye to the Kamala Harris for President campaign. This week, we're going say goodbye to the 2019 year and look forward to what's happening next year. And next year is a presidential year. Which means that it's going to be a colossal shit show. And the speculation is already beginning to run rampant. So what can we look forward to in a presidential election? And especially one that could see Trump packing? To do so we're going to take a look at what happened to our friends across the pond in Brexit – Boris Johnson was just handed a colossal victory and it could potentially rip the EU apart.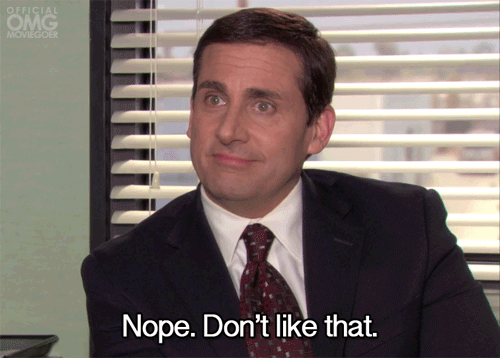 This could potentially have some devastating consequences. Now how could this affect the vote here, and many including Trump himself are saying that the UK conservative vote could have a ripple effect here in the States. But while Boris is vowing to get Brexit done, that's still easier said than done given how much of a disaster the UK Parliament is currently in. Now let's parallel that with the US Congres.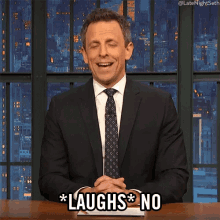 No so we don't want that to happen here. Now how could we prevent that from happening? Well there's several things. We don't want to be a doom and gloom scenario kind of people, but these things tend to happen. But there is one thing that we have to be vigilant on: bot accounts. The bot accounts are going to come fast and fierce, and they're coming for your vote. If there's one thing we need to learn a lesson on from 2016 and last week's British vote, it's this.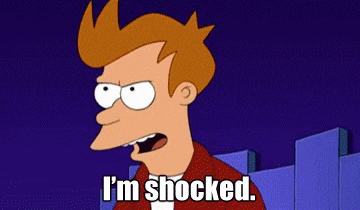 So what is going to happen? How do we combat the bots? It's going to take a lot to defeat foreign and outside influence in the next election. And who's going to come out on top? People, we've got 11 months to pick a candidate and we'd better come to a consensus! Someone has to beat Trump and end this nightmare once and for all! But who's it going to be? WHO????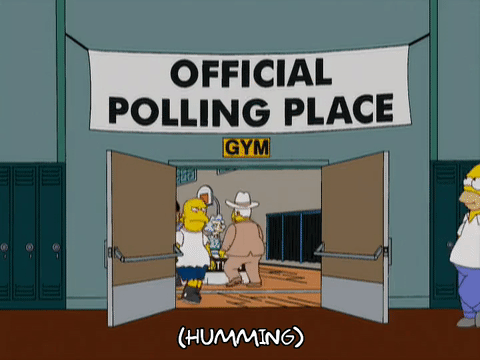 [font size="4"]Next Week:[/font]

There is no next week, this is the season finale! See you next year everybody!



[font size="8"]And Now This:[/font]
[font size="8"]Vampire Weekend[/font]

Ladies and gentlemen, let's get this post season party started! I am extremely excited to have this next guest on, their latest album is called "Father Of The Bride". You can see them on tour next July and August, unfortunately no LA dates yet. Playing their song "Harmony Hall", give it up for Vampire Weekend!





Thank you UCLA! This is the end of Top 10 season 7! I'd like to thank my staff, my crew, all of our travel partners and hosts! The Top 10 returns January 8th with a brand new edition live from Syracuse, New York! See you next year!


Credits

Host: Initech
Top 10 Conservative Idiots Recorded In Front Of Live Audience At: Pauley Pavilion, UCLA, CA
Special Thanks To: UCLA
Holy Shit Gospel Choir: UCLA Choir Club, Westwood, CA
Images: All images copyright belongs to respective copyright holders.
Videos: All videos copyright belongs to respective copyright holders
Articles: All article content copyright belongs to respective copyright holders
Writing: Top 10 Writing Department
Graphics: Top 10 Graphics Department
Research: Top 10 Research Department
Lighting & Stage Props: Top 10 Lighting Department
Legal: Top 10 Legal Department
Advertising: Top 10 Advertising Department
HR: Top 10 Human Resources Department
Initech's Wardrobe Provided By: JAB Inc.
Wheel Of Corruption By: Studio 1 Stage Props, Burbank, CA
Vampire Weekend Appear Courtesy Of: Columbia Music
Management: Initech Productions, CCC Management
Follow The Top 10 On Twitter at: @10Idiots
New! Follow The Holy Church Of The Top 10 On Twitter: @churchoftop10
Questions? Comments? Complaints? Hate mail? E-mail The Top 10 at: Top10ConIdiots@gmail.com



Initech Productions: Yes, We Got The Memo


0 replies, 651 views