Wed Nov 27, 2019, 05:00 PM
Top 10 Idiots (225 posts)
Top 10 Conservative Idiots Best Of #12: Thanksgiving Edition


From: Idiots #7-12

Let's talk about vaping. Or more importantly let's talk about Vaping Death. Yeah it sounds like a Metallica song doesn't it? Because Trump's newly declared war on vaping is so insane that it almost sounds fucking metal. There's plenty of reasons why vaping and excessive vaping is horrible but we don't have that kind of time! Before we get into Trump's ban, I want to talk about this lawsuit that emerged against the vaping compaul Juul, because this exposes the inherent dangers and risks of using vaping products.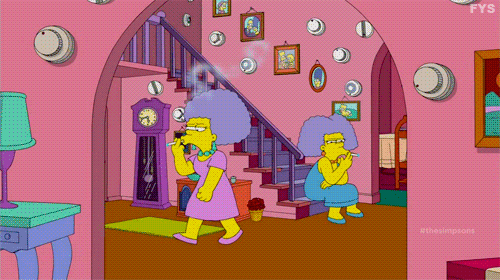 Yeah it's kind of like Patty & Selma but may be even worse. And of course like just about everything that Trump does, it's not helping things. As we've seen time and time again, bans don't work. Which means that every time you attempt to ban something there's products that will appear on the black market which will be way worse than what you could buy previously. File this one under "you're not helping!".






And of course for those of you keeping score at home, there's more reason to believe that Trump's ban on vaping isn't actually helping things. For one thing, many adults use vaping as a way of helping them quit actual cigarettes. But of course this is the Trump administration that we're talking about here, facts don't matter. Only outrage does!






Well, yeah they do call them cigarettes. But what is Trump talking about with a total ban? There's no evidence to support a ban, and you have a greater chance of dying from a gunshot wound than you do from vaping so why does that matter? Oh and if you guessed that Trump most likely didn't even read the CDC report and grossly misinterpreted results, you are correct!







[div style="padding: 20px; background-color: #ffffff; border-radius: 10px; box-shadow: 0px 2px 4px 1px #aaa;"][div style="font-family: arial, helvetica; font-weight: bold; border-bottom: 1px dotted #999; padding-bottom: 8px;"]
[font size="8"]Seth Rich: Origins Of A Conspiracy Theory

[br] [/font] [br]

From: Idiots #7-6

We're going to do something a bit different for this entry. It turns out that… conspiracy theories are bullshit! If you're shocked by this revelation, you're in the wrong place, people. Yeah I love that one guy in the back who yells out "WOOOOOOOOOO!!!". And one conspiracy theory that was being peddled by… *drum roll* Russian meme makers!!! Yes, Seth Rich was a Russian hit job! It was such pure, unbridled, unfiltered bullshit that even Fox News *AND* Alex Jones were forced to apologize for how much bullshit it was (see: Top 10 #3-8 ), and whew, it was quite the steaming pile. But you know what? It worked! It set out to do exactly what it was designed to do – turn the populace against the DNC. And the right wing media bought it hook, like and sinker.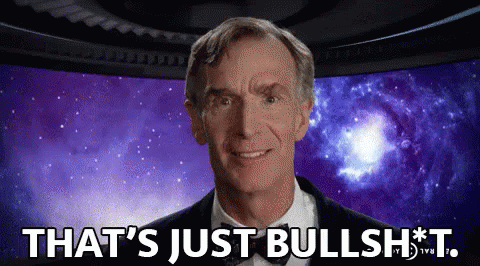 Damn right, Bill Nye!!! And it's a huge, steaming load of bullshit! And come on, we should know better that anything cooked up in the festering boil of the internet known as 4chan is going to be a huge, steaming load. So how did it go from the bottom of the barrel of the internet all the way to mass media and eventually the White House? Well let's follow the shit train shall we? Worst train ever, by the way.






Damn right! So this plot to frame the DNC for a crime it didn't commit started in the bottom of the barrel of the internet and made its' way all the way to the fucking CIA! Think of it like the guy who starts out bombing at the Chuckle Hut every night and then somehow makes his way to working full arenas despite saying only a few marginally funny observations. Oh wait, you don't have to, that guy is Sebastian Manascalo. You know, this guy. So think of Seth Rich as the Sebastian Manascalo of conspiracy theories.






That's about putting it mildly. There's a lot speculating that this theory of pre-meditated murder was the inspiration for tipping the election in favor of Donald Trump. But as we've seen, the bullshit meter is in fact a sliding scale. With one extreme end of the bullshit meter being Pizzagate, and the other extreme end being an actual pile of bullshit. Seth Rich is… somewhere in the middle.







[div style="padding: 20px; background-color: #ffffff; border-radius: 10px; box-shadow: 0px 2px 4px 1px #aaa;"][div style="font-family: arial, helvetica; font-weight: bold; border-bottom: 1px dotted #999; padding-bottom: 8px;"]
[font size="8"]Mike Pence

[br] [/font] [br]

From: Idiots #7-13

So this next entry is for the Michiganders in the crowd. Do we have any people from Michigan in the audience here? Yeah I love the one guy in the back who yells "WOOOOOOOOO!!!". Well, speaking of putting a tail pipe in a place where it is extremely uncomfortable to do so, Mike Pence can join Trump in participating in that activity. Great Photoshop there. What happened for him to deserve that? Well, the super tiny island in Michigan's Lake Huron is home to Mackinac Island. And it's pretty well known that vehicles haven't been allowed on the island since the 1800s. But once again, in an episode of conservatives just being plain douchebags, Vice President Snowflake drove an 8 SUV motorcade through it, proving once again that bad guys drive black SUVs.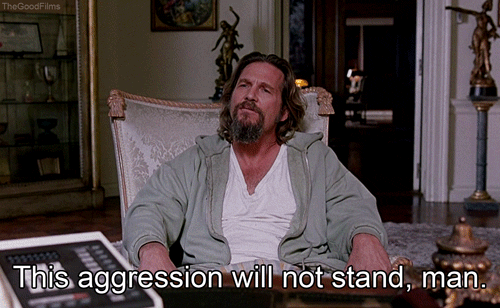 Yeah BOOOOOOOOOOOOOOOOOOO!!! Is nothing sacred to these motherfuckers? It's almost like they try to come up with the wrong answer to everything? Hmm, let's drive a car through a place where cars haven't been allowed for 100 years! Yeah seriously, fail. And the residents of Mackinac Island are pissed and rightfully so. Are they trying to lose Michigan? This could probably do it.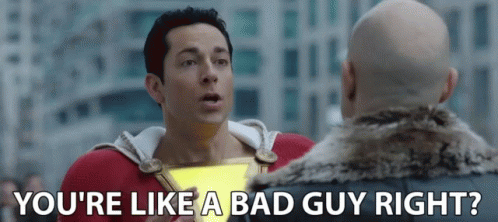 Yeah probably. But seriously, Pence crossed a line that shouldn't have been crossed here. It's like nothing is scared to these guys. Yeah sure, the powers that be on Mackinac Island have bent the rules before but nothing like this. At least when Gerald Ford visited the island, he had the good sense to leave his car behind when he realized that it might have been a bad idea.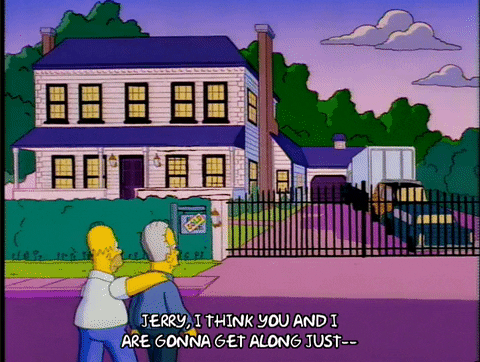 There literally is a Simpsons GIF for everything. By the way, my mom is from Michigan. I've been to Mackinac Island, I've eaten and stayed at the Grand Hotel. This is what one might call, a sacrilege. I mean seriously, he fucked up. And if you want to see why cars have been banned on the island, take a look at this photo gallery.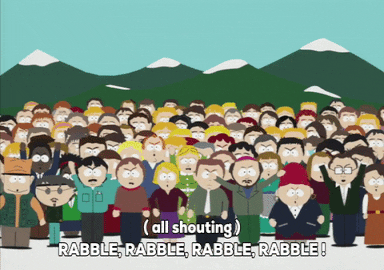 [div style="padding: 20px; background-color: #ffffff; border-radius: 10px; box-shadow: 0px 2px 4px 1px #aaa;"][div style="font-family: arial, helvetica; font-weight: bold; border-bottom: 1px dotted #999; padding-bottom: 8px;"]
[font size="8"]Donald Trump

[br] [/font] [br]

Is there anything that @realDonaldTrump doesn't make weird or creepy? Let's show what happened when kids trick-or-treating stopped by Trump and Melania for a visit:


Link to tweet



They can't even hand out Halloween candy right! And if this whole thing can't get any worse, take a look at how Trump celebrated Halloween. It seems like he literally turns everything he touches to shit, and makes it about himself. Because he can't stop placating his ego, he's resorting to having children do his work for him. Maybe that's why we haven't seen Barron lately? Oh I'm kidding. Really, sir, that's the joke you choose to walk out on? OK fine. But really we shouldn't be subjecting our children to this monster, if anything he should be kept very far away from kids after this stunt: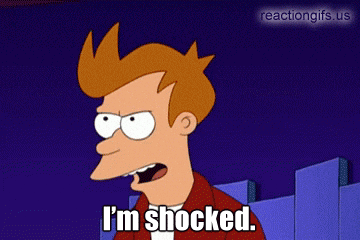 Oh come on, this is the Donald J. Trump administration - if you're expecting someone who's kind, compassionate, and caring, you're in the wrong White House! But you know what? Let's show the wall that kids built:




Now… don't boo! I know that's going to be your first instinct. But really don't do it. Because rather than boo the wall, it's time to start laughing at it. Because on Monday, Trump made the insane claim that the rebar being used to put up his see-through wall on the Mexican border was "impenetrable". And which I never want to hear Trump use the word "penetrate" ever again. But that said, this happened:






I'm pretty sure that was Trump's original intent with the wall! But in reality all it takes to cut through it is a $99 circular saw at Home Depot. Is that in the same section where they sell tiki torches? Anyway switching gears, congratulations to the Washington Nationals on winning their first World Series in franchise history. Houston Astros, you had a good run and you can rest assured that you don't have to eat cheeseburgers with Trump . Because this happened: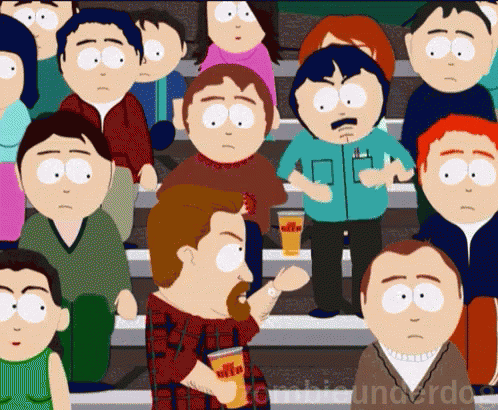 Great use of the Marine Corps Marching Band by the way. I mean come on, you have the Marine Corps Marching Band playing fucking Baby Shark. Did Trump think that song was about him? Donny Trump do do do do do do, Donny Trump do do do do do, Donny Trump! That is kind of catchy. But there is some good news, while Kurt Suzuki and Ryan Zimmerman were wearing MAGA hats and trading high fives with Trump, there were a lot of Nationals players who declined to visit: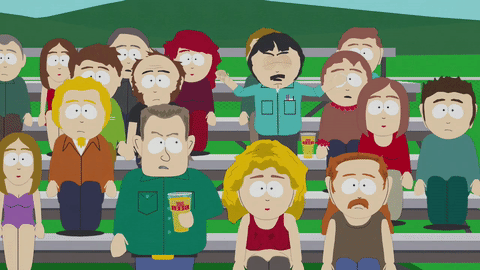 [div style="padding: 20px; background-color: #ffffff; border-radius: 10px; box-shadow: 0px 2px 4px 1px #aaa;"][div style="font-family: arial, helvetica; font-weight: bold; border-bottom: 1px dotted #999; padding-bottom: 8px;"]
[font size="8"]Top 10 Investigates: Inside Fruitport High

[br] [/font] [br]

From: Idiots #7-11

It's time to investigate beyond the headlines! This is Top 10 Investigates!



Mass shootings are at an all time high. There have been over 200 this year and we're only in the 9th month of the calendar year 2019. As such, mass shooting hysteria has been at an all time high. Which makes sense – nobody wants to die needlessly. And since banning guns flat out, or voluntarily disarming in this country is taboo subject matter, thanks to those in the National Rifle Association, new extremes are being taken to prevent what should normally be something that people shouldn't have to worry about, but thanks to mass shootings America is resorting to extreme measures in the name of protection and safety. One such is the controversial $50 million building that will become Michigan's Fruitport High School. It's being designed with mass shootings in mind.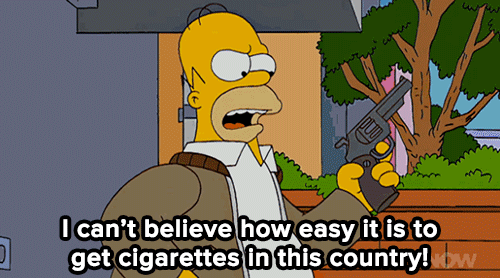 So, since banning guns is out of the question, constructing a $50 million school that resembles something of a correctional facility is just one of many possibilities. But is it really safe? Is having all this extra technology really going to help in the long run or is just a temporary solution to an even greater problem? Well the greater problem is guns but it's much more complicated than that.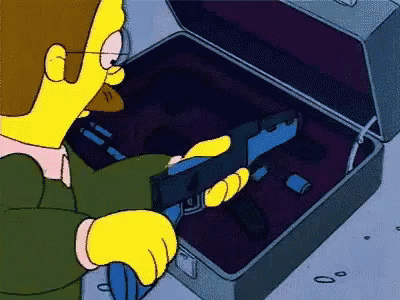 Let's examine the keyword in that sentence there – "reduced". That does not mean "completely eliminated". There's no guarantee that a school designed to prevent mass shootings would actually do so, especially if you give away the floor plans via the Washington Post article! It's almost like they're inviting it. But really what kind of generation are we creating when we can expect more of this and are actually inviting it?






And good luck remembering how that three button system works in a time of crisis like a mass shooting, where you might have literally a few seconds to think on your feet. It's really scary to think that this is the new normal. That there's nothing we can actually do about guns or mass shootings but to instead design ridiculously expensive buildings to prevent a few less casualties.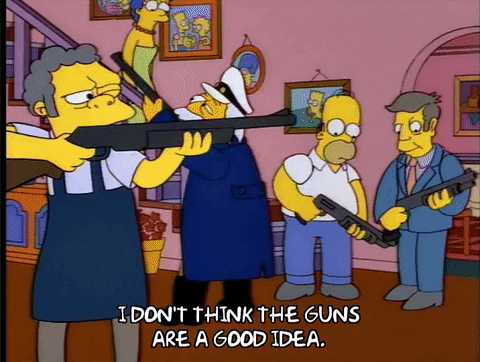 That's it for Top 10 Investigates. Good day.





[div style="padding: 20px; background-color: #ffffff; border-radius: 10px; box-shadow: 0px 2px 4px 1px #aaa;"][div style="font-family: arial, helvetica; font-weight: bold; border-bottom: 1px dotted #999; padding-bottom: 8px;"]
[font size="8"]Holy Shit

[br] [/font] [br]

From: Idiots #7-16

Gather around my fair brothers and sisters of Oregon State! It's time to take a seat in the pew and pass the collection plate, for the Holy Church Of The Top 10 has convened and it's time to remind you that the holiest among us are the most full of:




My fair congregation! Please, be seated! For the end of the world is upon us! Now, now, I should have lead you into it. But this is not that kind of church and this isn't that kind of sermon. But if you listen to our brothers and sisters on the right, you would think that the world is going to systematically collapse and that we're all going to die at any minute. Oh wait, we're not gonna die. We're going to get… raptured, at least half of us will get snapped up by the LAWRD JAYSUS. Wait, is he Thanos? Yeah I get those two stories confused. Now look, every religion has their own end of the world theories, even ours does! The difference is we don't try to sell you $200,000 doomsday shelters.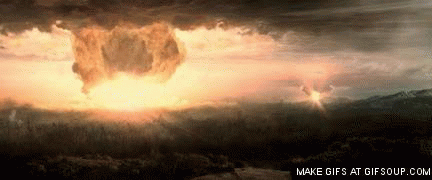 Oh wait, that was Terminator 3. So in North Carolina they are busy preparing for the apocalypse. But what are they preparing for? It's not like there's going to be a planet-destroying doomsday event any time soon. By the way if you want to see an actual doomsday cult in action, look no further than what happened at one of the hotels owned by the unholy, ungodly Dark One!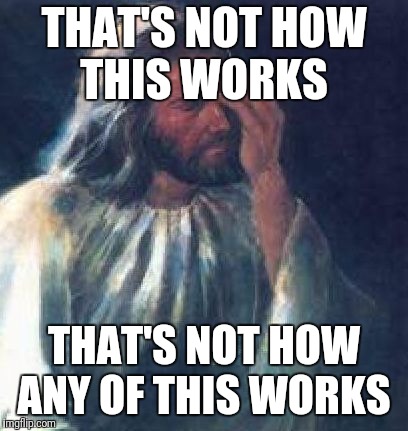 That's not how this works! And if you support the Dark One at this point after everything that we've been through in the last 3 years, you are clearly ignorant as to how this works! Thank you, I will take that one! And by the way recent signs of the end of the world point to… a math equation. That's right – it's a doomsday equation that has sent the believers of the apocalypse trying to find out what it means. But really, don't ask the guy who created it how it works!






Well, of course the Daily Express is where one turns to for quality conspiracy theory based journalism, and what is it about the ultra radical right wing and conspiracy theories? We might have to do a deep dive on that subject in a future edition. But really when it comes to predicting the apocalypse or doomsday theories, just don't. Save your brain waves for something more productive!






There you have it folks, the Dark One has sparked an increase in people who are preparing for the end of days! As predicted in our Good Book and every other Good Book out there! Mass has ended, may you go in peace! That's it this week for:





[div style="padding: 20px; background-color: #ffffff; border-radius: 10px; box-shadow: 0px 2px 4px 1px #aaa;"][div style="font-family: arial, helvetica; font-weight: bold; border-bottom: 1px dotted #999; padding-bottom: 8px;"]
[font size="8"]Beating A Dead Horse: Support For Hong Kong

[br] [/font] [br]

From: Idiots #7-15




In what may be the most insane and direct case of life imitating art, one of my favorite shows, South Park, called out China on its' censorship and got banned for it. So the question on the table here is, how far is too far when life imitates art? And what the hell is China doing? Both of those are perfectly good questions. Unless you're living under a rock, you know that the people of Hong Kong are rising up and protesting non stop against the brutal Jianping regime. And that's having people's opinions on a particularly touchy subject like this. In fact the subject of whether or not you should be allowed to support China has been such a tricky subject that the Jianping regime has gone into some serious damage control on the subject.





By the way here's what is awesome about Matt Stone and Trey Parker – the twisted minds behind South Park – is that they troll. And they troll pretty damn good. In fact if you want to see how you should apologize to a brutal dictator who has a fragile ego like Xi Jianping, just look no further than how they actually apologized.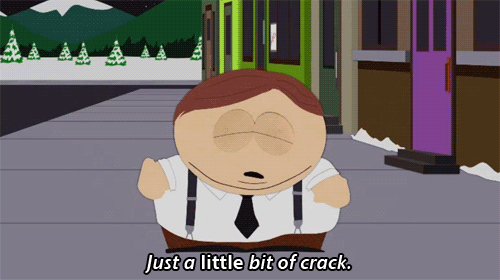 Now here's the thing. You don't fuck with a dictator with a fragile ego like Xi Jianping. In fact we probably got the Top 10 banned from China as we were putting this edition together! And you know what? I don't give a shit! And you want to know how fragile an ego Jianping has? Just look at what he did to DJ Zedd for simply liking a tweet about last week's episode!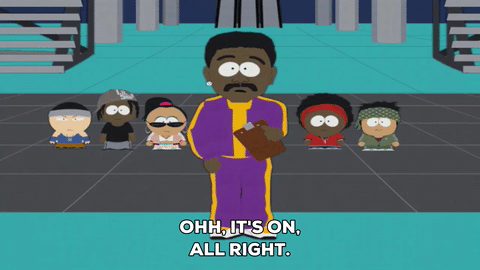 Holy shit! If you're a celebrity, you can now get banned from China for simply liking a tweet relating to the most recent South Park episode! Which is why we also liked that tweet! In fact we followed the official South Park feed! Now if you're Xi Jianping, how do you react to South Park? Well, you delete the whole fucking show from your country. It's not enough to ban South Park, he wants every single mention of South Park ever banned.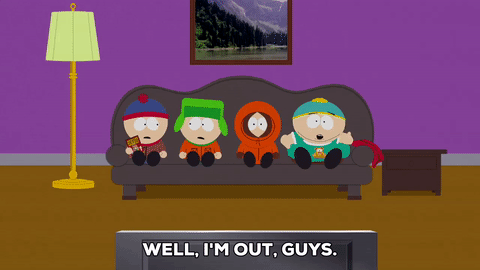 And by the way, South Park wasn't the only one who got this kind of insane treatment and censorship from the Jianping regime. Look at what they did to the Houston Rockets. It's not enough to just ban that person, they're banning the whole team and the league. The Jianping regime is doing some serious damage control right now and we may all get fucked!







[div style="padding: 20px; background-color: #ffffff; border-radius: 10px; box-shadow: 0px 2px 4px 1px #aaa;"][div style="font-family: arial, helvetica; font-weight: bold; border-bottom: 1px dotted #999; padding-bottom: 8px;"]
[font size="8"]Dave Portnoy

[br] [/font] [br]

From: Idiots #7-10




This week's This Fucking Guy is the CEO of a company that you may have heard of called Barstool Sports, and that's Dave Portnoy. You know Barstool – the company that's been fueling toxic masculinity and sports bro culture since 2016. And of course you know that as the year that Trump took over and everything went to shit. Which has made Dave Portnoy lots and lots of money. If you're the CEO of a company like that, you might want to follow the first rule of social media and that's don't be a dick. Also, don't say anything you will regret later. But Dave Portnoy pulled his best Trump impression last week, said something ridiculously stupid on social media, and may have jeopardized his empire in the process. So how did it happen?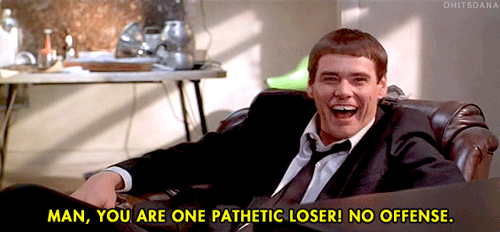 Dude seriously, you're the CEO of a company that thinks women flashing their boobs on camera is funny, not the dictator of a third world country. Seriously, Kim Jong Un and Rodrigo Duterte get to exert their dominance. You toss the beads out to women at the tailgate party at the Super Bowl. And the last thing that you want to do is attract the attention of the Feds. I mean you're already number one on Roger Gooddell's shit list, and if you're on that list, who's not on it? Well this might be strike 2 if things get worse for the brand.






Shit, Dave, I could have told you that and I'm no expert on labor! You know we give Boston sports fans a hard time and well they kind of deserve it because the rest of the world has to put up with them. But egregious labor law violations aren't the only thing troubling Barstool Sports. As I said they're a site that is fueling toxic masculinity across the web and around the globe. And this definitely isn't hurting things.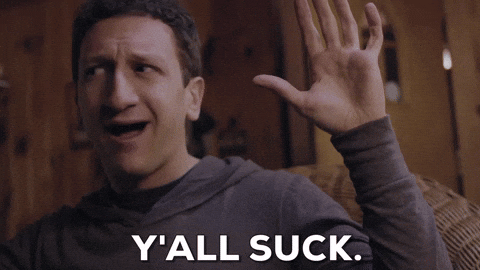 If you think that egregious labor laws violations, toxic masculinity and some hardcore sexism would be enough to sink Barstool, think again! They take online hate to a whole new level. Wonder why your son or grandson turned out to be a Nazi who spends most of his days owning the n00bs? Well check his browser history – if you see Barstool Sports come up and he's got a Steam account, you might want to sit down for a little chat.






And to think that ESPN almost gave this guy two hours a day to say whatever he wanted! And if he hates women and anyone else that much, imagine what he'd do to his employees! That's Dave Portnoy, this week's:





[div style="padding: 20px; background-color: #ffffff; border-radius: 10px; box-shadow: 0px 2px 4px 1px #aaa;"][div style="font-family: arial, helvetica; font-weight: bold; border-bottom: 1px dotted #999; padding-bottom: 8px;"]
[font size="8"]People Are Dumb

[br] [/font] [br]

From: Idiots #7-17

Hit it!



Of course you know by now that people are people and people are dumb. And this segment incorporates all walks of stupid – dumb criminals, dumb lawyers, dumb politicians, dumb students, you name it! And I also love these stories because they are all completely crazy and there's enough of them that we could do these until the end of time! I want to start with this story out of Iowa – and yeah if you're a guy you should *NEVER* expose your junk in public, no matter what the circumstances. But I love the excuse here – even though it's not a good one, is that this guy who did the dirty deed claims that he saw it in a porno movie!






Next up – we go to *ANOTHER* story out of Iowa. Man, Iowa is bringing the crazy extra hard lately aren't they? Well I mean there's not much to do there so you got to get creative. But when you start turning to crime, a fresh coat of paint is definitely not the way that you want to hide the crime, and well, he got caught red handed. Or is it green handed? I'm not sure.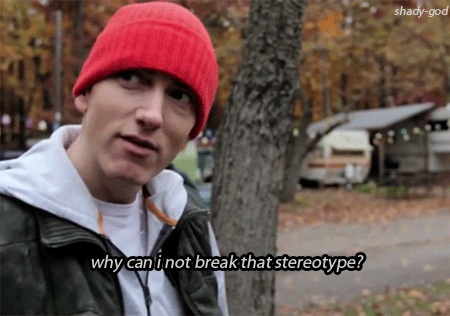 That is a good question! Next up – we go to Las Vegas! I am really surprised that this doesn't happen more often because people tend to go crazy when they start losing money at casinos. Maybe not so much on the Vegas Strip, but there's plenty of off strip action happening all around the gambling paradise known as Vegas. But if you start losing money, it's your own damn fault. Don't blame the casino for it!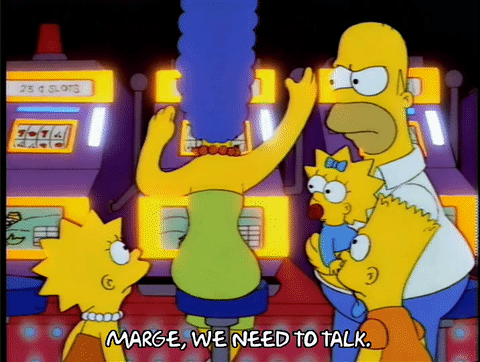 Next up we go to Minneapolis! Yeah the meth industry attracts some extremely strange people to it, not to mention some incredibly armed and extremely dangerous people to it. But last week we brought you that story about When Standing Your Ground Goes Wrong. Well, do 18th century cannons fall under the controversial Stand Your Ground law?





Next up - we cant get out of here without talking about America's most penis shaped state, the great state of Florida. The Sunshine State always brings it every week, and we do want to thank the @Florida_Man Twitter account for keeping us up to date on these stories. While I do love Florida Man stories, I also love Doomsday Prepper stories, and none is more prepper than this, but really don't build your doomsday shelter from stolen parts! That never ends well!






That is a good point sir! And by the way that was a weird Google Image search! Finally this week this might be one of my favorite Florida Man stories in a while. Yeah so Florida Man was caught inside a Target store defiling stuffed animals, and… Olaf from Frozen. This is real! This happened! I laughed so hard when I first saw this story and well I had to include it. And the sad thing is they had to put Olaf out to pasture after this. And I'll never hear "Let It Go" in the same way ever again!






That's it this week for:




[div style="padding: 20px; background-color: #ffffff; border-radius: 10px; box-shadow: 0px 2px 4px 1px #aaa;"][div style="font-family: arial, helvetica; font-weight: bold; border-bottom: 1px dotted #999; padding-bottom: 8px;"]
[font size="8"]What's Up With Texas Pt 2: Visiting The Border

[br] [/font] [br]

This segment was originally supposed to air in Top 10 #7-2, but since that edition was cancelled at the last minute, we're airing it now. Enjoy!




Texas has the 2nd most electoral votes in the country after California. This is due to the states' sheer size and massive population. But the reason why we're touring Texas is because for the first time since Eisenhower, Texas has a very real possibility of turning blue for the first time in over 60 years. So what could that do to the electorate? Well, it could make Florida's votes irrelevant for one thing. So we decided to do this docuseries to tour the great state of Texas to find out what's up? What makes this state so great? In Part 1 of our docuseries, we went to El Paso to hang out with the Beto O'Rourke campaign and we toured a facility that was housing immigrants. Yeah I.C.E. confiscated our cameras, unfortunately. But we've found towns and cities along the Texas border the border issue can be like a fine wine – tricky, convoluted but it can also unite people or divide them.






Well let's hope it doesn't come to that! But let's keep in mind the harsh reality of Trump's proposed wall, and that is before we go into the heart of it, let's show you just how insignificant the wall being proposed in El Centro is:




That's pretty tiny compared to how large the border between the US and Mexico really is. With that in mind, we took a trip down the border in Texas. Our first stop took us to the city of Juarez, a town so close to the border that it shares roads and municipal utilities with the city of El Paso. And of course what we found there is way different than what the news media would have you believe.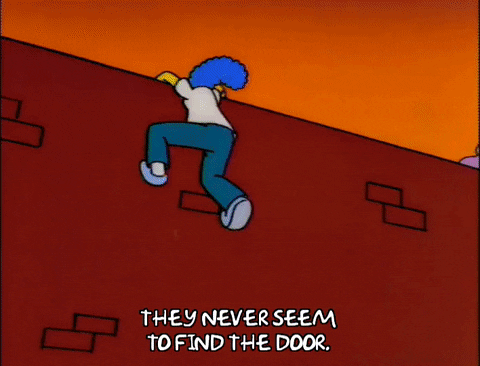 Unfortunately there's no wall or door for many of these refugees from Mexico and South America under this administration. So while touring Laredo – which we were heavily advised against, we managed to go down there, which was also heavily advised against. And that was just for the Texas side. But apparently the Trump administration wants to give you a border wall whether you want it or not. And that's just the beginning of a long and very strange fight.






I believe that's what the Trump administrations' intentions are with the wall, but apparently you can just paint over it and run really fast. But while our journey along the border was a long and frustrating one, with many times we got stopped with "Who are you?" and "What are you doing here?", we did manage to talk to some actual freedom fighters. These people are actually fighting the drug cartels who are bringing the crime and drugs that Trump has talked so famously about. Yes, apparently the towns of Gary, Indiana, and the town of Laredo are now one.






[font size="4"]Next Week:[/font]

For part 3 of our "What's Up With Texas" docuseries, we're going to Austin, the capital of Texas and music capital of the US, to hopefully score an interview with Gov. Abbott, but we'll probably get told to fuck right off. And we're OK with that.



[font size="8"]And Now This:[/font]
[font size="8"]Sturgill Simpson[/font]

Ladies and gentlemen my next guest is country music's anti-hero! His latest album is called "Sound And Fury". Playing his song "Make Art, Not Friends", give it up for Sturgill Simpson!
https://media.pitchfork.com/photos/5d8d0e675d366d000838d1eb/1:1/w_320/sturgill_soundandfury.jpg



The Top 10 returns with a brand new edition live from Stanford next week, and our countdown to blowing up this crazy year that was 2019 commences! See you next week!


Credits

Host: Initech
Top 10 Conservative Idiots Recorded In Front Of Live Audience At: University Of Nevada, Las Vegas, Las Vegas, NV
Special Thanks To: UNLV
Holy Shit Gospel Choir: Fremont St. Baptist Church Choir, Las Vegas, NV
Images: All images copyright belongs to respective copyright holders.
Videos: All videos copyright belongs to respective copyright holders
Articles: All article content copyright belongs to respective copyright holders
Writing: Top 10 Writing Department
Graphics: Top 10 Graphics Department
Research: Top 10 Research Department
Lighting & Stage Props: Top 10 Lighting Department
Legal: Top 10 Legal Department
Advertising: Top 10 Advertising Department
HR: Top 10 Human Resources Department
Initech's Wardrobe Provided By: JAB Inc.
Wheel Of Corruption By: Studio 1 Stage Props, Burbank, CA
Sturgill Simpson Appears Courtesy Of: Elektra Records
Management: Initech Productions, CCC Management
Follow The Top 10 On Twitter at: @10Idiots
New! Follow The Holy Church Of The Top 10 On Twitter: @churchoftop10
Questions? Comments? Complaints? Hate mail? E-mail The Top 10 at: Top10ConIdiots@gmail.com



Initech Productions: Yes, We Got The Memo



0 replies, 284 views