Sun Nov 24, 2019, 10:45 PM
Top 10 Idiots (225 posts)
Preview For This Week's Top 10 Conservative Idiots
Mackinac Island (pronounced "Mackinaw" draws nearly a million visitors each year and is regarded as one of the most precious natural resources in Michigan. Just 450 people live on the small destination, and they get around by bike.
"Bikes are just our way of life," Mary McGuire Slevin, the executive director of the Mackinac Island Tourism Bureau, told the sustainable-business news site TriplePundit. "They are like a part of our bodies, we don't even think about it. When I see a tourist go out for a bike ride around the circumference of the island, you can just tell the difference when they come pedaling back into town — they are more relaxed and have a big smile on their face."
Even Gerald Ford, the only president from Michigan, traveled by horse-drawn carriage when he visited Mackinac in 1975.
So when Pence broke with tradition over the weekend, controversy ensued. Several current and former Michigan residents reached out to Business Insider over email to share their thoughts.
"This is) a true gem that has been assaulted in plain sight," Skaneateles, New York resident Bitsy Jennings Govern, who grew up in Michigan, told Business Insider.
https://www.businessinsider.com/mike-pence-car-free-mackinac-island-michiganders-react2019-9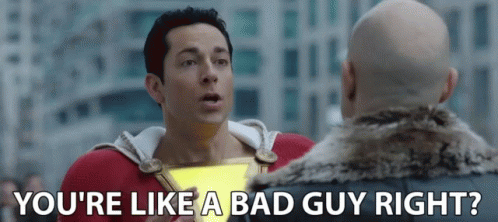 Yeah probably.
*audience laughs and applauds*
This week the Top 10 is off but we are going to have a best of! Trump bans vaping but ignores guns, we find out Seth Rich was a made up conspiracy theory, Mike Pence drives a motorcade through Mackinac Island, Trump builds a wall on Halloween, China censors South Park, and we profile the owner of Barstool Sports in "This Fucking Guy". Plus our weekly investigative piece, Top 10 Investigates, takes you inside a controversial high school in Michigan that was designed with mass shootings in mind. And in our weekly visit to the Holy Church Of The Top 10 in "Holy Shit", our resident pastor waxes philosophical about the apocalypse by dissecting some new theories and adding some theories of his own. We also have a People Are Dumb which might have one of the most insane Florida Man stories of all time! And finally it is to be unveiled - our nixed Part 2 of our award-winning docuseries "What's Up With Texas" where we take a 520 mile journey along the Texas border to explore towns that literally share connections with Mexico to find out if Trump's wall would have any impact at all! Spoiler alert! No. Plus some live music from that time Sturgill Simpson stopped by to entertain us!
Top 10 Conservative Idiots: Wed at 2:00 PM /shameless self promotion
0 replies, 253 views