Mon Nov 18, 2019, 01:23 AM
tenderfoot (4,530 posts)
'Recorder': Meet The Woman Who Recorded 70,000 Tapes Of American News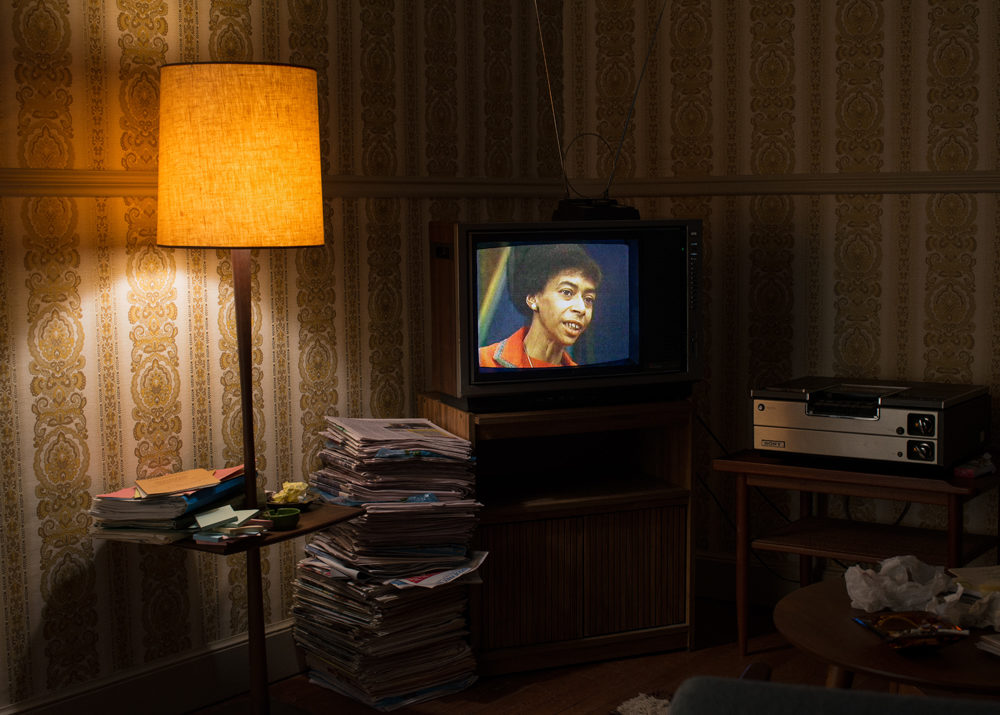 Over the course of three decades, one woman in Philadelphia taped CNN, Fox News, MSNBC, and other news programs for 24 hours a day, seven days a week.
Marion Stokes, a former communist activist who died in 2012, recorded over 70,000 Beta and VHS tapes that are now recognized as a treasure trove chronicling recent American history.
Stokes and her recordings, which have been acquired by the Internet Archive in Richmond, California, are the subject of director Matt Wolf's new film called "Recorder: The Marion Stokes Project."
Wolf first heard about the tapes from media coverage from when the collection was transported from Philadelphia to the Bay Area. He makes films about archival footage and thought Stokes' collection was "unprecedented."
"It felt like an archive that could include anything and everything," he says. "And that challenge and that possibility really appealed to me."
<snip>
In the end, he only digitized 100 of the tapes and says those 700 hours are "a tiny scratch into the surface of what's there."
At the time Stokes began recording, television stations had been deleting archives for decades, Wolf says.
The film includes moments in history that she captured like a scene that displays four different television screens playing morning shows on 9/11.
But the collection contains far more than news coverage of historical and forgotten events, Wolf says. The commercials, public service announcements, talk shows and sitcoms that Stokes captured serve as a historical record along with the news.
"That material truly doesn't exist anywhere. It tells us so much about who we were and how the world became what it is today," he says. "That kind of information and insight into who we are, it doesn't exist except in a collection like this."
https://recorderfilm.com/
https://www.wbur.org/hereandnow/2019/11/14/recorder-the-marion-stokes-project
I bet there's a stark difference in news coverage when she began the project to today!!!
4 replies, 969 views
Replies to this discussion thread
| | | | |
| --- | --- | --- | --- |
| 4 replies | Author | Time | Post |
| 'Recorder': Meet The Woman Who Recorded 70,000 Tapes Of American News (Original post) | tenderfoot | Nov 18 | OP |
| | dalton99a | Nov 18 | #1 |
| | spin | Nov 18 | #2 |
| | BumRushDaShow | Nov 18 | #3 |
| | Hermit-The-Prog | Nov 18 | #4 |
---
Response to tenderfoot (Original post)
Mon Nov 18, 2019, 01:49 AM
dalton99a (42,731 posts)
1. Amazing story.
---
Response to tenderfoot (Original post)
Mon Nov 18, 2019, 02:03 AM
spin (17,391 posts)
2. Sometimes I will record a TV program and go back to view it a couple ...
of years later. I often find the old commercials the best part of the recording.
---
Response to tenderfoot (Original post)
Mon Nov 18, 2019, 05:10 AM
BumRushDaShow (51,409 posts)
3. I have tapes going back to 1985 when I first got a VCR
My mom did similar type of recording of various news programs although not 24/7/365.
Still have the 9/11 footage (my tapes and hers) and I think even the Operation Desert Storm stuff before that.... and may still have Jesse Jackson's 1988 speech at the Democratic Convention. Most of her recording was of CSPAN programs, panel discussions, and interviews (and she would endlessly complain about Brian Lamb but would praise Steve Scully and Susan Swain). She did eventually purge a bunch before she passed but I still have whatever she had left and a couple hundred of my own (mostly movies or Star Trek episodes -including all the series through to Enterprise).
And the news coverage really isn't much different than it was back then outside of the gradual introduction of stereo broadcasts but it is fun to see some of the older commercials and local news blips that would be inserted during commercial breaks of some of the local broadcast programs.
We finally got cable in my neighborhood here in Philly in 1989 (and already had a VCR), but back in the '80s, MSNBC (that for some reason my mom called "microwave"
) didn't exist then. First channel my mom wanted to put on was CNN (she was a Ted Turner fan and CNN was highly touted) and the 2nd was CSPAN (our local Comcast didn't get CSPAN2 until years later and when they did, they split the programming with the PA state channel - PCN - but eventually separated it out on its own and added CSPAN3). For movies, she did more Turner (TNT/TBS/TCM) and premium was HBO (and I think she eventually got Showtime & Cinemax). So those, along with CNN Headline News, was where she mostly stayed until "microwave" ("the channel with the 'young people' sitting on stools with laptops"
)... and then she would add that to her repertoire. I kept her stocked in blank VHS tapes.
Anyone searching on youtube might stumble on similar type of footage that people had recorded/converted/uploaded. And the one thing that has been an amazing resource is CSPAN, which has digitized almost all of its programming going back to 1980 when they first went on the air. The CSPAN digital library is a treasure.
ETA -looking her up, she was a year older than my mom and it would be instructive to note that her generation did not grow up with television so they consumed it differently. They were a radio generation. My sister's godmother (same age group) got her own VCR around that same time - 1976/1977. I remember we went by their house and was amazed at the huge top-loading hulk of a system that had to be "installed by a TV technician" to the TV (the TVs had no RFC screw-on nor any kind of RCA jacks).
---
Response to tenderfoot (Original post)
Mon Nov 18, 2019, 09:48 AM
Hermit-The-Prog (10,665 posts)
4. hope they're still digitizing; magnetic tape doesn't last forever
It amazes me that "television stations had been deleting archives for decades".