Wed Nov 6, 2019, 05:00 PM
Top 10 Idiots (216 posts)
Top 10 Conservative Idiots #7-18: Do The Soviet Style Edition


Steve Scalise. You might remember him from that incident where he got shot by a crazy person while he was at batting practice for a Congressional softball game (see: Idiots #3-3 ). Since the shooting, Steve Scalise has made absolutely no question about where he stands politically. And that is, he's a hardcore member of the Trump Cult. Which is not a good gamble these days. Trump's popularity is slipping very handily. But that hasn't stopped Scalise from showing people where he stands. And since the Trump Cult has been known to systematically rot many a brain, you tend to say batshit crazy stuff like this.






Uh… Mr. Scalise, you are aware that we have this thing called the Constitution of the United States and that the Democrats are following the impeachment guidelines as outlined in the Constitution exactly according to procedure? Oh but let's not let your overdose of Covfefe cloud your judgement or anything. That is a hell of a drug and it tends to rot many a mind. But he's not the only one overdosing on the Trump train lately.






Nyet!! We do hate Donald Trump, but the election was 3 fucking years ago! We're not trying to undo anything, we're trying to prevent further abuses of power, which is what Trump has been doing since the election. The Republicans want to hand him a blank check to do whatever the hell he wants, but it doesn't work that way. The GOP derangement for democrats is getting completely out of control, and expect the violent rhetoric to increase before the election. But then we'll still have to put up with bullshit like this:






Hey everyone! If this impeachment proceedings seem like they're "Soviet Style" could it be because Russia is involved? Let's do the Soviet style!! Is that a dance or a punk rock song? Who knows! The thing is, once a talking point gets introduced into the conservative echo chamber, it's like an ants' nest – no matter how much bug spray you use to get rid of it, you'll still find ants several weeks later! But they are at least running out of defenses for this mad man, and it's starting to show: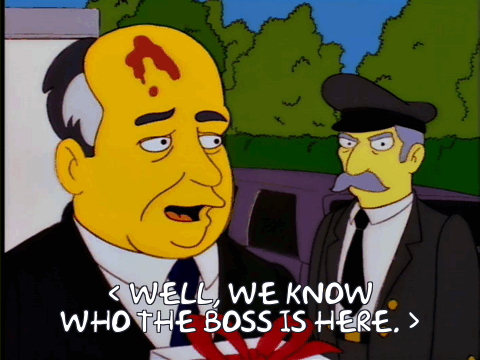 [div style="padding: 20px; background-color: #ffffff; border-radius: 10px; box-shadow: 0px 2px 4px 1px #aaa;"][div style="font-family: arial, helvetica; font-weight: bold; border-bottom: 1px dotted #999; padding-bottom: 8px;"]
[font size="8"]We're All Gonna Die

[br] [/font] [br]




Hey everyone guess what? We're all gonna die!! Woooooooooooooo!!! Wooooooooooooooooo!!! Wooooo. Woo. Yeah I know I say it every time that we do this segment, but this time we really might, especially that my home state of California is on fire. And we have a maniacal man bay who hates my state in charge of the White House. And boy does Trump hate us. If you're following the news, the fire departments run by the federal government have been doing a bang up job of being super fast to respond to the fires this year and Gov. Newsome has been praising them big time. But we have a man child who has been convinced that it's poor forest management that was to blame for the fires. But can we tell him that's not a thing?






Yeah BOOOOOOOOOOOOOOOO!!!!!! Let's point out the irony here – the guy who does not have his act together at all and fires people like it's a bodily function is telling someone else to get their act together on something he knows nothing about? What an asshole. But are we all gonna die from this? Well just wait until next year's Santa Ana winds hit, they will get even nastier!






Oh calm down man, we're not gonna die just yet! But let's not let facts get in the way of our outrage because that's how the news in 2019 works, damn it! Because if Trump had bothered to Google it, he would have stumbled upon this report from the San Francisco Chronicle – an actual journalist outlet, which said that poor forest management is true. But guess what? Not all of it is California's fault!






No, no nobody is dying yet. But take a look at what the guy in the article said that Trump needs better advisers. Well guess what? He is his own adviser! Well besides when he watches Fox News late at night after Sean Hannity whispers sweet nothings into his ear on the phone, we'll let you know that rage-watching Fox News that late is not good for your mental health! I mean would you be shocked to learn that he's wrong on the subject? I'm not!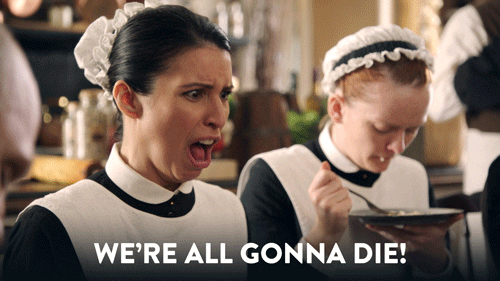 [div style="padding: 20px; background-color: #ffffff; border-radius: 10px; box-shadow: 0px 2px 4px 1px #aaa;"][div style="font-family: arial, helvetica; font-weight: bold; border-bottom: 1px dotted #999; padding-bottom: 8px;"]
[font size="8"]Stupid Watergate II

[br] [/font] [br]

It's like Watergate but we have idiots in charge. Holy crap this thing continues to get stranger and stranger and stranger. We already covered Steve Scalise's bizarre comparison of the trial to something "Soviet Style" (whatever that is). But that said there's three key figures who are really needed further explanation with their involvement in Stupid Watergate. And that is Jim Jordan – who remember in the Ohio State scandal, Roger Stone, and Rudy Giuliani. Both of these guys are people who I wouldn't want running an Etch A Sketch. But before we get into the Jim Jordan mess, let's take a look at what happened when Roger Stone went before a jury.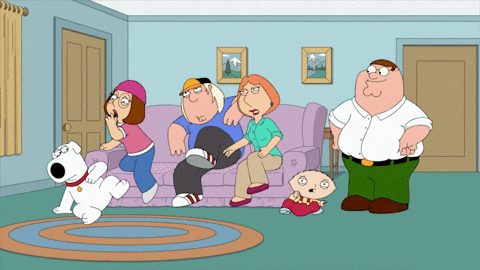 Maybe that was a little too graphic but I can assure you that his food poisoning probably went down something like that. But what a bunch of crybabies. Now for those of you playing at home, we have to talk about Rudy Giuliani's involvement in this clusterfuck. Of course we've talked about Giuliani and his goons many times in the last few weeks but now the pieces of the puzzle are starting to fall into place, and it's quite the tangled web they weave.






This whole thing is certifiably insane. Now we got to talk about Jim Jordan's involvement. See, the events of this whole thing – let's compare it to a nice, hearty plate of spaghetti and meatballs. You're not going to serve it without simmering the meatballs in the sauce for several hours. Because if you serve the meat before it's cooked you're gonna have a bad time. Even worse if you switch chefs in the middle of cooking it.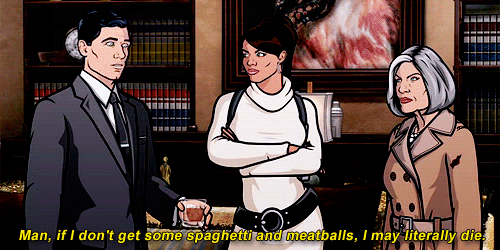 Yeah so they could switch Devin Nunes with Jim Jordan to carry out the rest of the conservatives' side of the investigation. Now going back to our spaghetti and meatballs analogy – the meatballs (inquiries) are being warmed in the oven (Congress) as we speak. You don't want to serve them prematurely. You want them to take the time to simmer. And pair with a fine wine which has taken time to ferment. But do you really want this guy serving your finely prepared dish? I know I don't!






[div style="padding: 20px; background-color: #ffffff; border-radius: 10px; box-shadow: 0px 2px 4px 1px #aaa;"][div style="font-family: arial, helvetica; font-weight: bold; border-bottom: 1px dotted #999; padding-bottom: 8px;"]
[font size="8"]Donald Trump

[br] [/font] [br]

Is there anything that @realDonaldTrump doesn't make weird or creepy? Let's show what happened when kids trick-or-treating stopped by Trump and Melania for a visit:


Link to tweet



They can't even hand out Halloween candy right! And if this whole thing can't get any worse, take a look at how Trump celebrated Halloween. It seems like he literally turns everything he touches to shit, and makes it about himself. Because he can't stop placating his ego, he's resorting to having children do his work for him. Maybe that's why we haven't seen Barron lately? Oh I'm kidding. Really, sir, that's the joke you choose to walk out on? OK fine. But really we shouldn't be subjecting our children to this monster, if anything he should be kept very far away from kids after this stunt: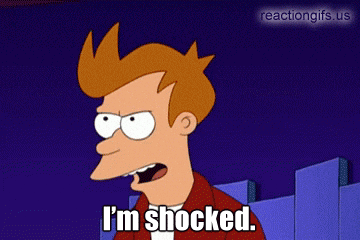 Oh come on, this is the Donald J. Trump administration - if you're expecting someone who's kind, compassionate, and caring, you're in the wrong White House! But you know what? Let's show the wall that kids built:




Now… don't boo! I know that's going to be your first instinct. But really don't do it. Because rather than boo the wall, it's time to start laughing at it. Because on Monday, Trump made the insane claim that the rebar being used to put up his see-through wall on the Mexican border was "impenetrable". And which I never want to hear Trump use the word "penetrate" ever again. But that said, this happened:






I'm pretty sure that was Trump's original intent with the wall! But in reality all it takes to cut through it is a $99 circular saw at Home Depot. Is that in the same section where they sell tiki torches? Anyway switching gears, congratulations to the Washington Nationals on winning their first World Series in franchise history. Houston Astros, you had a good run and you can rest assured that you don't have to eat cheeseburgers with Trump . Because this happened: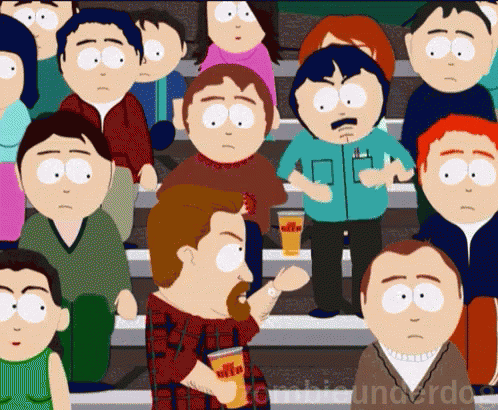 Great use of the Marine Corps Marching Band by the way. I mean come on, you have the Marine Corps Marching Band playing fucking Baby Shark. Did Trump think that song was about him? Donny Trump do do do do do do, Donny Trump do do do do do, Donny Trump! That is kind of catchy. But there is some good news, while Kurt Suzuki and Ryan Zimmerman were wearing MAGA hats and trading high fives with Trump, there were a lot of Nationals players who declined to visit: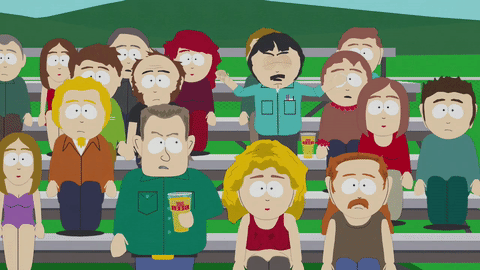 [div style="padding: 20px; background-color: #ffffff; border-radius: 10px; box-shadow: 0px 2px 4px 1px #aaa;"][div style="font-family: arial, helvetica; font-weight: bold; border-bottom: 1px dotted #999; padding-bottom: 8px;"]
[font size="8"]Top 10 Investigates: The High Cost Of $4.99 Chicken

[br] [/font] [br]

It's time to investigate beyond the headlines. This is Top 10 Investigates!



One of Costco's most popular and coveted food items is that $4.99 rotisserie chicken that they sell at the end of the display case. It retails for $4.99 but in order to meet that price point, there's a lot that goes into that bird that you are consuming. But in order to continue to meet that coveted $4.99 price point, there's a lot of very frightening genetic engineering that goes into it. In fact, Costco has gone to such extremes to meet that price point that there's many, many trade-offs that are met before that bird hits the stores and you buy it and eat it.






Well you may regret buying that $4.99 bird later on. In fact it's becoming a huge problem according to medical experts. But here's what you may not want out of that chicken. Despite that it only costs you a $5 note, it's also making you fat. Yes, that bird has genes that activate obesity in chickens in order to get as much meat on the bone as possible, and still allows Costco to meet the price point and their all-important profit margins.






Apparently not. Because while that massive chicken farm in Nebraska has legal and health issues associated with it, there's also some shocking numbers involving trade. Costco's chicken is having a significant impact on trade as well as all of the other violations that have arisen because they are attempting to take control of their chicken supply. But by doing so, it has a significant economic impact on the global economy.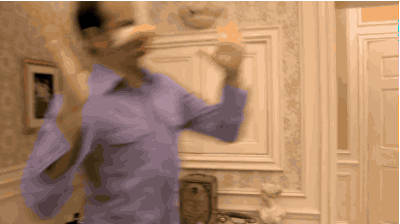 So with all that research should you pull the trigger on that $4.99 chicken when you see it on the shelves at your local Costco? Well there's plenty of reasons for but there's also plenty of reasons against. Just like the arguments for making your own food, Costco's chicken along with many of their food items, is made to sell at a price point. And we've already covered the extreme lengths they go to in order to obtain that price point. And that comes with more stricter corporate regulations which as we've seen don't really exist.






That's it this week for Top 10 Investigates. Good day.




[div style="padding: 20px; background-color: #ffffff; border-radius: 10px; box-shadow: 0px 2px 4px 1px #aaa;"][div style="font-family: arial, helvetica; font-weight: bold; border-bottom: 1px dotted #999; padding-bottom: 8px;"]
[font size="8"]Holy Shit

[br] [/font] [br]

Gather around my fair brothers and sisters of Oregon State! It's time to take a seat in the pew and pass the collection plate, for the Holy Church Of The Top 10 has convened and it's time to remind you that the holiest among us are the most full of:




My fair congregation! You know my favorite time of year has already come and gone and that is the annual tradition known as All Hallows Eve. Of course with that tradition, our brothers and sisters on the right can get a little, shall we say, batshit fucking crazy about the issue. Yes, sir, we are allowed to swear in my church! As long as it's not at the LAWRD almighty, I am totally OK with that. As you should never take the LAWRD's name in vain. So the question that I have for you on the table today is – is Halloween just an innocent party to honor all things spooky? Or is satanic witchcraft being practiced? I mean come on, this is the year 2019 here, and we're still talking about witches? I mean these people. So we here at the Holy Church Of The Top 10 like to educate as well as entertain.






Always the ones you least suspect doesn't it seem that way? Well so every Halloween there's always this controversy. It's always people like this that have to ruin it for everybody else isn't it? And here's the possible worst thing you can give to children on Halloween, maybe besides pennies. Take a look at Ken Ham, who wants to give children a reminder that they are going to HEYLL!!! Dude, don't screw with children like that!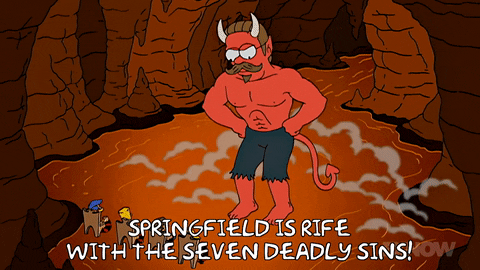 Well we pretty much all are, Mr. Devil! But apparently if you are a supporter of the almighty, unholy Dark One, whose name shall not be spoken in my church, the line between your support of the Dark One and hatred for his detractors, and SAYTAN all run together! That's what happens when you sit in front of Fox News for 24 hours a day.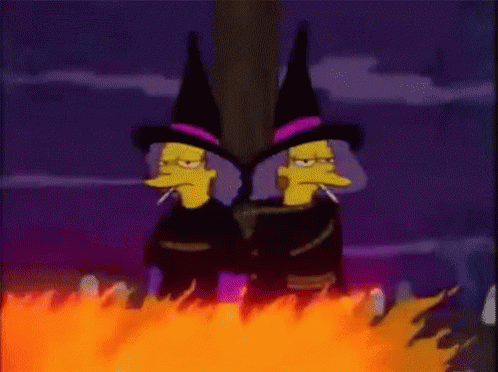 ?

That's apparently what witchcraft is like in the year of our LAWRD 2019! And by the way, should you agree with the Dark One and that the accusations against him are the greatest witch hunt in modern history, let me lecture you on what an actual witch hunt is like. And remember we went through this in the 1600s, and we don't want it coming back!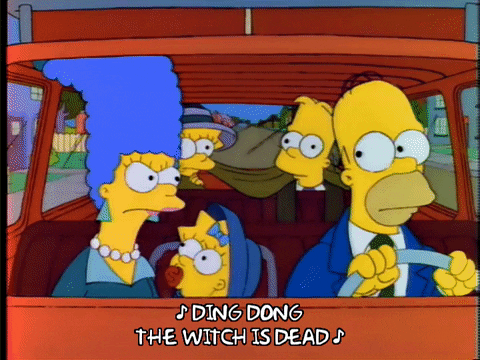 There it is, folks! Halloween isn't a celebration of demons and zombies, or a witch hunt! It's just some mild and harmless fun! Of course our brothers and sisters on the right choose to ruin that fun. Mass has ended, may you go in peace! That's it this week for:





[div style="padding: 20px; background-color: #ffffff; border-radius: 10px; box-shadow: 0px 2px 4px 1px #aaa;"][div style="font-family: arial, helvetica; font-weight: bold; border-bottom: 1px dotted #999; padding-bottom: 8px;"]
[font size="8"]Beating A Dead Horse: Offensive In Flight Entertainment

[br] [/font] [br]




Let's talk some censorship. Come on everyone wants to be able to speak what they want to without consequences. Hell it's a right guaranteed to us by the 1st Amendment in the Bill Of Rights. But there are some who won't have any of it. There's some out there that could say they hate the mere idea of freedom of speech. Those people are generally Christian conservatives. Now , that said we all get bored on airplanes, right? And airlines have come up with ways to give you some in flight entertainment which includes watching in flight movies on a tiny monitor built into your seat. So censorship and airlines – what do they have in common? Well Delta is editing the gay out of two of the gayest movies of the year on its' flights. The first is "Booksmart" – about two high school over achievers who try to relive the fun they've lost in 4 years into one night. The second is of course "Rocketman" – the true story of how Elton John rose to become one of modern rock music's most iconic figures. So how do these two movies fare with airline travelers?





Oh come on it's OK if Maude Lebowski says it! So Booksmart is one side of the censorship coin after they removed all of the gay references and even went as far as to remove any references to female body parts, because you don't know who is going to watch these movies! But here's where it gets weird, this wasn't Delta who was editing the third party content of these flicks. It was a third party!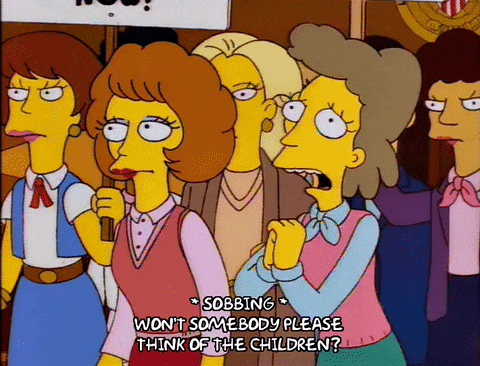 It's people like that why we're subjected to this nonsense. So Olivia Wilde herself got involved with Delta to help bring LGBT to light within the airline. But the censorship didn't stop with Booksmart, apparently the Elton John biopic Rocketman got into the censorship mix. Oh man I hope whoever Delta hired hasn't seen Bohemian Rhapsody yet because I can imagine the airline edit of that movie would only be about… 3 minutes long.





I love that Family Guy clip – is that the first ever meta parody? I mean Willian Shatner singing Rocket Man was enough, but then Stewie goes and parodies the video of William Shatner singing Rocket Man is too much! But there is some good news on this front – it appears that Delta has learned its' lesson and will bring back the full unedited versions of these movies for all to enjoy. Now to find out who did it so we can unleash the internet outrage machine on them! But you want to watch these movies unedited and uncensored? Just bring your own device and watch it that way!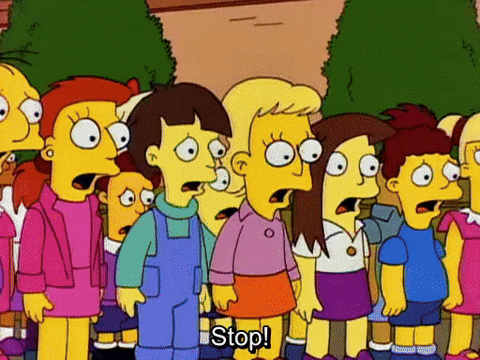 [div style="padding: 20px; background-color: #ffffff; border-radius: 10px; box-shadow: 0px 2px 4px 1px #aaa;"][div style="font-family: arial, helvetica; font-weight: bold; border-bottom: 1px dotted #999; padding-bottom: 8px;"]
[font size="8"]How Is This Still A Thing: Revenge Porn

[br] [/font] [br]

Time once again to ask:




This week – revenge porn. How is this still a thing? This week after California representative Katie Hill was forced to resign after some, not kosher photos of her surfaced, the topic quickly turned to why Ms. Hill was forced to resign: Revenge Porn. This wasn't just a mere hit job, this was a carefully orchestrated takedown initiated by a group calling itself Red State. So the question that has turned to now is – was Rep. Hill held to a higher standard than her male counterparts? Well let's ask Al Franken just how well that worked out. What? Too soon? Well the line between Katie Hill and the concept of revenge porn is a very fine one to toe.






Yes, while we have Brett Kavanaugh on the Supreme Court and Donald Trump in the White House, Katie Hill was forced to resign, because, reasons. But let's not overlook the main fact why she resigned – because of something called "revenge porn". Katie Hill wasn't the only victim of revenge porn shaming, let's take a look at a similar story happening in Minneapolis.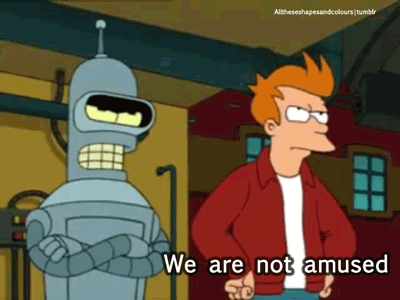 No we are definitely not amused by this. When you combine Katie Hill and Al Franken, you get a scenario in which anyone can be implicated in a scandal at any time if you have the pictures to prove it, and you may also get disproven for it. You know you could also solve this by – maybe – don't take pictures of anything suspect!!! Because if you do it could almost certainly get you into trouble.






That is a good question. Why would anyone do this if you could get in serious trouble and it could have job-costing consequences? It's no joke that conservatives are going after democratically elected women hard. OK that was a poor choice of words. But at least one state is taking measures to combat this horrendous practice. Yup, you guessed it, California. Hopefully they won't be the last either.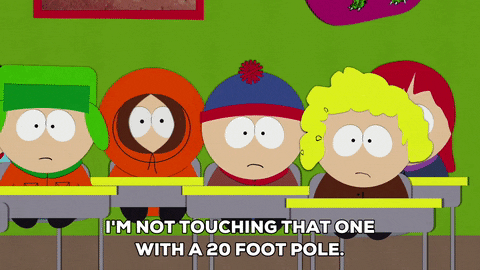 So only one state has the laws to combat this nonsense, and that's the state that Katie Hill was representing in Congress. That's enough to make you ask – Revenge Porn:





[div style="padding: 20px; background-color: #ffffff; border-radius: 10px; box-shadow: 0px 2px 4px 1px #aaa;"][div style="font-family: arial, helvetica; font-weight: bold; border-bottom: 1px dotted #999; padding-bottom: 8px;"]
[font size="8"]People Are Dumb

[br] [/font] [br]

Hit it!



Of course you know by now that people are people and people are dumb. And I love these stories because they are all spectacular and all insane. And I'm glad that I am not involved in any of them, because I probably could be. Well, maybe not. Week after week stupid people never cease to amaze me with the seemingly bottomless pit of stupidity that seem to just get exponentially dumber. I want to start with this story out of Georgia. Remember way back in the 1st season of Idiots (see: Idiots #45 ) when creepy clowns were everywhere? You know what if you're going to commit a robbery maybe don't commit one dressed as the creepiest clown of all time – Pennywise!






OK that's creepy. Next up – dumb advertising. You know the sandwich chain Chik-Fil-A, which is famous for being closed on Sundays. Well, they had a promotion that backfired on them big time. The promotion was originally meant to promote National Sandwich Day, for which competitor Popeye's was set to relaunch their famous chicken sandwich. But as many were quick to point out – National Sandwich Day was – wait for it – Sunday.





Next up – we have a pair of Jesus related stories in the People Are Dumb files. First up – we go to the Texas city of San Antonio. Where a drunken argument got someone crucified. Well, not quite literally, but a crucifix was definitely used as a weapon. And a very strange choice of weapon at that.





Yeah I can imagine the fight went down something like that. Next up – another incident involving religious symbols in the state famously known as the Sunshine State. You know it's funny, I've read the Bible, I did not know that there was a passage where Jesus told his disciples to shoot first and ask questions later. I did not know that passage existed.



&t=109s

Ah!!!! That's the kind of thing that will haunt your dreams. Finally this week – we go to the city of New Smyrna Beach. Sigh… look, here my whole thing. If you have access to the internet for *ANY* length of time in 2019, you have to have heard of the phrase "jump the shark". It's defined as the moment where something happens in your favorite TV show that is so ridiculous it turns from good to crap almost instantly. And from here on out, you could say that Florida Man quite literally jumped the shark.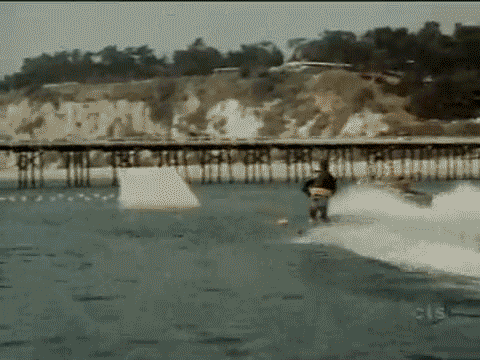 That's it this week for:




[div style="padding: 20px; background-color: #ffffff; border-radius: 10px; box-shadow: 0px 2px 4px 1px #aaa;"][div style="font-family: arial, helvetica; font-weight: bold; border-bottom: 1px dotted #999; padding-bottom: 8px;"]
[font size="8"]Keeping Up With The Candidates Ep. 13: The Purge

[br] [/font] [br]




Welcome back to Keeping Up With The Candidates! This is our 13th week doing this and so far we've looked at the candidates, the issues, and everything else you need to get ready for the mother of all elections to end all elections 2020: The Quest For Curly's Gold. Yes, we are pulling that reference out of our filing cabinet! But this week we're going to talk about another film from another genre, and one that's that much more horrifying: The Purge. And never mind that the actual slogan for The Purge: Election Year is also "Keep America Great".




That's real! That happened! And you know what's even weirder? Is that if you live in Georgia, they are about to take your voting rights back to the stone ages. If Americans cared more about their voting privileges than they did about their guns, this would be an entirely different place! I mean this is 300,000 people we're talking about here. That's literally the size of Pittsburgh, Pennsylvania.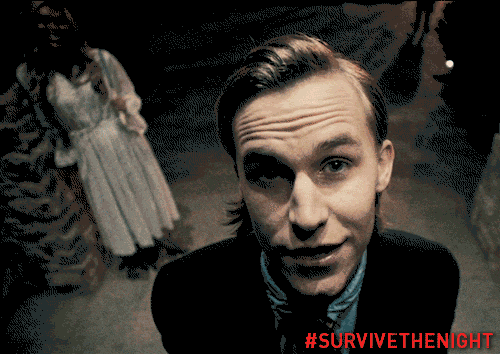 No it's not that kind of Purge. #SurviveTheElection. That said since this is the second time Georgia has attempted a massive voter purge in last year's elections? Well it affected it a whole shitload, which is why you should be utterly terrified that they're attempting to do it again. What happens when you show up to vote on the day of the election and you get turned away from the polls? It could happen to anyone at any time.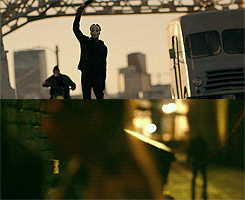 No that's the wrong Purge again damn it!!! This is why you need to register and vote, vote damn it like your life depends on it! If you don't vote in the current election you could lose your right to vote in the next election. And that thought is fucking terrifying. Want to know how we get such incompetent politicians in charge? It's because you don't vote!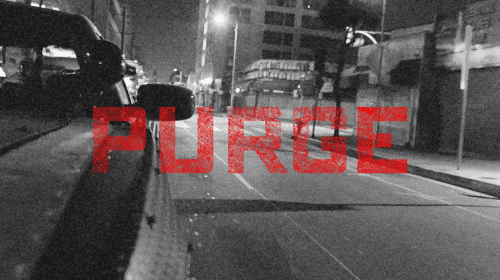 Still the wrong purge, damn it!!! That's the Purge: Anarchy. We're talking about the Purge: 2020 Election, because it's only 365 days away. That's right – we have less than a fucking year to get ready and we have to be ready because there is going to be a barrage of anti-Democrat propaganda coming down the pike. Think it was bad in 2016? Hoo boy, what's coming next year will make 2016 seem like chump change by comparison. But for now – register to vote and actually go out there and do it!






God damn it.


[font size="4"]Next Week:[/font]

We're going to talk about Beto's unfortunate exit and who the current front runner is.



[font size="8"]And Now This:[/font]
[font size="8"]Beck[/font]

Ladies and gentlemen, my next guest needs no introduction! He is one of the best singer – songwriters in the country. His latest album is called "Hyperspace". You can see him live at the KROQ Acoustic Christmas show playing Dec 7th at Honda Center. Playing his song "Saw Lighting", give it up for Beck!





Thank you Gonzaga! This was fun! We're off to Boise State next! See you next week!


Credits

Host: Initech
Top 10 Conservative Idiots Recorded In Front Of Live Audience At: Gonzaga University Student Center, Spokane, WA
Holy Shit Gospel Choir: Gonzaga Choir Club, Spokane, WA
Images: All images copyright belongs to respective copyright holders.
Videos: All videos copyright belongs to respective copyright holders
Articles: All article content copyright belongs to respective copyright holders
Writing: Top 10 Writing Department
Graphics: Top 10 Graphics Department
Research: Top 10 Research Department
Lighting & Stage Props: Top 10 Lighting Department
Legal: Top 10 Legal Department
Advertising: Top 10 Advertising Department
HR: Top 10 Human Resources Department
Initech's Wardrobe Provided By: JAB Inc.
Wheel Of Corruption By: Studio 1 Stage Props, Burbank, CA
Beck Appears Courtesy Of: Capitol Records LLC
Management: Initech Productions, CCC Management
Follow The Top 10 On Twitter at: @10Idiots
New! Follow The Holy Church Of The Top 10 On Twitter: @churchoftop10
Questions? Comments? Complaints? Hate mail? E-mail The Top 10 at: Top10ConIdiots@gmail.com



Initech Productions: Yes, We Got The Memo


1 replies, 357 views
Replies to this discussion thread
| | | | |
| --- | --- | --- | --- |
| 1 replies | Author | Time | Post |
| Top 10 Conservative Idiots #7-18: Do The Soviet Style Edition (Original post) | Top 10 Idiots | Nov 6 | OP |
| | malaise | Nov 6 | #1 |
---
Response to Top 10 Idiots (Original post)
Wed Nov 6, 2019, 05:46 PM
malaise (198,482 posts)
1. K & R