Wed Oct 30, 2019, 05:00 PM
Top 10 Idiots (431 posts)
Top 10 Conservative Idiots #7-17: Butt Dialing For Jesus Edition


Politicians at the state and local levels who are so toxic, you wonder how they're able to get away with the things they get away with. This is:




This week: Florida representative Matt Gaetz. You might remember Rep. Gaetz from his ridiculous stunt last week where he lead 47 Congressional representatives to the basement of Capitol Hill where they just stood there and ate pizza until they were kicked out. But there's more to Rep. Gaetz than that. He's a man who uses lots of drama and hyperbole to prove his points, and is a staunch supporter of the Trump train. In fact here's how toxic Matt Gaetz is – he actually attempted to defend white masculinity by quoting Lady Gaga. Wait, we thought white male conservatives hated Lady Gaga? We are getting mixed signals here.






Just a little? It seems Rep. Gaetz has it in for identity politics, like a lot of people who have gone hardcore on the Trump train. But this might be one of the most ridiculous claims that he's made yet – he claimed that he's just like the leader of the Spartans in that movie "300". Yes, he's leading an army of deranged white men against some kind of… threat. What that is, we're unclear of.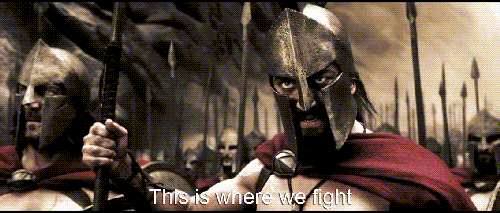 Yes, what are they fighting, exactly? They already have two of the three major branches of government and controlled a third, up until last year when they didn't. So what kind of war are they fighting? One where they don't have to abide by this weird new thing called "rule of law"? Well when it comes to impeachment, people like Rep. Gaetz won't back down in their quest to get absolute power, and it's really starting to show what their true colors are.






Well, they were given nothing all right. In fact, you want to know what this little stunt cost Rep. Gaetz besides his integrity? Well his district, which includes the Florida city of Pensacola, is not exactly what one would call "thrilled" by this little move.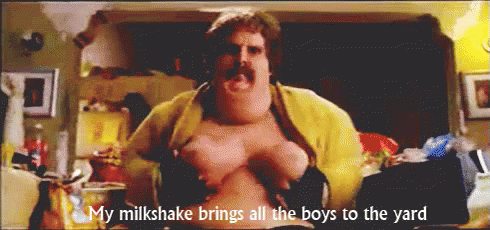 That's right – he got hit with a milkshake when he returned to his hometown. Never mind that he's actually pressing charges for this since he brought it on himself. That's Florida Rep. Matt Gaetz, yet another toxic politician who we will add to the growing list of:





[div style="padding: 20px; background-color: #ffffff; border-radius: 10px; box-shadow: 0px 2px 4px 1px #aaa;"][div style="font-family: arial, helvetica; font-weight: bold; border-bottom: 1px dotted #999; padding-bottom: 8px;"]
[font size="8"]Congressional Republicans

[br] [/font] [br]

You know if there's anyone who we need to build a wall around, it's the 47 Congressional Republicans who thought it was a good idea to storm Capitol Hill and record the bipartisan Congressional impeachment inquiry against Trump. Yes, conservatives are so steeped in outrage and anger that when they read a sentence like that, they miss important keywords. You know, like "bipartisan" and "inquiry" – which is exactly what it is. Guys, there were people inside your own party at the hearing and it was perfectly within their right to be there! But you on the other hand, you were definitely not in your legal right to be there.






Seriously where's a Yondr pouch when you need one? I mean come on we can't take our cell phones into a Jack White concert but these idiots are taking theirs into an area where it clearly says "no cell phones allowed"? And you can't say "reasons" as the answer. And this might be one of the stupidest political stunts in modern history. And no I'm not taking into account that time George Bush played guitar for Hurricane Katrina victims, either. Yeah that's a thing that happened. But just how much did they put our security at risk?






Except you clearly don't know the rules! You tried to spy on one of the few ultra secure spy proof rooms in the entire world! Let's put it this way – it would be like going to a movie theater and intentionally paying money to see The Angry Birds Movie 2, and then using your cell phone to actually play Angry Birds, even though there's signs everywhere telling you not to use your phone! Which is kind of ironic when you're watching a movie that's based on a cell phone game. Stay on target, stay on target! Back to the topic at hand, It's made even worse when lawmakers shared audio of phone calls that they made. I mean really they made phone calls and ate pizza.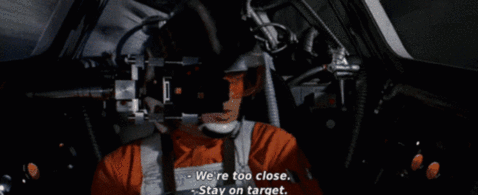 By the way let's examine the fact that they just sat around and eat pizza for a minute. Does anyone else see the irony in this? They are sitting in a basement eating pizza, when they accused the democrats of running a sex ring inside a pizza parlor! You really can't make this shit up. It's like the end credits scene of the Avengers when they awkwardly sit around at a diner eating shawarma.






[div style="padding: 20px; background-color: #ffffff; border-radius: 10px; box-shadow: 0px 2px 4px 1px #aaa;"][div style="font-family: arial, helvetica; font-weight: bold; border-bottom: 1px dotted #999; padding-bottom: 8px;"]
[font size="8"]Donald Trump

[br] [/font] [br]

So this happened:



Ha ha!!! We'll get to Trump being booed at the World Series in a minute. But really he has not been having what one would call a banner week. The fallout from his horrifying decision to pull out of Syria has been backfiring on him hard. Then his own party makes complete asses of themselves at the closed door impeachment hearing. Then he gets booed at the World Series. But then we have to talk about his proposed wall. We haven't talked about the wall for a while. But apparently Trump forgot that at least one border state exists and that is the state of New Mexico. Yes, they could seriously give New Mexico back to Mexico, and his fans wouldn't care!





Well it's good to see that Trump is putting George Carlin's plan of state prison farms into action, and it's about damn time! I want to move to Colorado if that happens! At least then I won't have to pay $14 for a beer. But alas, like any of the halfway decent ideas that Trump has had, this is surprisingly not a thing and he was "just joking". Really? When has Trump ever joked about anything?






Except when you try to explain actual geography to Trump… ah, who am I kidding? There's no one anywhere that will properly explain geography to Trump, they will just leave him to his own devices and that's where it gets worse! But switching gears, we have to talk about his appearance at the World Series this week. Yes, the Astros trounced the Nationals. But that's not before Trump got the welcoming that he very much deserved.





Oh that felt good! Can we play the Ha Ha sound effect again? Oh man that was sweet. I really want someone to do that the next time Trump decides that he needs to make a public appearance outside of his MAGA hate rallies! Well that's what happens when you don't screen crowds before you make an appearance. Did you not read your own Art Of The Deal?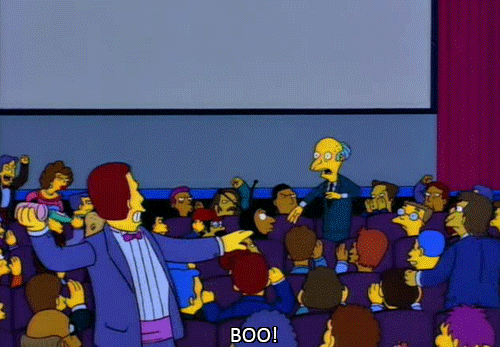 [div style="padding: 20px; background-color: #ffffff; border-radius: 10px; box-shadow: 0px 2px 4px 1px #aaa;"][div style="font-family: arial, helvetica; font-weight: bold; border-bottom: 1px dotted #999; padding-bottom: 8px;"]
[font size="8"]Rudy Giuliani

[br] [/font] [br]

Just when you think real life can't get any crazier, there is Rudy Giuliani. I mean when I saw this story break last week I didn't know whether to laugh at the sheer stupidity or bang my head against the wall, or do both. Here's my whole thing – I'm not a New Yorker but I have always viewed Giuliani as a creepy weirdo. But it seems like he's an off the rails batshit crazy unhinged creepy weirdo in the dumpster fire that is the Donald J. Trump administration. But this is one of those things that you really just can't make up no matter how hard you try. Like I don't think even the best SNL writers could come up with a scenario where the president's lawyer butt dials a reporter for a rival network and can be heard bragging about the need to trash their political opponents. Not one.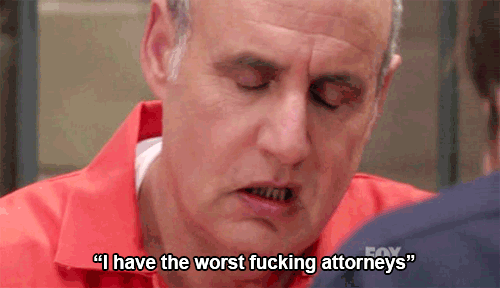 OK I have many questions about this. I mean who butt dials anymore? Doesn't Giuliani have a passcode and face lock on his phone? Or does he pull a Kanye and put the lock code on his phone as 123456 (see: Idiots #5-16 )? Yeah it's probably the latter especially since his boss, @realDonaldTrump, tweeted this:


Link to tweet



Yeah no they clearly don't give a shit about cyber security. Or even keeping up with current technology, for that matter. But the butt dialing isn't the worst thing to happen to Trump's lawyer this week.






Wait wait wait wait wait wait wait. Wait. Wait. If I'm extrapolating this correctly, this means that Giuliani can be indicted by Congress for any illegal money transfers he might be responsible for that might be directly related to Trump? Then you don't want to get caught on phone begging for cash, that will almost certainly be a one way ticket to indict town.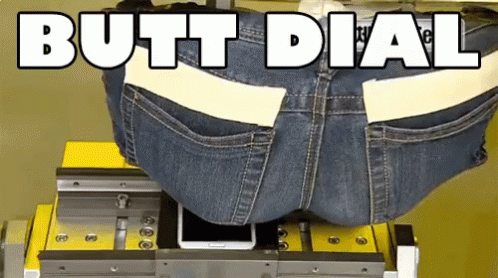 To be fair, let's say that Rudy is butt-dialing for Jesus. That's about the best way I can put this ridiculous stunt. Because just about anything sounds better when you add "For Jesus" at the end of it. Taking a shit, for Jesus! Hit and run for Jesus! Stealing a million dollars, for Jesus! Murder, for Jesus! OK that escalated quickly! But let's not overlook the severity of the situation here – butt dials can cost you deeply! That should be the take away for this week!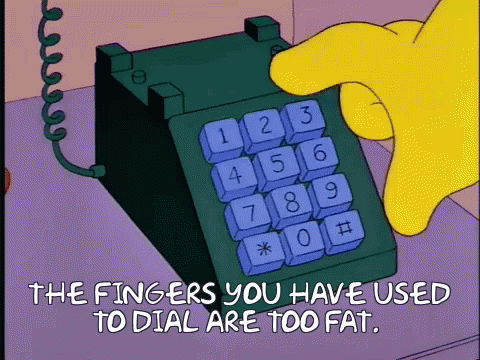 [div style="padding: 20px; background-color: #ffffff; border-radius: 10px; box-shadow: 0px 2px 4px 1px #aaa;"][div style="font-family: arial, helvetica; font-weight: bold; border-bottom: 1px dotted #999; padding-bottom: 8px;"]
[font size="8"]Top 10 Investigates: Amazon Vs ICE

[br] [/font] [br]

It's time to investigate beyond the headlines. This is Top 10 Investigates!



This week, an unprecedented boycott took place when nearly 700 musicians and bands decided to boycott Amazon over their decision to work with I.C.E. and Homeland Security. Technology companies have had a love – hate relationship with immigration. But Amazon has long had a process of hiring workers not from the USA. And some feel that working with I.C.E. sends the wrong message – and it does especially with what the Trump administration has been doing with I.C.E. since he was inaugurated in 2017. Don't have time to get into that, so Google it. But what was the spark that started the boycott against the world's largest tech company? It was quite simply a powder keg that finally exploded.






Yes, boycotting the entire network is almost always the answer! Because that has worked out so well in the past right? Right. In fact the list keeps growing by the day, and it started as a response to backlash from Amazon's corporate sponsored Intersect Music Festival. Like we need another festival to add to the 3,000 that are held every year. The decision to boycott started with Amazon's partnership with a controversial data services provider.






Yes it would probably be best if your boycott started at the top. By the way you know that we live in a culture now where if you don't like something, the first thing that you do is cancel it. Call for someone to be fired. Call the show off. And many other things that could be handled as a result of someone doing something that you don't like. In fact Amazon isn't the only one who has been a victim of our newfound cancel culture. Take a look at what happened when a Texas taco truck was caught serving ICE workers.






Hey turn the show back on! Yup, the show is over. Cancelled. You are gone. And then the taco truck was forced to apologize because it was forced to apologize. This is a circular firing squad gone berserk. But that said, are technology companies ever neutral or exempt from participating in a complicated argument like this? The answer is very complex and you can't answer an easy yes or no, but for now consider Amazon to be on the wrong side when it comes to the immigration debate.






That's it for Top 10 Investigates. Good day.




[div style="padding: 20px; background-color: #ffffff; border-radius: 10px; box-shadow: 0px 2px 4px 1px #aaa;"][div style="font-family: arial, helvetica; font-weight: bold; border-bottom: 1px dotted #999; padding-bottom: 8px;"]
[font size="8"]Holy Shit

[br] [/font] [br]

Gather around my fair brothers and sisters of Oregon State! It's time to take a seat in the pew and pass the collection plate, for the Holy Church Of The Top 10 has convened and it's time to remind you that the holiest among us are the most full of:




My fair congregation!!! You know it is All Hallows Eve here at the Holy Church Of The Top 10. And that is why I am dressed as SAYTAN! Because it's always the one you least expect! That time is finally here when we can all marvel at the musical genius that is Kanye West! Did I say musical genius? Well, does have an ego as big as the unholy Dark One, whose name shall not be spoken in my church! But that said as religious disciples, can you really enjoy his new gospel rap album "Jesus Is King" with a straight face? I ask you because it is all over the news and the radio because Kanye has seen the light! Is he really that religious? Or did he see the Blues Brothers and was convinced that he was on a mission from GAWD? Well I ask you this question because the good LAWRD JAYSUS has always claimed that he is against false prophets and people with gigantic egos the size of Texas. Well, at least he does in our Good Book! Not so sure about Kanye!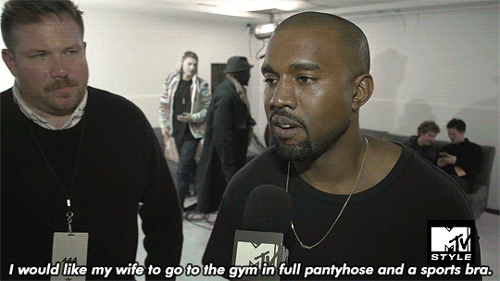 Uh………… what??? That seems like a very odd combination of clothing to wear to the gymnasium, Kanye. But let's ask other rappers what they think of JAYSUS Is King! But the question that I bring to you, my fair congregation, is how can this be a gospel album? It literally has about 3 seconds of actual gospel music or is it a rap album that calls itself a gospel album? Nevertheless, we've got an actual gospel choir right in front of you! Remember when Kanye used to be credible?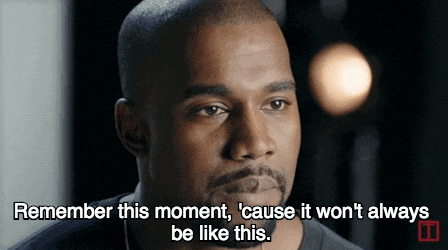 That's deep, man. So deep! But really in all the hoopla surrounding this album, I mean come on it's barely an album at 27 minutes. We have to cut through the BS and tell you some of the crazier bits of interviews from a man who now calls himself a holy man of GAWD. But here's the thing – can you merge two genres that go together like olive oil and vinegar? Well many have tried – some have succeeded and many have failed. But unlike Kanye, none have dared called themselves the greatest genius who's ever lived in history. I think the good LAWRD JAYSUS would have a problem with that!






Really is he the best or is the good LAWRD JAYSUS the best? Or is our amazing choir the best? Well we may revisit this album in a few weeks. Mass has ended may you go in peace! That's it this week for:





[div style="padding: 20px; background-color: #ffffff; border-radius: 10px; box-shadow: 0px 2px 4px 1px #aaa;"][div style="font-family: arial, helvetica; font-weight: bold; border-bottom: 1px dotted #999; padding-bottom: 8px;"]
[font size="8"]Beating A Dead Horse: Scorsese Vs MCU

[br] [/font] [br]




All right we're going to settle this debate once and for all, like men. Is it OK to enjoy superhero movie franchises? I ask because the Marvel Cinematic Universe, commonly known as the MCU, is under attack by what some would call actual film makers. But wait – didn't Black Panther get nominated for Best Picture last year? And couldn't Robert Downey Jr get nominated for his last performance as Iron Man in Avengers: Endgame? Spoiler alert! Oh come on, stop booing! It made $5 billion and everyone who's a fan has seen it by now! So just like Captain America: Civil War, whose side are you on? Are you on the side of world famous directors like Francis Ford Coppola who make huge, grandiose films like the Godfather? Or are you the kind of brainless idiot who enjoys watching Spiderman destroy the Green Goblin for the 100th time? By the way, that's the first time I've ever used the word "grandiose" in a sentence! Well before you answer, I like a bit of both. In fact I want to see a crossover flick where Iron Man takes on the Godfather and pounds Don Vito into submission on the day of his daughters' wedding! Thank you to the graphics department! Of course we could just watch Kill Bill, and that would be the best of both worlds. Or we could participate in endless debate.







Seriously, Scorsese is a vintage Ford and a 12 gauge shotgun away from going full Gran Torino! You damn kids! Support real cinema! Now before you Marvel fans get your discount Chinese made knock off Hulk costumes in a wad, you should be aware that there is some truth to what Mr. Scorsese is saying about these movies. For every Godfather, there's about 1,000 sequels, remakes and reboots of the same shit you've been seeing since 1978. But you know what? Why don't we ask an actual MCU director for his take on the subject!






OK Jon Favreau, challenge accepted! And like I said before, there's only a handful of Tarantinos, Scorseses, Coppolas, Kubricks, and Del Torros of the world. Fine they can criticize art all they want since they're actual artists. But too often we're reminded that Hollywood is just a business, and like any other business, they have to make money. Which means that you will sit through 15 Avengers movies and like it, or else!





Hey wait a minute, Benedict Cumberbatch! You are Dr. Strange, you are a super hero! An actual super hero criticizing super hero movies? I mean what is this? Some sort of weird new meta philosophy that I'm not aware of? I mean regardless of whether or not you watch super hero flicks or you want to give them the cement shoes, let's face it, this is the 21st century. We've all become content consumers! And whether or not we prefer actual art, or mass produced fillers, that's our damn preference! And come on, Scorsese, you're on Netflix! Which side are you on? How about we ask another super hero!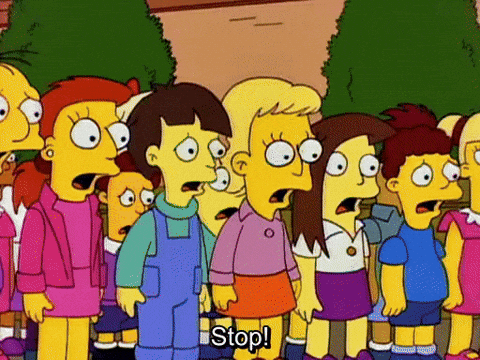 [div style="padding: 20px; background-color: #ffffff; border-radius: 10px; box-shadow: 0px 2px 4px 1px #aaa;"][div style="font-family: arial, helvetica; font-weight: bold; border-bottom: 1px dotted #999; padding-bottom: 8px;"]
[font size="8"]NO!: Go Away Harvey Weinstein


[br] [/font] [br]




The #MeToo movement has made for some very strange political bedfellows. I mean who knew that someone like Kevin Spacey was such a creepy weirdo or that one of the biggest producers in Hollywood, Harvey Weinstein, would go down in flames? Now this brings up an interesting debate – if you encounter your abuser in public, should you make a scene out of it? Well in a world where our natural human senses of logic and irony are thrown out the window, Harvey Weinstein showed up at a showcase in New York City for young actresses. And if you're wondering why irony is lost, just remember that Harvey Weinstein has almost as many rape accusations as Donald Trump does. Which makes this next entry even more extremely horrible than it already is!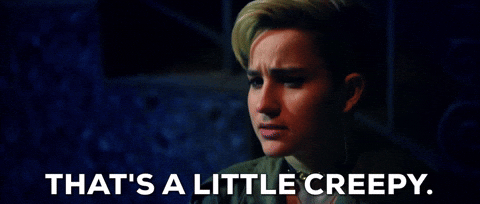 Oh just a little? Irony is apparently lost here as it is super fucking creepy that a guy who's been accused of being a serial rapist is hanging out at a showcase for young actresses! I And it gets worse from there because not only did that happen, Harvey Weinstein kicked them out! Which really only proves the point that they were making. Oh and it gets worse – so much worse. Apparently NBC executives tried to shield Weinstein from the roast that broke out, and they're not denying it!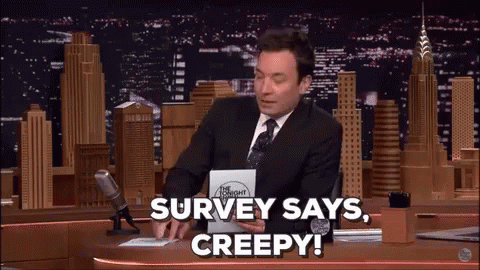 Of course they are! Nobody wants to be accused of being a serial rapist, and don't do the crime if you can't do the time! That goes for you too Matt Lauer! Don't think you're getting out of this one that easily, same goes for anyone like this. But here's the worst part – don't take it out on the venue who hosted the thing. Yeah they fucked up in ejecting the women performers for confronting Weinstein, but if you weren't there, shut the fuck up!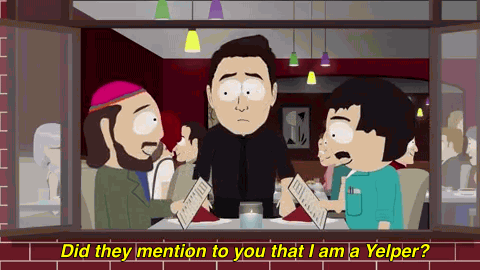 Yeah well I hope you don't get the Yelp reviewer special! But as we've seen with unpopular people going out in public outside of their bubble like Trump did, Harvey Weinstein should probably never go out in public again, or he's going to get these kinds of accusations. And why is he not in jail? Really someone should get on that! And seriously guys, no, we don't need a comeback from scumbags like Weinstein, they should just stay out of the spotlight!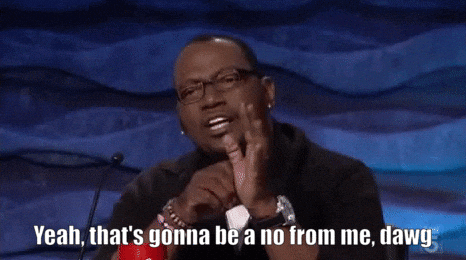 [div style="padding: 20px; background-color: #ffffff; border-radius: 10px; box-shadow: 0px 2px 4px 1px #aaa;"][div style="font-family: arial, helvetica; font-weight: bold; border-bottom: 1px dotted #999; padding-bottom: 8px;"]
[font size="8"]People Are Dumb

[br] [/font] [br]

Hit it!



Of course you know by now that people are people and people are dumb. And this segment incorporates all walks of stupid – dumb criminals, dumb lawyers, dumb politicians, dumb students, you name it! And I also love these stories because they are all completely crazy and there's enough of them that we could do these until the end of time! I want to start with this story out of Iowa – and yeah if you're a guy you should *NEVER* expose your junk in public, no matter what the circumstances. But I love the excuse here – even though it's not a good one, is that this guy who did the dirty deed claims that he saw it in a porno movie!






Next up – we go to *ANOTHER* story out of Iowa. Man, Iowa is bringing the crazy extra hard lately aren't they? Well I mean there's not much to do there so you got to get creative. But when you start turning to crime, a fresh coat of paint is definitely not the way that you want to hide the crime, and well, he got caught red handed. Or is it green handed? I'm not sure.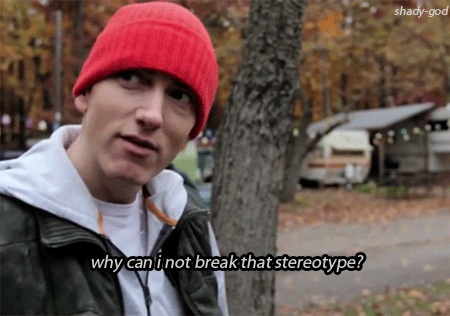 That is a good question! Next up – we go to Las Vegas! I am really surprised that this doesn't happen more often because people tend to go crazy when they start losing money at casinos. Maybe not so much on the Vegas Strip, but there's plenty of off strip action happening all around the gambling paradise known as Vegas. But if you start losing money, it's your own damn fault. Don't blame the casino for it!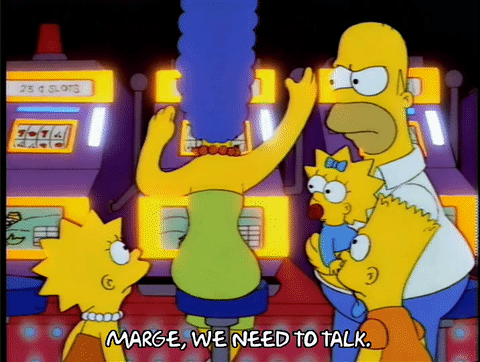 Next up we go to Minneapolis! Yeah the meth industry attracts some extremely strange people to it, not to mention some incredibly armed and extremely dangerous people to it. But last week we brought you that story about When Standing Your Ground Goes Wrong. Well, do 18th century cannons fall under the controversial Stand Your Ground law?





Next up - we cant get out of here without talking about America's most penis shaped state, the great state of Florida. The Sunshine State always brings it every week, and we do want to thank the @Florida_Man Twitter account for keeping us up to date on these stories. While I do love Florida Man stories, I also love Doomsday Prepper stories, and none is more prepper than this, but really don't build your doomsday shelter from stolen parts! That never ends well!






That is a good point sir! And by the way that was a weird Google Image search! Finally this week this might be one of my favorite Florida Man stories in a while. Yeah so Florida Man was caught inside a Target store defiling stuffed animals, and… Olaf from Frozen. This is real! This happened! I laughed so hard when I first saw this story and well I had to include it. And the sad thing is they had to put Olaf out to pasture after this. And I'll never hear "Let It Go" in the same way ever again!






That's it this week for:




[div style="padding: 20px; background-color: #ffffff; border-radius: 10px; box-shadow: 0px 2px 4px 1px #aaa;"][div style="font-family: arial, helvetica; font-weight: bold; border-bottom: 1px dotted #999; padding-bottom: 8px;"]
[font size="8"]Keeping Up With The Candidates Ep. 12: Beto's Gun Policy

[br] [/font] [br]




Welcome back to our guide to the mother of all elections to end elections until the remainder of time in 2020, Keeping Up With The Candidates. Last week we discussed the breaking news about how Tulsi Gabbard might be being groomed as a Russian agent. Or a republican one. Or she might tell both to fuck off and go third party. Yeah that would be the absolute worst response to that. Kind of like getting into a car accident and telling your insurance company you did it for the LULZ. Yeah that never works. OK enough of that. We have to talk about America's 800 pound gorilla in the room and that's guns. What are we going to do about America's gun violence epidemic? There's only one man out of the 24 who has the balls to take on the NRA, and that's Texas' Beto O'Rourke. He has a very controversial plan to end gun violence, but what is it? We will take a look and see!






Seriously, good luck with that! I am definitely not poo pooing the idea, but have you seen the comments posted on gun threads, Beto? The most hardcore gun nutters definitely aren't putting down their weapons that easily. Yeah I know it's a comments section – the bathroom stall wall of the internet, and by the way – let us know what you think in the comments! Stay on target, stay on target! But what is specifically involved in this thing?






Yeah I think Stewie is the perfect example of someone who should not be allowed to own a gun because you know he won't use it for good! But a mandatory program Beto? You are really going there? I'm not saying no one should have guns and I'm not touching that one with a 10 foot pole. But here's the problem with a mandatory gun buy back program: the keyword "mandatory". Yeah some gun nutters, that's exactly what they want, and they're not going down without a fight!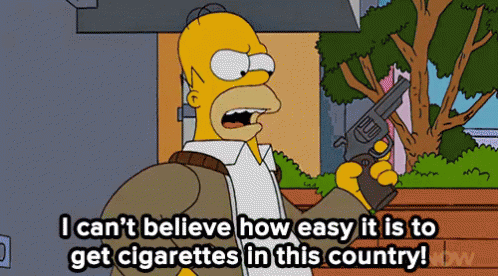 Yeah really, while you're concerned about vaping, there's plenty of people who are armed to the teeth that will kill you before inhaling a lifetime of electronic smoke will do! This is why Beto's gun buyback policy is a good idea in theory but would have a near impossible time working in real life. By the way if you want to see how an actual gun buyback program, here's how Japan handled the situation. And you know what? Japan has the lowest number of shootings in the entire world!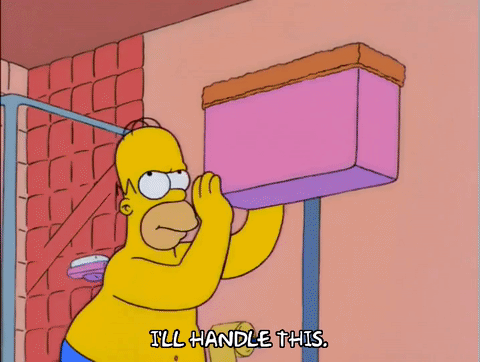 [font size="4"]Next Week:[/font]

Next week we're going to check in with the Bernie Sanders camp and find out what his latest chances of winning the election are after his recent health crisis!



[font size="8"]And Now This:[/font]
[font size="8"]Korn[/font]

Ladies and gentlemen, my next guest is one of the reigning kings of Halloween! You can see them on tour this January and February with Breaking Benjamin! Playing their song "Cold" from their album "The Nothing", give it up for Korn!



Thank you Oregon State! This was fun! We are off to Gonzaga University in Spokane! See you next week!


Credits

Host: Initech
Top 10 Conservative Idiots Recorded In Front Of Live Audience At: Oregon State University, Eugene, OR
Special Thanks To: Oregon State University
Holy Shit Gospel Choir: Oregon State Choir Club, Eugene, OR
Images: All images copyright belongs to respective copyright holders.
Videos: All videos copyright belongs to respective copyright holders
Articles: All article content copyright belongs to respective copyright holders
Writing: Top 10 Writing Department
Graphics: Top 10 Graphics Department
Research: Top 10 Research Department
Lighting & Stage Props: Top 10 Lighting Department
Legal: Top 10 Legal Department
Advertising: Top 10 Advertising Department
HR: Top 10 Human Resources Department
Initech's Wardrobe Provided By: JAB Inc.
Wheel Of Corruption By: Studio 1 Stage Props, Burbank, CA
Korn Appear Courtesy Of: Elektra Records
Management: Initech Productions, CCC Management
Follow The Top 10 On Twitter at: @10Idiots
New! Follow The Holy Church Of The Top 10 On Twitter: @churchoftop10
Questions? Comments? Complaints? Hate mail? E-mail The Top 10 at: [email protected]



Initech Productions: Yes, We Got The Memo



0 replies, 1224 views