Tue Oct 8, 2019, 05:33 PM
kpete (63,253 posts)
Pence is involved in all of it
Wanna see something interesting? This is the photo of Trump and Giuliani with Uklownian-American scammers Lev Parnas and Igor Fruman that the Miami Herald ran last week to illustrate their backgrounder on them.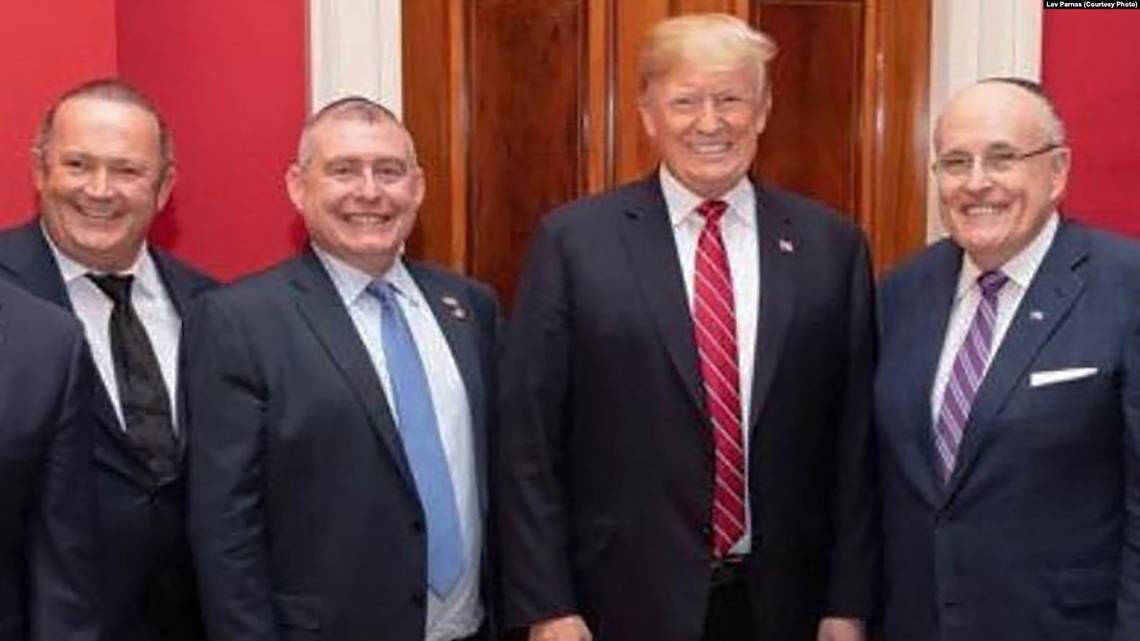 Compare it to a different print of the same photo that I just saw circulated elsewhere. What's new here?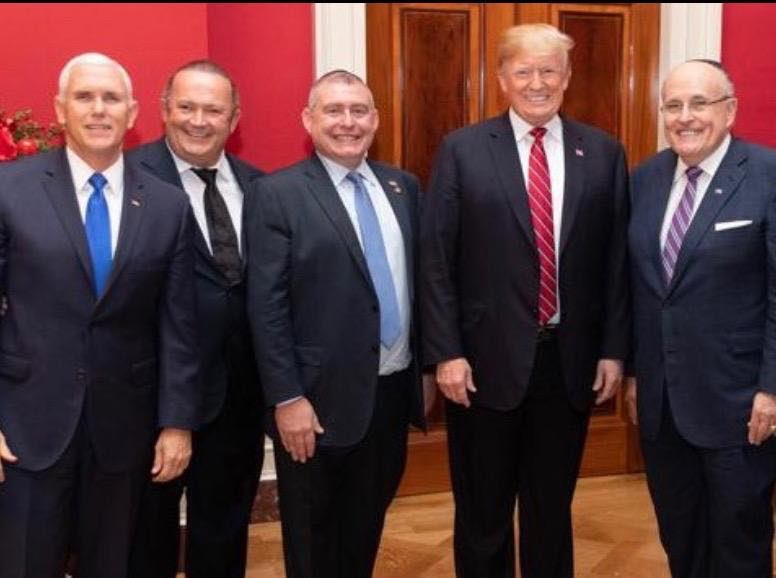 Yes. That's right. With his wife nowhere in sight, Vice President
Mike Pence, probably praying for big money and no whammies, stands smiling next to the other con men.
I doubt there was anything insidious in the Herald's omission of Pence, as the article is about Trump and Giuliani, not Pence. But, as we now know—and sort of always assumed—Mike Pence might be a lapdog but he's fully involved in every move going on in this administration.
In more recent breaking news, Lev Parnas and Igor Fruman, along with Harry Sargeant III have been implicated in working to position Republicans, and possibly Trump and Giuliani, to privately gain from Naftogaz, the Ukrainian state gas company. Parnas and Fruman also seem to have been peddling promises of Ukranian corruption dirt on former Vice President Joe Biden and former Secretary of State Hillary Clinton. Vice President Pence is a poor man's Harry Lime, but just as unscrupulous.
https://digbysblog.blogspot.com/2019/10/pence-is-involved-in-all-of-it.html
Link to tweet
3 replies, 720 views
Replies to this discussion thread
| | | | |
| --- | --- | --- | --- |
| 3 replies | Author | Time | Post |
| Pence is involved in all of it (Original post) | kpete | Oct 8 | OP |
| | abqtommy | Oct 8 | #1 |
| | GoCubsGo | Oct 8 | #2 |
| | Mr. Ected | Oct 8 | #3 |
---
Response to kpete (Original post)
Tue Oct 8, 2019, 07:18 PM
abqtommy (1,215 posts)
1. It would defy reason if Pence were the only ethical person in the tRUMP administration.
---
Response to kpete (Original post)
Tue Oct 8, 2019, 07:34 PM
GoCubsGo (22,371 posts)
2. Yep. Probably even more than we all think.
He's as much a scumbag as is Trump.
---
Response to kpete (Original post)
Tue Oct 8, 2019, 07:37 PM
Mr. Ected (5,433 posts)
3. And yet the press says little about the man, which in itself is odd
It's almost like they're trying to protect him in the event Trump goes down. It's strains credibility that the Miami Herald would have accidentally left him out of that photo. Inexplicable actually.