Sat Oct 5, 2019, 03:42 PM
riversedge (55,957 posts)
anti-Muslim hate group that claims to have close ties to WH to host its annual gala @ Trump Resort
And the Trump crap continues!!!
https://www.splcenter.org/hatewatch/2019/10/04/anti-muslim-hate-group-hold-gala-mar-lago#.XZjReF_btIA.twitter
October 04, 2019
Hatewatch Staff

An anti-Muslim hate group that claims to have close ties to the White House is hosting its annual gala at President Donald Trump's Mar-a-Lago resort, with tickets starting at $1,500.
ACT for America is going in a new direction with the Mar-a-Lago event in Palm Beach, Florida. The group has traditionally held its annual conference, including a gala, around Sept. 11 in the Washington, D.C., area. This year's ticket prices represent about a 400 percent increase over previous years, which ranged from $250 to $350.
Mar-a-Lago in Palm Beach, Florida, will mark a different setting for this year's gala for the anti-Muslim hate group ACT for America. (Photo by Bill Gozansky/Alamy Stock Photo)
The group is advertising the Nov. 7 gathering at Mar-a-Lago as a "National Security Dinner Gala" in which special political and legislative guests have been invited.

ACT appears to be experiencing somewhat of a brand shift as it tries maintain its anti-Muslim base while seeking a broader audience. On top of its anti-Muslim message, the group supports Trump's border wall and his wish to abolish birthright citizenship, which guarantees citizenship to anyone born in the United States.
ACT founder and Chairman Brigitte Gabriel's quest for mainstream acceptance by supporting broader Trump administration policies has caused a rift between the national organization and some of its chapters. Members of at least four ACT chapters have defected in the last three years after citing disapproval of national leadership as well as the organization's direction.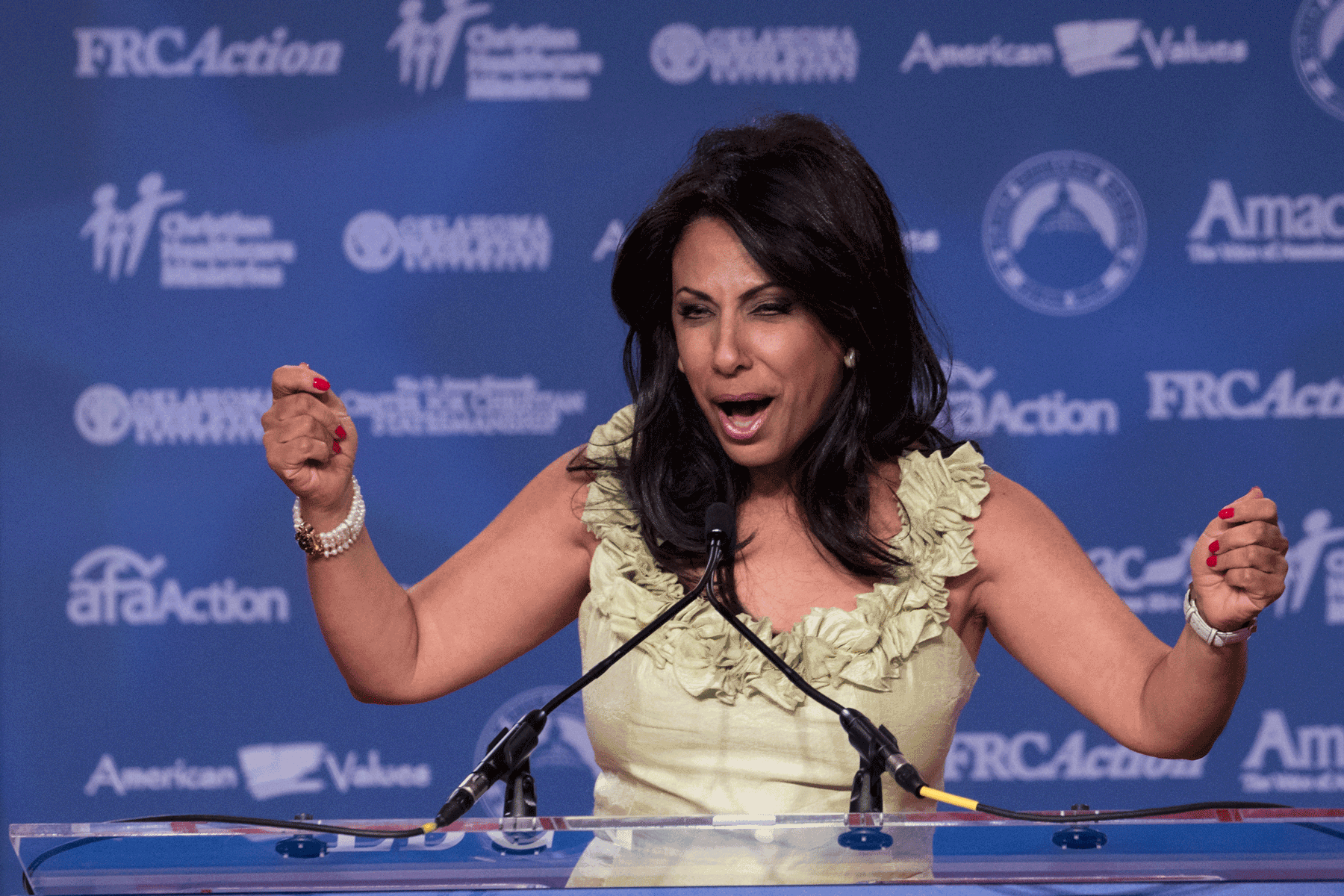 ACT for America founder Brigitte Gabriel addresses the Values Voter Summit in 2017 in Washington. (Photo by Cheriss May/NurPhoto via Getty Images)
Gabriel takes pride in pointing out ACT's connections to the Trump administration. At the group's national conference last year, she touted having a weekly "standing meeting" at the White House. "We have a president that likes us, President Trump," she said. Details about the meetings are unknown..................................
Link to tweet
?s=20
0 replies, 398 views