Wed Sep 25, 2019, 05:00 PM
Top 10 Idiots (431 posts)
Top 10 Conservative Idiots #7-13: You Should See Me In A Crown Victoria Edition


It's time to debut our new segment:




Yes, that happened. There was so much batshit crazy stuff that happened last week that we figured just like your favorite pasta dish, we'd combine all the ingredients into one pan, toss it and then maybe add some salt and pepper to taste. I've been watching a lot of cooking videos lately in case you cant tell. To start with, I love to talk about how the Alt Right has been absolutely imploding under this administration to their absolutely boorish behavior. Nobody wants to deal with your racism and sexism anymore and the fights are getting ugly. Take one of our favorite crazy people, Milo Yiannopolous. Who apparently is a furry now. Well, actual furries aren't having any of it. Seriously, what do you have to do to get rejected as a furry? These people wear animal costumes and usually don't care what other people think. Well, maybe if you're a racist and sexist asshole:





You know what this means? He's literally a rejection away from opening up for puppet shows at the local zoo. I'm just saying, Spinal Tap you guys. Next up – remember the good old days when all we had to worry about were Hillary's e-mails? And Trump talked about how there were like 30,000 e-mails that they needed to find? I mean I get that much a day just in spam. No Jetblue, I do not need to book a rental car with my Vegas flight! That's why I am flying to Vegas! OK now that I got that off my chest, Ivanka did use a private server for personal e-mails:






Next up – Trump certainly knows how to pick the best people doesn't he? And when you see the word "MAGA" appear anywhere, you almost instantly know that person is going to be a racist and sexist asshole who will probably say or do something racist. Well, when you're a judge, you should probably refrain from going full MAGA: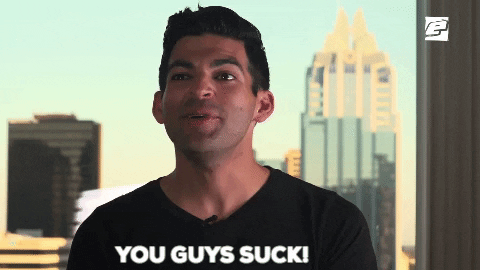 Yeah pretty much. Finally for all the crazy stuff that happened last week – Mike Pence went to Ireland and stayed at a Trump property. Shocking, I know. But what's even more shocking is that the powers that be are attempting to interrupt a congressional probe into the visit and it's backfiring on them spectacularly.







[div style="padding: 20px; background-color: #ffffff; border-radius: 10px; box-shadow: 0px 2px 4px 1px #aaa;"][div style="font-family: arial, helvetica; font-weight: bold; border-bottom: 1px dotted #999; padding-bottom: 8px;"]
[font size="8"]Trump Vs The Auto Industry

[br] [/font] [br]

Once again, Trump is sticking his head where it doesn't belong. And given the amount of shit he eats, I'm not sure that would be very pleasant. And speaking of eating shit, while the rest of the world is striking against the horrors of climate change, Trump apparently wants to rollback decades of auto emissions standards that nobody asked for, or wanted. But really when you peel back the layers, this is more of a "fuck you" to California for not voting for Trump than anything else. And really, he's just being an asshole for the sake of being an asshole. I mean really Trump don't go there, this is a fight that you won't win.






There is pretty much a Simpsons GIF for everything. But yeah BOOOOOOOOOOOOOOOO!!! So is this a fuck you to California or a fuck you to auto makers? Ah, I give up, it's impossible to decipher Trump's madness anymore. But according to him, car companies are politically correct and cars are full of junk – yes, this is a thing that was actually said! But there is some good news, we hope – is that states are fighting back!





Thankfully we won't have to go back to those times, but under Trump, we might go back to when cars polluted the atmosphere. You know what? We need it. I can see the LA skyline now! But yeah Trump time and time again, you don't mess with California or you will get your ass handed to you. I mean seriously, what does Trump want us all to drive Crown Victorias? You should see me in a Crown Victoria. Yeah I threw in a Billie Eilish reference. Sue me! Oh and by the way, completely off topic, we are trying to get her for an upcoming Top 10 edition. Now back on topic.






That's probably not that far off of what Trump wants for cars and they might all end the same way if he has his way. But there is a silver lining in this complete atrocity – at least California is fighting back and they have a pretty solid majority of states backing them. I mean when we have an EPA that is literally doing the exact opposite of the job it was supposed to do, what's there to do from there?







[div style="padding: 20px; background-color: #ffffff; border-radius: 10px; box-shadow: 0px 2px 4px 1px #aaa;"][div style="font-family: arial, helvetica; font-weight: bold; border-bottom: 1px dotted #999; padding-bottom: 8px;"]
[font size="8"]Mike Pence

[br] [/font] [br]

So this next entry is for the Michiganders in the crowd. Do we have any people from Michigan in the audience here? Yeah I love the one guy in the back who yells "WOOOOOOOOO!!!". Well, speaking of putting a tail pipe in a place where it is extremely uncomfortable to do so, Mike Pence can join Trump in participating in that activity. Great Photoshop there. What happened for him to deserve that? Well, the super tiny island in Michigan's Lake Huron is home to Mackinac Island. And it's pretty well known that vehicles haven't been allowed on the island since the 1800s. But once again, in an episode of conservatives just being plain douchebags, Vice President Snowflake drove an 8 SUV motorcade through it, proving once again that bad guys drive black SUVs.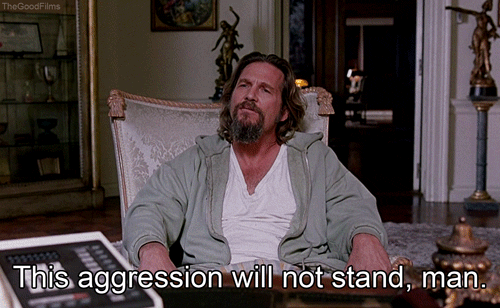 Yeah BOOOOOOOOOOOOOOOOOOO!!! Is nothing sacred to these motherfuckers? It's almost like they try to come up with the wrong answer to everything? Hmm, let's drive a car through a place where cars haven't been allowed for 100 years! Yeah seriously, fail. And the residents of Mackinac Island are pissed and rightfully so. Are they trying to lose Michigan? This could probably do it.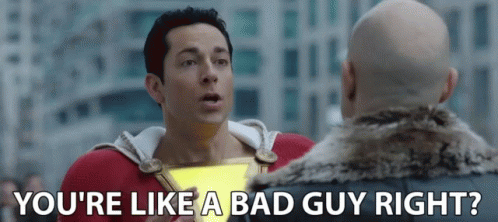 Yeah probably. But seriously, Pence crossed a line that shouldn't have been crossed here. It's like nothing is scared to these guys. Yeah sure, the powers that be on Mackinac Island have bent the rules before but nothing like this. At least when Gerald Ford visited the island, he had the good sense to leave his car behind when he realized that it might have been a bad idea.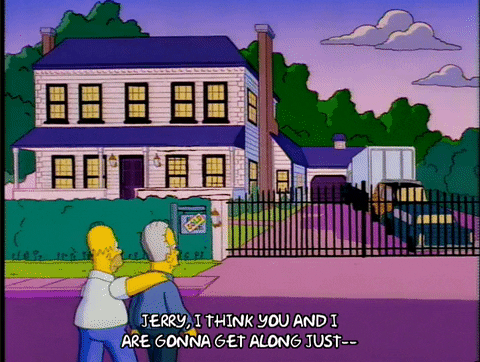 There literally is a Simpsons GIF for everything. By the way, my mom is from Michigan. I've been to Mackinac Island, I've eaten and stayed at the Grand Hotel. This is what one might call, a sacrilege. I mean seriously, he fucked up. And if you want to see why cars have been banned on the island, take a look at this photo gallery.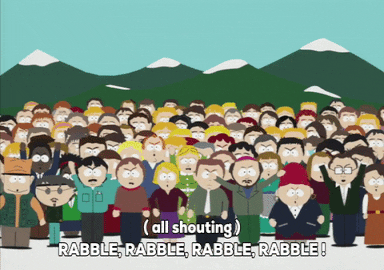 [div style="padding: 20px; background-color: #ffffff; border-radius: 10px; box-shadow: 0px 2px 4px 1px #aaa;"][div style="font-family: arial, helvetica; font-weight: bold; border-bottom: 1px dotted #999; padding-bottom: 8px;"]
[font size="8"]Ed Buck

[br] [/font] [br]

You're probably thinking – another billionaire donor is a convicted sex criminal and possible human trafficker? Yes. And you're probably also thinking – hey wait a minute! Ed Buck is a democratic donor, why is he on the list? Because we're not taking shit from anybody and we're giving him the same treatment that we gave Harvey Weinstein, Jeffrey Epstein, and Bill Cosby. That is, sex offenders like these monsters can go fuck themselves. So how did Ed Buck wind up on the list? Well, he's a demon among the homeless population of Los Angeles. And that's putting it lightly. Of course this is going to give more fuel to the fire for Qanon aficionados, but really, they can fuck off too.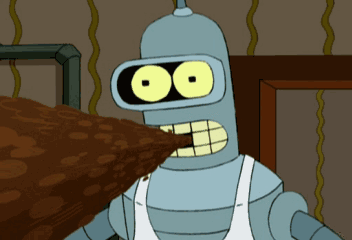 Holy shit!!! Yeah, if people start comparing you to a tried and convicted serial killer, you definitely have some issues. As if this further delves into "holy shit" territory, it gets worse. You know how I sometimes joke about people who have actual skeletons in his closet? Well, for Ed Buck, that joke may not be that far off from reality here.






Forget Dr. Kevorkian, Dexter Morgan might be a more accurate comparison! This might be one of the darkest entries we've ever done, but really, fuck this guy. So how did Ed Buck go this long without getting arrested? I mean did he try and evade the authorities with the same precision that Dexter Morgan got away with? Or just pure laziness? I'm guessing the latter than the former.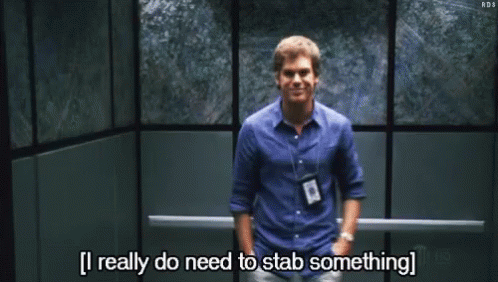 No no no no, no need to stab anything here. So you might be wondering what does the far right have to do with this? Well, many right wingers who are followers of the Q conspiracy have alleged that Ed Buck's arrest is similar to that of Jeffrey Epstein's and that it may be a smaller part of a much bigger picture. But prominent figures on both sides are going down at a very quick rate. So what will happen when all the dust has been settled? It's too hard to say really.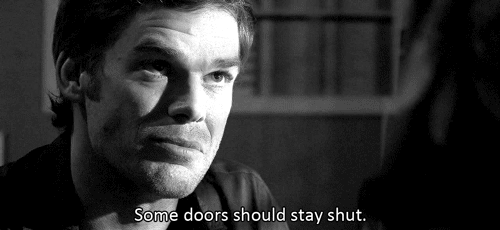 [div style="padding: 20px; background-color: #ffffff; border-radius: 10px; box-shadow: 0px 2px 4px 1px #aaa;"][div style="font-family: arial, helvetica; font-weight: bold; border-bottom: 1px dotted #999; padding-bottom: 8px;"]
[font size="8"]Top 10 Investigates: Black Keys Ticket Scam

[br] [/font] [br]

It's time to investigate beyond the headlines! This is Top 10 Investigates!



What happens when a night out turns into a nightmare? That's what happened for fans of one of the biggest rock groups out there right now, The Black Keys. The Black Keys played a sold out show at the historic Wiltern Theater in Los Angeles that was supposed to be the kick off party for their forthcoming "Let's Rock" tour. But the people who were left outside were the ones who were not exactly rocking out that evening. It turns out that the Black Keys have a strict no reselling policy that hundreds of discerning fans out of the show when they realized that their tickets were not valid anymore. But here's one account from one family who was dejected from the concert because they bought such tickets.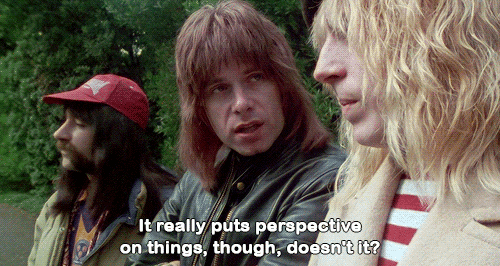 Yes it does. So how does a simple concert ticket buying experience turn into a nightmare? There's plenty of ways it can go wrong. And who do you blame for this fiasco? Do you blame the band's ticket reselling policy? Do you blame the venue? Do you blame the people who sold you the ticket – in this case Stub Hub? Well there's plenty of blame to go around and there's plenty of ways that this could go wrong.






Yes in what seems like a Spinal Tap moment, the reselling policy came back and bit them in the ass hard, and it was a major fiasco. But here's how it could have happened – there's a Ticketmaster feature called "Safetix" that generates a random barcode every 15 minutes so that fans can't randomly generate their own tickets. Also, read the policy before you sell it on a third party site.






True. there is a lot of that. But again, also, this is a prime example of what happens when you don't read the terms of sale before buying and selling something like a concert ticket. However, if you want the actual explanation of what happened, look no further than the Black Keys themselves.






That's it for Top 10 Investigates. Good day.




[div style="padding: 20px; background-color: #ffffff; border-radius: 10px; box-shadow: 0px 2px 4px 1px #aaa;"][div style="font-family: arial, helvetica; font-weight: bold; border-bottom: 1px dotted #999; padding-bottom: 8px;"]
[font size="8"]Holy Shit

[br] [/font] [br]

Gather around my fair brothers and sisters of Columbia! For the Holy Church Of The Top 10 has convened and it's time for our weekly reminder that the holiest among us are also the most full of:




My fair congregation!!! You know we live in a society where the firearm is a constant subject of discussion among both sides in this country. As such, the firearm is in the hands of people who do not use them for good. But is it your GAWD given right to own a weapon of choice? Some on the right side may think so, and they've been loud and vocal about it recently. However, I along with many members of my fine congregation, attended an event on this subject very recently. But I've got some thoughts on this subject and I'd like to let my brothers and sisters on the right know exactly how I feel! But first, let's let this play out a bit.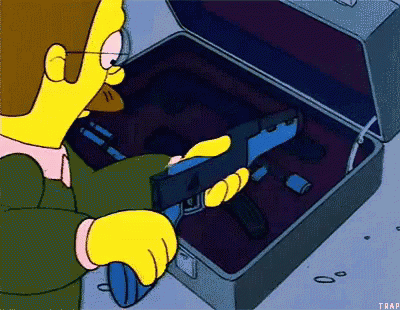 Yes, that is a man of GAWD with a gun! But I don't remember Ned Flanders screaming that he has a GAWD given right to own a weapon! In fact I don't remember anywhere in the Bible where JAYSUS said to shoot first and ask questions later. Maybe in the Book Of Harry, followed by the Book Of Rambo! But that's not in our good book! I mean whose idea was this?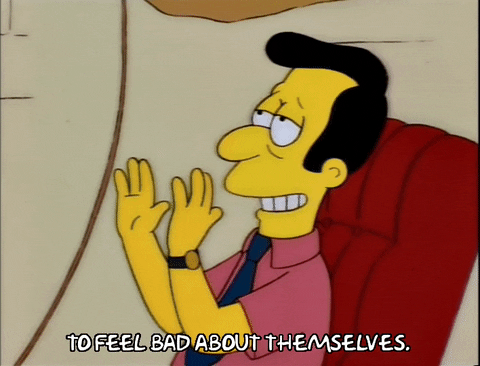 I have to say I like this guy! Gundamentalism – yes it's the marriage of GAWD and GUNS! And it is most certainly an unholy union if there ever was one. By the way you ever notice those bumper stickers on the back of cars that say "Pro GAWD, Pro Gun, Pro Life"? I have had one such encounter. And it's about as stupid as that. But my favorite part of this is you know how right wingers lecture you about how you shouldn't talk about politics then proceed to lecture you on politics? This is one of those situations!






Really? I'm pretty sure that GAWD would have a problem with this line of thinking. I don't remember *ANY* passage in the Bible that indicated that JAYSUS would own a gun! But here's the thing – how can you rant against gun control and then when you're in a position to do something about guns, you don't do it and instead call for prayer? Well, I speak as a man of GAWD, that prayer isn't solving this!






No you moron, your right to own a gun is not a GAWD given right! And if you think that, you need some serious help! Mass has ended, may you go in peace! That's it this week for:





[div style="padding: 20px; background-color: #ffffff; border-radius: 10px; box-shadow: 0px 2px 4px 1px #aaa;"][div style="font-family: arial, helvetica; font-weight: bold; border-bottom: 1px dotted #999; padding-bottom: 8px;"]
[font size="8"]Beating A Dead Horse: Cancel Culture

[br] [/font] [br]




Everyone's favorite sketch comedy show, Saturday Night Live, attempted to find an actor who would resonate with conservative Trump voters. And it backfired on them spectacularly. I mean who would have guessed that a white conservative male would say things that are racist and sexist? I mean, seriously… I never!! Well, ever since Shane Gillis became the shortest tenured actor on the longest running late night program, there's been a debate about "cancel culture". And people are comparing it to recent standup specials where comedians like Dave Chappelle have said far worse things. But should they be cancelled?





Ah, this show aint no good! See, this all goes back to that whole "snowflake" bullshit that alt right trolls and libertarians have been using for the last 4 ½ years to belittle liberals and anyone who doesn't agree with the far right. Which is a whole hell of a lot of you. Cancel culture is just another form of it. So what did Shane Gillis do to piss us off?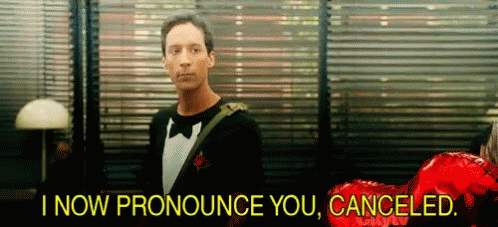 But who's cancelling who? In this dog eat dog world where nobody talks to each other and we all pass threatening GIFs around on social media, is it really any wonder why cancel culture is a thing? Look, this is America. We have the first amendment, and you can say whatever you want and be the biggest douchebag in the world. But… that said, good luck getting people to agree with you. Just ask Bill Hader, who's currently starring in one of my favorite shows on TV right now – Barry.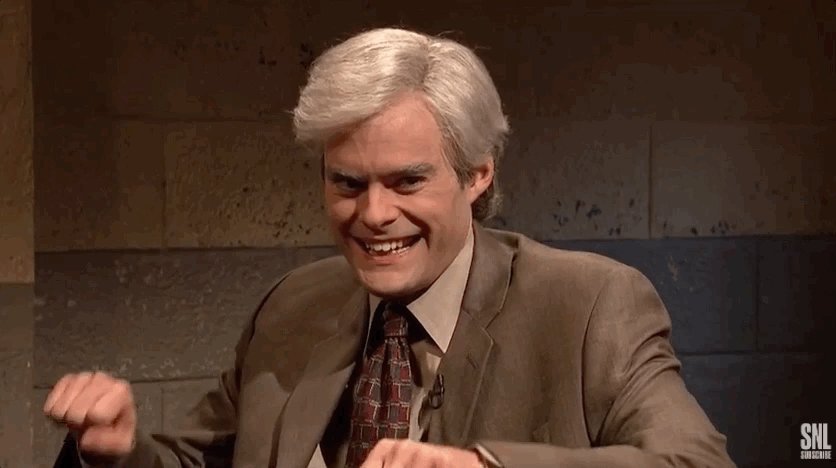 You know here's the thing – have you been to a comedy club lately? People get up on stage and say some extremely offensive shit, and other people pay them money to hear it! The idea of "cancel culture" is just another stupid debate in an endless string of stupid debates. Meanwhile, R rated comedies are hotter than ever. So who's offending who? And when the censors are the offenders, who's censoring who, exactly? Just ask Sarah Silverman.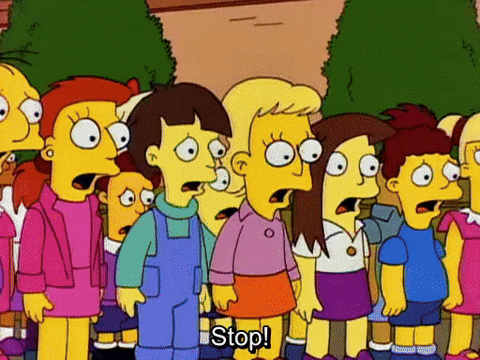 [div style="padding: 20px; background-color: #ffffff; border-radius: 10px; box-shadow: 0px 2px 4px 1px #aaa;"][div style="font-family: arial, helvetica; font-weight: bold; border-bottom: 1px dotted #999; padding-bottom: 8px;"]
[font size="8"]How Is This Still A Thing: Clean Coal

[br] [/font] [br]

It's time once again to ask:




This week – Clean Coal: How Is This Still A Thing? When climate change is a constant source of news and people are moving in a direction that produces sustainable energy and renewable sources, there's one source that is taking us back to the stone ages in terms of energy. And once again the president is sticking his nose where it doesn't belong and ranting about the myth known as "clean coal". This is an idea that has been touted since the George W Bush years, and it is back in the news. Really, someone needs to inform the president that he's spending way too much time watching Tv and needs to come back into the real world.






Yeah unfortunately the president doesn't see that. In his narrow-minded view, he's the only one who is right about everything and no one else's point of view matters. He thinks he is only president of Fox News viewers. And too much of that, when those of us who don't watch Fox, are looking to end climate change and global warming, the president is going in the opposite direction.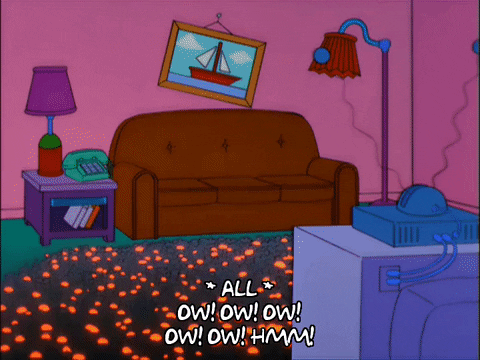 Now there's no way possible to burn coal and then say that there's such a thing as clean coal. There really isn't. The concept of Clean Coal dates back to the Bush administration when anti-environment crusaders used the coal industry as a way to shut up people who might have been raising questions about what billionaire coal miner criminals were doing. And it's much worse.





Well, Milhouse's words are empty, but it's pretty obvious that the president does not care about the environment. And he probably should because if we lose the environment, he loses his ability to go outside and play at his precious golf courses. But if you want to see how the concept of "clean coal" isn't working – you don't need to go any further than Japan in order to see the result.





So when the most technologically advanced countries on the planet can't keep up with the technology needed to make "clean coal" work, that's enough to make you ask – clean coal:





[div style="padding: 20px; background-color: #ffffff; border-radius: 10px; box-shadow: 0px 2px 4px 1px #aaa;"][div style="font-family: arial, helvetica; font-weight: bold; border-bottom: 1px dotted #999; padding-bottom: 8px;"]
[font size="8"]I Need A Drink

[br] [/font] [br]

Hey guys I could really use a drink!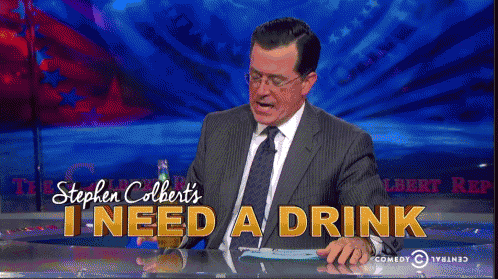 Of course you know by now that the idea of this segment is that we have some drinks, and while we're cocktailing, we talk about anything in the news as long as it doesn't relate to politics. You know I don't mix booze with politics, but during this administration, it certainly helps. So tell me bartender, what goes well with an alien invasion? A mellonballer? Well, it is a green drink. Ah, I'll just have my usual Jack Daniels mixed with Jack Daniels. I call it the Double Jack. Last Saturday all the crazy people from your social media feeds went to the military base outside of Lincoln County, Nevada known to the rest of the world as Area 51. So what did you get if you went and stormed Area 51?





Man why did you say alien love???? But you know if you're the closest town to Area 51, you got to be prepared to handle the worst. Thankfully that didn't happen. But given the military's warning prior to the "Storm Area 51" proposal, that went about as well as it could have expected. Think of it like a weird, less offensive Burning Man with more aliens, and less… Burning Man.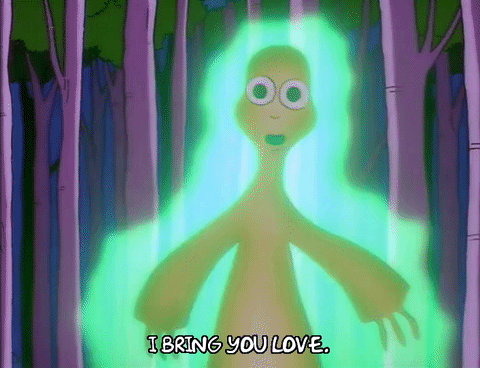 Well I would certainly hope that you would come in peace sir! Or… I don't know how genders work in the alien world. Hell, I don't even know how genders work in the human world. There, I will admit it. But this event just took off, and like your favorite sparkling fire product, just fizzled out. Even some of your favorite brands got in on the alien love. Wait, why did you say alien love? Don't say alien love!!!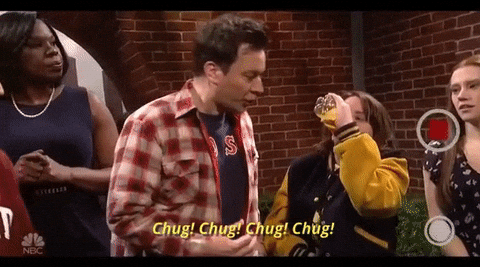 Oh yeah that's the stuff! So with marketers getting into that sweet, sweet alien love, they even have their own theme song now! Yes, so you too can rock out while making alien love as you wait for next year's Storm Area 51 event!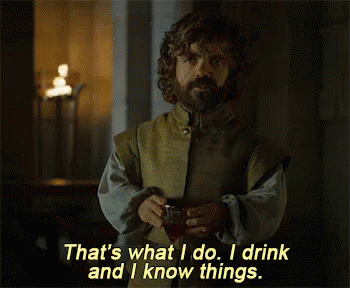 [div style="padding: 20px; background-color: #ffffff; border-radius: 10px; box-shadow: 0px 2px 4px 1px #aaa;"][div style="font-family: arial, helvetica; font-weight: bold; border-bottom: 1px dotted #999; padding-bottom: 8px;"]
[font size="8"]Keeping Up With The Candidates Ep. 9: Kamala Harris

[br] [/font] [br]




This is our handy 2020 voter's guide, Keeping Up With The Candidates. Because if we're going to kick Trump. So far we've covered presidential candidates, senate candidates and local candidates. We've covered the polls and we've covered just about all the relevant news that you need to help you make your decision as the 2020 primaries will be quickly approaching us! But we haven't really touched on any of the presidential candidates who might, actually, you know have a chance of making it to the primary elections. One such candidate is California's Kamala Harris. Kamala has had quite a bit of a very rocky summer but it is definitely an indication of how things are going.






Yeah so just like the actual campaigns, Keeping Up With The Candidates is not a straight line either, we're just kind of winging it and seeing where it goes. Now with the talk of impeachment against Trump ramping up, how does Kamala fall into the group? Well this is where things get interesting!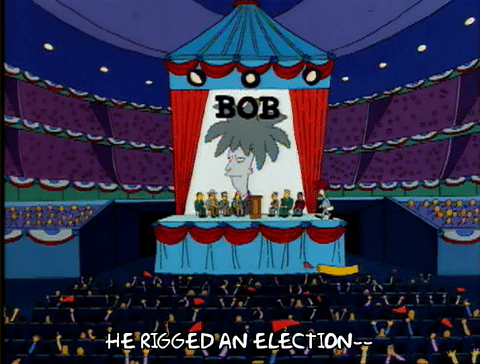 Well, he did rig an election and let's hope he gets his ass kicked to the curb for it! Since we are literally four months away from the Iowa Caucus, we need to start paying attention to how candidates are treating campaign stops. Like what Harris did during her stop at the Wiltern Theater in Los Angeles last month. Addressing the homelessness crisis is a huge deal in California and around the country, and here's what happened.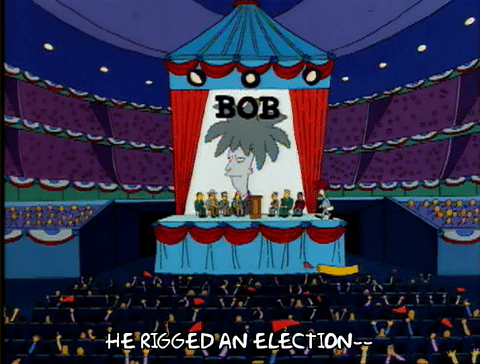 Well I hope it doesn't come to that! But while polls are meaningless let's talk about them. I mean how does your favorite candidate stand on the issues and where does that land them in the polls? I cannot stress this enough – we are 4 months away from the Caucus! But eh, let's give it a quick run around, shall we? Not quite that quick, sir!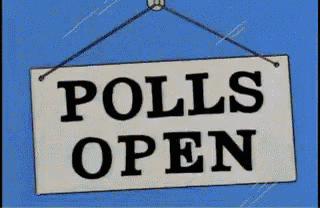 [font size="4"]Next Week:[/font]

Next week we're going to do something different and tell you why impeaching Trump matters and where your favorite candidate stands on the issue. CONTROVERSY ALERT!!!

[font size="4"]Report Card:[/font]

Key Issues: Homelessness, gay marriage, death penalty
Target Demographic: Progressive voters
Probability Rating: 5:1
Likelihood Of Going Far In Election: Will make it to primaries

Overall Grade: B+


[font size="8"]And Now This:[/font]
[font size="8"]The Black Keys[/font]

Ladies and gentlemen I am super excited to have my next guest on, their new album is out called "Let's Rock" and it is awesome! You can see them on tour this November. Playing their song "Lo / Hi", give it up for the Black Keys!





Thank you Mizzou! This was fun! We're off to the University Of Kansas next! See you next week!


Credits

Host: Initech
Top 10 Conservative Idiots Recorded In Front Of Live Audience At: Houston Improv, Houston, TX
Special Thanks To: University Of Missouri, Columbia, Missouri
Holy Shit Gospel Choir: Bethel Church Choir, St. Louis, MO
Images: All images copyright belongs to respective copyright holders.
Videos: All videos copyright belongs to respective copyright holders
Articles: All article content copyright belongs to respective copyright holders
Writing: Top 10 Writing Department
Graphics: Top 10 Graphics Department
Research: Top 10 Research Department
Lighting & Stage Props: Top 10 Lighting Department
Legal: Top 10 Legal Department
Advertising: Top 10 Advertising Department
HR: Top 10 Human Resources Department
Initech's Wardrobe Provided By: JAB Inc.
Wheel Of Corruption By: Studio 1 Stage Props, Burbank, CA
The Black Keys Appear Courtesy Of: Nonesuch Records LTD
Management: Initech Productions, CCC Management
Follow The Top 10 On Twitter at: @10Idiots
New! Follow The Holy Church Of The Top 10 On Twitter: @churchoftop10
Questions? Comments? Complaints? Hate mail? E-mail The Top 10 at: [email protected]



Initech Productions: Yes, We Got The Memo


0 replies, 1740 views