Wed Sep 11, 2019, 10:58 PM
CatWoman (72,162 posts)
Queen Elizabeth to honor ex-British ambassador who called Trump 'inept'
Queen Elizabeth to honor ex-British ambassador who called Trump 'inept'
© Paul Morigi/Getty Images
Former British Prime Minister Theresa May recommended the ex-British ambassador who called President Trump "inept" become a lord.
May, who stepped down in July after failed Brexit negotiations, released her resignation honors list Tuesday, which includes appointing former Ambassador Kim Darroch to the House of Lords.
Queen Elizabeth II is expected to honor the nominee along with the others on May's list in keeping with the British tradition.
The honor list is a tradition for outgoing prime ministers. The Queen informally approves the list and letters are sent to each nominee. Once the nominee accepts the list then it is formally approved, according to the BBC.
"The Queen has been graciously pleased to signify Her intention of conferring Peerages of the United Kingdom for Life upon the undermentioned," a copy of May's honors list of appointees reads.
Darroch resigned in July after leaked memos showed he had called Trump "inept," "insecure" and "incompetent."
Trump responded by publicly calling Darroch a "very stupid guy" and a "pompous fool."
May, who had already announced she would be stepping down at the time of the leak, said Darroch's resignation was a "matter of great regret."
https://thehill.com/policy/international/europe/460681-queen-elizabeth-to-honor-ex-british-ambassador-who-called-trump?fbclid=IwAR0iRYwvdFzRc6PL3OueCRQAP8efsV6JnO2xnAQvfGErDxiYpy2bMP7IWfw
3 replies, 538 views
Replies to this discussion thread
| | | | |
| --- | --- | --- | --- |
| 3 replies | Author | Time | Post |
| Queen Elizabeth to honor ex-British ambassador who called Trump 'inept' (Original post) | CatWoman | Sep 11 | OP |
| | hlthe2b | Sep 11 | #1 |
| | sheshe2 | Sep 11 | #2 |
| | Cirque du So-What | Sep 12 | #3 |
---
Response to CatWoman (Original post)
Wed Sep 11, 2019, 11:02 PM
hlthe2b (72,663 posts)
1. LOL... Good on ya, Queen Liz! Maybe she can wear that brooch she wore for Obama and
resurrected for Trump's visit. LOL
---
Response to CatWoman (Original post)
Wed Sep 11, 2019, 11:04 PM
sheshe2 (58,262 posts)
2. That is going to leave a mark.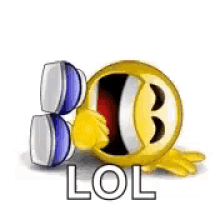 Thank you Queen Elizabeth. You have class and sass.
Check mate. Queen owns the board.
---
Response to CatWoman (Original post)
Thu Sep 12, 2019, 02:56 AM
Cirque du So-What (13,307 posts)
3. Will rump even find out?
Aides make a concerted effort to keep unpleasant facts from him, and unless faux'n'fiends blurts it out tomorrow, he may never know. It would be a shame if someone tweeted it to him.