Wed Sep 4, 2019, 05:02 PM
Top 10 Idiots (195 posts)
Top 10 Conservative Idiots Best Of #9: Labor Day Edition


From: Idiots #7-3

It's very easy to make comparisons to what Adolf Hitler did in regards to what the current American political climate is doing. In fact it's so easy that Hitler comparisons have become their own logical fallacy. It's a real thing, in fact go to Wikipedia and look up Ad Hitlerum. Still not convinced that it's a real thing? Well, after Alexandria Ocasio-Cortez made the comparison that the camps running along the border are likened to Nazi concentration camps, And there's no making fun of this so as is Top 10 policy, we won't try. So for this piece, we thought we'd take a minute to unpack all the Nazi references coming from both sides. See – conservatives are there to remind you that they're not Nazis, until they start doing things that are horrifying. Let's call this piece "Detention camps are not concentration camps", or to use the parlance of our times, "Keeping Up With The Nazis". So just how close are we?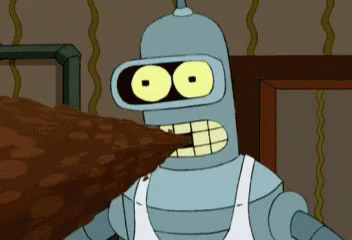 Holy shit!!! As if that's not horrifying enough, there was the possibility of SS-like ICE raids that Trump was going to start last week but delayed it because it will allow even more time to blame the democrats on this issue. Yeah I said it – that's all they care about – owning the libs, they're not good for much of anything else at this point.






Wow, just… fucking wow. In one corner we literally are having a debate about whether or not US detention centers are concentration camps and it's only because not enough people died in those camps to warrant that status. Now in the interest of this piece, according to the US Holocaust Museum, here's where we are at right now.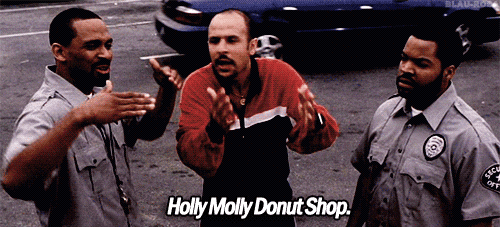 So let's make one thing clear – the holocaust didn't start with death camps. They started out very much like what we're seeing now, and AOC is absolutely correct here. So we have round ups and internment camps a very real part of the Donald Trump administration – and it's absolutely frightening. But why aren't we doing enough to educate people about the holocaust? You might recall that those who forget history are doomed to repeat it. And here's where that might lie.






[div style="padding: 20px; background-color: #ffffff; border-radius: 10px; box-shadow: 0px 2px 4px 1px #aaa;"][div style="font-family: arial, helvetica; font-weight: bold; border-bottom: 1px dotted #999; padding-bottom: 8px;"]
[font size="8"]The Trumper Games

[br] [/font] [br]

From: Idiots #6-17




Hey everyone I'm baaaaaaaaaaaaack!!!! Oh yes my pretties, it has been a while. All has been quiet on the presidential front! Until last week when Tribute Rosenstein from the 2nd District resigned! And that is significant because the president was just going to straight up fire his ass anyways! But as long as supporters of the president are still supporting him, we will keep doing this. And where is my champagne? What? You mean Charlie left? Damn it! So who is my new assistant? Oh hello, this is my new assistant Nathaniel. Say hello to the people! Now bring me some champagne! I don't care if it's the cheap stuff. So why did Tribute Rosenstein resign? Well there's plenty of reasons.






Oh I am sorry I didn't hear you over the sound of "you're being fired". It's resigned? Damn it Charlie!! I think I am starting to see why Charlie left. I must be nicer to my new assistant. Nathaniel may you bring me a glass of libations please? Graci! Now that Tribute Rosenstein has been released from the Games, what's next for the Mueller Report? Well the GOP currently is in "nothing to see here, please disperse" mode.






Yes, Tribute Barr – the replacement for Tribute Sessions – has been quietly working to bury the report that could indict the President ! I mean what's next? You know think of this like the school bully who hires the nerdy kid to write the book report that gets him an "A". That's exactly what Trump is paying Barr to do! So what happened with Russian hacking? It's only the tip of the ice berg!






Yes, yes it does! Especially here, am I right audience??? But Rosenstein claims that he's trying to "land the plane". Don't try to land the plane when the passengers are steering it right into the mountain! Horrible analogy I know! But that doesn't matter when every good mob boss, like our president, for instance, has a cleaner. Yes, they are trying to change the ship and doing a very bad job of it. But for now, consider Tribute Rosenstein… ELIMINATED!!!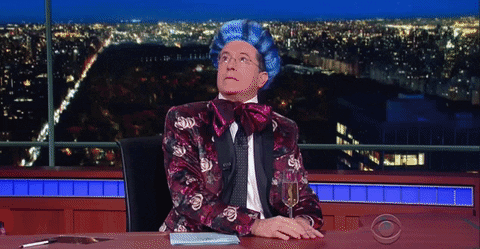 [div style="padding: 20px; background-color: #ffffff; border-radius: 10px; box-shadow: 0px 2px 4px 1px #aaa;"][div style="font-family: arial, helvetica; font-weight: bold; border-bottom: 1px dotted #999; padding-bottom: 8px;"]
[font size="8"]Donald Trump

[br] [/font] [br]

From: [link https://www.democraticunderground.com/100212062949 | Idiots #6-16]

Whew. There was so much to unpack at his insane campaign rally last week that I'm going to need a breather after this one. Or at least a nice tall glass of Jack Daniels. You know that abortion is one of the trickiest subjects to navigate in this country, at least since about 1973. But this week things have taken a hard turn in the abortion debate, and not in a good way. Yeah we got to unpack what Trump said in Wisconsin last week, because that was whew, my god. I literally have no words to accurately describe how or what to feel after seeing this. You know what? Fuck it, let's roll the clip first.



That escalated quickly! Seriously, that never happens, fucking anywhere!!! So why is this so alarming? Well…






Wow, that escalated quickly! We wen t from abortion straight to infanticide. Holy shit. Way to play to extremes there, Trump! Oh wait, except that doesn't happen anywhere, ever. I mean they didn't even practice this in Darfur! Jesus, he is certifiably insane. And he's probably going to get someone killed over this, if he hasn't already.






At least Trump admits that his ideas are sick. And certainly not in a cool way. His ideas are quite literally sick in every way. That brings up one of my favorite GOP talking points "We're going to take our country back!!!". What are you taking it back from? Where are you taking it back to? We may never know the answer to these questions. By the way, if you want to know what actual doctors think of this, you would be (well, not) at all surprised at how wrong Trump is on this subject:







[div style="padding: 20px; background-color: #ffffff; border-radius: 10px; box-shadow: 0px 2px 4px 1px #aaa;"][div style="font-family: arial, helvetica; font-weight: bold; border-bottom: 1px dotted #999; padding-bottom: 8px;"]
[font size="8"]Scary 4Chan, Bianca's Dead

[br] [/font] [br]

From: Idiots #7-7

Normally the Top 10 policy is that we don't joke about things like murder or mass shootings or the situation going on at the border because it's really too horrifying to make fun of. And this next story is about a murder. But when 4chan is involved… no really, fuck 4chan. And fuck 8chan too. And 16chan, and 32chan, and 64chan, and 128chan. Really, fuck all the Chans at this point. Except for our assistant producer Harold Chan, he can stay. Now the title of this entry comes from an old Psych episode called "Scary Sherry, Bianca's Dead". So for this piece, let's call it "Scary 4chan, Bianca's Dead". And for this entry, we will channel our inner Shawn Spencer and Burton Guster. So before we dive into trashing this horrid excuse for an internet forum, what happened exactly?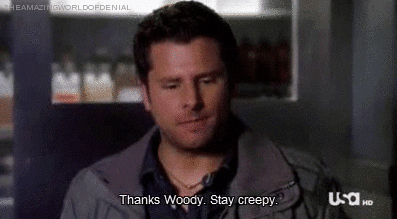 Yes, stay creepy 4chan! And really what an age we live in where evidence of a fucking murder can be posted online in messaging forums. And how is 4chan not being monitored by the FBI and CIA as being a terrorist group? Well, maybe terrorism is a harsh word to use for a group of incels who live in their mom's basement and spend the whole day chain smoking and pooping their pants. I assume that's what incels do all day. But what drove them to murder?






Obviously. Look, passionate romance is nothing to joke about. And for an Incel who was lucky enough to score, that shit should be taken seriously! So what happens when a murder like this goes viral? And going viral is probably the worst thing you can say about someone's murder. Oh pictures of her fatally stabbed body just.. went viral. Yeah that doesn't sound good at all does it?






Holy shit! I think we might have found the worst possible use for Instagram here. This is where toxic masculinity takes a very ugly turn. And toxic masculinity is ugly to begin with! Just adding the word "toxic" to anything makes it ugly. Like… toxic unicorns. Yes, the word "toxic" can make the most innocent things sound horrible. Like for instance I literally just turned something as innocent as a unicorn into something extremely horrifying and terrible. You can't get that image out of your head now, can you? And here's where social media gets really ugly.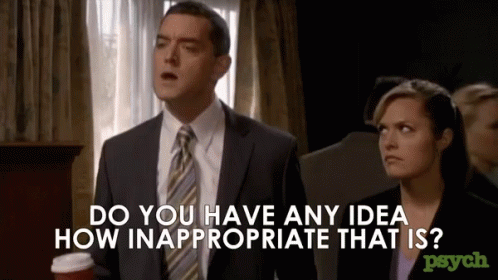 [div style="padding: 20px; background-color: #ffffff; border-radius: 10px; box-shadow: 0px 2px 4px 1px #aaa;"][div style="font-family: arial, helvetica; font-weight: bold; border-bottom: 1px dotted #999; padding-bottom: 8px;"]
[font size="8"]Top 10 Investigates: Brady Bunch Vs Anti Vaxxers

[br] [/font] [br]

From: Idiots #6-18

It's time to investigate beyond the headlines. This is Top 10 Investigates.



Measles outbreaks are happening all over the country. As such, scientists and doctors are tracing the origins of the resurgence of this horrifying disease. While the anti-vaccination crowd is largely to blame, people are trying to figure out what's fueling anti-vaccination hysteria. But would you ever guess that an episode of the classic sitcom the Brady Bunch was fueling the hysteria? Anti-vaccination crusaders may be upping their game when it comes to the hysteria and harassment, but this takes things to whole new levels of extreme. And it's hard to take them seriously when you find this out.





Ha ha ha, measles are so much fun! It's just a day off school don't you know? Now this brings up an interesting question – should we trust all of our medical advice to sitcoms? Well if you even have to ponder the answer to this question, you're an idiot. But then again anti-vaccination crusaders are the kind of people who take what's said on TV way too seriously.






Well if you give someone the measles you probably wont get any friends. In fact the number of cases of the measles is so severe that it's a few hundred away from reaching epidemic proportions. But really this is something to be concerned about, and anti-vaccination people should be absolutely ashamed of themselves.






Yes in fact that's the reaction that you should give someone who says that they don't believe in vaccines and that they won't get their children vaccinated because of fears of autism. In fact this is so outrageous and stupid that you can't begin to fathom the ire that is coming from the creators and stars of the actual Brady Bunch. They aren't having any of it.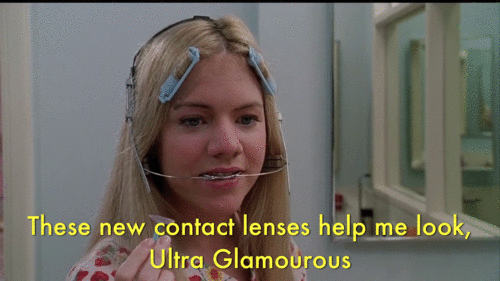 That's it for Top 10 Investigates. Good day.


[div style="padding: 20px; background-color: #ffffff; border-radius: 10px; box-shadow: 0px 2px 4px 1px #aaa;"][div style="font-family: arial, helvetica; font-weight: bold; border-bottom: 1px dotted #999; padding-bottom: 8px;"]
[font size="8"]Holy Shit

[br] [/font] [br]

From: Idiots #7-8

Let's spin it to win it!!! Oh hey look it's a clip without context!



Really? The most racist senator in the world switched parties and somehow became less racist? Shut up. And look at that suit - is he peddling conspiracy theories or auditioning to be in a barber shop quartet? Thank you! Spin it again! Oh hey it's time for Holy Shit!

Gather around my fair brothers and sisters of Austin! It's time to take a seat in the pew and pass the collection plate, for the Holy Church Of The Top 10 has convened and it's time to remind you that the holiest among us are the most full of:




My fair congregation!!! Today we are going to answer a question that is as old as time itself – is it OK to monetize the good LAWRD JAYSUS? And by monetize, I mean merchandise! Yes, that is where the real money is made. It's all about the merchandise and the bling bling! Well, our brother Kanye is looking to make some money off his recent venture into religion. And what would JAYSUS say about that? well, JAYSUS merchandises himself that's what! I mean he is the world's greatest salesman! People say that Kanye West is the greatest hip hop musician of all time. So why is Kanye trying to be among the godliest among us? Well, he is friends with the unholy Dark One, who claims to be a man of GAWD, so why not?






Why yes, yes it does good sir!!! So what we're asking this week – is it OK to make a profit off the Almighty LAWRD? Well, we do. I mean you bought tickets to our low-rent dog and pony Sunday service! Sure, we don't have the budget that Kanye does or do we have his influence. But we do have the good LAWRD JAYSUS on our side! So why is Hollywood getting into the JAYSUS game? Because, hipster churches, that's why!






Well I feel like Kanye does have that kind of power, bro! It's about information, and JAYSUS. But hey maybe that's how we get more viewers for the Holy Church Of The Top 10. Let's get rappers and skateboarders here and have a charismatic con artist play the preacher. Well I do sort of play that part already! But so… is Kanye trying to sell a show based on his Sunday sermon or not? I'm not gonna lie, kind of want to see this thing.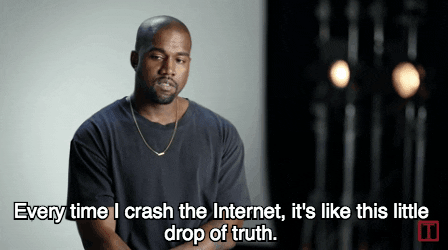 You know if there's one thing a good televangelist understands, it's not that they want to help people, because televangelists don't do that. You know what a good televangelist understands? He understands the power of the almighty dollar! Can I get an amen??? And there's no one better for that than Kanye is, because he understands the power of the almighty dollar! After all, he is married to Kim Kardashian! And here's where the money making side comes in!



There it is folks, modern church isn't about money making it's about the almighty dollar! And Kanye is a better kind of preacher! Mass has ended, may you go in peace! That's it this week for:







[div style="padding: 20px; background-color: #ffffff; border-radius: 10px; box-shadow: 0px 2px 4px 1px #aaa;"][div style="font-family: arial, helvetica; font-weight: bold; border-bottom: 1px dotted #999; padding-bottom: 8px;"]
[font size="8"]Beating A Dead Horse: Nike II

[br] [/font] [br]

From: Idiots #7-5




OK conservatives – we get it! You hate Nike! You really hate Nike! Now I want you to show me on the doll where the swoosh hurt you. Just in your mind? That's it? Stop it already. What's the latest conservative beef with the shoe company? Well, Nike had planned to roll out a shoe featuring the Betsy Ross flag on it. And well, their boy Colin Kaepernick had some concerns about it. Which of course got the conservatives' underwear in a wad over who is the more rootin' tootin' 'Murica worshipper than the next guy. Because in addition to hating Nike, they really hate Colin Kaepernick!






That's a good question and I'm sure that conservatives are probably thinking that right now! I mean if you hate them, then you must hate Jesus! But we get it conservatives, you love your flag more than you love life itself. And that's not a bad thing, but really, lighten up guys. You know why Nike pulled the Betsy Ross shoe? Well if you don't then you're part of the problem.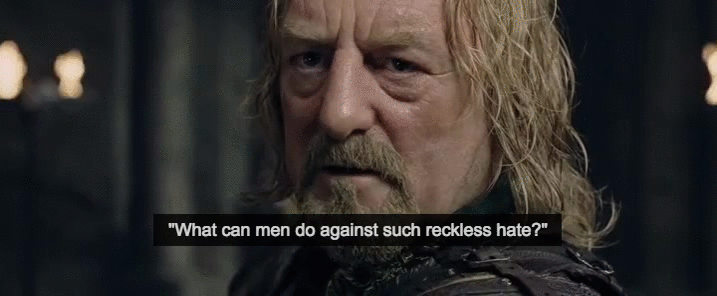 Oh come on conservatives, lighten up and have a sense of humor. Seriously, Nike only committed the worst kind of discrimination – the kind against you. It's not about the American flag – it's about you personally. Nike hurt your feelings. But your ego is so big that you think that Nike hurting your feelings is hurting America's feelings.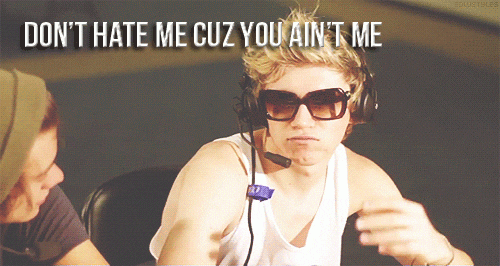 OK so white supremacists adopted the Betsy Ross flag as a symbol of modern white supremacy. You know, they're not like your dad's white supremacists. They're the hip, trendy white supremacists you see on social media. Conservatives love to fight weird battles. And they'll get pissed about a pair of sneakers before they get mad about children sitting in concentration camps. Yeah it's that fucked up isn't it? Oh and by the way, conservatives, keep up the Nike boycotts. Because guess what? While you're complaining and moaning about Nike, they're busy doing that thing called making money!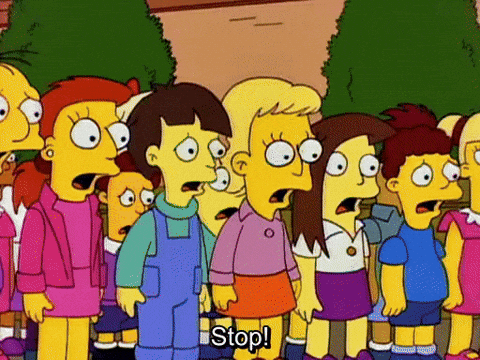 [div style="padding: 20px; background-color: #ffffff; border-radius: 10px; box-shadow: 0px 2px 4px 1px #aaa;"][div style="font-family: arial, helvetica; font-weight: bold; border-bottom: 1px dotted #999; padding-bottom: 8px;"]
[font size="8"]People Who Somehow Got Elected: Duncan Hunter

[br] [/font] [br]

From: Idiots #7-3

Politicians at the state and local levels who are so toxic, you wonder how they're able to get away with the things they get away with. This is:




This week – San Diego, California representative Duncan Hunter (R – Obviously). You might recall Rep. Hunter from when he famously tried to get his pet rabbit a seat on a Southwest flight (see: Idiots #5-10 ) that cost taxpayer money to the tune of $600. For his rabbit. And that's not all – Rep. Hunter is in some seriously deep doo doo that is costing him big time. And when your wife says "she's talking to prosecutors", that's never a good thing now is it? But for some reason, San Diego not only elects Duncan Hunter, they keep reelecting him time and time again.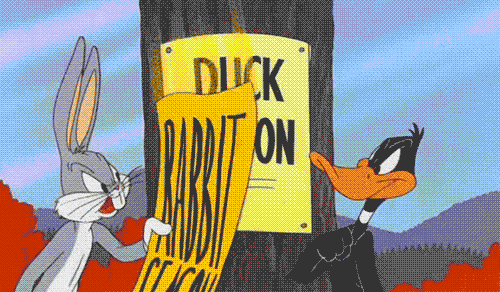 So Duncan Hunter may have stolen a small fortune of campaign contributions and used it to live the high life. Who wouldn't? Oh that's right, most of us have this thing called "integrity", which you must lack in order to be a member of today's republican party. So just how deep does this Duncan Hunter scandal go and how much worse could it get? Well, a whole lot worse. Think of this like Arrested Development.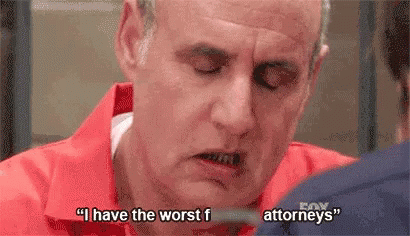 Well yeah if you have the worst attorneys, you probably should be aware that a husband and wife can be charged with the same crime. That's law 101. So what would be the implications if Mr. Hunter is indicted for these crimes? Well, Margaret Hunter flipping on her husband could have serious implications for Mr. Hunter himself – and that can't be a good thing. Remember that Arrested Development episode? Well, she might wind up sharing a cell with him.






No, no light treason here. Just massive greed on a massive scale. You can't just steal $250K – that's a quarter of a million dollars. So Duncan Hunter threw his wife under the bus, and now she got behind the wheel and is driving it. This is what we believe one would call a "circular firing squad", and things could get that much worse for the embattled San Diego representative.






Apparently they can. And in case you're wondering how Hunter repeatedly gets elected in San Diego, yeah, you don't really need to look far. In today's republican party all you have to do is talk about how much you hate Islam and you're in. In fact they'll elect you to the highest levels of government. It really is that easy – if you're a republican.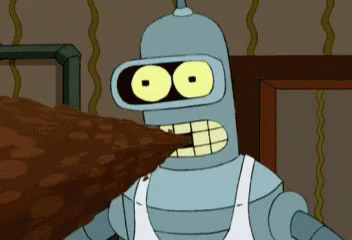 So war crimes, fraud, high crimes and other misdemeanors, that's just a day in the life of San Diego's Duncan Hunter. Yet another in the ever-growing list of:







[div style="padding: 20px; background-color: #ffffff; border-radius: 10px; box-shadow: 0px 2px 4px 1px #aaa;"][div style="font-family: arial, helvetica; font-weight: bold; border-bottom: 1px dotted #999; padding-bottom: 8px;"]
[font size="8"]People Are Dumb

[br] [/font] [br]

From: Idiots #7-9

Hit it!



Of course you know by now that people are people, and people are dumb. And I love these stories and this segment, I could talk about stupid people all day. Wait – I do talk about stupid people all day! So who is dumb this week? Well I want to start with this story out of Bettendorf, Iowa, because this is multiple levels of crazy. You've got casinos, you've got boats, and you've got a very poorly planned scheme gone horribly wrong. And really, if you're going to steal a boat, maybe, I don't know, learn how to navigate the waters or you might accidentally steer your boat into a construction zone where there's cops everywhere!






Next up – don't look a gift car in the mouth. We go to Indiana for this story. So what happens if you ask for a Jaguar and get a BMW? I don't know anyone who would choose a Jaguar over a BMW but whatever floats your boat I guess. And in what seems like a page from Homer Simpson's playbook, this guy tried to plunge his car into the river and got caught doing it. Really, this is a great one for the "Simpsons Did It" file:






Next up we go to Nashville for this story. I have so many questions about this story. A flight attendant hid in the overhead bin on a flight from Nashville to Philadelphia. And I'm not sure who's stupider – the person hiding in the overhead bin or the crew who didn't discover this person until after they land? I mean come on, I have to check my bag when the overhead bin is too full!





I like when a news story that they just can't get enough words to meet the bare minimum has the generic PR copy at the bottom. Next up you know we make a lot of jokes about America's most penis-shaped state, the Sunshine State, you know them better as Florida. And we may have reached Peak Florida with this story. Rather than intro it, I will let the story do the talking!






That is a good question, sir! And yes I do think this story requires the Benny Hill theme! Next up – staying in the Sunshine State, what the hell do they sell at a store called "Rockhard Lovestuff"? No wait don't tell me – I'm guessing they sell sex toys and porno? And really if you're that mad at a store, at least maybe, I don't know, get dressed before leaving the house?






Ahhhhhhhhhhhhh!!! Don't show that one again! finally this week – hey a story from the state we're in, Kentucky! And was Florida woman visiting the Bluegrass State or something? Because this story has Florida written all over it, and it was from Kentucky!






That's it this week for:




[div style="padding: 20px; background-color: #ffffff; border-radius: 10px; box-shadow: 0px 2px 4px 1px #aaa;"][div style="font-family: arial, helvetica; font-weight: bold; border-bottom: 1px dotted #999; padding-bottom: 8px;"]
[font size="8"]Keeping Up With The Candidates Ep.

[br] [/font] [br]

From: Idiots #7-8

Let's give the wheel a final spin for the week. Oh and it lands on another clip without context!



I bet Thanksgiving is real fun at his house! "Can I have some gravy?" "Yes, and GOD WILL STRIKE YOU DOWN FOR YOUR EXCESSIVE GLUTTONY!!!! YOU HEATHEN!!!". I have so many questions about this! Spin it again! And it lands on… Keeping Up With The Candidates!




Welcome back to Keeping Up With The Candidates – your one stop source for all things relating to the 2020 MOTHER OF ALL ELECTIONS TO END ALL ELECTIONS: Electric Boogaloo Die Harder. Last week we introduced you to the craziness that are the Republican challengers to Alabama's Doug Jones, and the return that nobody asked for - Roy Moore is turning the entire thing into a massive shit show. This week, we're going to Minnesota. Of course you know that Trump is doubling and tripling down his attacks on the women in Congress known as "The Squad". Well, one of those members of The Squad, Ilhan Omar (D, MN-5), has a challenger! We are going to introduce you to that challenger, and you might be shocked by what you find. OK, not really that shocking.






Seriously? I'm sick of seeing this horseshit on twitter. There's no way I would want to see that crap leaving its' stink on Congress. Oh and by the way, in a not at all shocking twist to this story, Stella is wanted for several counts of robbery. And in a typical Trump fan fashion – where he always recruits "the best people" (read: worst), Stella is attempting to "yada yada" her way out of the situation.





Seriously Target, fool you once, shame on you. Fool you 279 times, well, shame on whoever failed to catch her 278 of those times. And can we stop treating Qanon crap like it's national news? It originated in the sewage pit of internet message boards. And I would think that Ms. Stella, being a special education teacher, would recognize that this stuff is bullshit, but I guess that anyone can become a member of the Trump cult. But guess what? Her criminal record won't stop her from challenging Omar.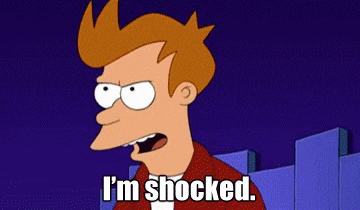 Now you might be asking – what about her popularity? Well Trump is not only doubling down on his attacks on Omar, he's tripling down. They hate her! They really hate her. Yeah you can cite polls about how Omar has a 20% rating in the nationwide polls. But anyone who takes politics more seriously than we do, will tell you that those polls are a steaming load of bullshit. And guess what? Trump's attacks on Omar have made her more popular than ever!





[font size="4"]Next Week:[/font]

The Top 10 is off next week but when we come back we're going to talk about the latest Democratic debate and the lesser performing candidates.

[font size="4"]Report Card:[/font]

Key Issues: Qanon something something
Target Demographic: Trump supporters
Probability Rating: 0 / 100
Likelihood Of Going Far In Election: Not far at all

Overall Grade: F-


[font size="8"]And Now This:[/font]
[font size="8"]311[/font]

Ladies and gentlemen I am extremely excited to have my next band on, their latest album is called "Voyager", you can see them on tour with the Dirty Heads and the Interrupters, August 3rd in Tampa and August 4th in Orlando. Playing their song "What The?!" give it up for the one, the only 311!





Thanks for bearing with us in our unscheduled absence! The Top 10 will return next week with an all new edition live from Michigan State University! See you next week!


Credits

Host: Initech
Top 10 Conservative Idiots Recorded In Front Of Live Audience At: University Of Florida, Gainesville, FL
Holy Shit Gospel Choir: UF Fellowship Gospel, Gainesville, FL
Special Thanks To: University Of Florida
Images: All images copyright belongs to respective copyright holders.
Videos: All videos copyright belongs to respective copyright holders
Articles: All article content copyright belongs to respective copyright holders
Writing: Top 10 Writing Department
Graphics: Top 10 Graphics Department
Research: Top 10 Research Department
Lighting & Stage Props: Top 10 Lighting Department
Legal: Top 10 Legal Department
Advertising: Top 10 Advertising Department
HR: Top 10 Human Resources Department
Initech's Wardrobe Provided By: JAB Inc.
Wheel Of Corruption By: Studio 1 Stage Props, Burbank, CA
311 Appear Courtesy Of: BMG Rights Management
Management: Initech Productions, CCC Management
Follow The Top 10 On Twitter at: @10Idiots
New! Follow The Holy Church Of The Top 10 On Twitter: @churchoftop10
Questions? Comments? Complaints? Hate mail? E-mail The Top 10 at: Top10ConIdiots@gmail.com



Initech Productions: Yes, We Got The Memo


0 replies, 330 views