Thu Aug 8, 2019, 09:38 AM
LiberalArkie (10,973 posts)
8chan resurfaces, along with The Daily Stormer and another Nazi site
As of Monday, 8chan was down due to a complete disconnection of its host Epik's services from the netblock it leased from its upstream provider, Voxility. The disconnection took notorious white nationalist site The Daily Stormer—and any other Epik customers hosted at Voxility—down with it.
Today, 8chan and The Daily Stormer are both back up. The Daily Stormer is up on its original Epik/Voxility netblock, while 8chan has popped up on a netblock owned by Reno, Nevada-based N.T. Technology.
We first discovered that 8chan was back online after testing its deep Web site, using the Tor browser. The site appeared to be offline entirely, and there's little in the way of diagnostic tools available for the Tor network—but after leaving a window open and unresponsive for over 12 minutes, the site loaded. Hovering over links within the .onion site showed they were targeted to a non-deep-Web 8chan subdomain—and to our surprise, those links loaded. This led us to re-examine both the site's DNS and overall hosting status.
Yesterday, Epik formally announced that it has "elected to not provide content delivery services to 8Chan. This is largely due to the concern of inadequate enforcement and the elevated possibility of violent radicalization on the platform." The devil is in the details, however—although it's true that Epik no longer appears to be involved in content hosting for 8chan, it has brought the controversial site's DNS services in-house to Epik's own nameservers—which themselves are hosted at Amazon Web Services, Linode, and OVH.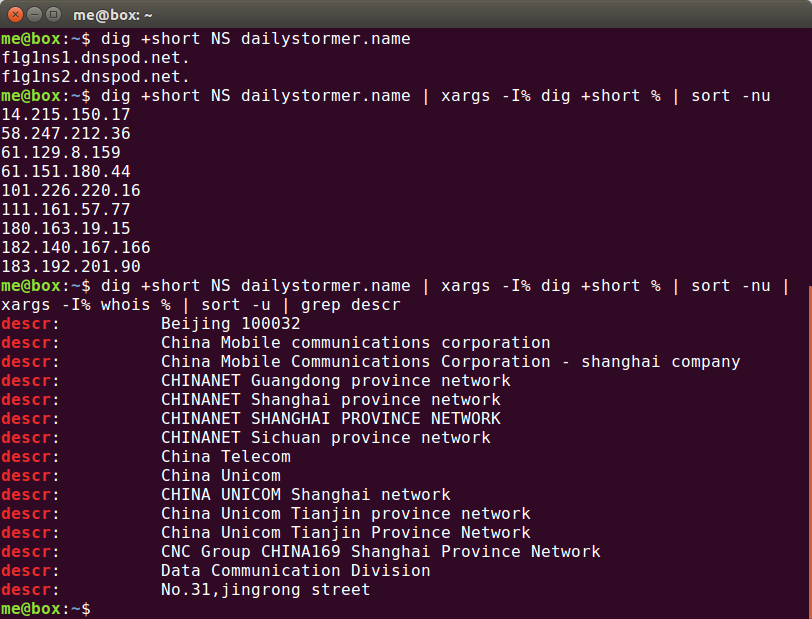 Snip
https://arstechnica.com/tech-policy/2019/08/8chan-resurfaces-along-with-the-daily-stormer-and-a-nazi-site/
5 replies, 696 views
Replies to this discussion thread
| | | | |
| --- | --- | --- | --- |
| 5 replies | Author | Time | Post |
| 8chan resurfaces, along with The Daily Stormer and another Nazi site (Original post) | LiberalArkie | Aug 8 | OP |
| | klook | Aug 8 | #1 |
| | Maven | Aug 8 | #2 |
| | Initech | Aug 8 | #3 |
| | blogslut | Aug 8 | #4 |
| | LiberalArkie | Aug 8 | #5 |
---
Response to LiberalArkie (Original post)
Thu Aug 8, 2019, 11:07 AM
klook (8,163 posts)
1. The comments on ArsTechnica are encouraging.
There are a
lot
of really smart, determined geeks who are very willing to devote time, energy, and resources to fighting these dipshits and knocking/keeping them off the Internet.
To quote one commenter:
Meanwhile, the body count from organized, far-right domestic terrorism keeps rising. We don't permit the Mafia to function in the open, so we can calmly monitor its operations. We disrupt its operations, with the full weight of the law.
---
Response to LiberalArkie (Original post)
Thu Aug 8, 2019, 11:32 AM
Maven (9,999 posts)
2. The literal weaponization of "free speech". nt
---
Response to Maven (Reply #2)
Thu Aug 8, 2019, 11:35 AM
Initech (77,376 posts)
3. And Chump is hosting a "free speech symposium" later this month.
Featuring... you guessed it! The same white supremacist dipshits he had at the White House last month to discuss how social media sites are being big meanie heads. This really is weaponizing the worst of us.
---
Response to LiberalArkie (Original post)
Thu Aug 8, 2019, 11:41 AM
blogslut (33,419 posts)
4. "it took over 12 minutes to load the front page"
Good.

May the slow load times continue. They will lose a majority of their members plus the ability to effectively coordinate events and be a platform for assholes to show off for each other.
---
Response to LiberalArkie (Original post)
Thu Aug 8, 2019, 11:52 AM
LiberalArkie (10,973 posts)
5. I find it interesting that China is involved.