Wed Jul 24, 2019, 05:00 PM
Top 10 Idiots (431 posts)
Top 10 Conservative Idiots #7-7: Scary 4chan, Bianca's Dead Edition


It's time once again to ask:




This week – the 9/11 First Responders Bill. How is this still a thing? The 9/11 First Responders Bill was first proposed in 2010 – 9 years after 9/11, which shows you how quick Congress was to treat the people who sacrificed their lives to help with the devastation and destruction of the two tallest buildings in America. Since its' proposal, it has taken nearly 9 years to come to fruition – and even then it was struck down a 3rd and 4th time, mainly because republicans like Rand Paul keep adding unnecessary amendments to the bill. So what is the reason for delaying the bill *THIS* time?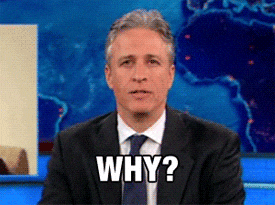 Yes why? The bill had 73 co-sponsors, making it something that actually might have a chance of passing bi-partisan. Because one thing we can all agree on – liberal or conservative – is that the 9/11 first responders and families should get financial protection. But… leave it to former Daily Show host Jon Stewart to take up this cause for the people. Yes, a comedian is getting more done than Congress has on this subject in 9 years.






So Jon Stewart's advocacy for this subject has won over many fans and alienated critics. And yes, there are critics of what he is doing. Yes, cost is a factor, but when you consider that the United States can find $750 billion annually for new war machines and planes that it doesn't need or want, they can find money for something that is badly needed. Treating the victims of the worst terrorist attack in modern history will be how the rest of the world sees us. And right now, it's not seeing us so hot.






Yes, it took Jon Stewart's incessant pressure to get this bill off the ground again, and it was stalled by republicans in the senate again. Despite that it had 73 cosponsors and could easily pass and get the support of Trump. But nope. Two senators with their heads obviously up their asses stalled the bill yet again. And they will somehow find a way to delay it again. At this point you almost feel sorry for the bill itself. But how bad is it?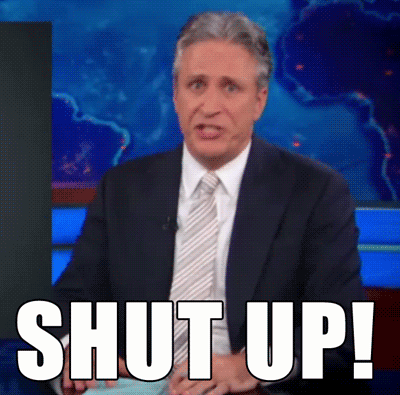 So there you go, it takes a comedian to do something that the Senate still won't do. That's enough to make you ask – the 9/11 First Responders Bill:





[div style="padding: 20px; background-color: #ffffff; border-radius: 10px; box-shadow: 0px 2px 4px 1px #aaa;"][div style="font-family: arial, helvetica; font-weight: bold; border-bottom: 1px dotted #999; padding-bottom: 8px;"]
[font size="8"]Donald Trump

[br] [/font] [br]

You know how sometimes you hear someone make an insanely racist statement and then it doesn't hit you until the ride home where you go "God damn that was racist?". Well think about what our current president, @realDonaldTrump says on a daily basis and then multiply that by the number of days that he's currently been in office. I mean shit, even Saturday Night Live called Trump out for his blatant racism when he was hosting it that very fucking week:



Holy shit! That was from a fucking late night sketch comedy show! In 2005, 12 years before he would become president! So if he was racist then, how racist is he now?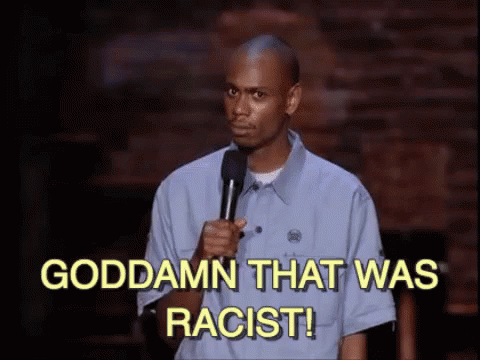 Holy shit! Trump is so racist that they had to hold a special hearing in the House to denounce his tweets as being openly racist. See republicans??? Do you see what we are saying about racism now? Fuck off with your identity politics bullshit. You guys are the ones playing identity politics! If it's not represented by a straight white man it doesn't exist! You know when you start calling every republican a racist the message gets lost, but you know… some of them might actually be racist.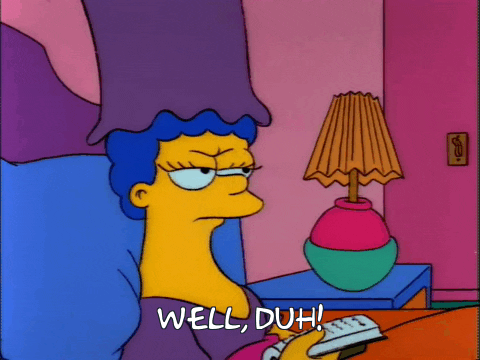 Well duh, of course people have become more racist since Trump got into office. You know Obama brought out the best in people , Trump and Fox News are making America more racist again! Thank you audience! Really, turn that shit off, it's good for you. I mean come on, Trump is even too racist for Fox News! And let's face it, when you're too racist for Fox News, that's pretty fucking racist.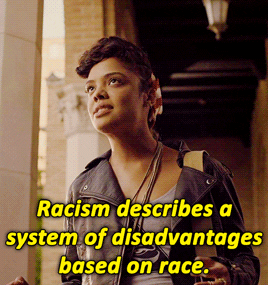 That's the basic definition thanks. But this is Stephen Miller here, that guy is a hardcore, I'm too racist, so racist yeah kind of guy. What? You guys aren't down with Right Said Fred references? Well this is my show, I make the references! Back on topic here, what's really scary about this is that denying racists and racism only makes it stronger. I swear it's like we live in the Matrix or something. And the irony is that republicans and racists love making Matrix references despite that the movie was made by two Polish-Jewish trans sisters. Oh the irony! Of course, irony is lost on the racists.







[div style="padding: 20px; background-color: #ffffff; border-radius: 10px; box-shadow: 0px 2px 4px 1px #aaa;"][div style="font-family: arial, helvetica; font-weight: bold; border-bottom: 1px dotted #999; padding-bottom: 8px;"]
[font size="8"]Bill Barr

[br] [/font] [br]

Is Bill Barr the worst attorney general in US history? Well he's already been attorney general for a few months and he might be actually in the running. Shit, he's only been in the office for five months and he's already being held in contempt. Why? They are still trying to find a work around so they can stick the citizenship question on the 2020 census. And here's the thing republicans – you do *NOT* fuck with the census! And you know why? Because it could alter your state's representation for the next 10 years and it could go good or bad. And here's what is the latest.






Yeah unfortunately those things only work when you're on TV shows and not necessarily held in contempt of Congress, Homer. And that's not the only problem facing the Trump administration this week. This whole revolving door administration really is a bad mark on society. But you won't hear the MAGAs cheering about it.






You know that is a good point, that is kind of like when the GOP takes things literally. You know, like when they talk about "illegal immigration" but never read past the word "illegal" or talk about the second amendment but never read past "shall not be infringed". It's kind of like that. But really just how bad is Bill Barr? It's funny, I keep wanting to call him Al Barr because that's the lead singer of the Dropkick Murphys, but I'm convinced Al Barr could at this point literally kick Bill Barr's ass!






[div style="padding: 20px; background-color: #ffffff; border-radius: 10px; box-shadow: 0px 2px 4px 1px #aaa;"][div style="font-family: arial, helvetica; font-weight: bold; border-bottom: 1px dotted #999; padding-bottom: 8px;"]
[font size="8"]Scary 4Chan, Bianca's Dead

[br] [/font] [br]

Normally the Top 10 policy is that we don't joke about things like murder or mass shootings or the situation going on at the border because it's really too horrifying to make fun of. And this next story is about a murder. But when 4chan is involved… no really, fuck 4chan. And fuck 8chan too. And 16chan, and 32chan, and 64chan, and 128chan. Really, fuck all the Chans at this point. Except for our assistant producer Harold Chan, he can stay. Now the title of this entry comes from an old Psych episode called "Scary Sherry, Bianca's Dead". So for this piece, let's call it "Scary 4chan, Bianca's Dead". And for this entry, we will channel our inner Shawn Spencer and Burton Guster. So before we dive into trashing this horrid excuse for an internet forum, what happened exactly?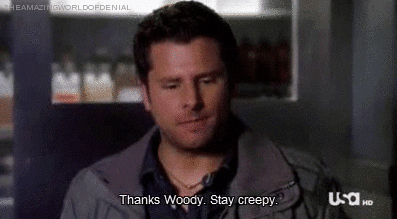 Yes, stay creepy 4chan! And really what an age we live in where evidence of a fucking murder can be posted online in messaging forums. And how is 4chan not being monitored by the FBI and CIA as being a terrorist group? Well, maybe terrorism is a harsh word to use for a group of incels who live in their mom's basement and spend the whole day chain smoking and pooping their pants. I assume that's what incels do all day. But what drove them to murder?






Obviously. Look, passionate romance is nothing to joke about. And for an Incel who was lucky enough to score, that shit should be taken seriously! So what happens when a murder like this goes viral? And going viral is probably the worst thing you can say about someone's murder. Oh pictures of her fatally stabbed body just.. went viral. Yeah that doesn't sound good at all does it?






Holy shit! I think we might have found the worst possible use for Instagram here. This is where toxic masculinity takes a very ugly turn. And toxic masculinity is ugly to begin with! Just adding the word "toxic" to anything makes it ugly. Like… toxic unicorns. Yes, the word "toxic" can make the most innocent things sound horrible. Like for instance I literally just turned something as innocent as a unicorn into something extremely horrifying and terrible. You can't get that image out of your head now, can you? And here's where social media gets really ugly.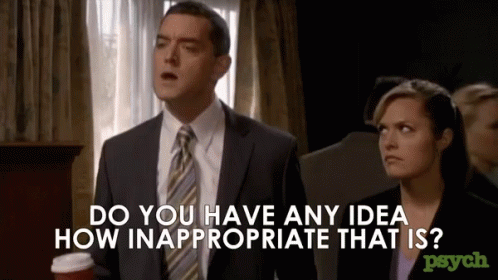 [div style="padding: 20px; background-color: #ffffff; border-radius: 10px; box-shadow: 0px 2px 4px 1px #aaa;"][div style="font-family: arial, helvetica; font-weight: bold; border-bottom: 1px dotted #999; padding-bottom: 8px;"]
[font size="8"]Top 10 Investigates: Planned Parenthood CEO

[br] [/font] [br]

Hey it's time to investigate beyond the headlines! This is Top 10 Investigates!



Abortion is quite possibly the biggest hot button issue of our lifetime. This week, anti-abortion activists were cheering the announcement of yet another CEO from the organization who anti-abortion activists most commonly associate with the practice: Planned Parenthood. After a "secret meeting", Planned Parenthood fired yet *ANOTHER* CEO. In the last 5 years, PPH has gone through CEOs at about the rate that most people go through shoes. But just how bad are things at the women's health care provider?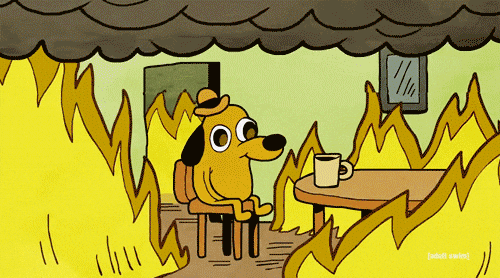 So what is the fight about? Is it about abortion or is it about politics? Those on the right would say that it is about politics but will very quickly deny it. But of course conservatives take everything out of context and ruin it. Which is completely and totally the case here.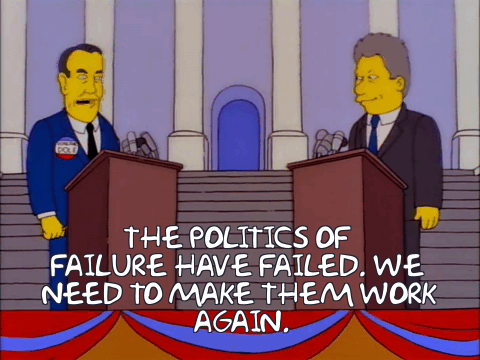 Yeah it's kind of like that. But why was Wen chosen to lead Planned Parenthood? What did she know about abortion? Really, we're asking. Did she know anything? Of course the Christian right would take her comments out of context and use them against her – it's how they gain power in every election and how they could bring about the second apocalypse. Well, at least prevent women from getting the healthcare they need.






Well, we don't want to be, but just how bad are things at Planned Parenthood? They've got a lot of work to do before they can adequately rebuild. But at least Planned Parenthood is a much smoother run organization than the NRA. We can say that, right? But just how bad is it? They should have a new CEO soon so that things will get better. But we will keep an eye on the subject.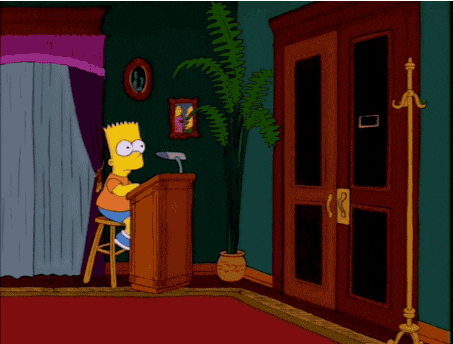 That's it this week for Top 10 Investigates. Good day.




[div style="padding: 20px; background-color: #ffffff; border-radius: 10px; box-shadow: 0px 2px 4px 1px #aaa;"][div style="font-family: arial, helvetica; font-weight: bold; border-bottom: 1px dotted #999; padding-bottom: 8px;"]
[font size="8"]Holy Shit

[br] [/font] [br]

Gather around my fair brothers and sisters of Austin! It's time to take a seat in the pew and pass the collection plate, for the Holy Church Of The Top 10 has convened and it's time to remind you that the holiest among us are the most full of:




My fair congregation!!! Does America need to renew its' covenant with the good LAWRD almighty? That seems to be a topic of discussion among the ultra far right. It seems America isn't worshipping the good LAWRD JAYSUS enough, and JAYSUS doesn't get enough of a patriotic boner to be an American! So what if we combined these two things? That is what is on the sacrificial table and the discussion in the pews right now. America needs a new covenant with the ALMIGHTY GAWD!! But judging from the people who are behind it, I think we might need a few more covenants before we are to fully spiritually cleanse ourselves from SIN!!






That's right – last week we pointed out how the good LAWRD almighty was pissed, and this week he may have even more of a reason to be! And it's no wonder that the religious right worships the Dark One whose name shall not be named in my church! They worship the old testament, and the old testament GAWD is an angry and vengeful one!






Yeah so America's Covenant With GAWD is something that is as old as the country itself, but do we really need these people renewing it? I mean if they're the good guys, who are the bad guys? We really need to do a deep dive into the right wing's quest for spiritual warfare because I'm convinced that my brothers and sisters on the right are fighting a war that no one wants to fight. Because war is a SIN!!! It is one of the most egregious of sins!!!






Now Brother Mitch and Brother Ralph, if you're leading the spiritual war against detractors of the Almighty GAWD, what does that say about GAWD? If you refer to what I said previously, are these the guys who we want leading America's renewal of the covenant with the ALMIGHTY? Hell no! Can I get an amen?? And speaking of "spiritual warfare", we do have a preview of what's to come because these people are insane!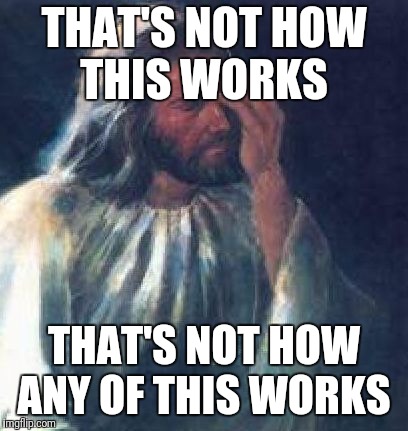 They just don't get it do they? They don't get how this works, that's because they didn't read the Bible past a few verses, so do we want them leading America's covenant with GAWD? No! Mass has ended, may you go in peace! That's it this week for:





[div style="padding: 20px; background-color: #ffffff; border-radius: 10px; box-shadow: 0px 2px 4px 1px #aaa;"][div style="font-family: arial, helvetica; font-weight: bold; border-bottom: 1px dotted #999; padding-bottom: 8px;"]
[font size="8"]Beating A Dead Horse

[br] [/font] [br]




When you hear the term "social justice warrior" or "triggered snowflake", who would you say is the biggest one of them all? While the rest of the world is lauding casting choices in such blockbuster franchises as James Bond, the Little Mermaid, and now Thor, there's only one group in this world who gets the title of "triggered snowflake", and that's white conservative males. They are the ones complaining and launching the biggest stink of any group out there. Sure, you can point the blame at whatever group may be the group du jour, but really, blame white males. Those who threw the biggest shit fit at the Ghostbusters franchise are poised to do it again. But this time, we're on to them.






Shut up. We bought your "they ruined our childhood" argument when Ghostbusters came out, but after the 1,000,000,000th time you have brought this argument to anyone who dares take liberties with your favorite story? Yeah, shut the fuck up. I mean come on, let's ask someone who knows a thing or two about the subject, and that's Black Widow herself, Scarlett Johannsen. Who, as you probably already know, got a lot of shit for playing a Japanese robot/human hybrid in "Ghost In The Shell":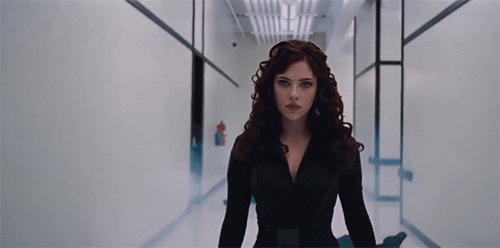 Yeah I would suspect that Ms. Johannsen does a lot of that in real life in regards to trolls! But if the Little Mermaid outrage doesn't get to you, there's the James Bond outrage. Yes, 007 himself is getting a radical makeover for Bond 25: Just Tell Us The Damn Title Already. And longtime white male Bond fans aren't happy about the fact that Bond is no longer being played by a white male.





Yeah I'm pretty sure the people complaining about this diversity casting are thinking about it the same way that Ron Burgundy does. Which is that it's a very old wooden ship from the Civil War era. But if you're keeping score at home – so far we have black Little Mermaid, black female James Bond, and now even Thor is getting a huge change that people don't like. Really, cue the world's tiniest violin for the white male snowflakes. And you know what? You'll still go see it anyways.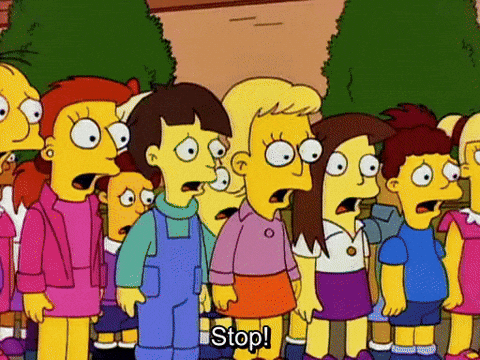 [div style="padding: 20px; background-color: #ffffff; border-radius: 10px; box-shadow: 0px 2px 4px 1px #aaa;"][div style="font-family: arial, helvetica; font-weight: bold; border-bottom: 1px dotted #999; padding-bottom: 8px;"]
[font size="8"]This Fucking Guy: Josh Bernstein

[br] [/font] [br]




This week's This Fucking Guy is right wing commentator and host of the Josh Bernstein Show, and that's none other than Josh Bernstein. Whew, this fucking guy. He is batshit off the wall crazy. He's a frequent guest on the NutriMedical Report Show, which if you take it at surface value is just your typical medical advice show. Except when they have guests, they get the most off the wall conservative people they can possibly find. And then they go back to telling you about ulcers and hernias. Josh Bernstein is all about the Trump train, and that they really need to build a wall along the Mexican border. Really you're not helping your case at all with how we feel about Trump supporters here.






Because walls work so well. And homeless veterans are expendable we all know that. And this really makes me wonder – what do they put in the drugs that makes people say things this fucking batshit crazy? I would think there might be a place I could go to for medical advice! As if that's not enough, Josh Bernstein really has it in for Minnesota Rep. Ilhan Omar.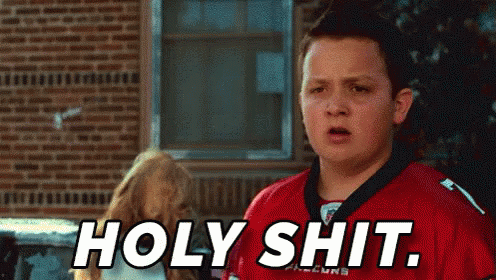 Holy shit!!!!! This fucking guy is absolutely bonkers. He makes Rush Limbaugh look like a democratic sympathizer by comparison. And that's not the craziest thing he's said lately. He thinks that Trump should be a "dictator for patriotism". Uh… Josh you are aware that America has fought wars over this sort of thing before, right?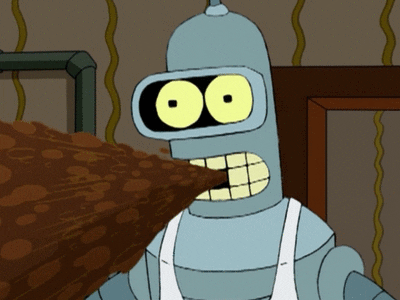 Dictator for patriotism? Is that like a tyrannical king for freedom? So we have an already toxic cocktail of hardcore Trumpism, some over the top Islamophobia, and a dash of batshit crazy. What else can we add to this already putrid mix? How about a staunch urge to bring back the electric chair? Yes, he wants to bring back some extremely cruel and inhumane punishments to squash Trump's most vocal opponents: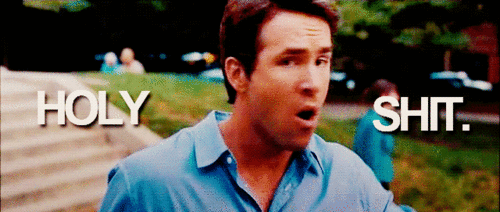 Yes holy shit indeed! And if the electric chair isn't your brand of fire and brimstone punishment, how about the guillotine? Yes, he actually advocates using everyone's favorite method of putting the ultra rich people to death against Trump's harshest critics. This guy seriously might be one of the most toxic people we've covered yet.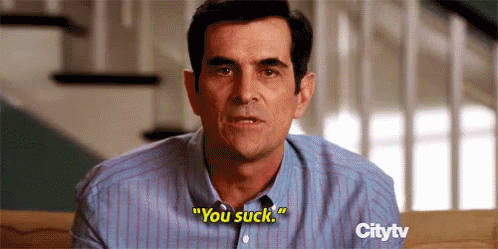 So add some hardcore Trumpism, a dash of Deep State insanity, and some extreme Islamophobia and you have Josh Bernstein, this week's:





[div style="padding: 20px; background-color: #ffffff; border-radius: 10px; box-shadow: 0px 2px 4px 1px #aaa;"][div style="font-family: arial, helvetica; font-weight: bold; border-bottom: 1px dotted #999; padding-bottom: 8px;"]
[font size="8"]People Are Dumb: Florida Man II

[br] [/font] [br]

Hey it's time for this!



Of course you know by now that people are people and people are dumb. And the last time we were in Florida we dedicated all of our edition to the crazy adventures of our good friend Florida Man. And Florida Woman. And all of the crazy people who make up America's most penis shaped state. Is that offensive to Floridians? No? Oh, Florida doesn't really find anything offensive. We kid, we kid. Anyway, I want to start with this story out of Gilchrest County. Yeah one guy in the audience shouts out "WOOOOOOOOOOOOO!!!!". Thank you sir! So when you catch your wife in bed with another man, I really hope you don't resort to a whole new level of penis envy.



&t=4s

Yes, don't fuck with us. And apparently Florida Man is in the audience tonight! Next up let's go to the Tampa suburb of Oldsmar – OK if you're going to rob a place… eh, do some research. Sure, cutting the power to the store might turn off the security cameras, but what about the safes? Safes don't work on electricity, people! That should be the takeaway you get here.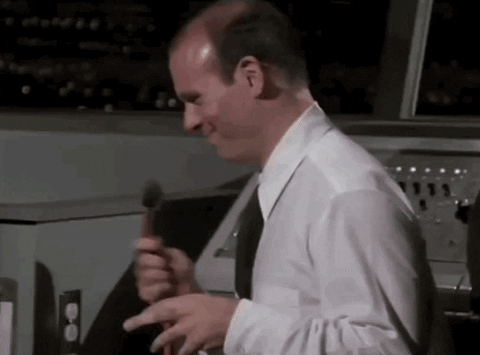 Oh come on, Brooklyn has already been through enough blackouts! Next up here's a classic Florida Man story and it just happened this week! OK look, guys get lonely, we get that. But if you're that lonely, go out to a bar, meet people. Just don't do this sort of thing with pool toys. And there are a hell of a lot of pool toys at that!





At least the pool toys don't contain sharp objects. We hope. Next up – assault! OK there's plenty of weird things to get arrested for, but how do you get arrested for assault with ketchup? We have a lot of questions for this story. Was in in glass or plastic bottles? Or was it in packets? Just how… who… what… where do we find these people???






Finally this week – drinking and driving. We don't encourage it here, so why should anyone else? And this is 2019, we have access to Uber and Lyft, yet these crimes occur day after day. But this guy might be one of the dumbest drunk drivers ever on camera. His excuse well. Let's let the story do the talking.





That's it this week for:




[div style="padding: 20px; background-color: #ffffff; border-radius: 10px; box-shadow: 0px 2px 4px 1px #aaa;"][div style="font-family: arial, helvetica; font-weight: bold; border-bottom: 1px dotted #999; padding-bottom: 8px;"]
[font size="8"]Keeping Up With The Candidates Ep.

[br] [/font] [br]




There's so much news surrounding the 2020 election that it's damn near impossible to keep up with it, so this will be your handy and official Top 10 guide to the 2020 MOTHER OF ALL ELECTIONS TO END ALL ELECTIONS FOR THE REST OF TIME!!! There are a whopping 24 candidates running. Or ruining depending on which way this all pans out. Plus all the other insane election news happening around the country. Last week, we took a look at the almost-rans. This week, we're going to take a look at what's going on in the Alabama Senate. And since there's no candidate we're really discussing we won't be doing a report card. But our old buddy Roy Moore is back. Really, Alabama, have you learned nothing from the previous election? So what's the latest?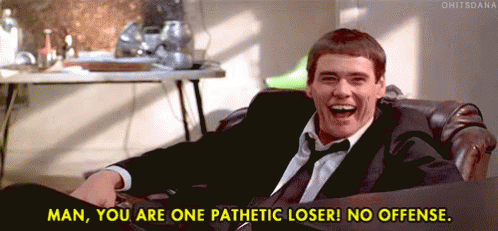 Yeah Roy, seriously, get the fuck out of here!! You are one pathetic loser! In fact the rest of Alabama has had enough of his nonsense. I mean despite sending him packing back during the 2017 election and electing Doug Jones, how has Roy been faring in the poll numbers?





Yeah I don't think Alabama wants to go through Moore's nonsense again. But the good news is that Alabama is likely to flip again even after the Roy Moore / Doug Jones fiasco. Really they were that fucking close to electing an actual, nearly convicted pedophile to the ranks of the US Senate! At least he'd be in company with Trump on that one. Oh really we had that whole segment on murderers and that's the joke you choose to walk out on? OK. But you're missing 311. Anyway, moving on, if Roy Moore isn't too fire and brimstone enough for you, Alabama has this guy!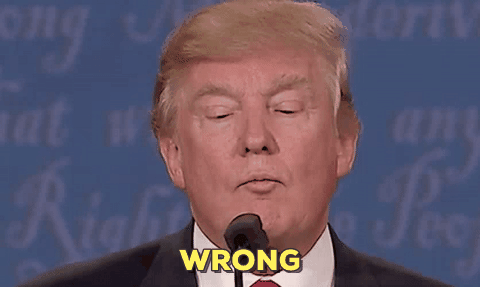 Nah, homosexual activity isn't ruining this country's moral code. That's the Christian right's job! Yeah really Jesus freaks always talk a lot of shit about "moral code" but when you look at all the debauchery going on, they're really the ones doing that. But really with these two guys at the helm of the Alabama GOP it should be easier than running unopposed. But it will be a different race because everyone knows Roy Moore's skeletons now. And I wouldn't be surprised if he has actual skeletons in his closet.






[font size="4"]Next Week:[/font]

We're going to take a look at poll numbers on how some of your favorite Dems are doing and no, don't bring projectiles into the audience, we're just the messengers here!



[font size="8"]And Now This:[/font]
[font size="8"]311[/font]

Ladies and gentlemen I am extremely excited to have my next band on, their latest album is called "Voyager", you can see them on tour with the Dirty Heads and the Interrupters, August 3rd in Tampa and August 4th in Orlando. Playing their song "What The?!" give it up for the one, the only 311!





Thank you University Of Florida! This was fun! We will be back soon! We're off to Baltimore and the University of Maryland next with the Wheel Of Corruption! See you next week!


Credits

Host: Initech
Top 10 Conservative Idiots Recorded In Front Of Live Audience At: University Of Florida, Gainesville, FL
Holy Shit Gospel Choir: UF Fellowship Gospel, Gainesville, FL
Special Thanks To: University Of Florida
Images: All images copyright belongs to respective copyright holders.
Videos: All videos copyright belongs to respective copyright holders
Articles: All article content copyright belongs to respective copyright holders
Writing: Top 10 Writing Department
Graphics: Top 10 Graphics Department
Research: Top 10 Research Department
Lighting & Stage Props: Top 10 Lighting Department
Legal: Top 10 Legal Department
Advertising: Top 10 Advertising Department
HR: Top 10 Human Resources Department
Initech's Wardrobe Provided By: JAB Inc.
Wheel Of Corruption By: Studio 1 Stage Props, Burbank, CA
311 Appear Courtesy Of: BMG Rights Management
Management: Initech Productions, CCC Management
Follow The Top 10 On Twitter at: @10Idiots
New! Follow The Holy Church Of The Top 10 On Twitter: @churchoftop10
Questions? Comments? Complaints? Hate mail? E-mail The Top 10 at: [email protected]



Initech Productions: Yes, We Got The Memo



0 replies, 1537 views